Welcome to the Forest Family Quilt Along
I've been wanting to host a quilt along for the Forest Family Quilt for the longest time! And I'm so thrilled to announce that it is finally happening! This blog post will tell you everything you need to know. But the most important detail is that you need to sign up for the weekly emails! And then follow along on Instagram with the hashtag #ForestFamilyQAL.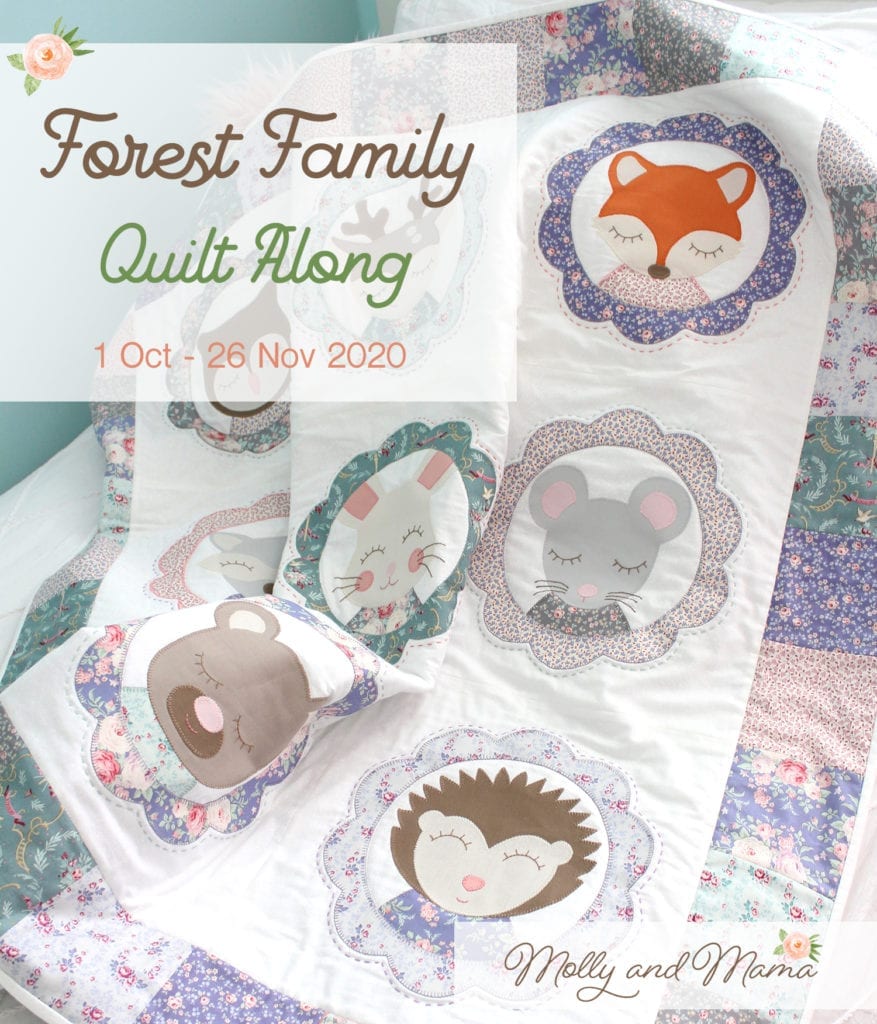 Nine woodland friends share their smiling faces framed in sweet scallops in this straightforward appliqué lap quilt. Featuring a simple border, it's an ideal quilt for showcasing a fabric collection, or using your favourite pre-cut bundle. You'll be sewing an owl, deer, fox, raccoon, rabbit, mouse, squirrel, bear and hedgehog.
The easy to follow Forest Family Quilt pattern walks you through the process of appliqué and also covers basic patchwork, quilting and binding too. But by joining the quilt along, I'll bring you extra tips and tricks each week, to help you achieve results you are thrilled with. I'd really love it if you could join us.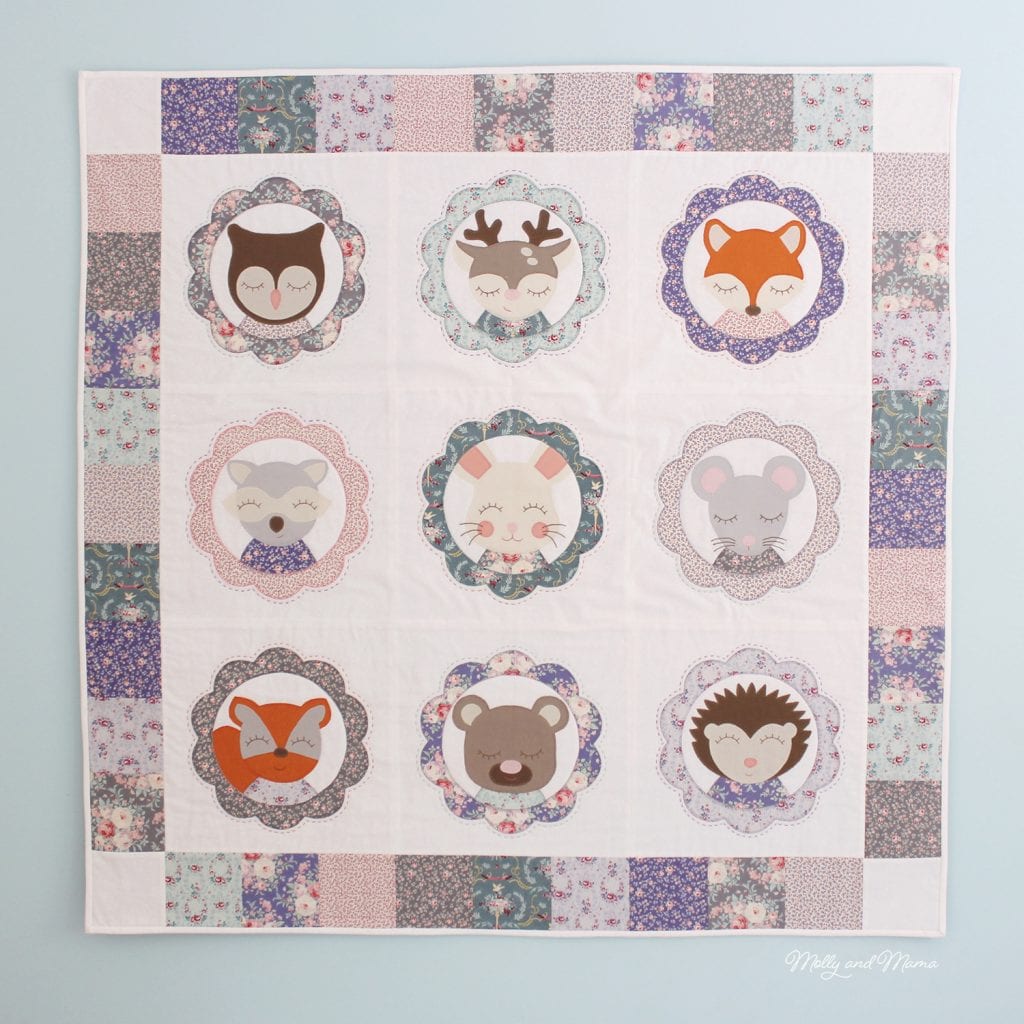 Who'd Like To Join Me?
I'm welcoming sewists of all levels. Confident sewists will enjoy making this quilt, but with the extra guidance included in the weekly emails, blog posts and Instagram posts, it's great for beginners too. It's also a wonderful way to connect with likeminded makers to create a really supportive community! We certainly discovered that during the last sew along for the Night Before Christmas Stocking. It was lovely!
You'll just need to head over to SIGN UP for the weekly emails, then follow along on Instagram using the hashtag #ForestFamilyQAL.
Tell Me What We're Making
We're sewing the 44″ (112cm) square Forest Family lap quilt featuring those nine friendly woodland critters! You might choose to showcase a whole fabric range in your version. I'll be using Tilda Maple Farm for this quilt along. But you can change things up a bit, make a scrappy version, a colour themed version, or put your own spin on it. I can't wait to see your creativity and the different way you approach this project!
The Schedule
The Sew Along will run over eight weeks starting on Thursday the 1st October, 2020. Each Thursday a new email and blog post will outline the coming week's focus. I'll also be sharing information, tips and videos on Instagram too.
WEEK 1 – We'll start by gathering supplies including the fabric and the pattern. We'll talk about fabric inspiration and choosing colours and prints. We'll also trace and cut out our appliqué heat bonding web (Heat'n'Bond).
You can read all the Week 1 Content HERE.
WEEK 2 – This week is all about planning the layout and then fusing our appliqué shapes and cutting them out, ready for positioning.
Visit HERE to see the Week 2 Content.
WEEK 3, 4 and 5 – In each of these weeks we'll focus on a different row of the quilt. We'll appliqué the faces and borders for the three blocks in each row, machine stitch the raw edges and hand sew the facial details.
Visit the content for Week 3, Week 4 and Week 5.
WEEK 6 – Sewing borders and assembling the quilt top will be the focus this week.
All the content is HERE.
WEEK 7 – Quilting your quilt! Will you stitch in the ditch, hand quilt, long arm or use a combination of different techniques?
See more about Quilting in Week 7.
WEEK 8 – This week's focus is quilt binding. We'll finish everything off and share our progress and achievements!
Visit the Week 8 Blog and the Beginner's Guide to Quilt Binding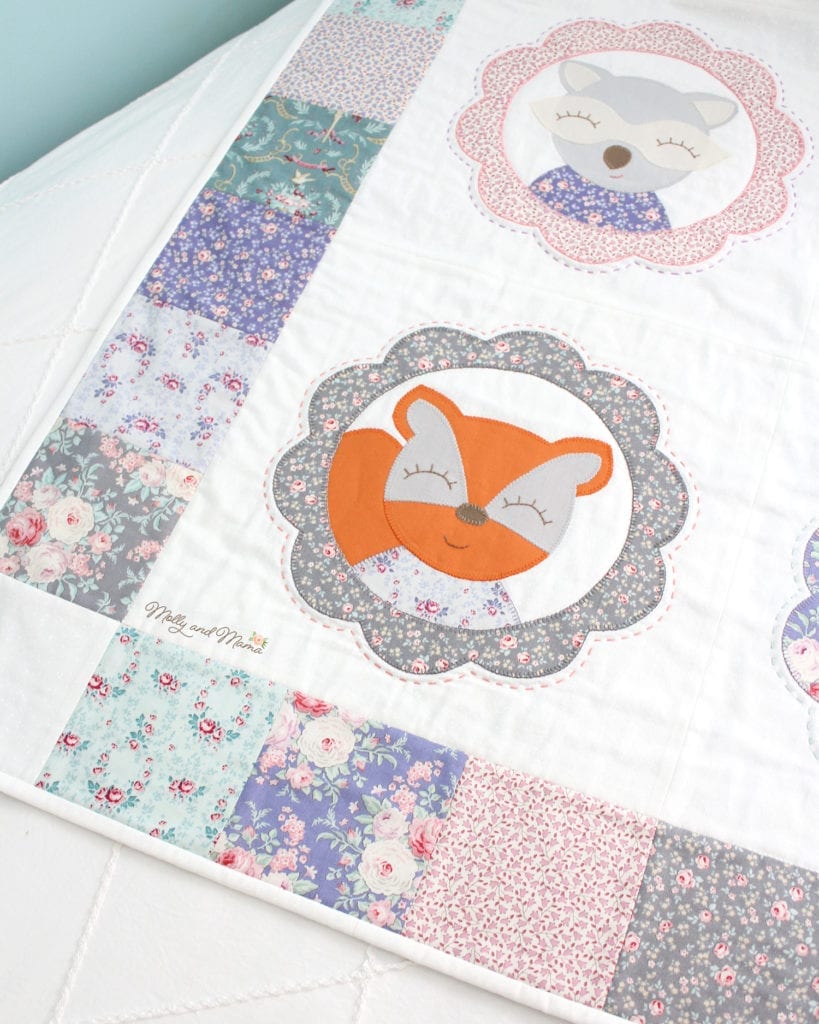 Why?
I design quilts and sewing projects because it brings me so much joy to bring my ideas to life. And it brings me a lot of happiness when I get the chance to sew something I'm excited about. I LOVE this quilt pattern. I really hope that you love it too, and that you enjoy the process of sewing it for yourself or a loved one.
As I said in the write up for my last sew along, I don't know a lot of people who sew. So being able to chat with other people about sewing (even if it is online) is so amazing to me. I love being part of a community of like minded people who understand why I can take so long to agonise over my fabric selection or why I struggle choosing just the right trim for a project!
I love taking time to sit and stitch. We're hearing more and more about the benefits of mindfulness and meditation. For me, sewing is a form of that. And anything that allows me time to sit and sew is soothing for the soul. I hope it is for you too.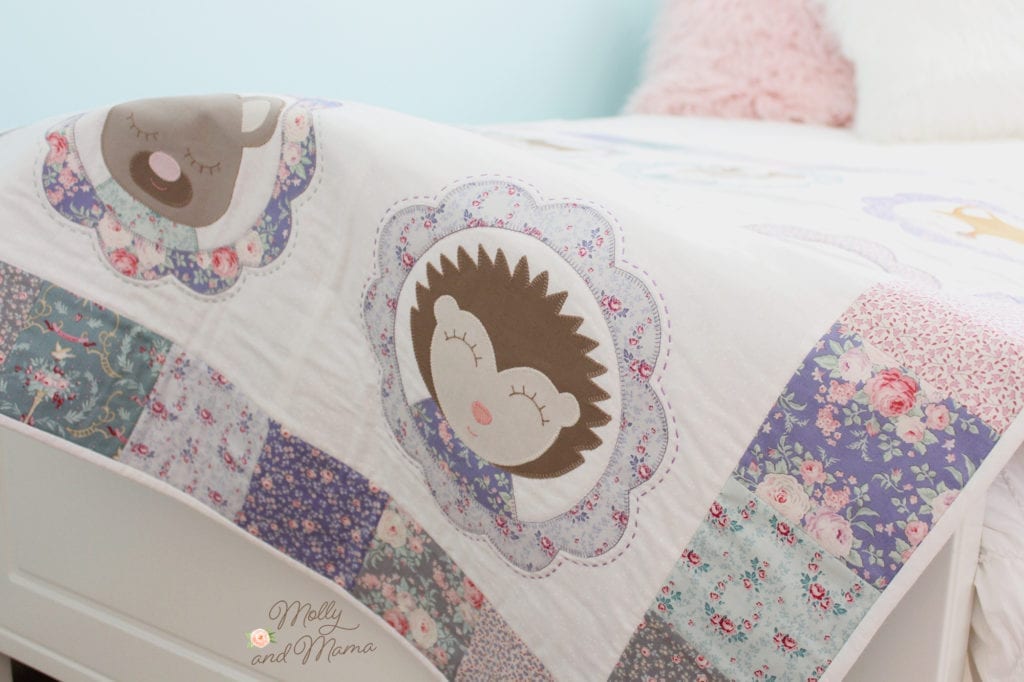 Useful Details!
The photographed version of my Forest Family quilt was made using the Tilda Old Rose collection. The latest Tilda collection called Maple Farm would also be perfect for this quilt, so I'll be using this range for the sew along.
Stockists
You can find stockists for the printed paper version of the Forest Family Quilt at the following Australian stores online;
SHOP OWNERS! Order the paper patterns for your shop via my distributor HERE. If you're stocking this pattern or have great supplies for this project, be sure to contact me so I can add you to this list and let everyone know on social media!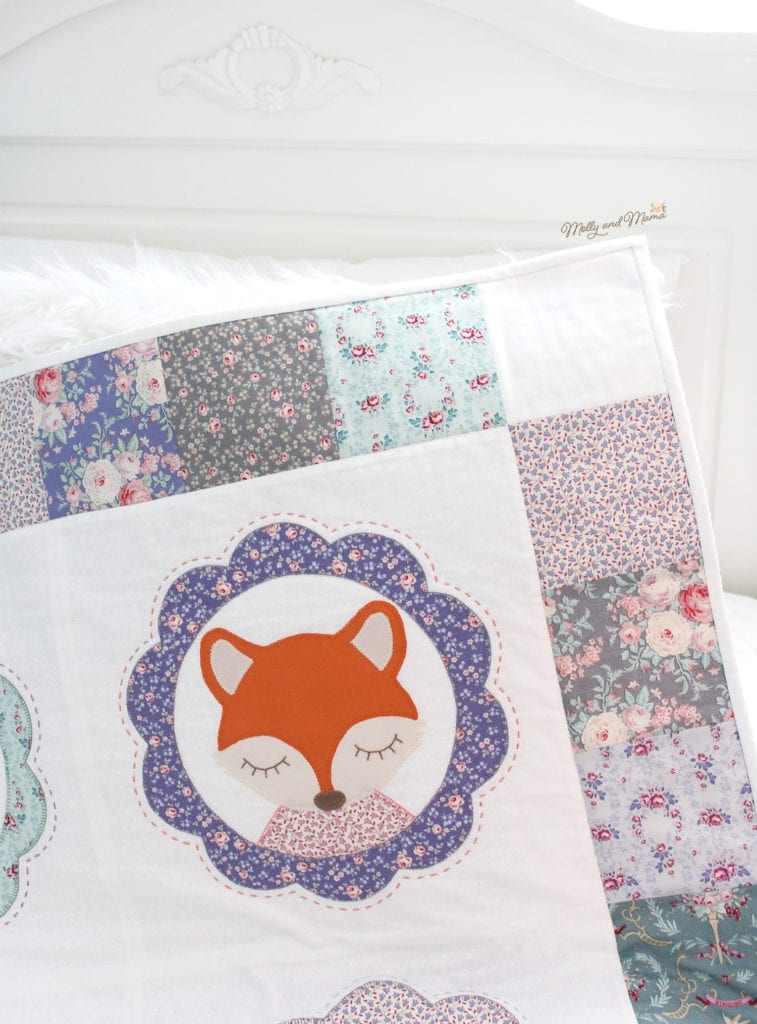 I hope to see you soon!
If you have any questions about the quilt along, please get in touch. Otherwise, be sure you're on the newsletter list, grab the pattern and I'll see you in your inbox in October. I can't wait!
Lauren x