Free Embroidery Wreath Pattern – Aurifil Artisan Challenge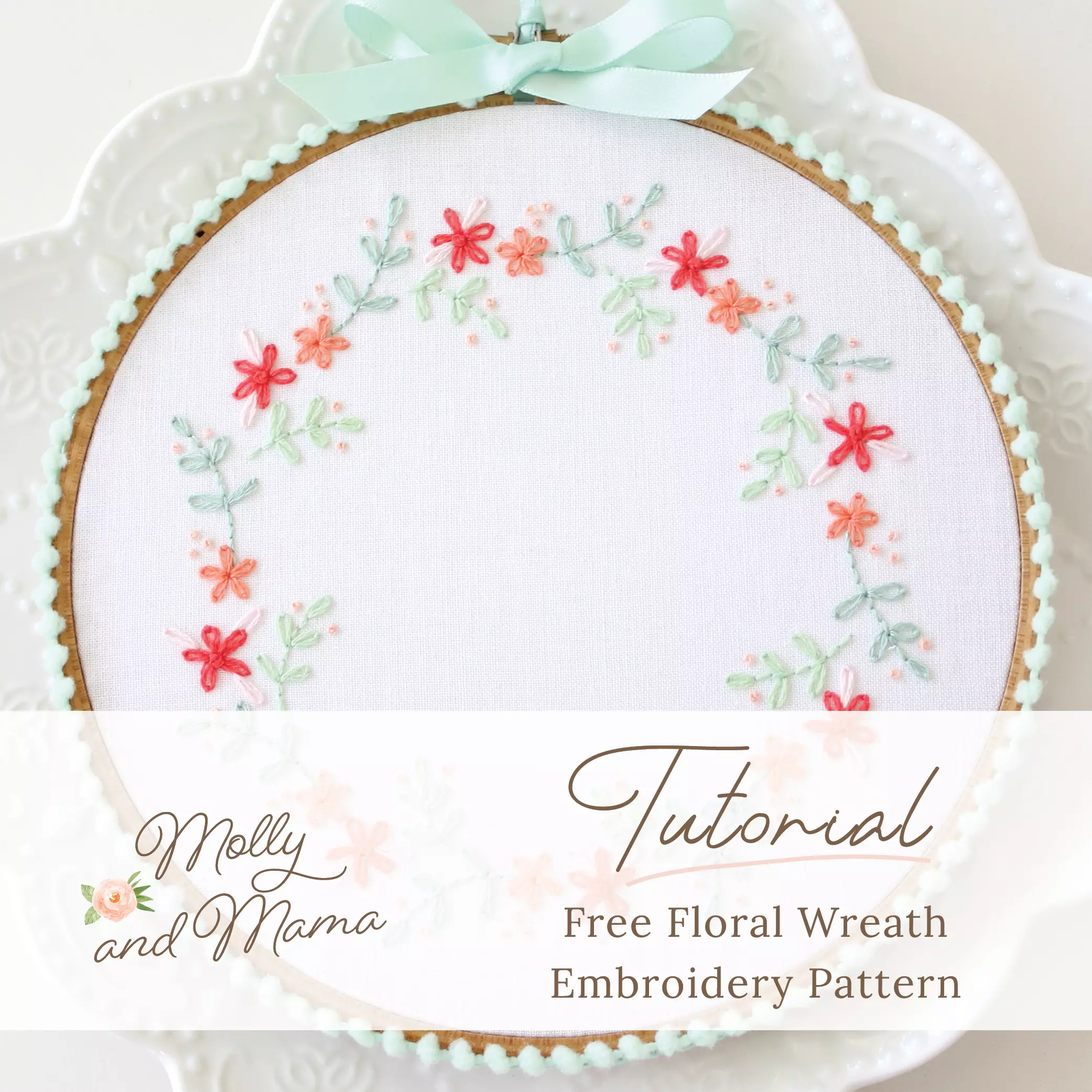 As an Aurifil Artisan, we're encouraged to participate in different monthly challenges. In August, it's all about embroidery. How appropriate! I've been wanting to design a floral wreath for ages and this challenge seemed like the perfect opportunity to create something pretty and share it with everyone who loves embroidery, or would like to learn!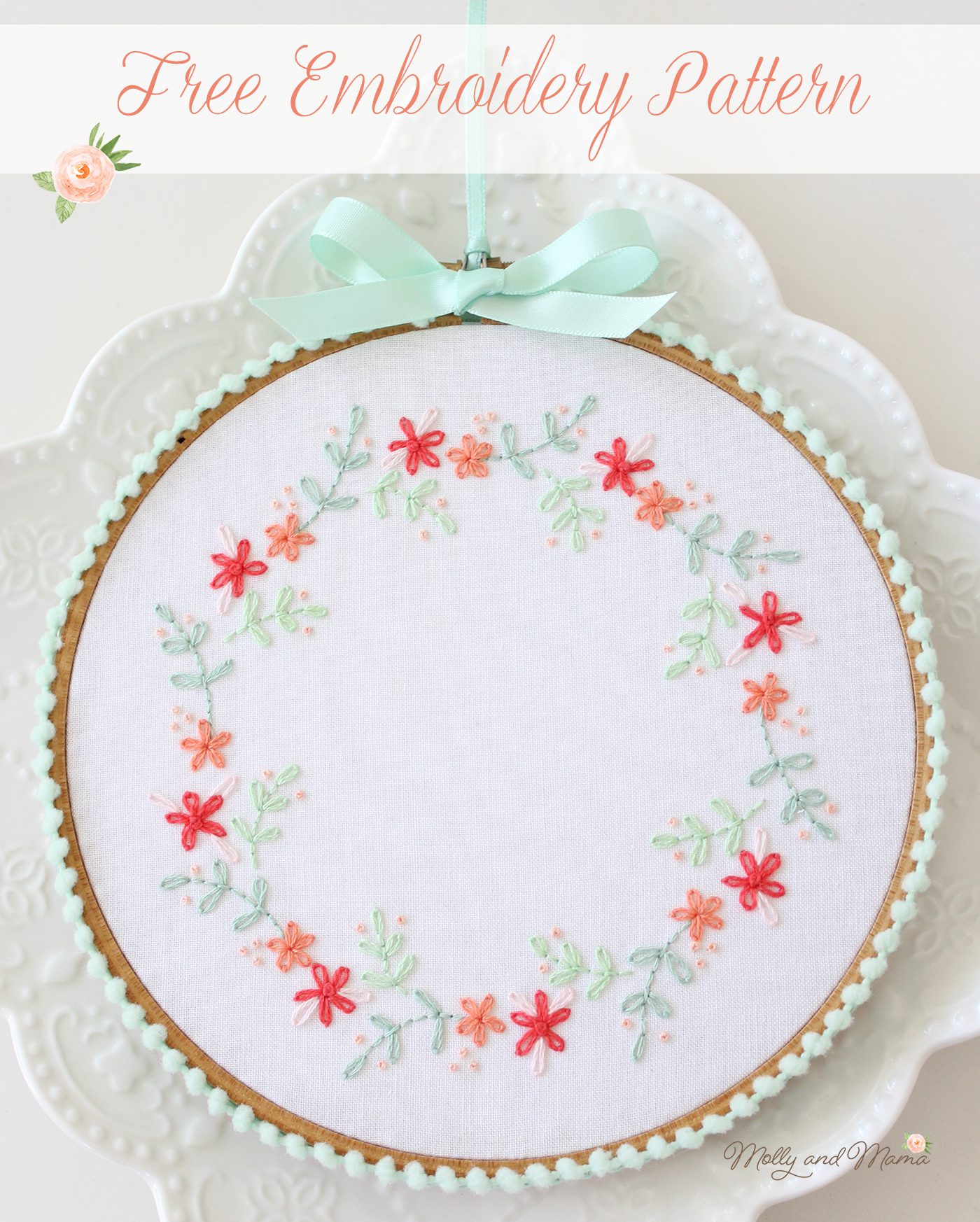 Aurifil sent me some gorgeous spools of 6 stranded embroidery floss to add to my ever growing collection of colours. Each wooden spool of Cotton Floss is wrapped with 16 metres of 100% thread, in the most delicious colours (there's 270 in total). Here's just a few!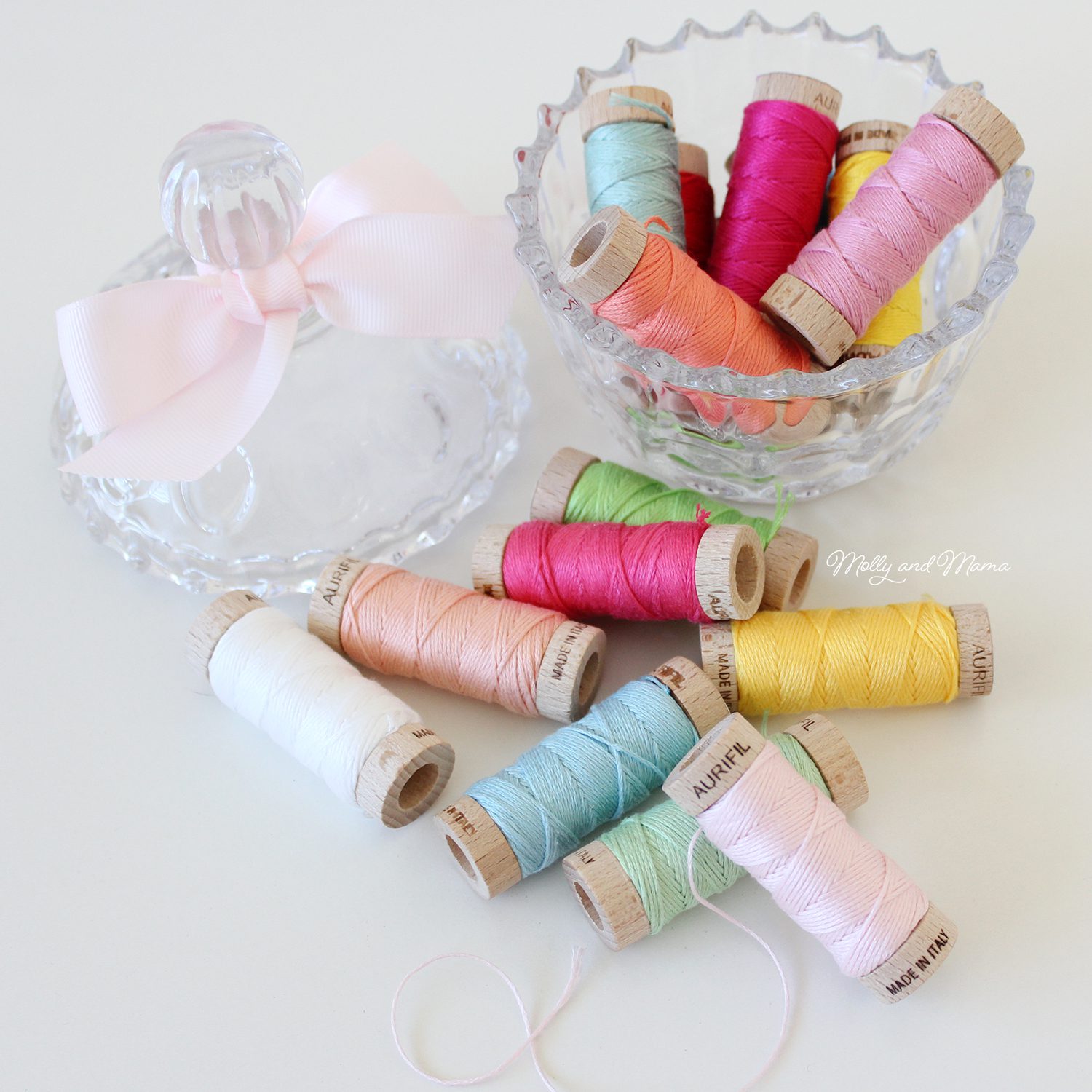 For the challenge, I designed a five inch wreath design which is a mix of flowers and leaves all sewn with the most basic of embroidery stitches; back stitch, lazy daisy stitch and French knots. You can find out more about sewing the basic stitches in my Stitch Library.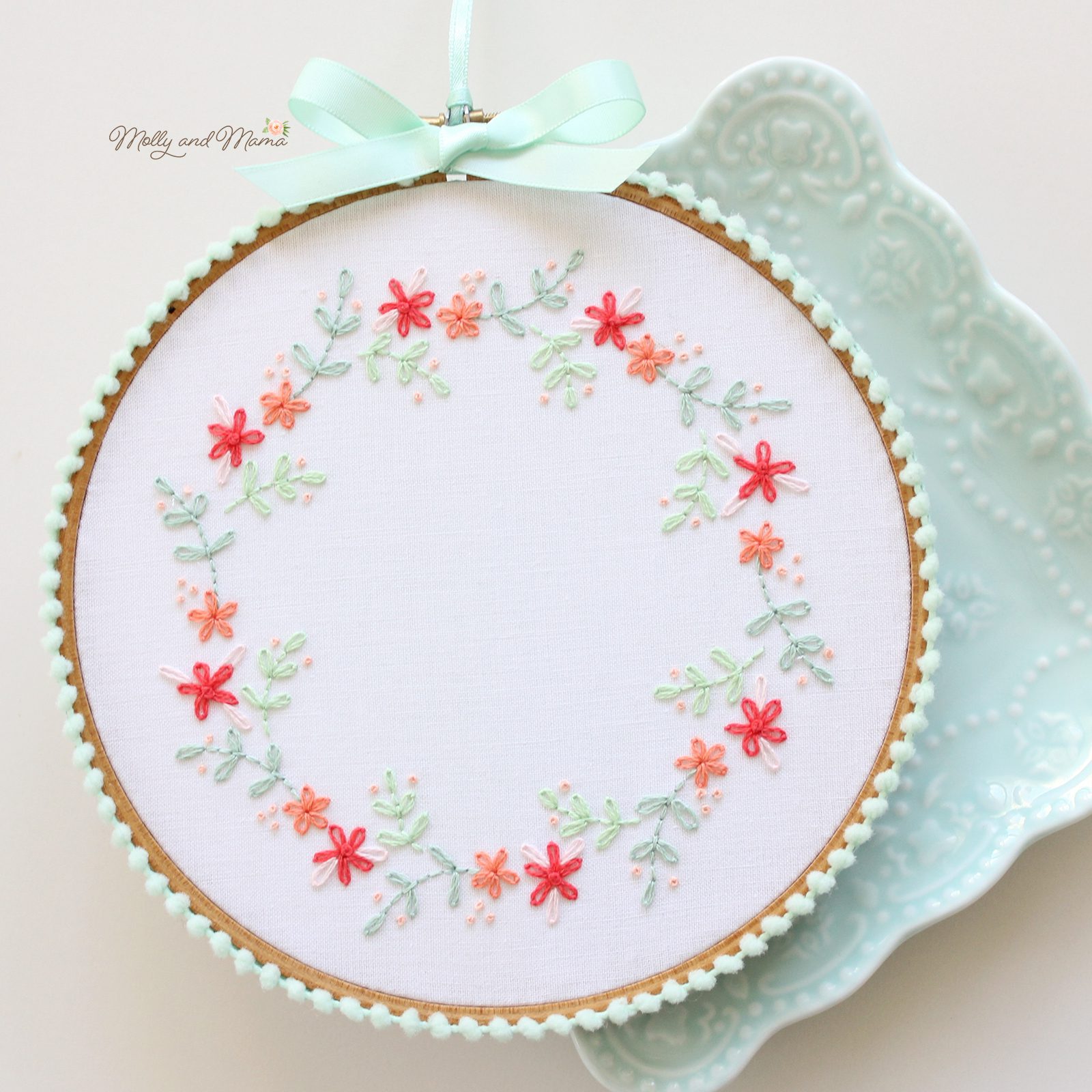 The first embroidered wreath was stitched in colours that scream Molly and Mama – think pretty pastels, peach and green!
The second version was sewn in moody blues! It's amazing how different a design can look by just changing the fabric and thread colours!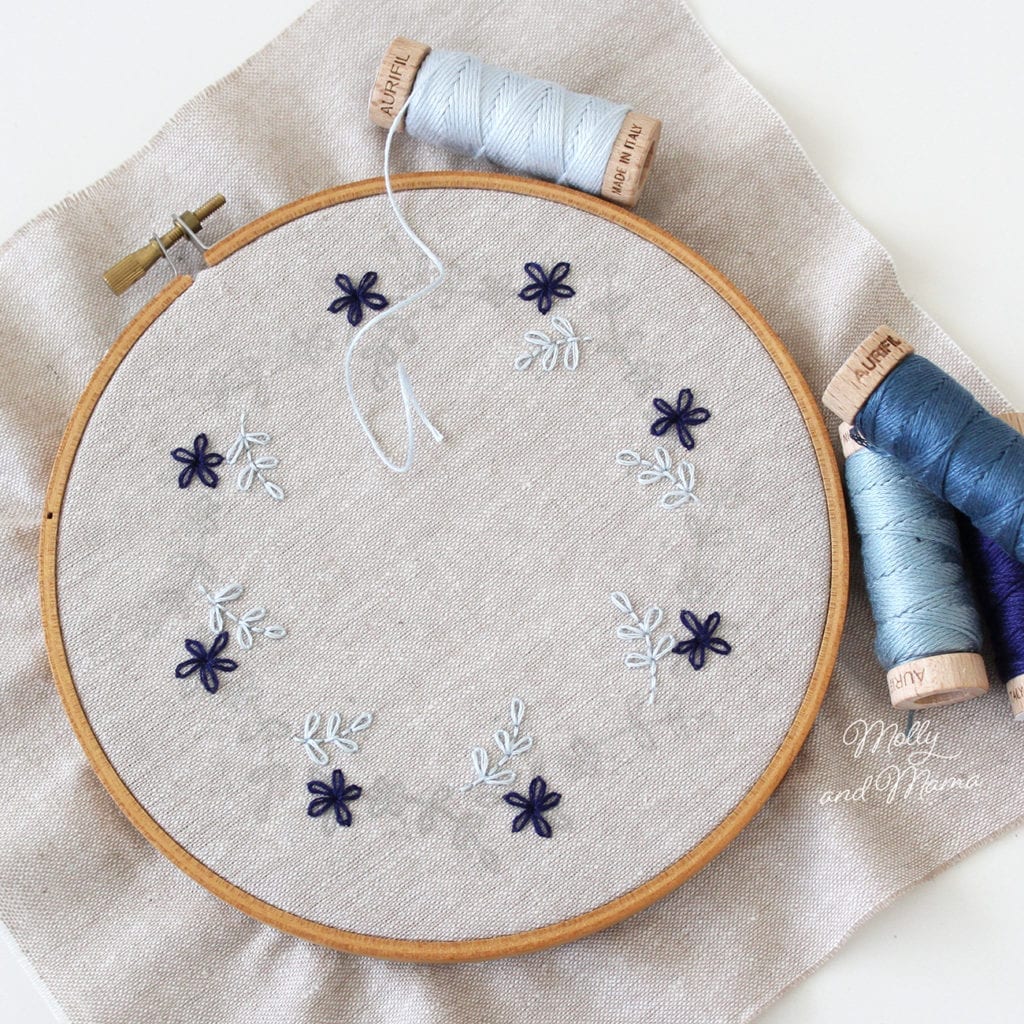 I love the tiny little white French knots! They're stitched with two strands of floss. The rest of the design is sewn using three strands.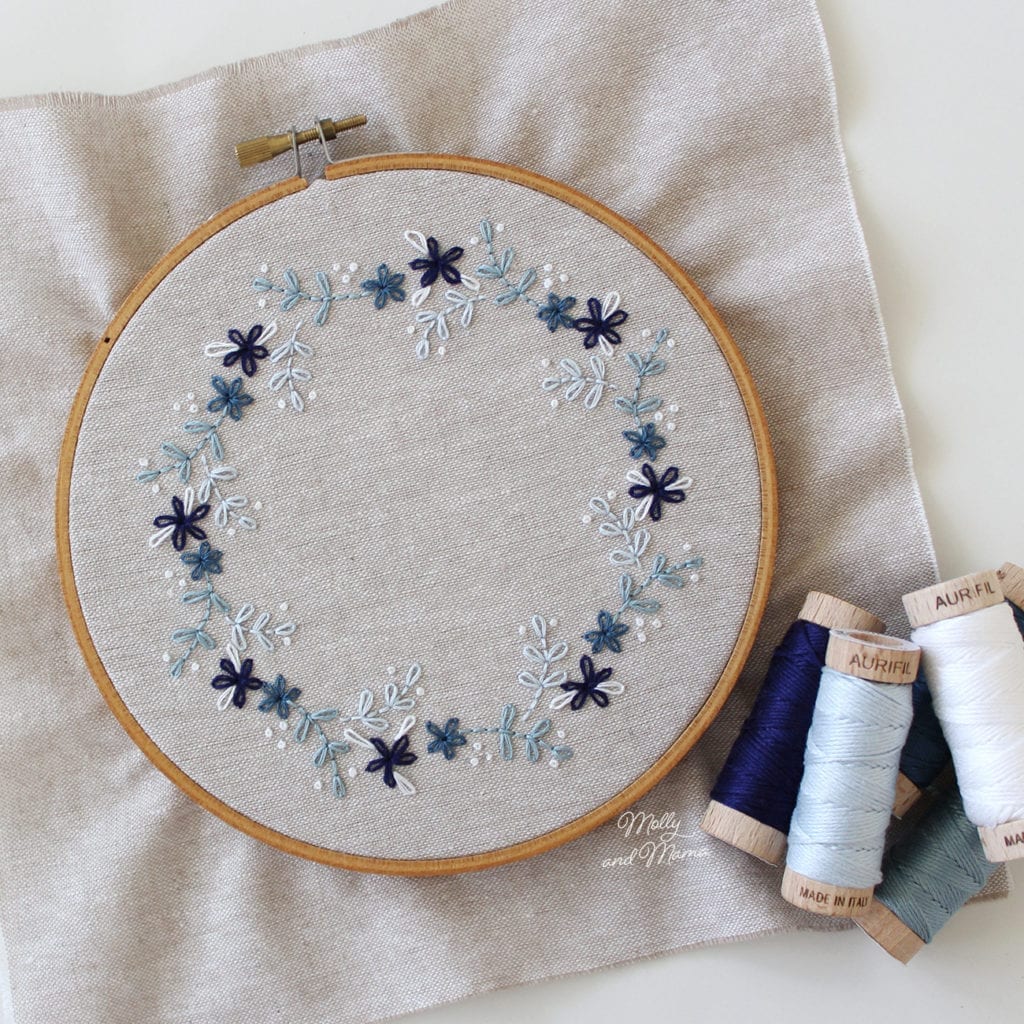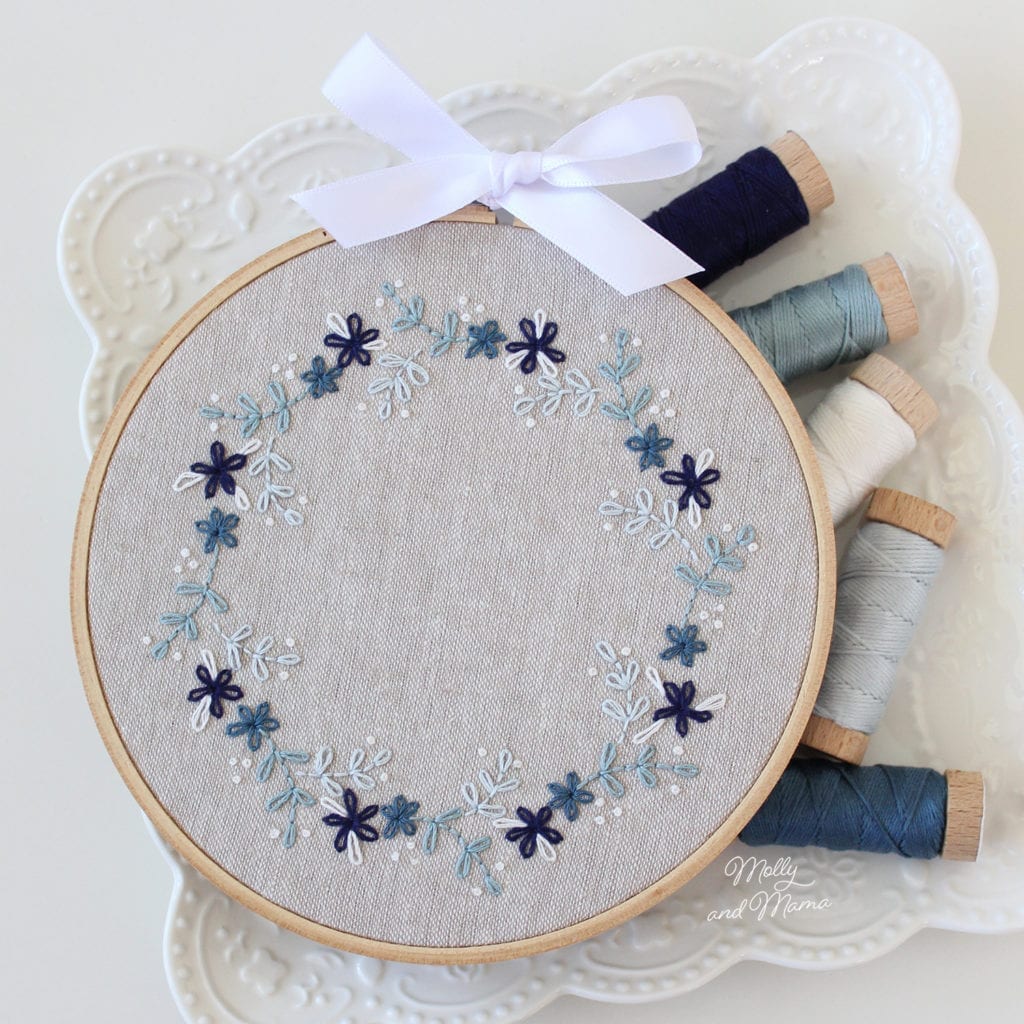 I also wanted to try a fabric and thread that contrasted well.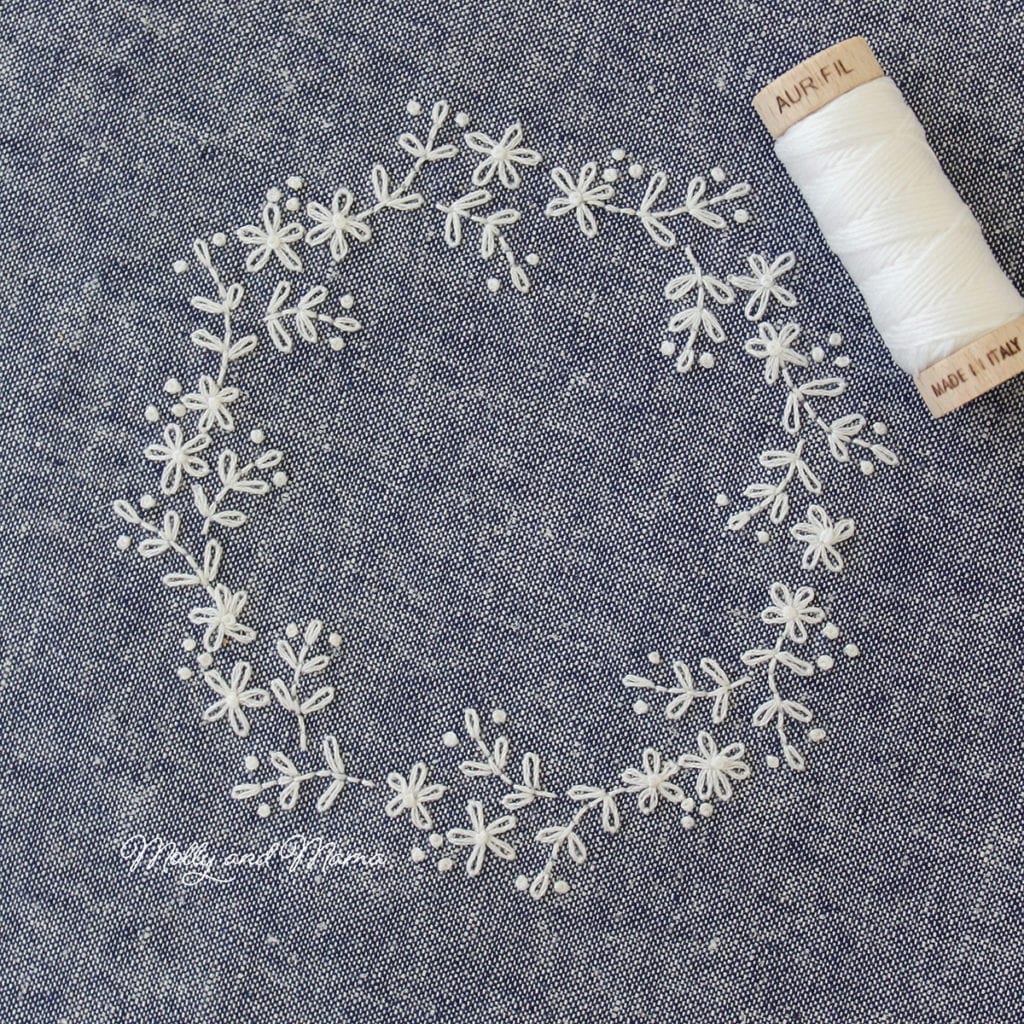 Who would have thought that white floss and blue linen would have made such a winning combination? I also love the addition of the little strips of Liberty floral fabric wrapped around the outer hoop for display. If you'd like to learn how to display your own embroidery in this way, you might enjoy THIS TUTORIAL.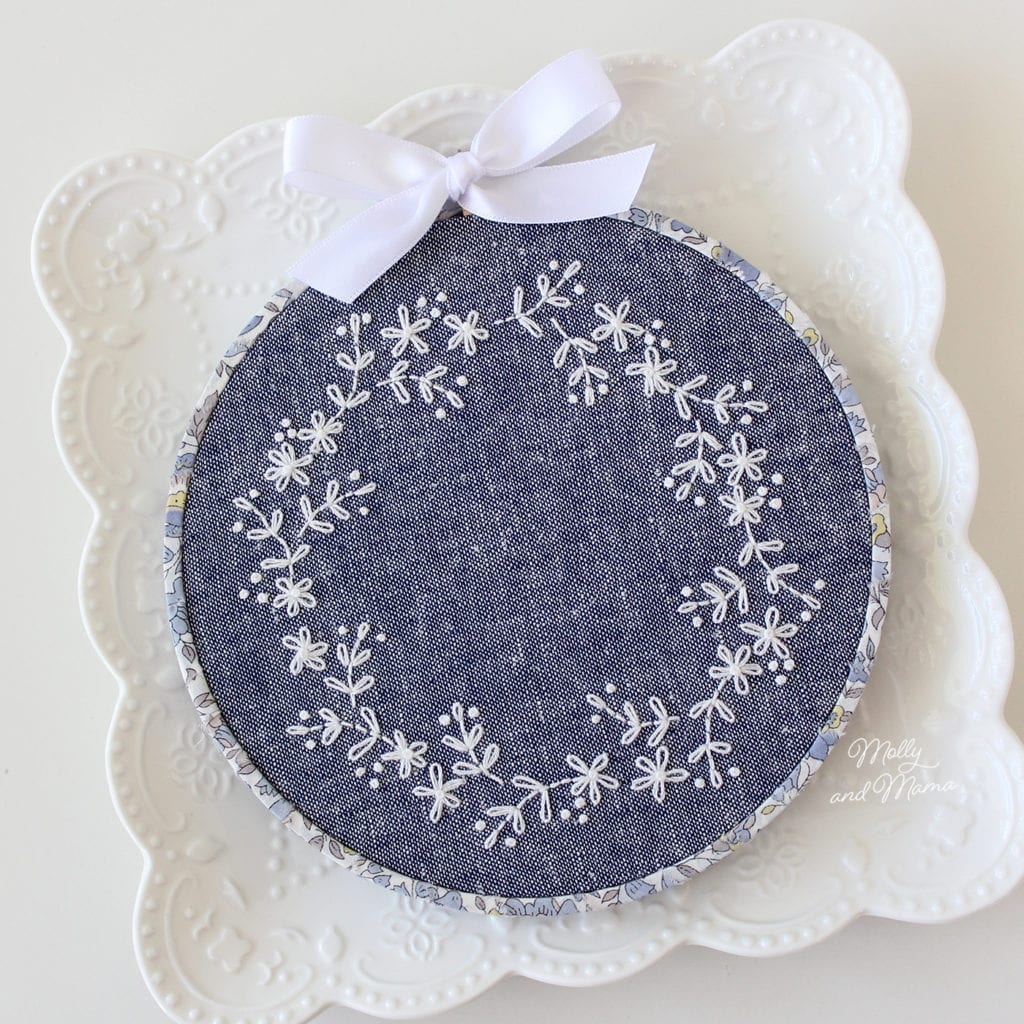 The free pattern for this design is available when you sign up to receive the Molly and Mama newsletter. It also links to my series on Embroidery for Beginners. I hope you find some of the posts useful.
NOTE: This tutorial is for personal use only, for sewing at home and/or teaching another person to sew FOR FREE. Reusing or repurposing free Molly and Mama tutorial instructions, templates and images for paid classes, or distributing the materials in classes, to groups, or for commercial purposes, is strictly prohibited. For clarification, or to seek a commercial arrangement, please contact Molly and Mama.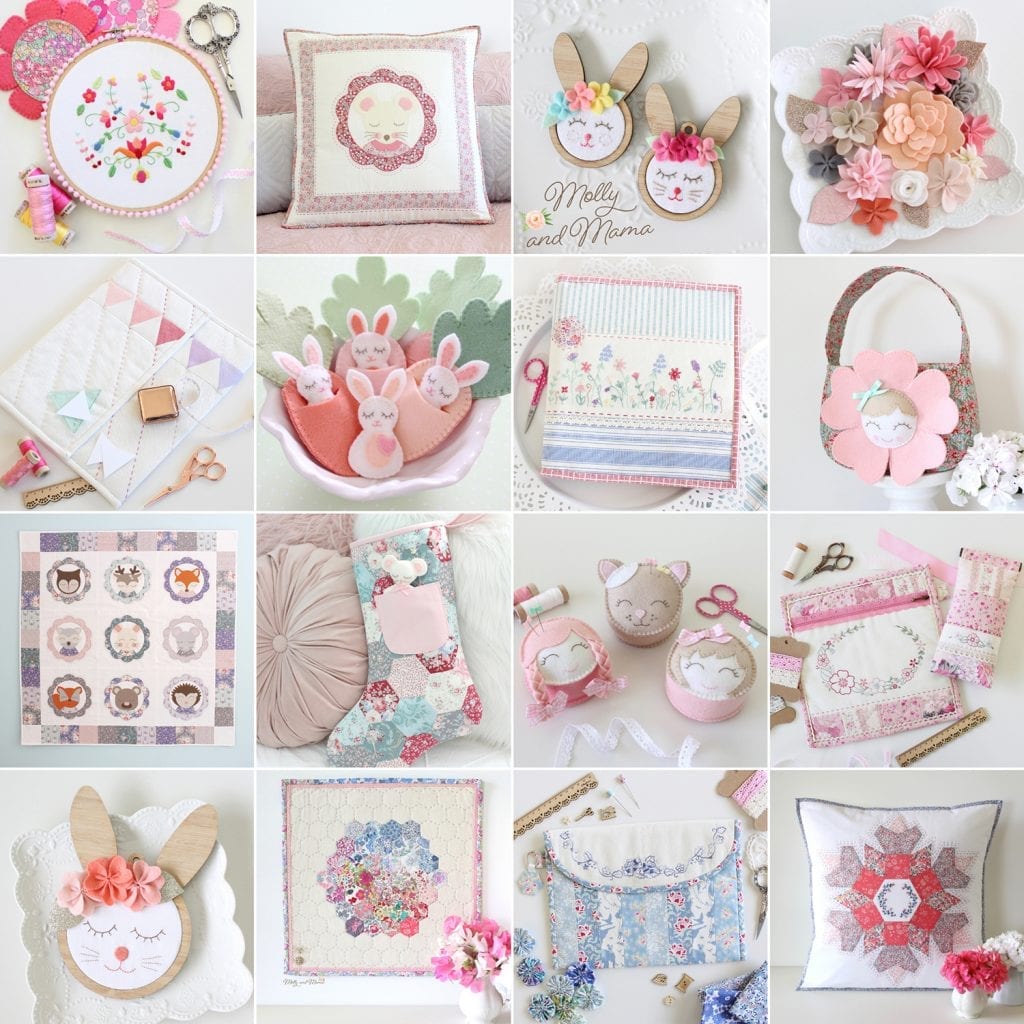 If you like the look of these embroideries, you might also like to visit my store for beginner friendly, instant download sewing patterns.
And if you're looking to try a silky, smooth, cotton embroidery floss that gently unravels off the spool (and doesn't get tangled and twisted instead), I would highly recommend Aurifil's Cotton Floss. I love it! You can find stockists on their website.
Head to the Tutorials Tab for more free sewing ideas!
Thanks for visiting today. I look forward to sharing more projects and ideas with you soon. Happy stitching, Lauren x
This post was written by Lauren Wright and appeared first on Molly and Mama https://www.MollyandMama.com.au