Week 4 – Forest Family Quilt Along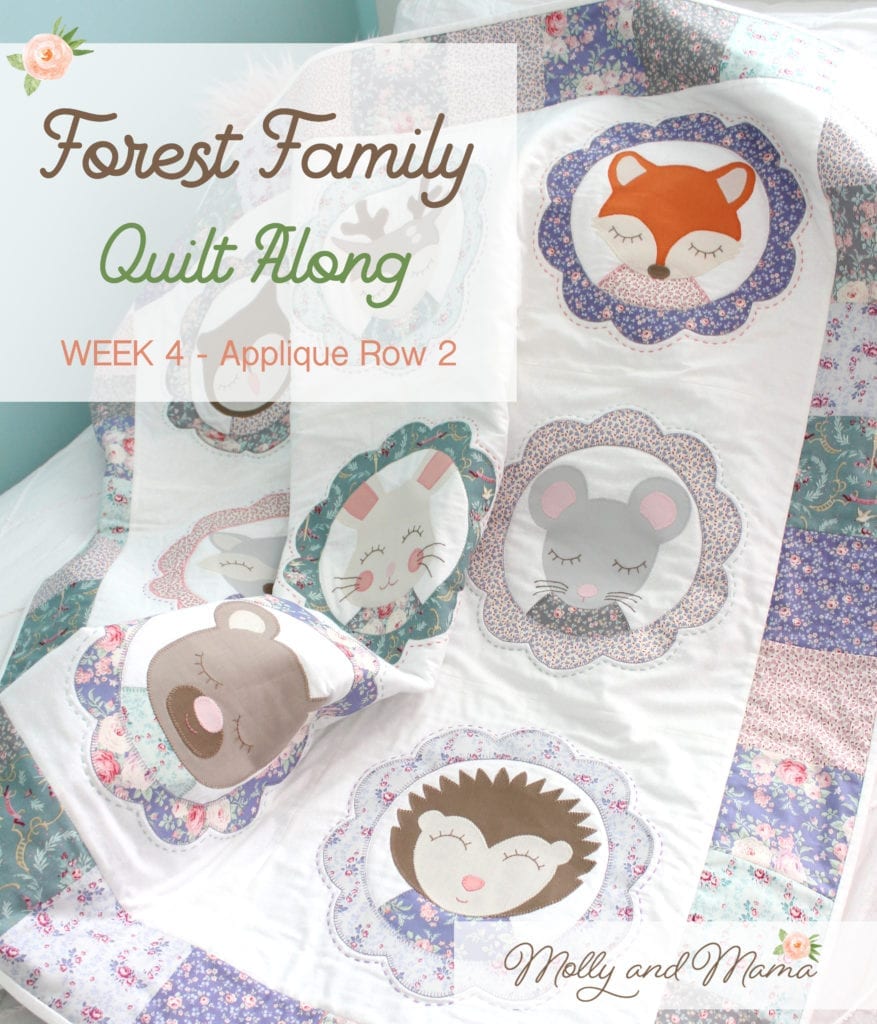 I'm so thrilled that you're joining us for Week 4 of the Forest Family Quilt Along! If you have missed any of the previous content, head to the Quilt Along Welcome post. You can sign up for the emails there, purchase the PDF pattern, and find links to paper pattern stockists too.
Last week we started assembling our blocks. The main focus was to appliqué and stitch the Owl, Deer and Fox faces. These three friends will form the top row of our quilt.
Here's my finished friends below;
This week is all about working on the three blocks in the centre row of the quilt; the Raccoon, the Rabbit and the Mouse. So our steps for completion are the same! Be sure to re-read the pattern instructions and use the same techniques and suggestions that were provided in the blog post for Week 3.
Don't forget to visit my Beginner's Tutorial for Appliqué and Embroidery Stitch Basics if you need to.
Here's my three blocks completed for Week 4.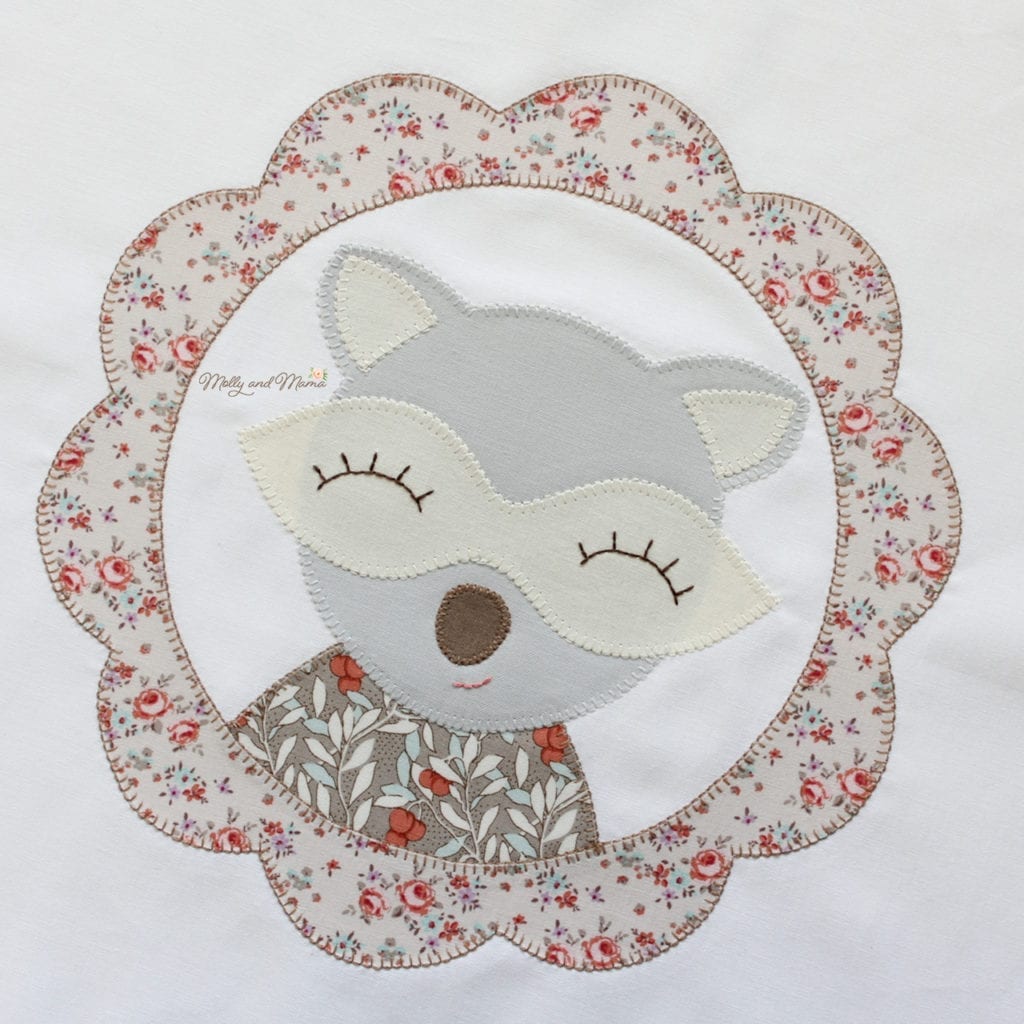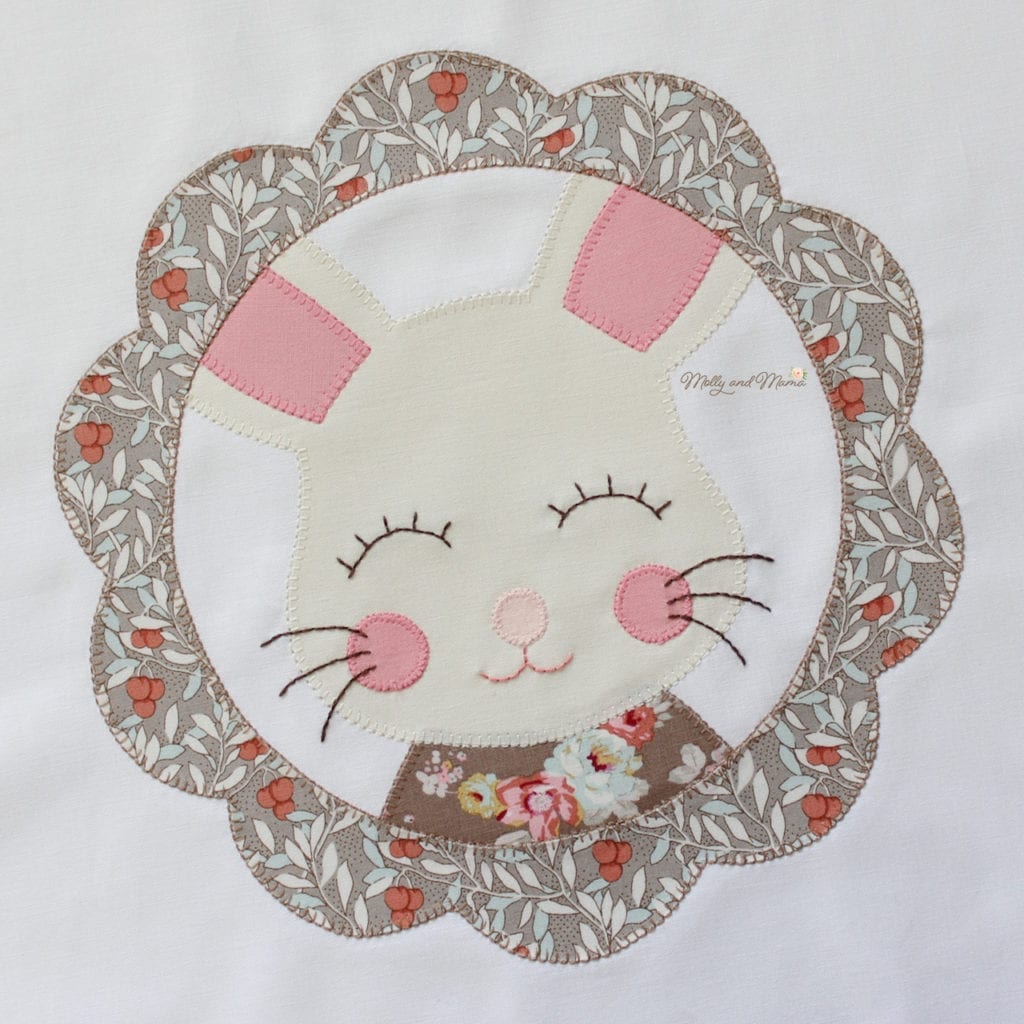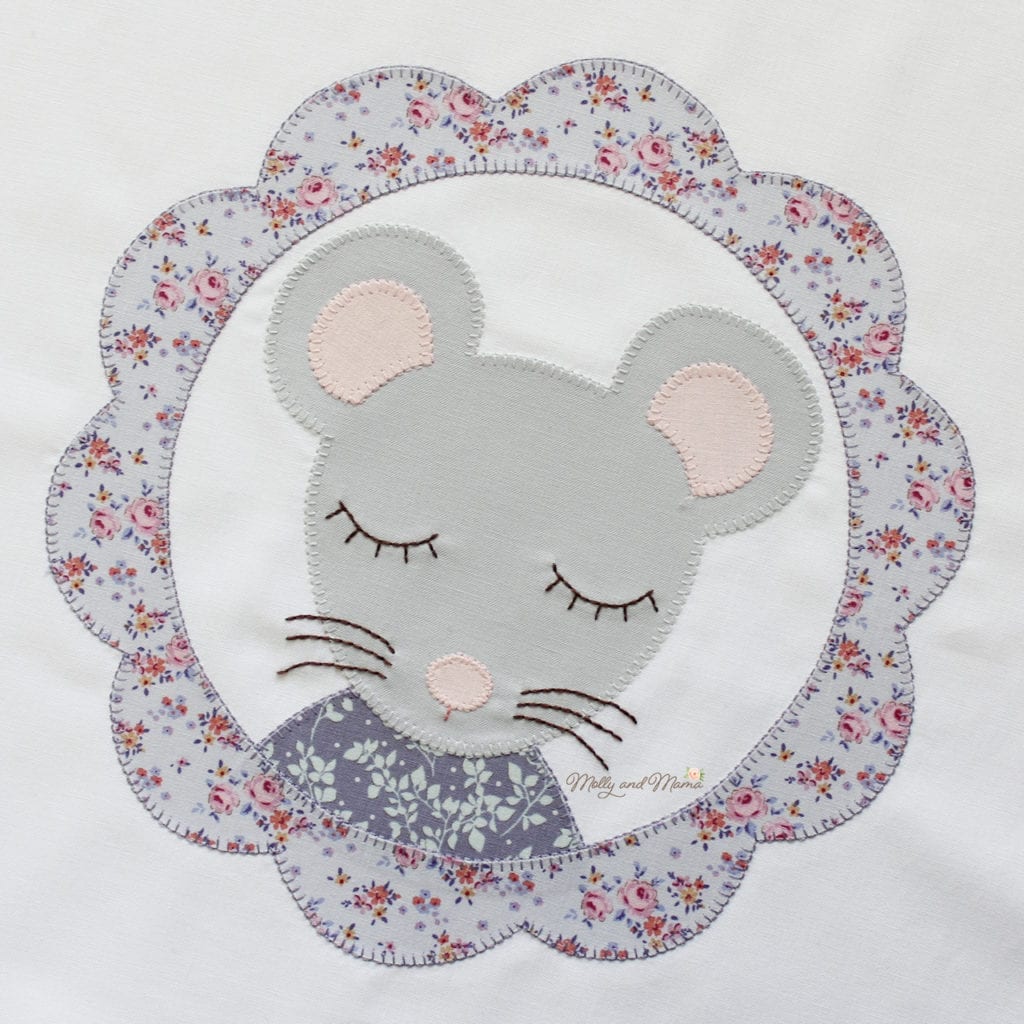 Threads
By using just a few thread shades for the appliqué, each of the blocks matches the others (even if the threads I used don't exactly match all the fabrics). So even though the Tilda Maple Farm fabric prints are different colours, each of the blocks are all telling the same story as the threads tie them all together.
The embroidered facial details are also made with the same shade of brown and pink thread, for consistency.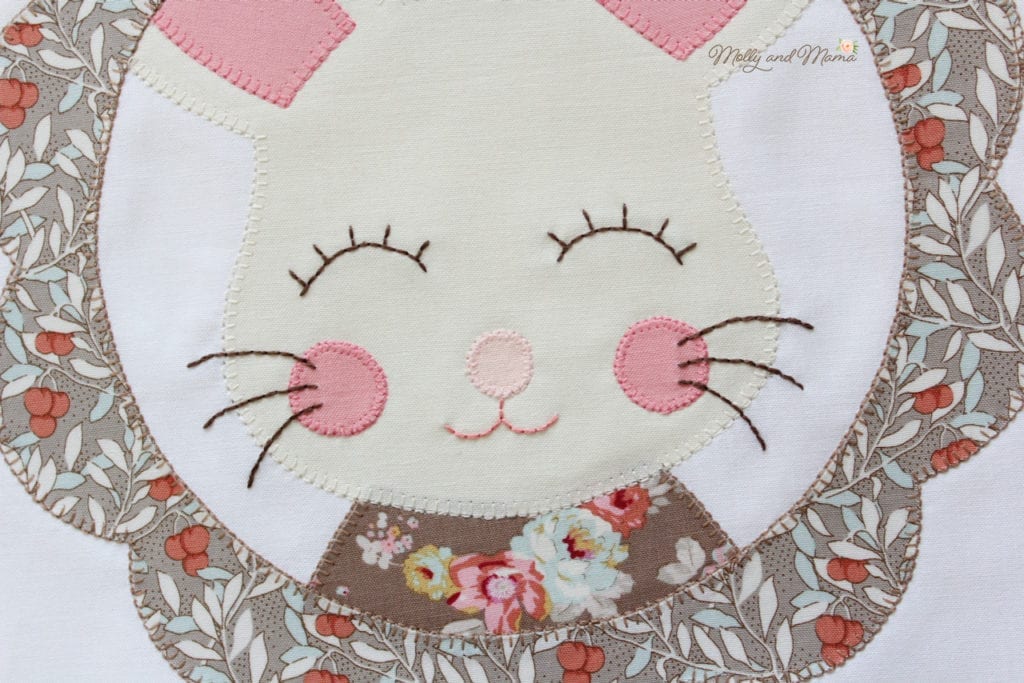 Stitching Notes
I shared a little time lapse of me stitching the eyes on my mouse block today. It was such fun to do! You can see it on Instagram.
The main thing to remember as you appliqué stitch and hand embroider the quilt blocks is that each of the faces will have their own unique character. They haven't been designed to be perfectly symmetrical and nor should your stitching be. Some of my stitching might be a little crooked or imperfect. But that's ok. It adds to the character of the quilt. And those 'mistakes' that we see, are barely noticeable once the whole quilt comes together. So it makes sense not to worry about it too much. I'm just enjoying the process and the slow stitching too.
I'll look forward to seeing you again next week as we finish the final three blocks.
Thanks for joining me, and happy stitching, Lauren x