April's Tilda Club Project – Summer Rose Pouch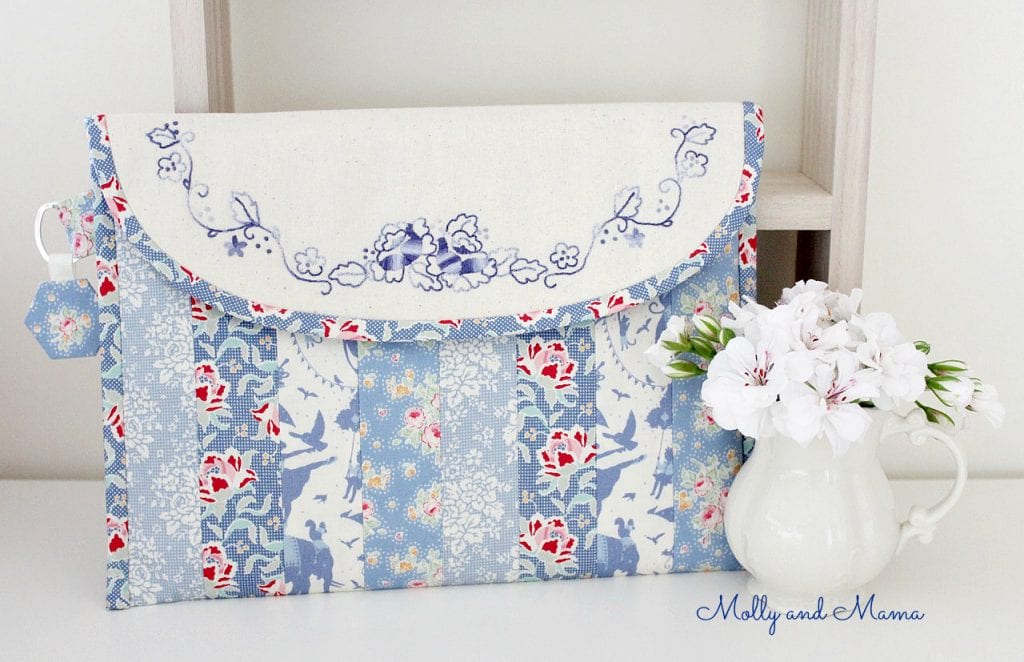 I've been having a lot of fun playing with the gorgeous Circus fabric collection that's the latest offering from Tone Finnanger's Tilda range. I've already showcased all of the prints when making another version of my Hettie Hexie Mini quilt pattern. This post will tell you more.
And here's what some of the range looks like bundled together. Pretty, huh? My Sleepy Cloud Pin Cushion seems to think so!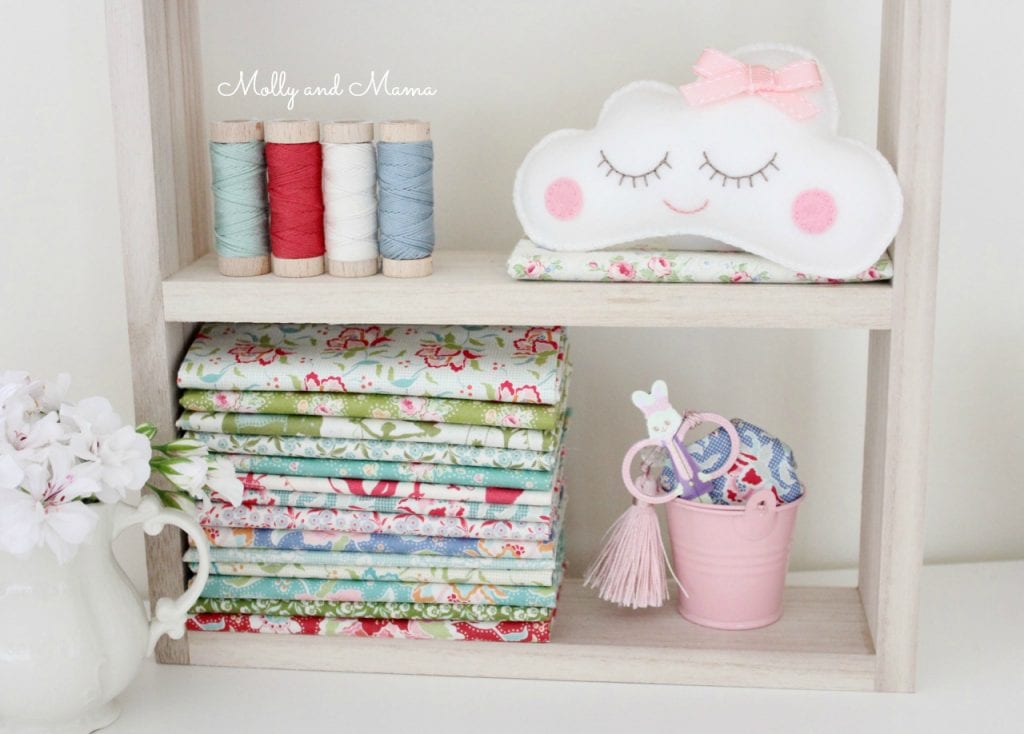 When Fiona from Two Green Zebras contacted me asking if I would be interested in designing a project for the Australian bi-monthly Tilda Club, I was thrilled to be involved. (Ask at your local Aussie patchwork shop for more information about subscribing to this awesome mail out club).
I was asked to use some of these circus prints and it was difficult deciding which ones. But I was immediately drawn to the blue tones because they're so delicate and pretty.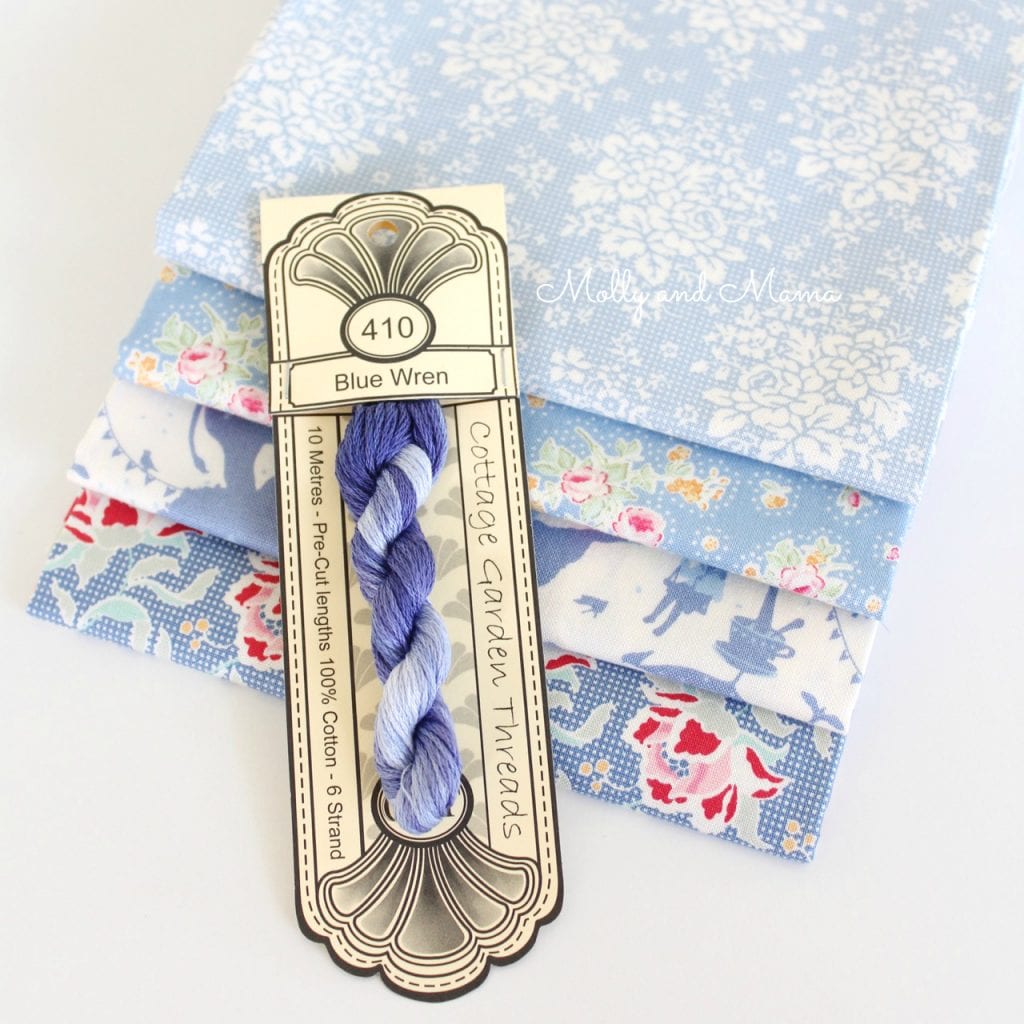 After selecting the four fabrics to work with, I set about finding some matching variegated embroidery floss for a special detail that I was planning. My local quilting store, The Quilters Angel stocks Cottage Garden Threads and this Blue Wren shade was perfect.
I designed a simple strip-patchwork pouch specifically made to fit an iPad Air. It's a great way to carry my iPad while I'm out and about. And I can also fit my diary in there too. So it's helping me in my aim to be more organised!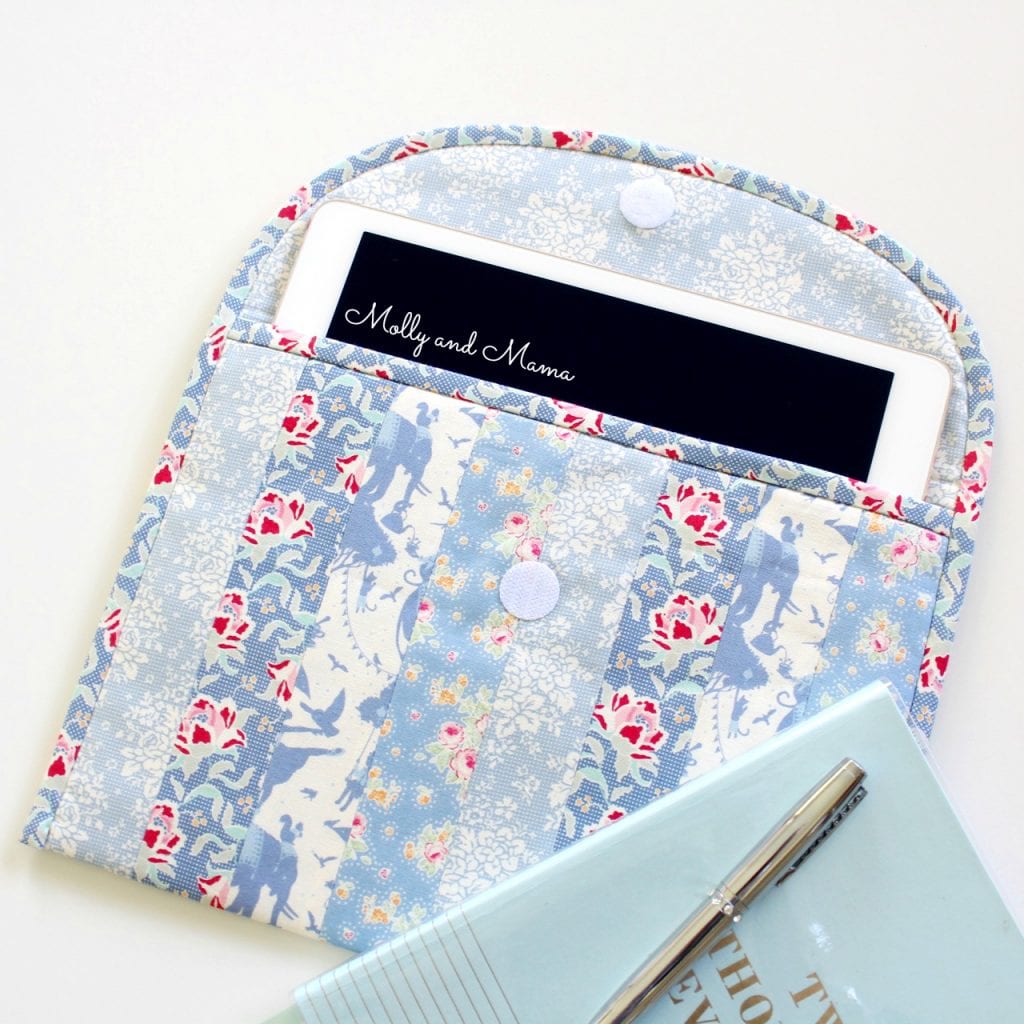 The construction of the pouch is very easy and straightforward. The fabrics needed to be the focus so I didn't want to disguise them too much with unnecessary details. But I still wanted the pouch to really stand out from the crowd.
So I played around with some sketches of flowers and leaves and came up with this embroidery design. It works really well with the variegated thread, but would look equally as lovely in colours to match your fabrics. The pouch also has a sweet little hexie tab detail on the side, for extra charm!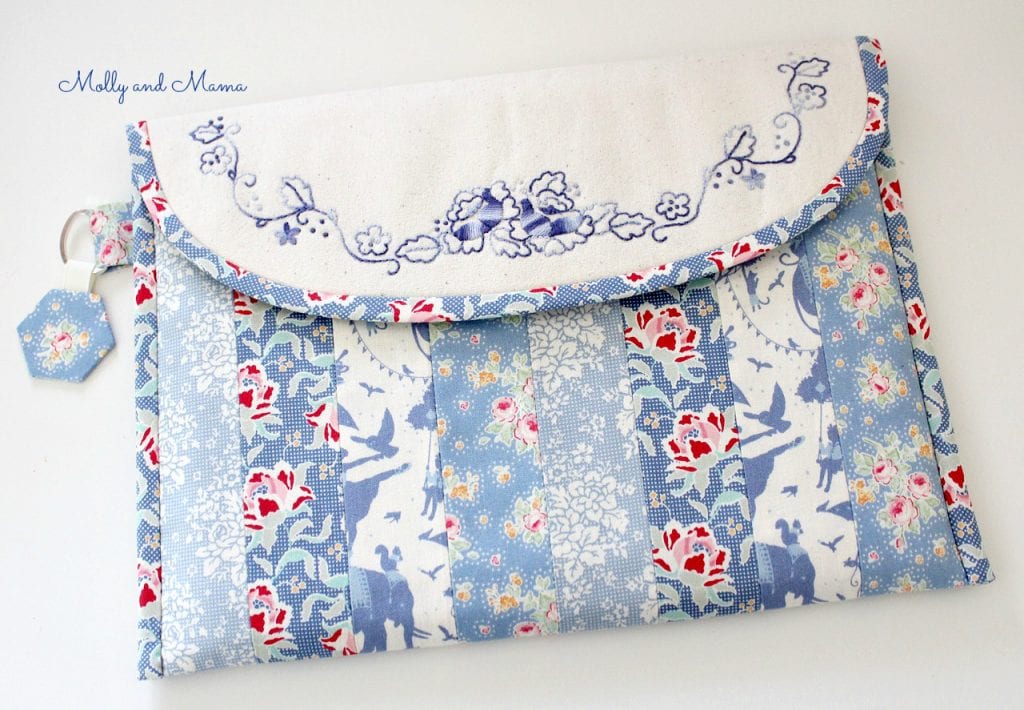 I've also found I'm taking small sewing projects in the pouch as well. It fits my English paper piecing supplies perfectly. So it's practical as well as pretty.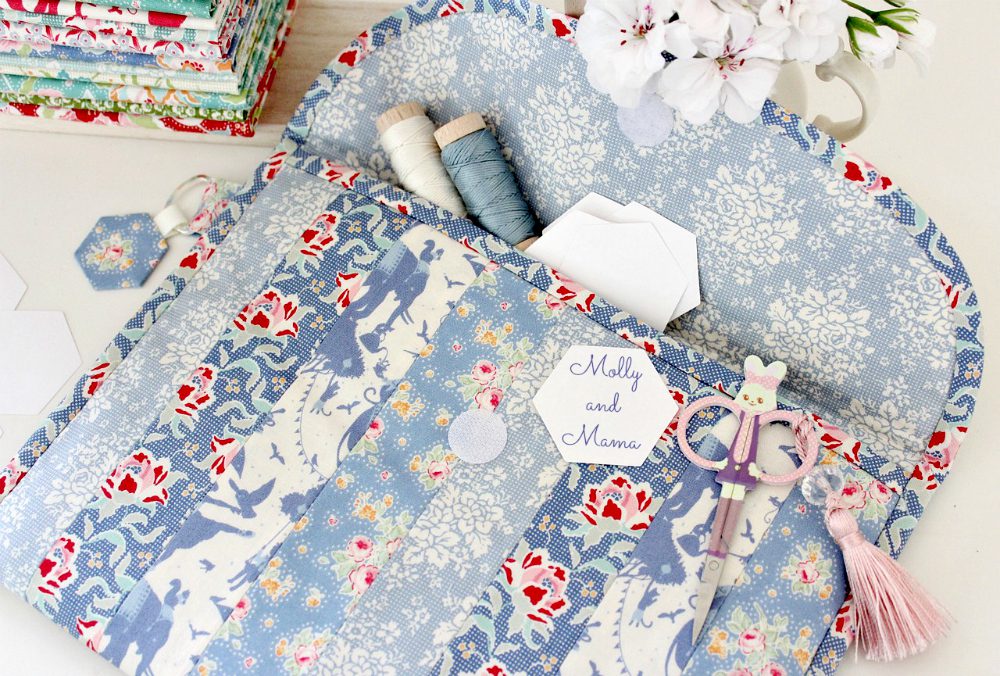 Happy stitching,
Lauren x
This post was written by Lauren Wright and appeared first on Molly and Mama http://www.MollyandMama.com.au