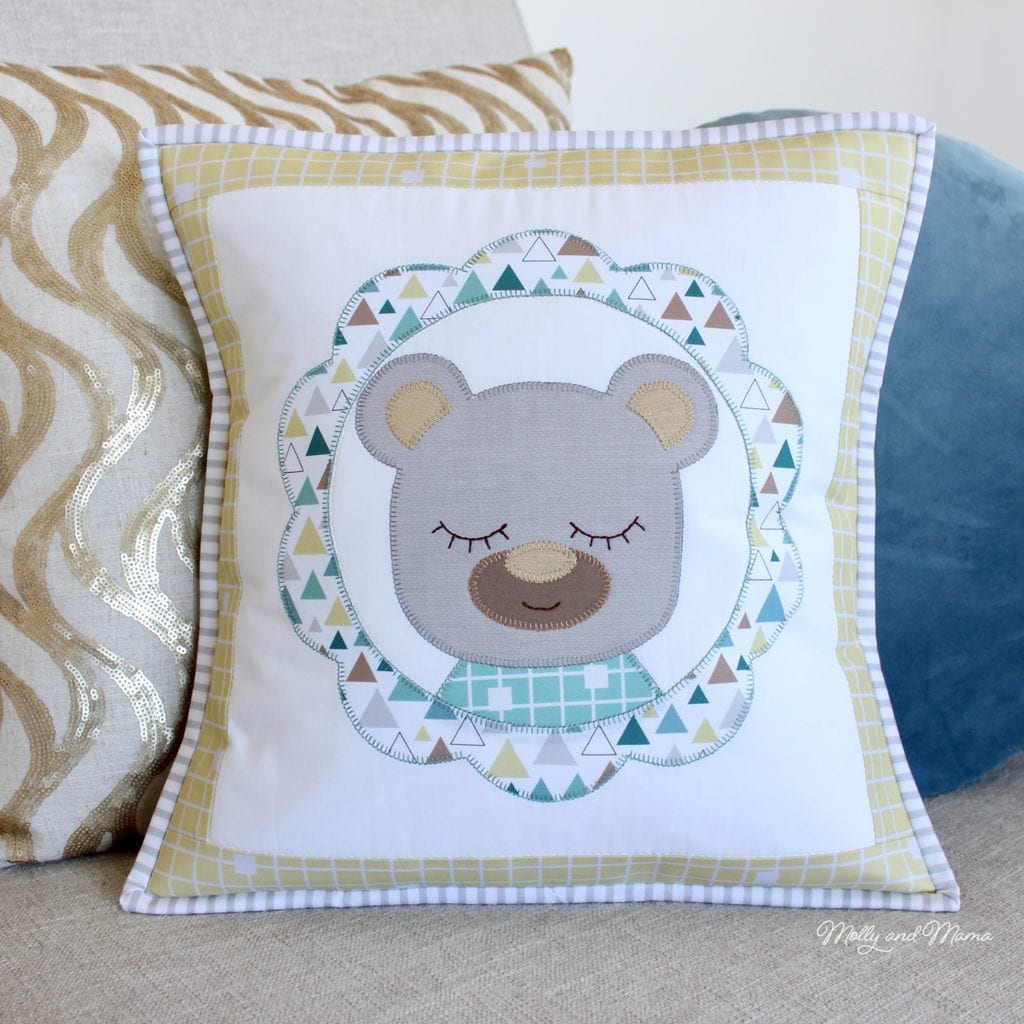 Jemima from Tied with a Ribbon has designed her very first fabric range and she kindly asked me if I'd like to create a project using some of the prints. "Baby on Trend" comes in three colour ways; blush, dove and woodland. Here are some of the woodland prints she sent to me. They're lovely and neutral and will make great blenders.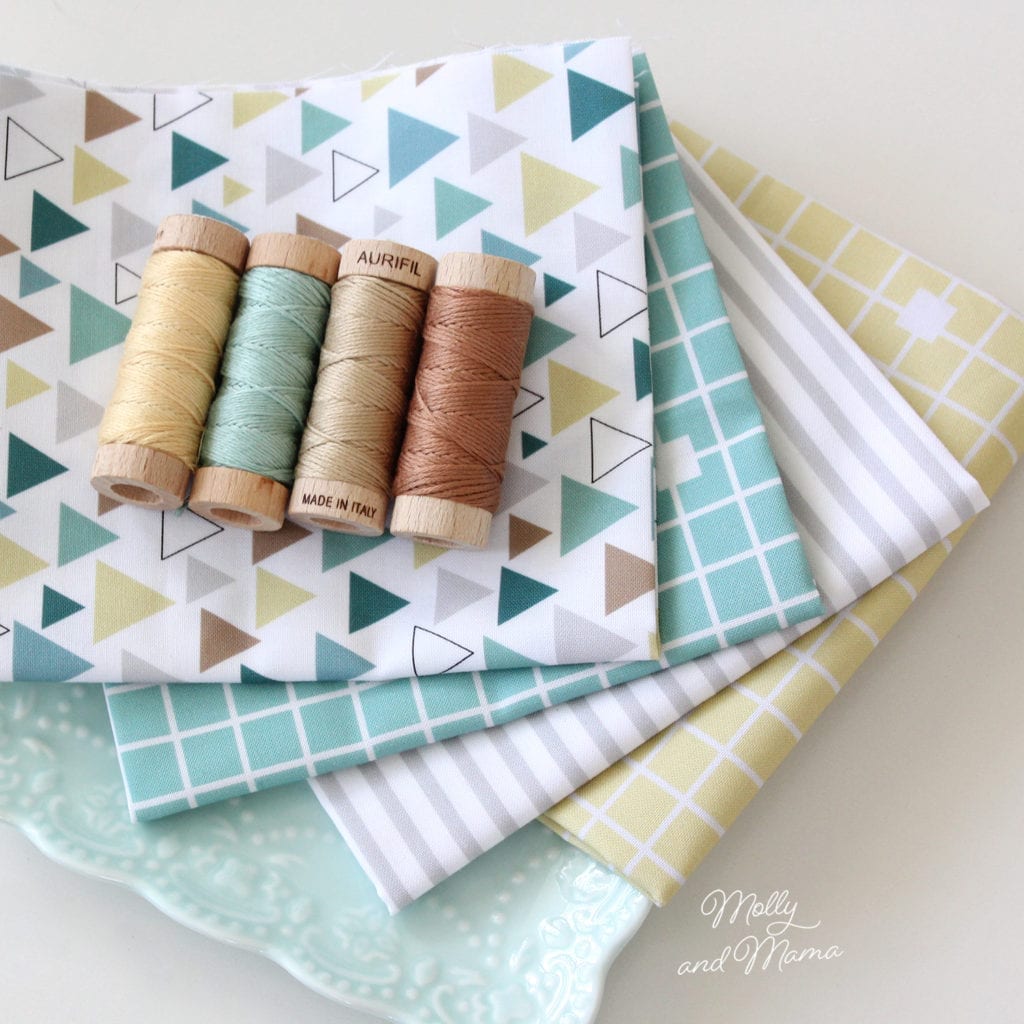 Jemima's "Baby On Trend" fabric range is printed by 2 Green Zebras in collaboration with Robert Kauffman Fabrics. It'll be shipping to stores in early September, 2020.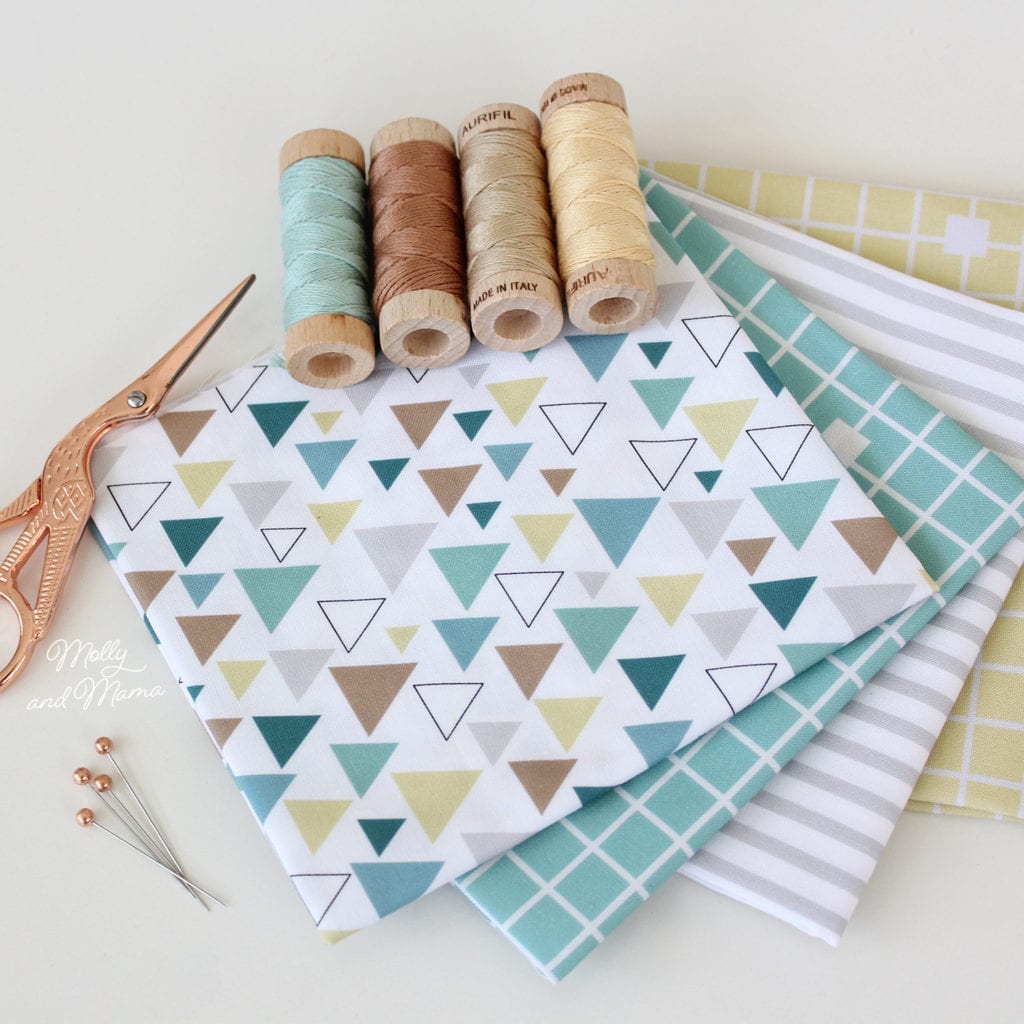 To showcase these prints, I decided to sew a simple cushion cover with the Bear Appliqué from my Forest Family Quilt. Mr Bear features a machine appliquéd face with scalloped border and hand embroidered facial details. I have simple tutorials that explain the Appliqué Process and also the basic Embroidery Stitches that you might find useful. The cushion cover has simple bound edges and an envelope backing too. I really love how it turned out!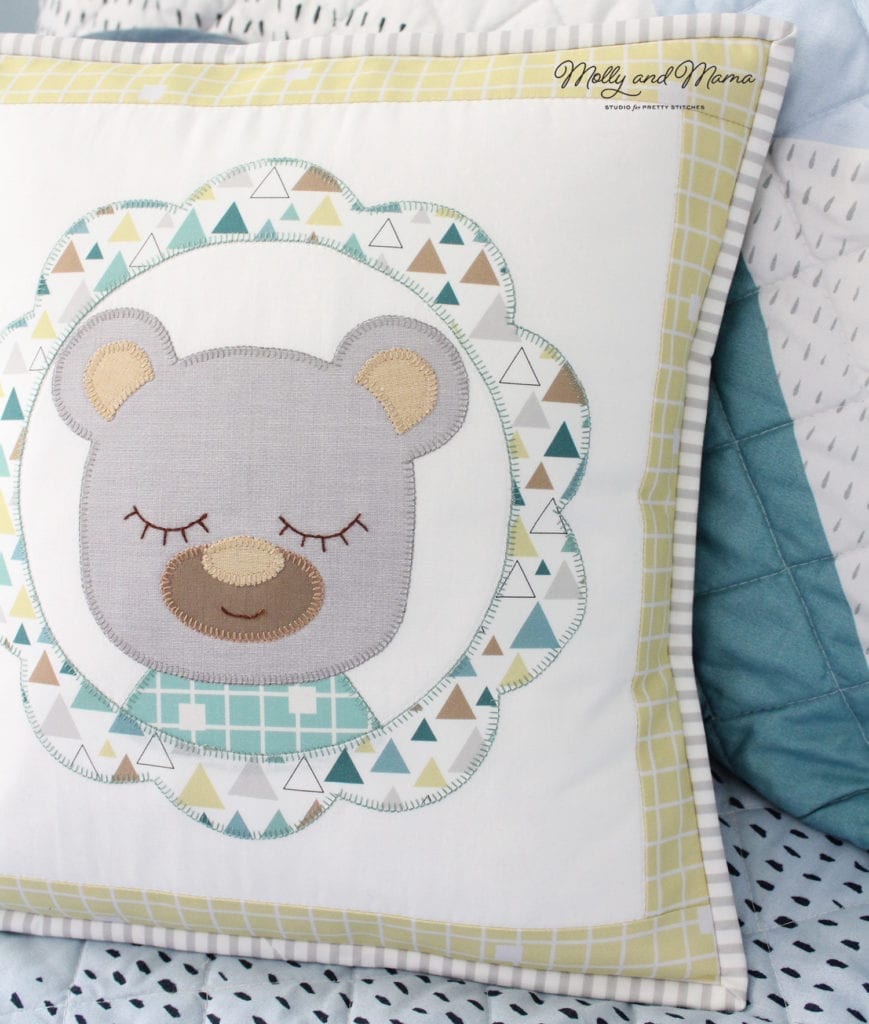 There's a Quilt Along starting for this quilt pattern on the first of October 2020, and I would love for you to join me! You can read more about it and sign up to receive the newsletter (with a discount code) too.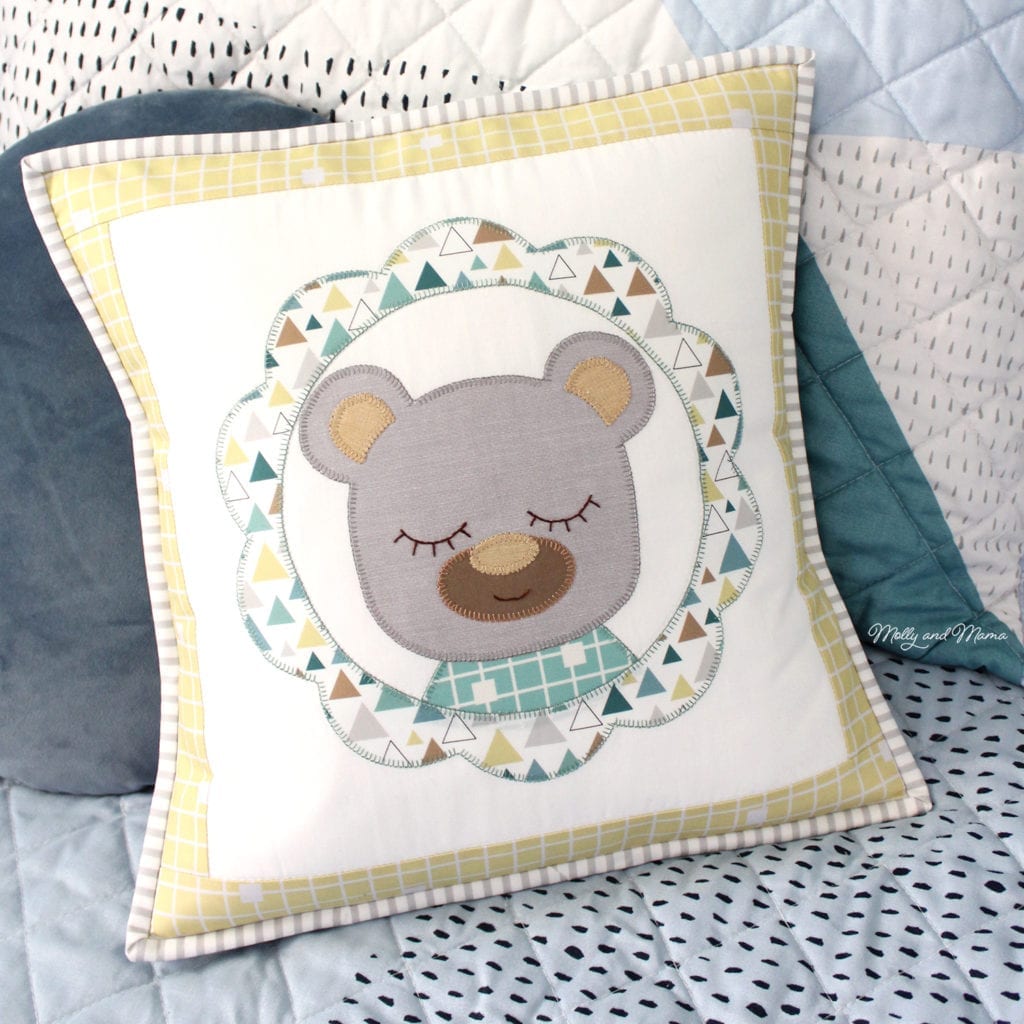 Don't forget to ask for this fabric at your local quilt shop if you like what you see!
Happy stitching, Lauren x