My first project for 2023 – Another Sweet Stitches Sampler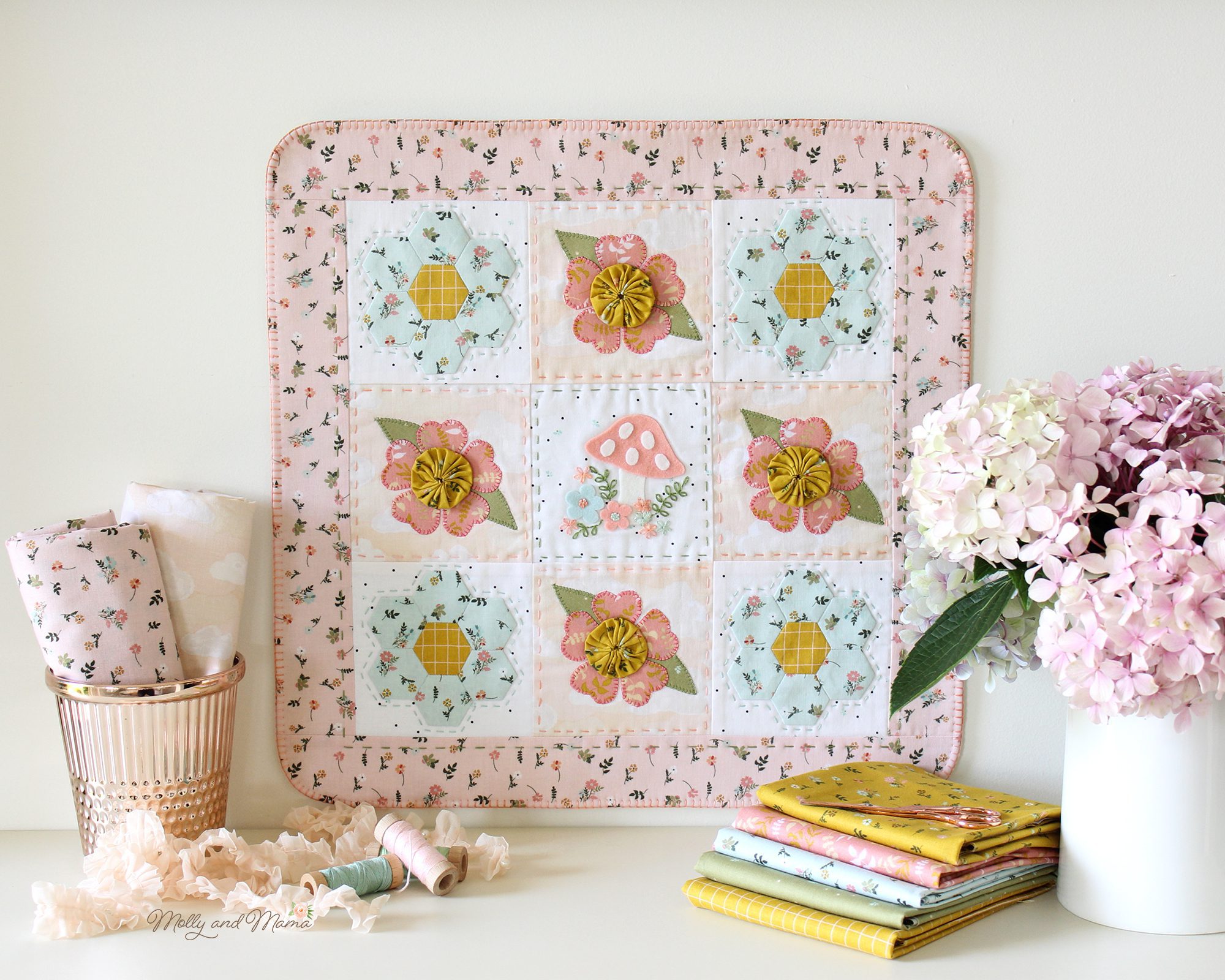 It's Summer here and the new year has crept in slowly and quietly. We're still enjoying the lazy days after Christmas. The kids are on holidays so there's lots of outside play like trampolining, visiting the local lake for fishing and riding around the neighbourhood on their bikes. My main role is supplying cold drinks and ice blocks, yummy snacks and watermelon slices. But in between that, I've found some time for sewing too. And I'm thrilled to share my first finish for 2023.
As a fabric blogger for Riley Blake Designs, I'm very lucky to be able to select pre-release fabrics to sew. When Gracey Larson's new collection 'Wild and Free' came up, I jumped at the chance to play with it. I was drawn to the colour palette and the floral motifs first. I selected only my favourite prints and patterns, and decided they'd be perfect to make a new version of my Sweet Stitches Sampler pattern.
I was especially drawn the the mustards and the pink wild flower print in the thimble tub below (I bought the rose gold tub and accessories from Fabric Pixie).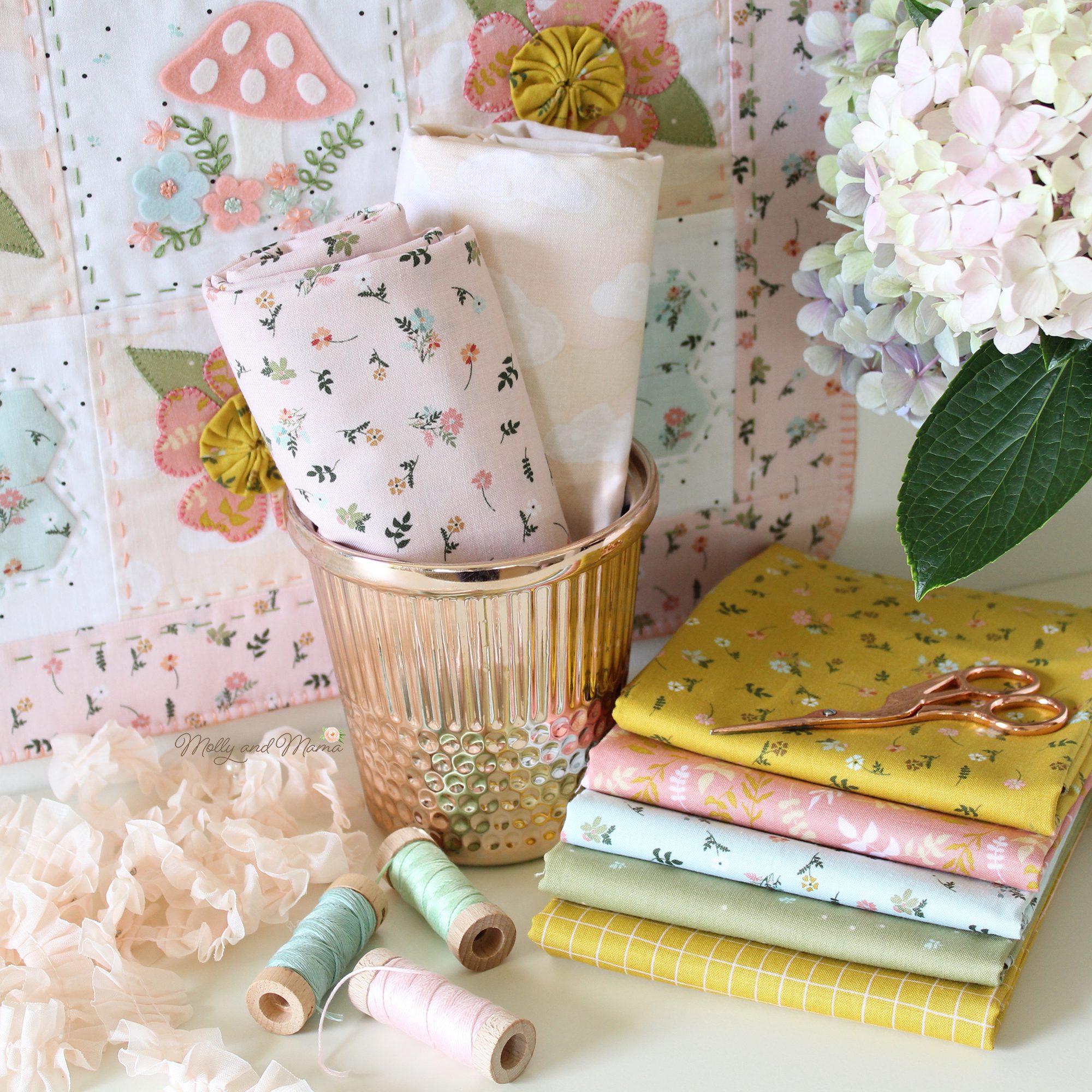 I love the Sweet Stitches Sampler because it's such a great skill builder project. You can read all about the original version I created HERE and see a photo of it at the end of this post.
In making the mini quilt, you'll explore so many of my favourite beginner-friendly techniques. The instructions outline how to appliqué with 100% wool felt for the centre toadstool block. If you haven't worked with wool felt before, you'll enjoy this blog post where I explain how I use it and what I love about it so much. (I've got lots of projects that just use wool felt – it's so easy and versatile to work with). I buy all of my wool felt locally from My Felt Lady.
We also add some simple embroidery. I go into more details about the lazy daisy stitch, back stitch and French knots in my Embroidery Stitch Basics.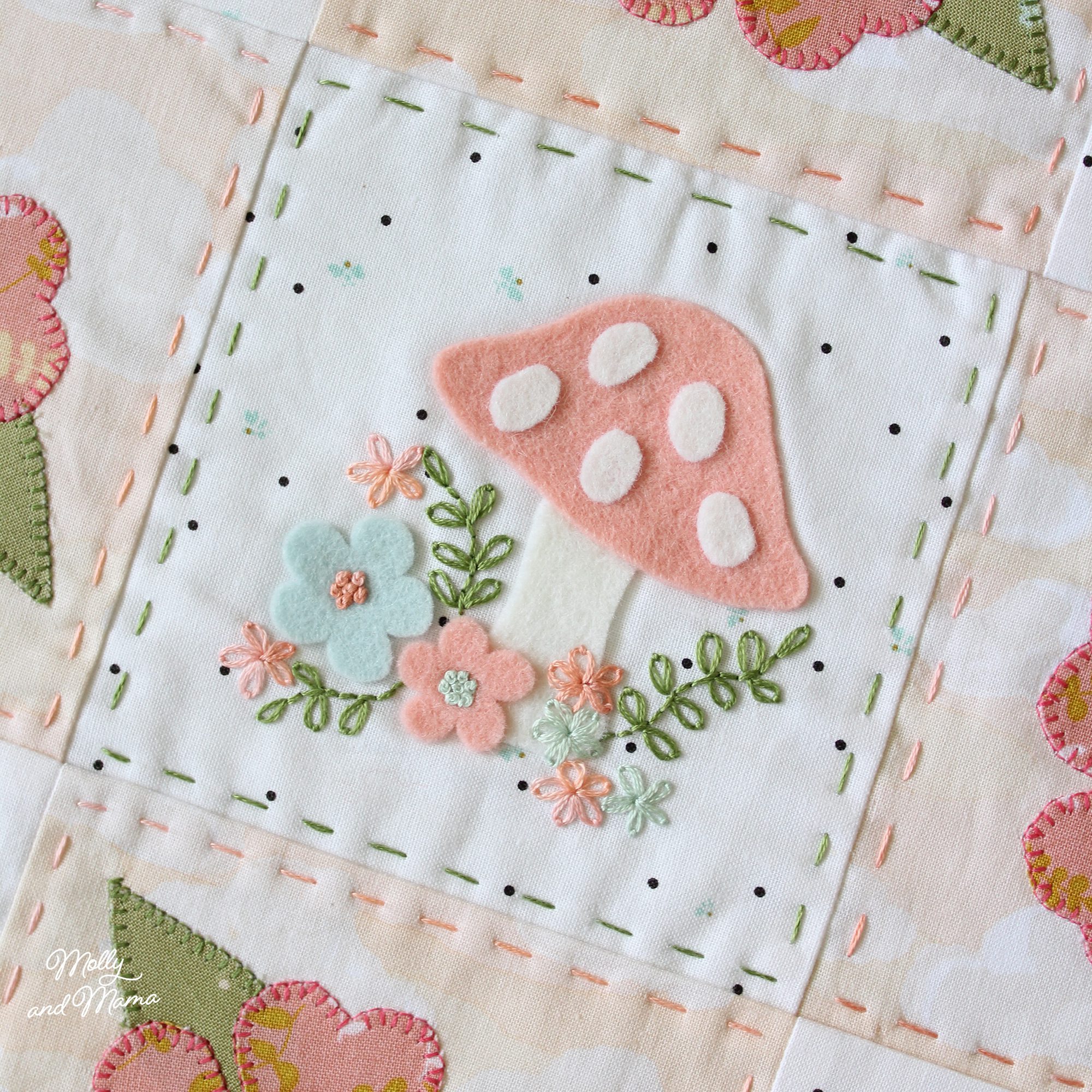 The outside corner blocks of the sampler are made with cute little hexagon flowers. These flowers are the perfect introduction to English paper piecing and they're one of my favourite sewing techniques. I have also added a more in depth description of the EPP method I use in my tutorials.
In making these hexagon flowers I was sure to fussy cut the fabric so that I could highlight different parts of the floral motifs. Those little wild flowers are so sweet!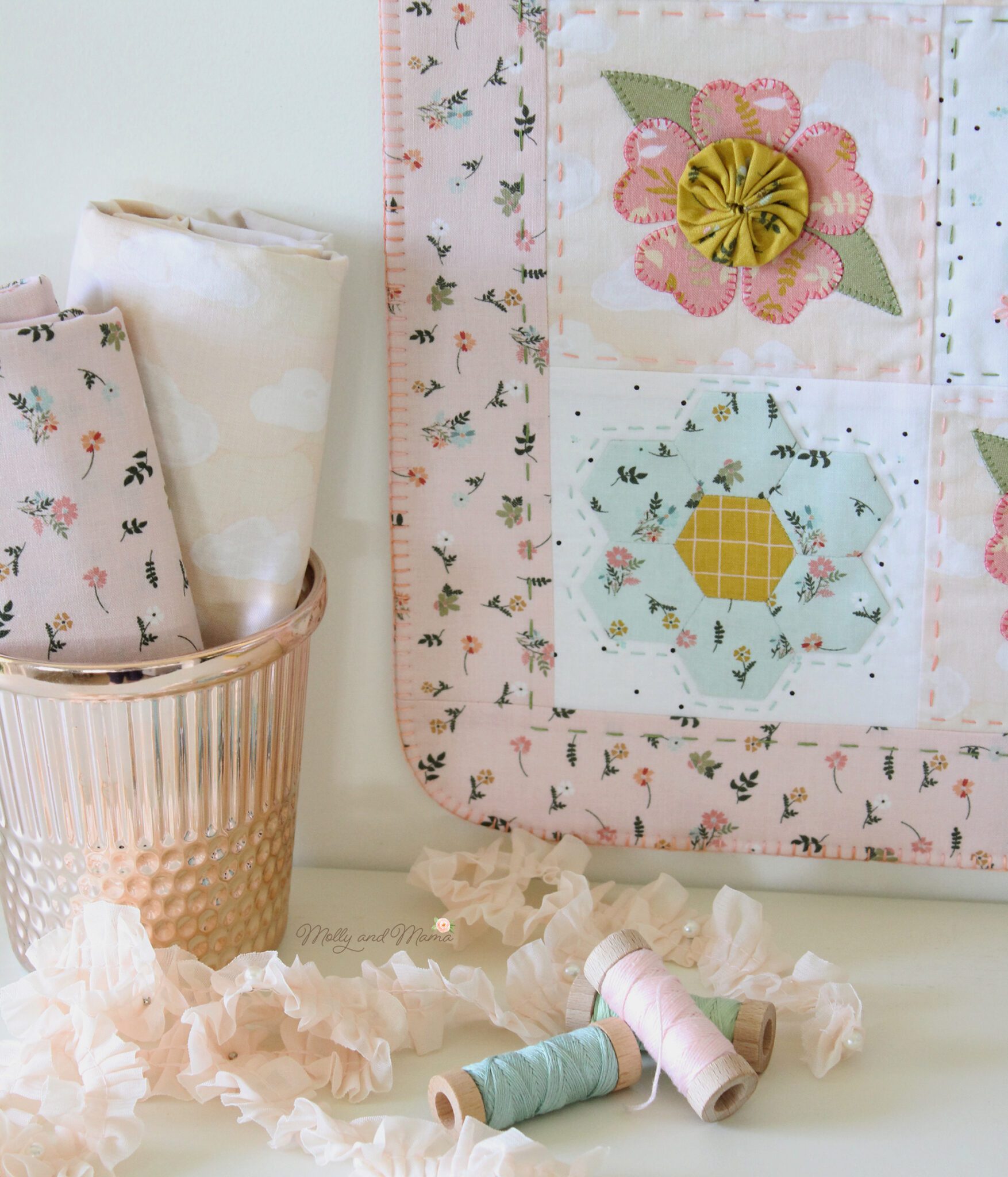 The remaining flower blocks use two different techniques. I used raw edge appliqué for stitching down the flower petals and leaves. I then made the centre pom poms in the flowers (which are called Yoyos or Suffolk puffs) and sewed them in place.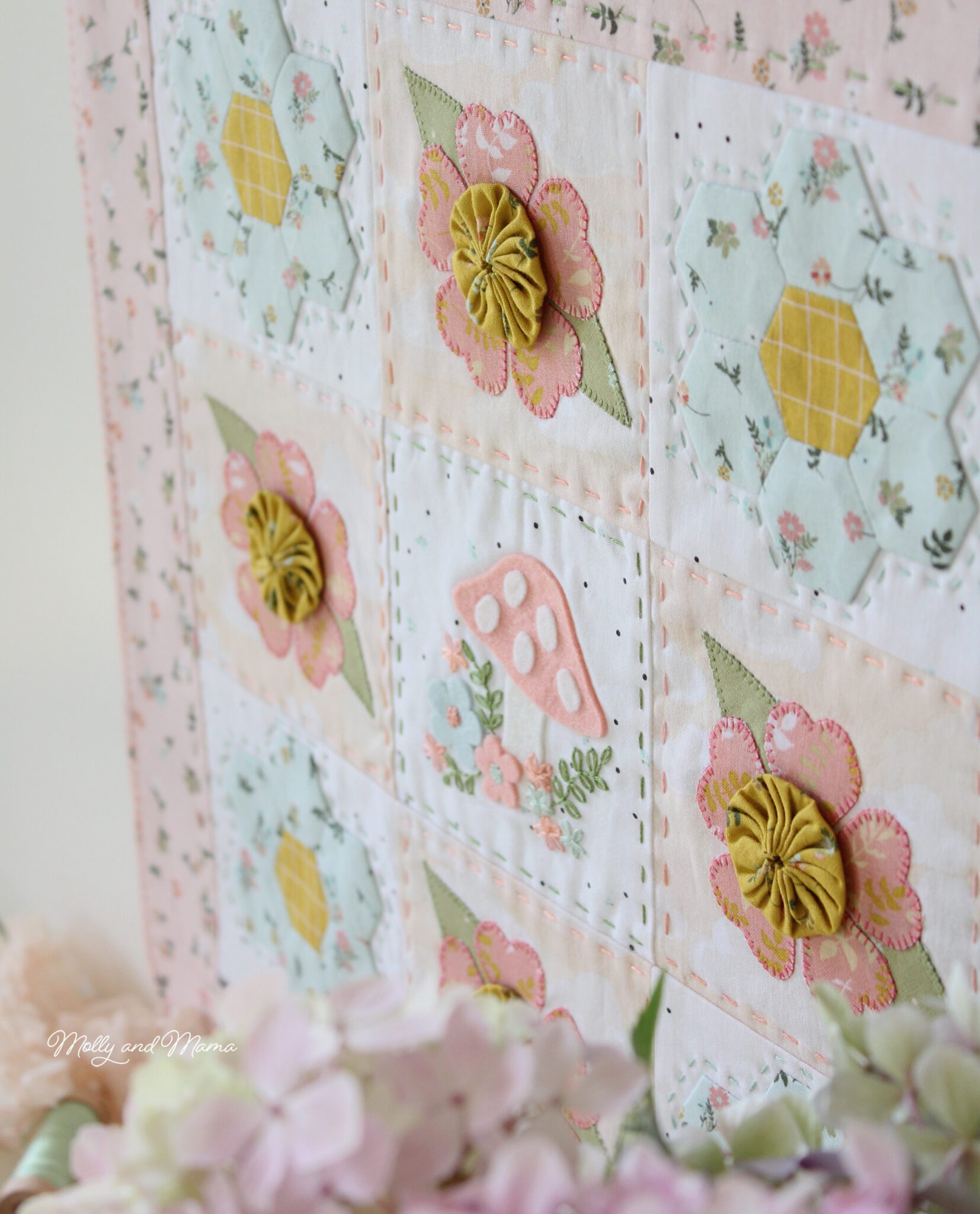 To finish the project, I added some hand quilted details and I blanket stitched around the outside edge of the sampler. I love the little curved corners too. This is so easy to do, but creates such a soft and sweet look.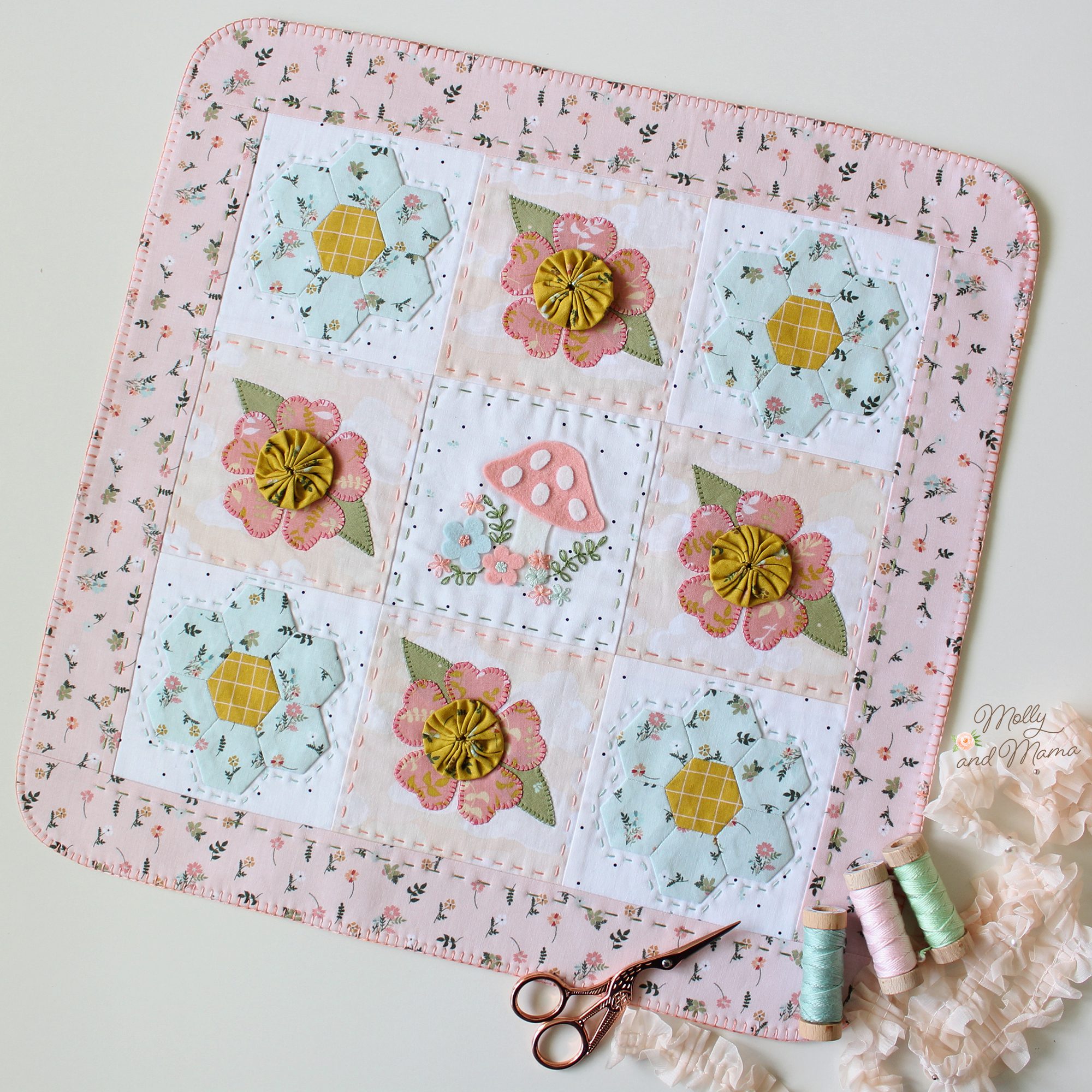 While you can read about all of the included techniques in the Tutorials, I love that this pattern combines all of this information in one handy printable booklet. I love that you can also apply all of the skills that you learn from this pattern to your other projects.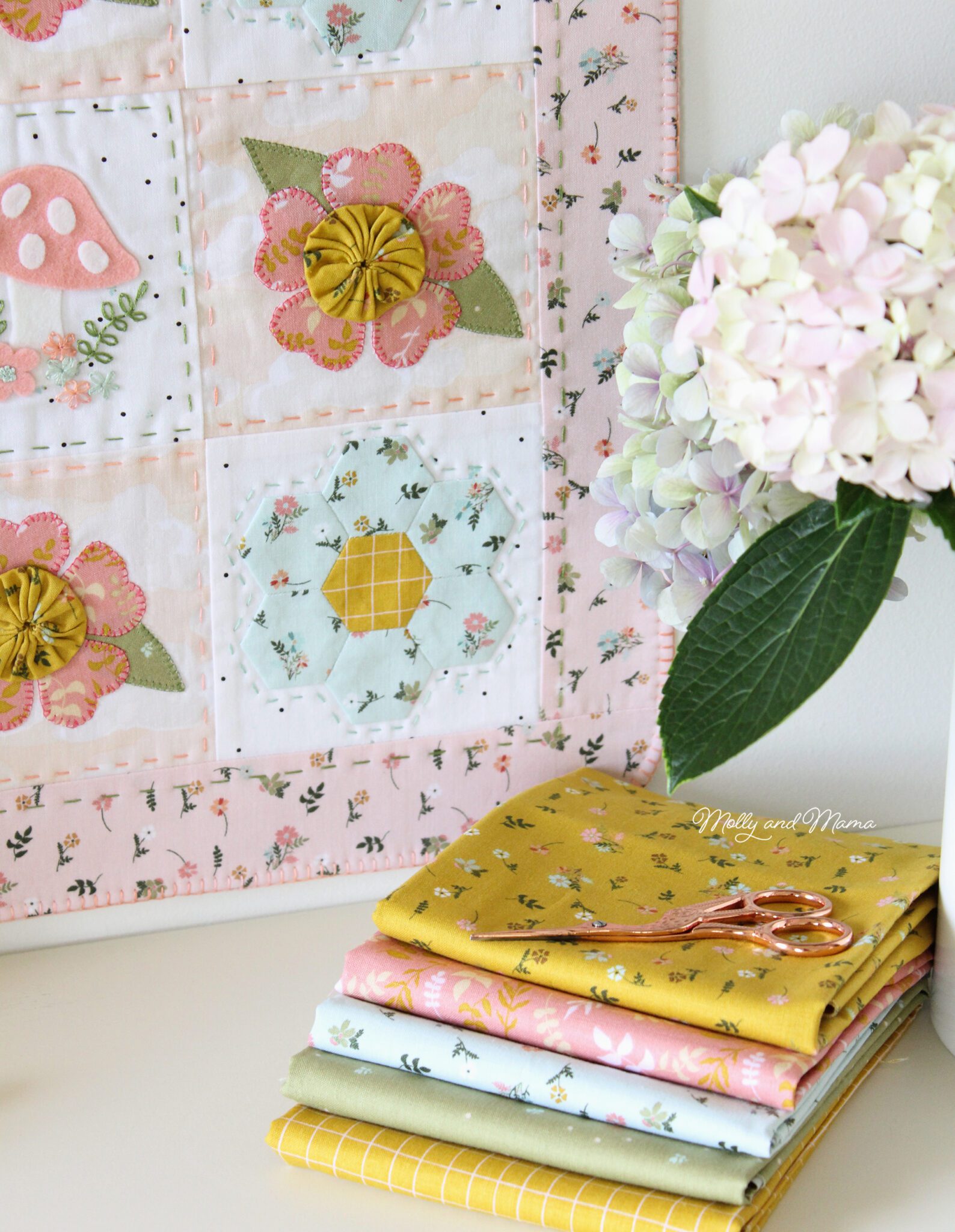 Here's the original Sweet Stitches Sampler which I also love. It looks so different in blues and reds, doesn't it? Read about it at this blog post.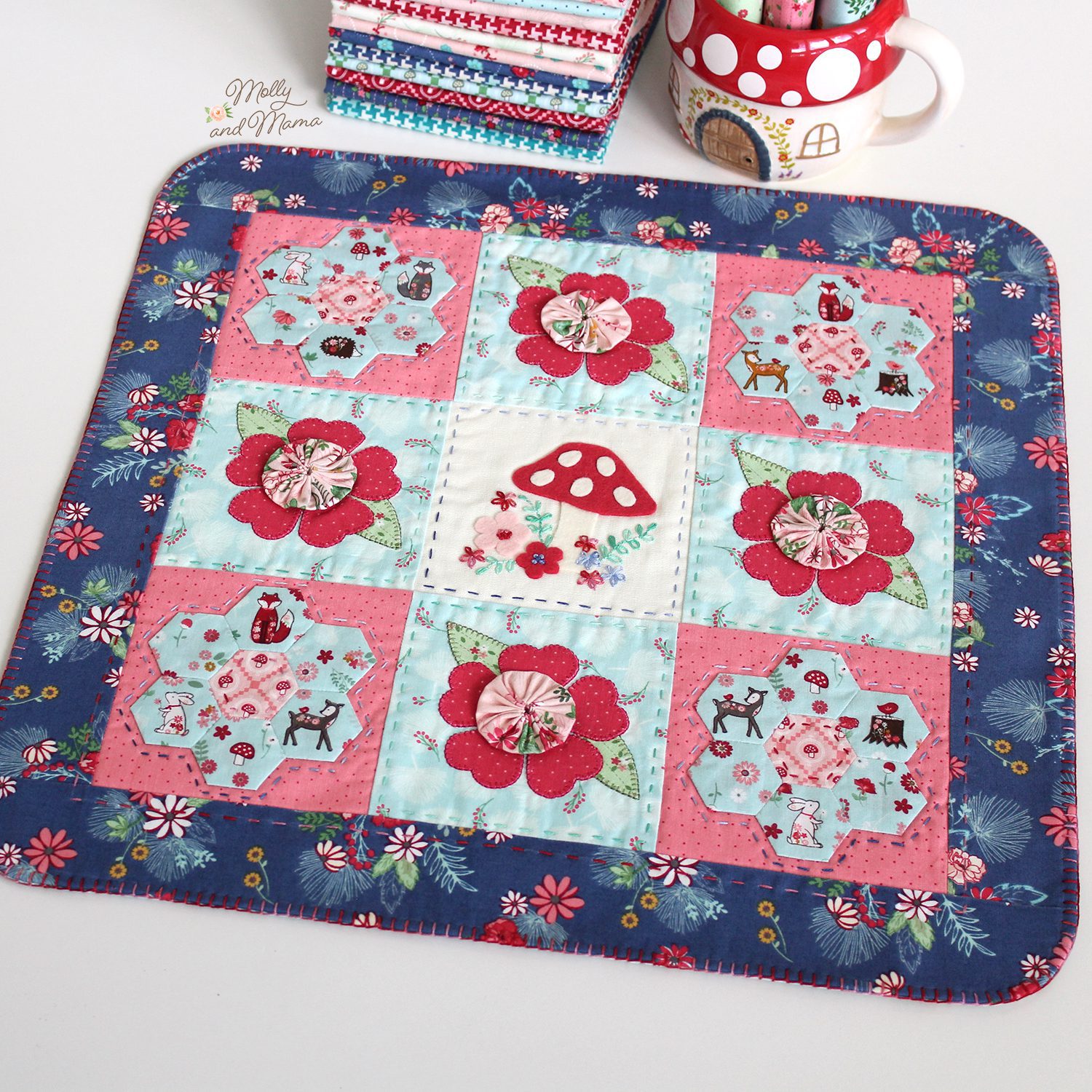 Head to the store to grab this pattern and see the other projects I have available. Then be sure to visit your local quilting shop for fabric, notions and supplies.
Happy stitching, Lauren x