The Sweet Stitches Sampler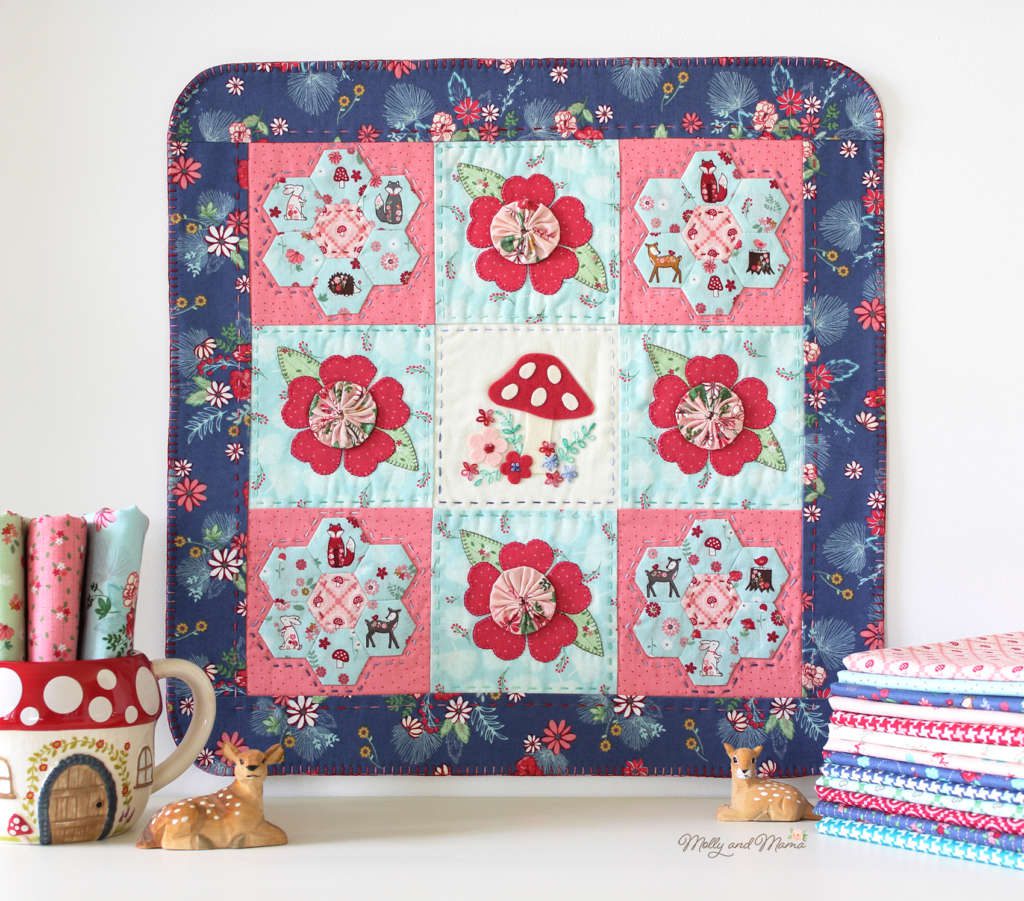 Welcome to 2022! It's been a very busy start to the new year for me. As a fabric blogger for Riley Blake Designs, I've recently received three different bundles of beautiful fabric. It's so exciting when a parcel arrives on your doorstep and you open everything up. I'm thrilled to share the first bundle with you, and my first make for the new year!
This stunning collection by Beverly McCullough from Flamingo Toes is called Enchanted Meadow. I love the colour palette, and the variation in pattern, print and scale. I was especially drawn to the tiny little woodland inspired motifs shown in the Forest Friends print below. Look at those tiny toadstools, bunnies, hedgehogs, owls and deer!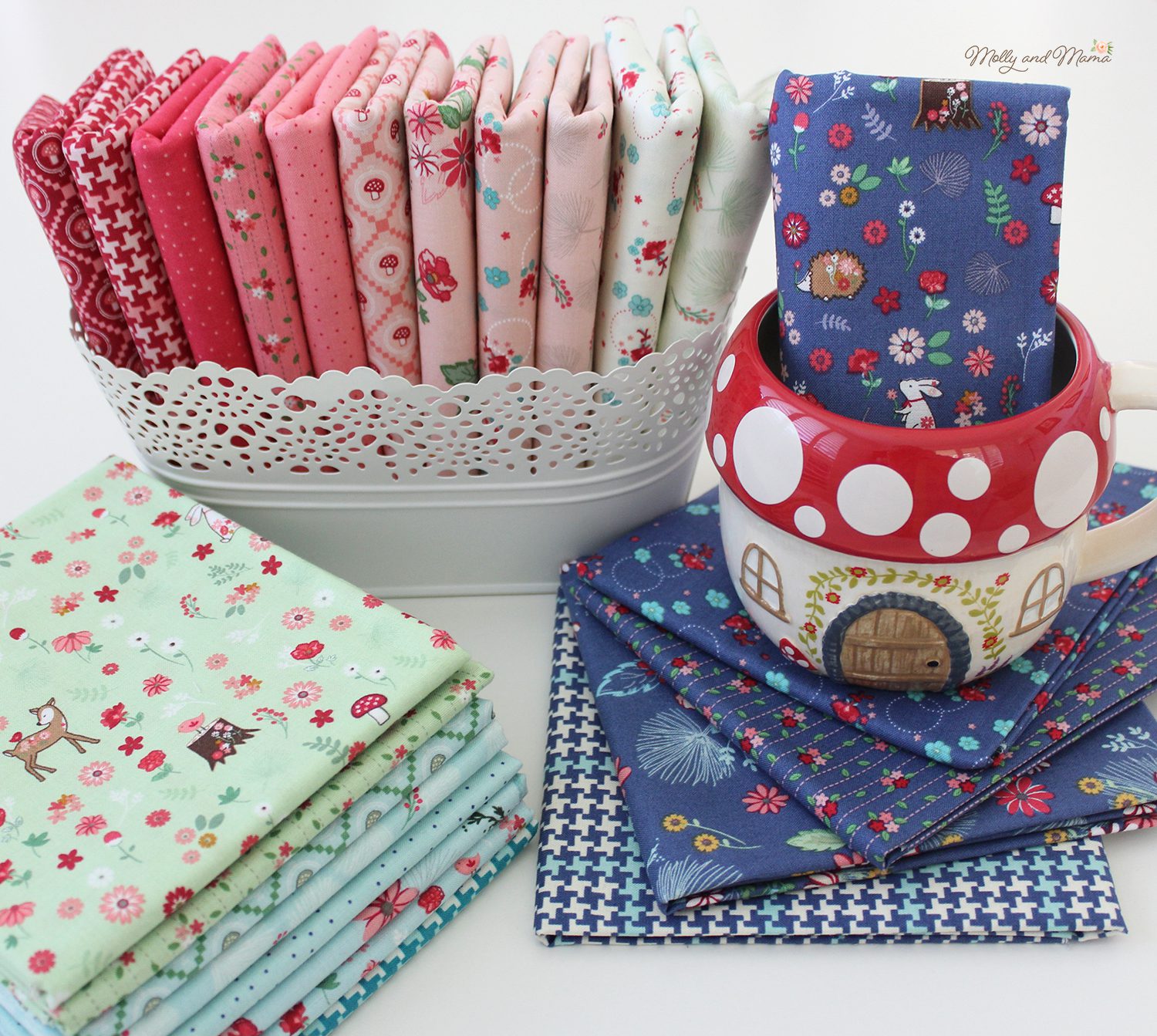 I really wanted to feature those adorable little animals and florals, so I designed a brand new project to include them, that also showcased my favourite techniques as well. I've called it the Sweet Stitches Sampler.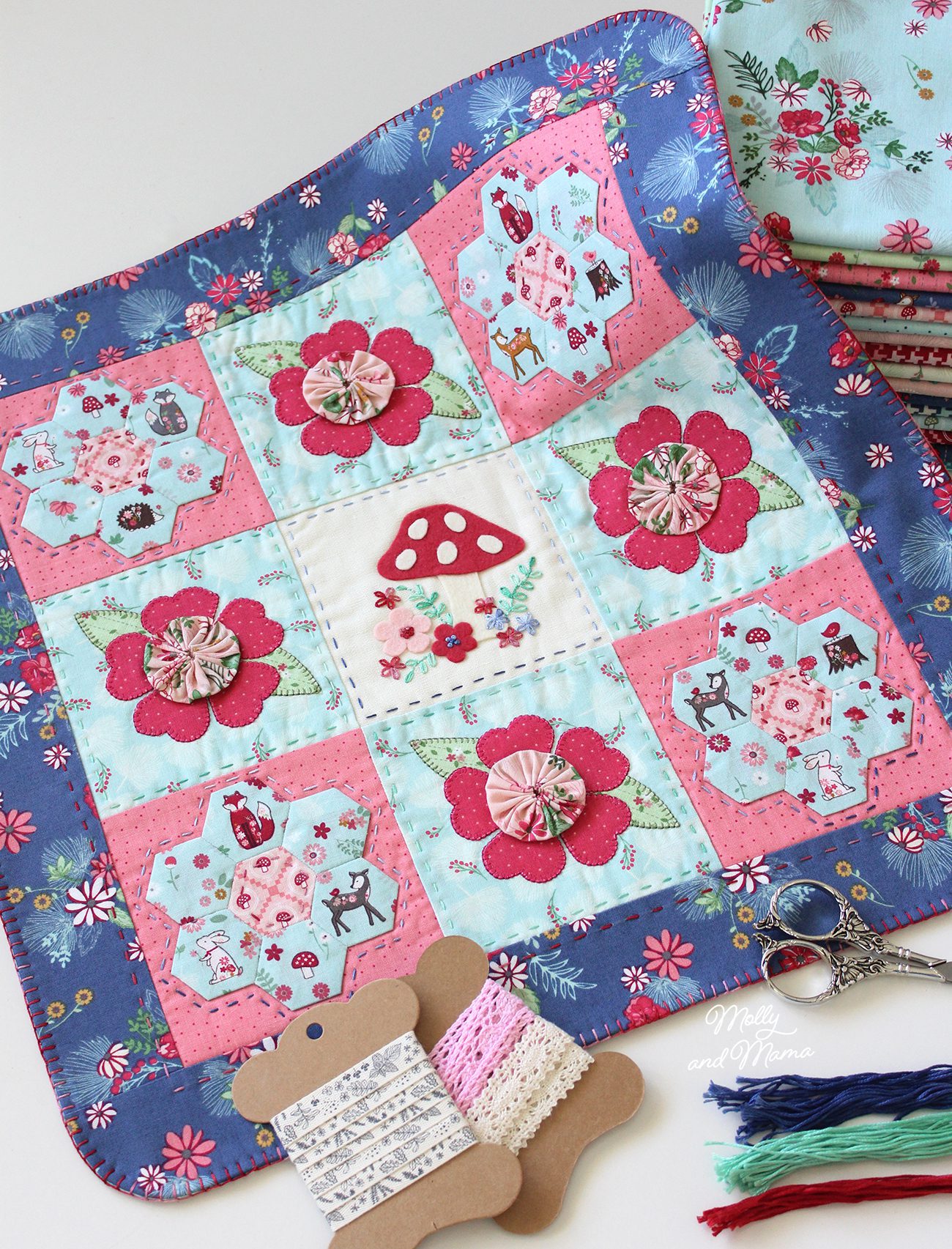 Part of the design process included gathering supplies to complement the collection. These hand dyed skeins of variegated embroidery floss from Cottage Garden Threads matched perfectly. So I knew I wanted to use them for the centre stitchery and hand quilting.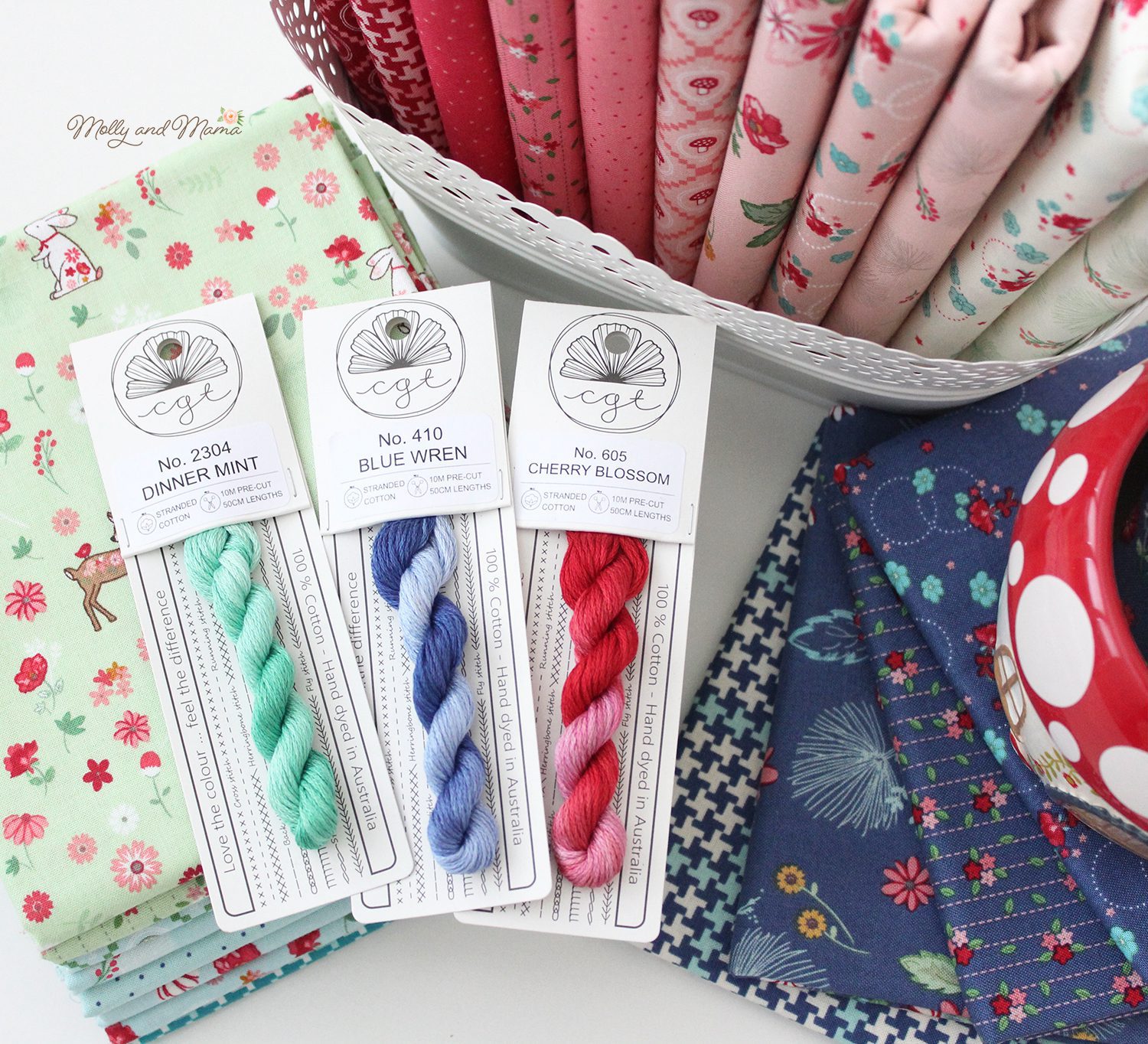 I also wanted the project to include techniques I love using in Molly and Mama patterns.
I started with the centre block that combines my love of felt sewing, appliqué and embroidery. You can read my tips for felt sewing here. And I have a whole series about embroidery that you can explore using the button below.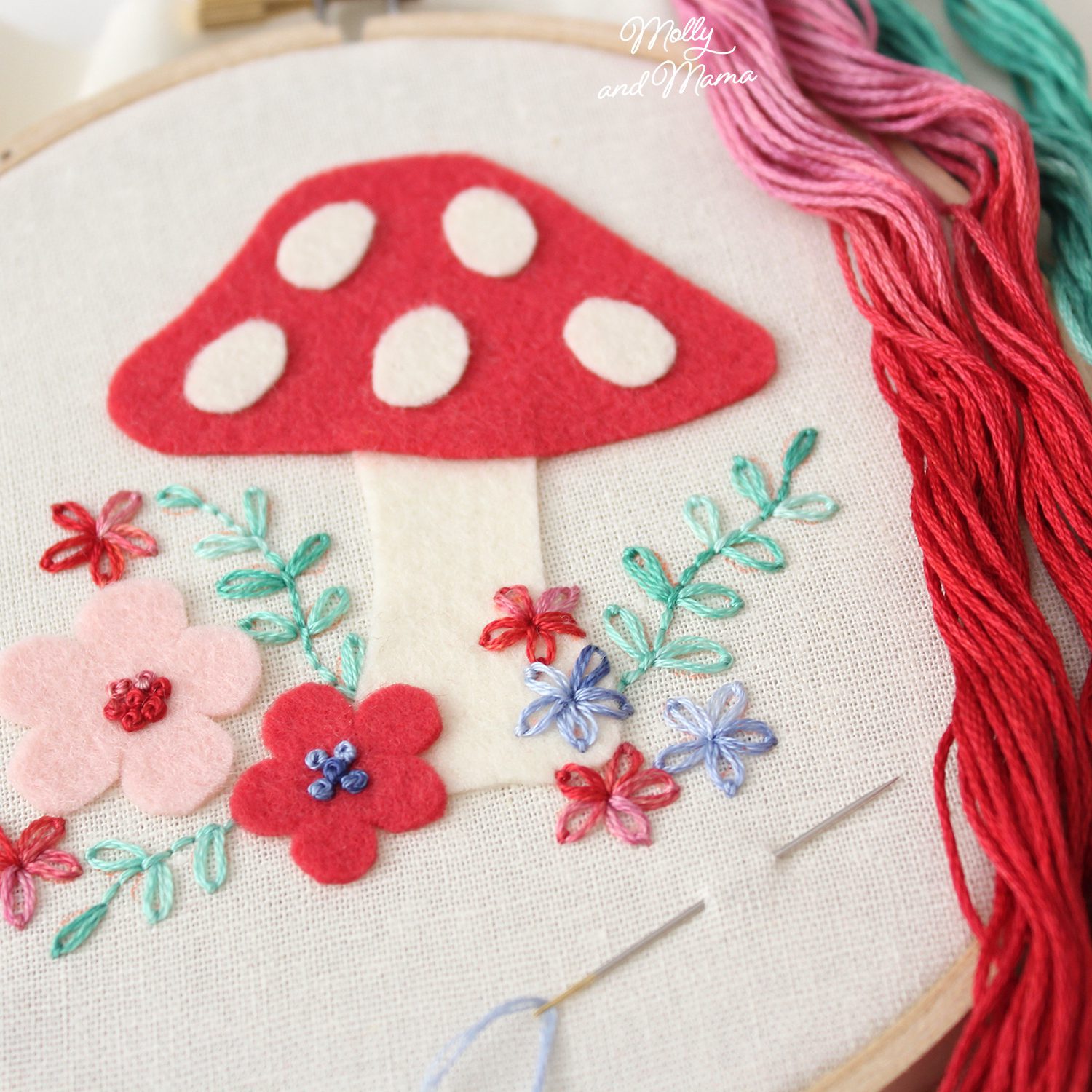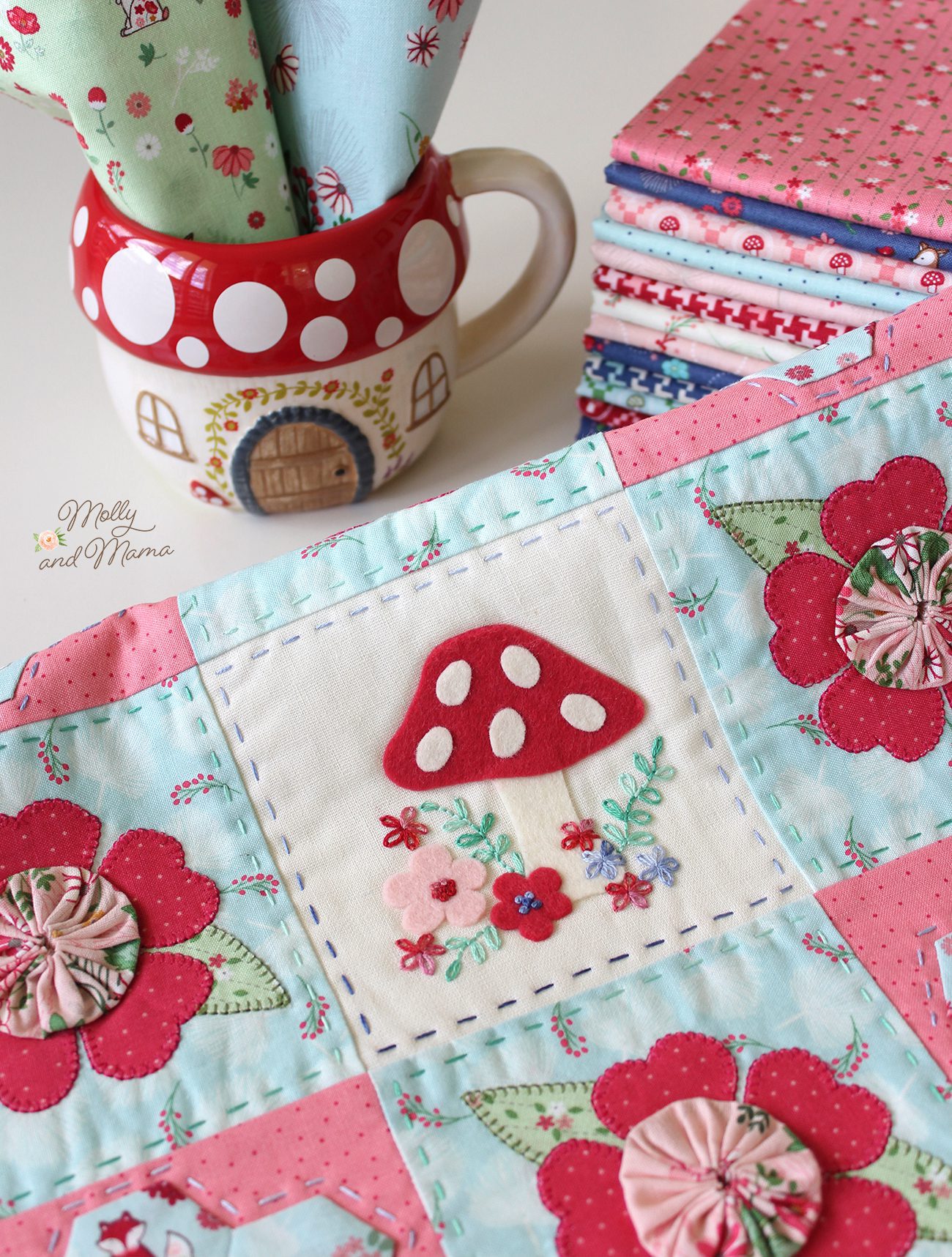 I really enjoyed hand stitching the fabric yoyos (or suffolk puffs) that make up the centres for the flower blocks. You can quickly make your own using my beginner's tutorial.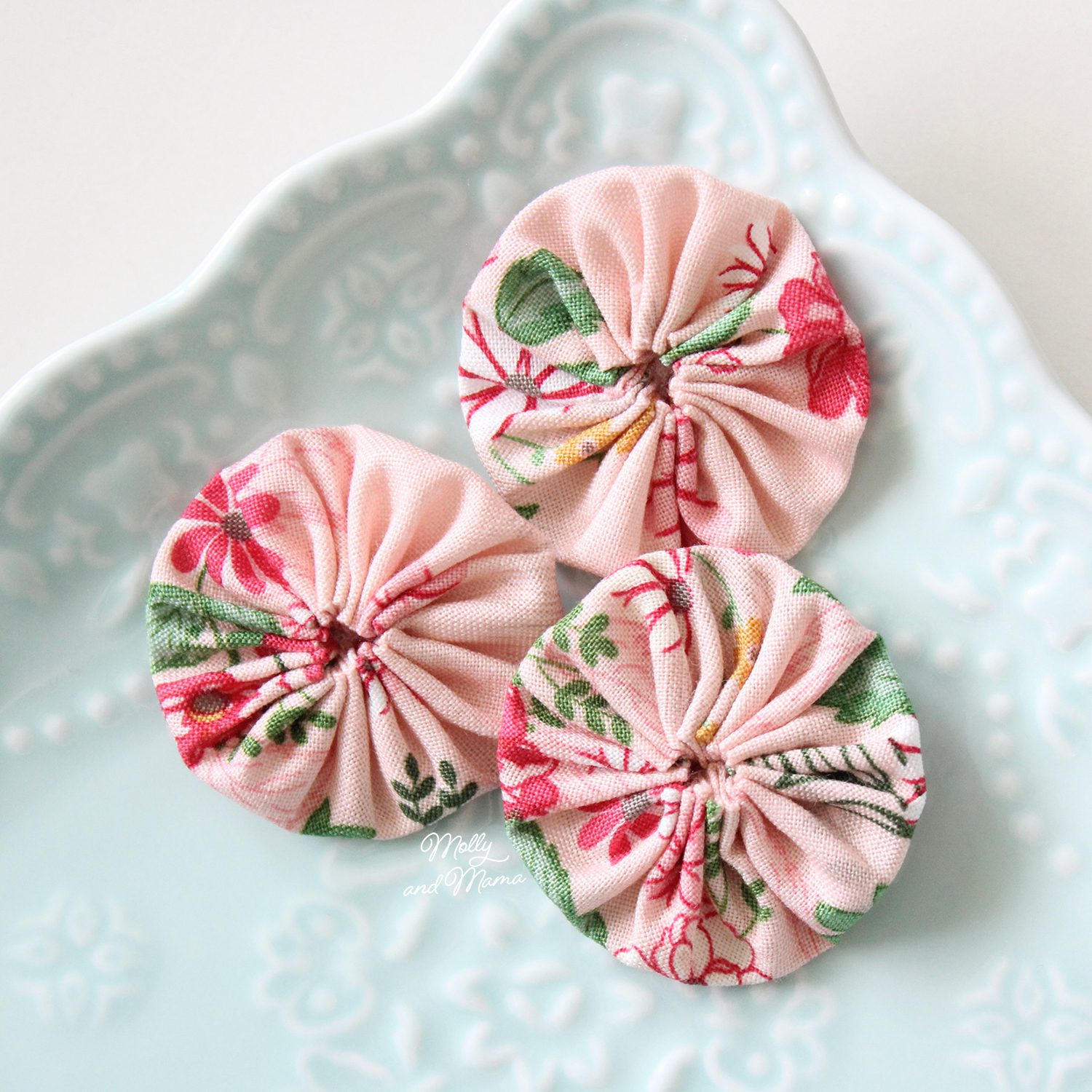 The flowers are attached using raw edge appliqué. If you haven't tried that technique before, my beginner's guide is the ideal place to get started.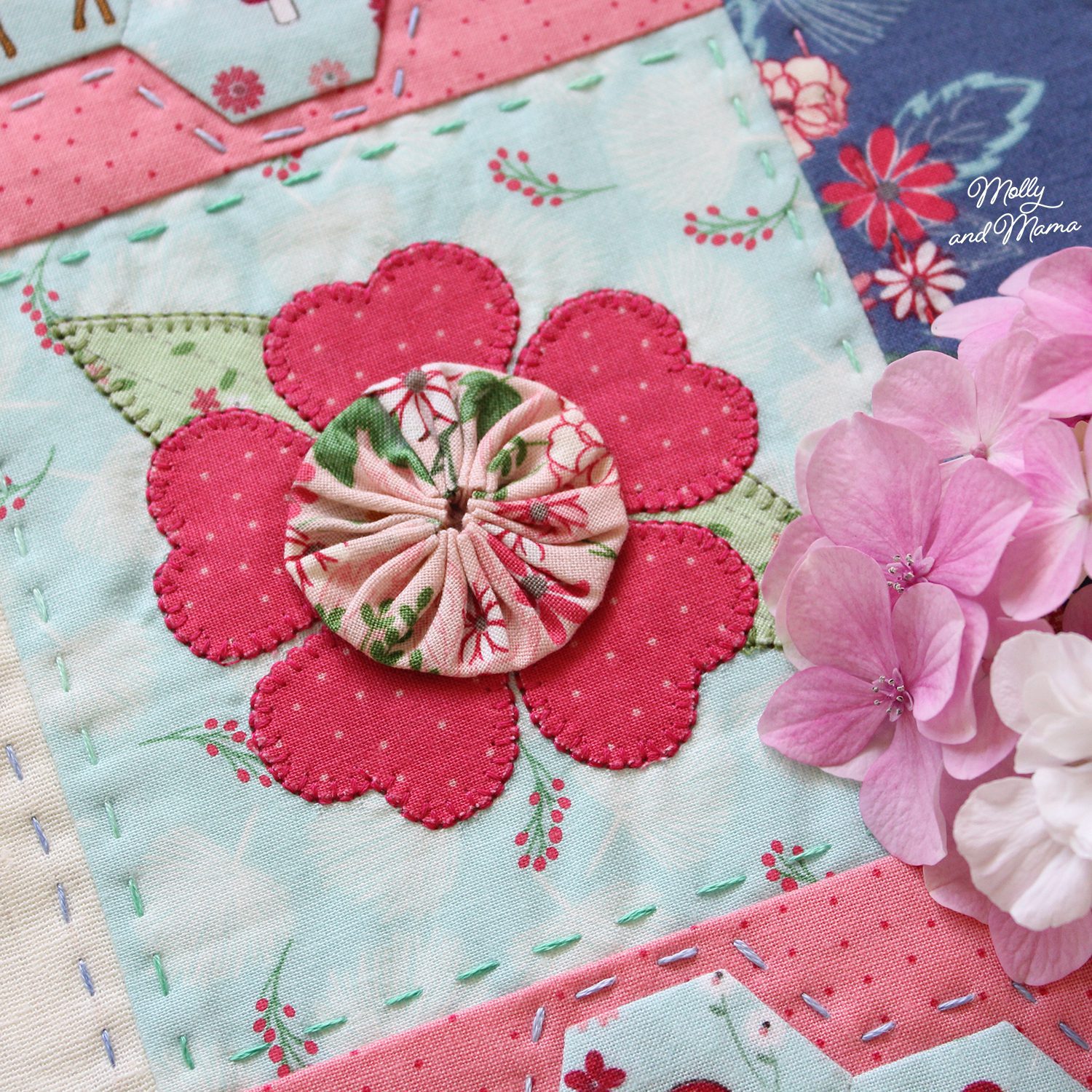 The corner blocks in the sampler are created with English paper pieced hexagon flowers. Again, you can read all about how I sew EPP in my introductory tutorial.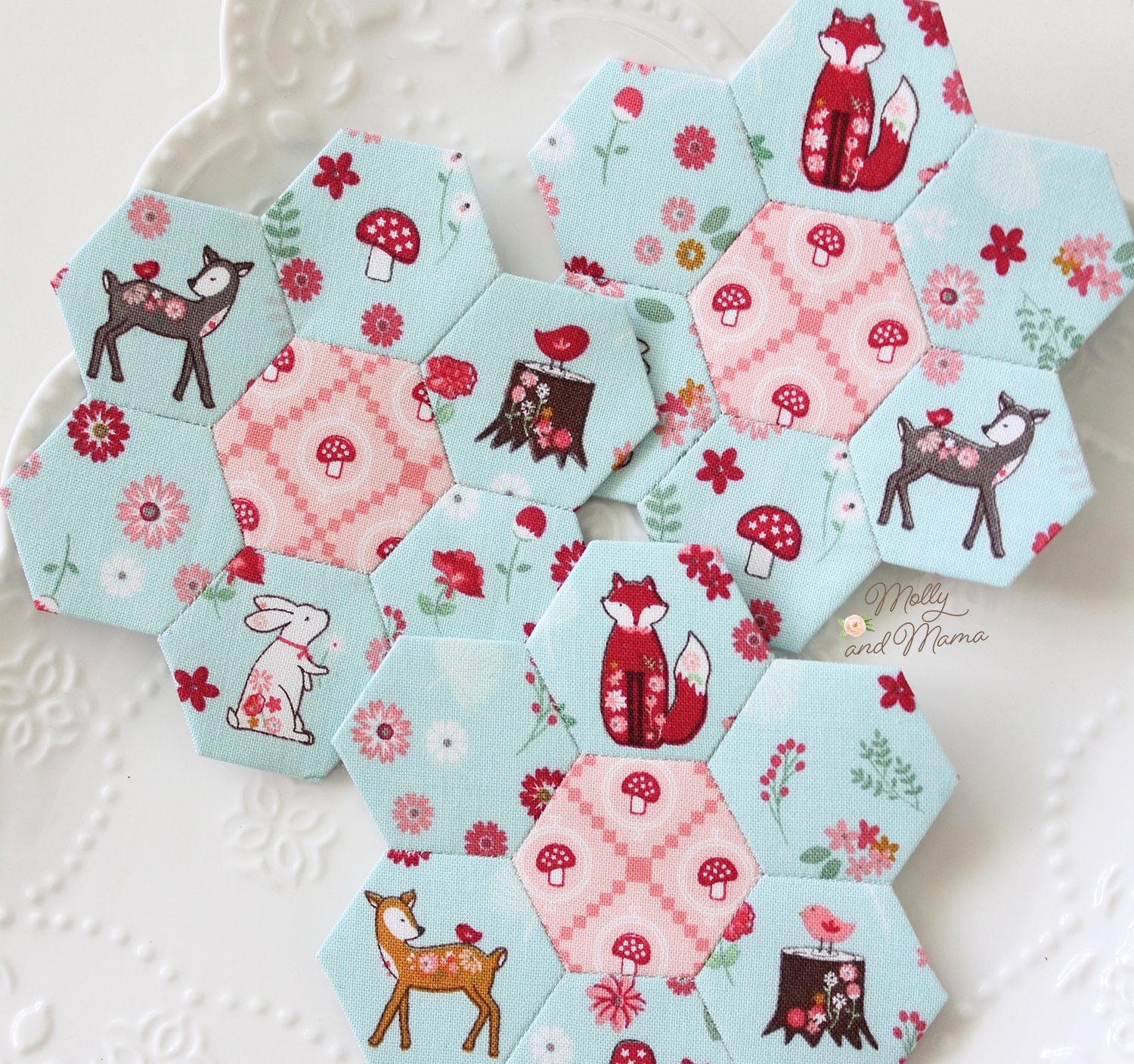 I love this project because it gives beginners the opportunity to try a whole range of different skills before committing to a larger project, like an entire quilt. And it doesn't have quilt binding on the edge. We're exploring blanket stitch with this project instead.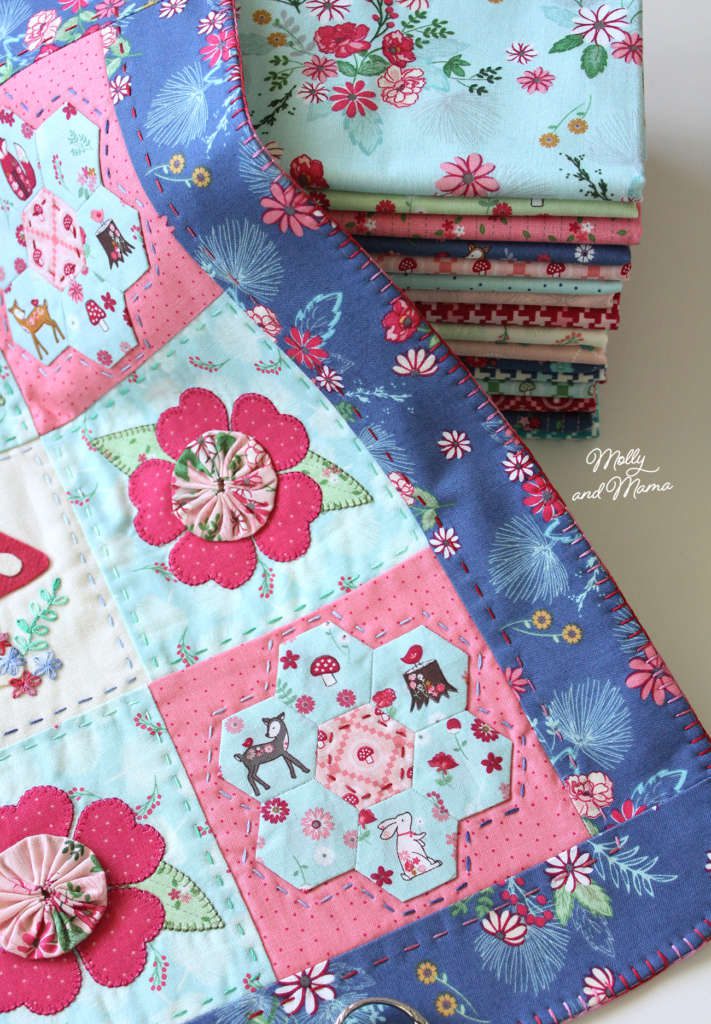 The Sweet Stitches Sampler will be one of the first projects offered as part of the Molly and Mama 'Pretty Stitches Club' in 2022. Designed for makers of all skill levels, the club brings a beautiful new 'small project' sewing pattern to your inbox each month. If this sounds like something you'd be interested in, visit this post to find out more.
Or sign up to the newsletter to find out when this pattern is added to the store later this year.
And if you're interested in this gorgeous fabric collection, ask for Enchanted Meadow from Riley Blake Designs at your favourite fabric retailer.
Happy stitching, Lauren.