Stitch It Forward – Pretty Stitches Club Scholarships Now Available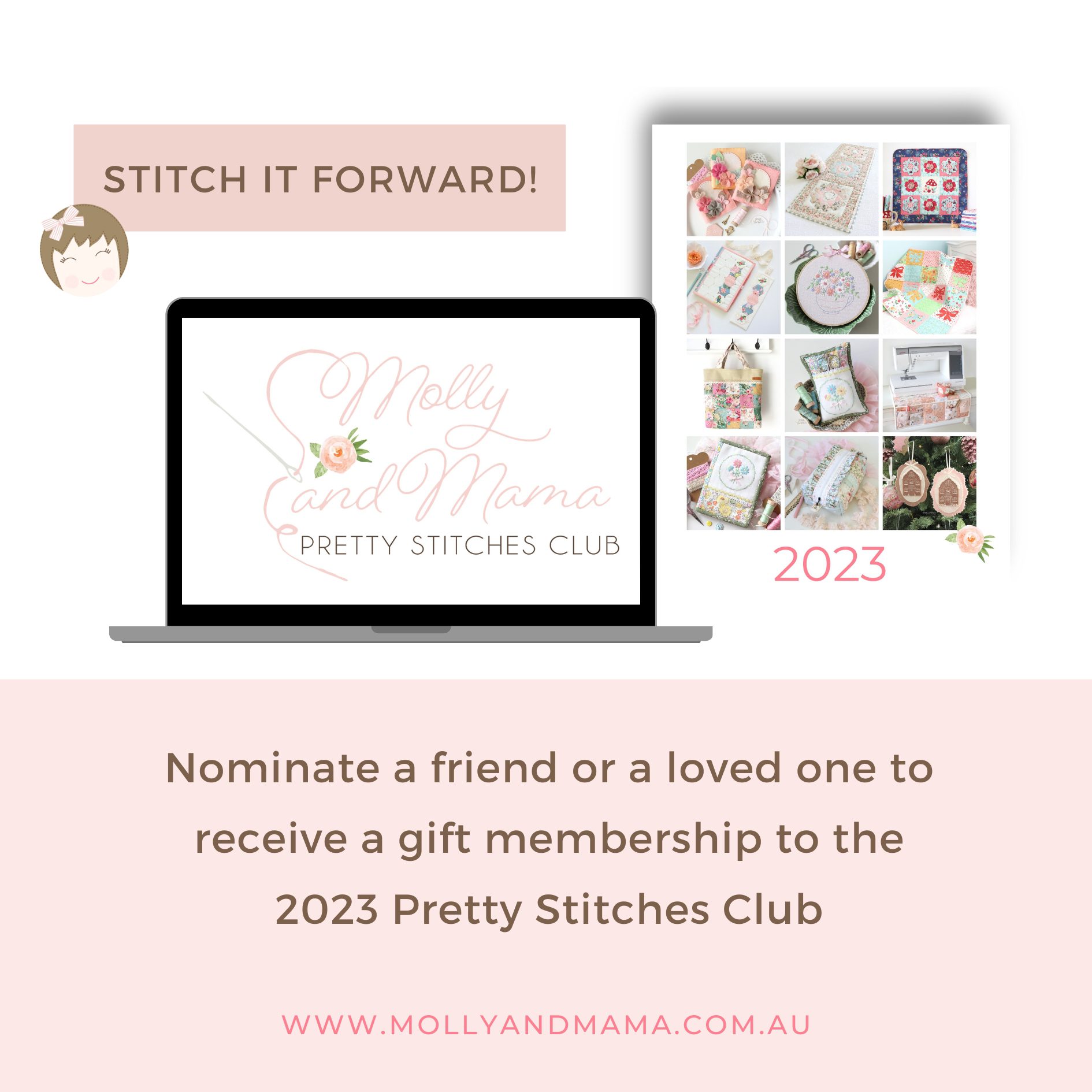 20th February, 2023 UPDATE: The nominations process has now ended and the recipients of the Pretty Stitches Club gift memberships have been selected. I would like to thank everyone who nominated a friend or a loved one for this opportunity. It was so heartwarming to know how much love and care there is in our community. Four recipients were selected and they will receive an email with more information. Warmest congratulations to Irene S, Barbara A, Lori J and Tanya M!
—————————————————–
Do you know someone who would really enjoy sewing with us this year? I am gifting a Pretty Stitches Club Membership to three special people who would love to join us for some sewing time each month.
Welcome to "Stitch It Forward"; a scholarship style program for people who haven't been able to join our 2023 Pretty Stitches Club because circumstances just haven't made it possible. Times are tough and I wanted to do something special to help those that need it most. Here's your chance to nominate a deserving friend.
What Is The Pretty Stitches Club?
Our 'small project' sewing club delivers monthly downloadable patterns to members, via our special learning platform and community. We explore 'quilty style' projects made with embroidery, English paper piecing, patchwork and felt sewing. Suitable for beginners, the projects are pretty, practical and lots of fun to make.
Here's a preview of all the lovely things we'll be sewing this year. If you'd like to know more, please visit HERE.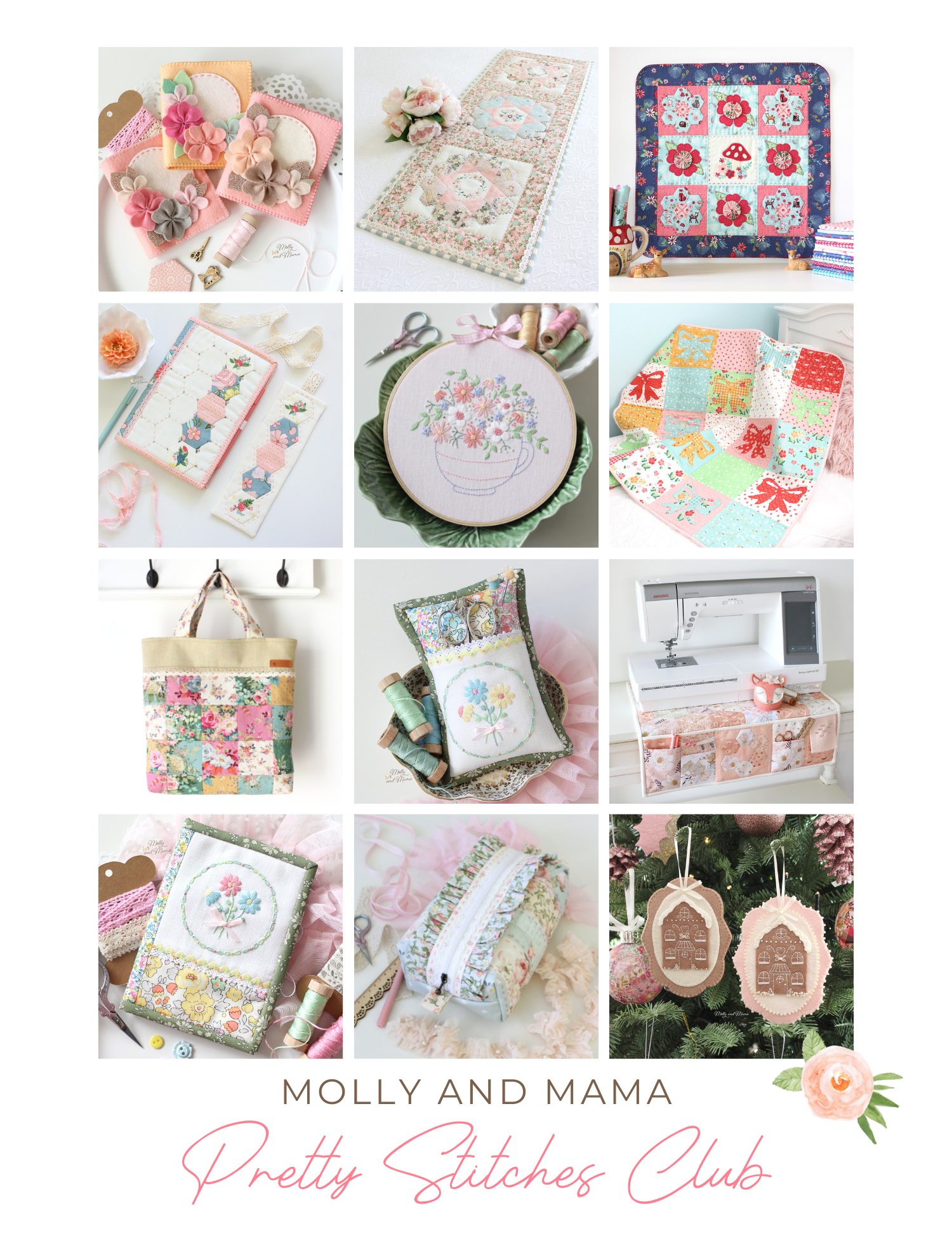 The scholarship includes entry to the club, access to the community and all of the downloadable patterns that are delivered in 2023. The club is open now, with the first digital pattern being delivered on the 15th February. Membership recipients will need internet access and the ability to read a PDF on their computer or device. The club is a digital membership only – nothing is mailed out or posted.
How Does The Scholarship Work?
Nominate a friend, loved one (or even yourself) for the opportunity to fill one of these scholarships by completing the short application. Let me know why you think this would be a special treat for you, your friend or loved one. That's all there is to it. There are no strings attached here, just an opportunity to help a deserving friend in genuine need of a little helping hand. I'm hoping the gifted memberships can bring a little bit of joy and happiness.
Feel free to share this opportunity with any of your sewing friends who might like to nominate someone too!
The Details
Terms and Conditions for the scholarship are included in the entry form. Please nominate only one friend. Entries are open until 12pm on the 20th February, 2023 (Australian Eastern Standard Time). The first name and last initial of our three selected recipients will be announced here after entries close, on an update to this post. They'll also be announced in the newsletter. You can SUBSCRIBE HERE so you don't miss the announcement.
I look forward to reading your nominations, Lauren xx