Looking Back On The Year 2022
2022 was a surprisingly productive year as it was the first time I released my Pretty Stitches Club. Over 250 people joined me to sew a sweet new project every month last year. It was really lovely to bring to life some of the designs and ideas that had been living in my sketchbook for the longest time. Here's a collage of all the projects we created!
Pretty Stitches Club Projects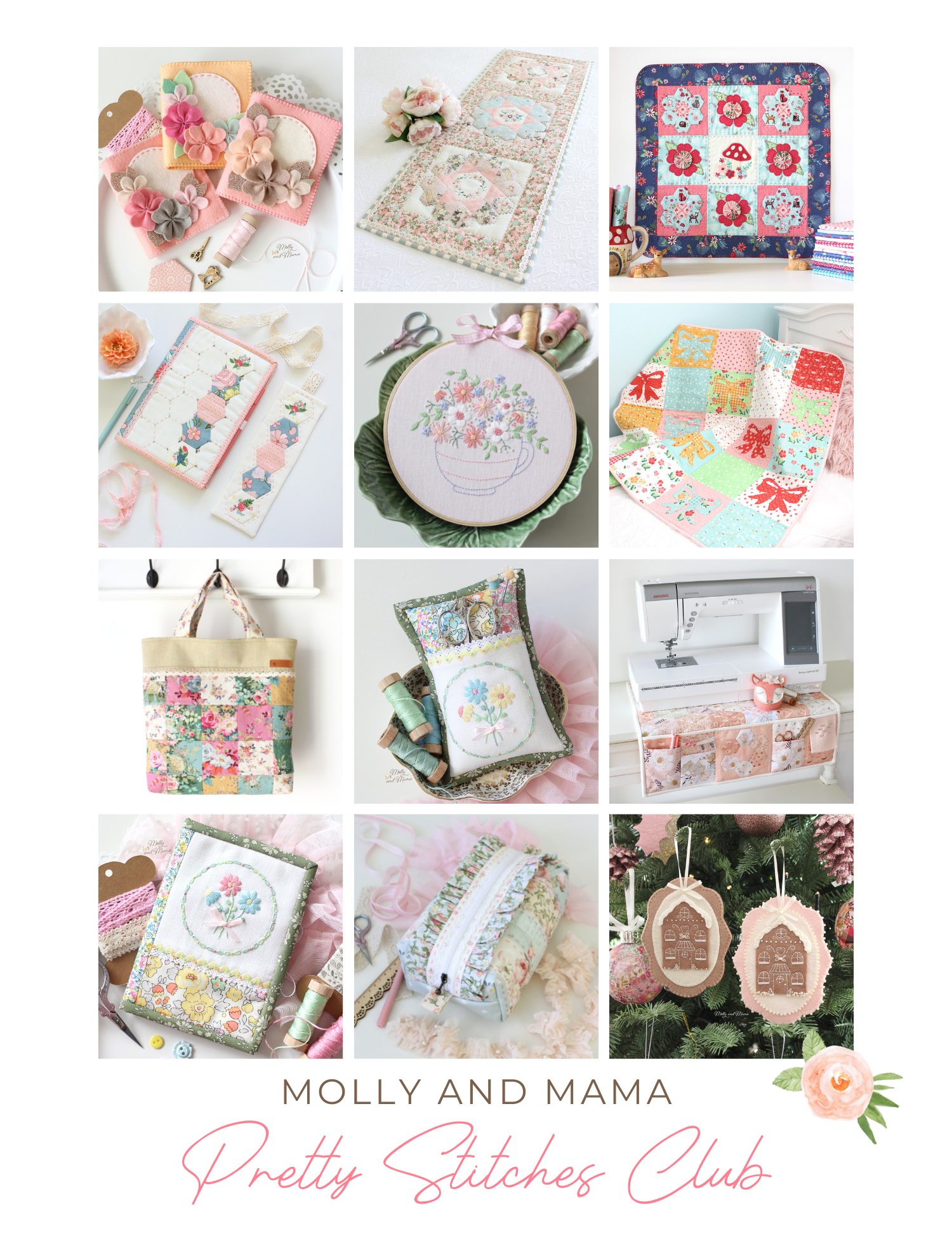 Some of the Pretty Stitches Club projects have already been released in the store, and there's quite a few being released in 2023. If you'd like to find out when they are available, please sign up for the newsletter where I'll share release dates, and special discount codes for subscribers only.
And if you're interested in joining the courses and clubs I'll have on offer in 2023, the newsletter list is also the best place to be to stay up to date.
New Patterns Now Available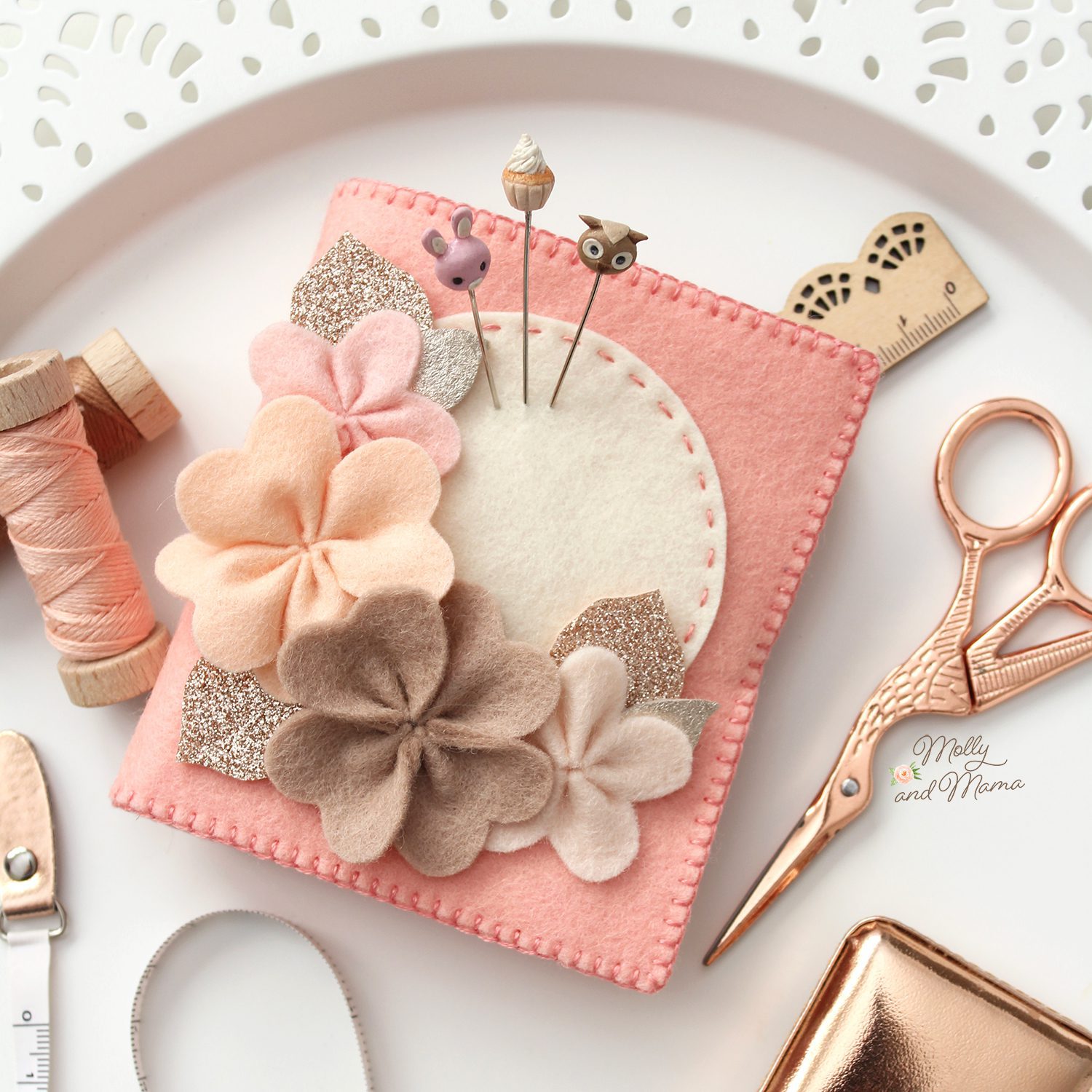 The Felt Flower Needle Book above was a free bonus pattern when you signed up for the club. But it has quickly become a very popular pattern in the store! Below are more club projects that are also now available in the store.
The best thing about my Molly and Mama patterns is that they are designed with beginners in mind. So the instructions are really detailed and they clearly walk you through each step of the construction process. You can transfer the skills you learn from each of my patterns to new projects too.
The pattern layout is clear and clutter free, and suited to A4 and US Letter printer paper, so you can conveniently and easily print your template pages at home.
Each of these projects was released for sale in 2022, and they represent all of my favourite things; embroidery, English paper piecing, simple patchwork, easy quilting, felt sewing and appliqué.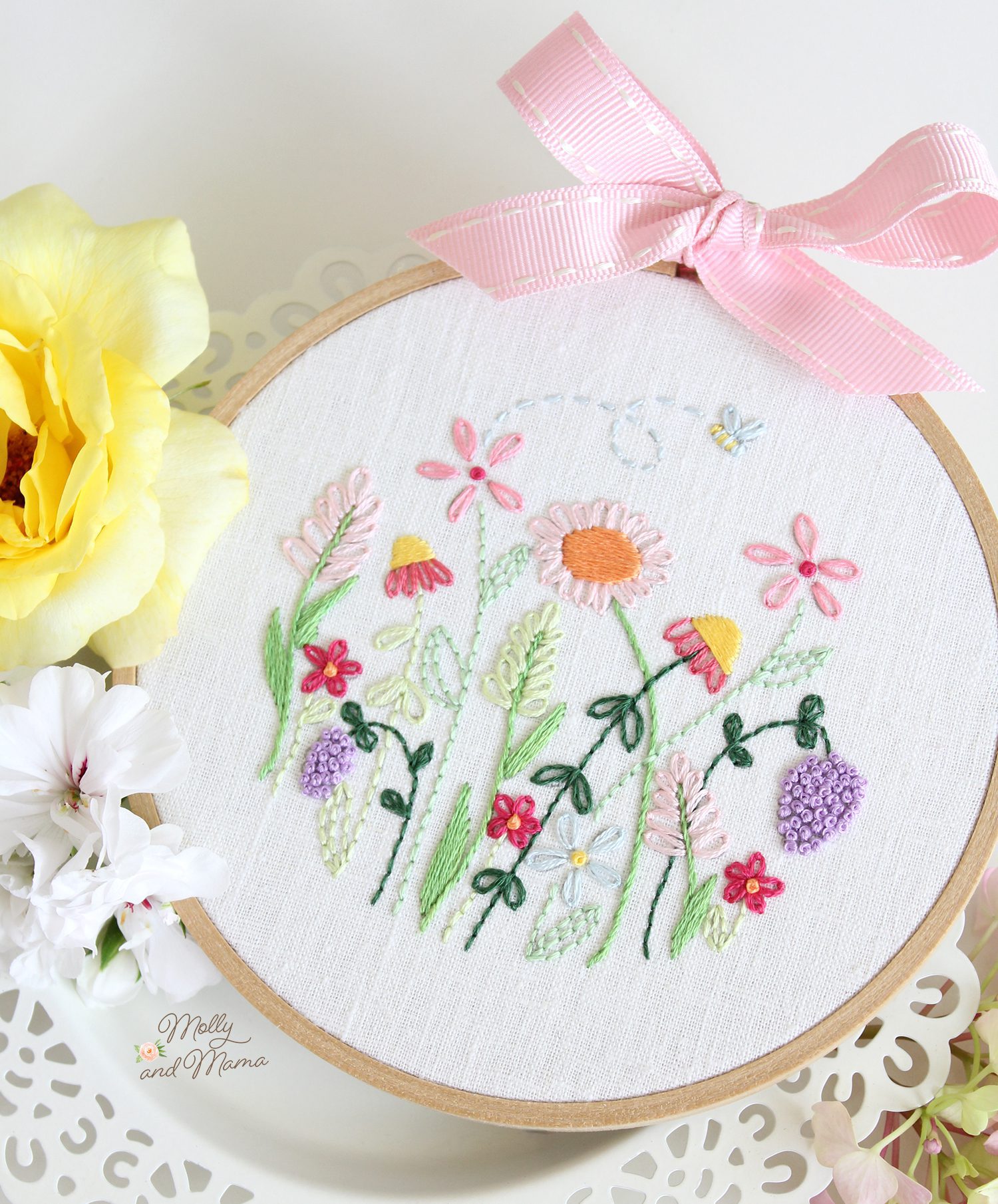 Free Projects and Tutorials
2022 saw lots of lovely free projects and tutorials being released. These designs give you a preview of my writing style and what you can come to expect from a Molly and Mama sewing pattern, so they're a great introduction. Click on the photos for links to the free instructions and to join the newsletter list and receive the free downloadable versions too.
This embroidered wreath design was from last year, but it was fun to stitch it up using new fresh colours from Itchy Stitchy Thread. If you'd like to create your own, you can use this link to get the free pattern.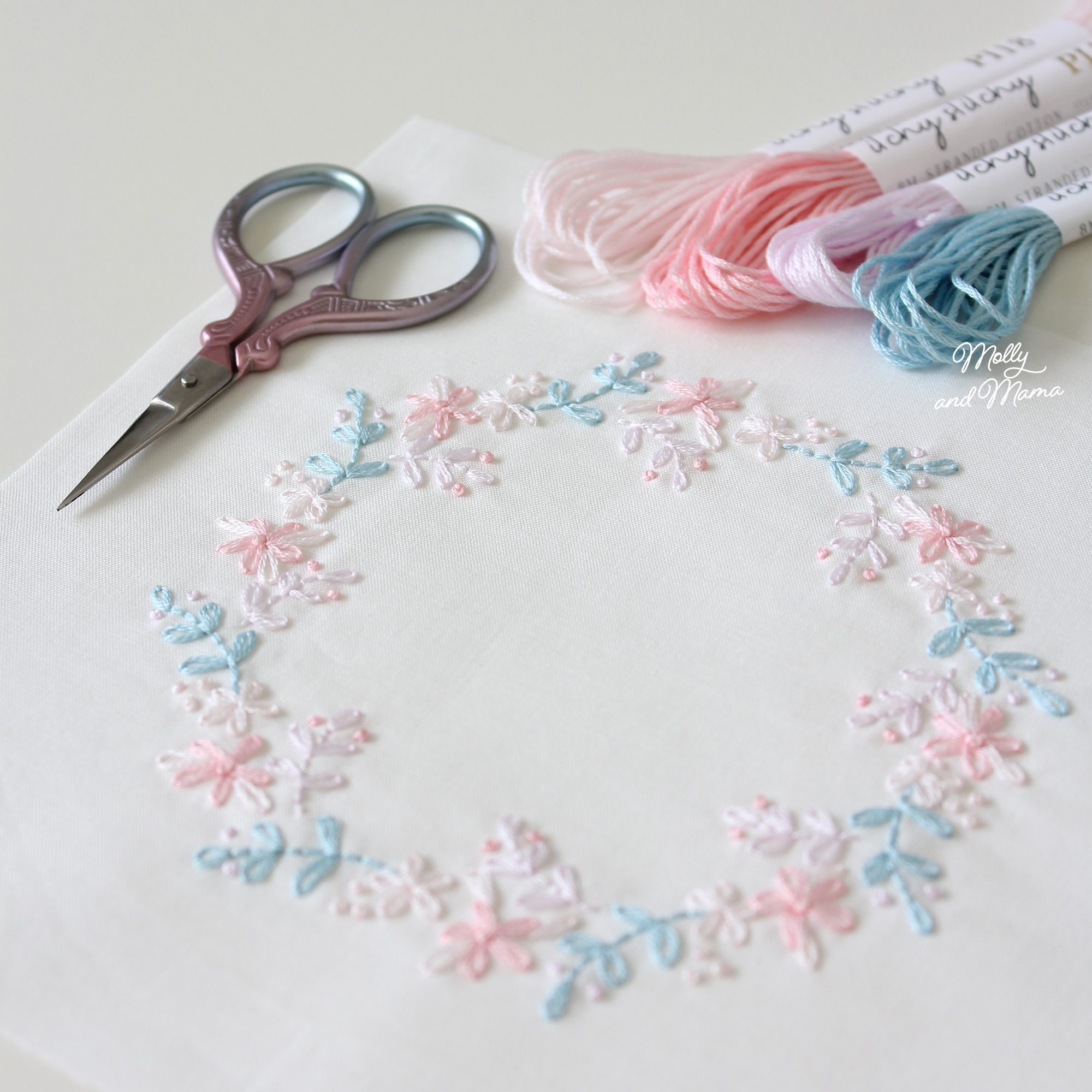 I use these felt flowers to adorn so many of the projects I make, so I created a free tutorial for them too. Visit this post to get the download and see more ways to create with these beauties.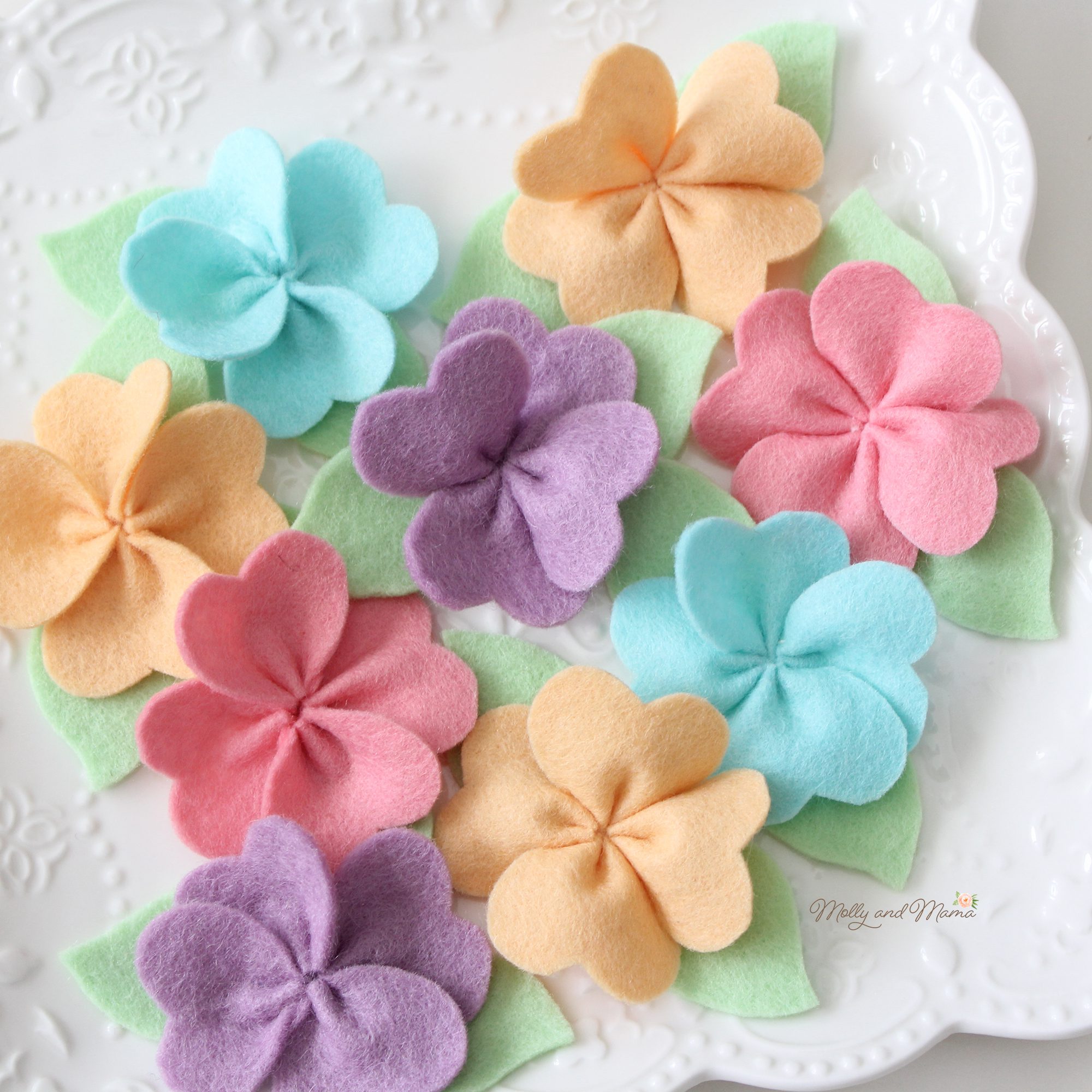 When I designed the Hexagon Reflections Notebook Cover I decided that it needed a matching bookmark. So I made this cutie to match. It's a free pattern download. You can learn more here.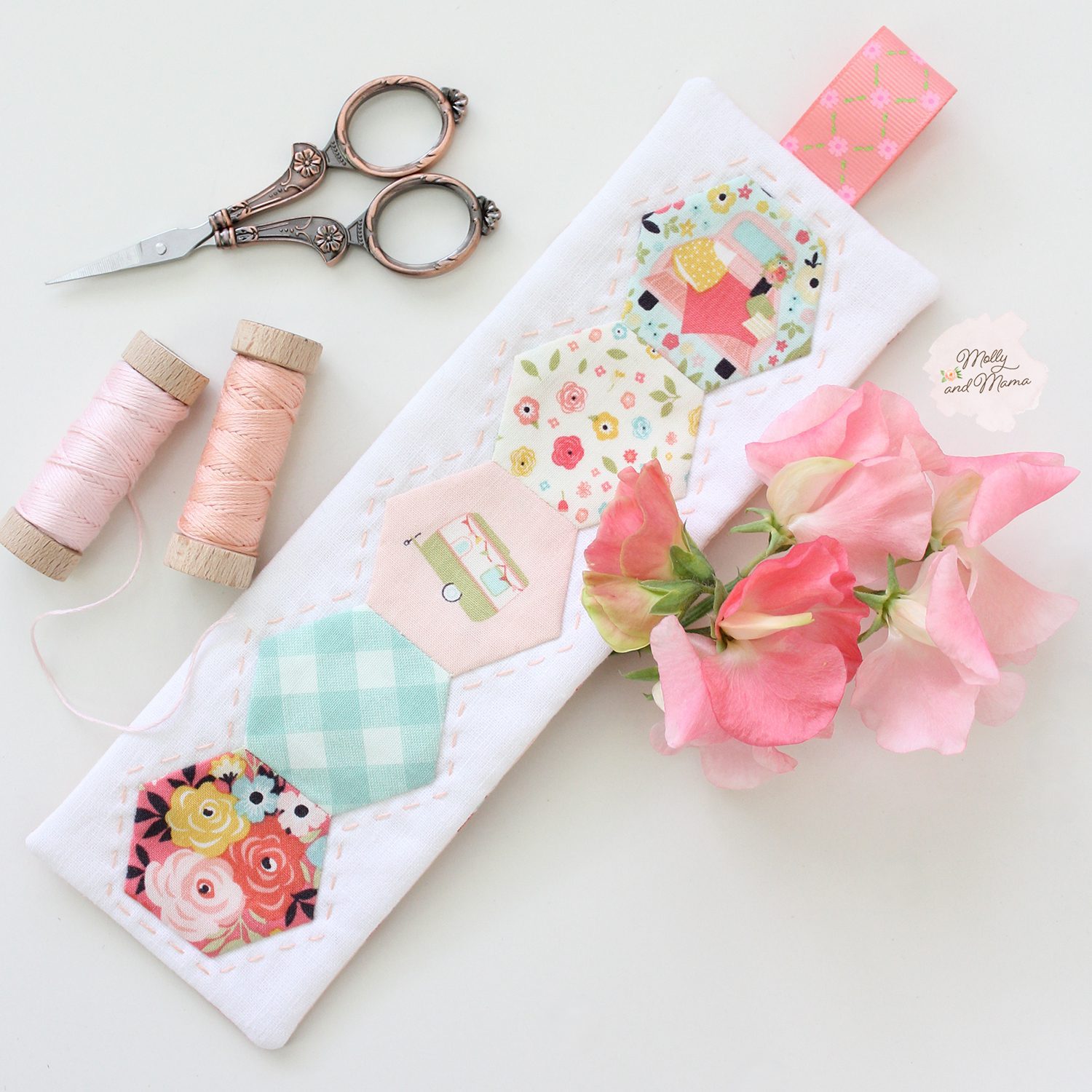 My simple instructions for creating scrappy fabric covered Christmas ornaments was super popular last year, so I decided to design a free download for the Easter egg version also. They're so easy to make!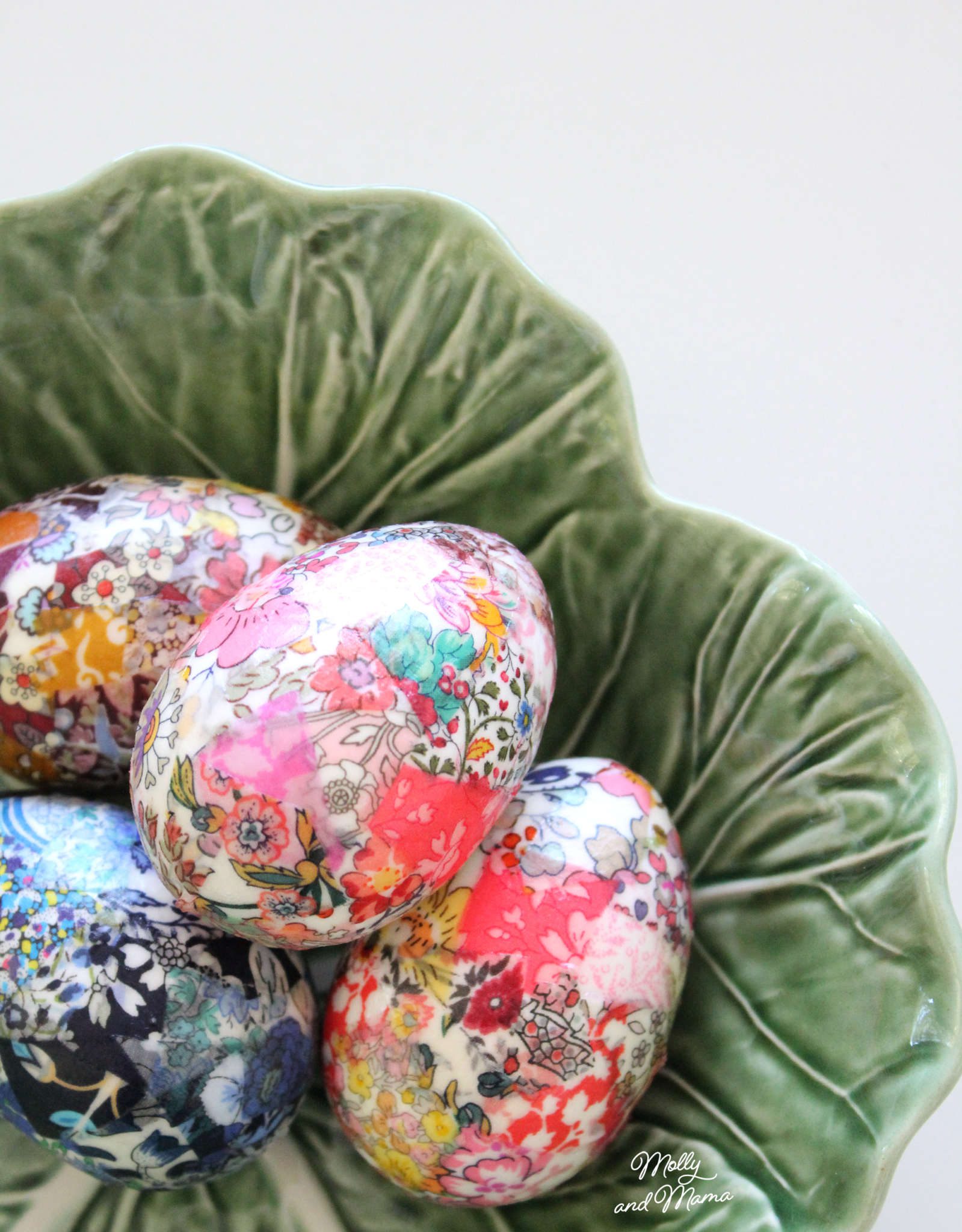 Other Projects
It was very exciting to have this floral embroidery design featured in the February/March 2022 Issue of Homespun Magazine. You can read all about it at this blog post.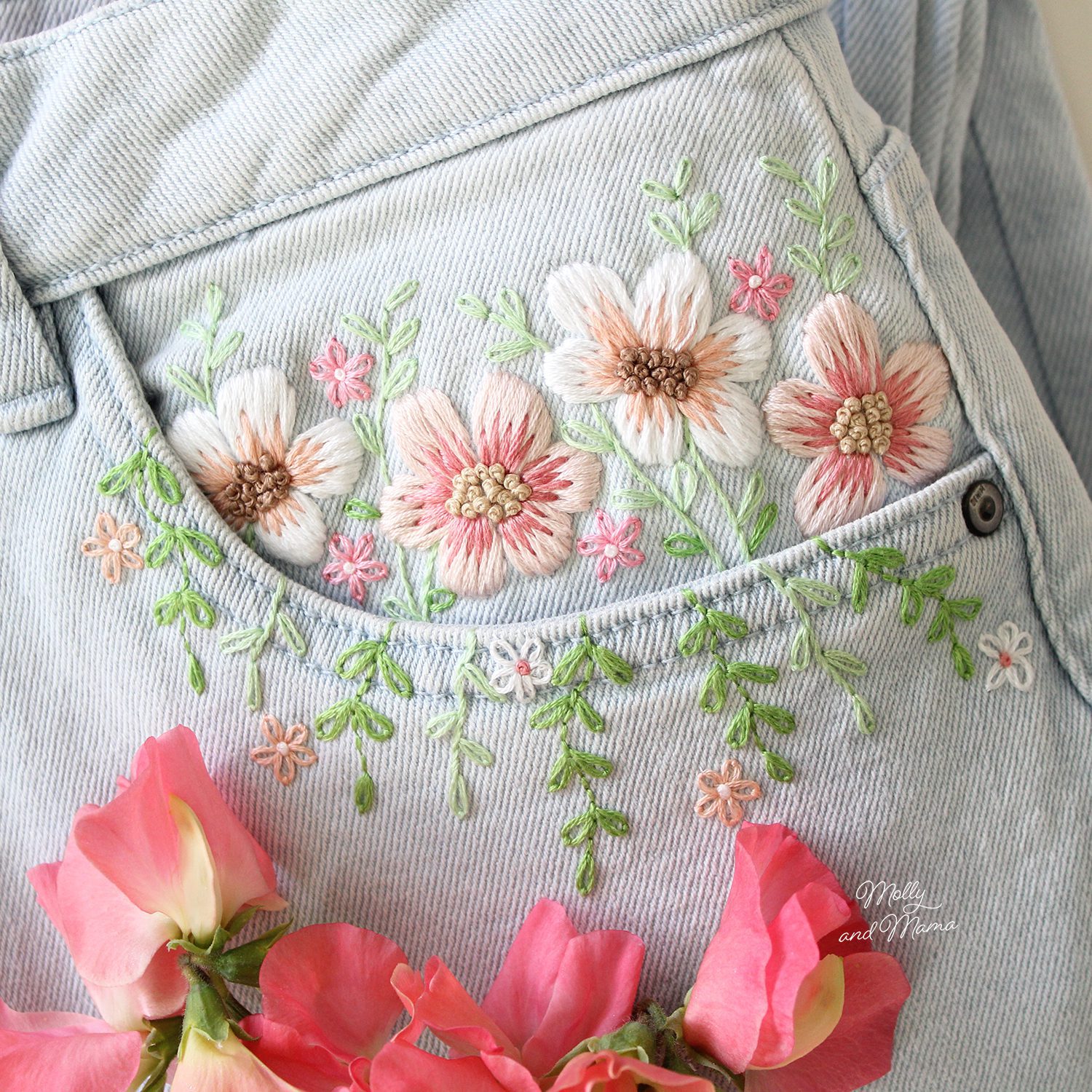 The remaining projects that I'd love to share were all sewn for Riley Blake Designs in 2022. As a Fabric Blogger for this wonderful company, I am very lucky to receive new release fabric. I love sewing some of my favourite patterns with it and then writing about it on their blog. Here's a look at the projects I made this year. Click the photos for links to the blog posts.
Looking back over all of my makes in the past year makes me so grateful that I am able to do what I love for work, every day! I really do feel blessed and I am so glad to have you joining me on the journey. I hope that these patterns and projects inspire you to explore sewing and hand stitching more this year.
I have many exciting things planned for 2023, so please stay tuned!
Happy stitching, Lauren x