Playing With Eppiflex EPP Templates
A little while back, Danni from Eppiflex sent me some of her laser cut, plastic, English paper piecing (EPP) templates to play with. What a fantastic product! I only ever recommend things I really love using myself, so I'm thrilled to let you know how terrific they were to work with.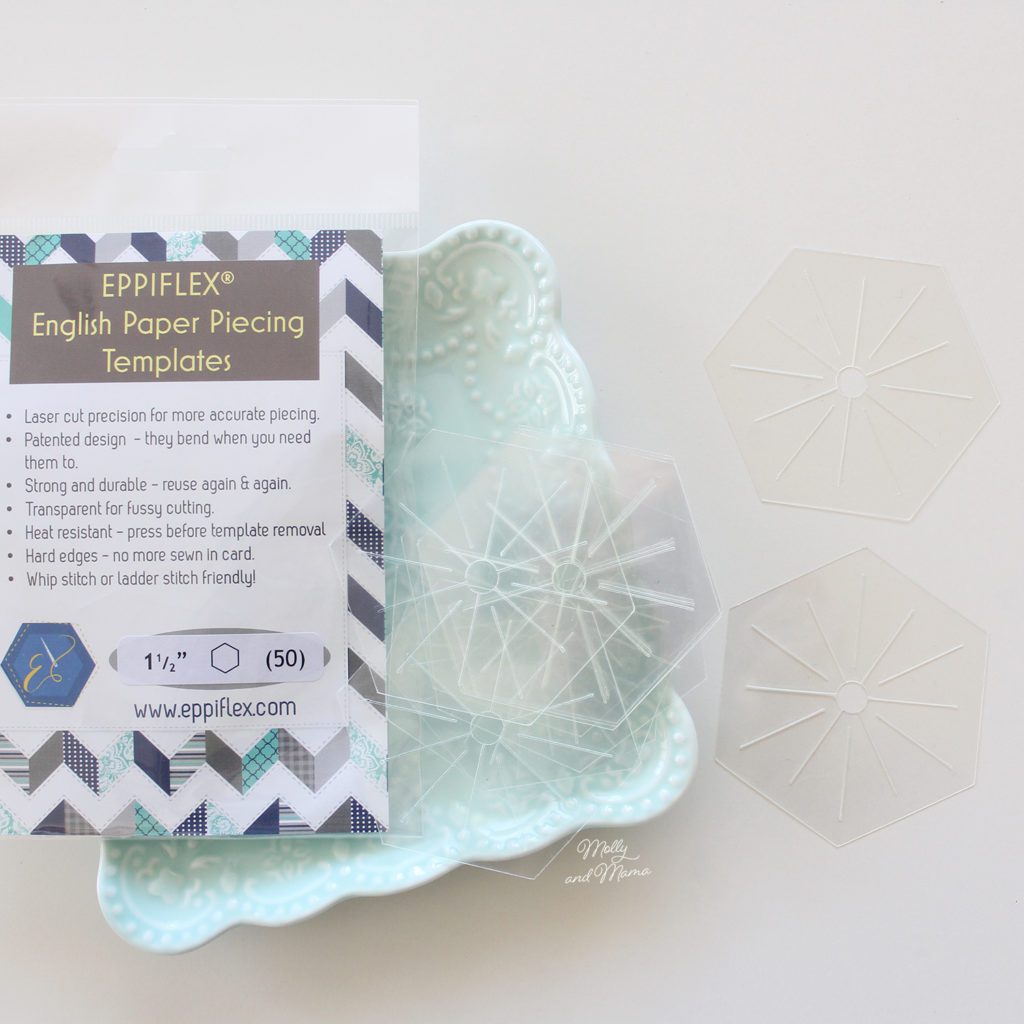 Eppliflex templates are available in a huge range of shapes and sizes and are precision cut from flexible plastic. I tried the 1.5″ hexagons. I used them just like I would use paper templates. (If English paper piecing is new to you, head over to my Beginner's Tutorial to learn all about EPP, using templates, and more.)
I love that the templates are transparent, which makes fussy cutting really easy. It was so simple to select the motifs I wanted to highlight from this cute fabric. (It's called Hidden Cottage and was designed by Minki Kim for Riley Blake Designs.)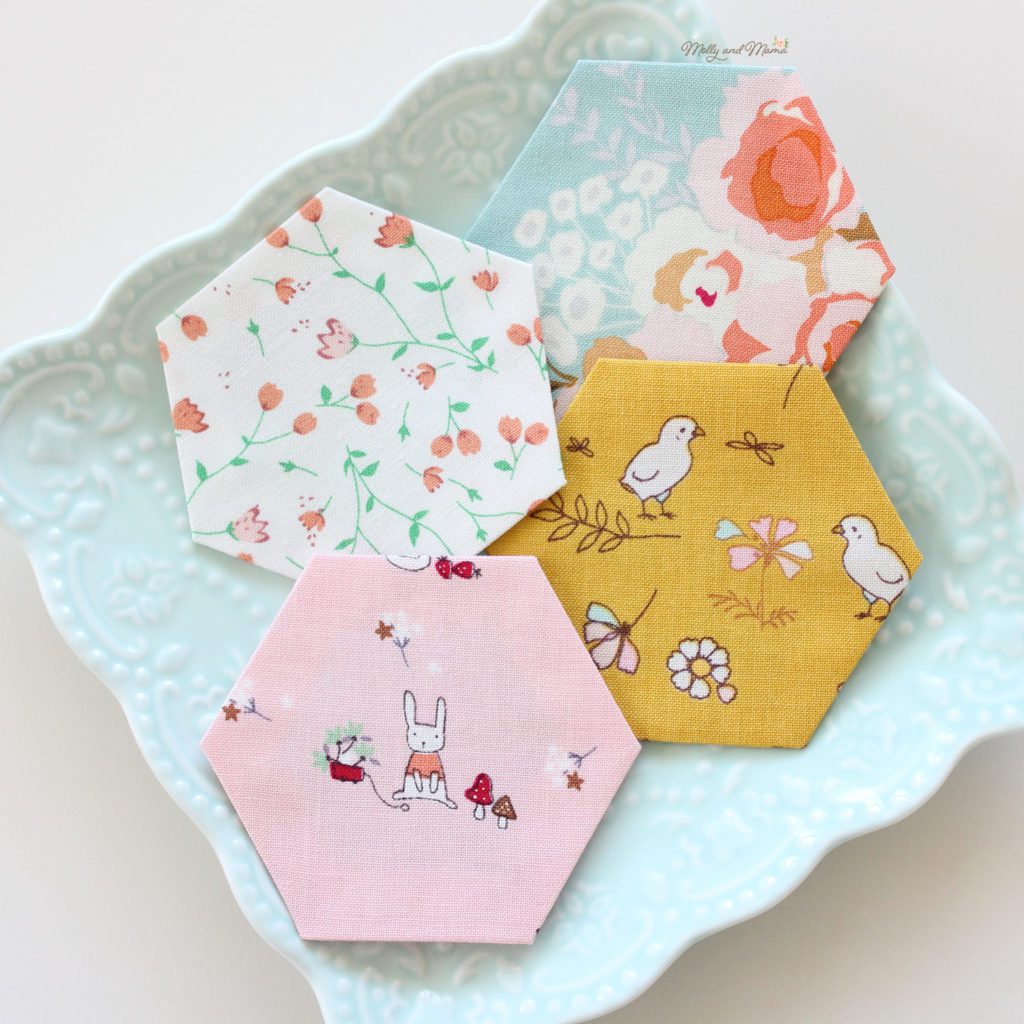 My first step was to glue baste the fabric to the templates. Old habits die hard, and I used my EPP glue pen on the template itself (and not on the fabric as shown in Danni's video). As a result, I felt like I needed slightly more glue than I would normally use to make the fabric stick to the template as I folded over each fabric edge.
When my hexies were glue basted, I pressed them on the right side with a warm iron to set the glue. I love that these templates are heat resistant!
When whip stitching the hexies together, I found that my milliner's needle slid right past the plastic edge of the hexagon shape and I wasn't accidentally sewing my thread through the template edge (which can sometimes happen with the paper templates).
Running the needle and thread up between the template and the fabric was also a breeze when I needed to move my thread to a new location to start stitching a new seam.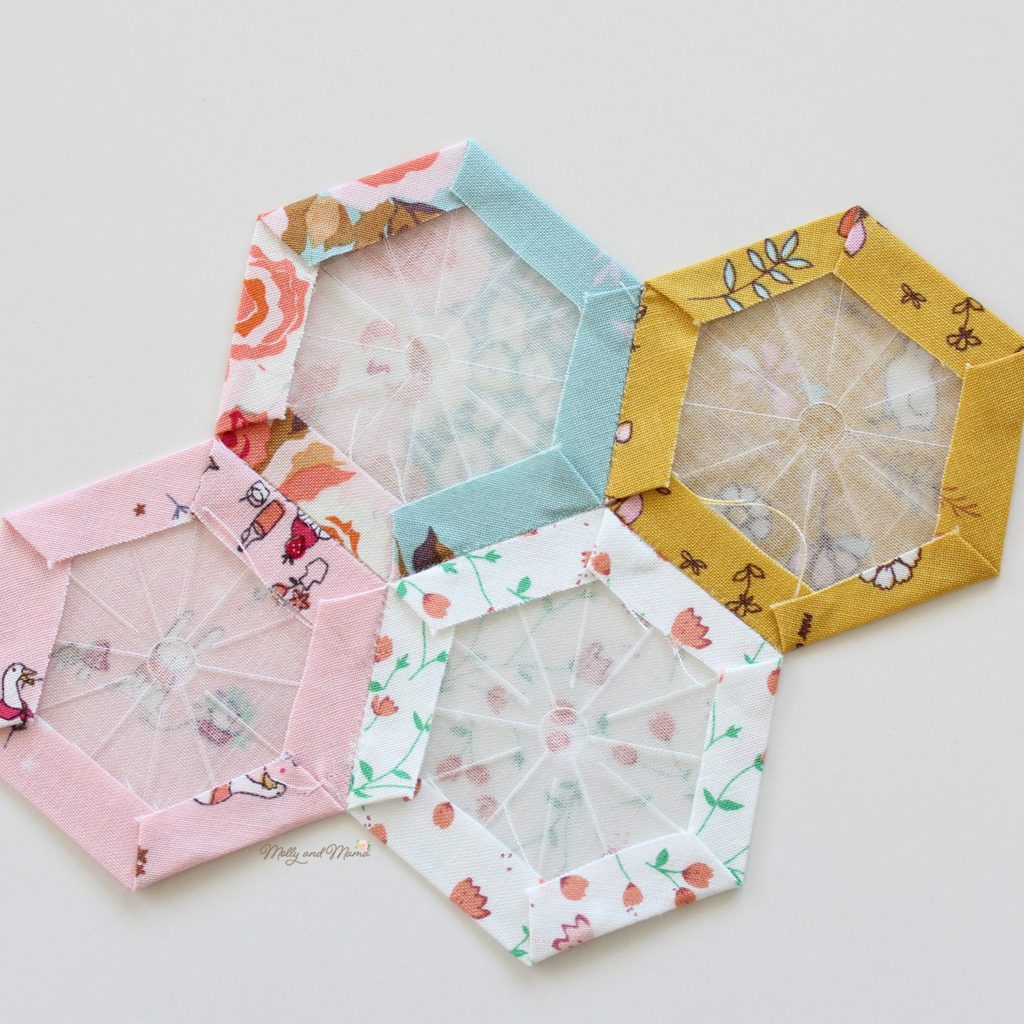 I loved the way I could bend the templates as I stitched different hexagon sides, which helped me achieve really accurate stitching. And the templates didn't come away from the fabric as I stitched.
I gave my small panel a press once it was stitched together. Then I was able to use the blunt end of some small scissors to run under the fabric allowance on the back, before gently tugging the plastic template away. They popped out really easily, and if I'm honest, it was much easier than working with the paper templates.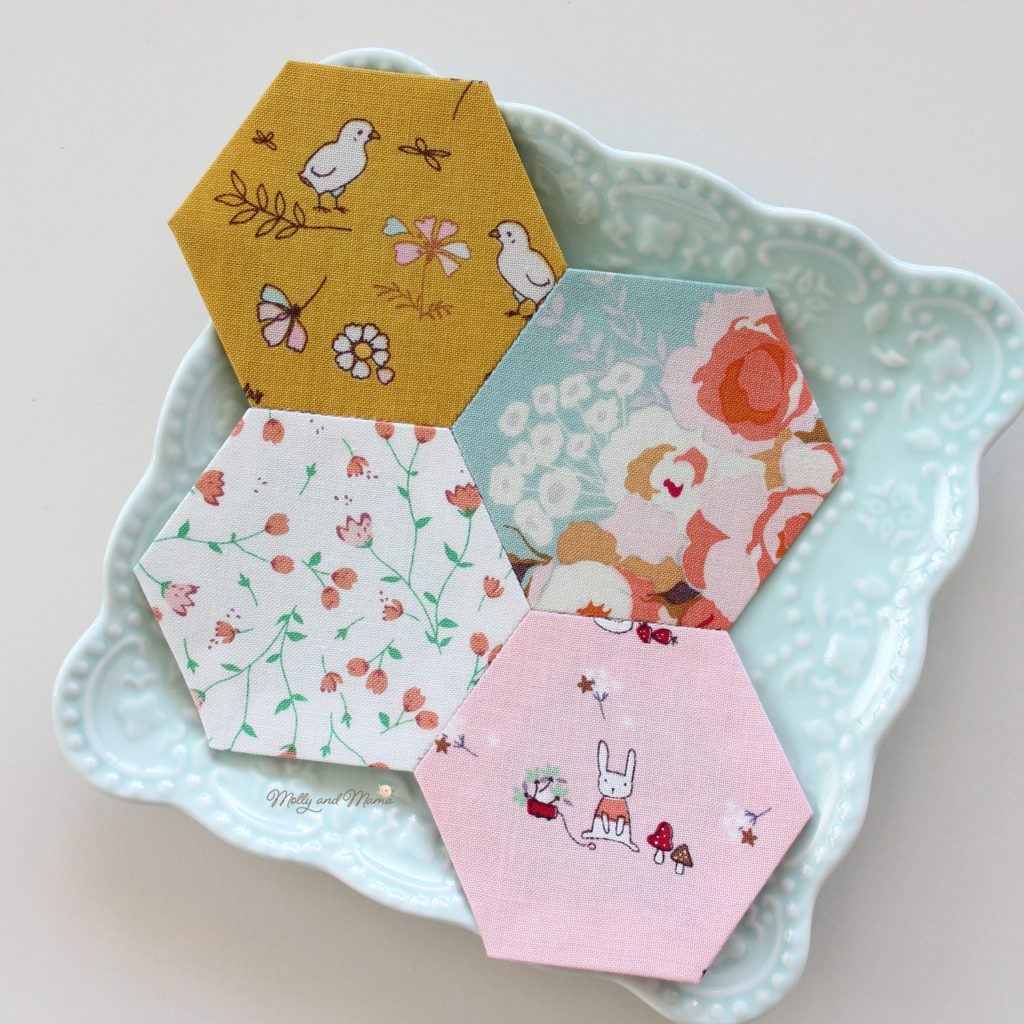 The templates do retain the glue but they're also washable and can be thrown in a wash bag in the machine. How fabulous is that?
I love that the templates also come with pre-punched centre holes if you prefer to stitch baste your shapes instead.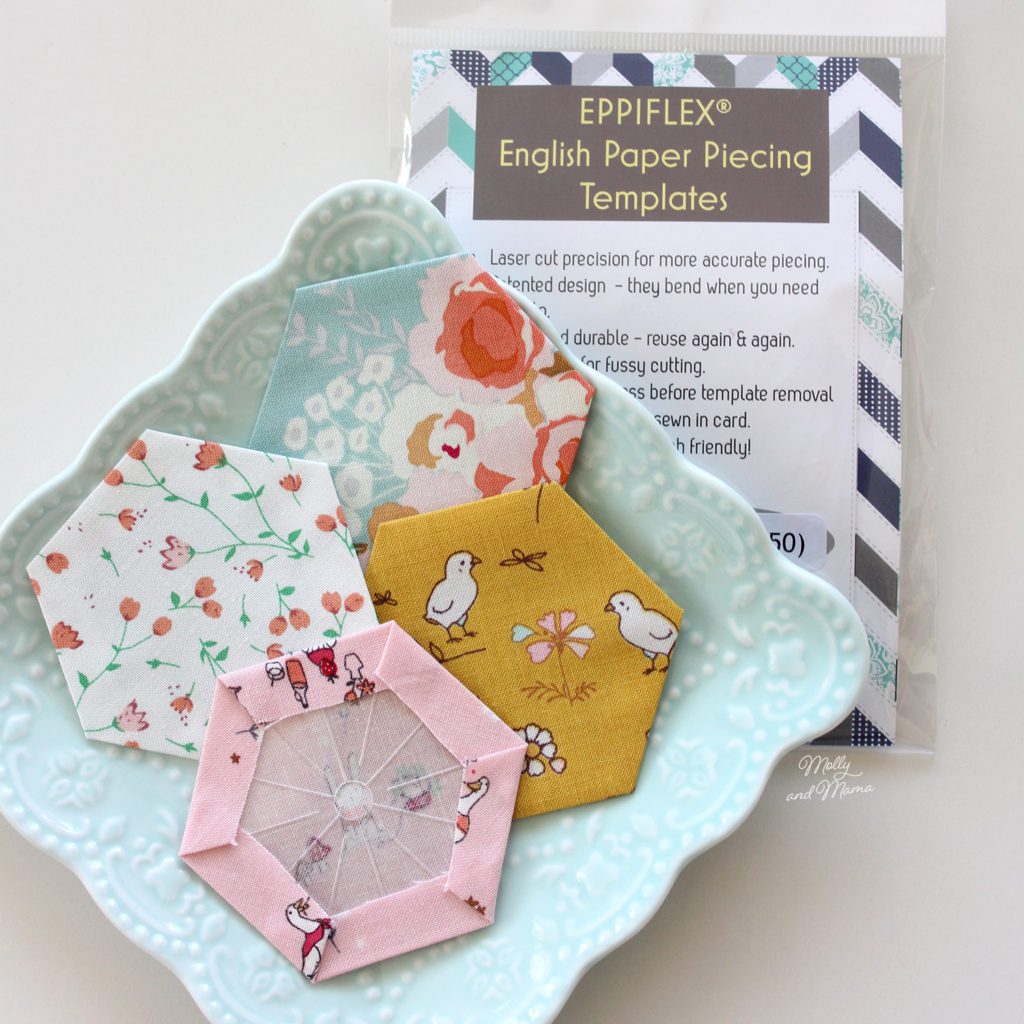 In all honesty, I really enjoyed working with these templates and would encourage you to try them if you're an EPP fan. They're just easier and make the EPP process even more simple.
I'm looking forward to using them again to make a much larger quilt. Knowing that they are reusable and washable make them excellent value for money!
Eppiflex have a whole range of templates and patterns to buy, but also stock paper copies of my EPP sewing patterns. And the best part is that they include the plastic templates also. How awesome is that?
To find out more about how the Eppiflex templates work, Danni has a terrific video over on You Tube that show the templates in action. I found it really interesting to watch!
Happy stitching, Lauren x