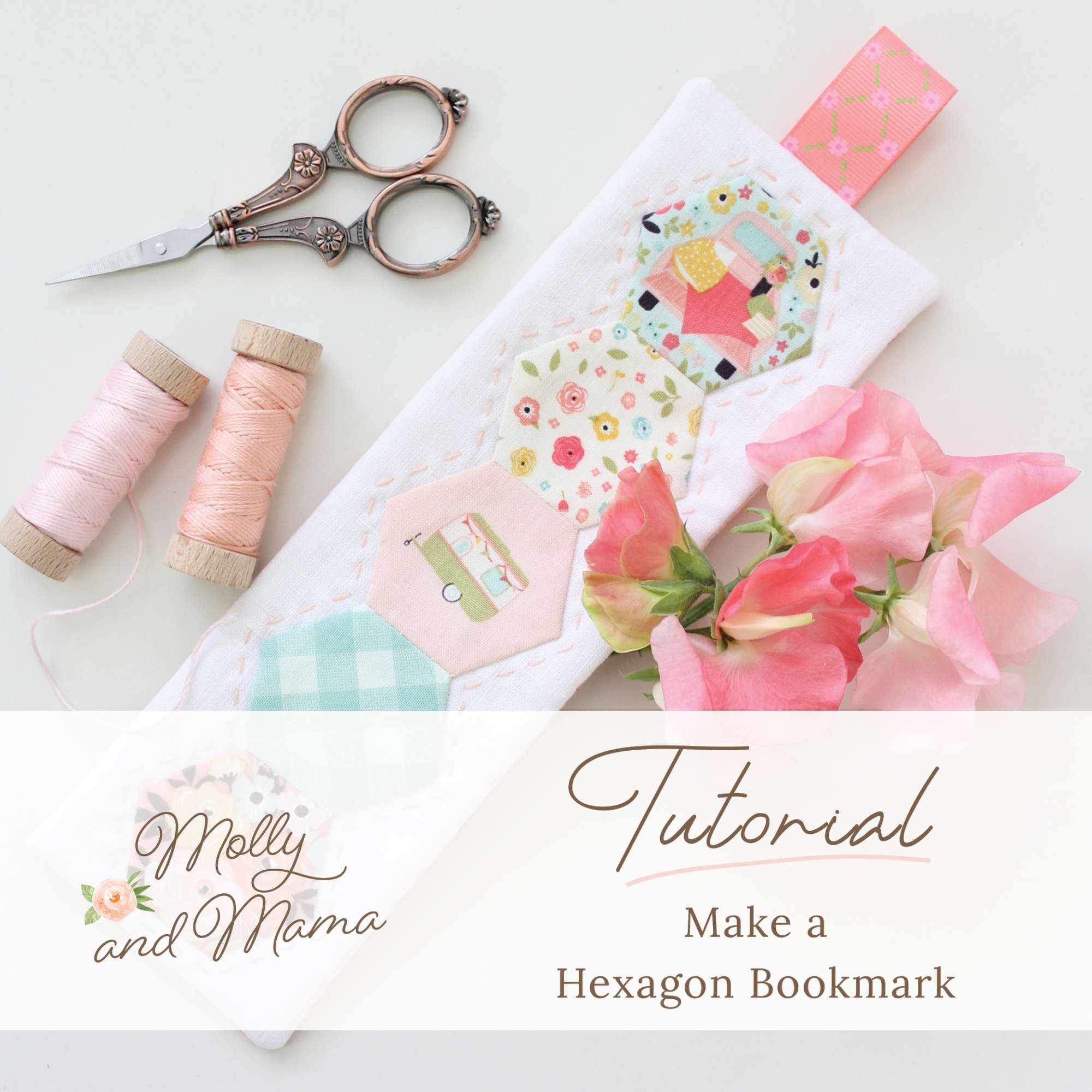 Looking for a quick and easy project, that makes the perfect gift for a book lover and is an ideal scrap busting project? Look no further! This hand quilted hexagon bookmark can be stitched together in an afternoon.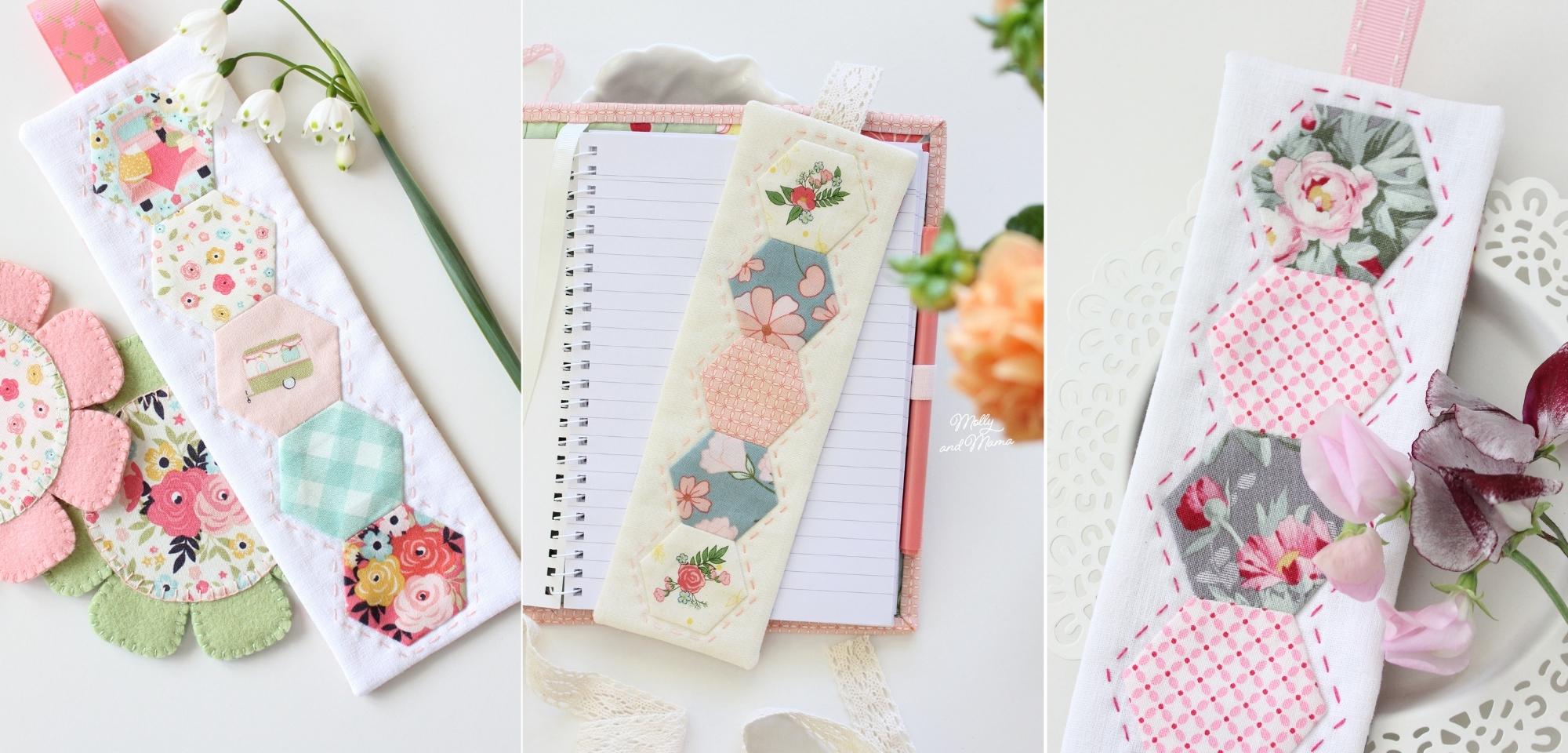 Grab The Free Pattern
This tutorial comes as a free and convenient PDF pattern that you can download and print at home. To grab the freebie, simply sign up for the Molly and Mama newsletter list. Don't worry, you can unsubscribe at any time.
To make this sweet bookmark, you'll need to select your favourite fabric scraps and baste five hexagons. If you're new to English paper piecing and sewing hexies, you might like my beginner's tutorial. You can see more HERE.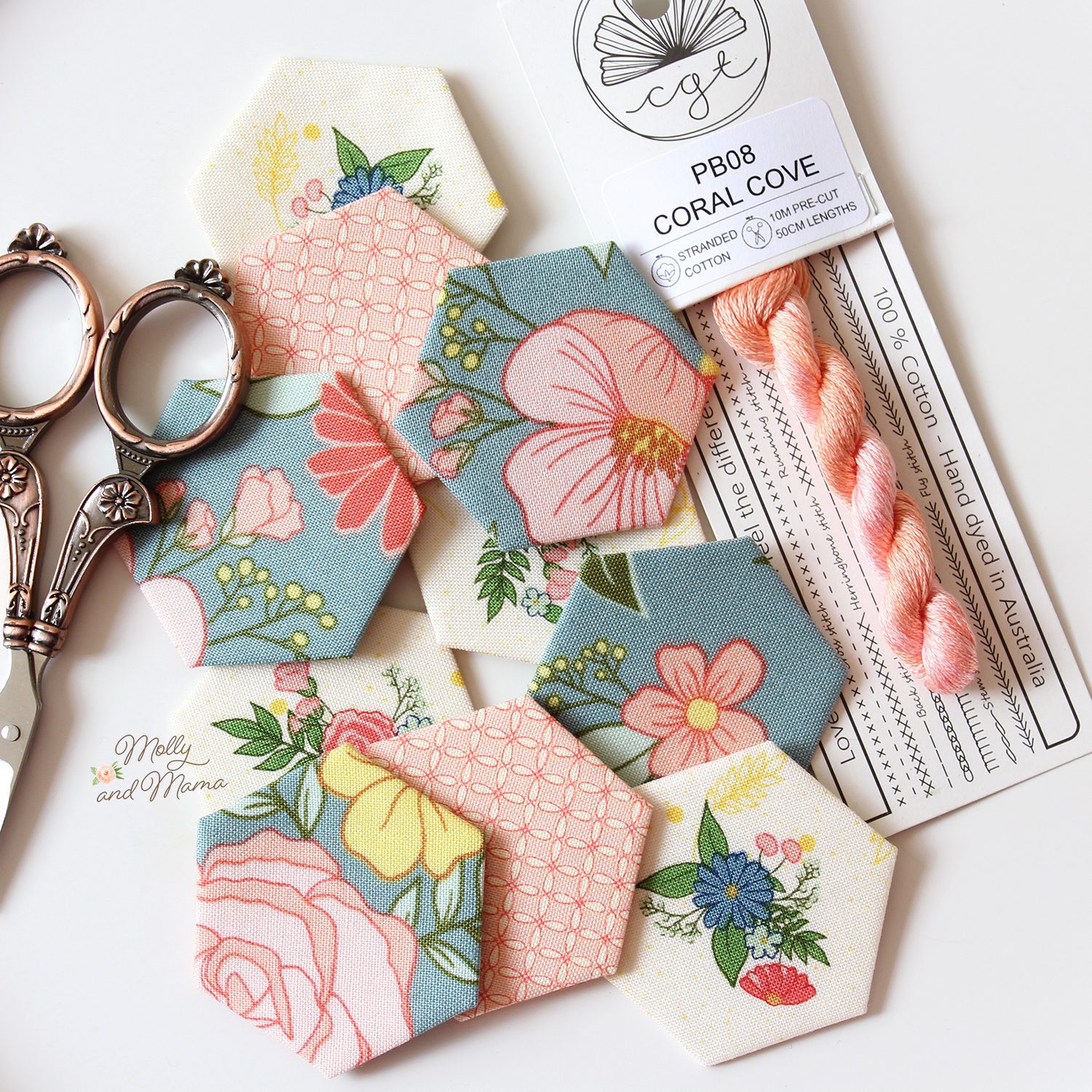 Next, you'll sew the hexies together in a row, appliqué them to the backing fabric and then hand quilt the front, before putting the bookmark together. The steps are straightforward and the instructions are really easy to follow (making this a perfect project for learning more about English paper piecing).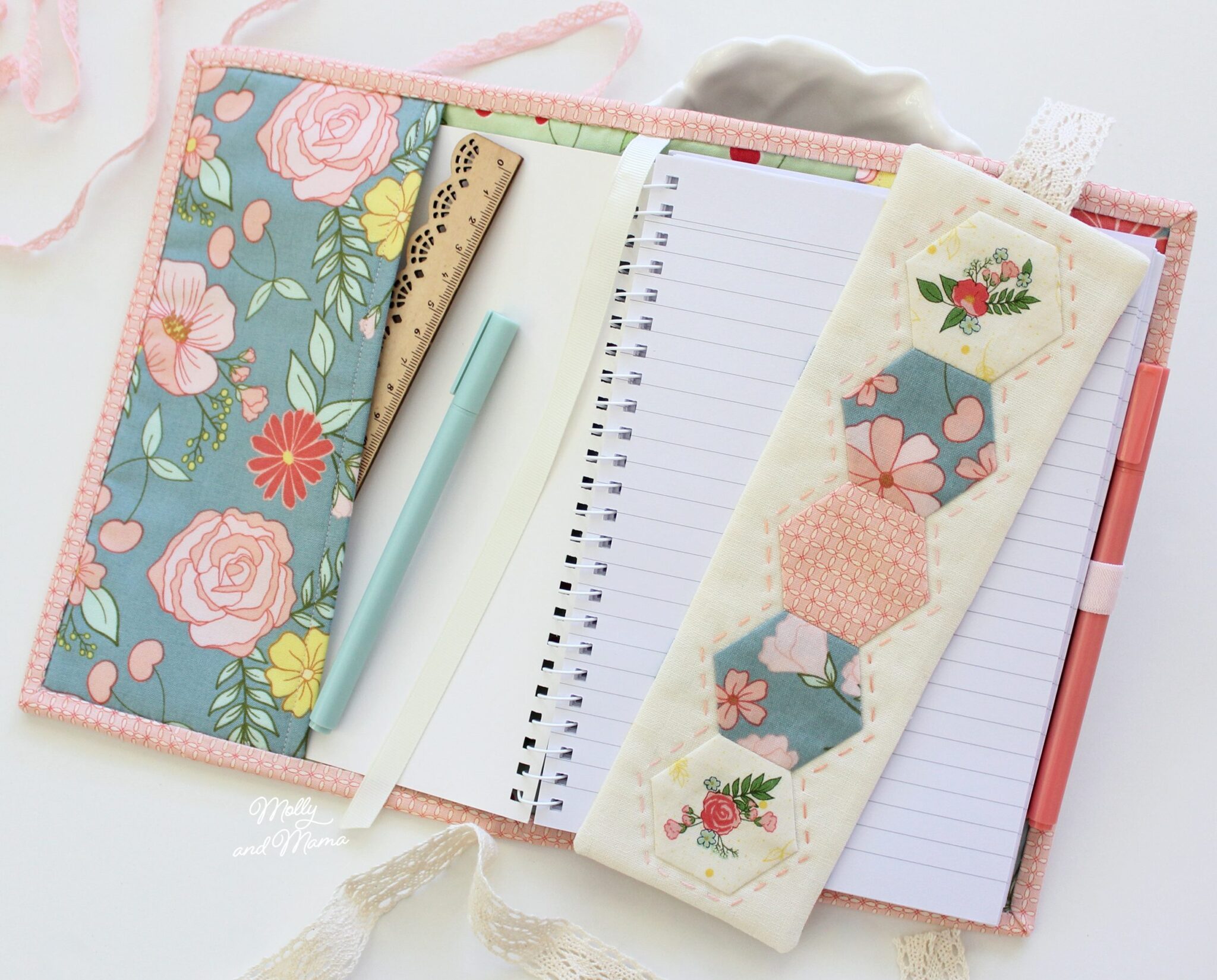 This bookmark is made to match the Hexagon Reflections Notebook Cover shown above (and also below). Visit the blog post to read more about this project. To create a matching set, you can grab the PDF sewing pattern for the book cover in my STORE. The journal cover uses the same cute hexagons, with matching echo quilting and pretty embroidery embellishments.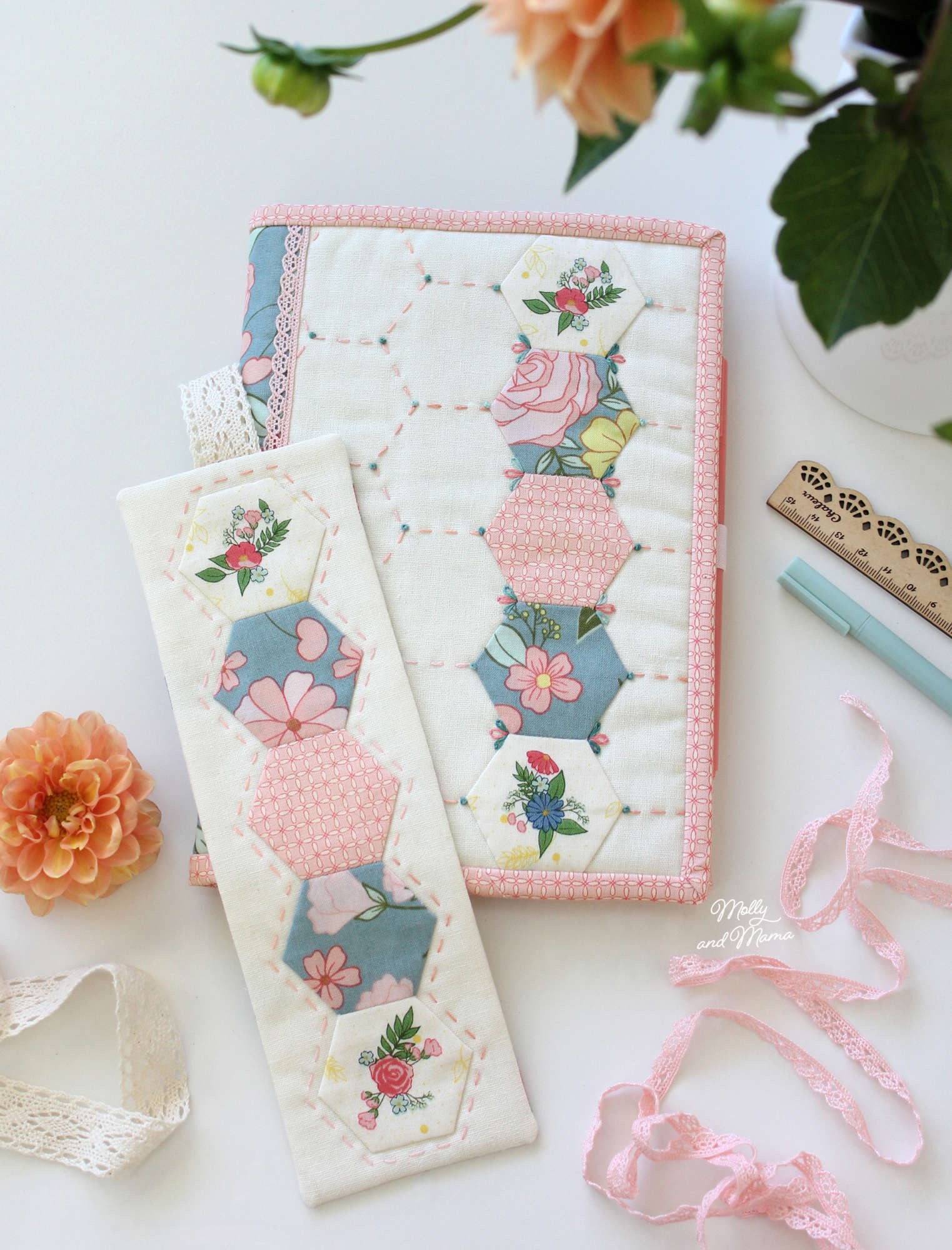 Here's another example of the bookmark project, made with the Joy in the Journey Fabric Collection. You can read more about other projects made with this fabric here. The photo below also includes my felt flower coaster, which is another FREE TUTORIAL.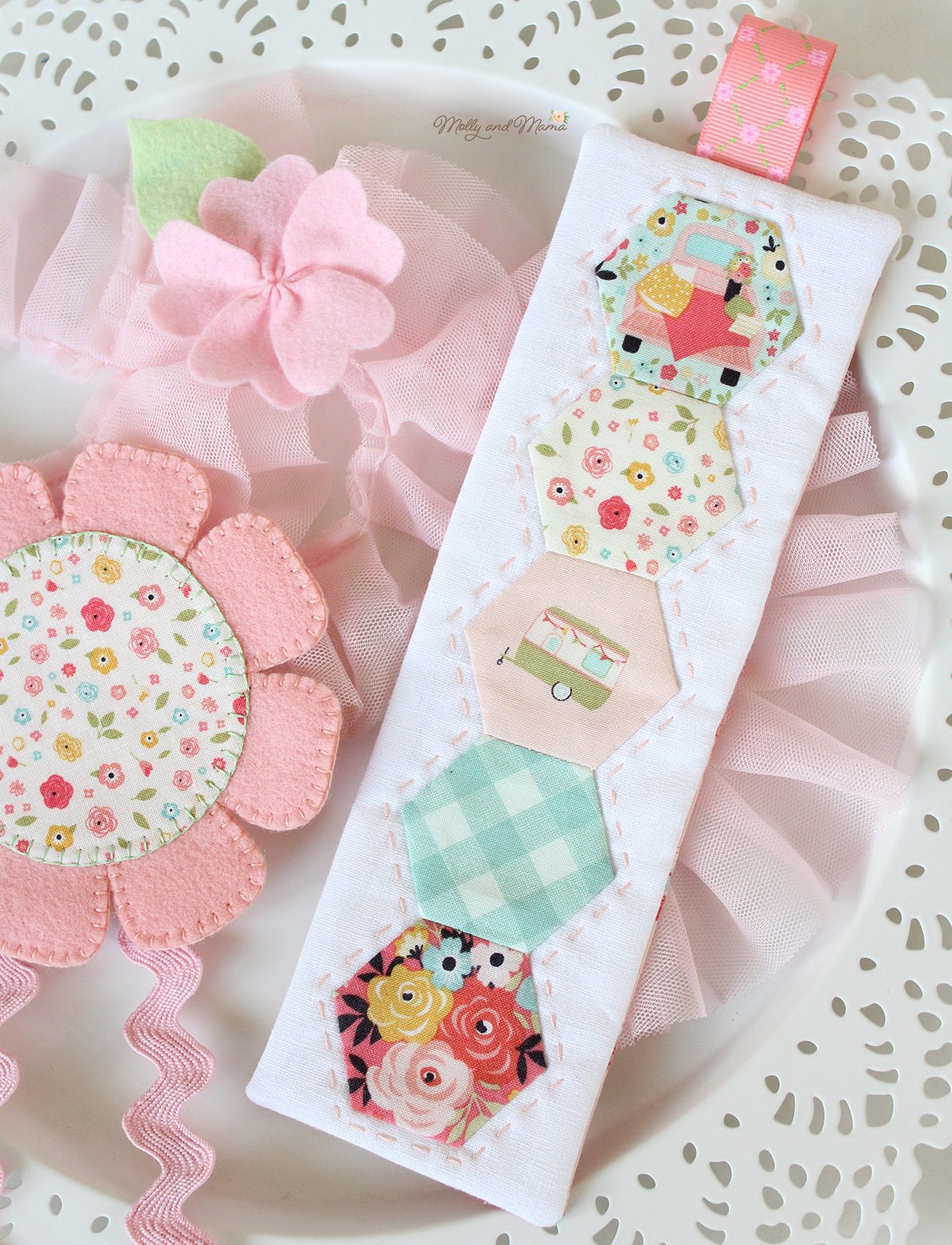 I hope you enjoy creating this sweet project. Be sure to share it on socials using the hashtags #mollyandmama and #hexagonbookmark so we can all be inspired by your creativity.
Happy stitching, Lauren x
NOTE: This project is for PERSONAL USE ONLY for sewing at home and/or teaching another person or child to sew FOR FREE. Reusing or repurposing free Molly and Mama tutorial instructions, templates and images for paid classes, or distributing the materials in classes, to groups, or for commercial purposes, without permission, is strictly prohibited. For clarification, or to seek a commercial arrangement, please contact Molly and Mama.