Pretty Embroidered Jeans for Homespun Magazine
Last year the editor of Homespun in Australia reached out to me to see if I'd be interested in contributing an embroidery project to their lovely magazine. We decided on some beautiful florals to adorn some jeans. And I'm just thrilled with the way the project turned out.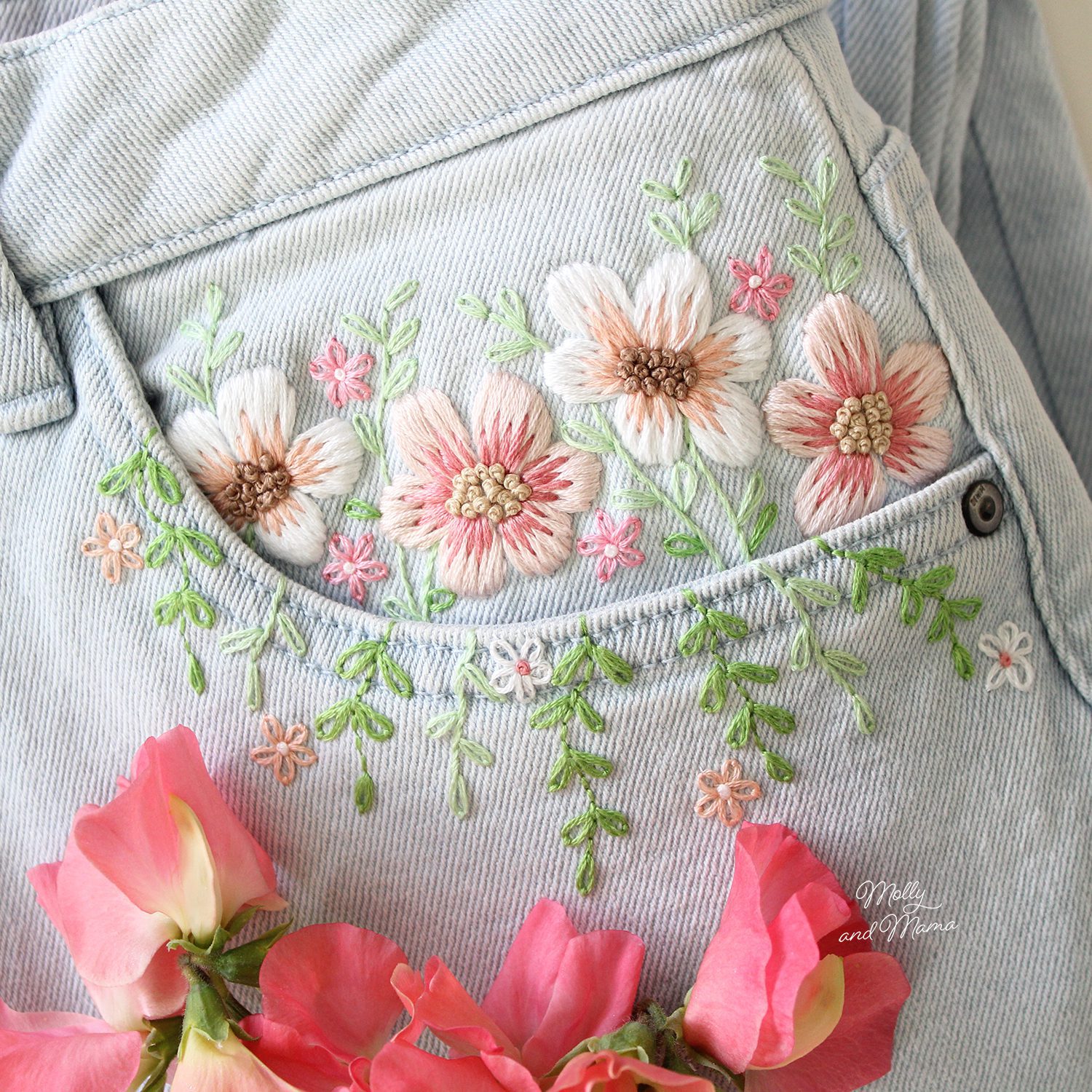 Grab the February / March 2022 issue of the magazine for the instructions and templates, so you can get busy adorning your own garments! Pick up a copy at Woolies, Coles or select news agencies in Australia. Alternatively, you can also buy a digital version.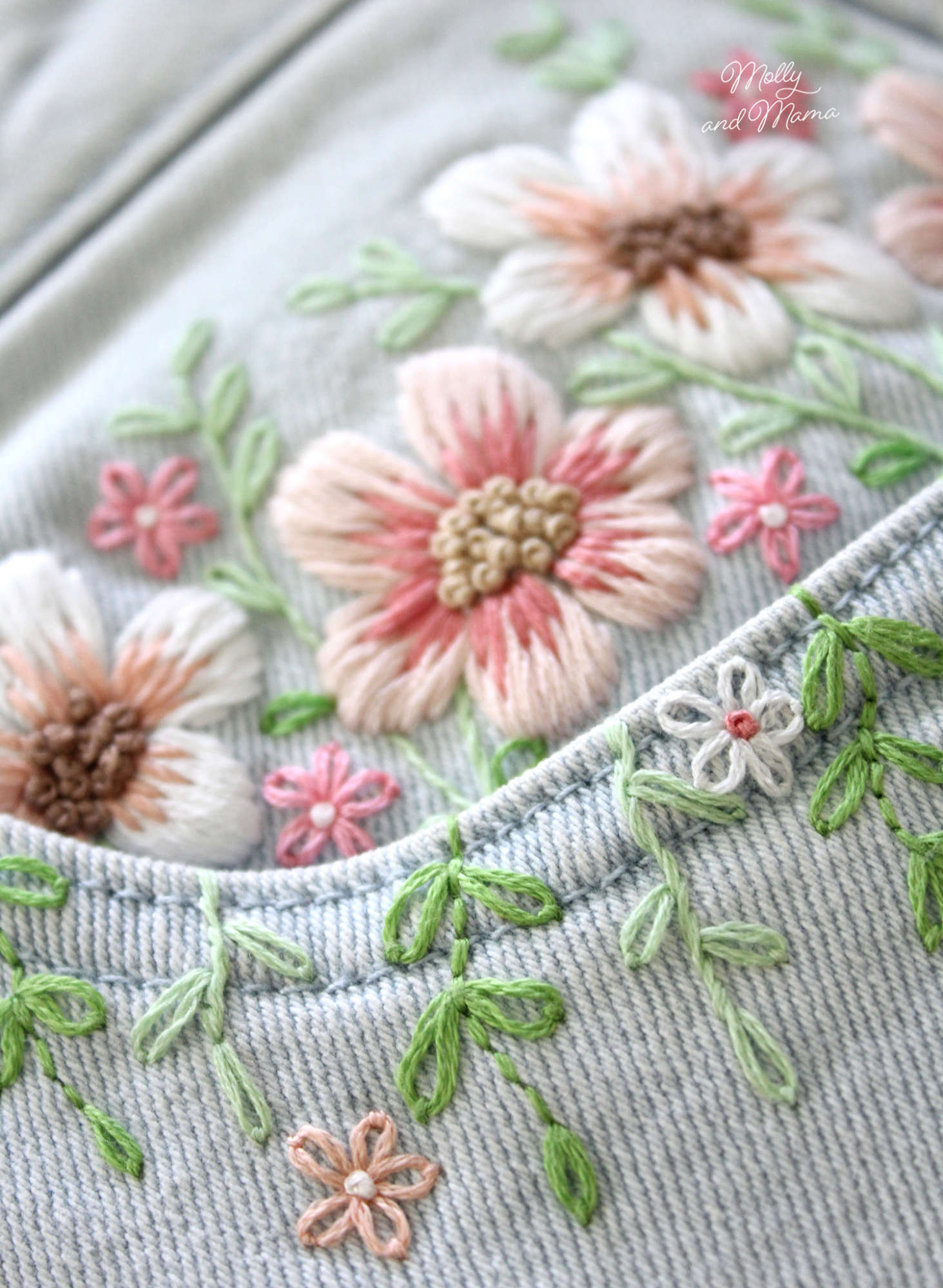 This project used a combination of only a few simples stitch types; stem stitch, back stitch, lazy daisy stitch, satin stitch and French knots. To find out more about these stitches and how I sew them, visit my tutorial called Embroidery Stitch Basics.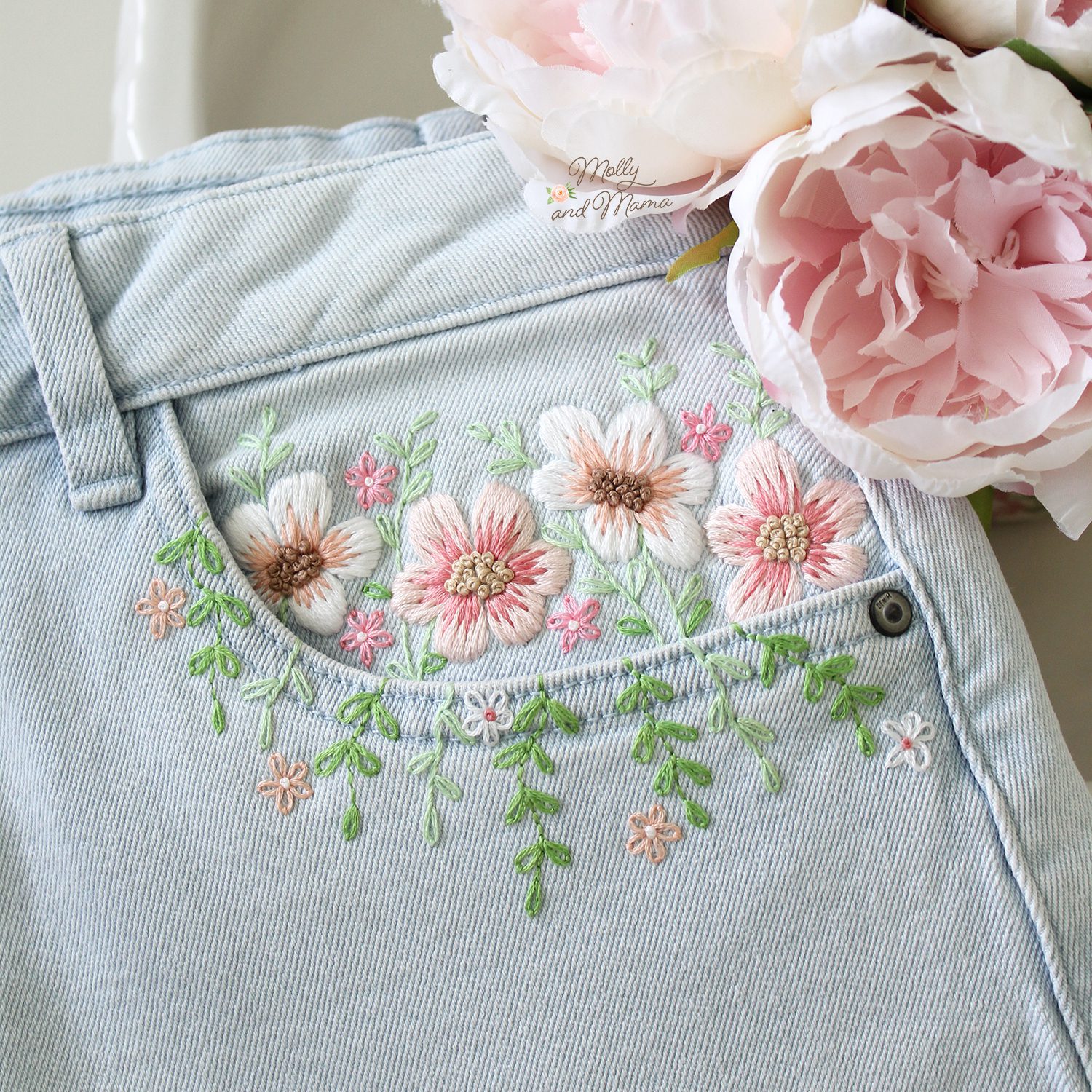 Sewing on garments requires a few different tools and tricks. If you'd like to know more, you might also like to embroider these lovely daisies onto wool felt and make your very own earrings. I have a free pattern for this project which is a gift for all new newsletter subscribers. I'd love you to join the list and grab the freebie.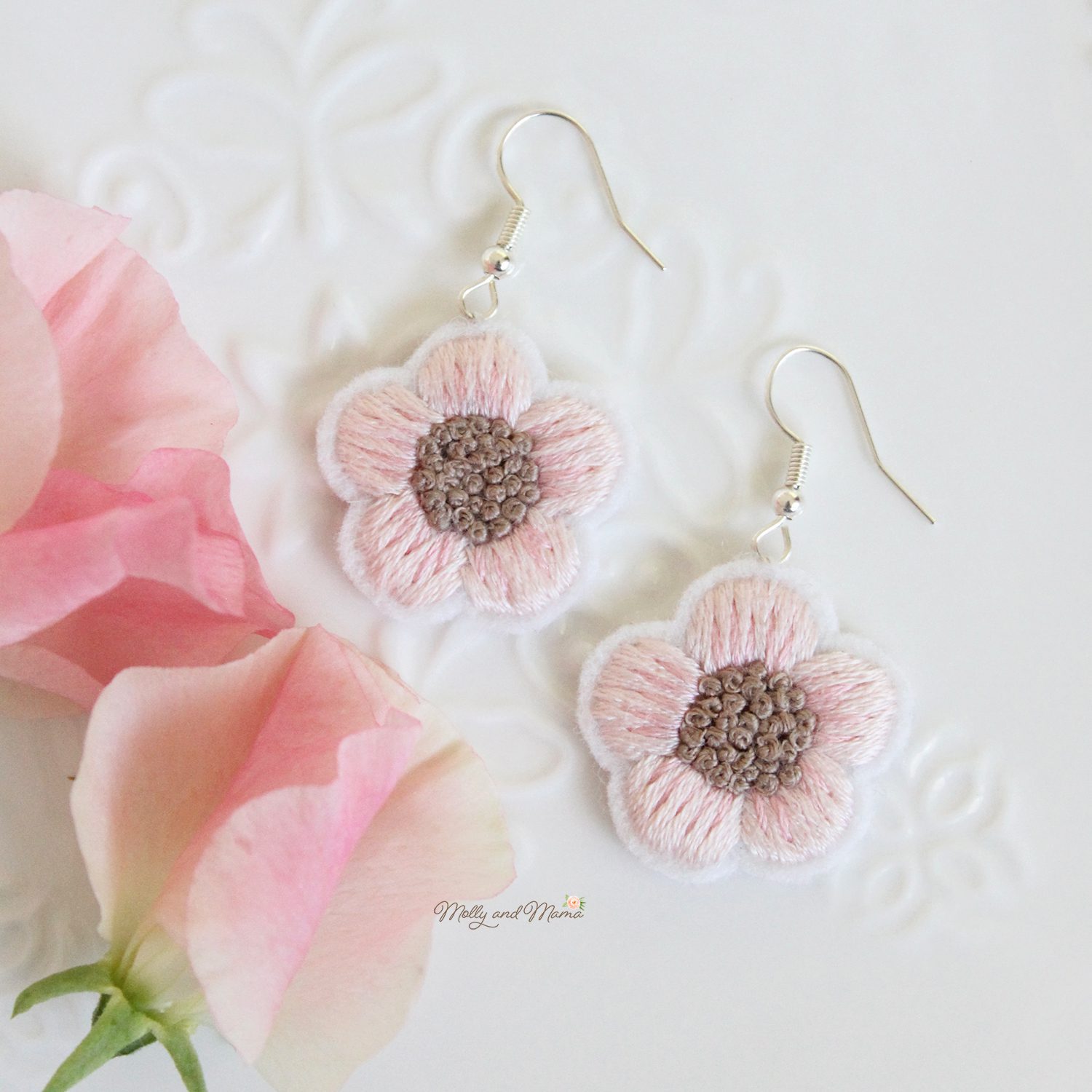 And stay tuned, as I'm working on a new related product and some embroidery designs to go with it. I think you're going to love it!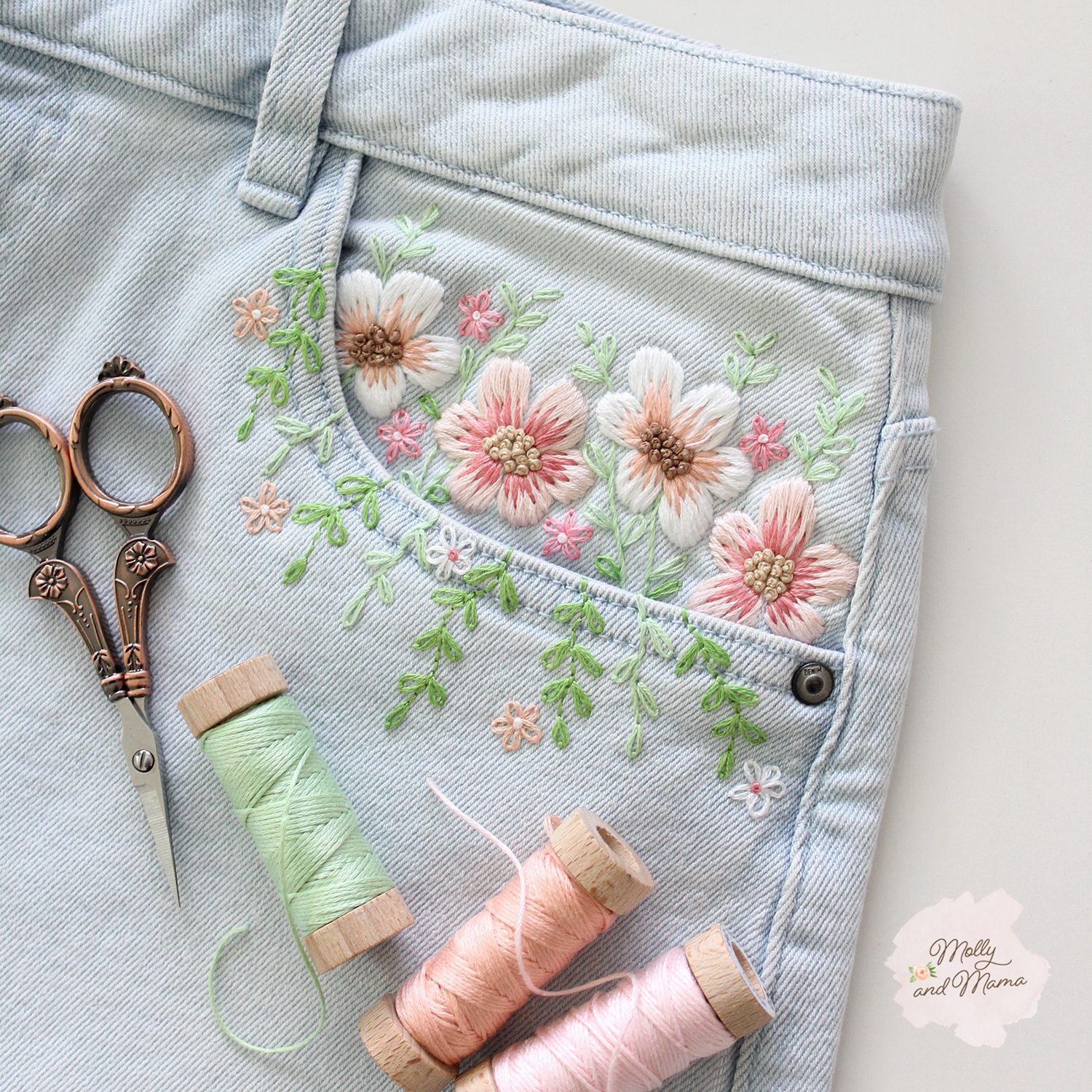 Happy stitching, Lauren x