Favourite Makes and Moments in 2017
I can't believe that February is almost over and I started this blog post on the second of January! I really did have the best of intentions. And I can't even say where the last two months have gone! But I still wanted to share this post because it is so wonderful to look back over the year and realise all that you have achieved. 2017 was a big year for Molly and Mama.
I met lots of new creative people and developed some cherished and supportive friendships. I finished a surprisingly large amount of sewing, released my book, some new sewing patterns, tutorials and more. Here's just a quick summary of my favourite moments from 2017.
And please know that as I write this, it doesn't go unnoticed that I couldn't have achieved most of this last year, without your support and encouragement. So thank you for being here. Your comments and kind words mean the world to me!
I shared this image on Instagram at the start of the year. And it really does sum up everything that 2017 was for me!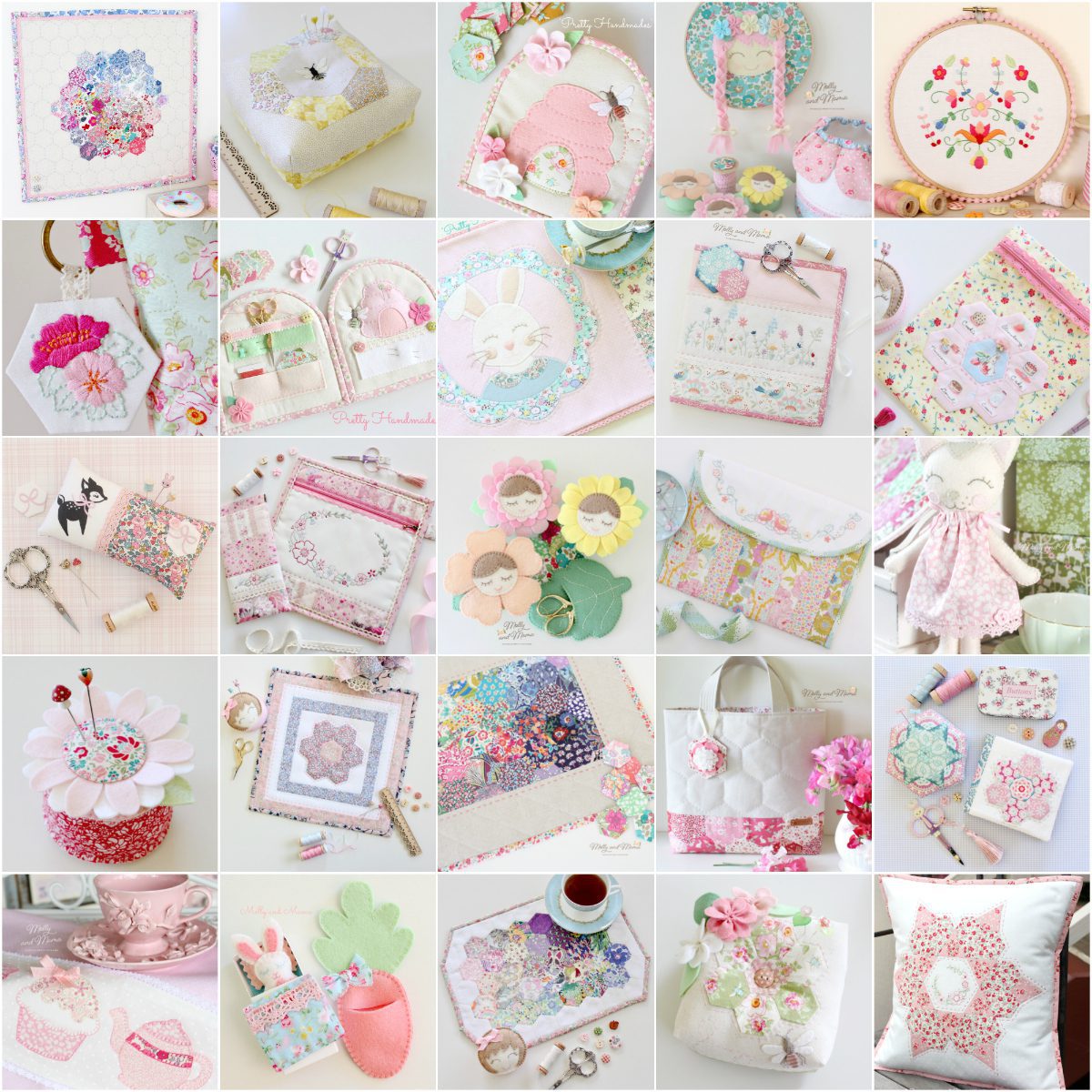 Pretty Handmades
By far, the biggest and most exciting moment for 2017, was the release of my book 'Pretty Handmades: Felt and Fabric Sewing Projects to Warm Your Heart'
*. Putting together the ideas and projects for this book took most of 2016. So it was very rewarding to see all of that hard work come to fruition. When my first copy arrived, I was struck by how 'pink' it was!! I had no idea what the graphic designers were planning for the presentation of the pages. It took me by surprise at first, which is silly really because everything I do is always really PINK! Needless to say, I fell in love with it, and I am just so blown away by the wonderful way it has been received by our crafty community.
*This is an ad link, which means I earn a small commission on any sales made using this link. This helps me continue to bring you free tutorials and other content. Thanks for your support.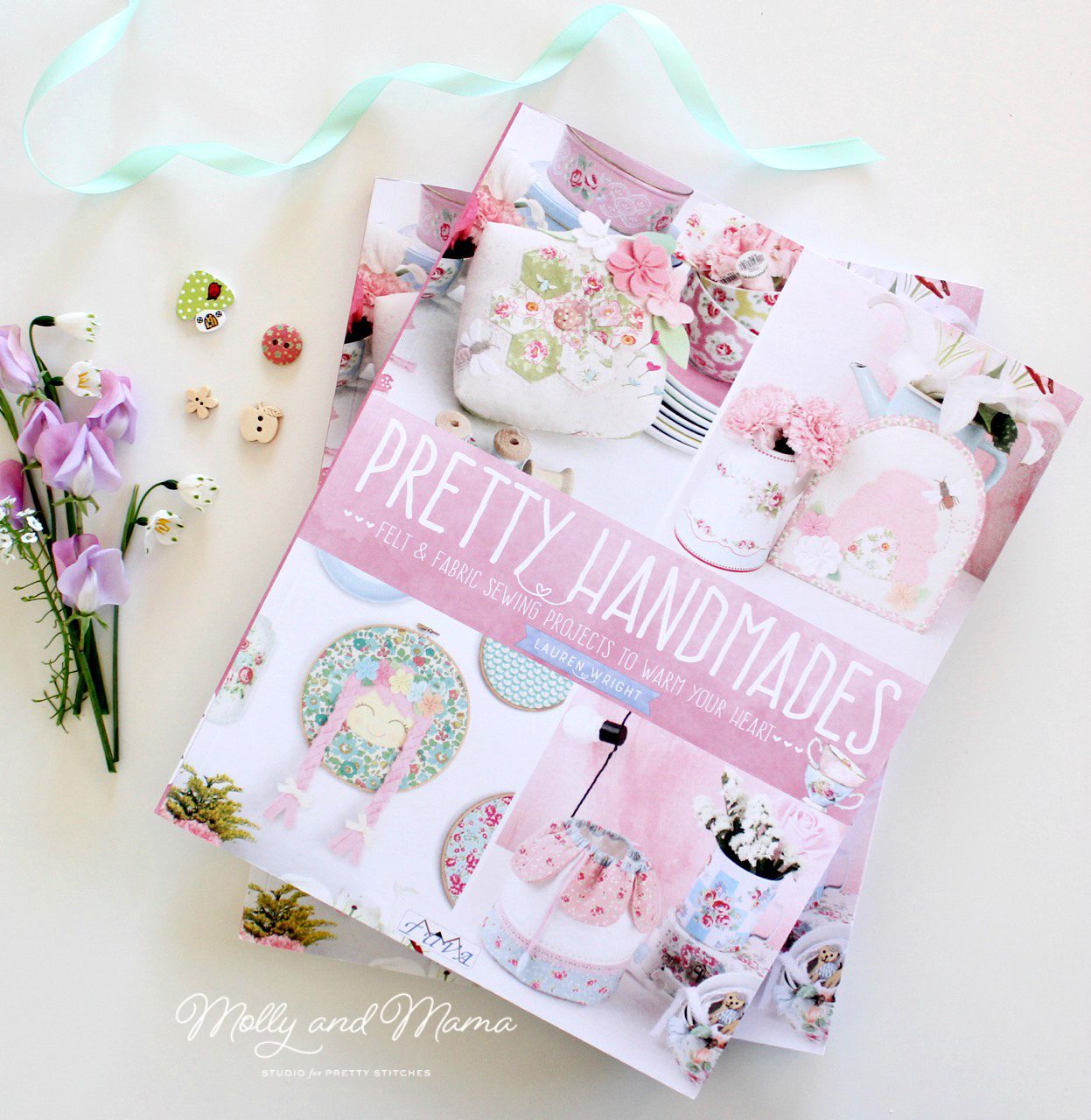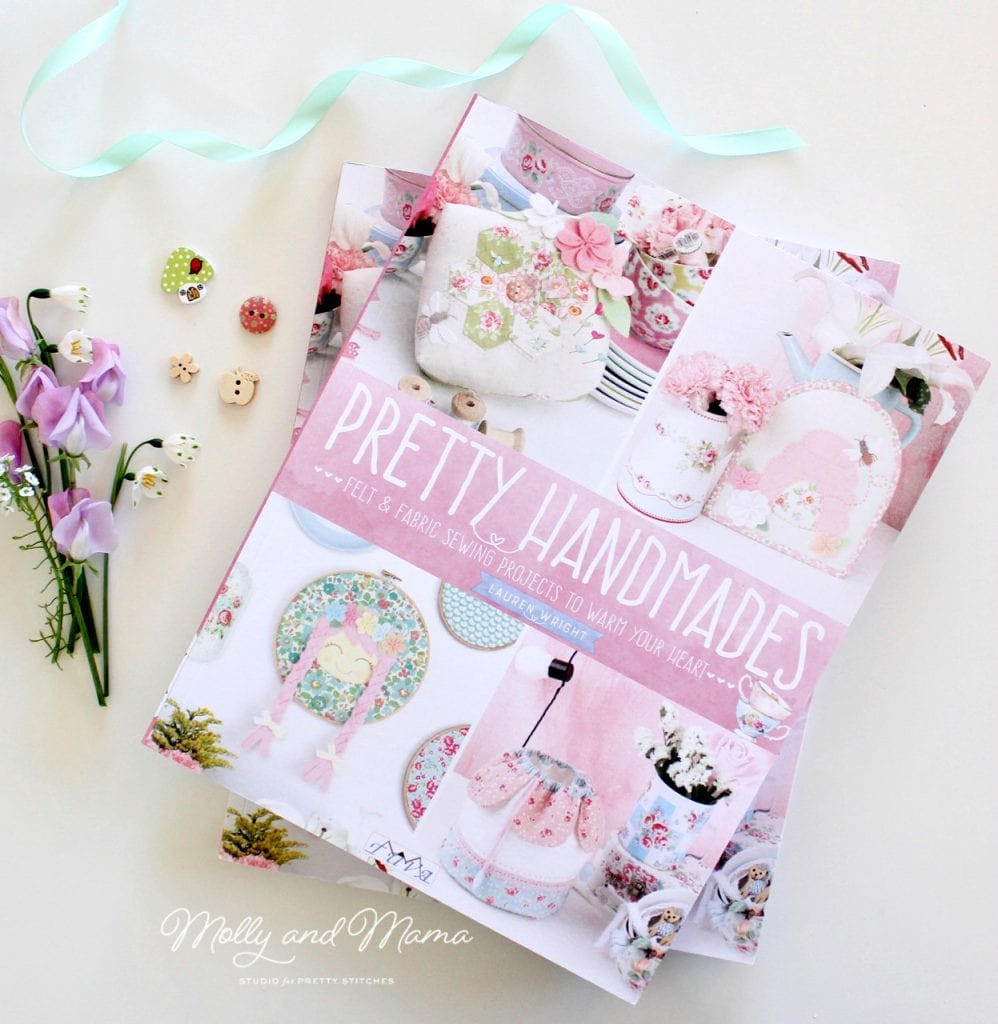 The release of Pretty Handmades
* also came with a Blog Tour. I approached some of my favourite makers, inspiring designers, other authors and friends to help me showcase the projects in my book. Every day in September last year, a different blogger shared what they had made. It was so inspiring to see how different sewists used the project ideas to create their own spin on one or two of the 20 projects included in the book. You can see more of these beautiful projects in the round up posts for week 1, week 2, week 3 and week 4. But I'll share some favourites below;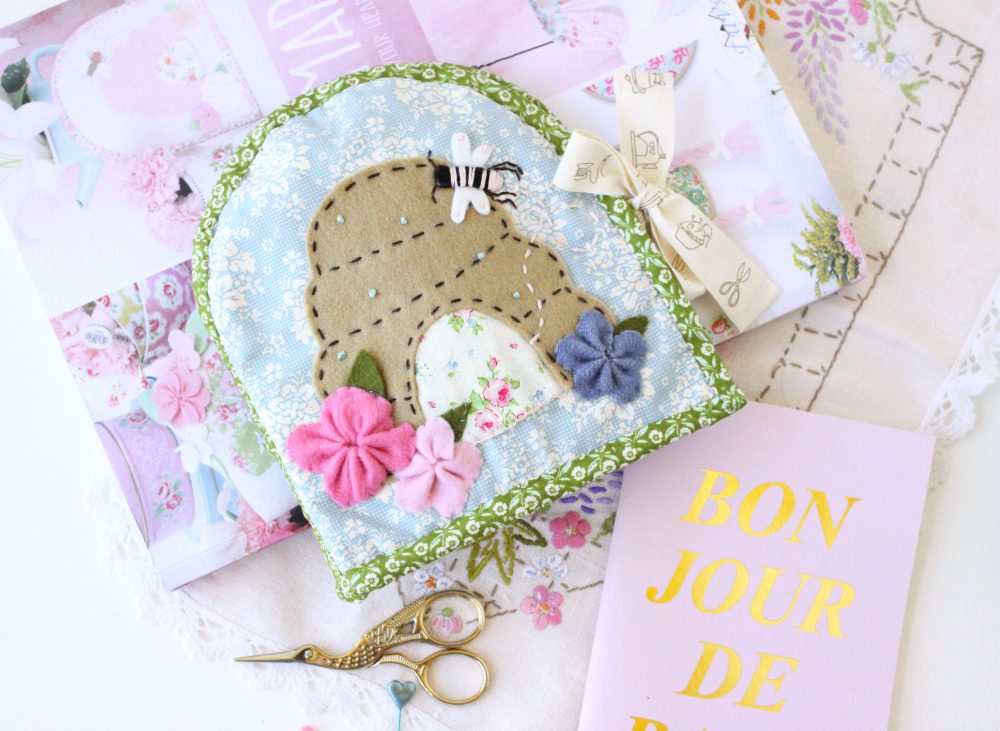 This version of the 'Honey Hive Stitchy Kit' was sewn by the lovely Megan from Dolly Henry. Gosh it's sweet!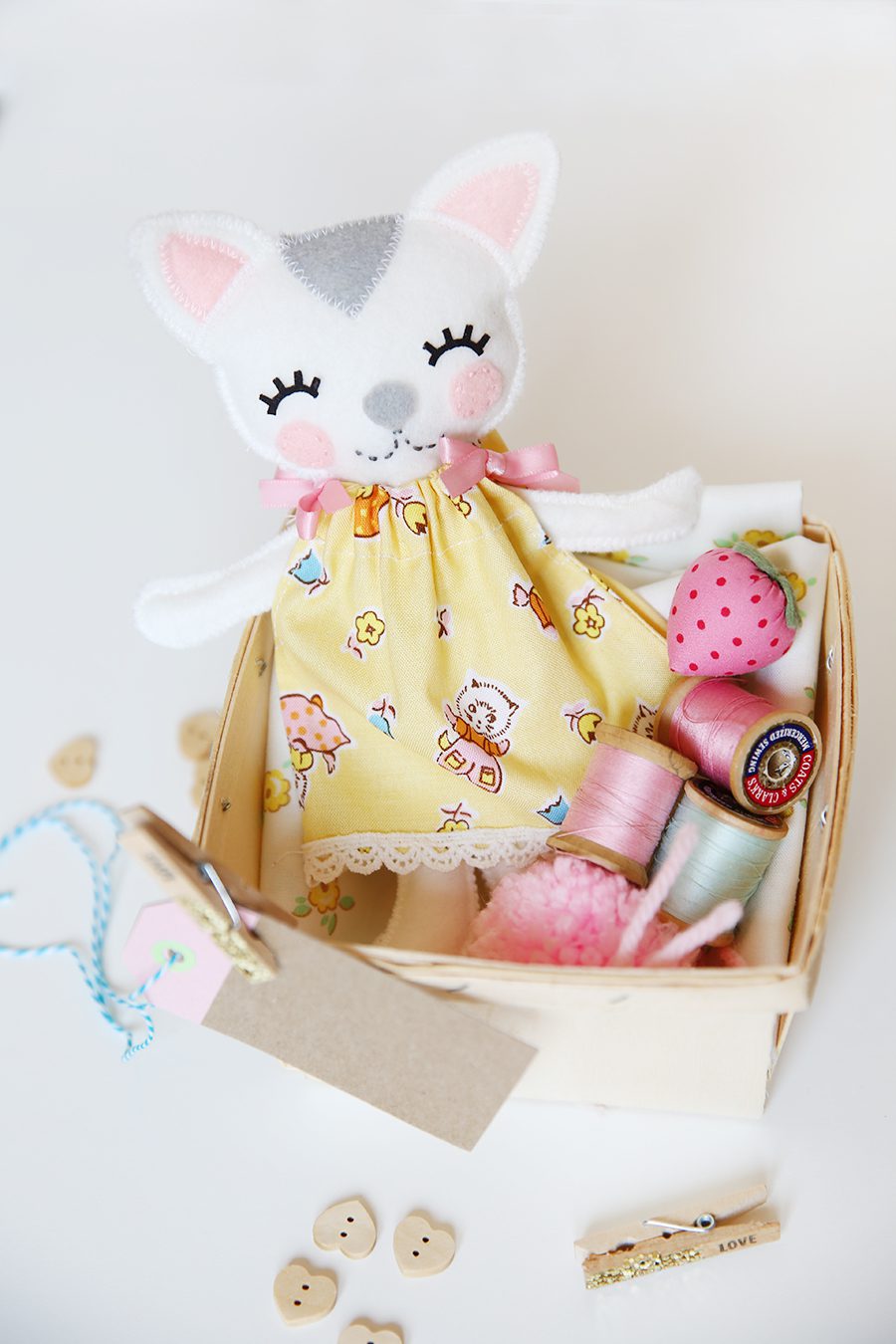 The Lullaby Kitty doll stitched by Elea Lutz is so summery and fresh.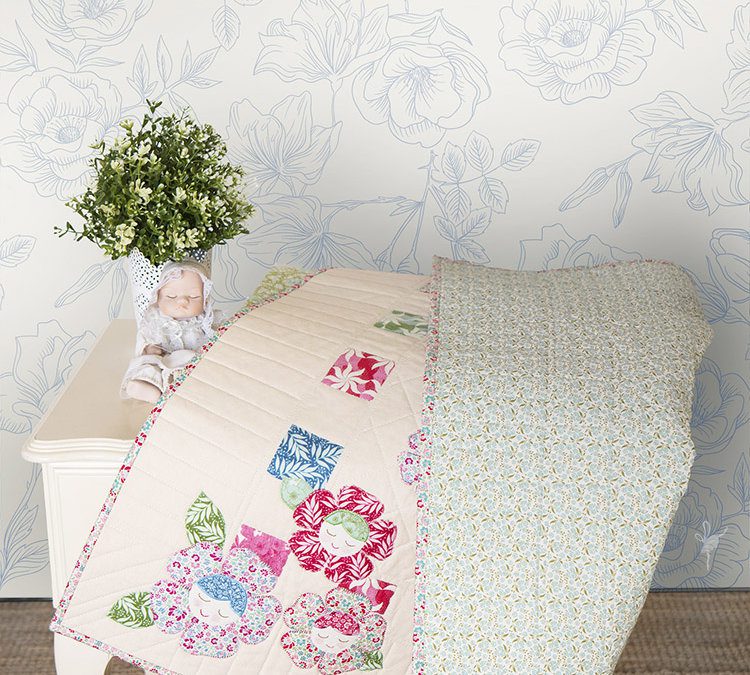 Ali from Arabesque Scissors used Tilda Cottage to great effect, when piecing the Flower Friends Cot Quilt. So charming!
If you'd like to know more about the book, there's a Sew Along being run on Instagram for the months of March and April and an update answering all your questions will appear on the blog shortly.
And to wrap it all up we had a Book Launch at my favourite quilting store, The Quilters Angel. Being my local store, there were lots of familiar faces. And Steph and Marion put on an amazing event. It was a wonderful opportunity to showcase my work and share my love of sewing with other like minded people!
New Patterns
Flora Fiesta Embroidery
There were several new patterns created last year too. My favourite was the Flora Fiesta Embroidery design that was created for Issue 17 of One Thimble Digital Sewing Magazine*. Inspired by the vibrant and textural floral motifs found in Mexican hand embroidery, this design is completely hand stitched using only satin and back stitch. So it's a great introduction to embroidery. Designing this project really got me inspired to think about creating more hand embroidery designs this year!
You can purchase the instant download PDF pattern HERE.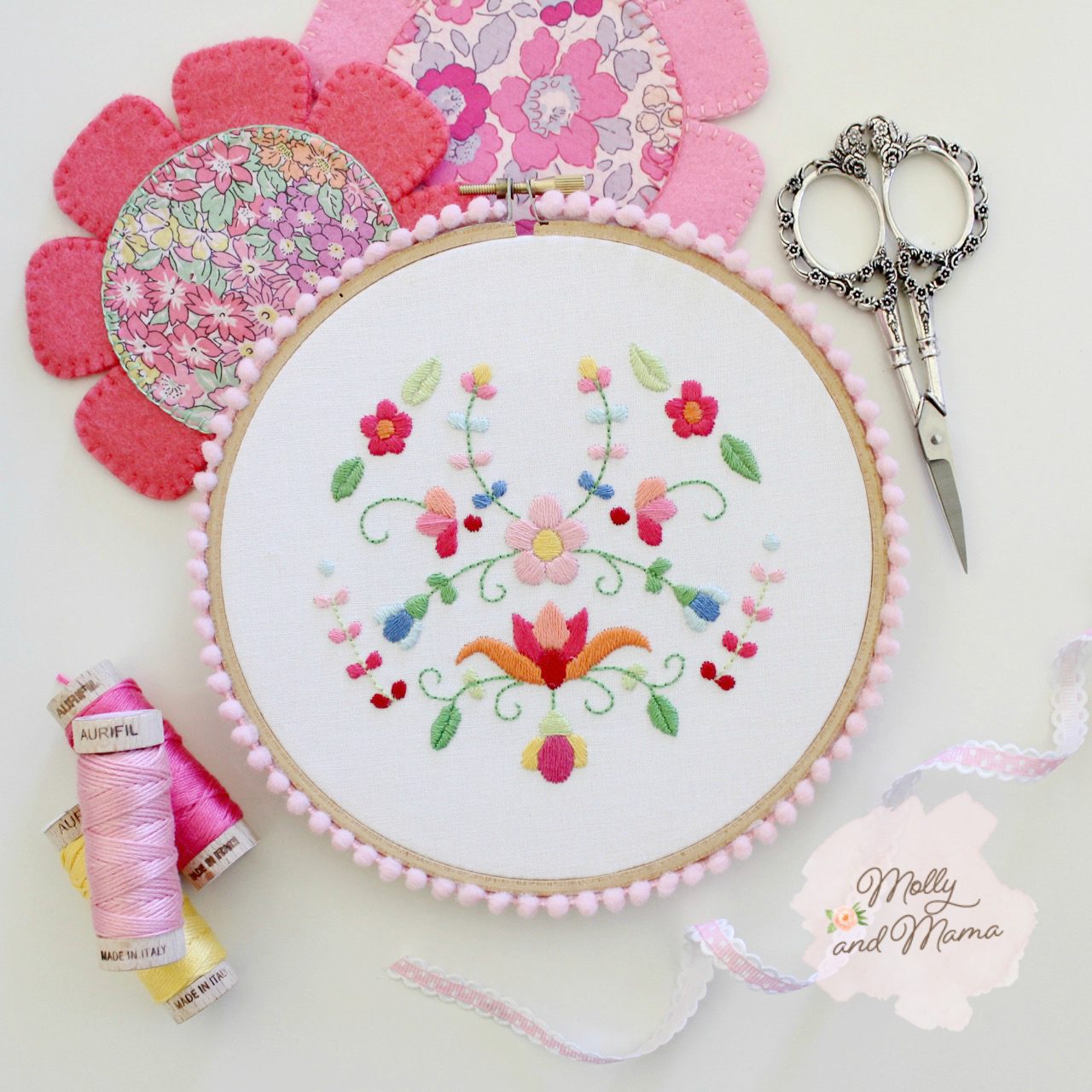 Summer Rose iPad Pouch
Designed for Tilda Australia, the Summer Rose iPad pouch features a dainty floral embroidery detail on the flap, and a simple strip patchwork design. Quick and easy to make, it's a really pretty way to safely store your iPad Air. You can even use it for sewing supplies and materials, when you are travelling.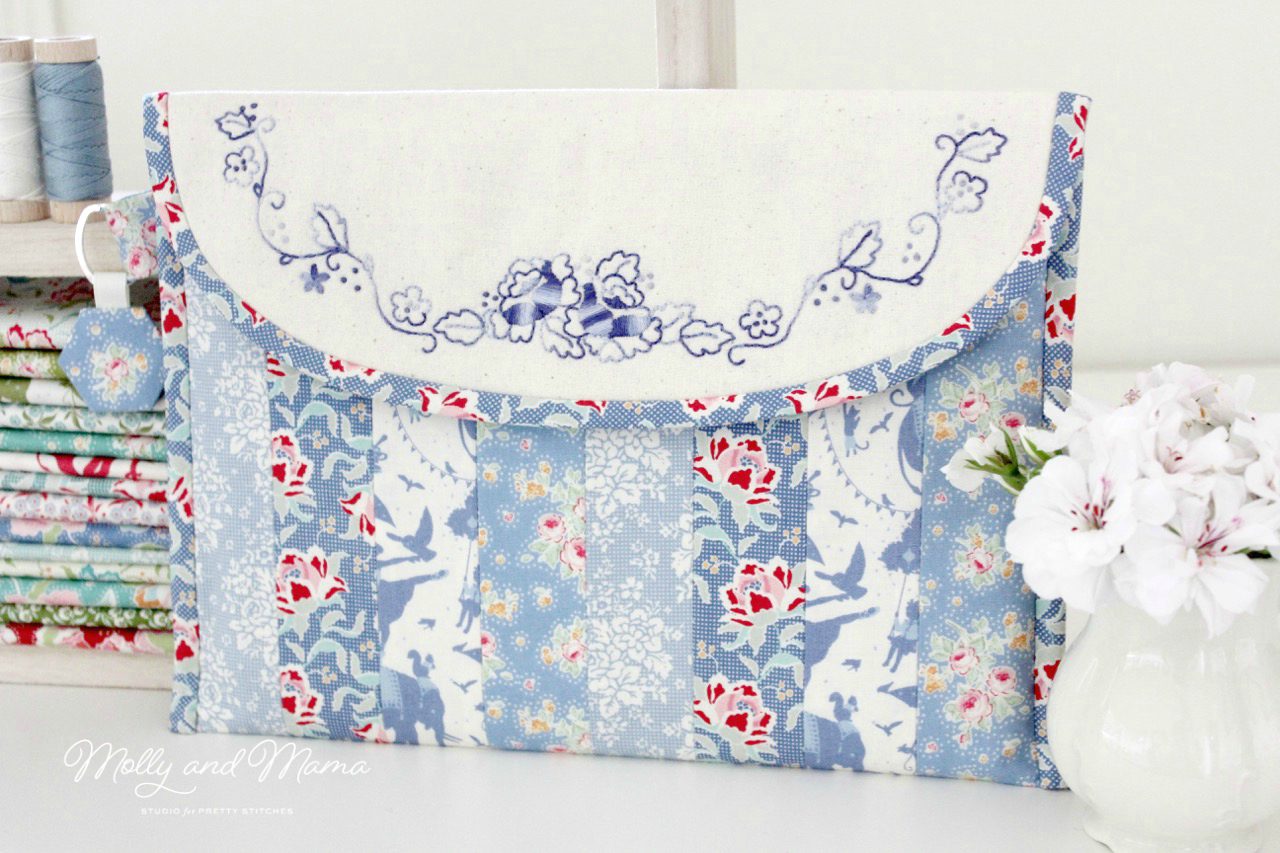 The Hettie Hexie Mini
Hexies were everywhere in 2017, and I don't think English Paper Piecing is showing any signs of slowing in popularity. The Hettie Hexie Mini Quilt pattern not only gives you a great introduction to sewing hexagons, but also quilting too. You can see more in the store.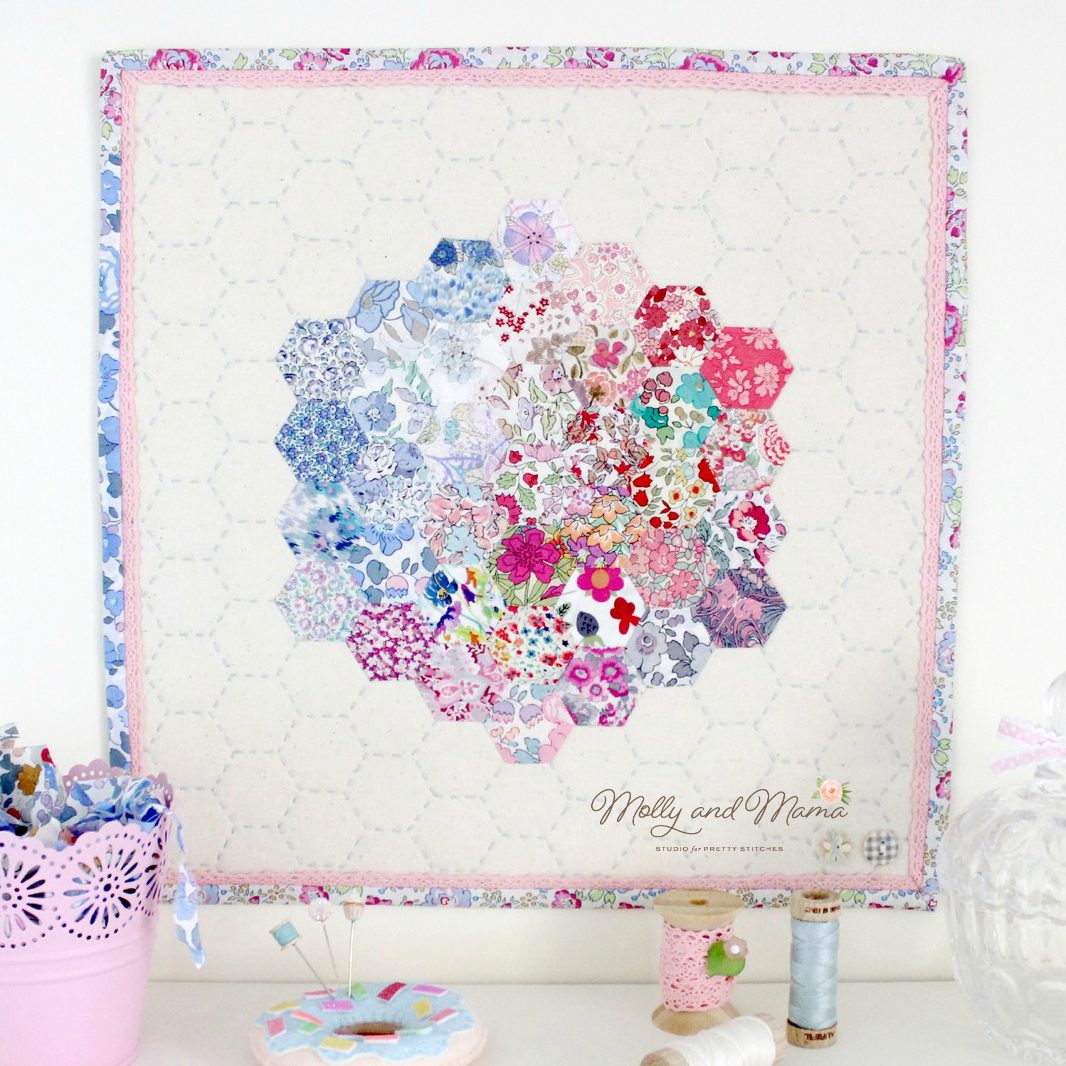 Hexagon Bumblebee Bag and Spring Fling Pouch Set
Both of these two new projects were designed for the Quilters Angel's 'Stitcher's Dream Day Out' 2 day event held last September. It was my first big teaching event, and I can't tell you how much fun I had. I got to design these two pretty projects for attendees to stitch while they were there. Then I was able to run mini demonstrations and get to chat to everyone too. It was wonderful.
The Hexagon Bumblebee Bag gave the makers who attended a chance to try their hand at glue basted English paper piecing. I love the details on the embroidered hexies. This pattern is now available in the store.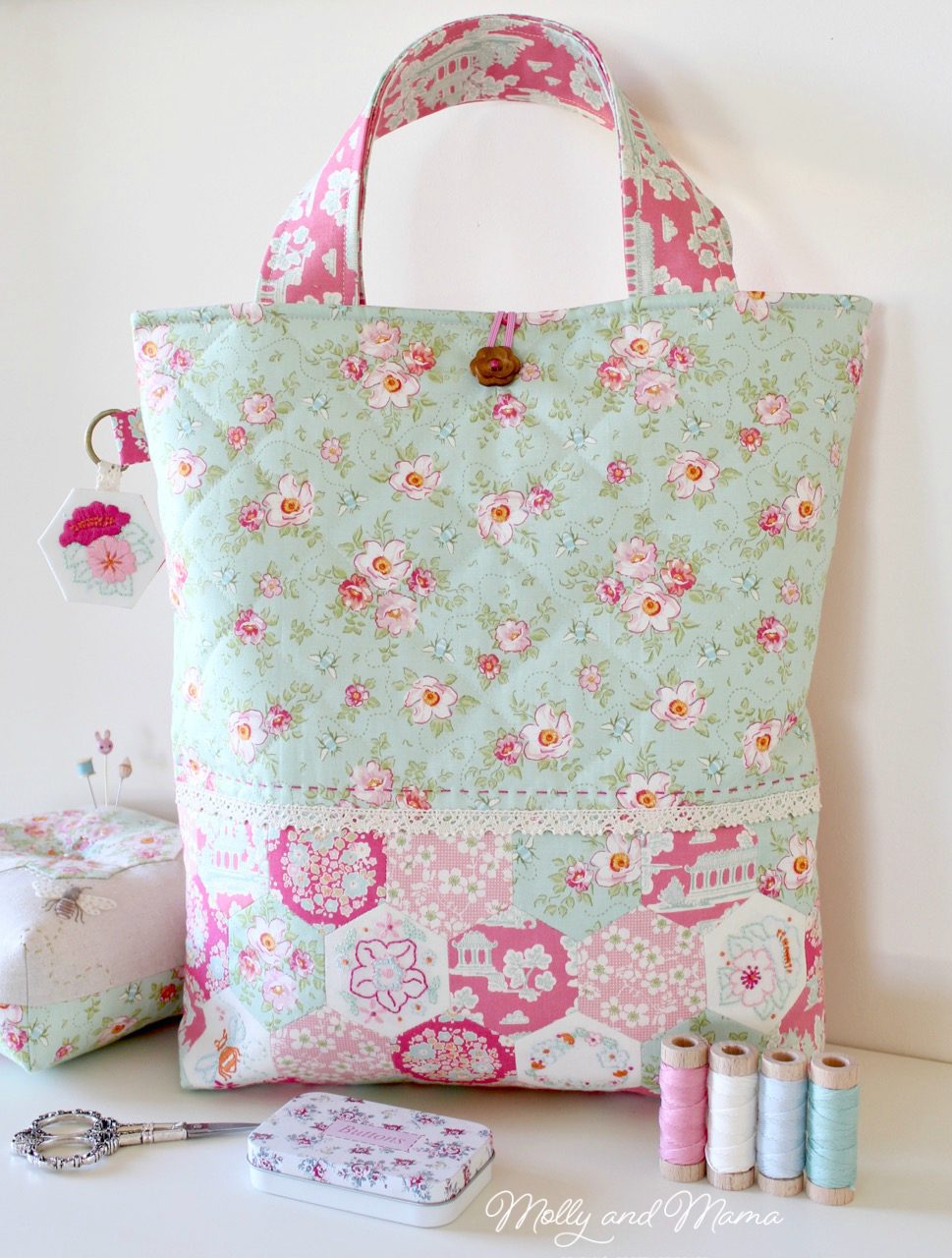 You can also find the Spring Fling Pouch Set in store. It contains the patterns and instructions for both the embroidered pouch with the lace zipper, and the glasses case too. I love the delicate pinks in this Quiltgate fabric.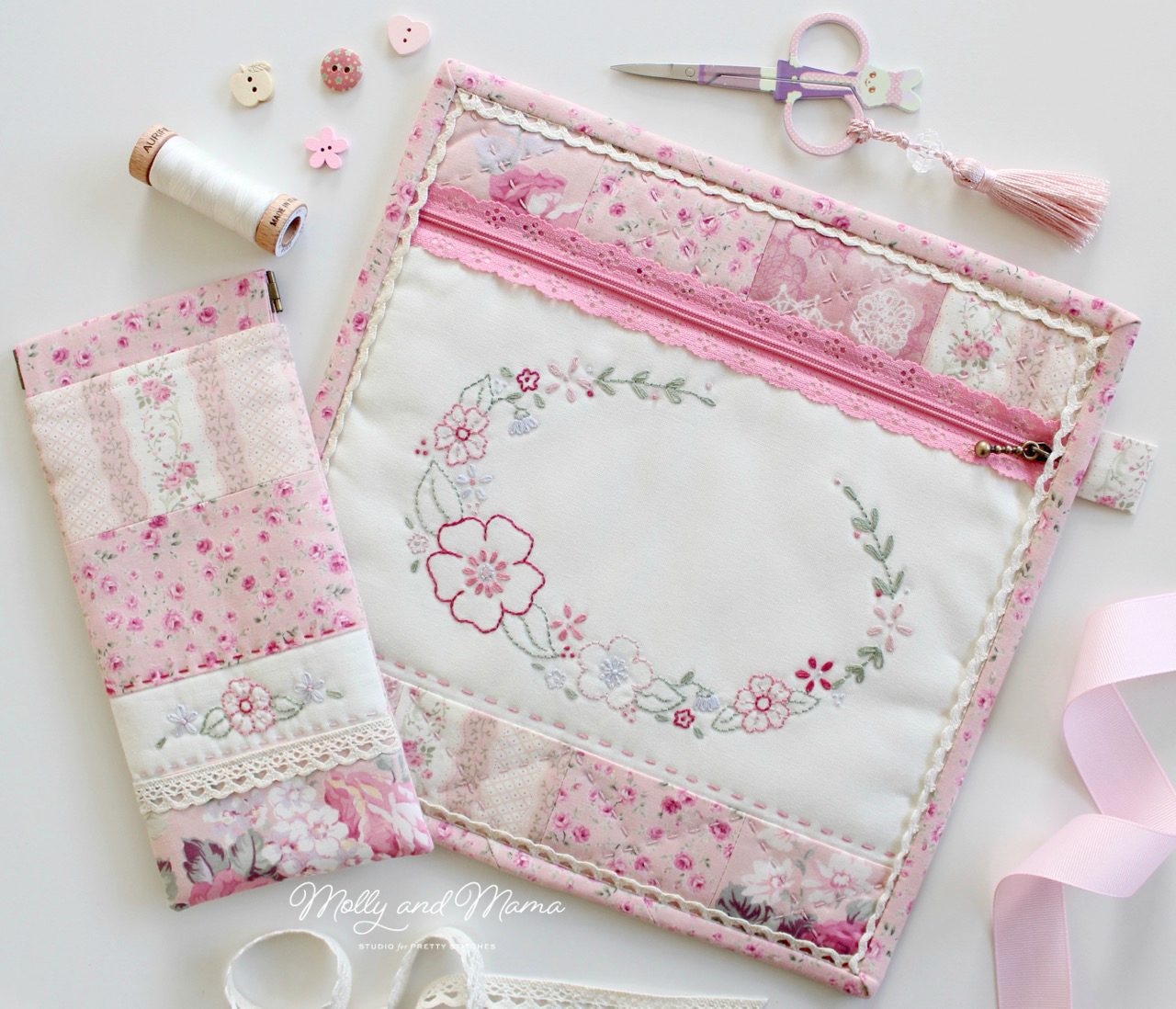 Tutorials
2017 saw the addition of the Love Heart Mini Quilt, Felt Flower Coasters, and Hexie Flower Heat Pack tutorials. Head to the Tutorials Tab to see these and a whole range of other projects that encompass felt sewing, embroidery, appliqué and more.

Blog Tours and Other Projects
Last year was a great one for joining other blog tours for book reviews and fabric range releases. The bunny hoop below came from the stunning book Made For Baby: Cute Sewn Gifts
*. You can read more about Ayda's book and her blog CafeNoHut in this blog post. The lovely hexagon placemat came from the happy hexies* book produced by Zakka Workshop. I blogged about it here. The Love Banner was the project I made from Jemima's book Weekend Quilting: Quilt and Unwind with Simple Designs to Sew in No Time
*. I wrote all about the book here. And another favourite project was from Sharon's book Quilting On The Go: English Paper Piecing
*. My stop on her book tour is here.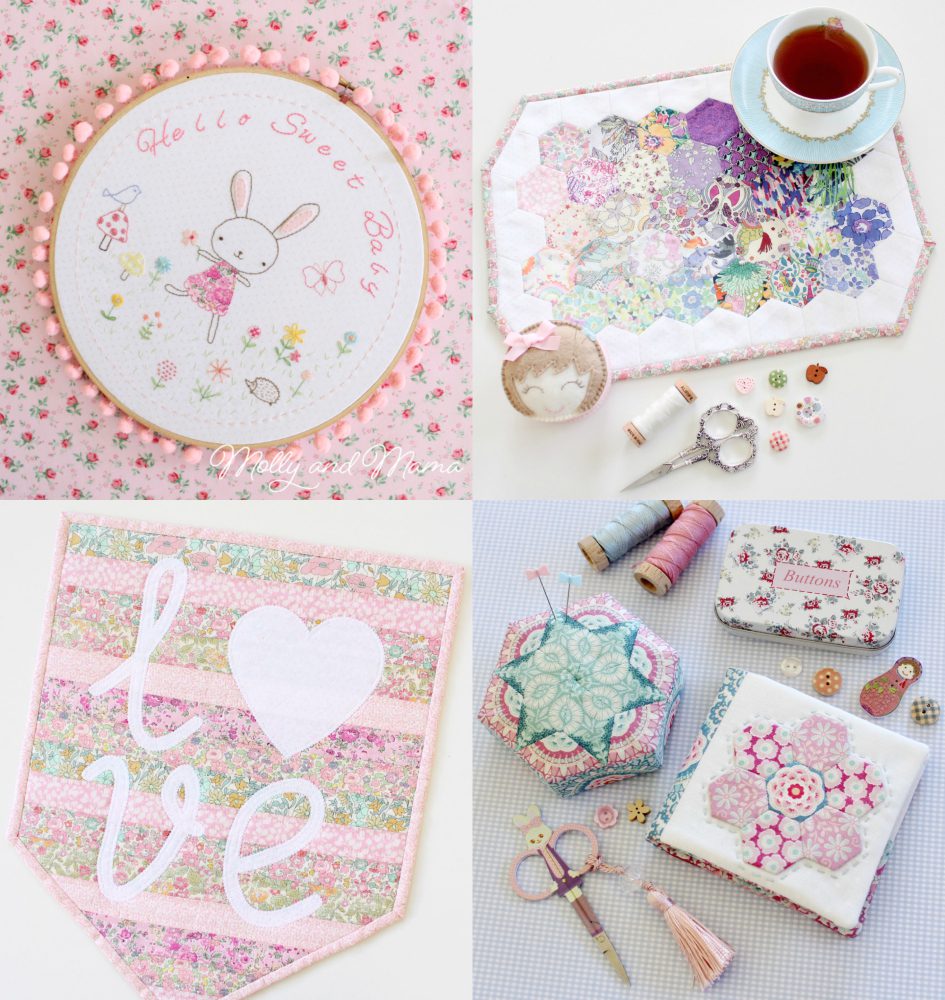 I could show more, but really this blog post is long enough already! Suffice to say that 2017 was a year that really confirmed for me that I am doing something that I love, that I am passionate about and that means a lot to me. It's important for me to share my love of traditional sewing techniques. I want to show beginners that they can create beautiful pieces from my sewing patterns, using simple and traditional techniques that can then be applied to all manner of sewing projects.
I hope this blog inspires you, even just a little.
I love seeing your sewing and if you've made something with one of my patterns I'd love you to share it with me. Use the hashtag #mollyandmama on Instagram, or post your makes to the Molly and Mama Facebook Page. Thanks for your support as I continue my creative journey and share it with you.
Happy stitching, Lauren x
This post was written by Lauren Wright and appeared first on Molly and Mama www.mollyandmama.com.au