Welcome to the Pretty Handmades Book Showcase
Welcome to the Pretty Handmades* Book Showcase! This book is my first, and I am just so excited to finally be able to share it with you.  It has definitely been a labour of love. With 20 beautiful, whimsical felt and patchwork sewing project designs, it's made to encourage and inspire!
Copies of the book have started arriving for our European friends, although those of you in the USA and surrounds will have to wait patiently until the 1st of October. 'Pretty Handmades* by Lauren Wright' is available for preorder at Amazon and through all good online bookstores. I will also list some books for sale on the website here towards the end of the month, so if you're in Australia, and you're interested, be sure to keep an eye out!
*denotes affiliates links
So What's The Book Showcase All About?
I have reached out to my favourite bloggers, designers and makers to help me celebrate the launch of the book. These ladies are so inspiring! And I am looking forward to seeing how they sew one of the projects from the book, and put their own creative stamp on it.
Every day in the month of September, a different blogger will share their creations. Tomorrow we'll be hearing from the lovely Jemima from Tied With a Ribbon. I recently helped her celebrate the launch of her book, Weekend Quilting* with her own blog tour. Tomorrow, you can head to her blog to see what she has made. Then you can follow on with the rest of the schedule outlined at the end of this post.
I'll also be sharing a weekly round up every Friday showcasing all the projects that the bloggers create. And don't forget that you can also check Instagram daily. Head to @mollyandmama where I'll share all projects from the showcase. Then use the hashtag #prettyhandmadesbook to search for related posts. There'll be lots to explore!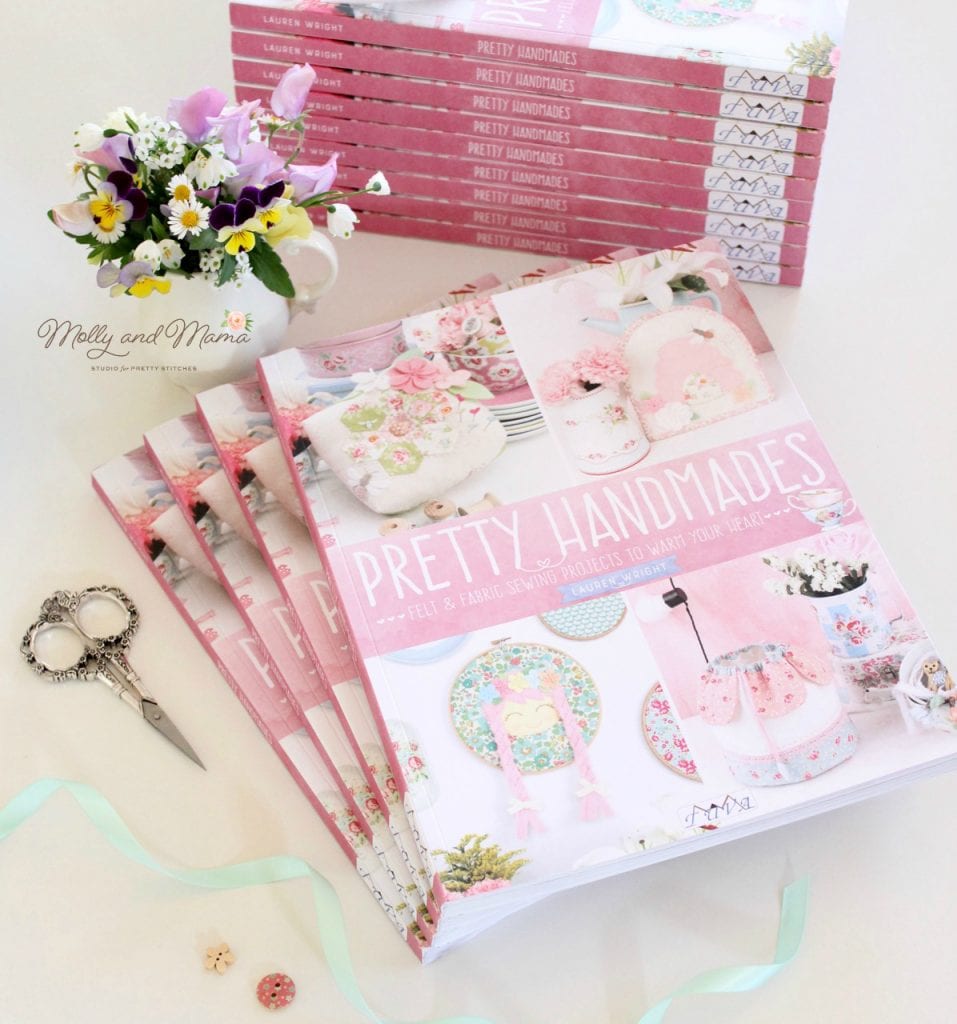 More About Pretty Handmades
Early last year I began working with Tuva Publishing to put together a book of 20 felt and fabric sewing projects that were perfect for those who were just starting their sewing journey, but would also inspire more experienced makers too. From patchwork, quilting, and hand embroidery, to English paper piecing, and sewing with felt, the book can help you learn new skills or challenge you to try different techniques and create something really special. Whether sewing for yourself, or making gifts for loved ones, I hope these pretty projects will inspire your creativity and really warm your heart.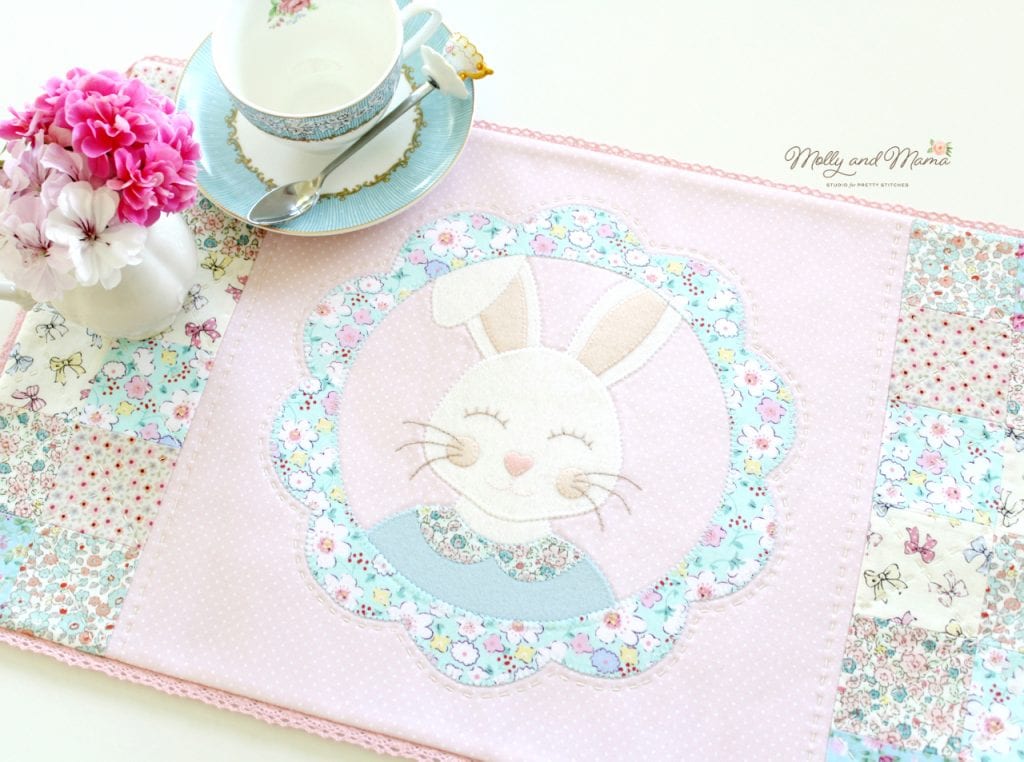 Every project in Pretty Handmades contains colour photographs, step-by-step illustrations and detailed (but easy to follow) instructions. Many of the designs are quick to make but I hope they are also lots of fun to create. The Hoppy Squares Table Tidy (above) is probably one of my favourite projects in the book! And I love the Lullaby Kitty felt doll too. She even has a matching sleeping bag made with beautifully English paper pieced details.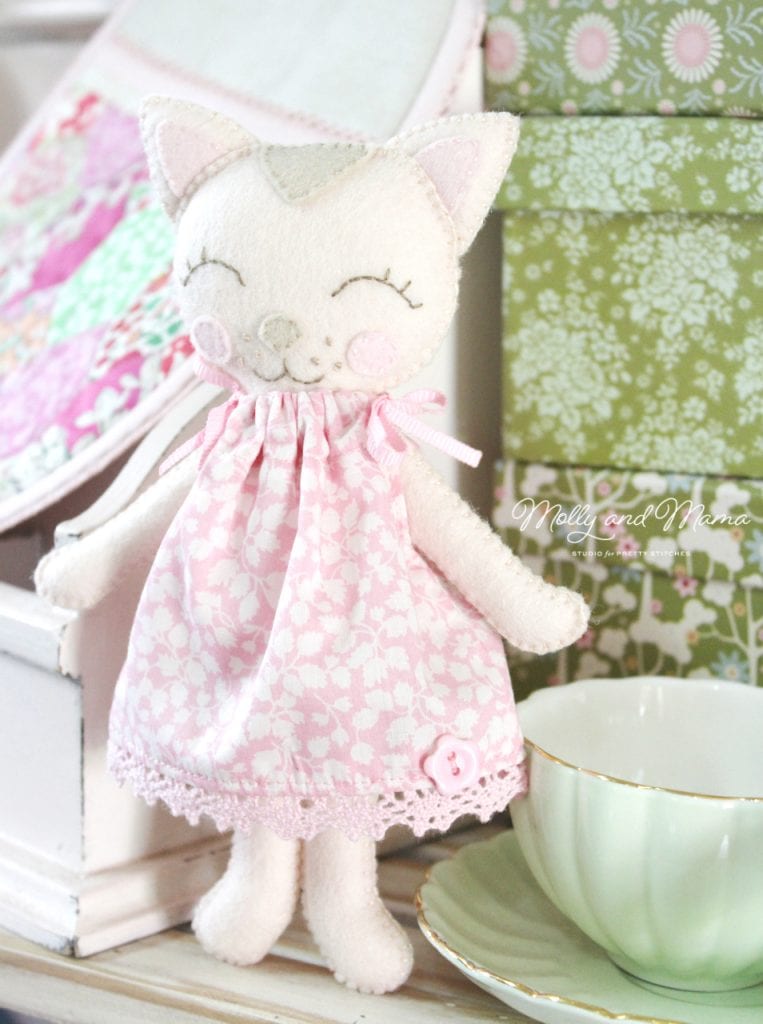 The Busy Bee Pin Cushion and Honey Hive Stitchy Book also hold a special place in my heart. There's something about those pretty pink and green accents and the beautiful Tilda bumblebee fabric.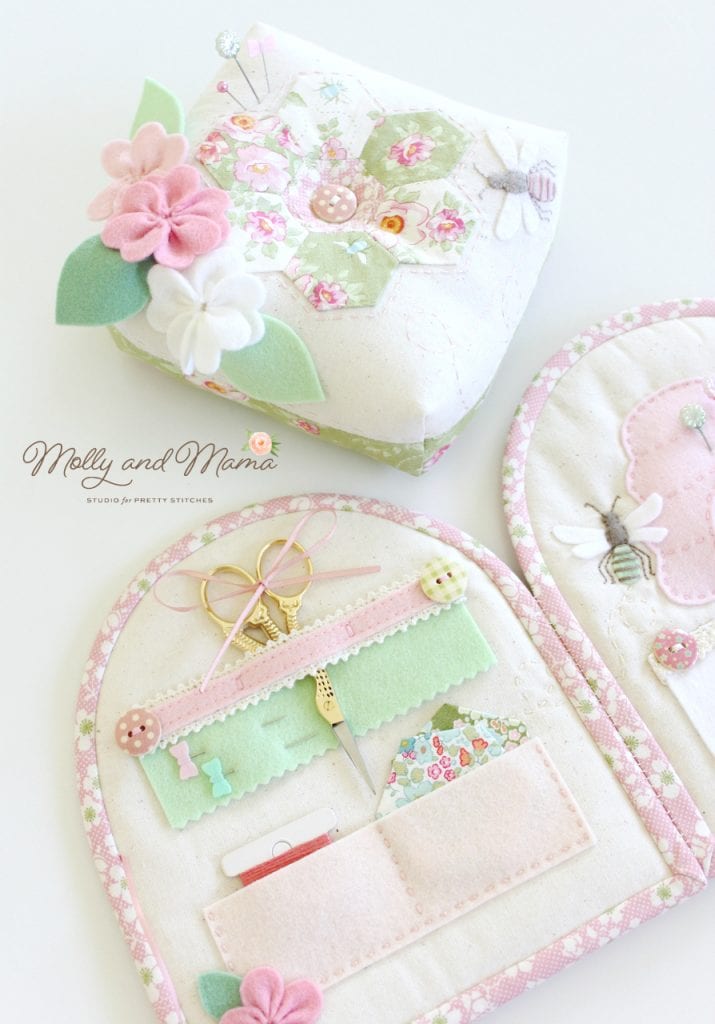 The Polly Plaits Hoop Art is a fun make for a little girl's room. You'll also find projects like the Pretty Petal Dilly Bag and the Flower Friends Pin Cushions featured below.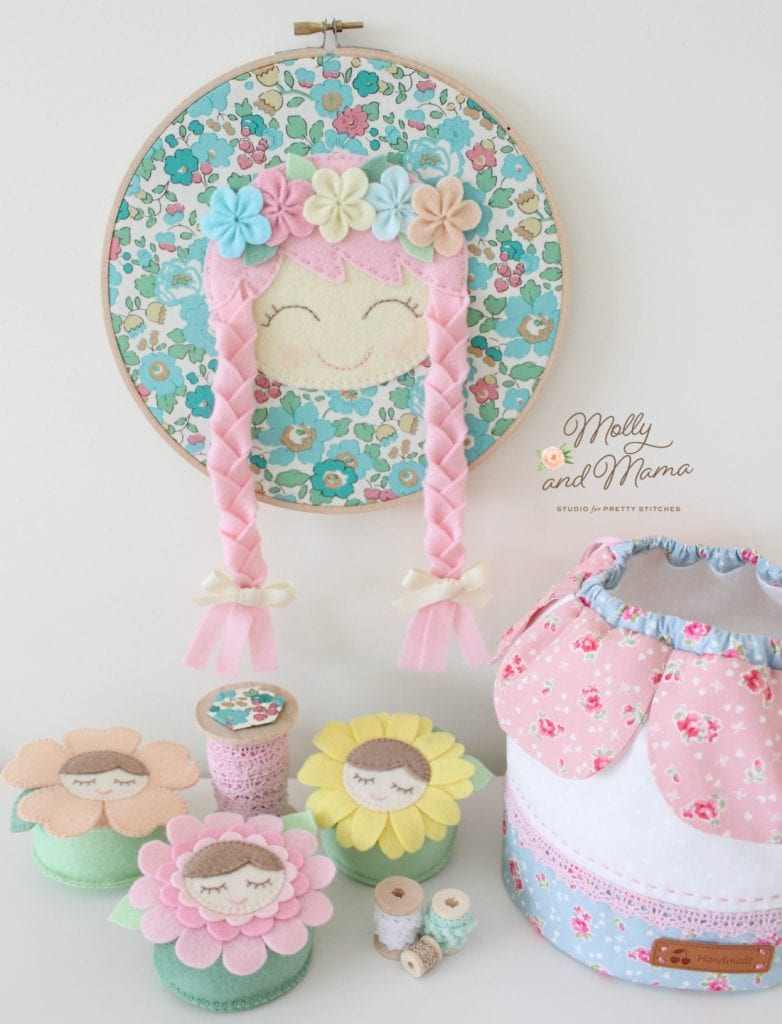 And there's a lovely quilt pattern, a cushion cover, mini quilt, lace zipper pouch, tea towel, wall banner, journal cover and matching bookmark, carry bag and travel clutch too. Something for everyone, and for makers of all levels of expertise.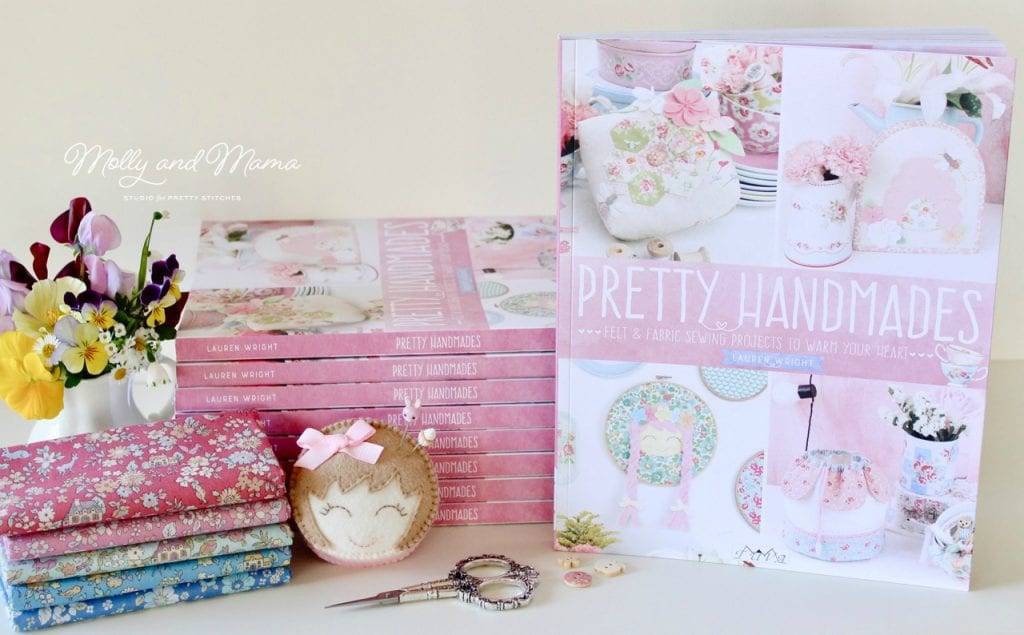 I really do hope you enjoy the showcase and that it inspires you to get creative, whether it's with projects from Pretty Handmades
* or in making your own sweet designs.
Keep an eye out for a special giveaway coming soon too!
Happy stitching, Lauren x
Book Showcase Schedule
Please show these designers and makers your support by visiting their blogs and leaving them an encouraging comment. I really couldn't have done this without their wonderful help, their support and their amazing skills!