Week 3 Round Up of the Pretty Handmades Book Showcase
Week 3 of the Pretty Handmades blog tour has already been and gone. When did that happen? I had my book launch party at my local quilting store this week (but more about that wonderful event later). So that, coupled with major computer problems and the kids being on their Spring holidays, has meant some delays at our place. But I am so thrilled that you are here again to see what has happened in the third week of the tour.
Once again, my favourite bloggers have sewn their choice of projects from my book Pretty Handmades: Felt and Fabric Sewing Projects to Warm Your Heart
.  And once again, they have made the most beautiful pieces! I can't wait to show you. Let's dive right in…
Ali from Arabesque Scissors was such a wonderful help during the book writing process. She tested many of the book projects for me and I was so pleased to have her help because she has an incredible eye, and her sewing skills are amazing! Just look what she did with the Flower Friends Quilt project!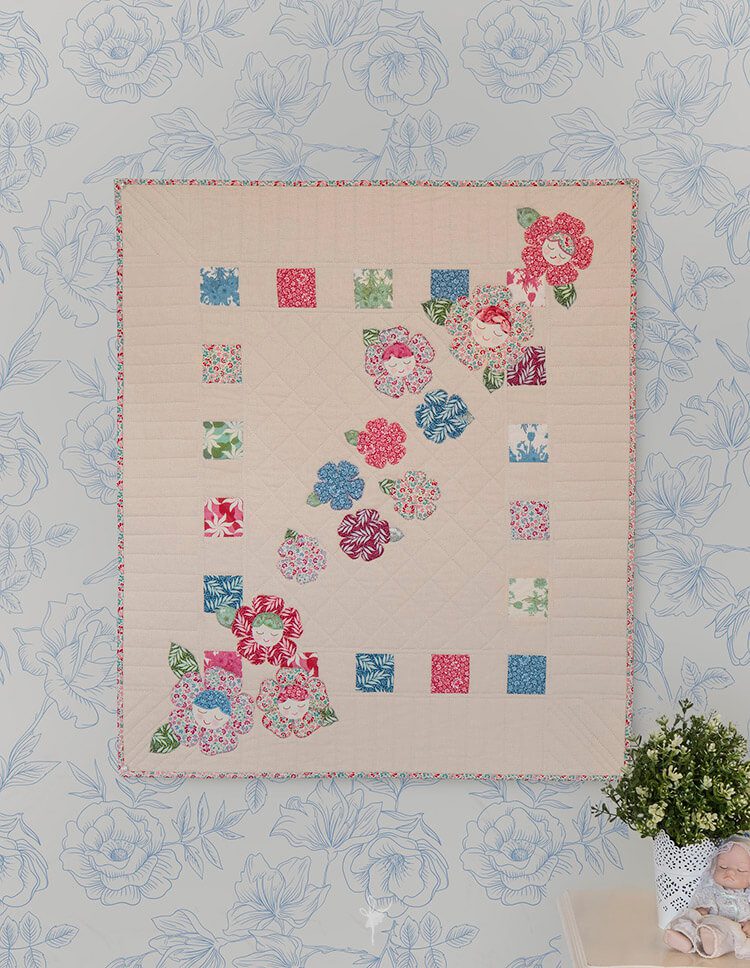 I love that Ali added more flowers and changed up their facial expressions. Aren't those little flower friends so sweet? She used the Tilda Cottage range for this project (thanks to Two Green Zebras). I just love it! You'll find the fabric in Aussie stores from the 1st of October.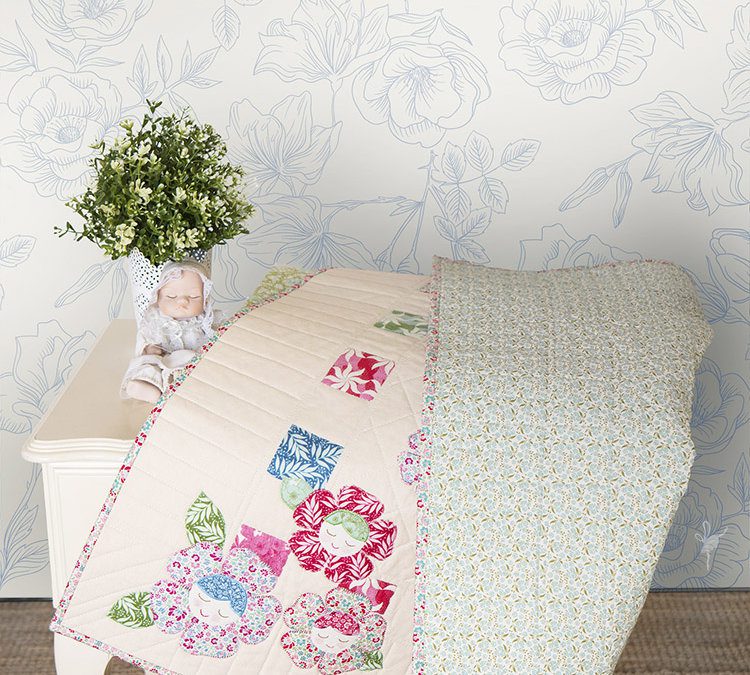 Mollie Johnson of Wild Olive fame, made a beautiful blue version of the Ribbons and Bows Travel Clutch. It was designed with hair ties and clips in mind, but Mollie has shown how to adapt the pattern so that it's perfect to use as a sewing kit too.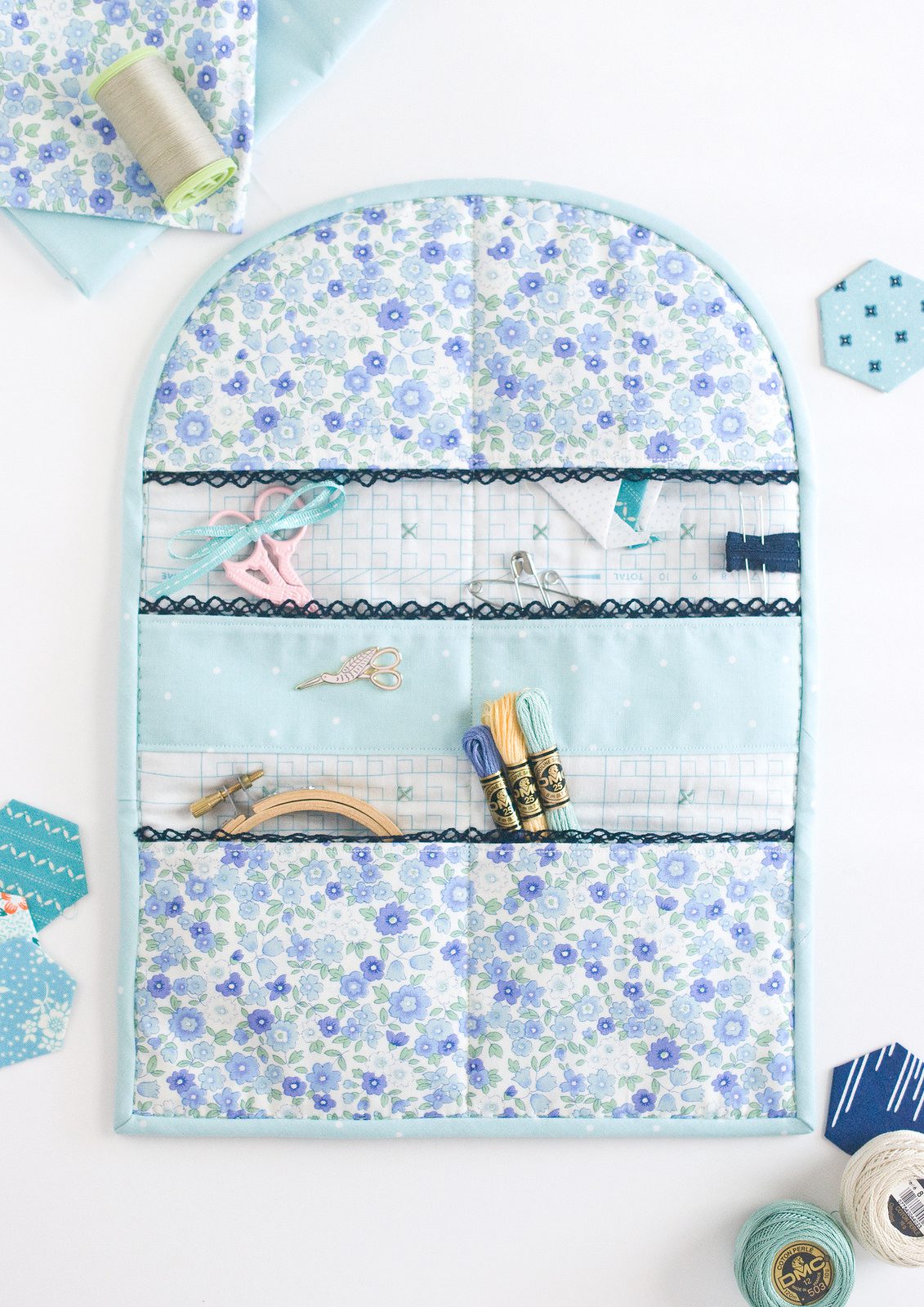 Mollie's choice of fabrics and trims is just adorable. And the extra details she included really add to the project's practicality!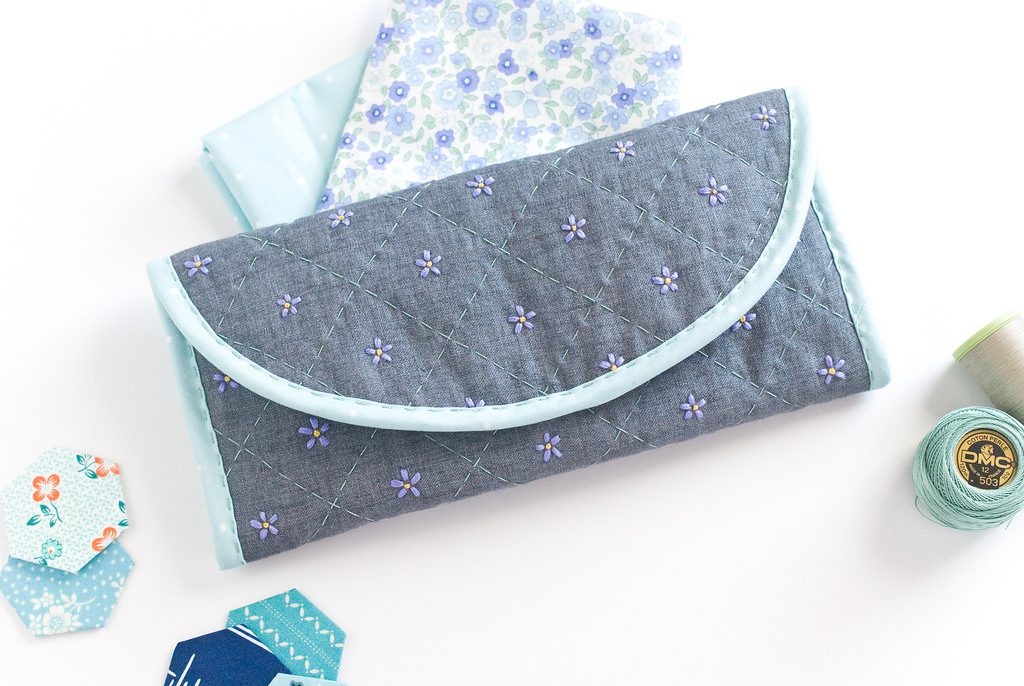 Kristyne at Pretty By Hand used her delicate and dainty First Romance fabric to stitch the Pretty Petal Dilly Bag!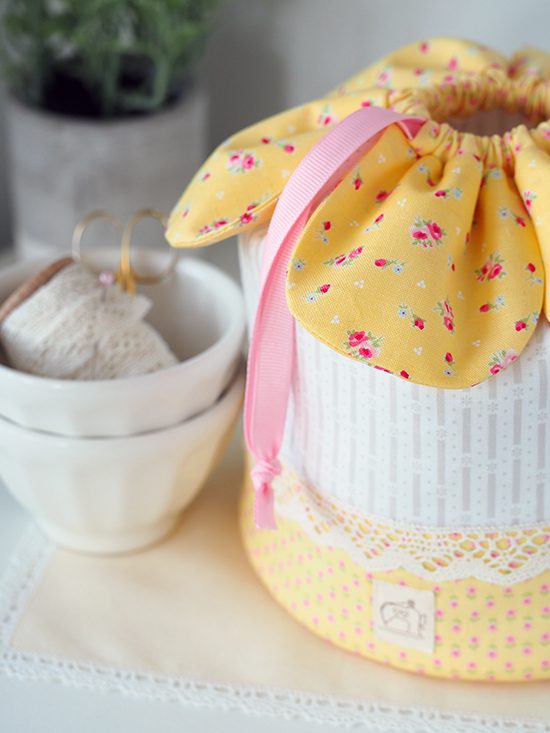 I love the little sewing machine detail she added too! Cute, right?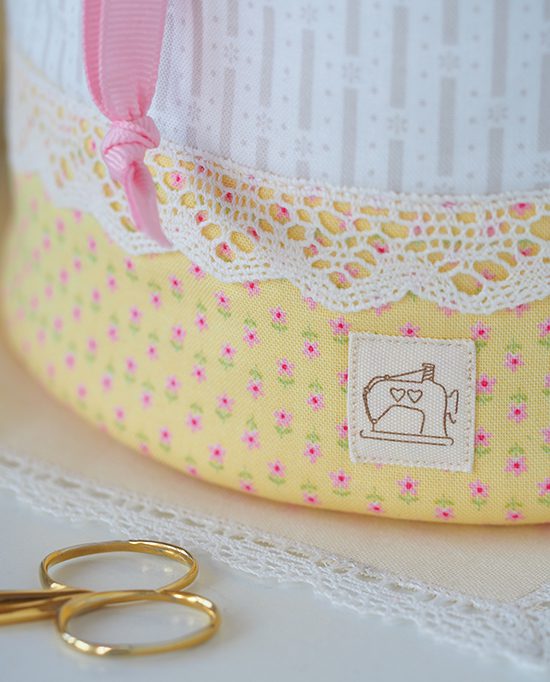 Xanthe at Wife Made wrote a refreshingly honest and open blog post about what happens when things don't go according to plan. And despite her misgivings, I think her Lovely Leaf Scissor Keeper is charming in its simplicity.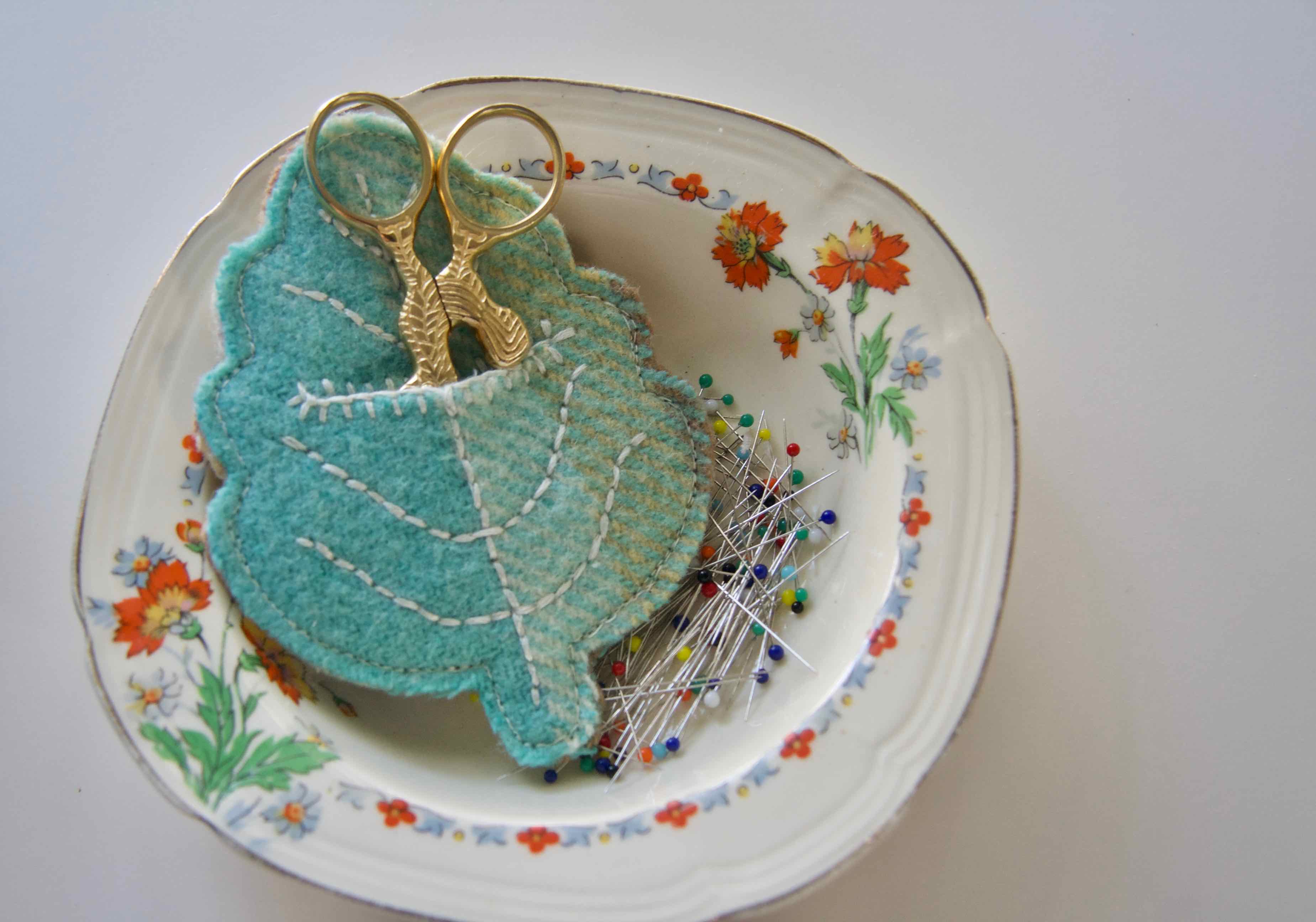 Like me, Anne from Lolli & Grace loves wool felt. So I was very excited to see that she decided to make the Busy Bee Pincushion from my book because it has gorgeous wool felt flowers, but also includes embroidery and hexies too. Mine's all pastel pretty, but Anne's is bold and oh so beautiful! 
I love Anne's use of Liberty too. Everything about this pin cushion is happy and fun! Just like everything else Anne sews.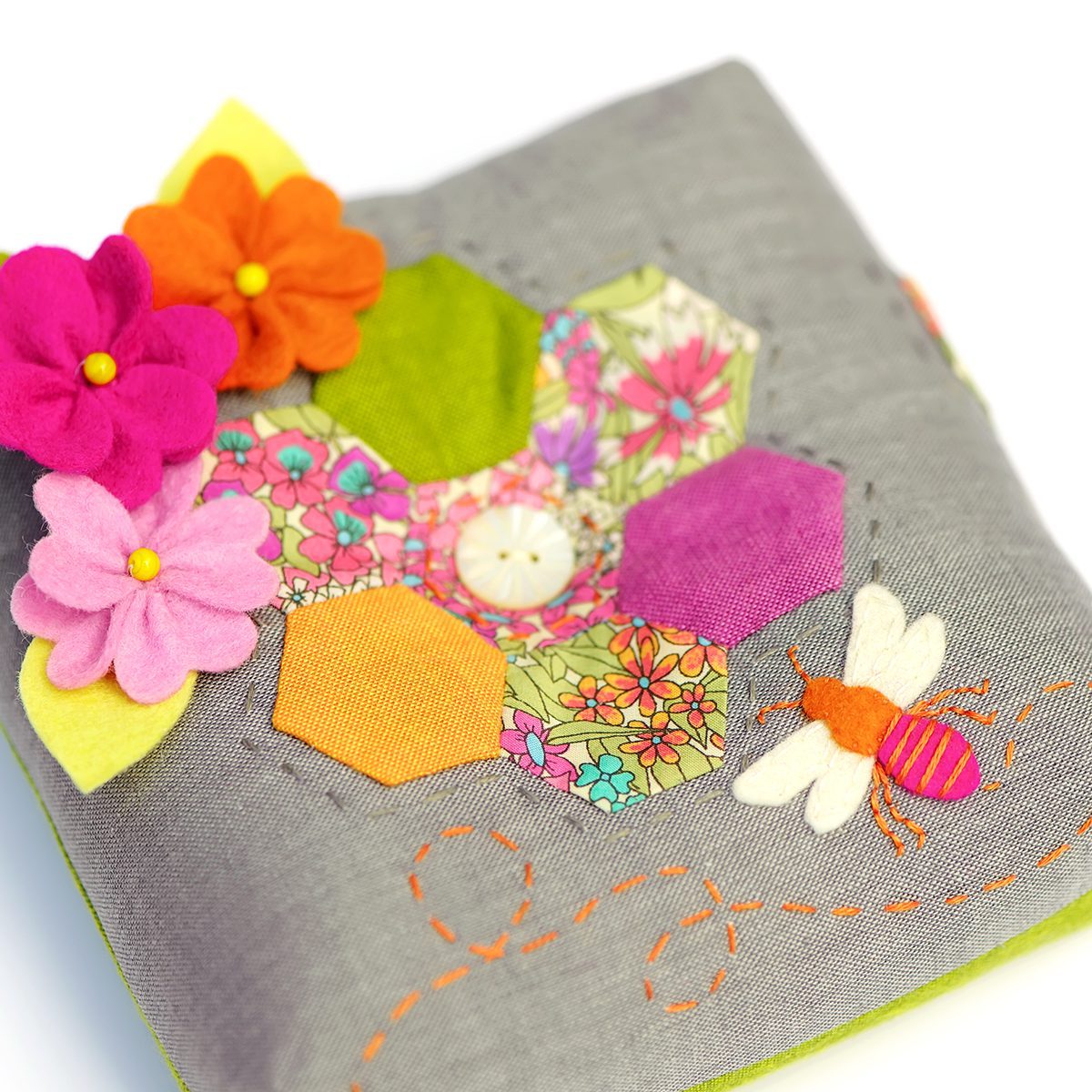 Another felt lover, Larisa from Stitching Notes is known for her delicate stitching and pretty details. She very kindly made three projects from Pretty Handmades. Her Lullaby Kitty sits perfectly in his Sweet Dreams Sleeping Bag. Larisa's son is sure to love this little set.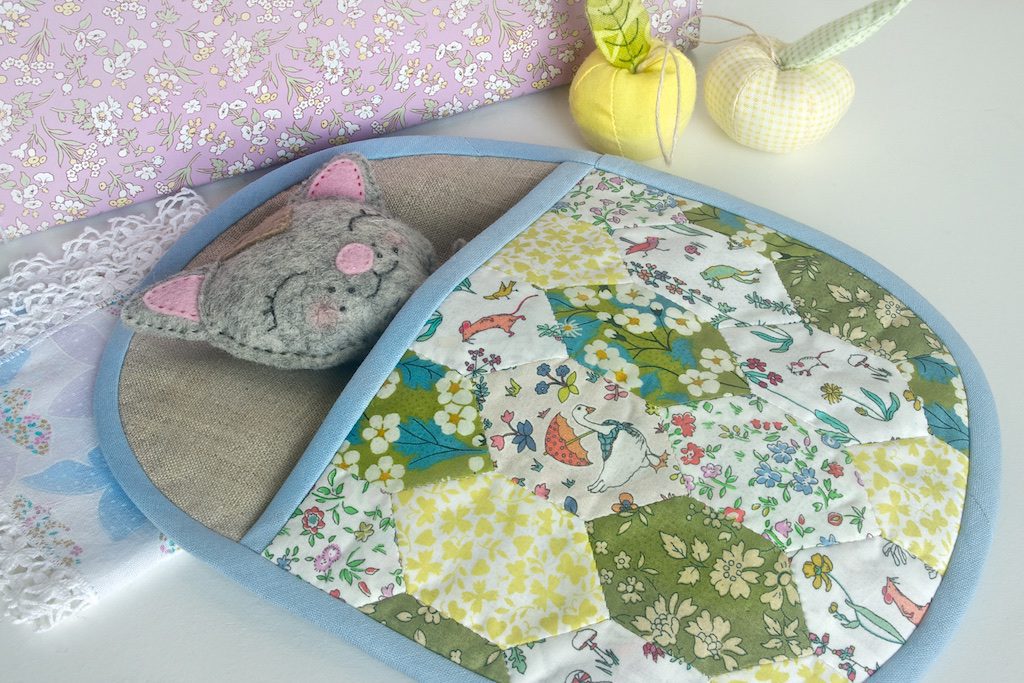 Larisa also made the Honey Hive Stitchy Book. And I have to say that I love how all those extra little details that she added really make the project reflective of her style. Isn't it lovely?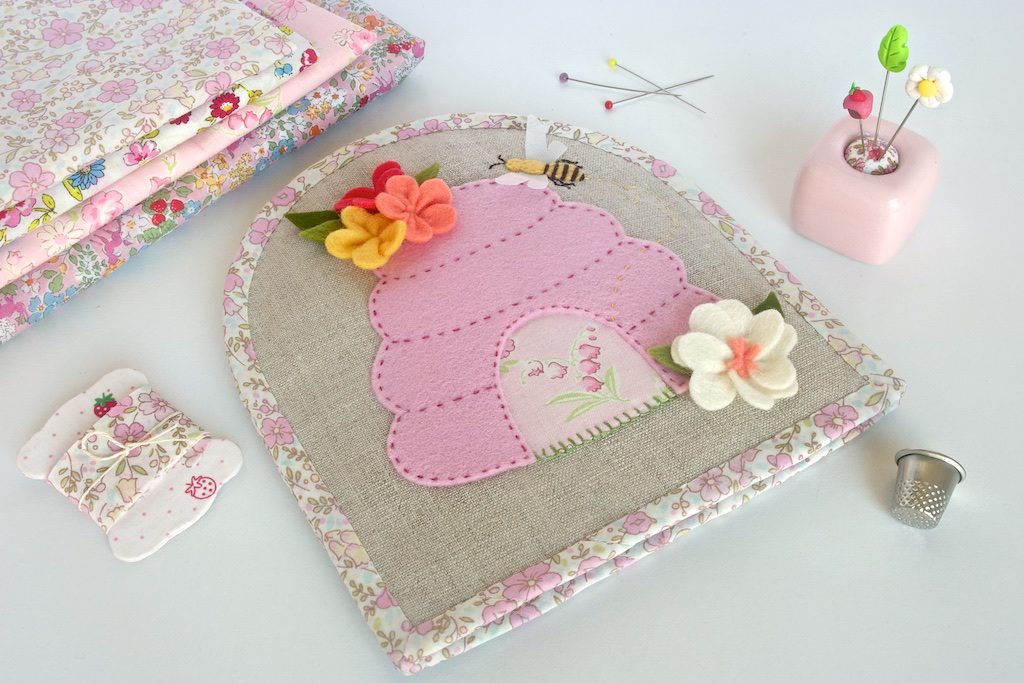 Rounding off the week is Sedef from Down Grapevine Lane. She made the Bloom Cushion Cover in her latest fabric range, Sweet Prairie. I'm loving the way her prints work together. The whole effect is really quite striking!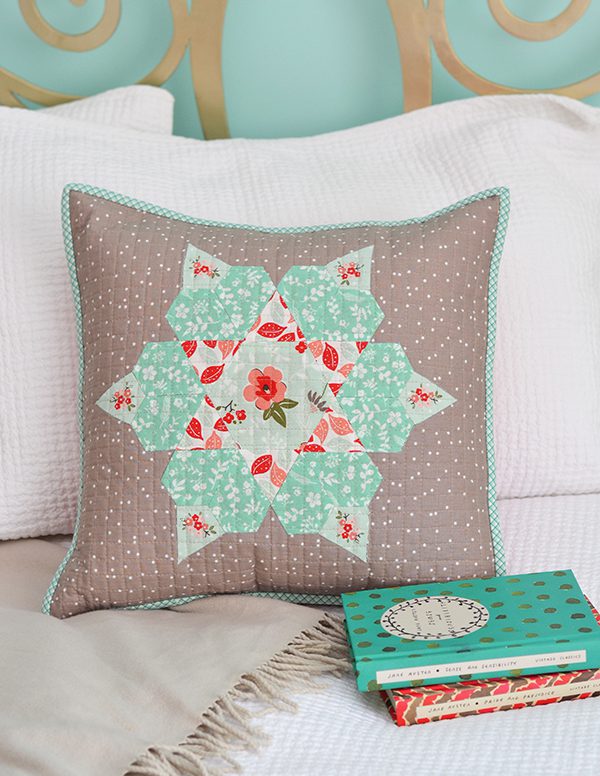 In case you missed it, you can read all about my book here. Then read about the book showcase and see the round up posts from Week 1 and Week 2.
There's also some lovely images over on Instagram. Be sure to check out the hashtags #prettyhandmadesbook and #prettyhandmades.
Thanks for joining us once again. And as luck would have it, because this post is so late, it means that the week 4 round up and GIVEAWAY is happening tomorrow. So stay tuned!
Please visit the bloggers below to see more about their projects. Take some time to look around and then follow them if you like what you see. I love the way we can all support each other on our creative journeys!
Thanks so much for being here. I hope we've inspired you!
Happy sewing, Lauren x