Appliqué Bow Quilt with Strawberry Honey Fabric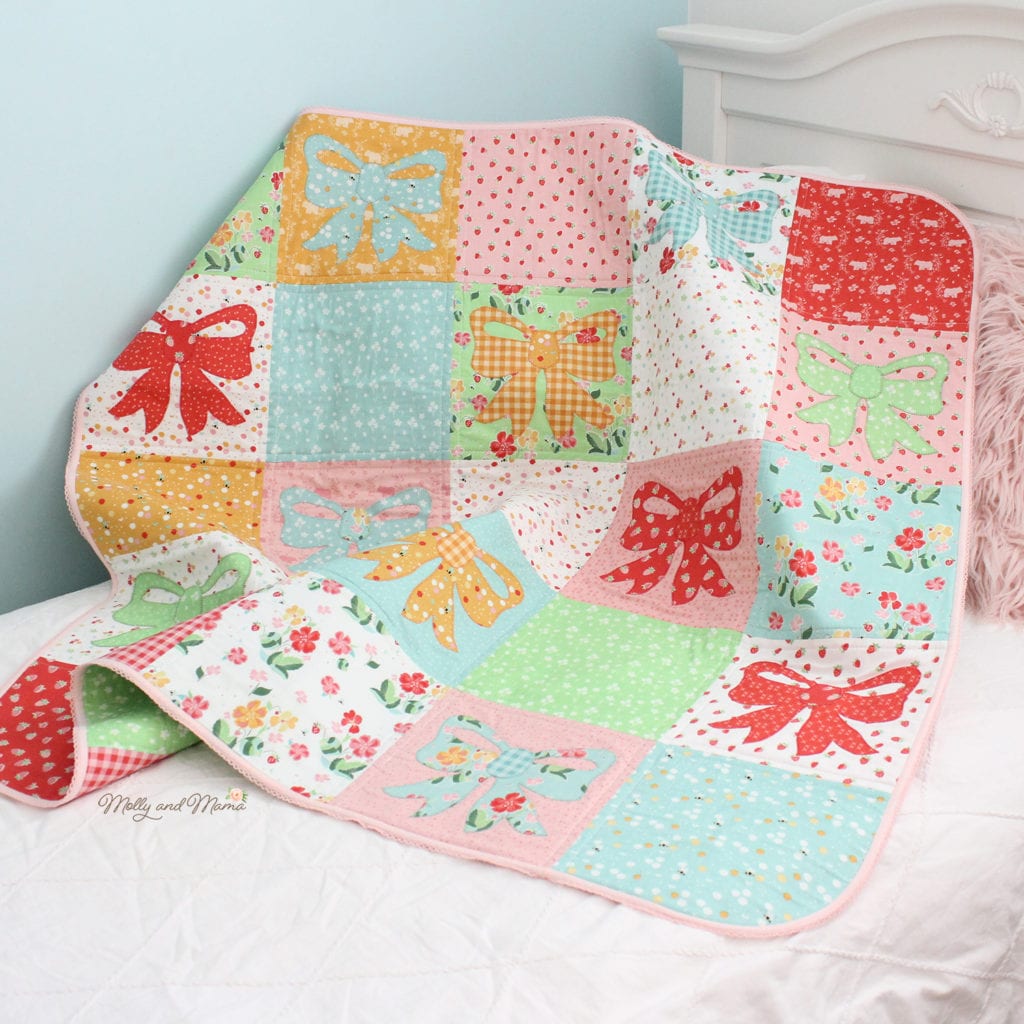 When Strawberry Honey showed up on my doorstep recently, I was so excited to tear away the packaging. Unpacking this fun and vibrant collection from Riley Blake Designs reminded me of lazy, summer picnics. I was especially drawn to the bees and hexies, strawberries and large florals. But this range designed by Gracey from Burlap and Blossom Patterns has a fantastic selection of mixers too, like checks, tiny cross stitches, bubbles, smaller florals and more. And the colour palette is bolder than I usually work with but a really lovely change for me!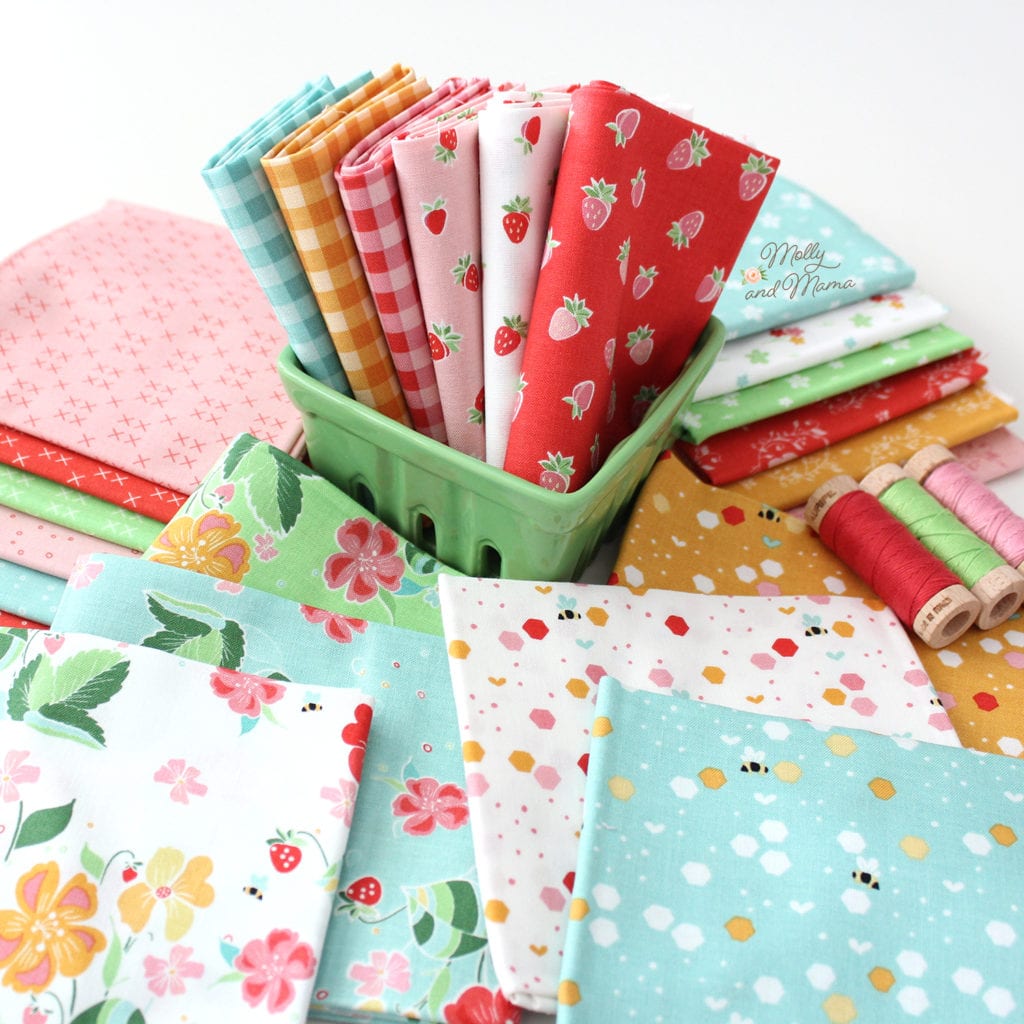 Strawberry Honey inspired me to create a bright and bold appliqué bow quilt. This simple quilt design has been in my sketchbook for a really long time! The quilt front and back are made up of easy patchwork squares, with alternating squares adorned with simple raw-edge appliqué bows. You can read more about the way I like to appliqué HERE.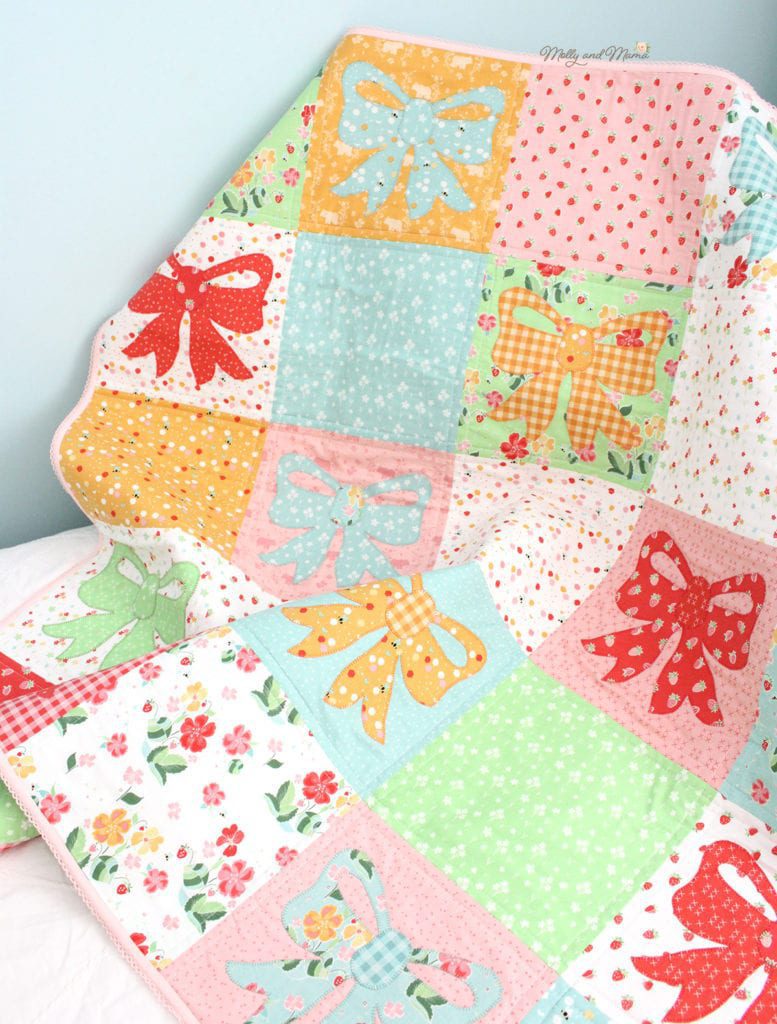 I recently received a new Janome Memory Craft 9450 QCP as part of Janome Australia's Maker Program. And creating this quilt was a great way to throw myself into learning more about its features, how it sews, and what I can do with it. Making the appliqué bow blocks on this wonderful machine made me wonder how I had managed with my basic mechanical Janome machine for all of these years!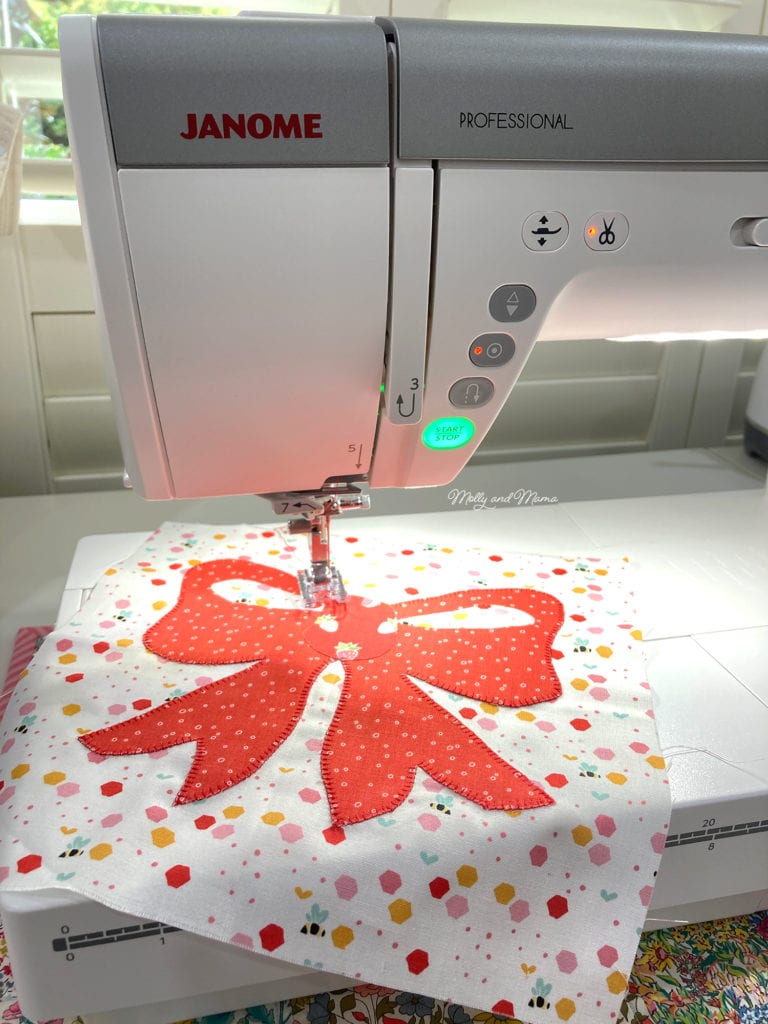 Next I'll be playing with the quilting functions, but for this pretty quilt, I kept it simple with straight lines.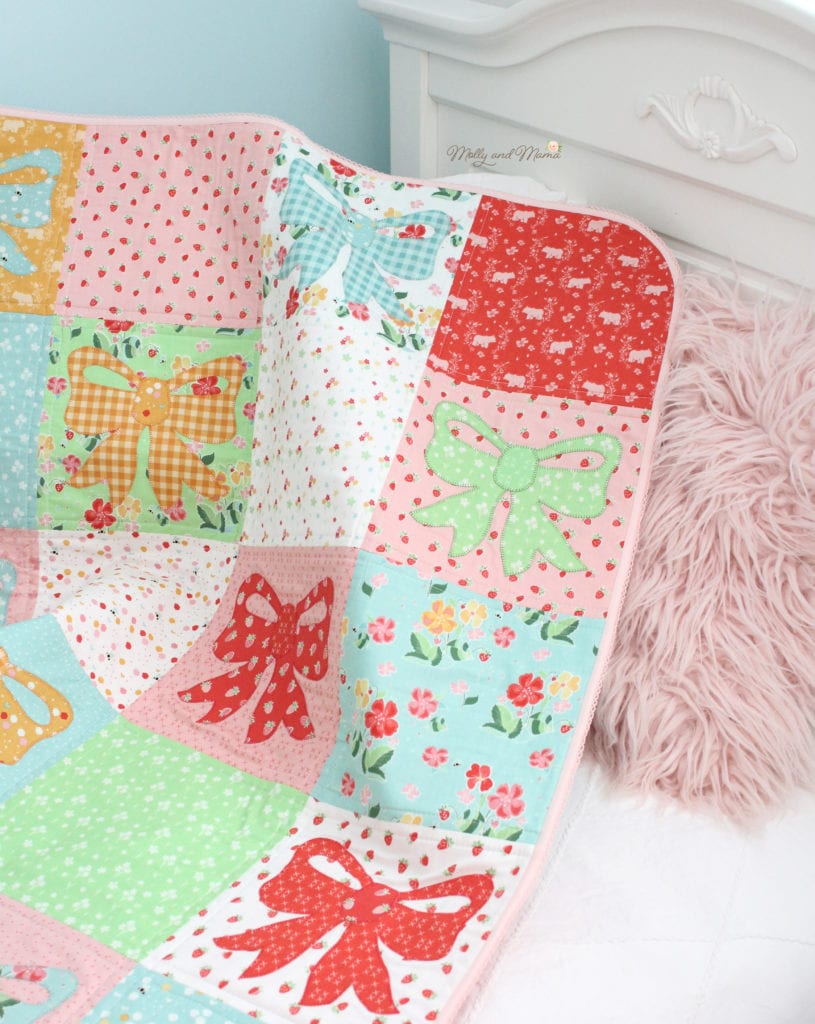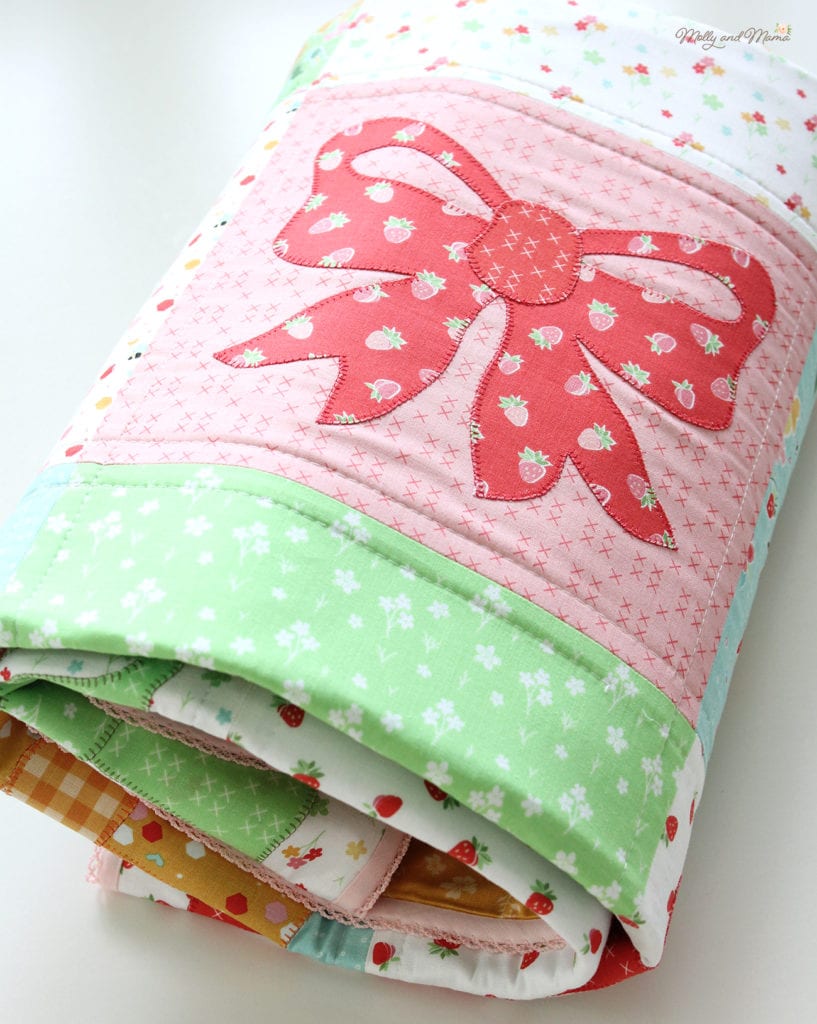 Rounding the corners gave the quilt a sweetly informal touch and the picot edge bias binding added the finishing touch.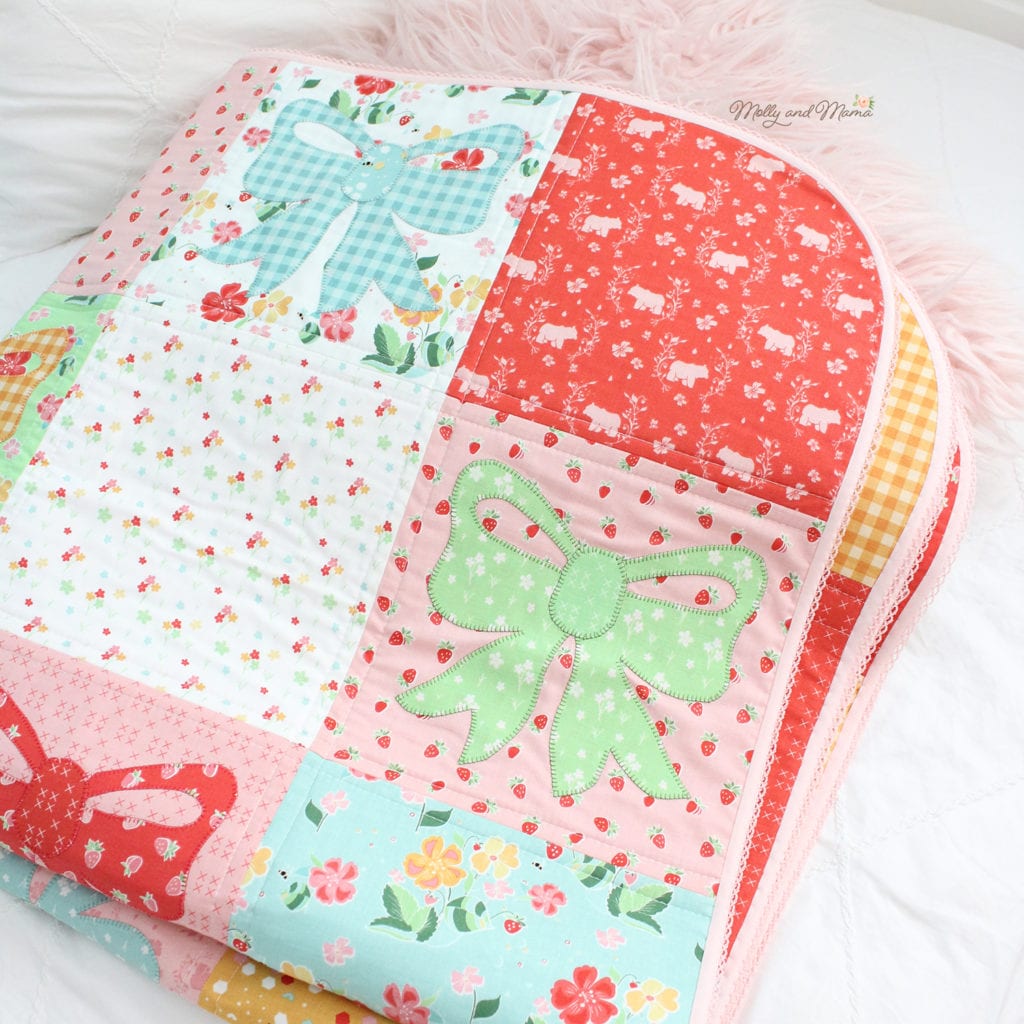 Surprisingly I still have a small amount of scraps left from this fat quarter bundle, so I'm looking forward to creating a few new projects with the leftovers. Bundles are so great like that.
If you're admiring this collection, it's available now. Ask for Strawberry Honey at your local store or search for it online from your favourite fabric retailer.
And if you're a fan of the design, there'll be a pattern coming soon. Please make sure you're on the email newsletter list to ensure you don't miss out.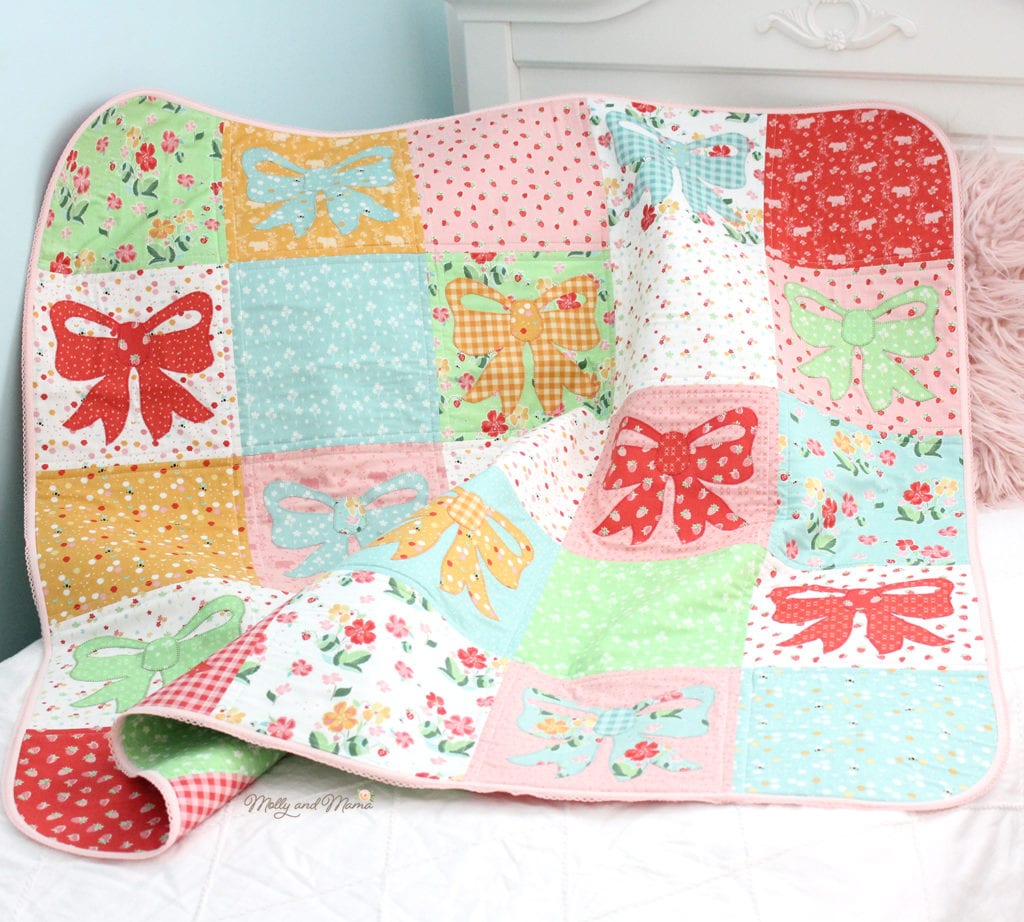 Happy stitching, Lauren x