Weekend Quilting Book Showcase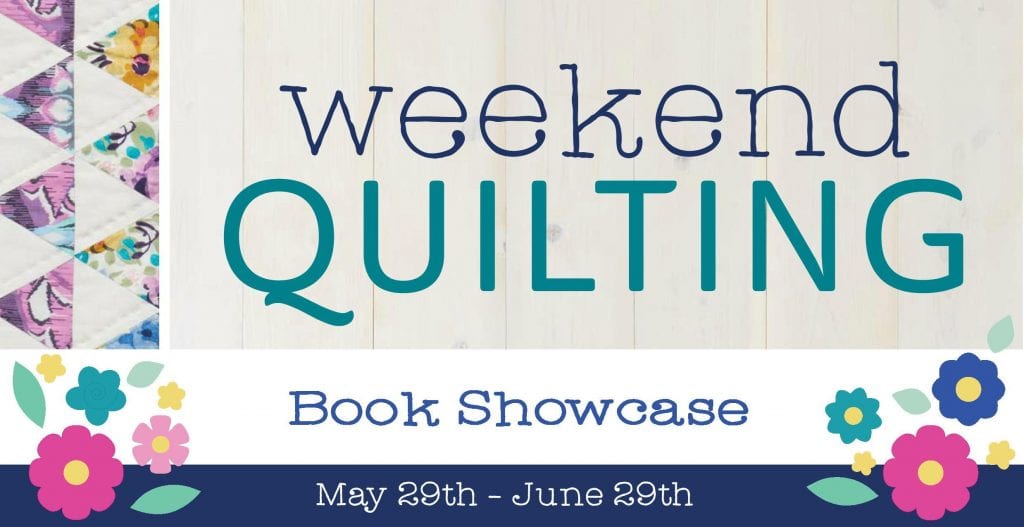 For those of you joining in for my stop on the Weekend Quilting Book Showcase, welcome to Molly and Mama! I'm so pleased to have you here.
When Jemima from Tied With A Ribbon invited me to join in on her blog tour, I was thrilled. The title on the cover of her book Weekend Quilting
 says, 'Quilt and unwind with simple designs to sew in no time.'  And this lovely book is filled with so many beautiful projects that will inspire your weekend sewing!
I love the way that each of the chapters is organised around different quilting techniques. You'll learn about the nine patch, half square triangles, flying geese, English paper piecing and more. There's also a wonderful description of quilt making basics, including how to put everything together.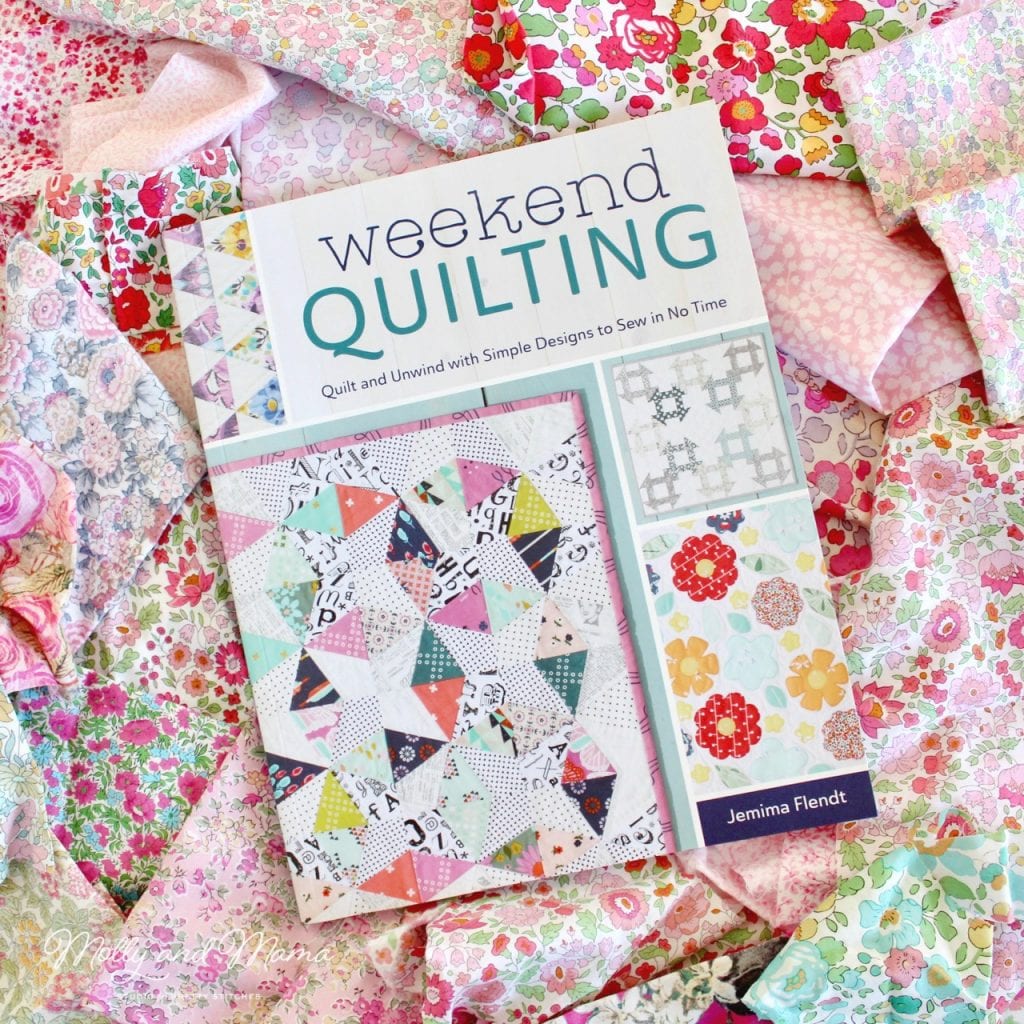 Flicking through the pages of Weekend Quilting, I was immediately drawn to the chapter on Appliqué. If you've followed me for a while, you will know that appliqué was the start of my creative business! So I chose to sew the Love Pennant found on page 100.
I also have a bit of an addiction to pastel Liberty Tana Lawn from Ava & Neve, so choosing fabrics for this project wasn't difficult!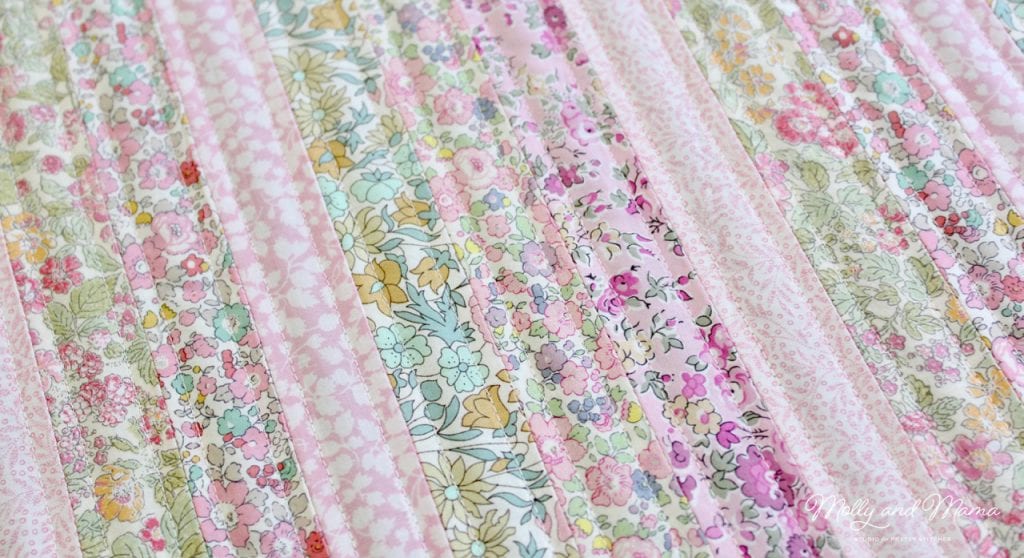 I love the way these pastel tiny floral prints worked together, despite being so different. They're delicate and sweet, and shown off beautifully with this design.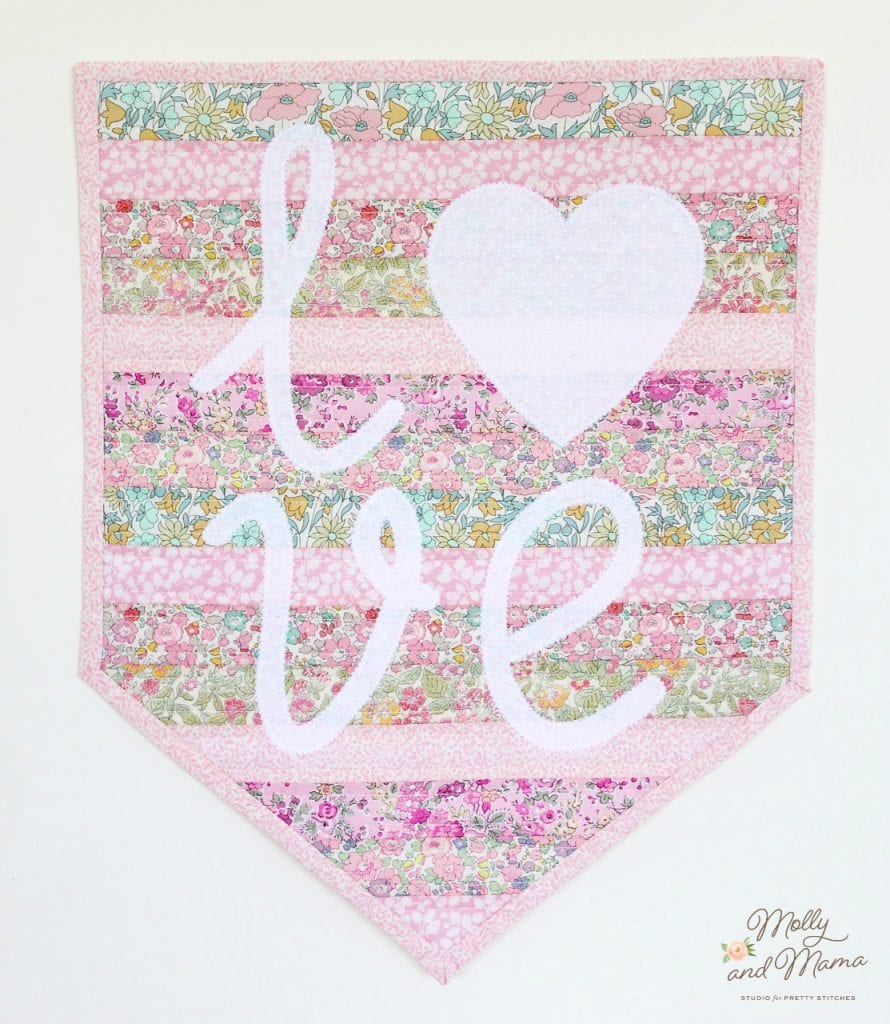 The instructions for the pennant were easy to follow, and the whole piece was made in a few hours. It was terrific to be able to use some of my precious fabric scraps too.
I love projects that are simple to sew and quick to make, so this book was perfect for that!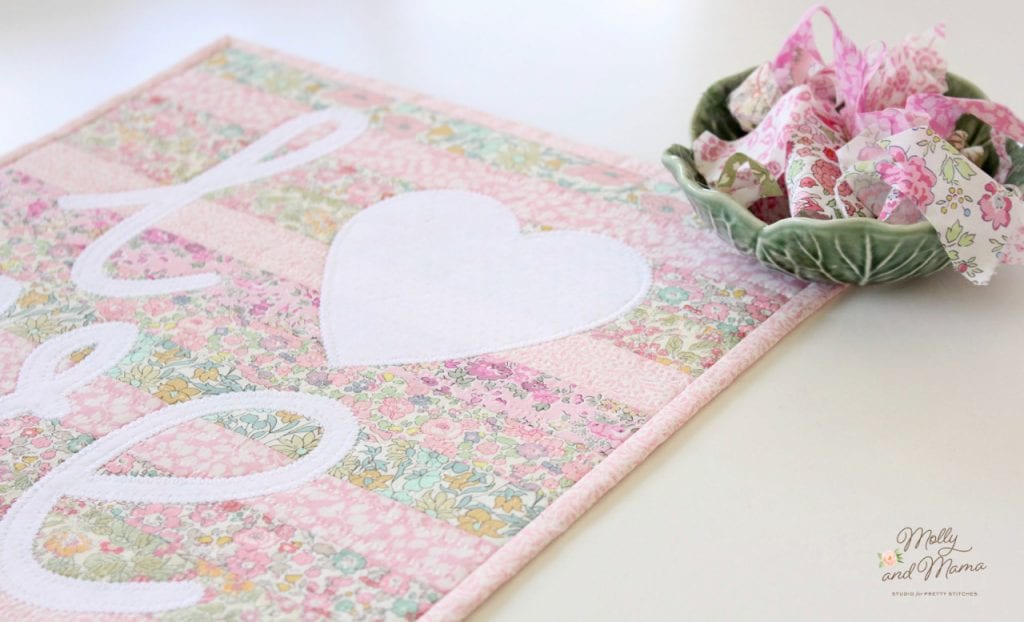 One of my lovely girlfriends is expecting, and I know that this piece will make a gorgeous addition to her baby's nursery! I really hope she likes it.
Thanks so much for joining in on the blog tour. Be sure to visit the other great makers listed below. You'll be so inspired by how they make the gorgeous projects in Jemima's book their own.
SHOWCASE SCHEDULE
Mon 29th May             Lisa Cox – A Spoonful of Sugar Designs
Tues 30th May            Robyn Shapiro – The Strawberry Thief
Wed 31st May             Melissa LeRay – Oh How Sweet
Thurs 1st June           Emily Dennis – Quilty Love
Fri 2nd June                Samantha Dorn – Aqua Paisley Studios
Mon 5th June              Nadra Ridgeway – Ellis and Higgs
Tues 6th June             Peta Peace – She Quilts Alot
Wed 7th June              Stacy Olson –Stacy Olson Design
Thurs 8th June           Sedef Imer- Down Grapevine Lane
Friday 9th June           Elizabeth Chappell – Quilters Candy Box
Mon 12th June            Suzy Williams – Suzy Quilts
Tues 13th June           Rachel Howard – Family Ever After
Wed 14th June            Amy Sinibaldi – nanaCompany
Thurs 15th June         Jodie Carleton – Ric Rac
Fri 16th June               Ange Hamilton – A Little Patchwork
Mon 19th June            Heather Andrus – Quilt Story
Tues 20th June           Elea Lutz – Elea Lutz Design
Wed 21st June            Lauren Wright – Molly and Mama
Thurs 22nd June        Claire Turpin – Claire Turpin Design
Fri 23rd June              Jennie Pickett – Clover and Violet
Mon 26th June            Fat Quarter Shop
Tues 27th June           Alisha Orlando – Ministry of Fabric
Wed 28th June            Minki Kim – Minki Kim Sewing Illustration
Thurs 29th June         Jemima Flendt – Tied with a Ribbon
Happy stitching, Lauren x
This post was written by Lauren Wright and appeared first on Molly and Mama http://www.MollyandMama.com.au