Fabric, Patterns and Projects in July
This month has started with so many projects and patterns on my list. And in the midst of working on some secret sewing and project planning, I have rearranged my sewing studio and sorted through my entire fabric stash! It was a huge effort, but the benefit was that I created a basket especially for all the 'Work in Progress' pieces and projects that I have accumulated. They might be embroideries, English paper piecing panels, half finished sewing patterns and more. I'm determined to work through the pile and make some practical use of them.
Last year I embroidered this adorable strawberry using the pattern from Lolli and Grace. Anne's patterns are so detailed and beautifully laid out. I have wanted to use the embroidery for ages so decided to sew up a simple and sweet pincushion. It was a great way to use the panel and make something pretty! I created a tutorial for something similar here.
This morning when I was letting out the chickens and collecting the eggs, I noticed some sweet snowflake flowers popping up. It prompted me to pick a pretty bouquet. However, we're in the thick of winter right now so the pickings were slim. This posy will brighten my studio for a few days though. It's pictured here with Cinnamon Kitty. I created a tutorial for her last year which you might like to try.
You can also spy a sweet hexagon. The embroidery also came from my 'Work in Progress' box. I got as far as glue basting it onto a hexagon paper. You can find out more about hexies and English paper piecing in my beginner's tutorial. It'll go back in the pile to be used for something special… I hope!
Larisa from Stitchingnotes very kindly sent me her 'Wonky House' foundation paper piecing pattern to try. Not having tackled FPP before, I decided to English paper piece it as well. Isn't it sweet? I combined Liberty and linen here. I love the effect. But this block will have to go back into the WIP basket until I decide what to do with it!
My lovely friend Candice from My Felt Lady sent me the new glitter felt shades she has just released; Wisteria, Periwinkle, Light Orchid and Champagne. Can you guess my favourite? I buy all my felt from Candice and it is amazing. I can't wait to dream up something to make with these! My felt Christmas bauble tutorial would be perfect.
More fabric goodies have arrived recently too. This fun and modern fabric was created by Mable Tan Designs. We met on Instagram. Aren't those friendships fun?
The first range is Urban Jungle and the second collection is Modern Farmhouse. I can't wait to use them. Both ranges have a good mix of colours, print patterns and sizes, and basics. So stay tuned for more with these!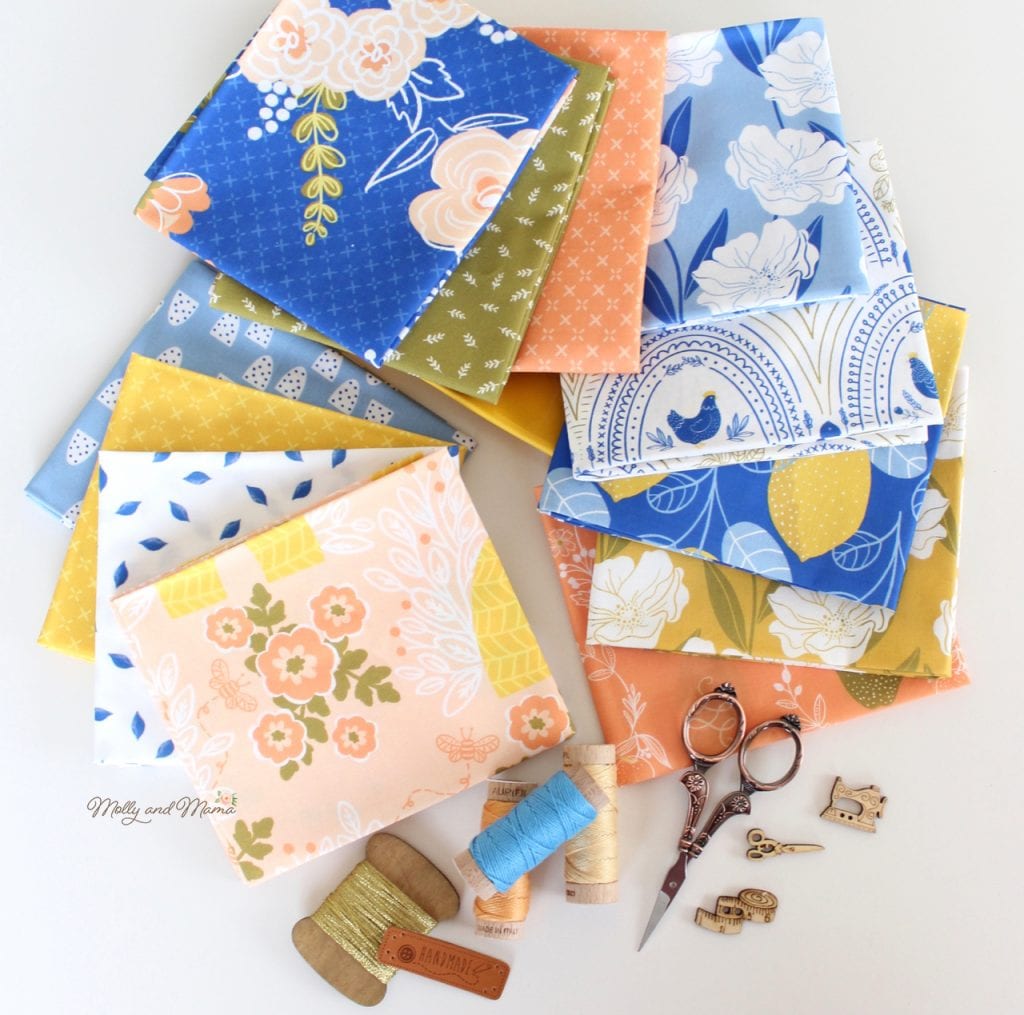 Walking the floss aisle in my local sewing store prompted me to pick up this DMC threads bundle, simply because I loved how the colours looked together. I bought the whole lot, even though I probably have some of these colours at home already. Do you do that too sometimes? I always stick with the same types of colours, so it is inevitable really. It's funny how the top three colours work perfectly with the image above.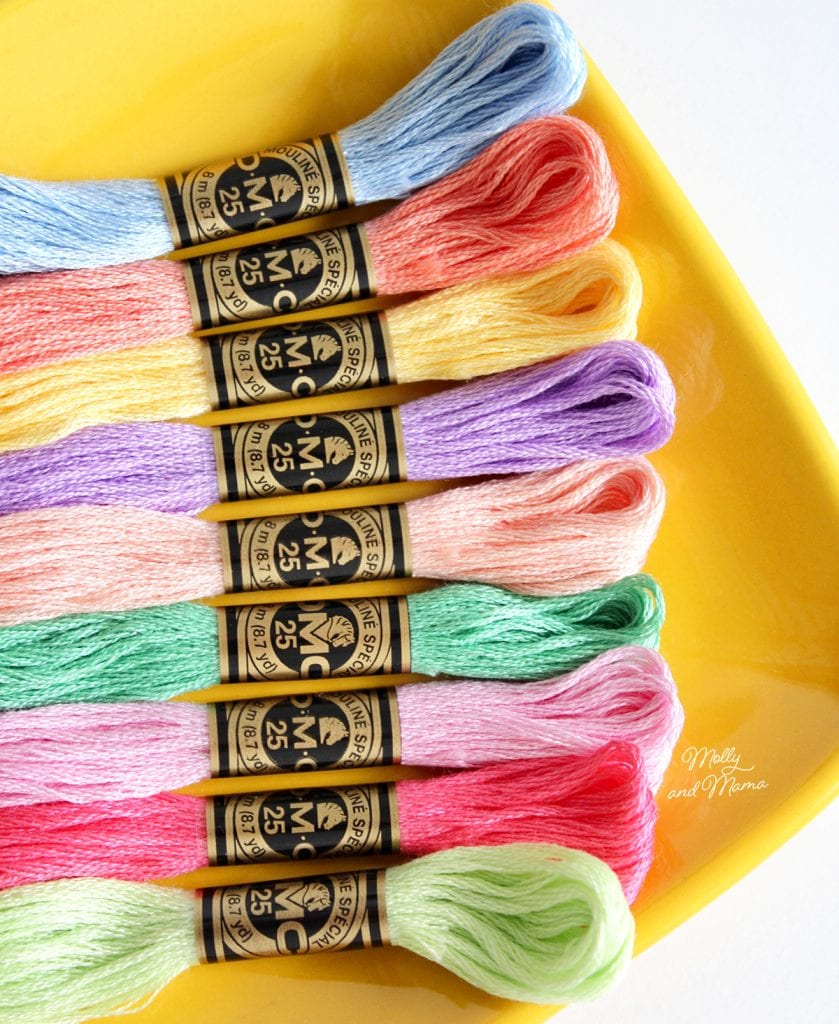 And finally, Ava and Neve sent me this 10 inch stacker of Memoire a Paris prints from Lecien. It's the softest lawn and so delicate. I have a pretty quilt in mind for this I think. It's too lovely to languish on the studio shelves.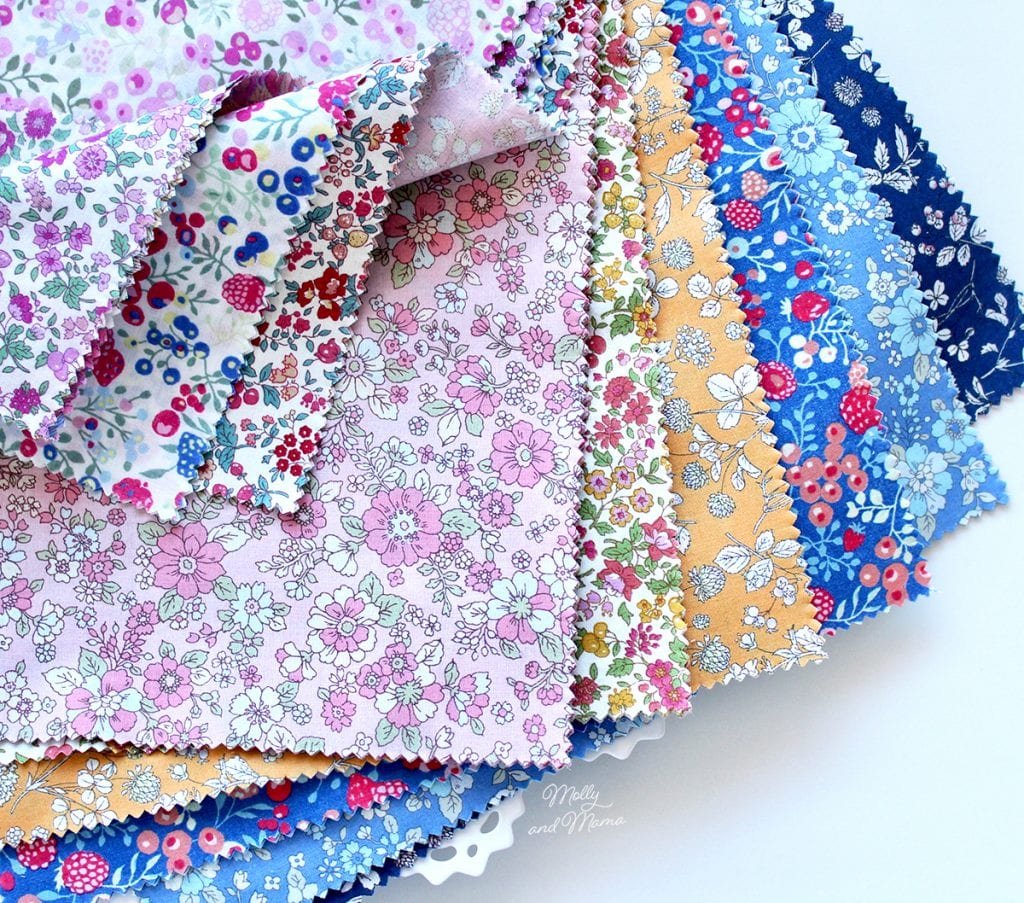 What are you making at the moment? Be sure to share. Pop by instagram as I'm there most days.
Happy stitching, Lauren x
This post was written by Lauren Wright and appeared first on Molly and Mama http://www.MollyandMama.com.au