I'm always looking for simple and easy to sew 'pin cushion' projects. Because I really LOVE pin cushions! Being a huge fan of wool felt, I love making anything with this amazing medium. This pear pin cushion was a fun sew. I even added a sweet little birdie pin.
~ UPDATE – 12th July, 2016 ~
In the process of 'researching' on Pinterest, I came across a free template for a felt pear. It was included here with a tutorial, as I couldn't find any details to credit the designer of such a cute pattern. However, it was very kindly brought to my attention that the template was actually from Heather Bailey's gorgeous pattern 'Fresh Picked Pin Cushions'. Now I'm all about supporting hand maidens and their hard work, so I've altered this post, and removed the pin cushion instructions. I'd much rather you support Heather and  purchase her pattern HERE.
Heather's pear is made with fabric, but you know me and felt!! Here's a few images showing the details of the pin cushion I made.
After I finished making this pretty pin cushion, I decided that something was missing! So I thought it best to create a special little decorative pin to go with it. This little birdie is tiny, but very simple to create.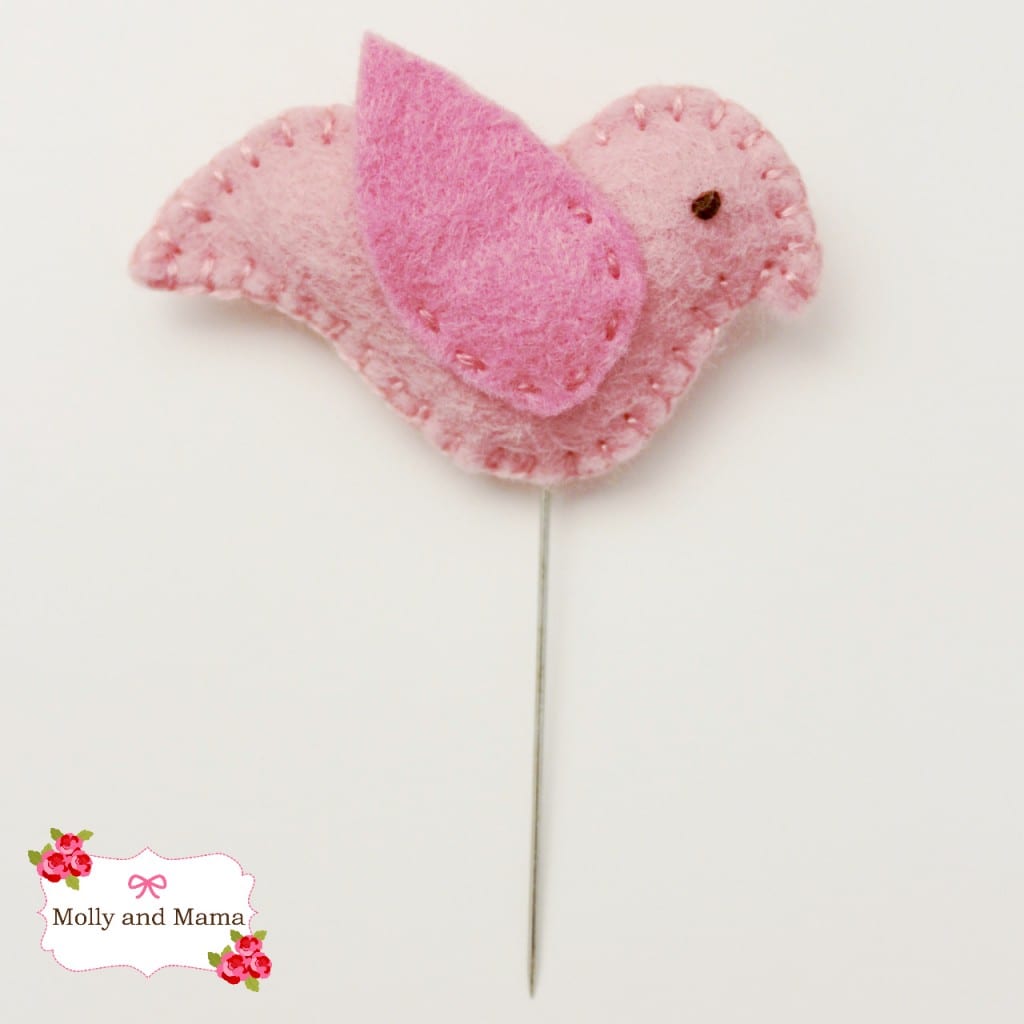 I simply cut out two birdie shapes in pale pink felt and two matching dark pink wings. Using two strands of embroidery cotton, I straight stitched the wings onto the outside of the two matching body pieces first. (Be sure they are placed in the same position and match up on both body pieces.) I created the 'eyes' by stitching a french knot on each piece with chocolate thread.
I then pinned the body pieces together and blanket stitched them, starting at the base of the bird shape (where the pin would go). When I had a 1/2 inch left of stitching to go, I used the tip of the scissors to manoeuvre a small amount of stuffing inside. I popped the head of one of my pins inside too, and continued to blanket stitch up the seam. I secured my threads well, and my little birdie was ready for her new home.
Completing this project really got me thinking about working with wool felt. I've shared my favourite tips HERE. I also got thinking about other cute pin toppers that could be hand stitched for pin cushions. I created an adorable mini cloud one to go with the Sleepy Cloud Pin Cushion Pattern. The Mini Cloud Pin Topper is a free tutorial too!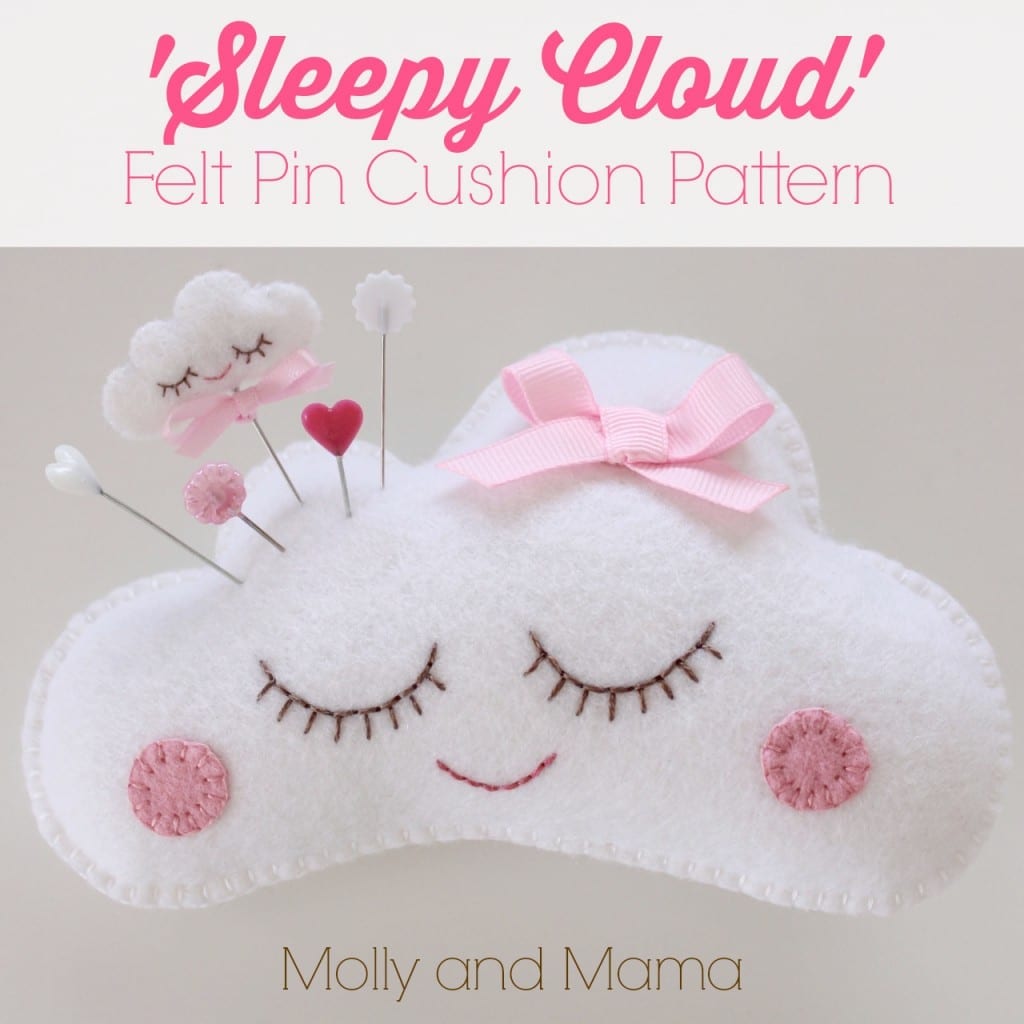 For more Pinterest inspiration visit my Pin Cushions and Plushies board. Follow along if you like, because there's so many creative people out there, who make such wonderful things! And I love finding them all for you!
Happy stitching, Lauren.
This post was written by Lauren Wright of Molly and Mama http://www.MollyandMama.com.au 
You can sew Miss Molly too. See her instant download pattern HERE.