Sea Life Pouch Tutorial with Thermoweb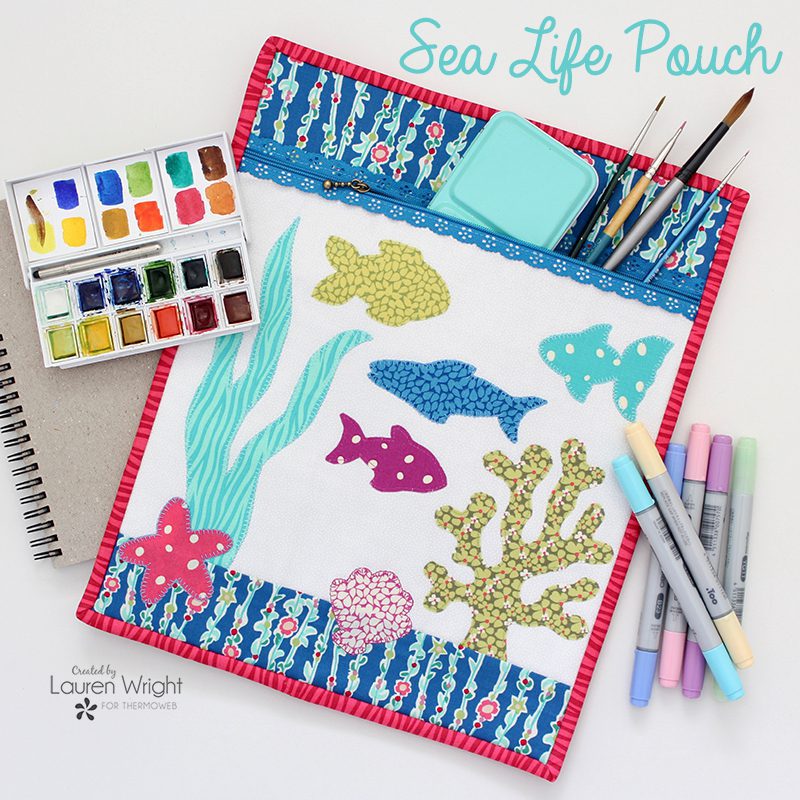 Today my first tutorial on the Thermoweb blog goes live! In case you missed it, I am now one of their Education Designers. You can find my profile and read all about me HERE.
For my first post, I was asked to design a project for the 'Sea Life' theme for this week. Thermoweb sent me this bright and bold Butterfly Dance fabric by Sally Kelly for Windham fabrics. And I thought it would be a perfect fit. I'm an appliqué lover from way back (I wrote a whole tutorial on it years ago), so I created this generously sized project pouch with a lace zipper. You can use it to hold your sewing projects, art supplies or other project requirements. It's padded with fusible fleece, so it'll protect your projects inside too.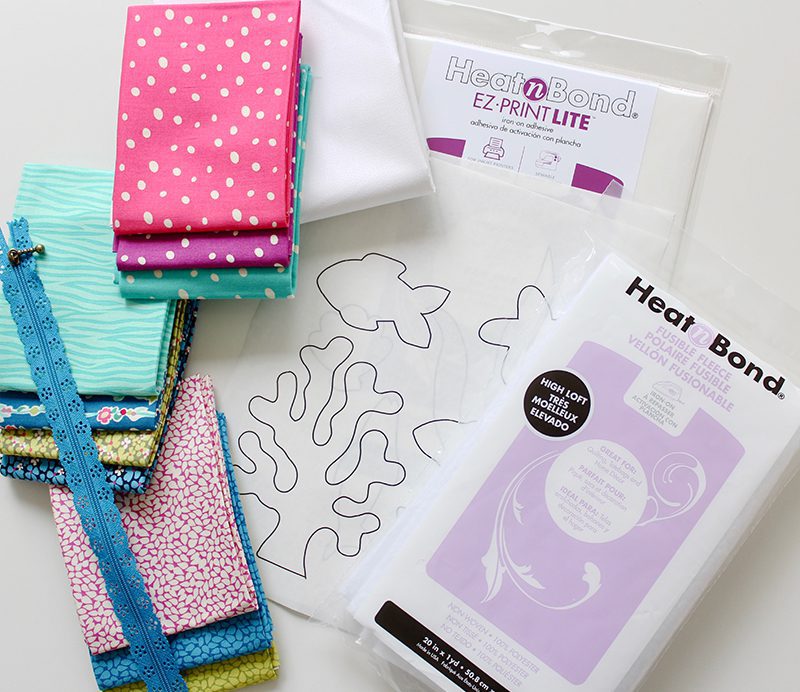 You can find the step by step tutorial on the Thermoweb blog. I'll show you how to appliqué small shapes and install a lace zipper. And even if the sea theme isn't your style, you could change the front design to showcase your favourite stitchery, or another cute appliqué. The options are endless.
So why Thermoweb? They make Heat'n'Bond and Stitch'n'Sew products; things like interfacings, appliqué fusibles, fleeces, and more. These are products that I use in my sewing every day, so it made sense for me to showcase how I use them. I'm really excited about the partnership.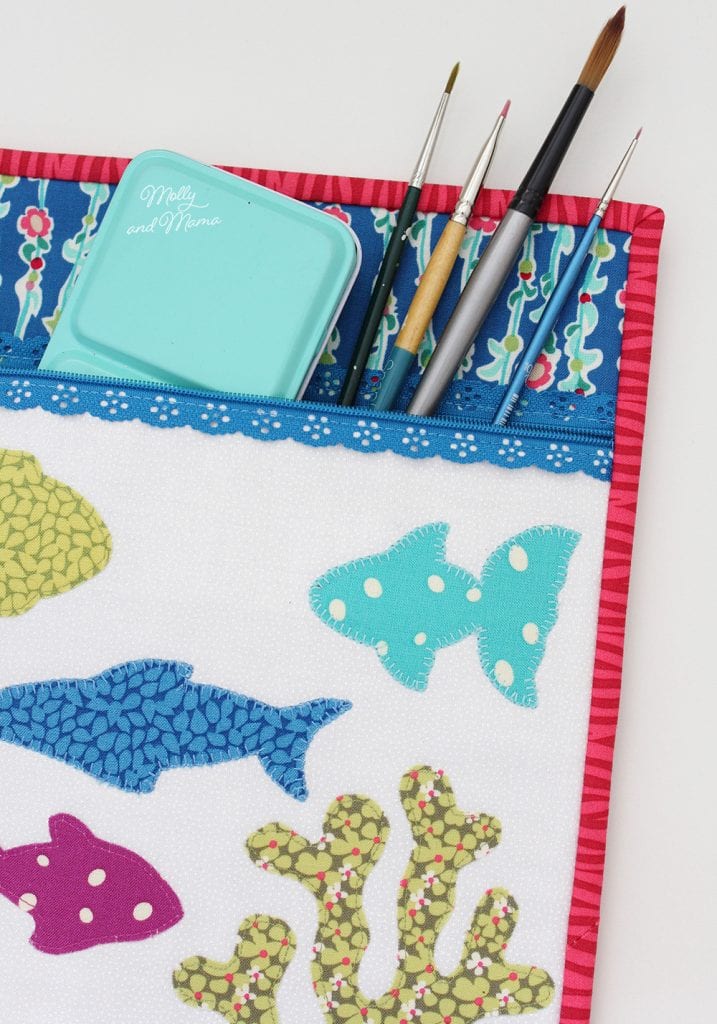 I'll be sharing a new tutorial every second month. And I will share links from here so you can easily find them. I love being able to bring you free and helpful content. I hope you enjoy it.
If you have any suggestions for projects or tutorials you'd like to see, please leave me a comment below.
And as always, happy stitching! Lauren x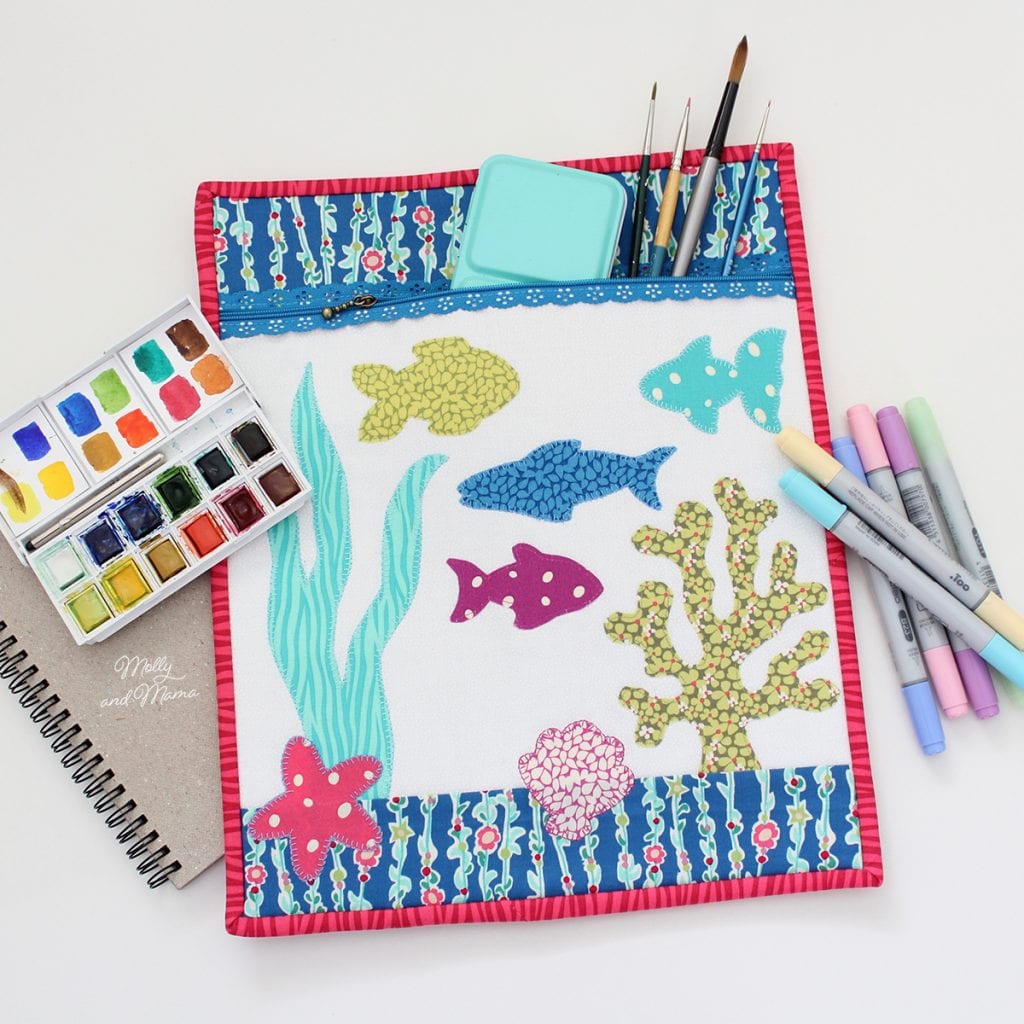 This post was written by Lauren Wright and appeared first on Molly and Mama www.mollyandmama.com.au