'A Festive Collection' by Liberty Fabrics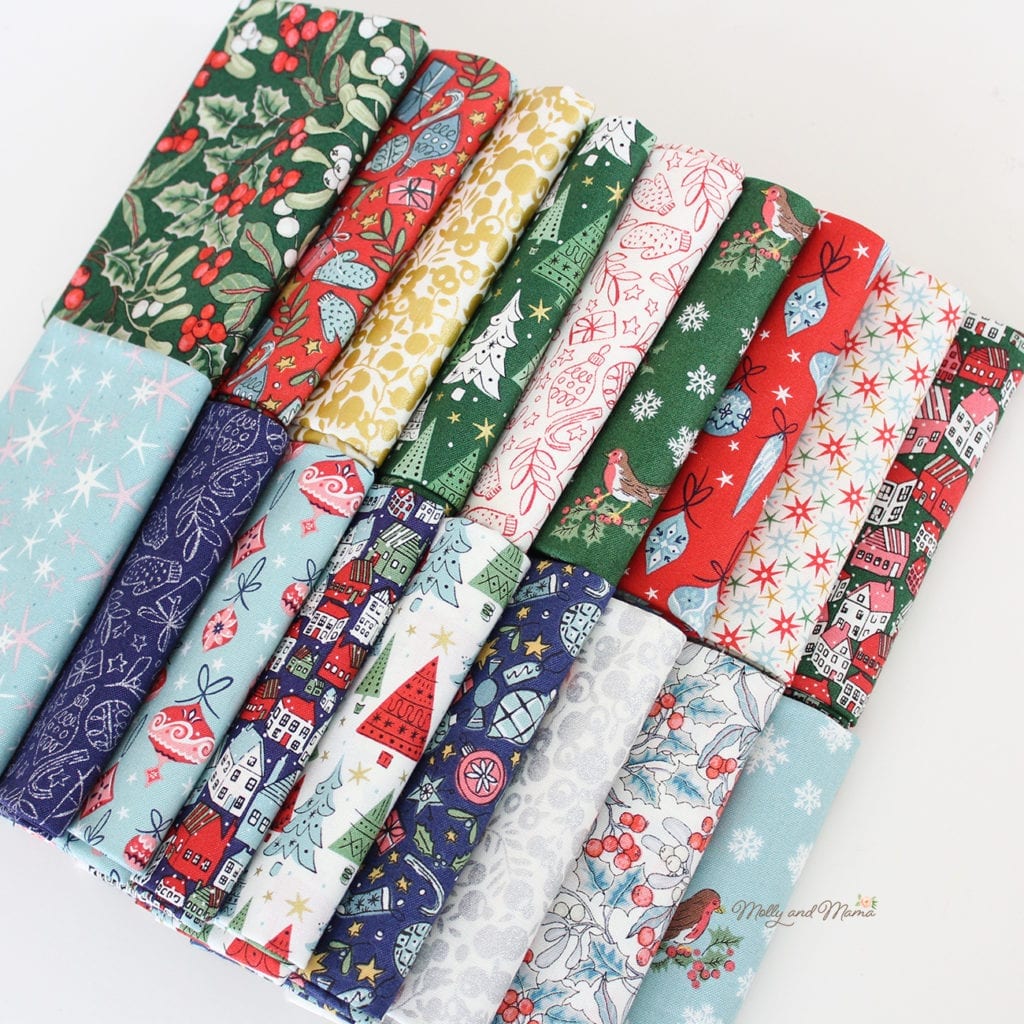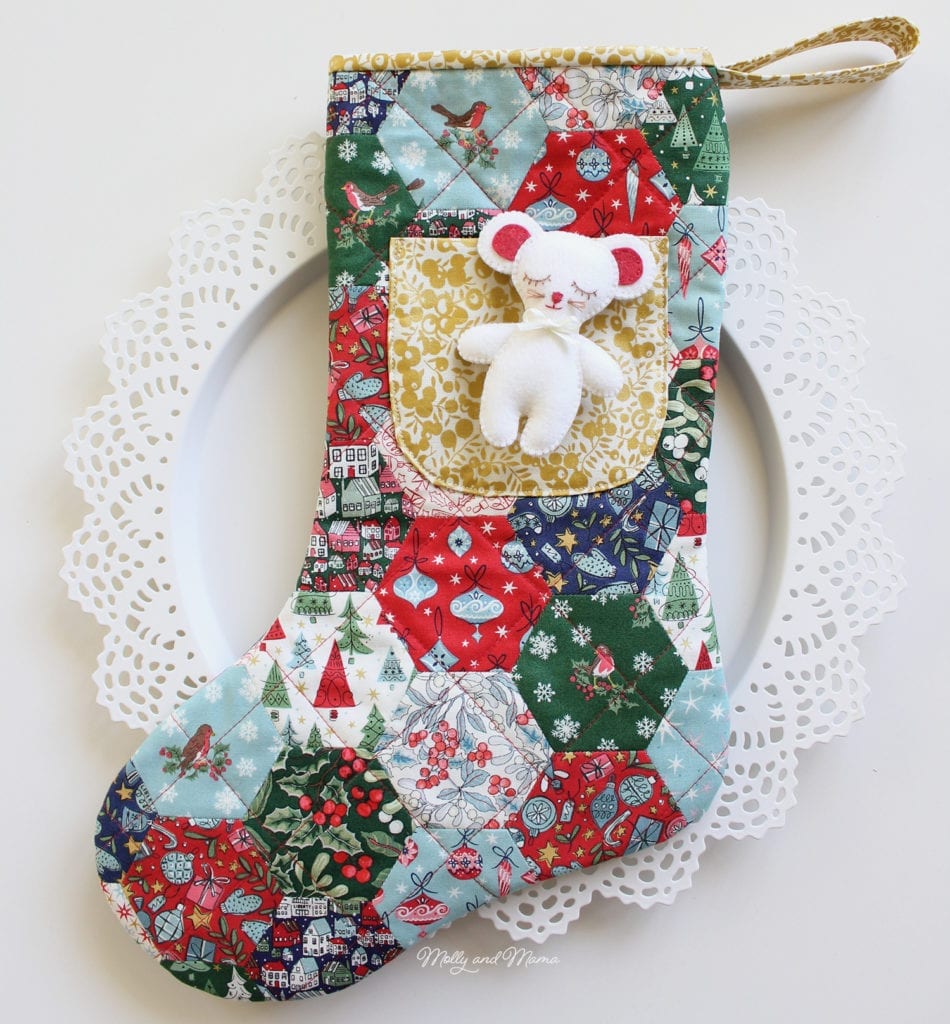 I've recently joined the blogging team for Riley Blake Designs and get the absolute privilege of having early access to upcoming fabrics so that I can showcase them for you! For my first project I chose to work with 'A Festive Collection' by Liberty Fabrics. It's never too early to work on Christmas projects, is it? Especially when the fabric is THIS pretty!
Now this is not the typical Liberty lawn that I'm used to working with, but rather a lovely quilting weight cotton. The collection features everything we know and love about Christmas – trees, baubles, gifts, mistletoe and more. There are two distinct colour stories with some prints in the traditional reds and greens, and others in beautiful shades of blue.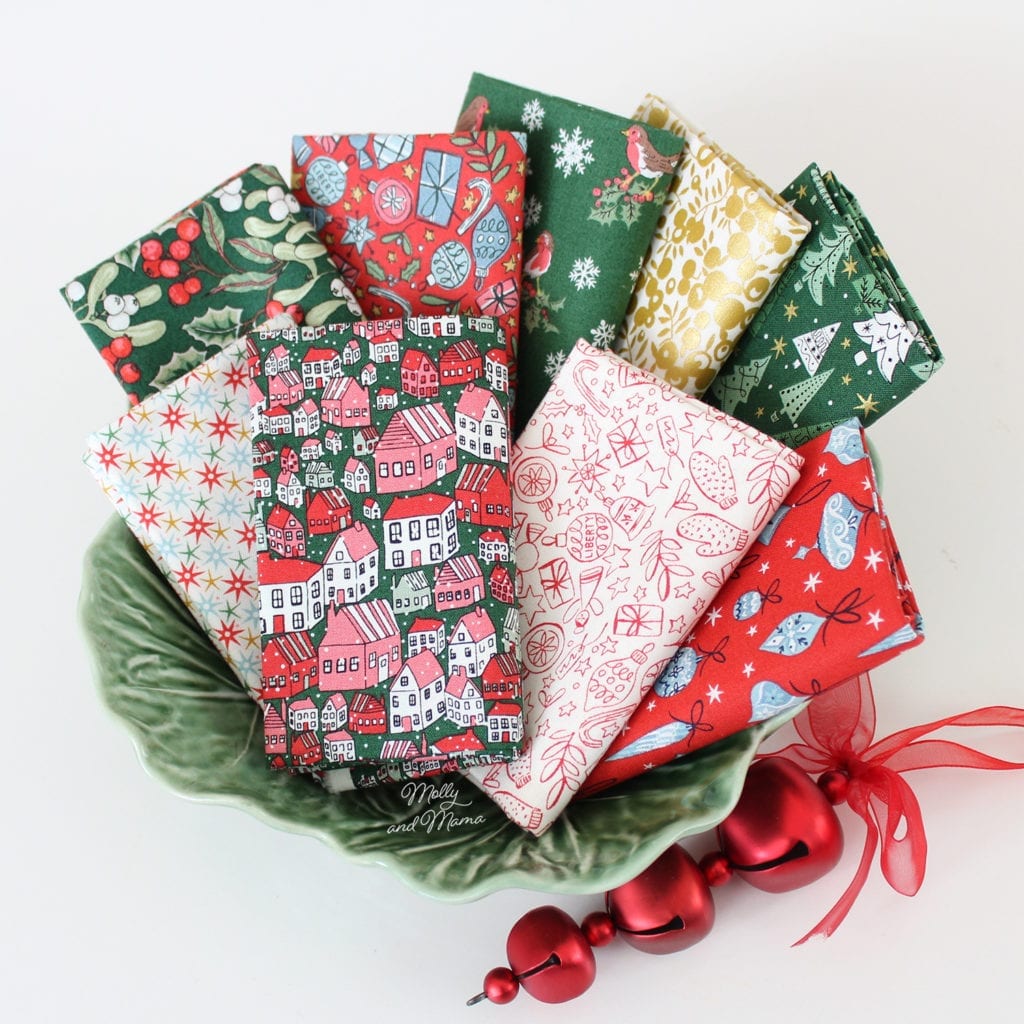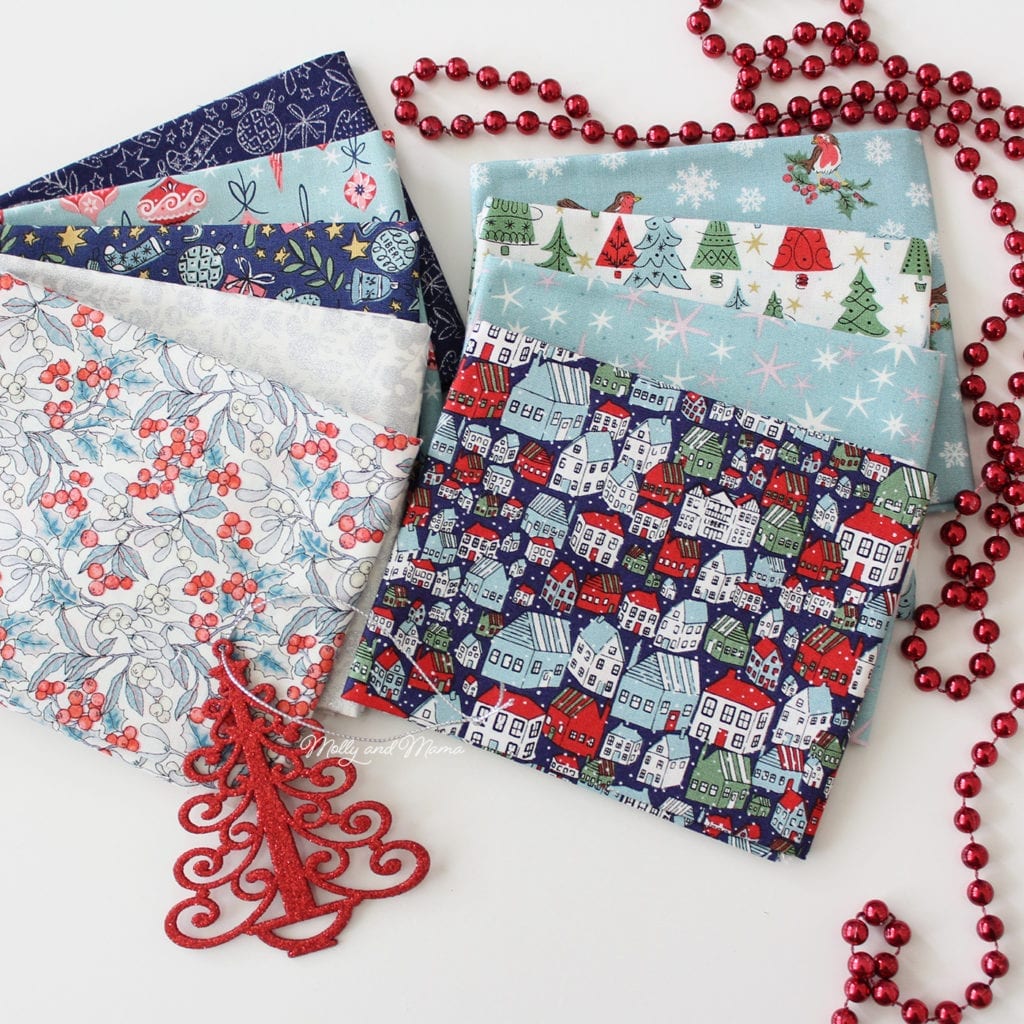 There's also two Wiltshire prints (a Liberty staple) in metallic gold or silver. They're so striking! It was really the gold Wiltshire Shadow print that helped me decide what to make to showcase this gorgeous Christmas collection.
In order to show off each of the 18 prints, I decided to create a new version of my Night Before Christmas Stocking Pattern. The front panel is English paper pieced using 31 hexagons. So it seemed the perfect way to highlight the prints and do some fussy cutting too.
The pocket on the stocking front features the shimmery metallic gold Wiltshire print (as does the binding and hanging loop).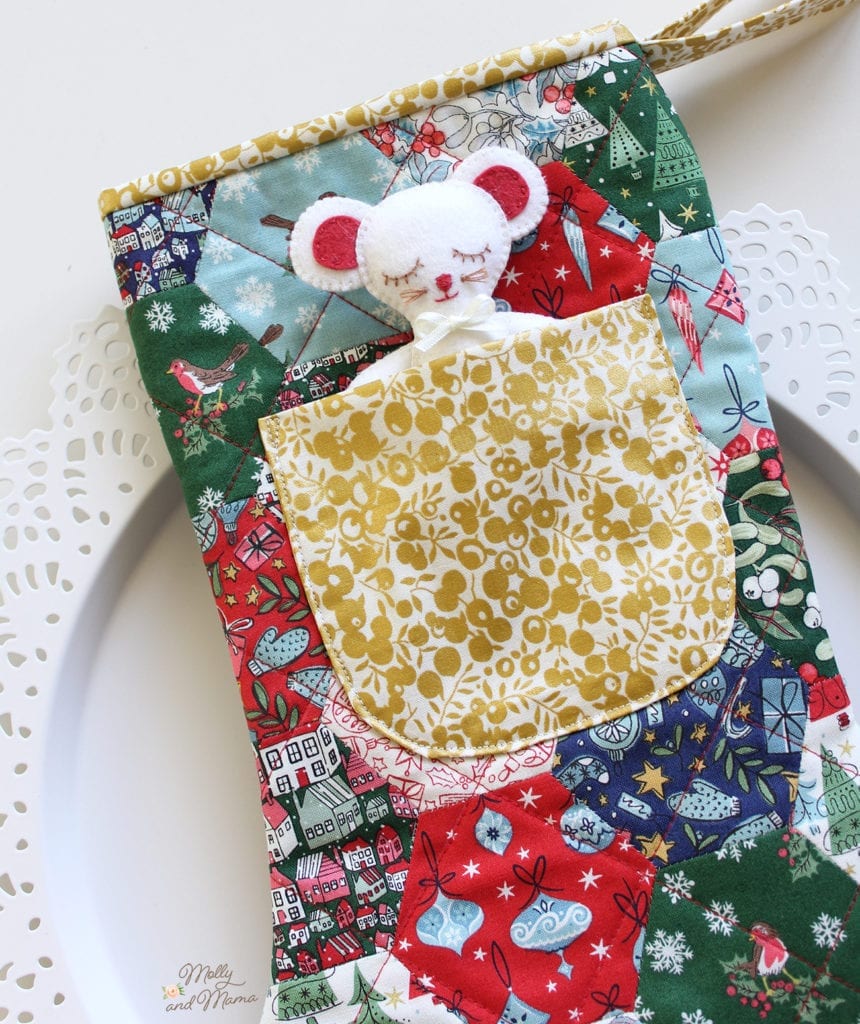 The back of the stocking uses one of the traditional mistletoe prints.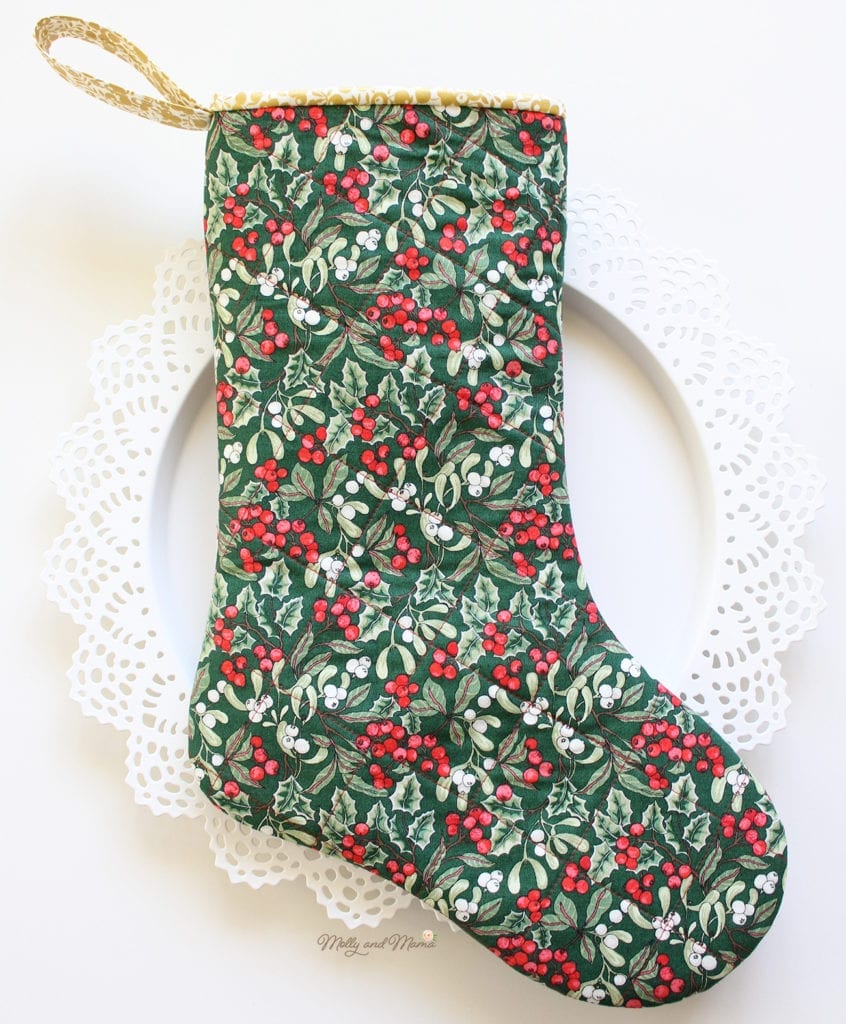 And there are more prints inside for the lining.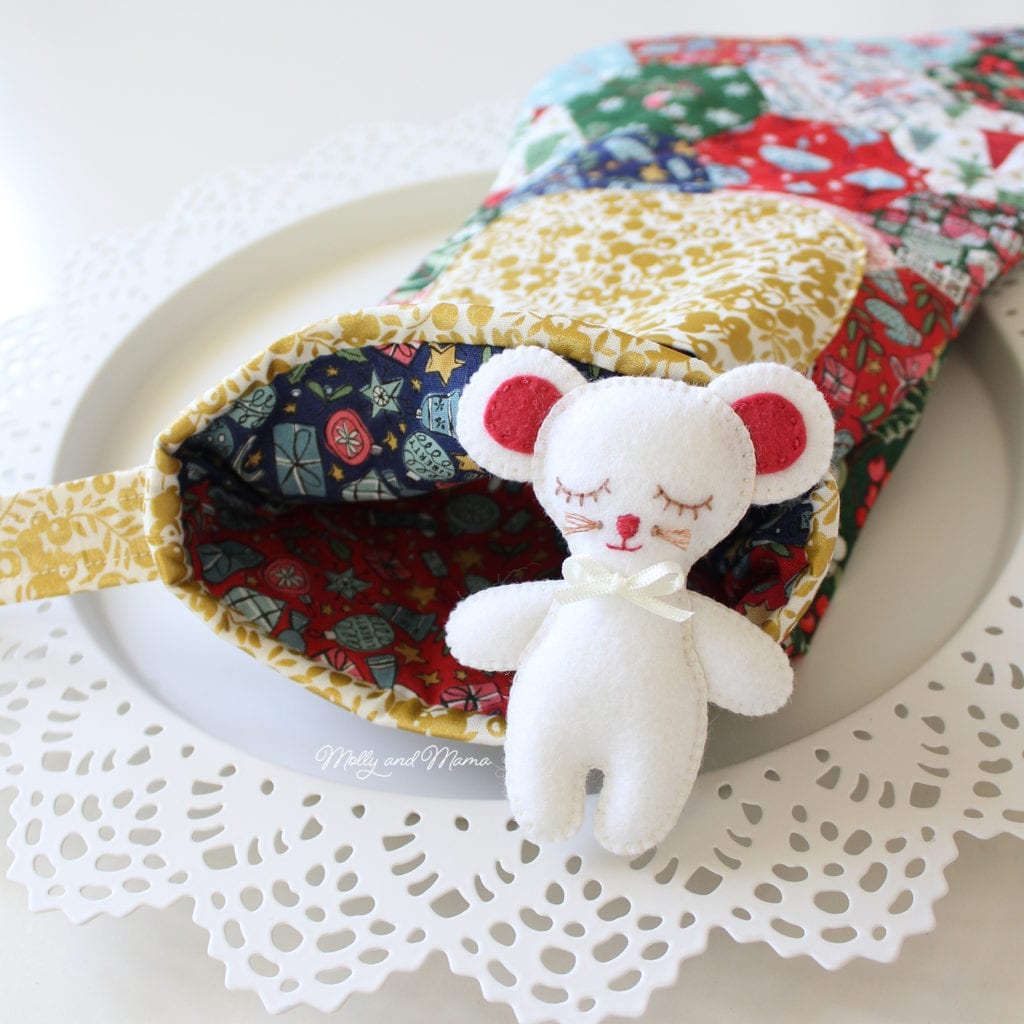 This sweet stocking is all ready to hang for Christmas.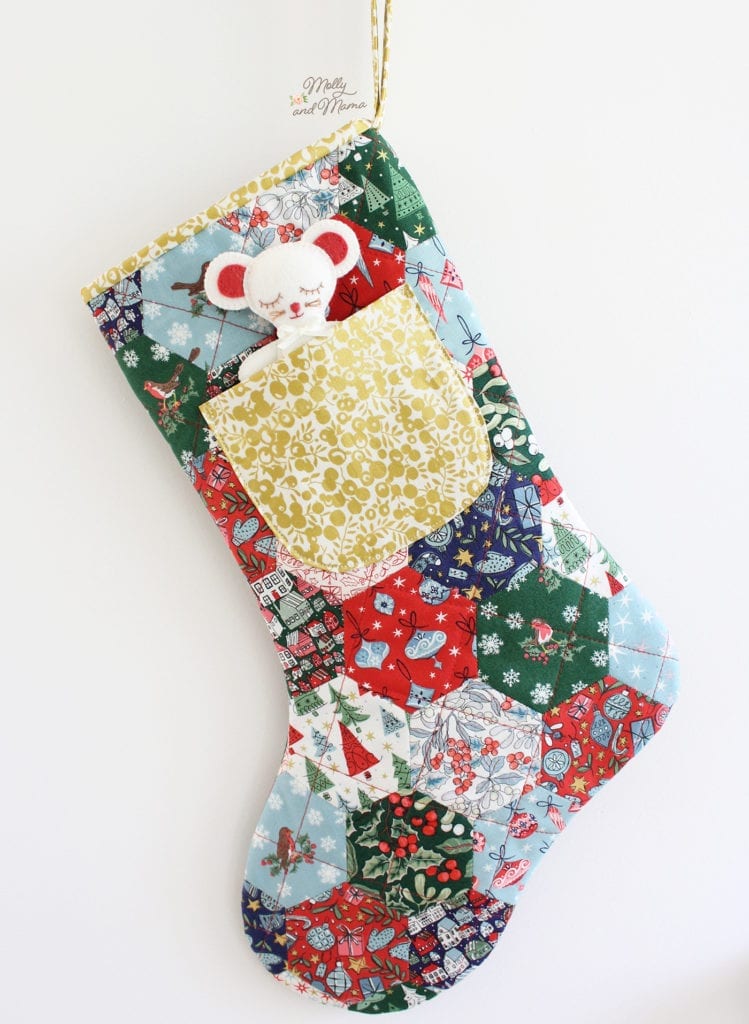 The printed version of the Night Before Christmas Stocking pattern comes with the 1.5″ pre-cut hexagon papers. You can ask for it at your local quilting shop and my distributor Creative Abundance can help stores with copies.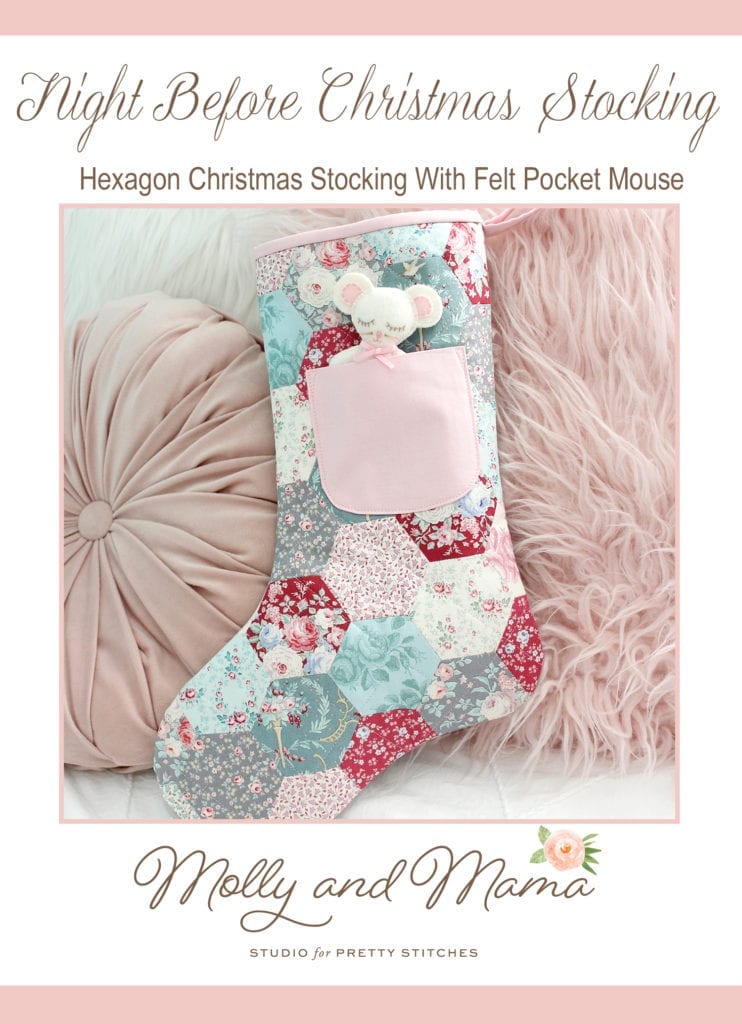 Or you can purchase the Instant Download PDF sewing pattern from my store so you can print it at home and get sewing right away.
The pattern comes with full instructions for assembling the quilted stocking (including the English paper pieced front panel). And it also shows you how to sew the sweet little felt mouse that sits in the pocket too!
I've made several versions of this project, using different fabrics, different quilting methods, and different coloured mice. And I always love each new one more than the last. Which is your favourite?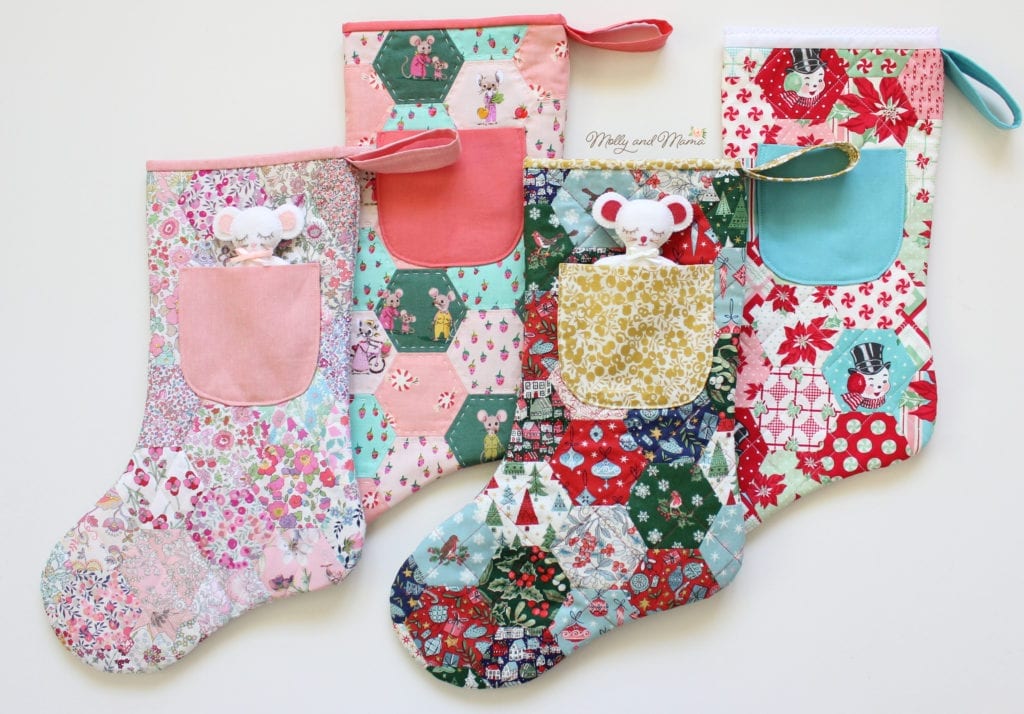 Now that I've started my Christmas sewing, I'm excited to continue. So look out for more projects using Liberty's 'A Festive Collection' very soon. And be sure to ask for the collection at your local quilting store or favourite online retailer. It's available now!
Happy stitching, Lauren x