Make a Heart Pocket Banner with Thermoweb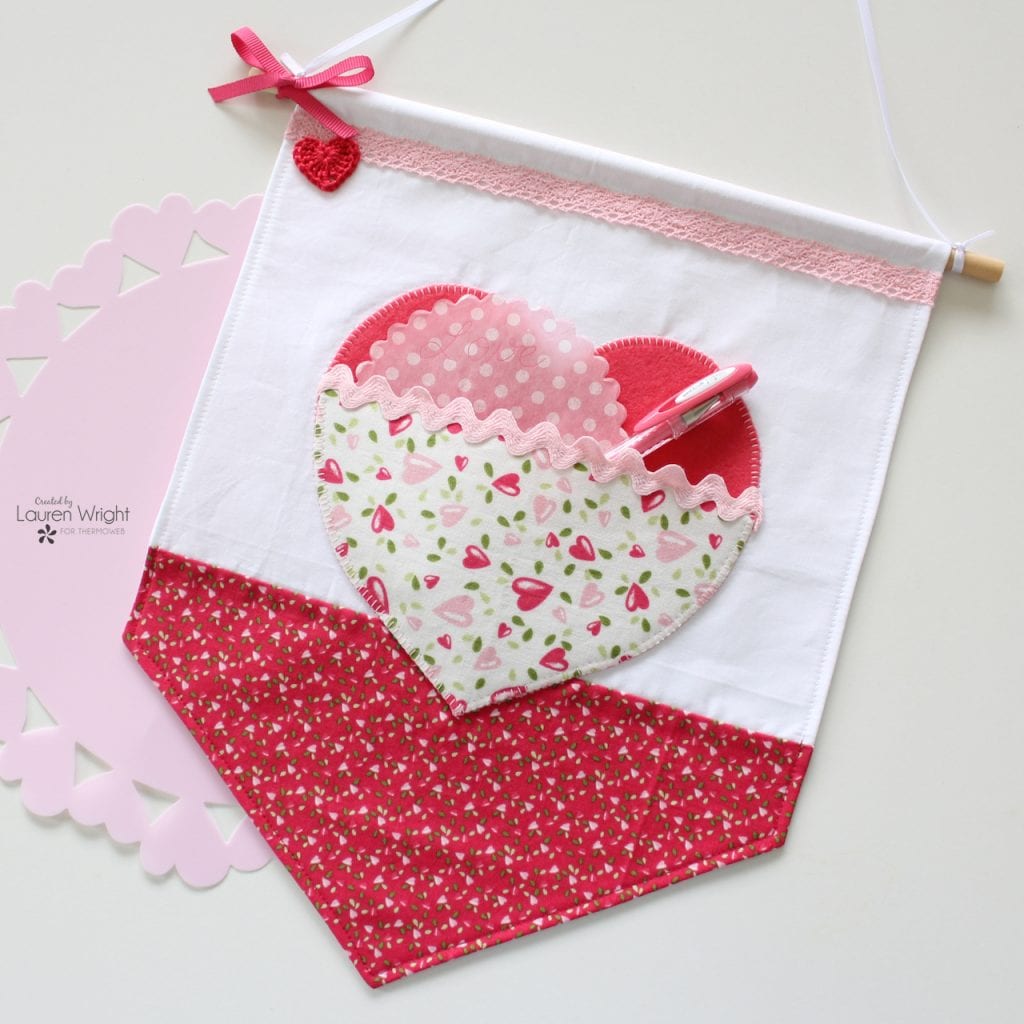 I've really been enjoying designing projects for the Thermoweb blog as part of their Education Designer Team. And this Heart Pocket Banner was lots of fun to create. I've always loved decorating for Valentine's Day and this wall banner for little love notes will match my decor beautifully! You can access the full tutorial using the link below.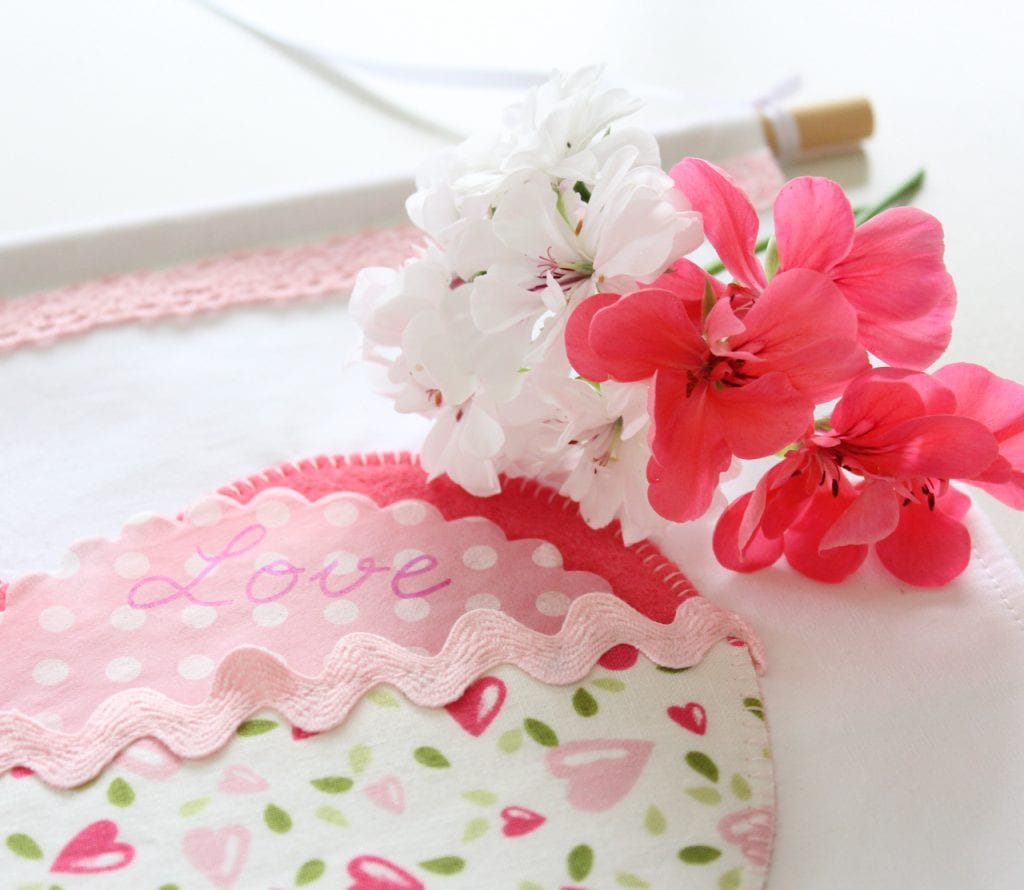 Making this project was a lovely way to use up some of the leftover pieces of trim and ribbon that I keep in my stash. Ric rac and cotton lace are two of my favourite things to use. And I loved adding this small crochet heart and bow too.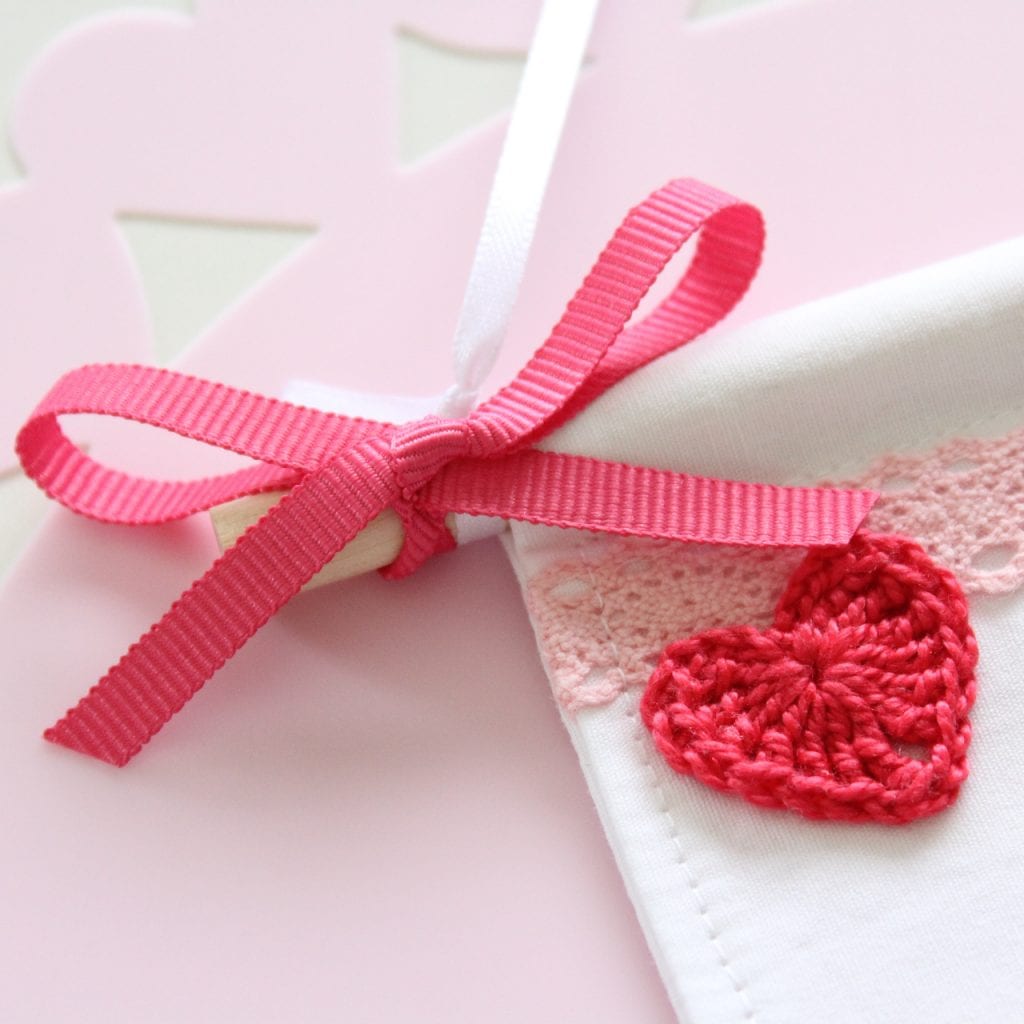 The banner construction is simple and straightforward. The heart shaped pocket has a felt back and a fabric-covered felt front (that forms the pocket part). It was nice to tuck some flowers into the pocket for the photos, but it's hardly very practical. I would recommend using it to share cards, little love notes or small toys and treats instead. This little felt kitty I made a while back, fits inside the pocket perfectly. You can find the tutorial for the the cat toy HERE.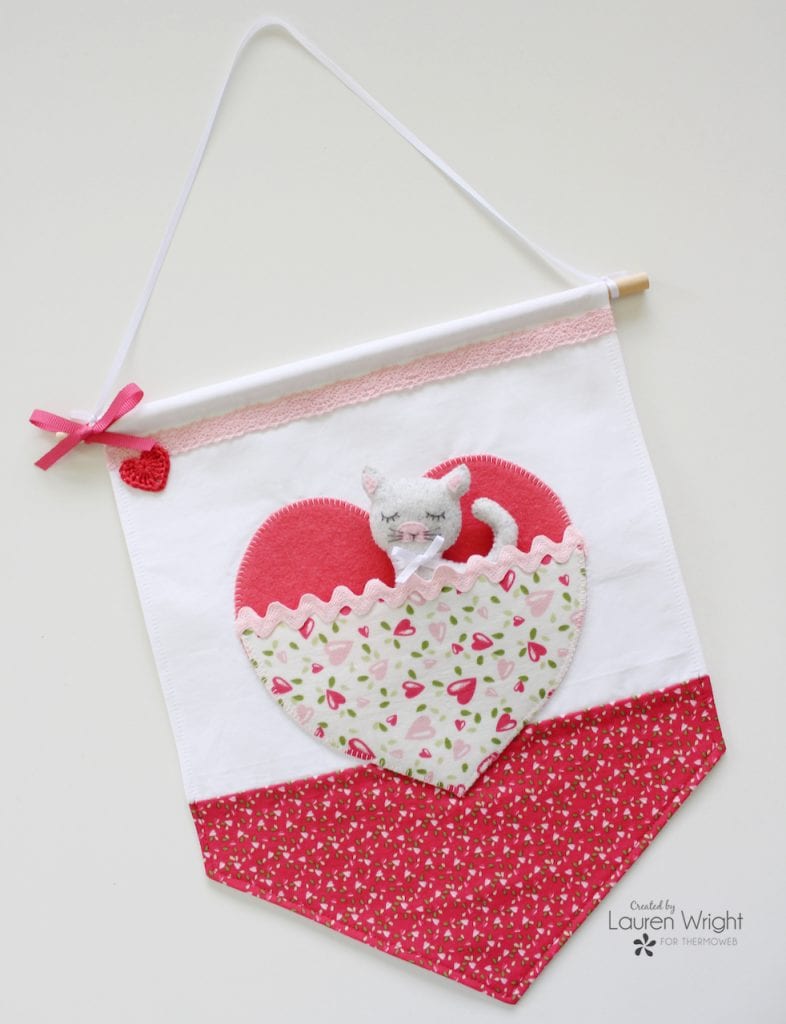 Head over to Thermoweb to see the tutorial and the products I used. They sell all the essentials that we need to make our projects look great, but that we don't really see on the finished product. And there's so many more tutorials you might enjoy too.
Another Valentine's project you might like to try is my simple heart appliqué for t-shirts or other projects. And if you need appliqué help, please visit my detailed beginners tutorial.
Thanks for stopping by. I hope you enjoy your Valentine's stitching, Lauren x
This post was written by Lauren Wright and appeared first on http://www.MollyandMama.com.au