Welcome To Nan's Garden – A beautiful floral embroidery design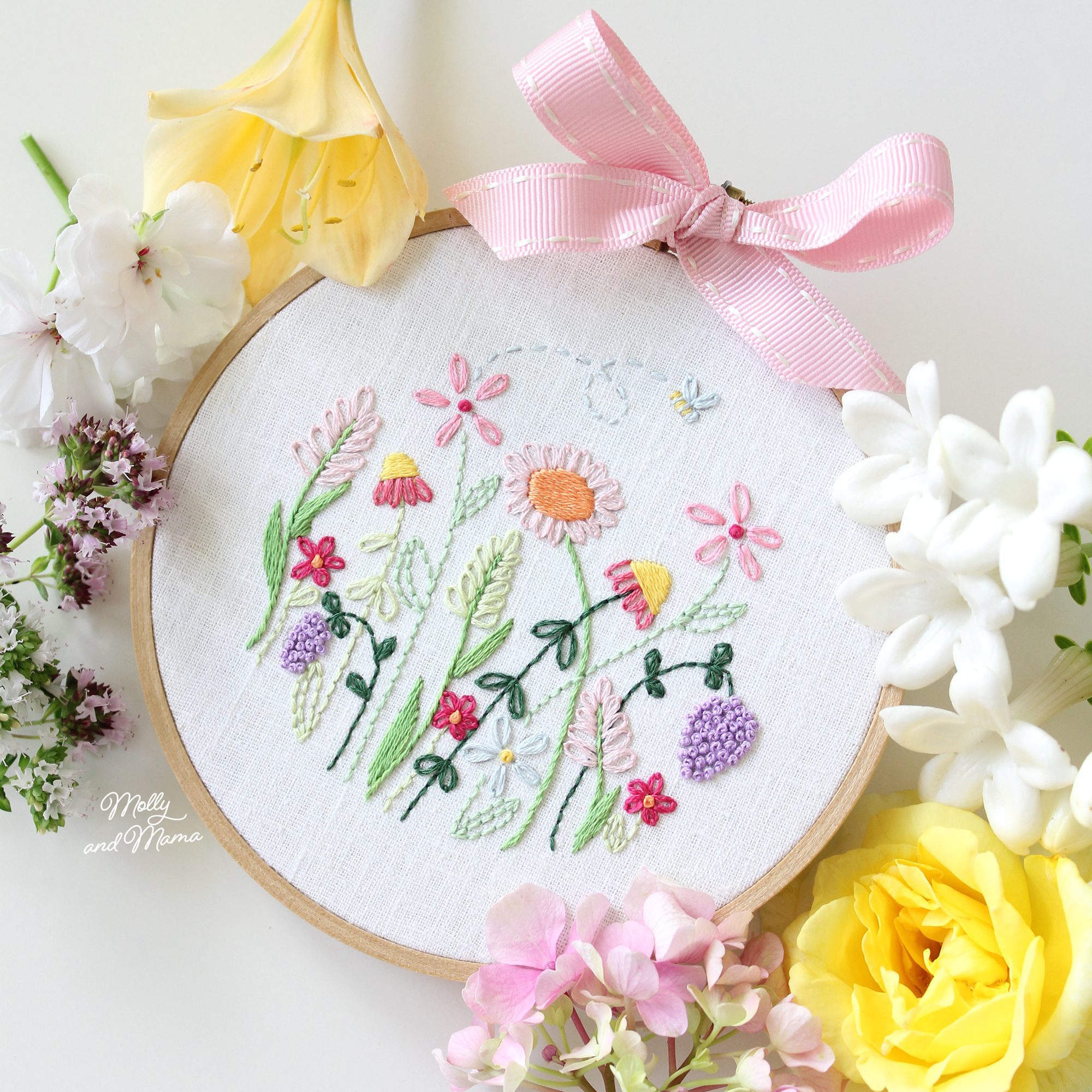 Introducing the Nan's Garden Stitchery design. Featuring casual florals and a cute little bee, this embroidery design utilises a combination of simple stitches to create a fun, floral hoop hanging.
The pattern gives you a full size traceable template to print, and instructions regarding the stitches and colours used. It also links to useful tutorials and information if you're a beginner, including how to get started with an embroidery project, how to sew the different stitch types and how to finish the project in the hoop.
DMC thread colour numbers are given for both the bright Summer colours shown in the hoop above and the muted Autumn tones shown below.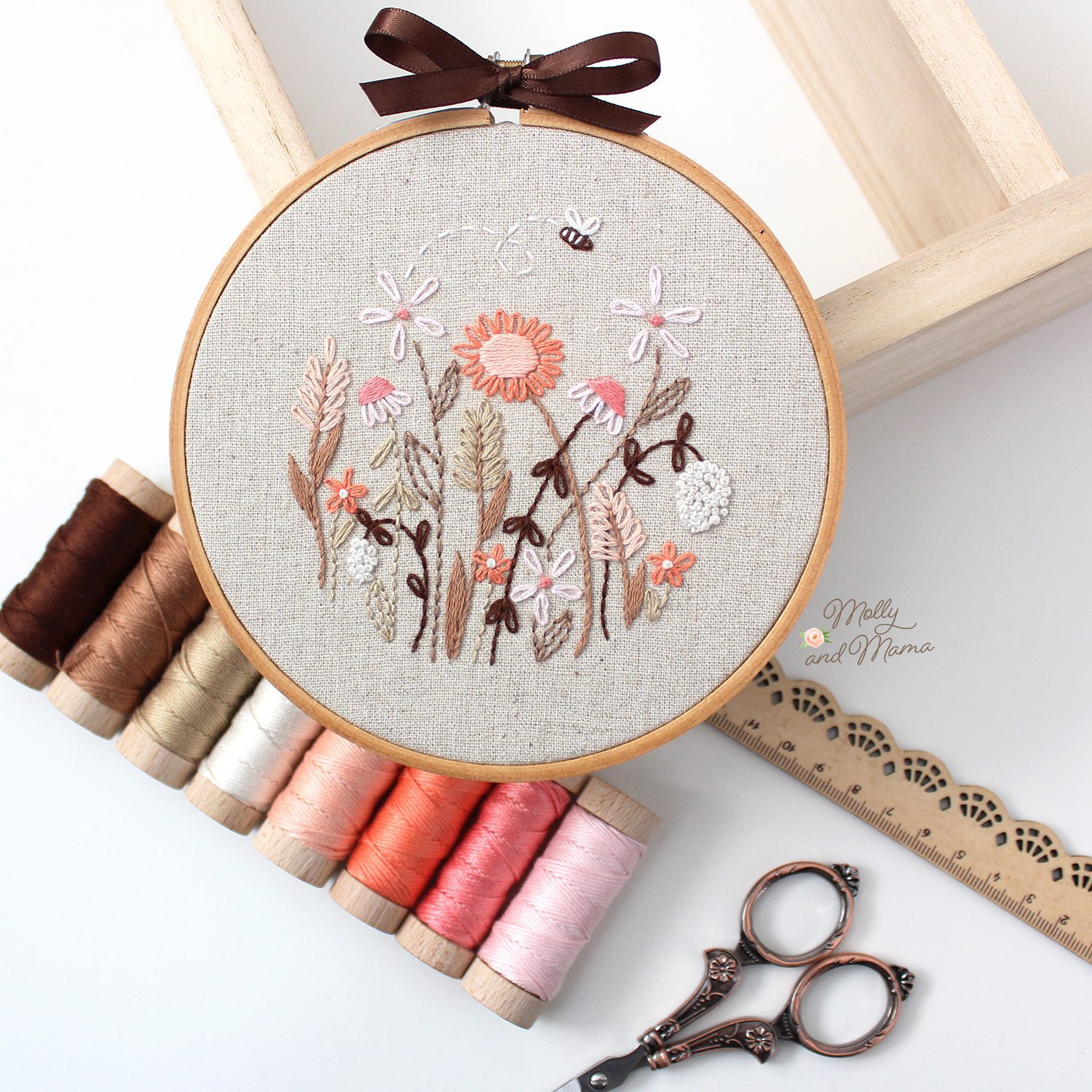 How did the design come about?
I don't have many photos of my Grandmother Molly's garden, but my memory is full of special moments spent with her amongst her favourite flowers and plants. Here's a small, grainy photo of the colourful beds lining her front path. You can't really even see much, but I treasure it for the feelings it evokes.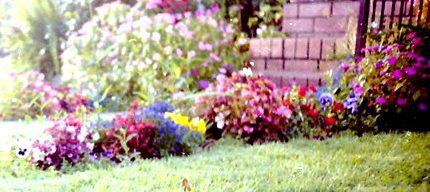 The things I remember about her garden are silly really. I loved the banana tree with nasturtiums growing beneath it, the little red gnome in the round flower bed, and the poinciana tree in the centre of the yard who's shady branches reached further and further with each visit, the green house with tropical ferns and orchids, the sweet pea bed in Spring, and the singing frogs that hid in the foliage beneath the frangipani trees. To my childish mind, the garden felt rambling and full of surprises. It's what inspired my own love of gardening. And it also inspired the loose and casual blooms in my Nan's Garden Stitchery pattern.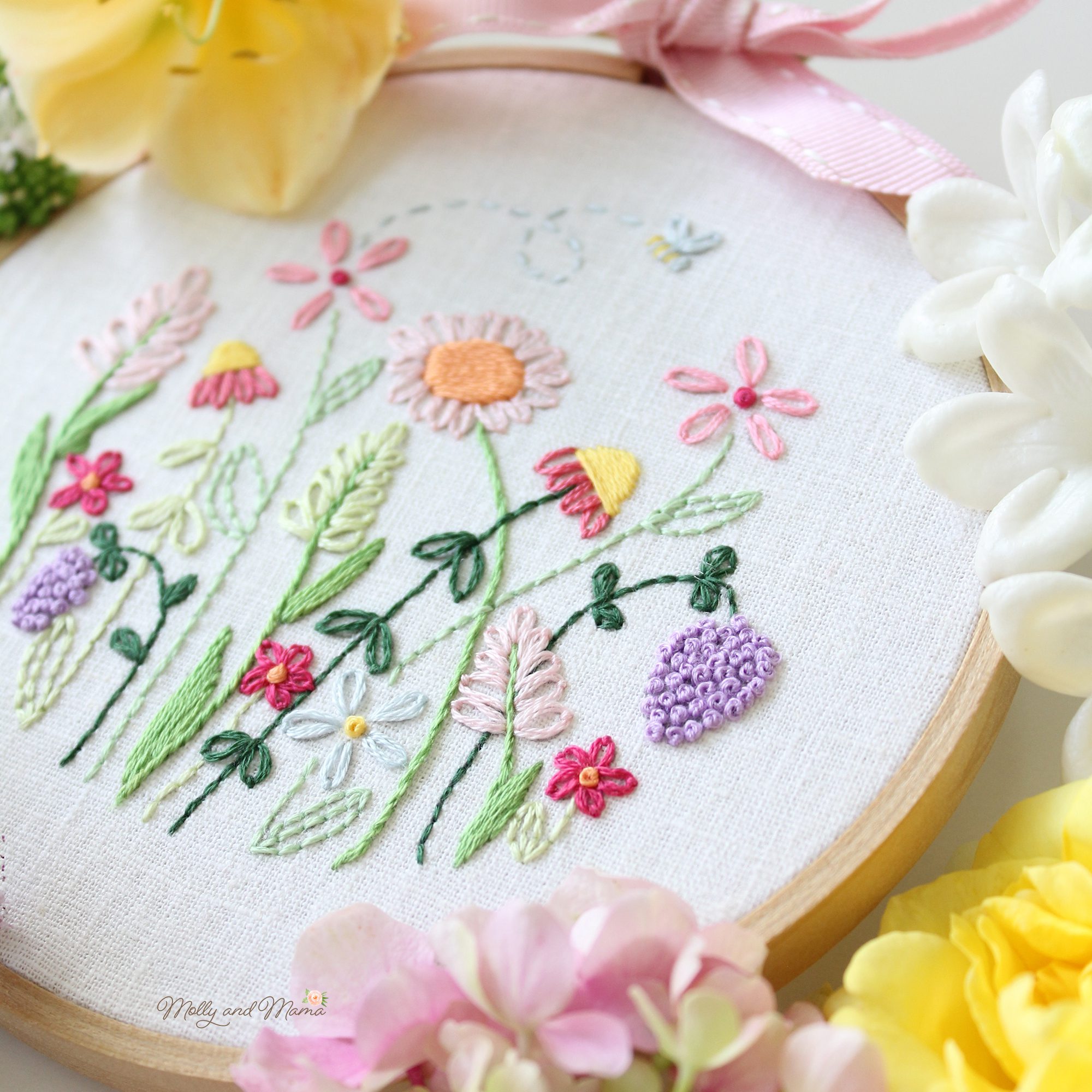 I love the way this design turned out. I love that it's easy for beginners to sew, it's a quick finish (at least for an embroidery design) and that it can be displayed in the hoop or used to embellish another project.
You can use the colours suggested in the pattern or you can create your own palette. And if you'd prefer a pre-printed version of this pattern, ask your favourite quilting shop to stock it. Creative Abundance are the wholesale distributors and their website has more information. It comes in two different versions; Summer (on white linen) and Autumn (on natural linen).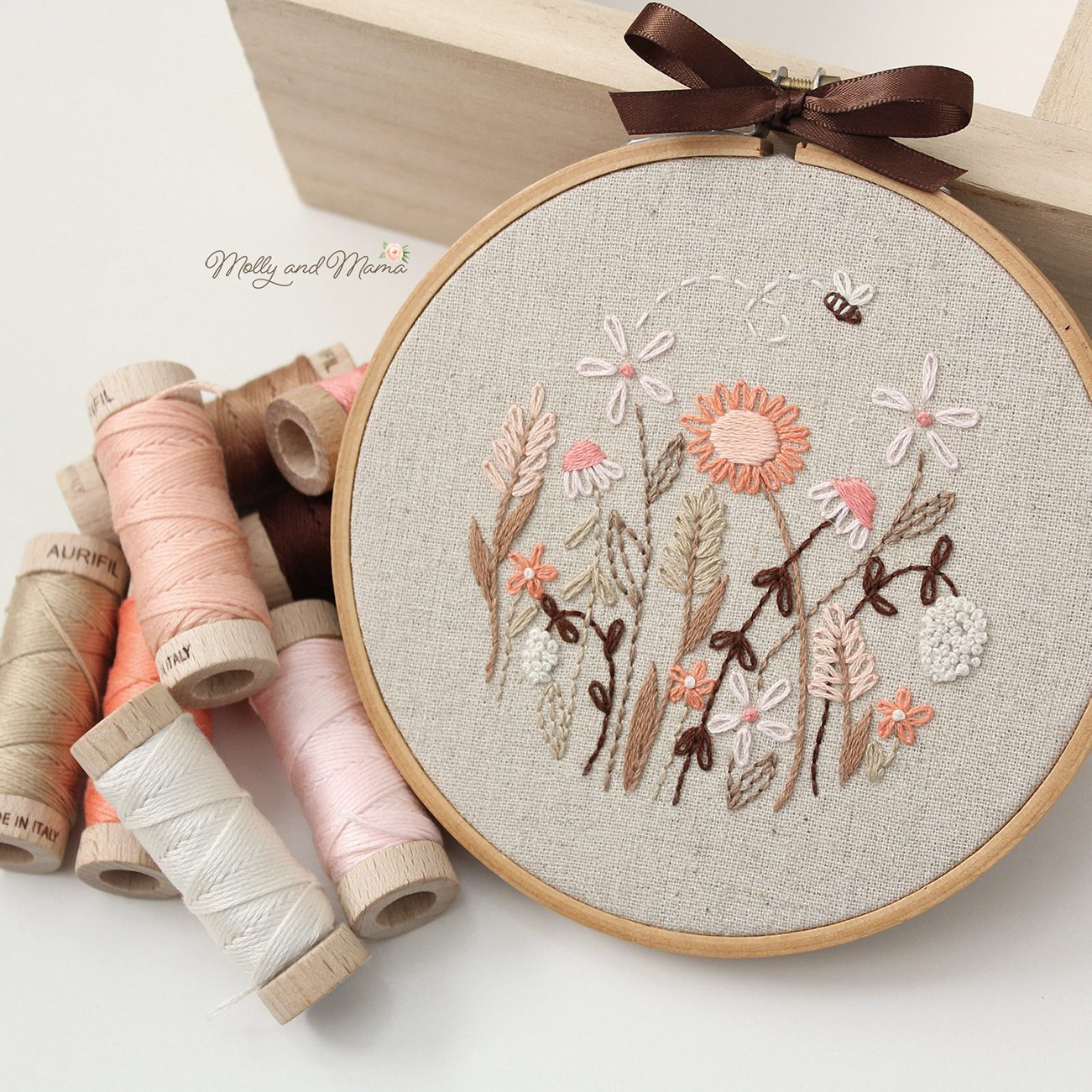 If you make your own version, use the hashtag #NansGardenStitchery on social media so we can all share in everyone's creativity!
Happy stitching, Lauren x