A Beautiful Journal Cover Pattern and a Free Bookmark Tutorial!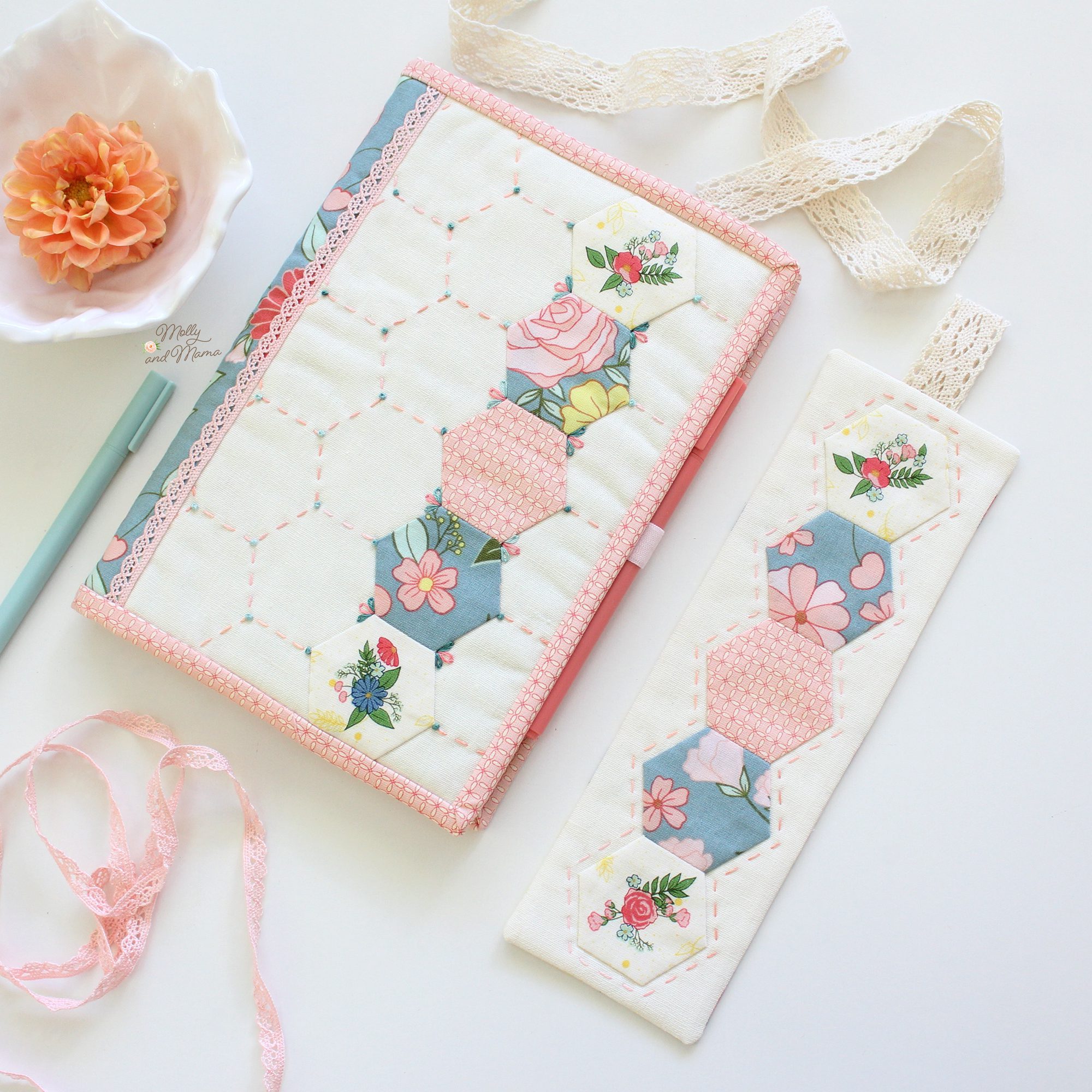 I recently had the pleasure of working with the Reflections Collection designed by Lauren Brewer. The entire collection is inspired by the spirit of finding beauty and joy in simple things, so it seemed fitting to use the four different prints that I ordered from Riley Blake Designs to make a simple but beautiful journal cover and matching bookmark.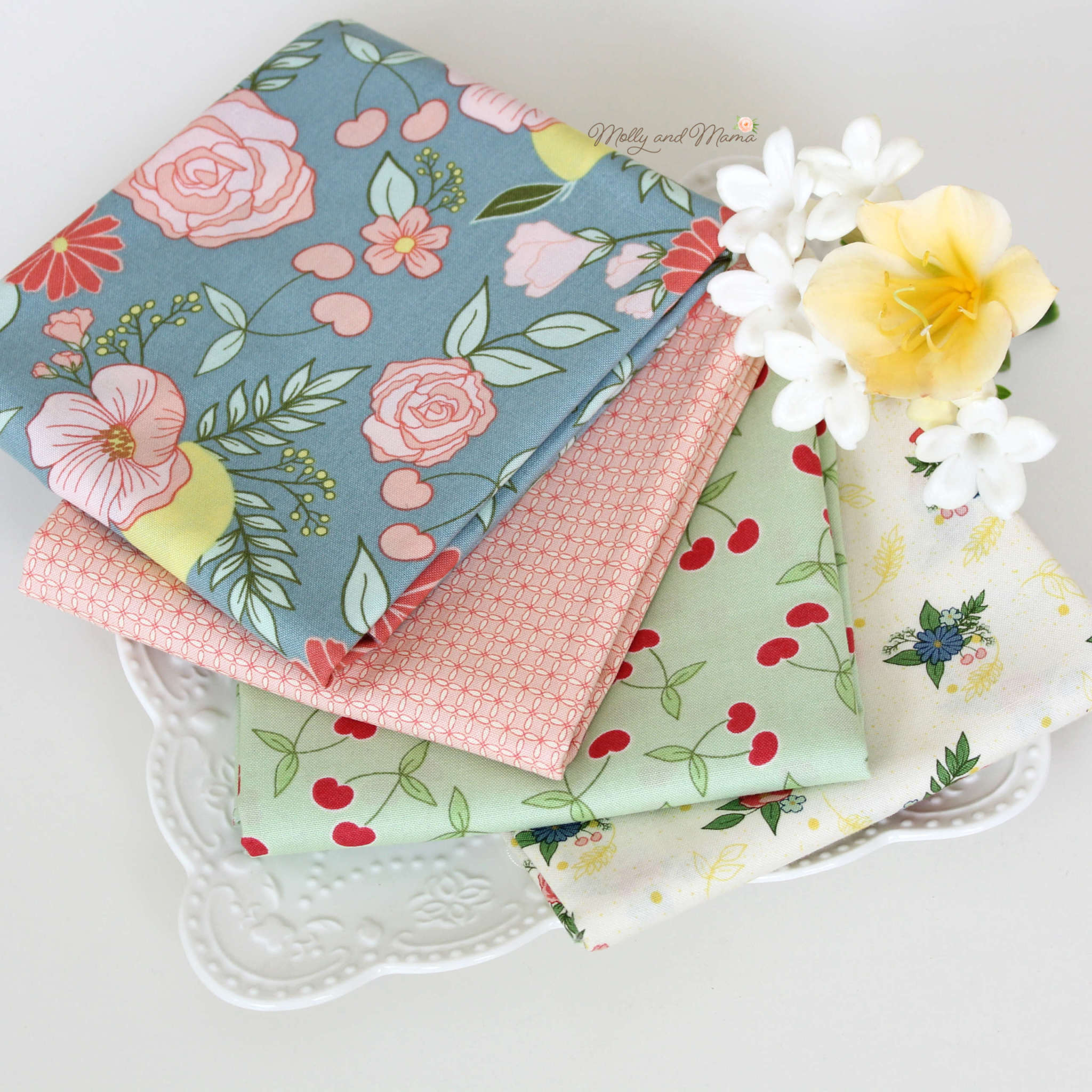 I began by fussing cutting the gorgeous floral elements in the fabric because I knew it would be ideal for hexagons.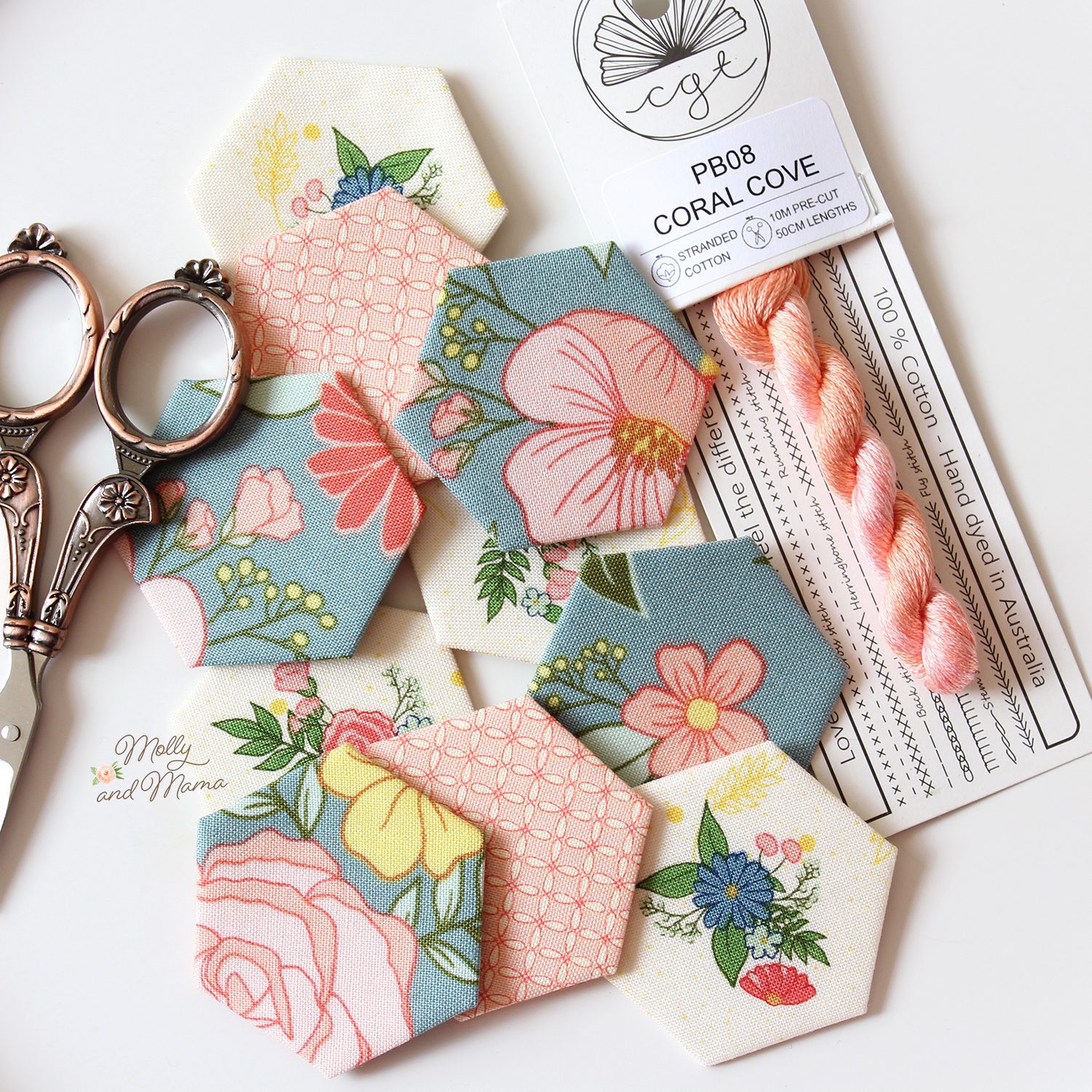 The prints worked perfectly to make this lovely hexagon notebook cover. This design is available in the store now!
The cover is designed to fit an A5 (5-7/8″ x 8-1/4″) spiral bound notebook. It includes the same hexagon rows and quilting on both the front and the back. Simple interior sleeves keep the notebook securely in the cover. The ribbon bookmark and the elastic pen holder are both practical additions.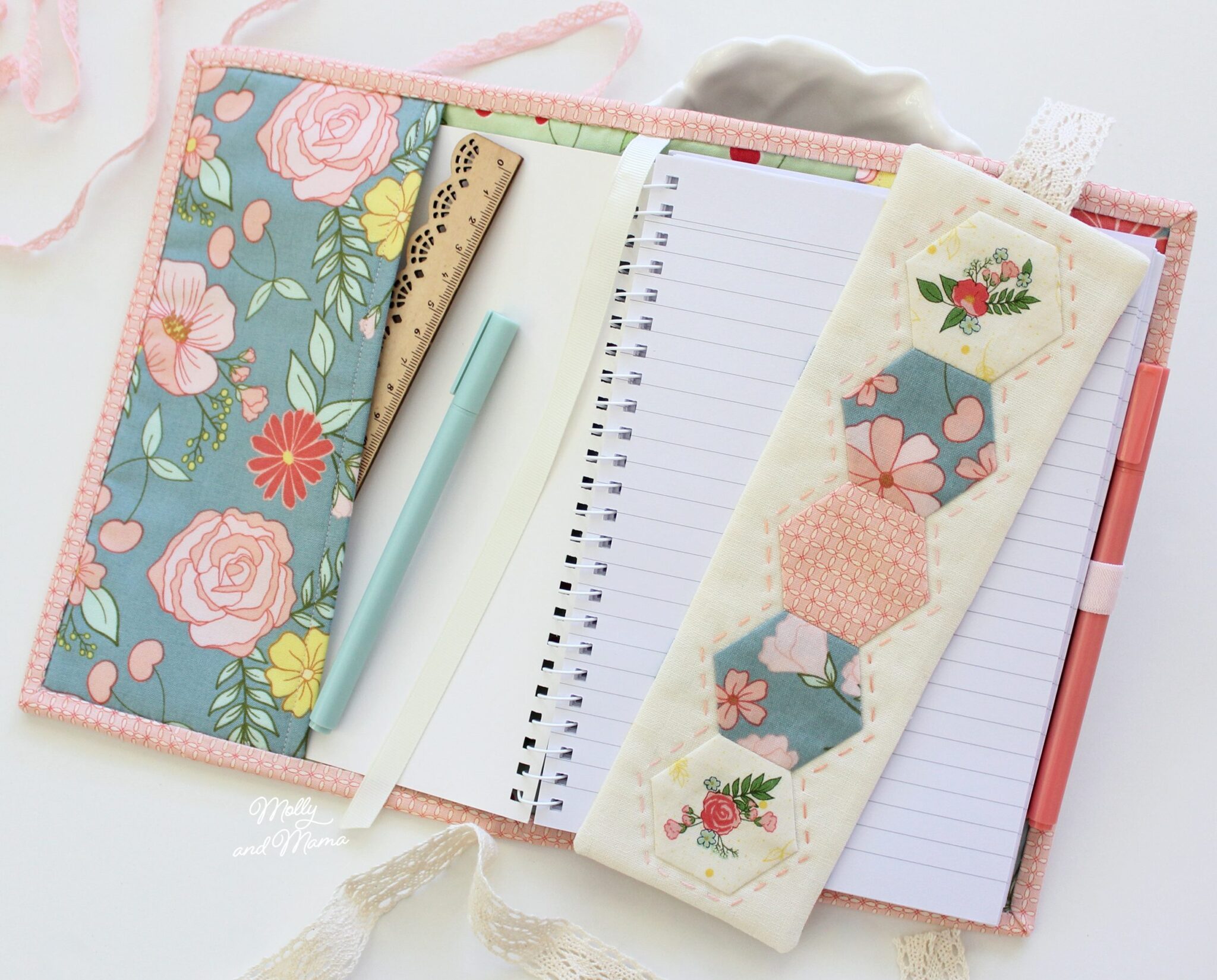 I really enjoyed creating the extra details like the hexagon echo quilting with French knots in every corner and the little lazy daisy flower detail embroidered between each fabric hexagon.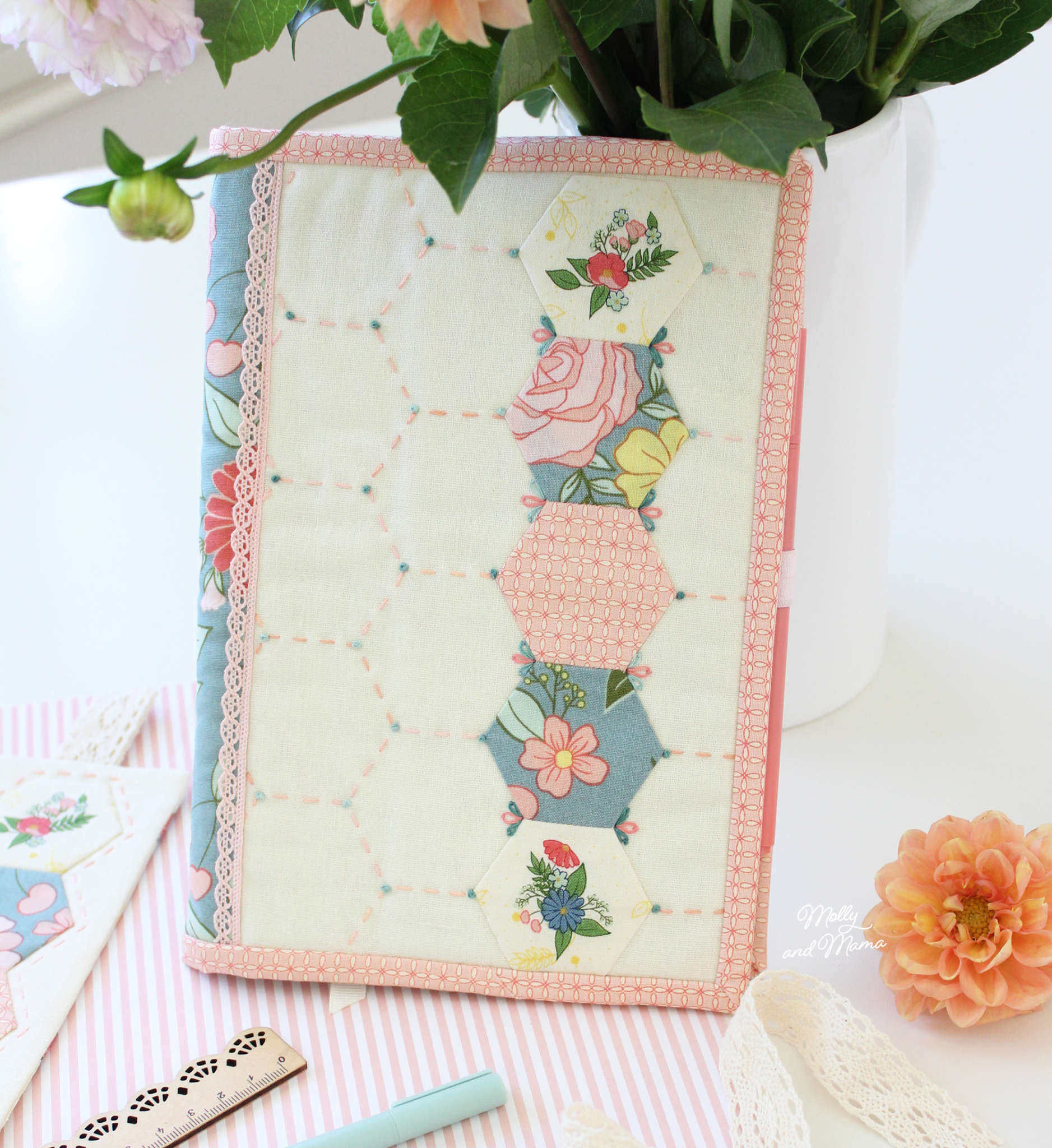 And what good is a book cover without a matching fabric bookmark? Would you like to make your own?
I'm offering the bookmark instructions as a free download, to show my appreciation for you subscribing to the Molly and Mama newsletter (don't worry, you can unsubscribe at any time). To get your free download, enter your details using the button below.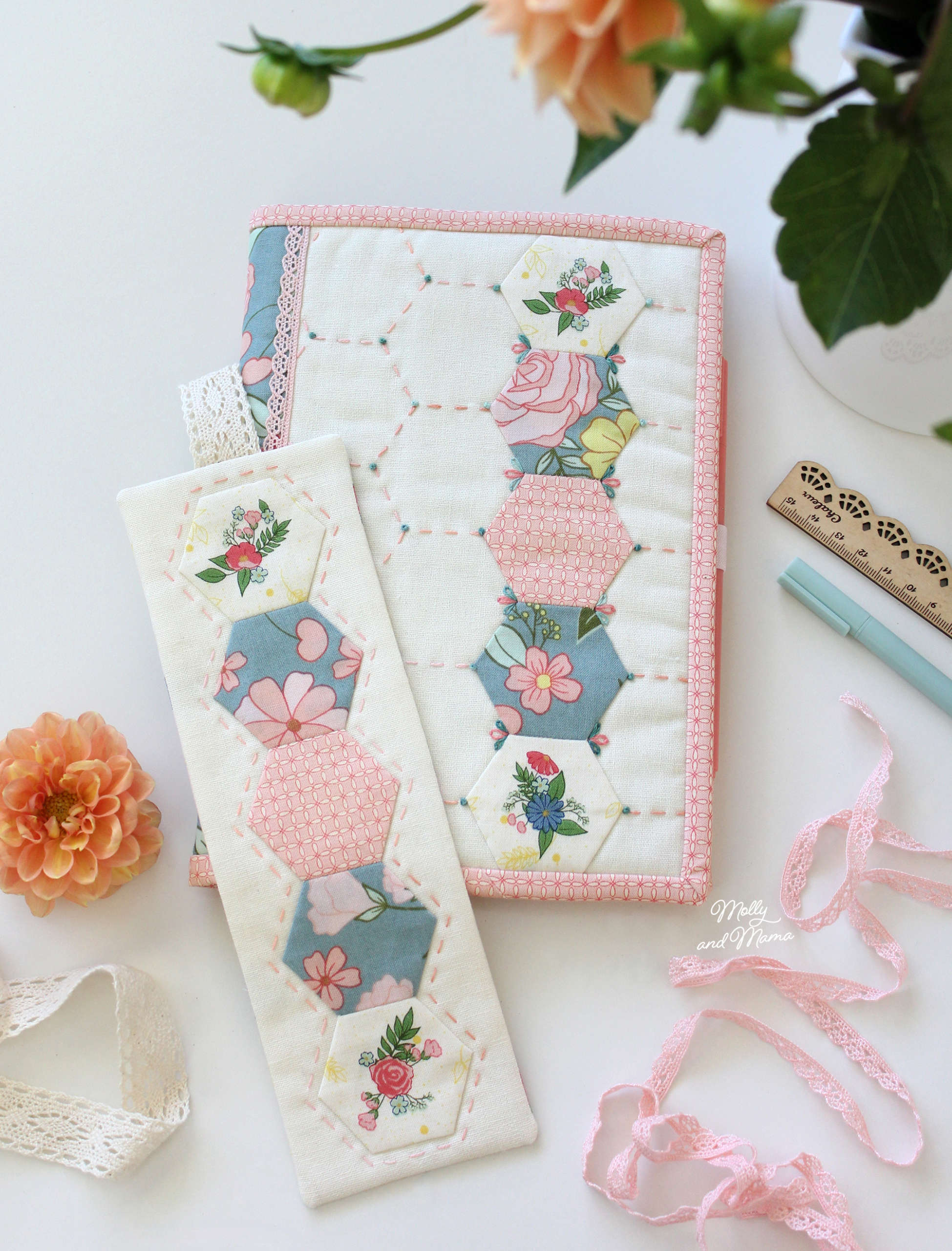 I've made a couple of bookmark and journal cover versions now and I'll look forward to sharing them with you next month.
Happy stitching, Lauren x