Introducing the Tea Time Posy Stitchery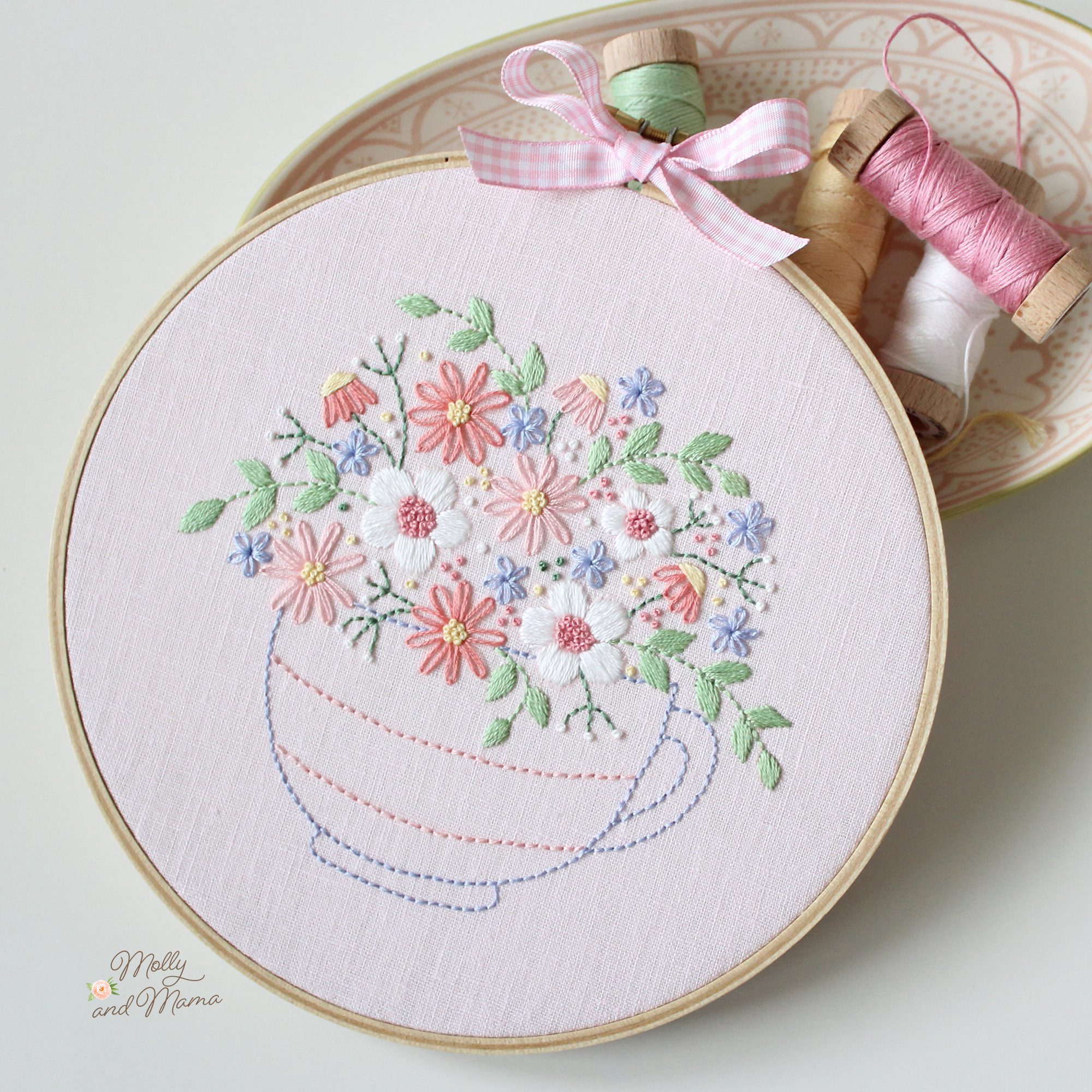 I think I have developed an even deeper fondness for hand stitching after designing this sweet tea cup embroidery design. The Tea Time Posy Stitchery was inspired by a beautiful floral arrangement I received from a group of friends recently. It was a stunning little posy made of carnations and cotton flowers arranged in a darling vintage tea cup and saucer set. So unique, right?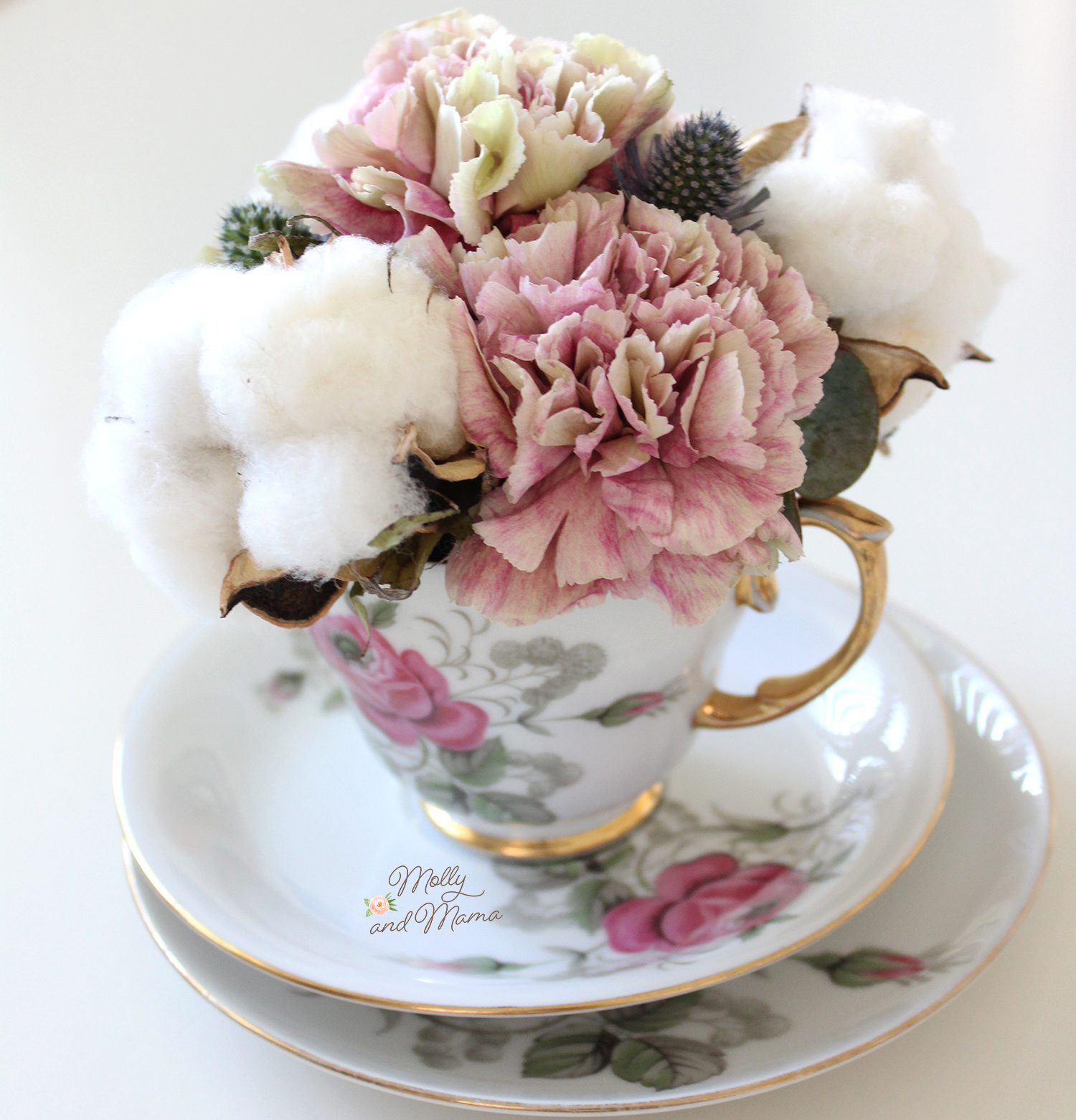 The arrangement ended up in some of my social media photos because it worked so well with some fabric I was playing with at the time. Then it appeared as a pencil drawing in my sketchbook – it was crying out to be brought to life.
For the finished embroidery design, I ended up taking the basic idea and simplifying it, so that I could use lots of sweet but easy stitches sewn in a whole range of pastel shades. I especially love the French knots and lazy daisy stitches!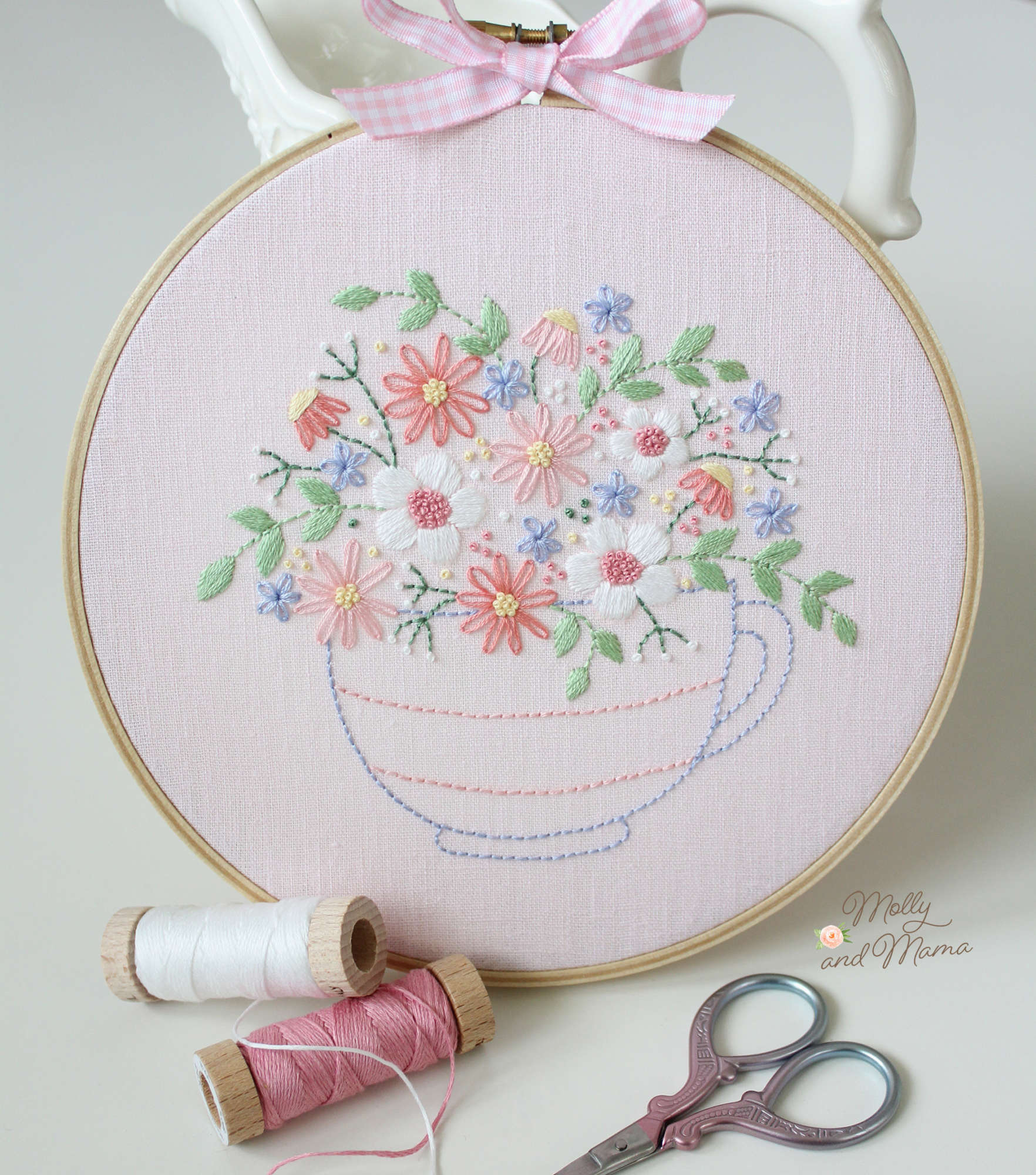 Here's a close up view of some of the details. I love that this design is so straightforward. It's perfect for beginners. But if you're a little more experienced, you can also add your own embellishments and change things up a bit.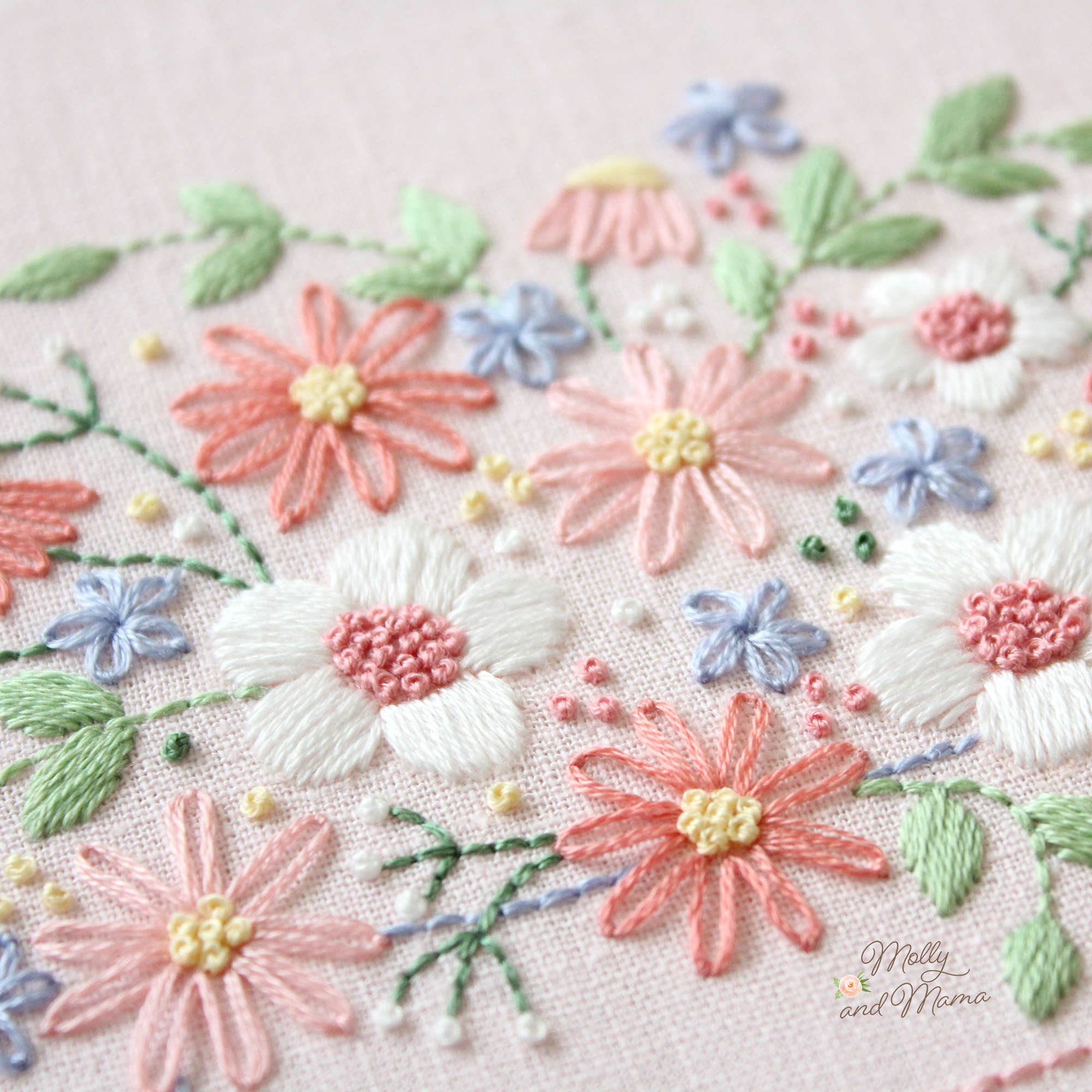 Created specially for my Pretty Stitches Club, this Tea Time Posy Stitchery is just one of 12 sewing patterns that members will receive in 2022. The club represents such great value. You can join it at any time during the year and receive all of the patterns that have already been delivered. Any new patterns are delivered on the 15th of each month, up until November 15th, 2022. You can join the club HERE.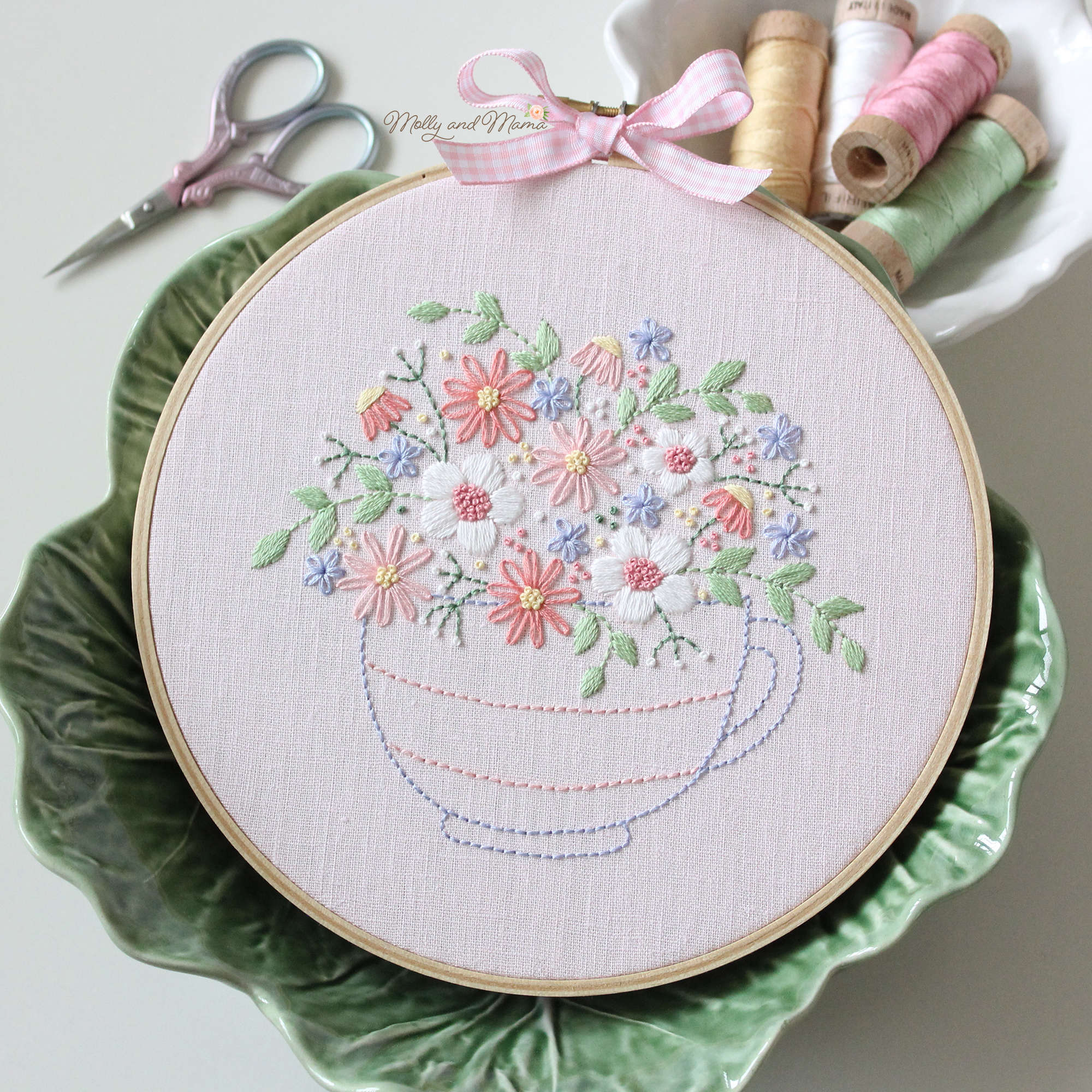 If you'd rather wait until the pattern is released in my store, you can join the email list and I'll send through a message to let you know when it's available for purchase. Sign up using this link.
Happy stitching, Lauren x