A Simple Sewing Folder in Cute Camper Fabric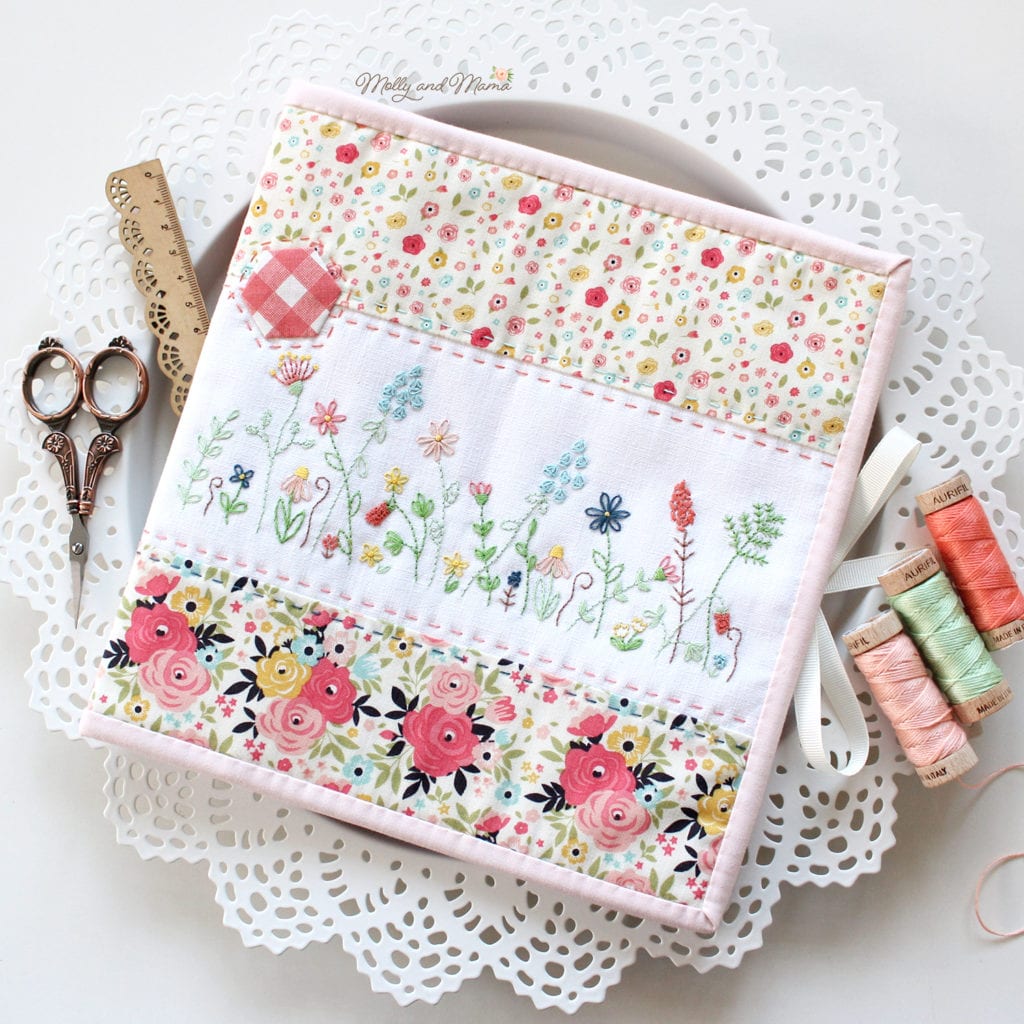 Riley Blake Designs recently sent me the 'Joy In The Journey' collection designed by Dani Mogstad. There's 22 fabrics in the collection, including a beautiful floral 'hero' print, tiny florals, diagonal gingham, geometric flowers and pretty prints with campers (or caravans) and flowers too. The two different panels that also come in the collection are perfect for simple quilts. See more of the collection HERE.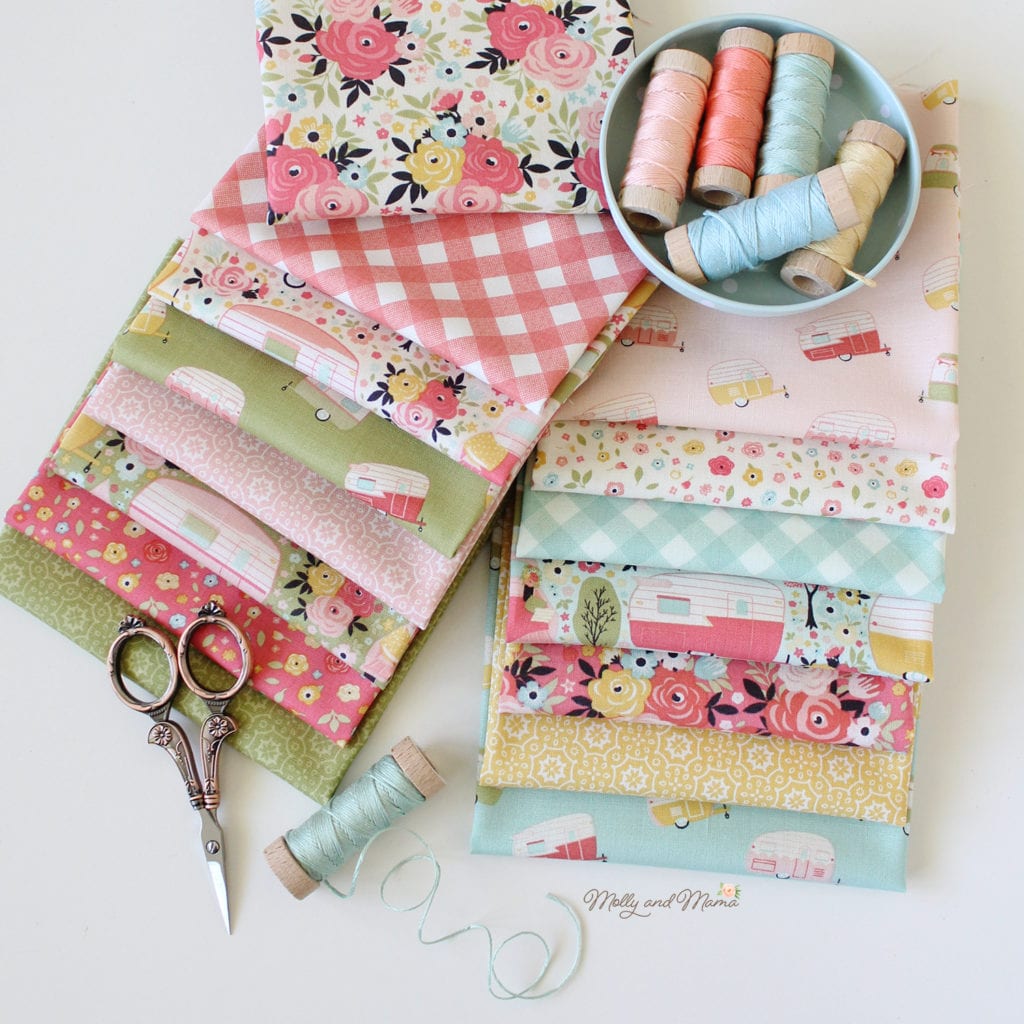 I think the collection looks lovely pictured below with my Fifi Fox felt pin cushion (an instant download pattern from my store) and the Flower Friends pin cushion project from my book 'Pretty Handmades'*.
*If you make a book purchase using this affiliate link, I will earn a small commission that doesn't change your purchase price, but helps me to continue to bring you free content. Thanks for your support!
The colours in this collection are so 'me'! I've made a few different projects from these prints to share with you, but the first is a new version of my Simple Sewing Folder. This pattern has been one of my most popular and it was definitely time for an update.
It started with a new embroidered panel. I used my favourite Aurifil embroidery floss shades, which matched the fabrics perfectly.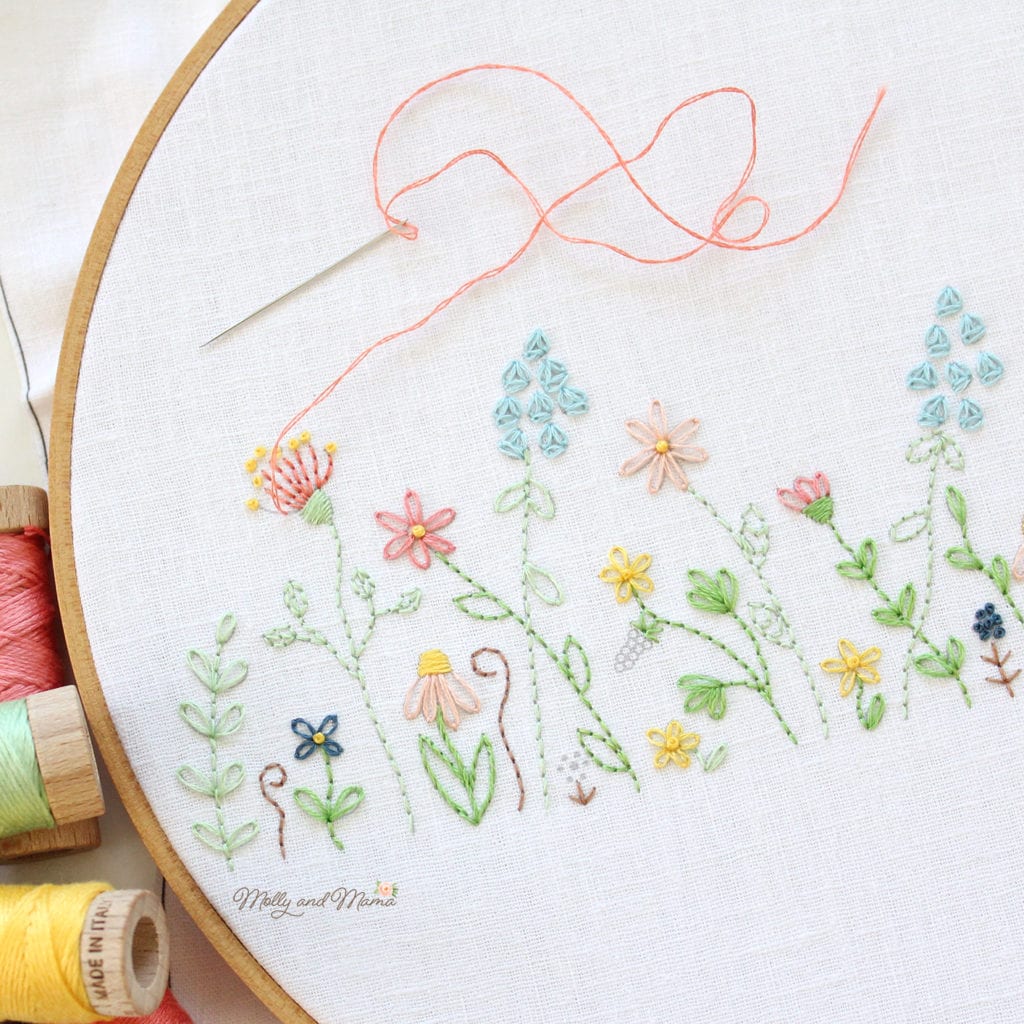 The completed panel looks lovely as part of the sewing folder cover!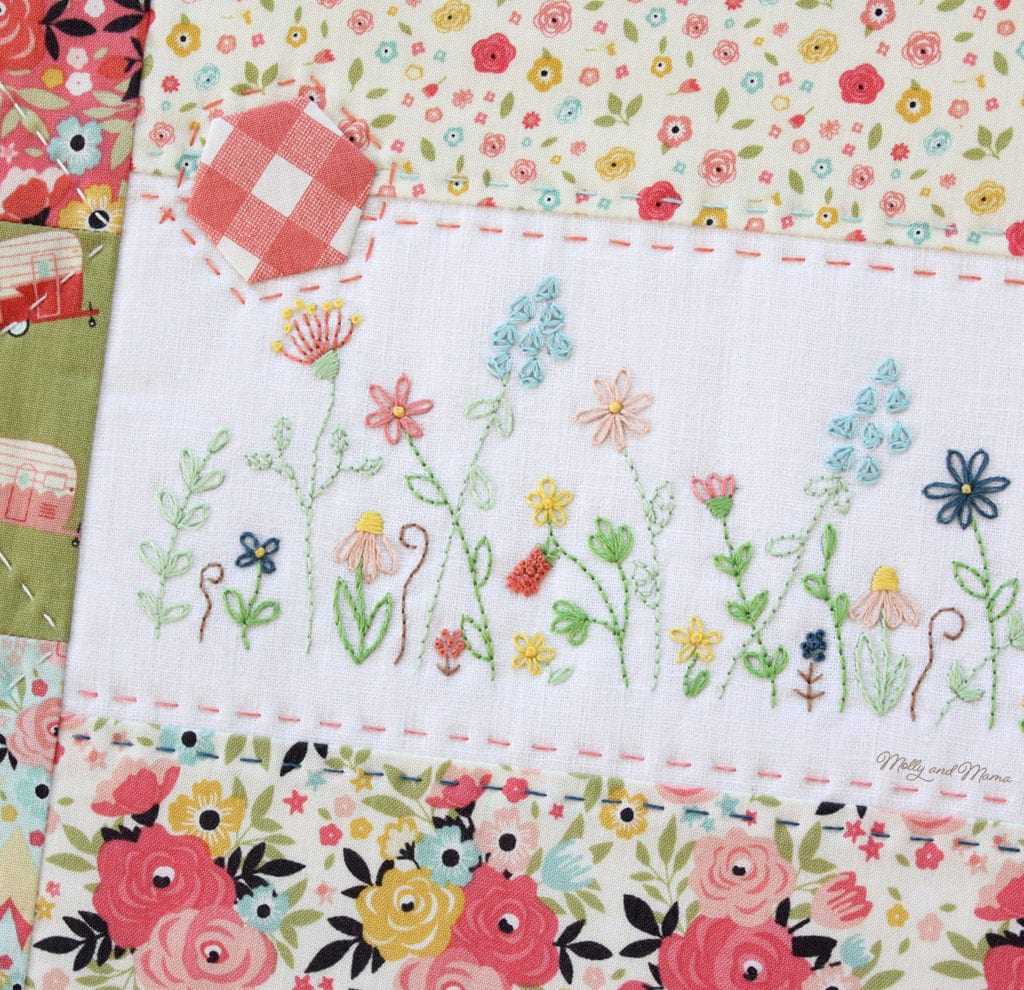 The nine patch on the back helps to show off some of the cute caravan prints.
This sewing folder is super practical, with a zippered pocket on the inside left, and holders for pens, rulers, glue pens, scissors and more on the inside right. There's a rectangle of felt for holding pins and needles. You can also put embroidery hoops behind each inner pocket and hold spools of thread on the centre ribbons.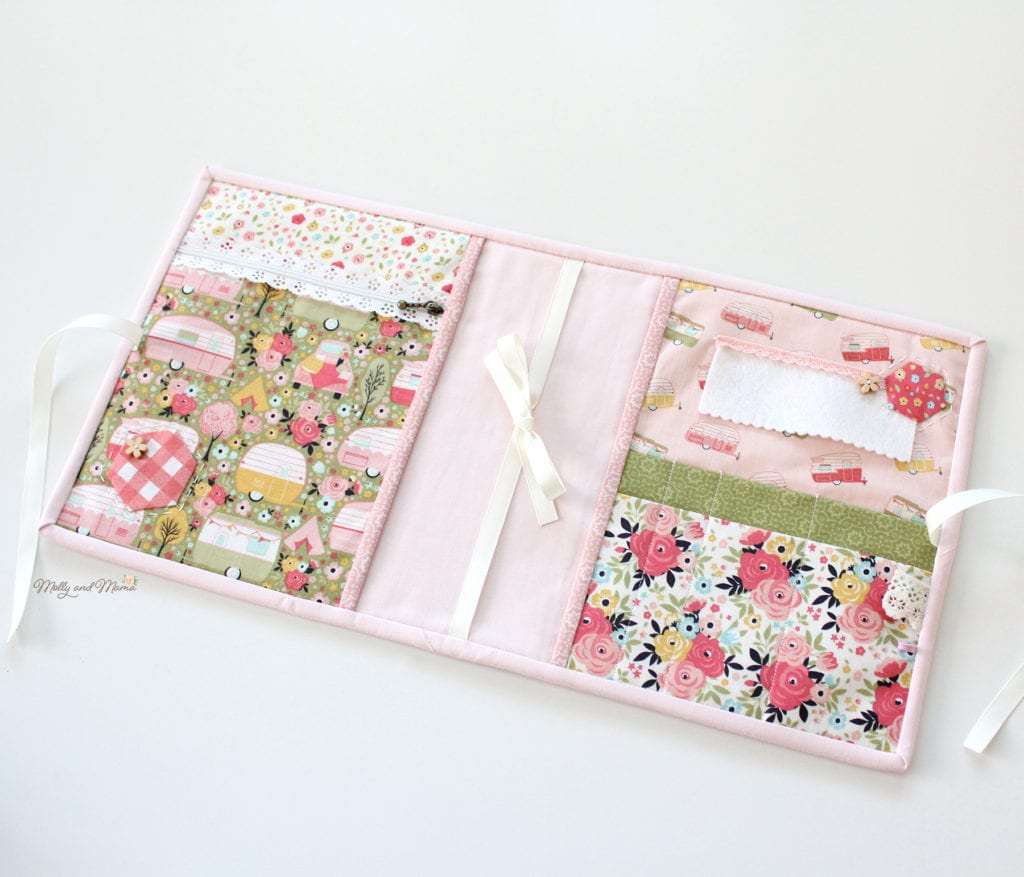 And I'm really happy with the finished folder. It's bright and fun and will be a joy to use when I'm travelling about with my 'sewing on the go'. If you'd like to grab your own copy of the pattern, visit My Store to purchase the instant download version. Paper patterns are also available from selected retailers and come with the pre-printed linen. A google search of the Simple Sewing Folder Pattern should help you find a local-to-you retailer.
Stay tuned as I share a free tutorial and second project from this lovely collection.
Happy stitching, Lauren x