Madam Sew 'Presser Foot Set' Review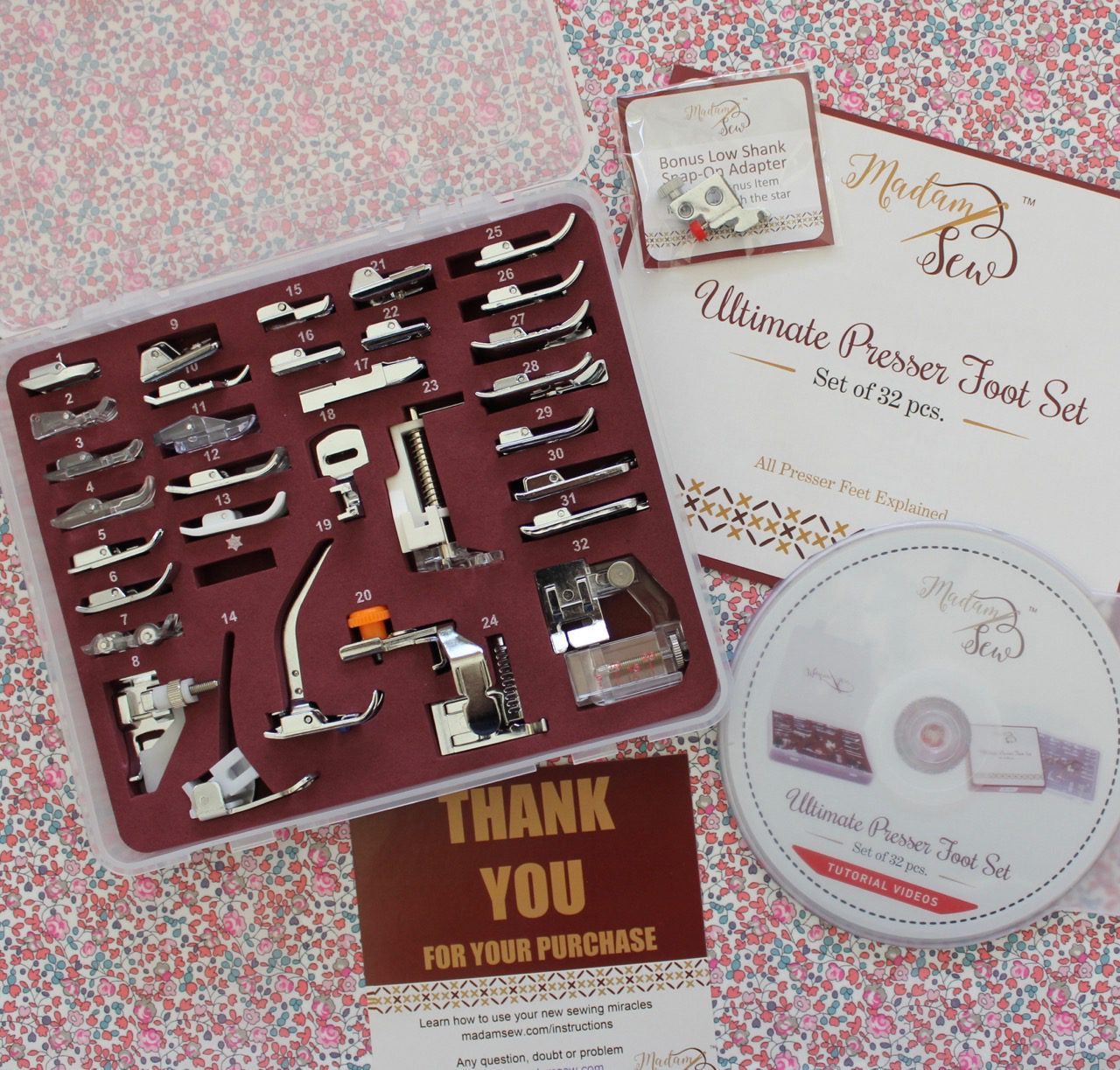 Ritika from Madam Sew recently contacted me, asking if I would like to review her Ultimate Presser Foot Set. Now I'm not normally one for product reviews, but this set had me intrigued. It almost looked too good to be true. But I am so happy to say that it really is good quality and also great value.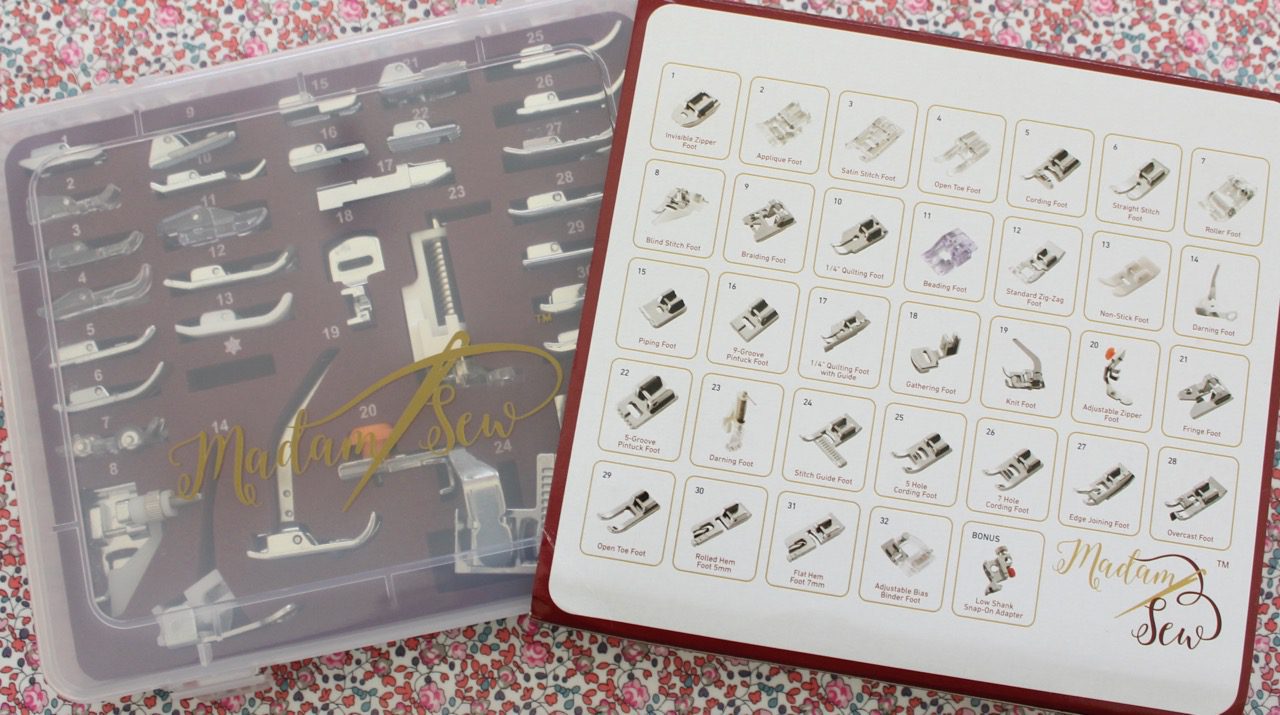 I like the way the Ultimate Presser Foot Set comes carefully boxed in a clear plastic case. It contains 32 different sewing machine feet that are numbered and labelled with a guide included in the box. These feet are suitable for all low shank sewing machines and there's a bonus adapter if needed. You can also get a high shank snap-on adapter too. The website listing explains everything you need to know including a link to a great you tube video explaining the set.
As a lover of appliqué, I know I'll be using the appliqué, satin stitch and open toe feet a lot. The 1/4″ quilting foot with guide will also get a good work out, as will the darning foot which is perfect for free motion quilting. I think the whole set really represents good value for money!
I think it's going to inspire me to try new techniques too, knowing that I have the specialty feet I need, already on hand! I'm looking forward to spending more time watching the included DVD which shares tutorials for using everything too.
I did use the 1/4″ quilting foot when creating this project. You can read all about it on this blog post. It's my Spring Fling Pouch Pattern made with a lovely design from Minki Kim's new book, Diary in Stitches. I'm really happy with how it turned out.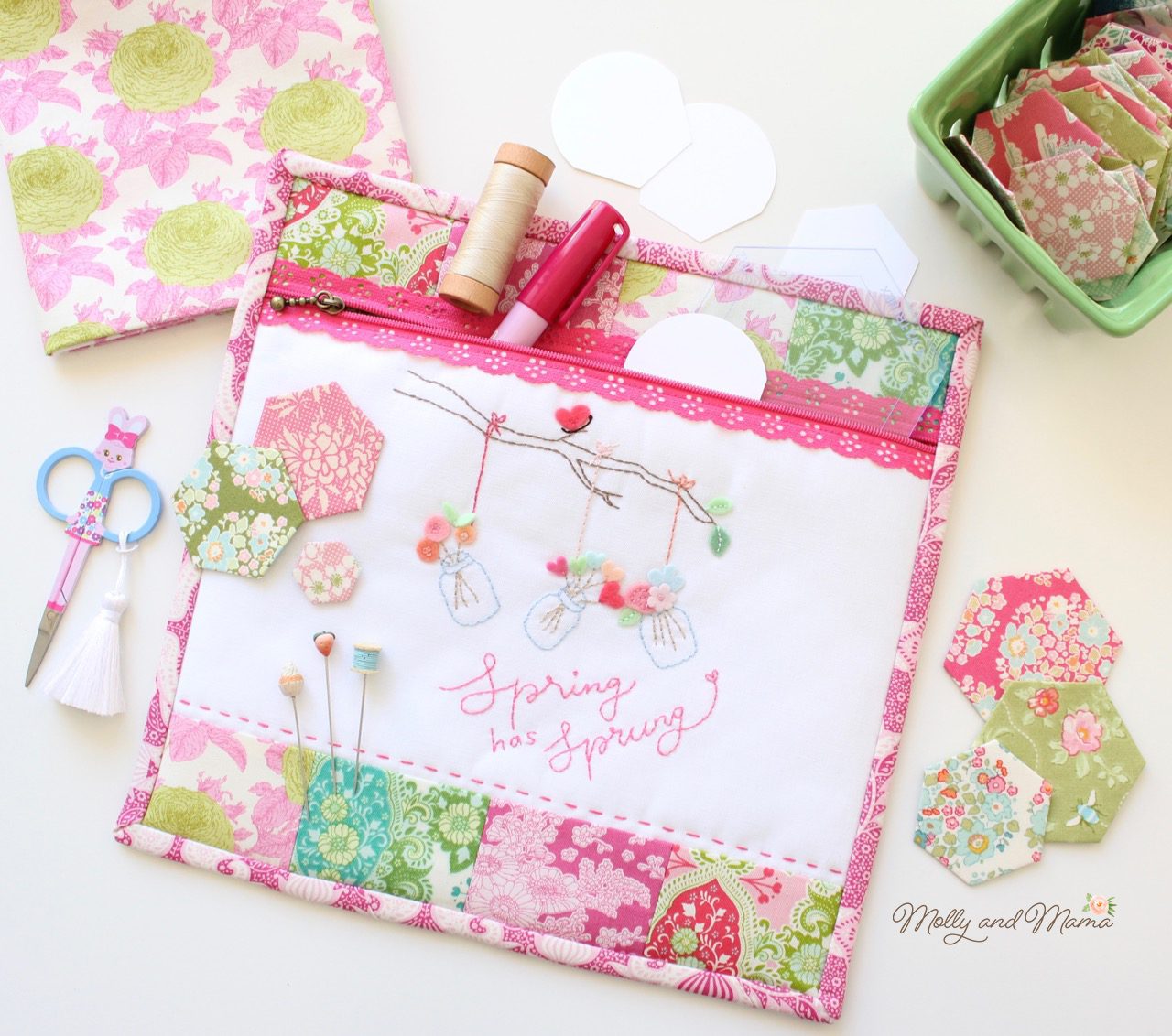 I'm looking forward to using more feet in the coming weeks! Which sewing foot would you use the most?
Happy stitching, Lauren x
This post was written by Lauren Wright and appeared first on Molly and Mama http://www.MollyandMama.com.au