Introducing Pastel Pop; One Thimble Issue 13
My lovely friend Jen has just released her latest issue of One Thimble digital sewing magazine*. Themed 'Pastel Pop', this fantastic publication is packed with so many fantastic articles and a whole bunch of terrific PDF sewing patterns too. Here's a PREVIEW if you're after a sneak peek into Issue 13.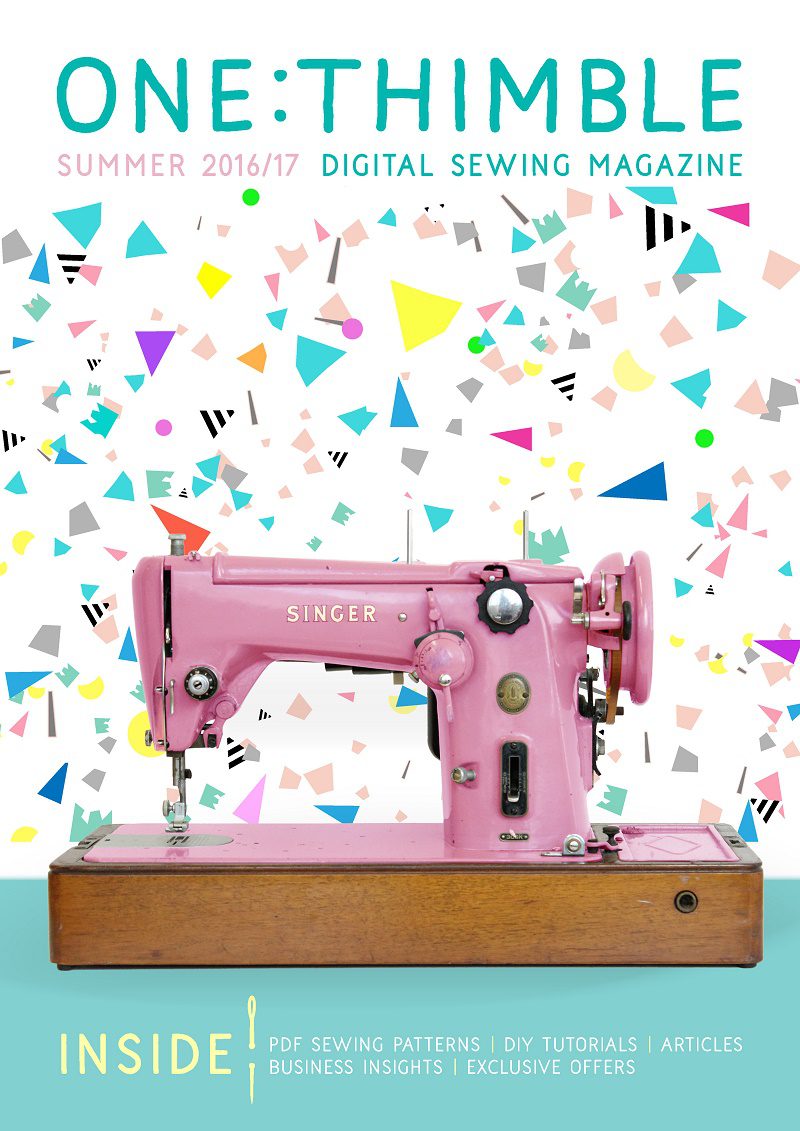 *This post contains affiliate links. If you purchase the e-zine via this post, I will receive a small commission. This enables me to continue bringing you free tutorials, patterns and more. So thank you for your support!
I love sharing when this magazine comes out each quarter, because I am such a big believer in what Jen is promoting with One Thimble magazine. She's all about inspiring confidence in your sewing. And I love her 'how hard can it be?' attitude. We all need a little confidence boost every now and then. One Thimble does just that!
I also love the way Jen showcases small business owners and supports our wonderful handmade community, while bringing you a beautifully and professionally presented product. I love being involved with the magazine, and I've contributed a number of patterns to different issues. But every issue is always amazing, so I just wanted to share it with you incase you haven't come across it before.
With a retail price of $25 Aussie dollars, this mag is excellent value for money!
Issue 13 includes PDF patterns for;
– One Romper (size 1-14)
– Orbis Skinny Harem Pants (size 1-14)
– Kawaii Felt Purses (8 options)
– Kawaii Felt Charms (8 options)
– Kawaii Applique (3 designs)
– Sakuro Clutch
– Peg Shorts (size 3-10)
– Ultimate Suit (size 2-14)
– Party Vest (size 3-14)
– Raglan Party Dress (size nb-12)
I love the Kawaii Applique and Felt Charms in this photo!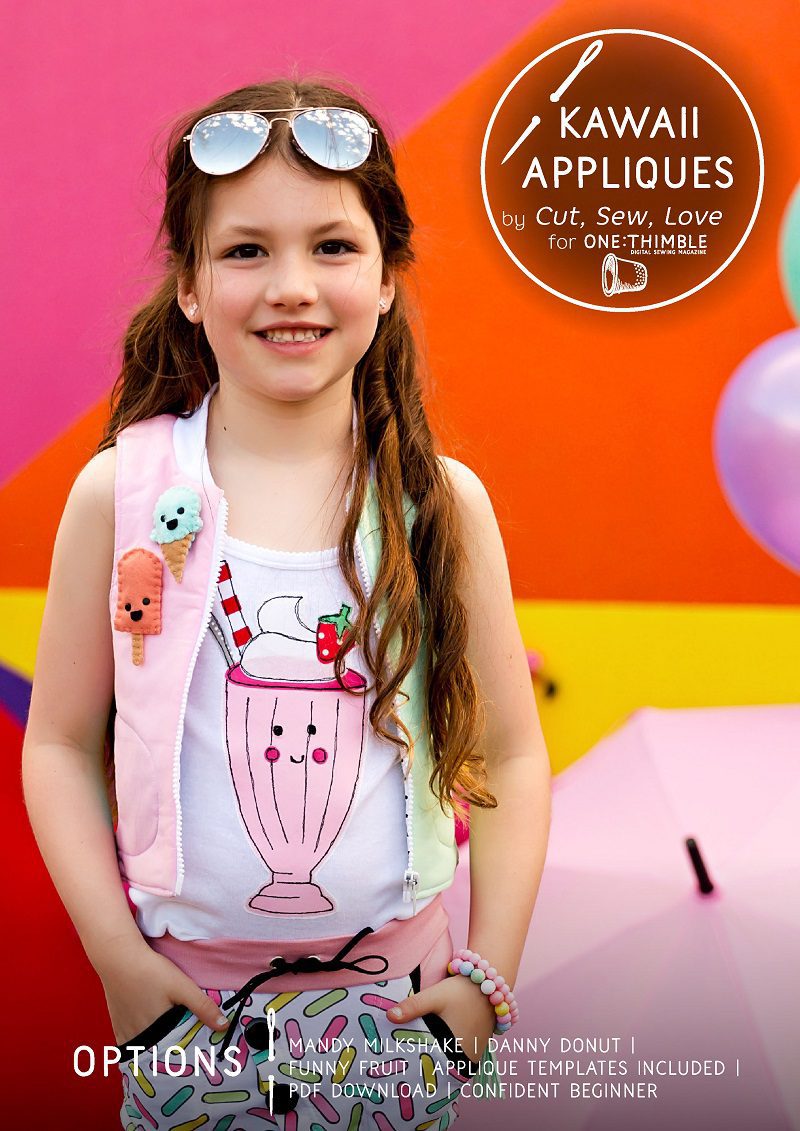 The party dress pattern in this issue is super fun and flouncy!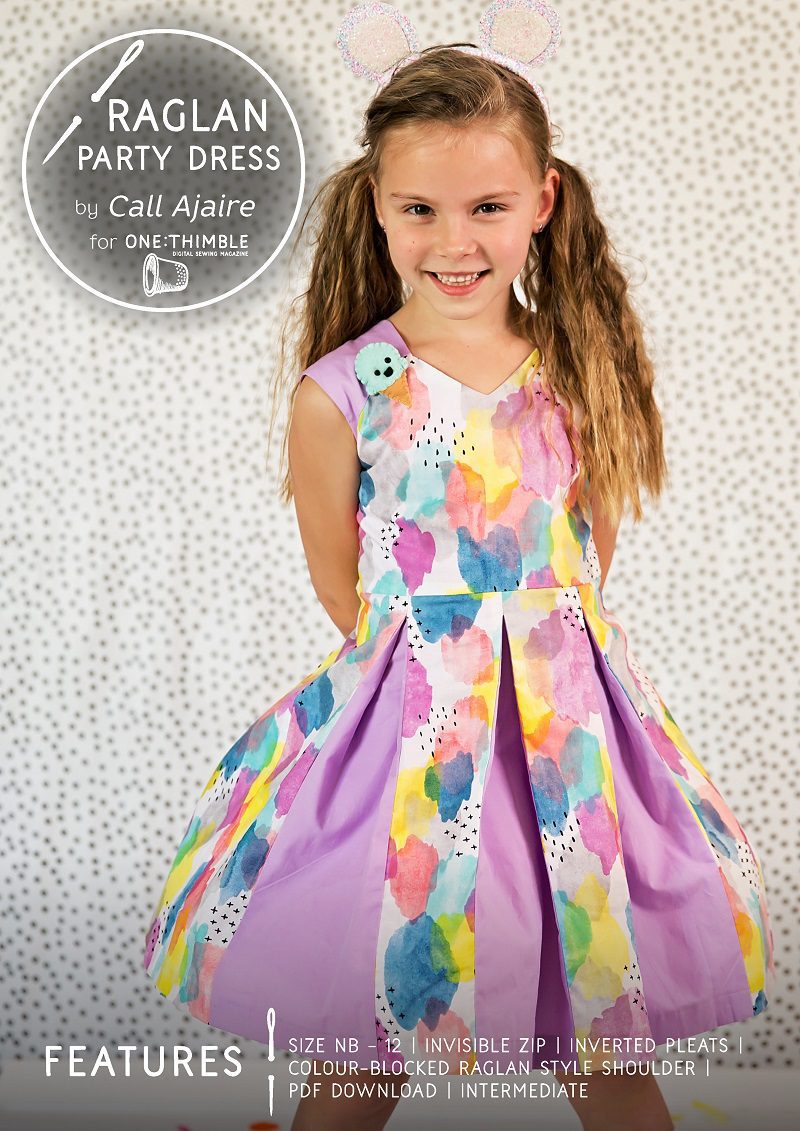 And of course, you know me and my felt love affair! So I'm keen to sew the Kawaii felt purses too!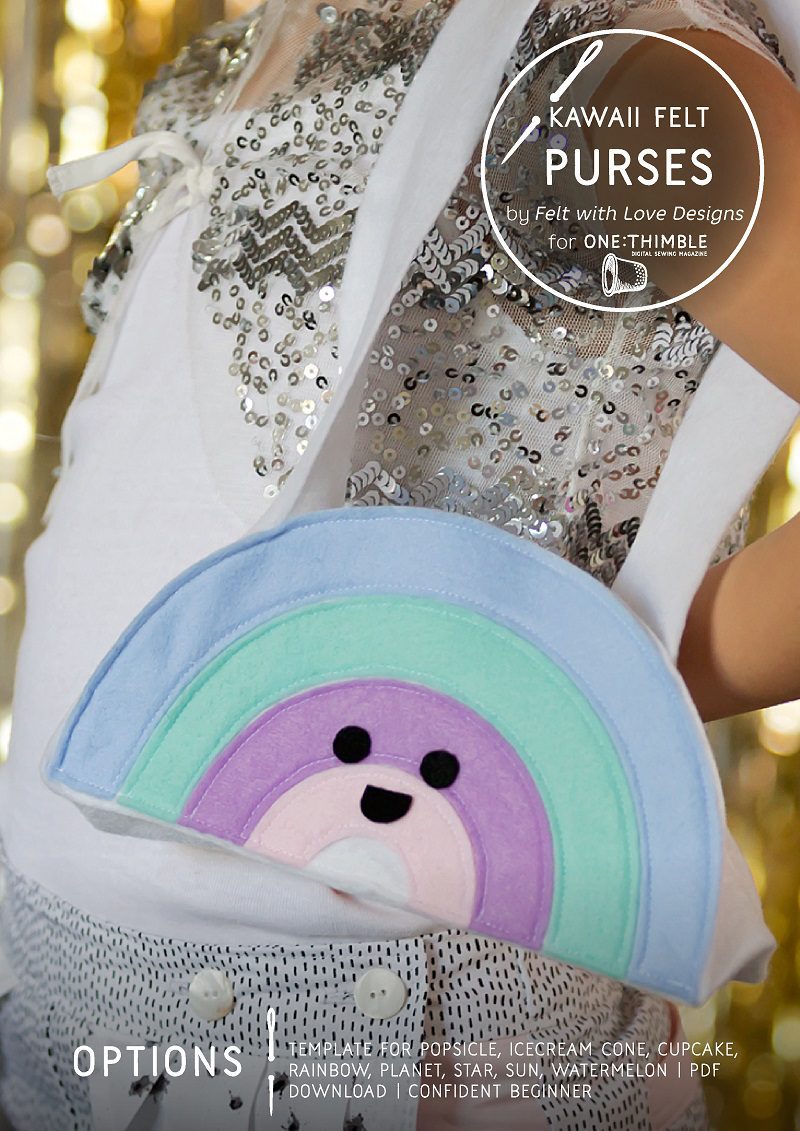 If you make a purchase, you receive a zip file that contains the whole magazine and then all the individual patterns. So it's easy to read, to store, and to find your favourite patterns at a later date.
In the e-zine you'll find the following articles & tutorials:
– Sewing with knit & leather
– About shopping for fabric in Japan
– How to do a FBA or SBA to a dartless pattern
– How to make a rubix cube mug rug
– How to make an everything pouch
– How to make a waterproof library bag
– Tips for putting in & removing snaps
– How to make a "long pin" using Pinterest
– Facebook Advert Retargeting
– Gift Guides and much more
See, I told you it was amazing! You can thank me later.
Happy stitching, Lauren x
This post was written by Lauren Wright and appeared first on Molly and Mama http://www.MollyandMama.com.au