'Diary in Stitches' Book Review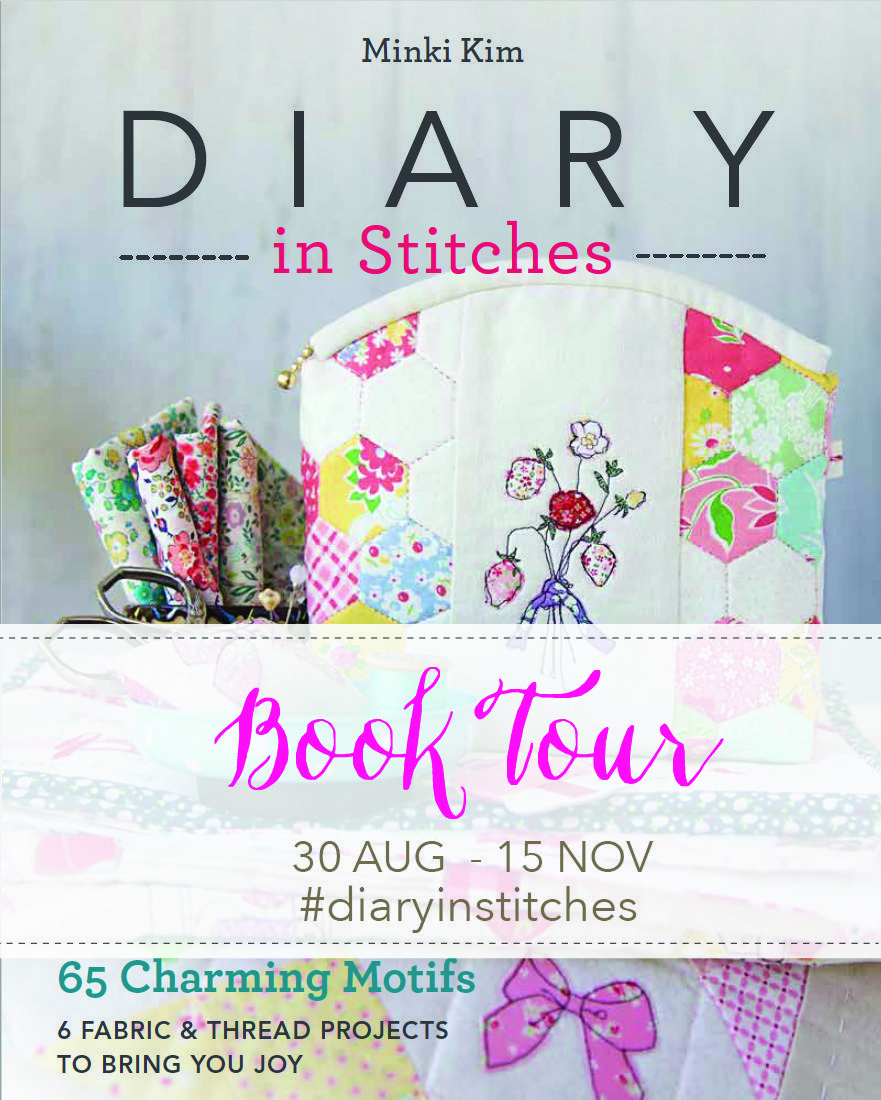 My sweet friend Minki is the absolute master of sewing illustration. A quick glance through her instagram feed is a testament to that fact. She makes her drawings come alive with some linen, a sewing machine and some simple fabric scraps. And I have to tell you, it's inspiring!
When Minki asked me to be a part of the book tour for her second book, I was absolutely honoured. And as soon as my copy of 'Diary in Stitches: 65 Charming Motifs arrived, I couldn't wait to start devouring every page. Minki's book includes the instructions for six precious projects that include her beautiful sewing illustration designs. But she also then includes a large gallery of other designs that you might choose to use for inspiration. As she explains, you can create them on the sewing machine or hand embroider them. You are only limited by your imagination.
With that in mind, I decided to go with Minki's suggestion of using my love of hand embroidery coupled with my passion for wool felt. Minki's book really got me inspired. I loved that you could use the download link in the book to save and print the pages I wanted to use. That made life a lot easier! And so did the fact that each design came with a photograph of a sewn example and a reversed template. Very practical!
For my project, I selected the 'Spring has Sprung' motif and hand embroidered it, adding tiny wool felt details. I had a beautiful bundle of Tilda Sunkiss prints to play with and I thought they'd work perfectly with this gorgeous design.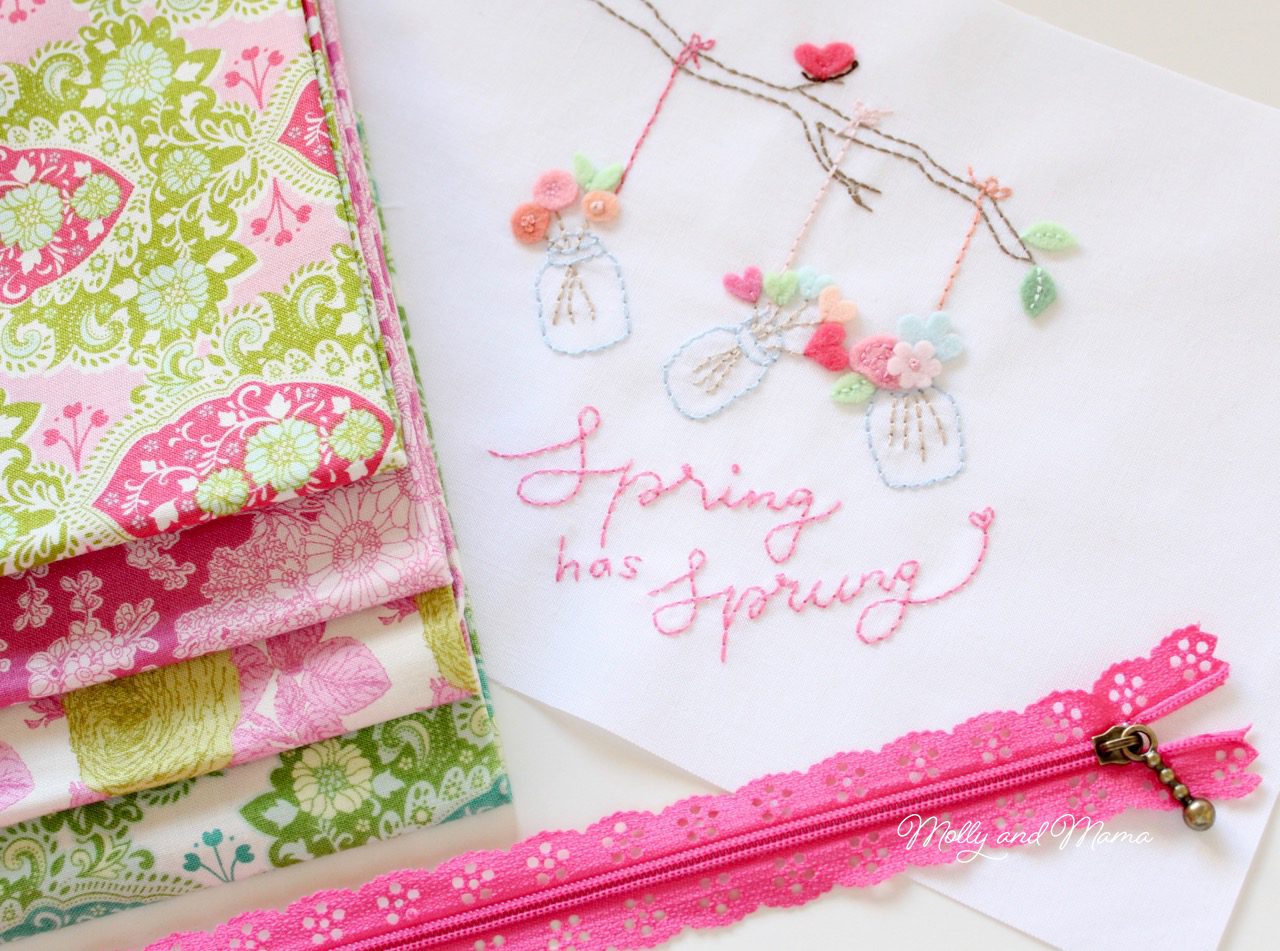 The embroidered panel was used to embellish my 'Spring Fling Pouch' pattern. You can find a copy of the pattern and the alternate embroidery design in my store.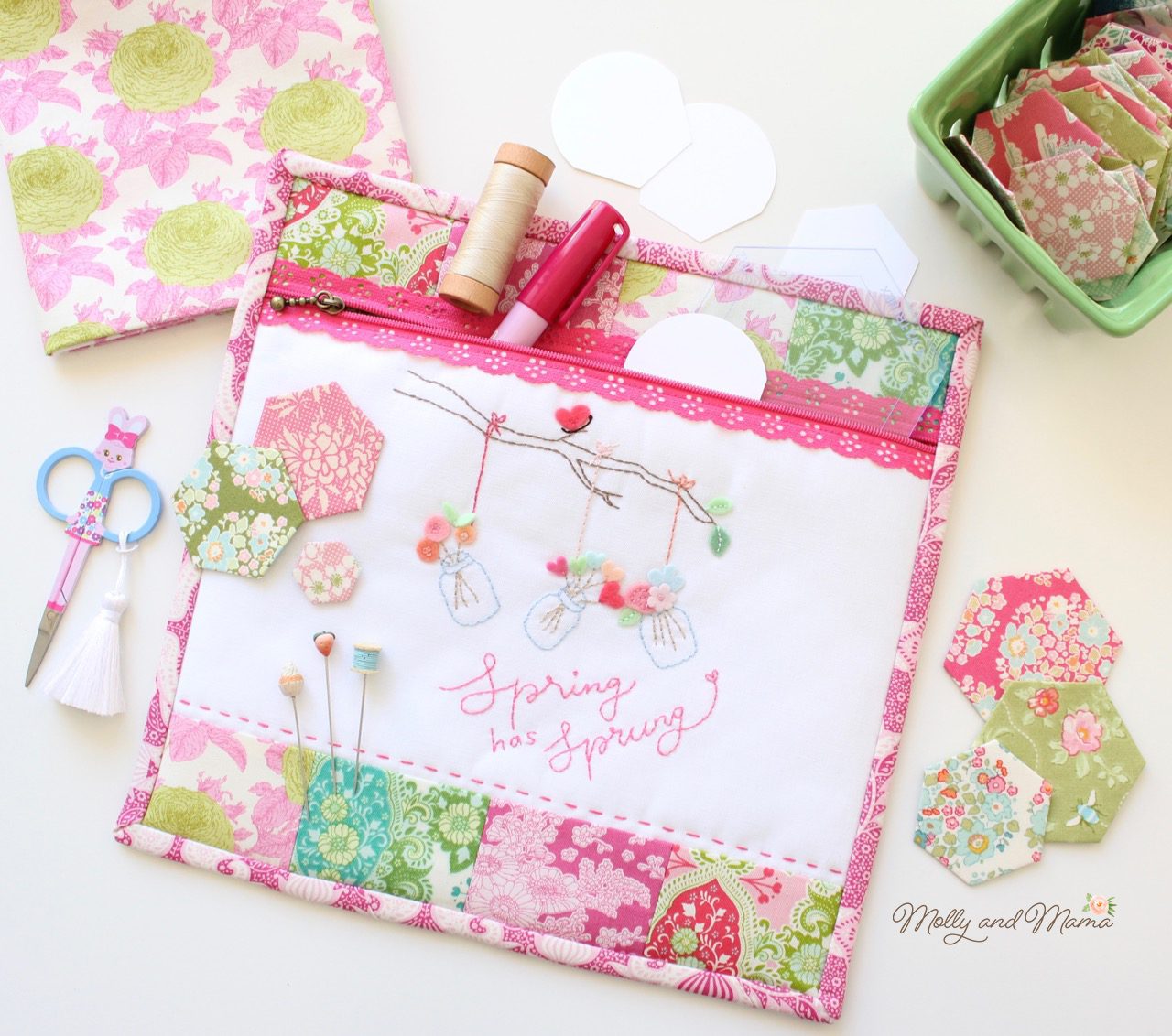 I love this little pouch. It's really easy to put together and it is the perfect place for storing my English paper piecing supplies.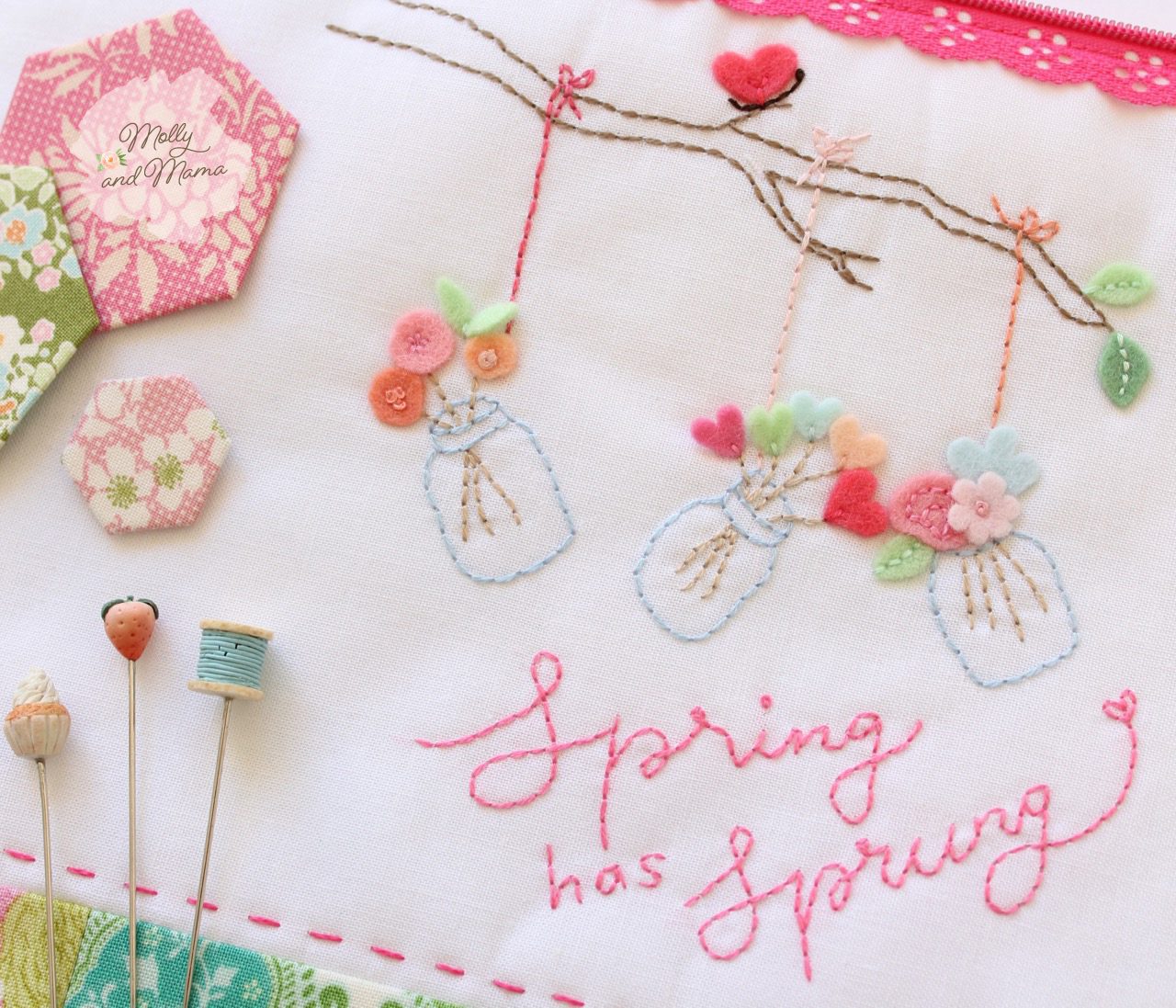 Thank you for inviting me to join your book tour Minki! Be sure to see more of Minki's work at her blog.
Special thanks also goes to Tilda Australia for sending the gorgeous Tilda Sunkiss range to play with! It's always fun working with Tilda.
For a chance to win a digital copy of Minki's book, please head to my instagram to enter.
Please take some time to visit the other talented makers and designers on the book tour, as listed below.
____
Aug 30,   C&T  C&T Publishing Blog @ctpublishing
Sep 6,    Elise Bae  Elise and Emelie  @eliseandemelie
Sep 13,  Sharon Burgess  Lilabelle Lane Creations  @lilabellane
Sep 20,  Lauren Wright  Molly and Mama @mollyandmama
Sep 27,  Sedef Imer  Down Grapevine Lane  @downgrapevinelane
Oct 1, Love Patchwork & Quilting  Love Patchwork & Quilting @lovequiltingmag
Oct 4,  Kristyne Czepuryk  Pretty by Hand  @prettybyhand
Oct 11, Bev McCullogh  FlamingoToes  @flamingotoes
Oct 18, Olivia  This Handmade Life  @thishandmadelife
Oct 25, Erin Simpson  Aurifil @aurifilthread
Nov 1,  Ayda Algin  Cafenohut  @cafenohut
Nov 8, Bernina USA  WeAllSew  @berninausa
Nov 15, Minki Kim  MinkiKim @zeriano
____
Thanks for being here.
Happy stitching, Lauren x
This post was written by Lauren Wright and appeared first at Molly and Mama http://www.MollyandMama.com.au