Introducing the Beatrice Bunny Frames
I'd love to introduce you to my latest project; the Beatrice Bunny Frame and the Baby Beatrice Minis.
My daughter has always had a deep love for bunny rabbits. So there have been many bunny themed makes to come out of my sewing studio in the last decade! And let's face it, they're pretty darn cute!
I have been toying for a while with the idea of creating timber embroidery frames that are animal themed. So naturally, bunnies were the first prototypes I designed.
Beatrice Bunny Frame
I'm extremely lucky because my wholesale pattern distributor Creative Abundance has a laser cutter, and also a digital printer for pre-printing the designs onto fabric. So Peter helped me play with prototypes until we perfected the Beatrice Bunny frame and linen design.
What I love the most about Beatrice, is that she combines my two loves; embroidery and wool felt. It was important to me that she also be practical, so the timber frame includes a little ring on the top so you can add a hanging loop.
The Beatrice Bunny Frame kit comes with full instructions and a copy of the face template on a printed creative card. It also includes digitally-printed linen (with stabiliser already attached) and the bamboo frame (which includes a sturdy cardboard insert and a backing plate).
All you'll need to add is some embroidery floss, ribbon and some wool felt scraps. But luckily, some of my favourite stores have created kits that also include these additions so read on for the links below.
Baby Beatrice Minis
After I'd designed the big frame, I thought that some tiny bunnies would also be super sweet and lots of fun to make. These Baby Beatrice Mini frames are even quicker to make!
Like their big sister, the Beatrice Bunny Mini Frames come with full instructions printed on a creative card, which includes the design for two different face templates. The pack also has those two sweet faces printed on linen (with stabiliser already attached). Two mini bamboo frames are included with cardboard inserts and bamboo backing plates.
It comes with a cord and metal ring to turn one frame into a necklace. You can also add your own ribbon to make a hanging ornament instead. The other frame has no ring on the top, but this beauty becomes a brooch or bag button when you attach the included brooch pin to the back.
The minis are so small they fit in your hand!
The embroidery in all of these frames is super simple and uses the most basic stitch types, so they're perfect for beginners. You can learn all about backstitch in my beginner's tutorial.
The pretty flower crown for both projects was specially designed to be super simple and easy to make. I recommend using wool felt, and I have some really helpful tips for cutting and assembling wool felt over HERE.
However, you might be looking for some flowers with a bit more impact! There are so many pretty flower crown designs out there. You might like to substitute the flowers from my design with some of the flowers in my Coco Flower Crown Pattern. So many of them would be perfect for Beatrice Bunny!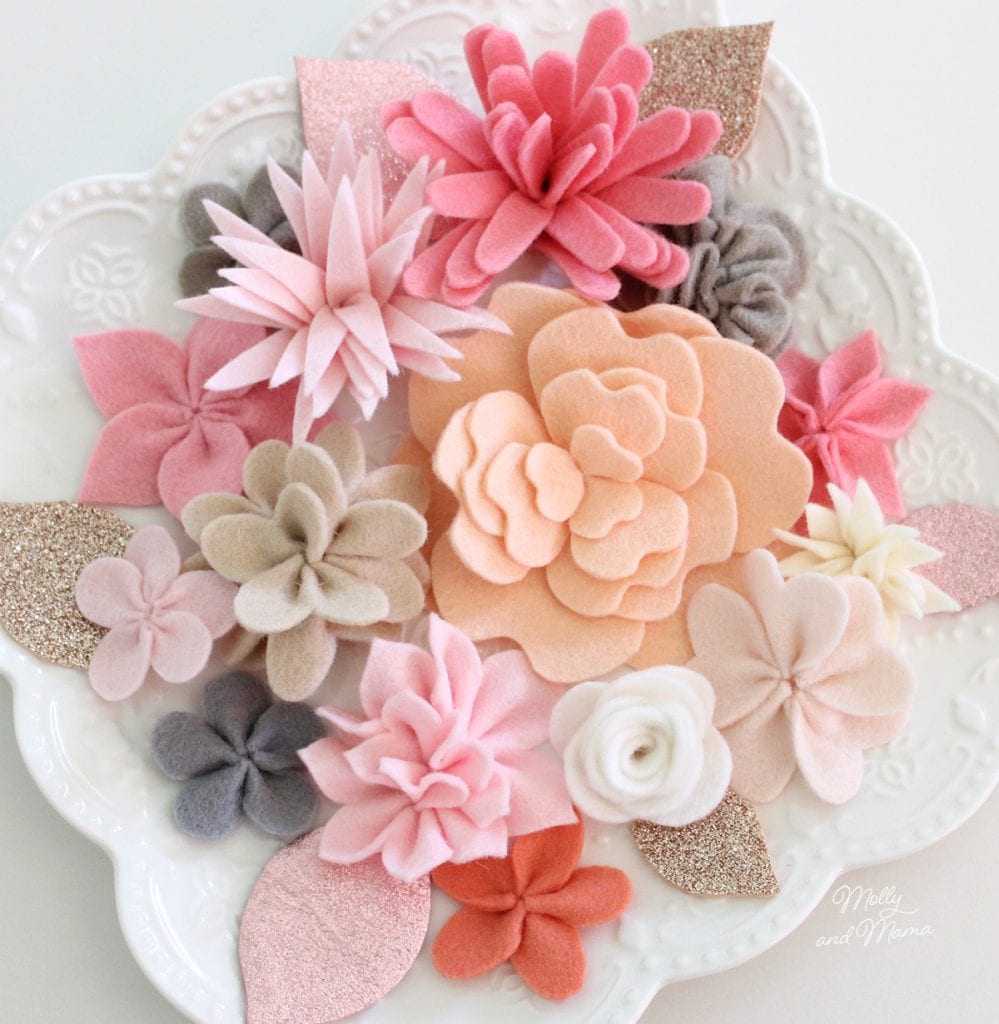 These quick-make projects are perfect for Easter decorating, and chocolate-free gift giving. They would also make a great home sewing project for beginners or even kids! I've added some to my Easter decor.
Stockists
Because these projects come as kits, I don't have these items in my digital download store, but there are a number of my favourite shops selling them. You'll have to be quick though because they're disappearing fast!
For Australian stockists, you might like to try these stores;
In the USA, please visit Red Thread Studio for Beatrice and the Minis.
If your local store doesn't have the frames and you'd like to support your local businesses, ask them to contact my wholesaler Creative Abundance. They also have a stockist locator which might be helpful.
If you're loving this bunny design, you might also like my Bitty Bunnies pattern. This one's a firm favourite of mine!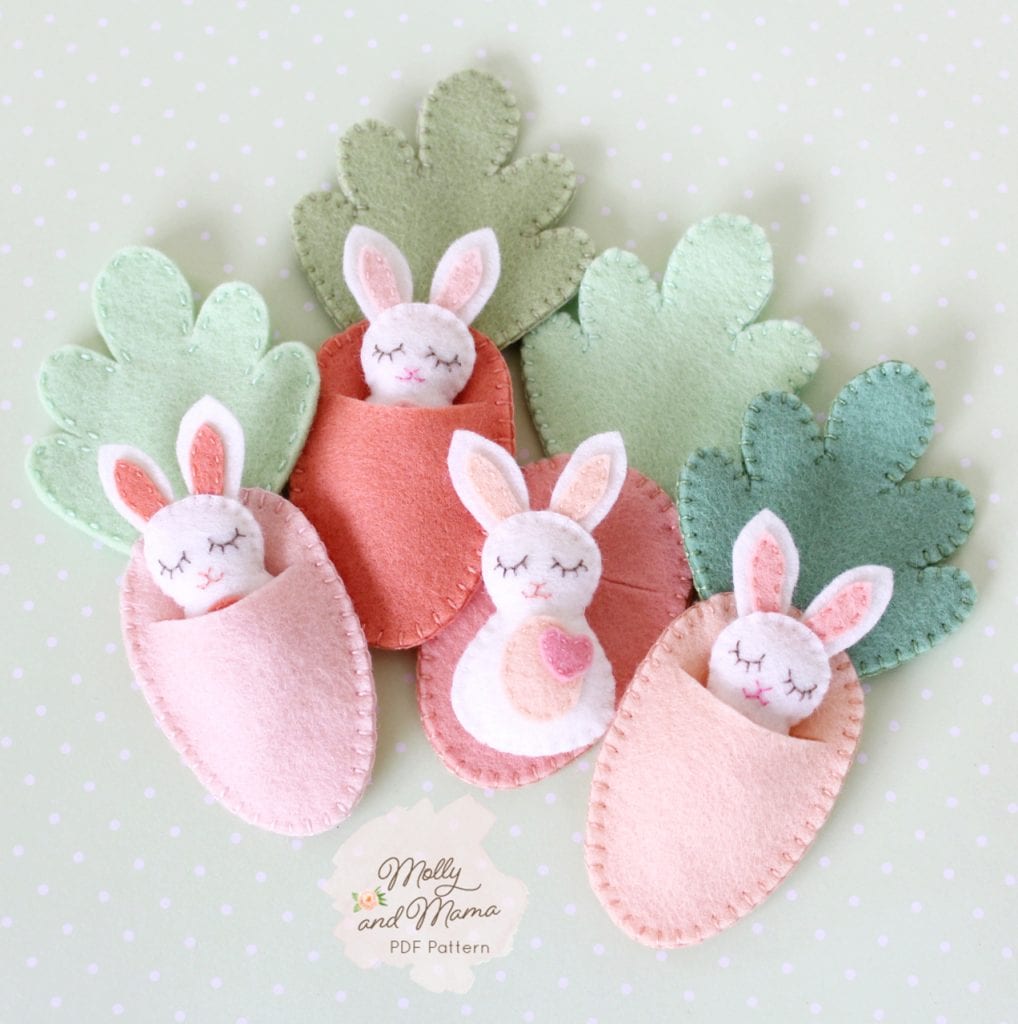 And here's a free and simple felt bunny tutorial to get you started with wool felt!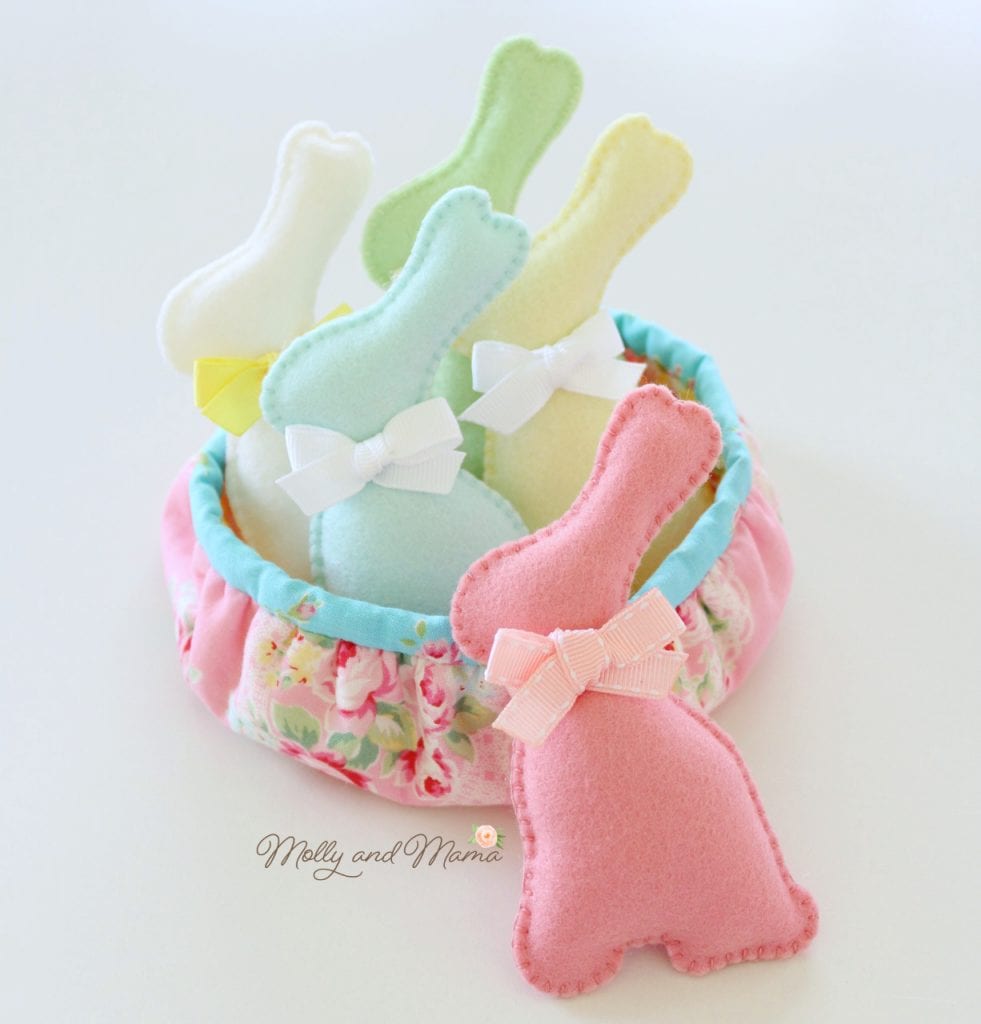 Happy stitching, Lauren x
This post was written by Lauren Wright and appeared first on Molly and Mama http://www.MollyandMama.com.au