Easter Dilly Bag Design for Tilda Club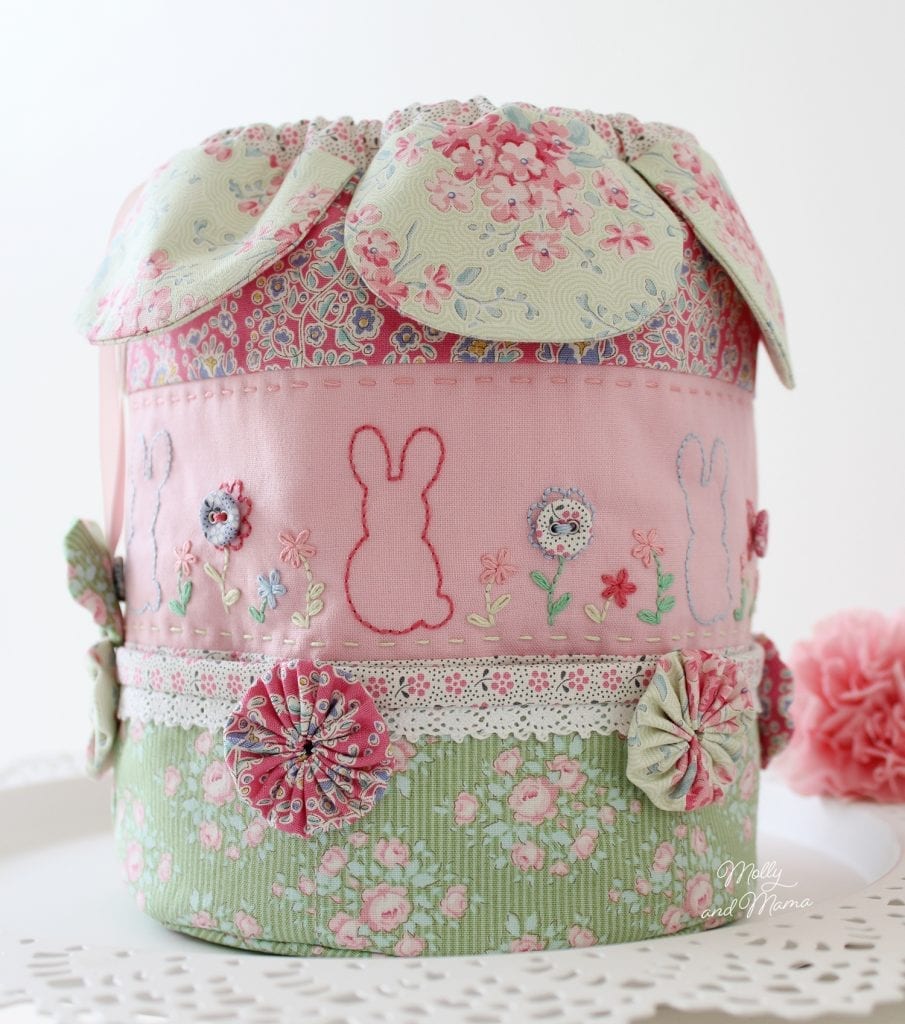 Easter is almost upon us, and I realised that I haven't shared this pretty bag project with you yet. This is the Easter Dilly Bag I designed for the bi-monthly Tilda Club.
Every two months, subscribers receive a newsletter, a pattern for a new and exclusive project, a bundle of fabrics and sometimes extra goodies too.
Two Green Zebras (the Australian distributor for Tilda) commissioned me to design March's Easter project and sent me these lovely fabrics from the Tilda Happy Campers range. I also received these sweet fabric-covered buttons to play with.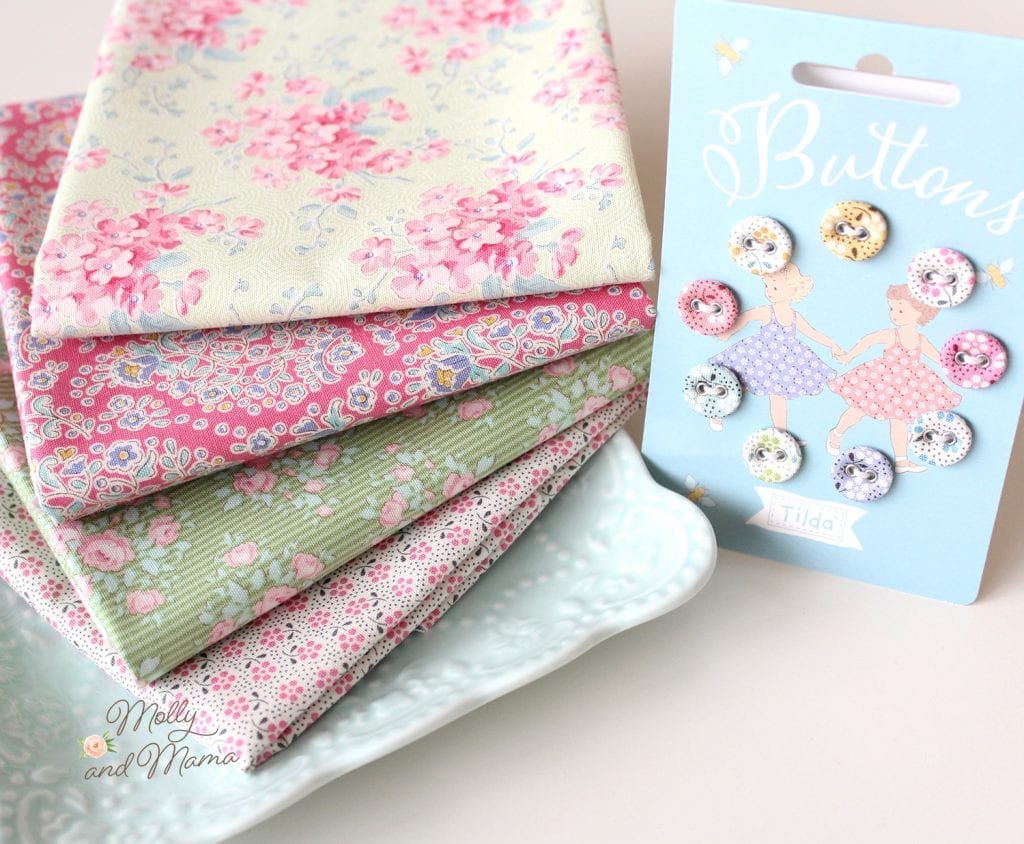 I wanted to design something that uses a combination of different techniques, styles and skills. And maybe I went just a little bit overboard? But I actually really love how it turned out.
This bag features a repeated embroidery motif on the side, which includes a sweet bunny outline and some pretty lazy daisy stitch flowers. I thought it was a really lovely way to showcase those buttons in the design too. You can see some of my tips for basic embroidery in my beginner's tutorial.
I also added a shallow pocket around the outside edge of the bag which is perfect for holding Easter eggs! I love the lace and binding I added too.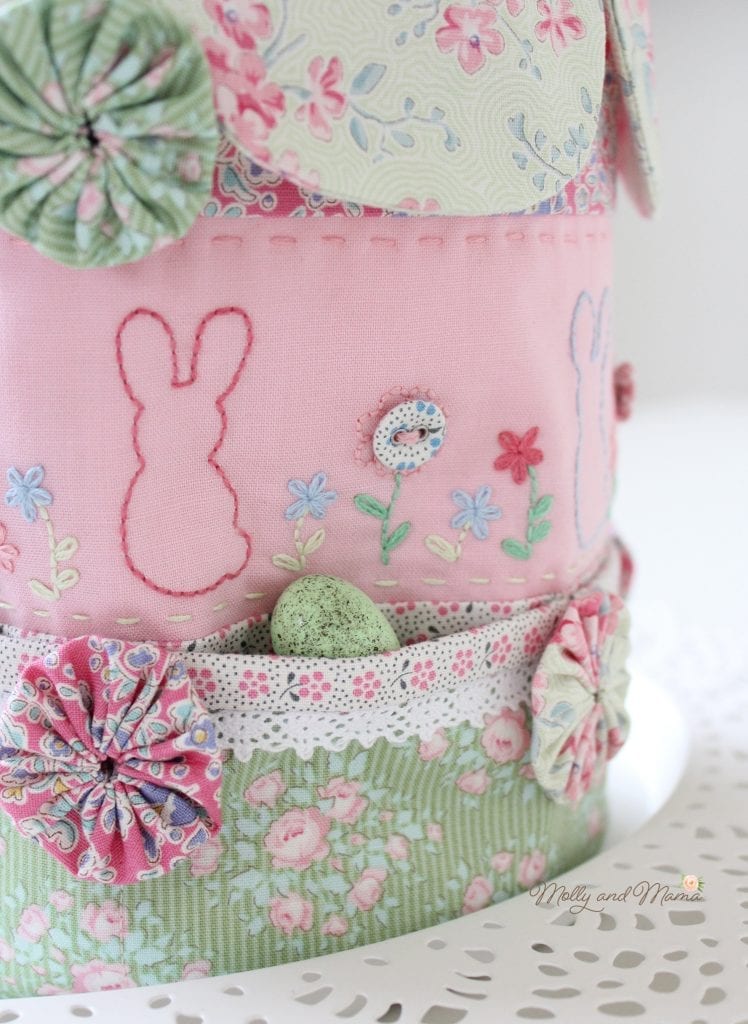 The bag also features lots of fabric yoyo's or Suffolk puffs. They're used as a pretty divider for each of the side pockets, and I have also used them to finish the ends of the drawstring ribbon pulls. If you'd like to know more about yoyo's, I have a really easy tutorial that you can follow HERE.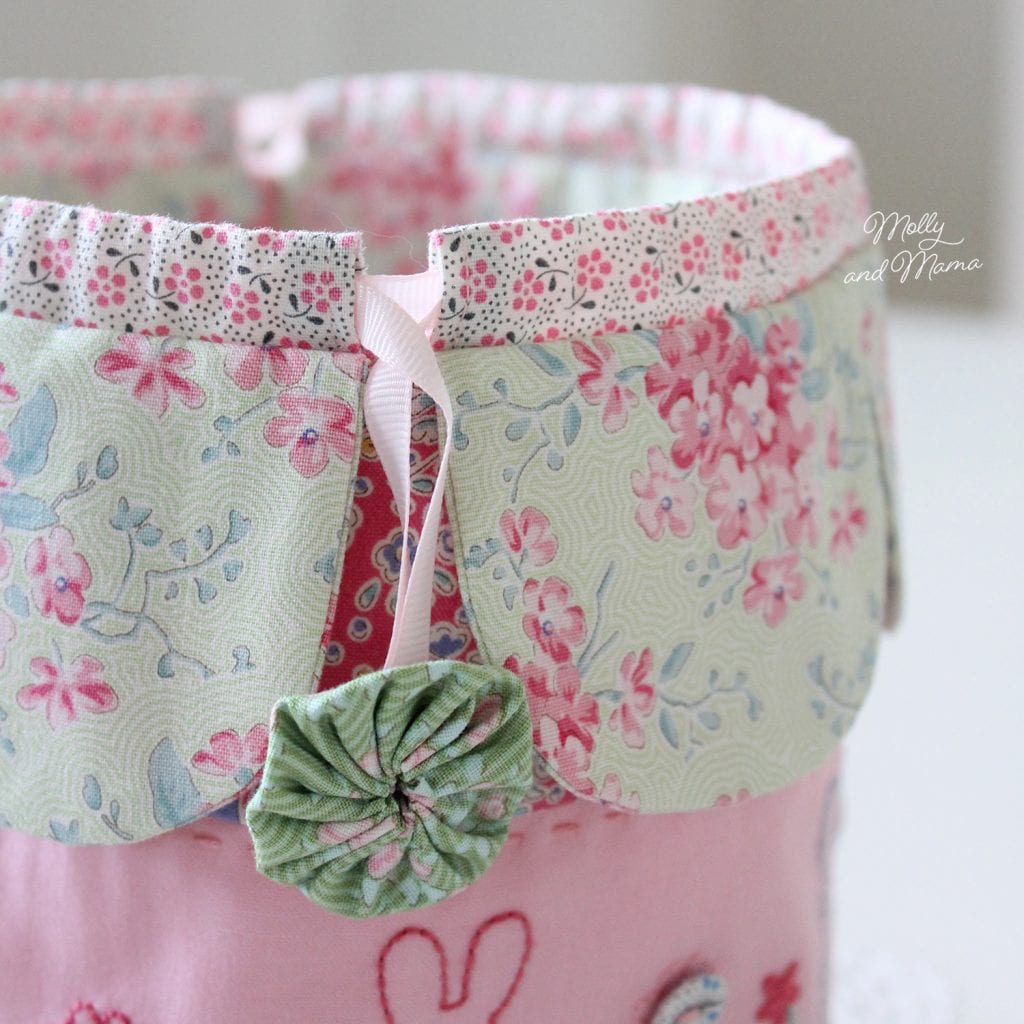 I love the way the fabric prints, colours and designs are all so different, but somehow they all work together so well. But each Tilda fabric range is designed like that!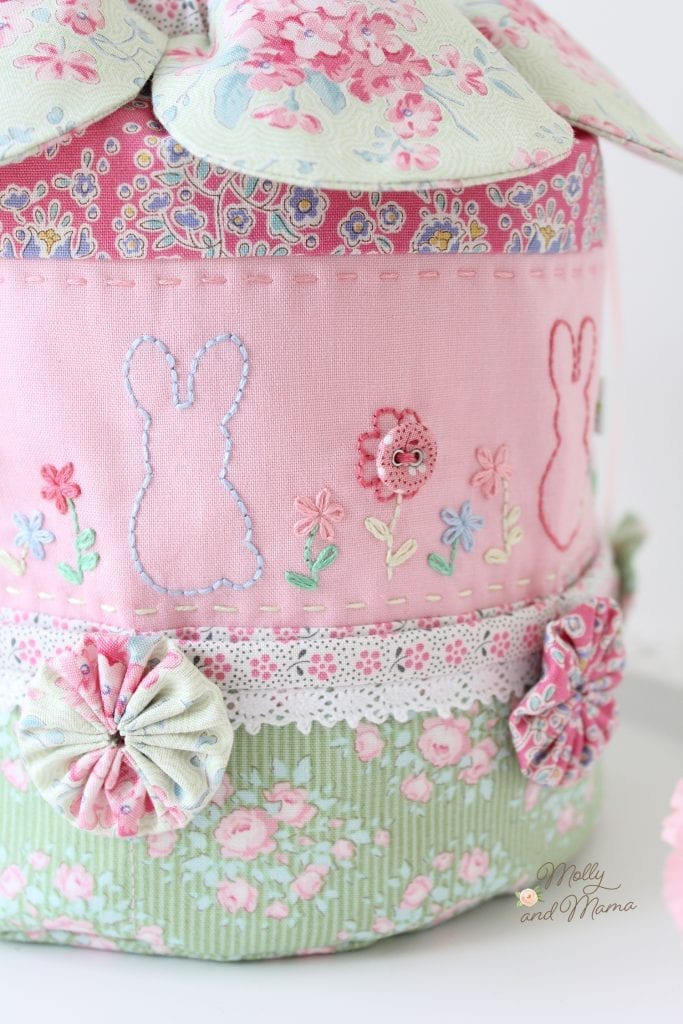 Perhaps my favourite feature of the bag is the pretty petals at the top. I love the way they fan out when you pull the drawstring.
And I love that it is all pinks and greens – it really is my favourite colour combination.
If you'd like to make your own bag, head to the store to pick up the easy to follow instant download PDF pattern.
Do you enjoy sewing for Easter? Let me know what you're making!
Happy stitching, Lauren x
This post was written by Lauren Wright and appeared first on Molly and Mama http://www.MollyandMama.com.au