Easter Sewing with Boho Blooms fabric
Now that Easter has come and gone, I can share all the gifts I made for my little nieces using the vibrant and fun Boho Blooms fabric.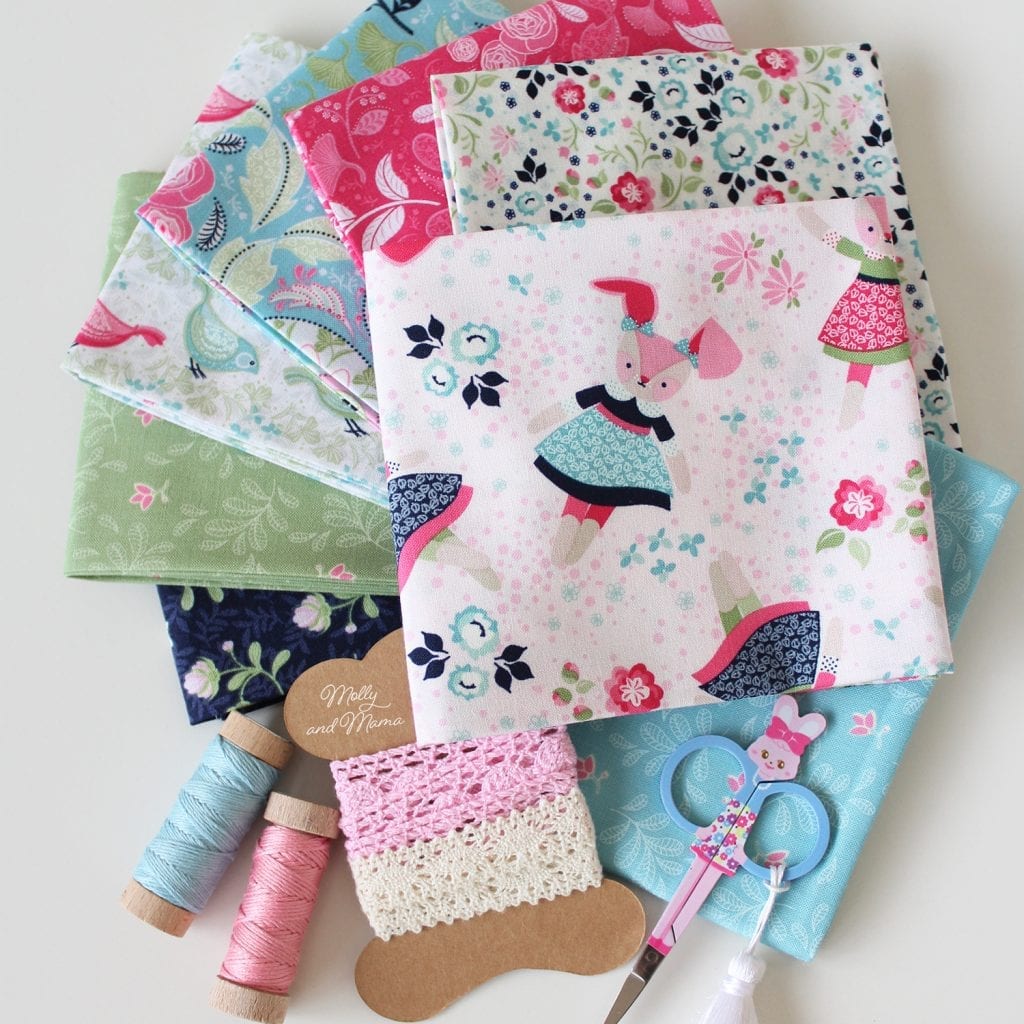 Nancy Archer designed this bright and beautiful range for Studio E Fabrics. It showcases 12 prints in mid tones of blues, pinks and greens, and includes small florals, a Jacobean print, bird print, and bunnies too. Nancy gifted me a selection of fat quarters and two print panels.
I used the Tossed Bunnies print for the front of this sunglasses case; a project made from Elise & Emelie's book, Patchwork Gifts*. You can read all about the book and this project HERE.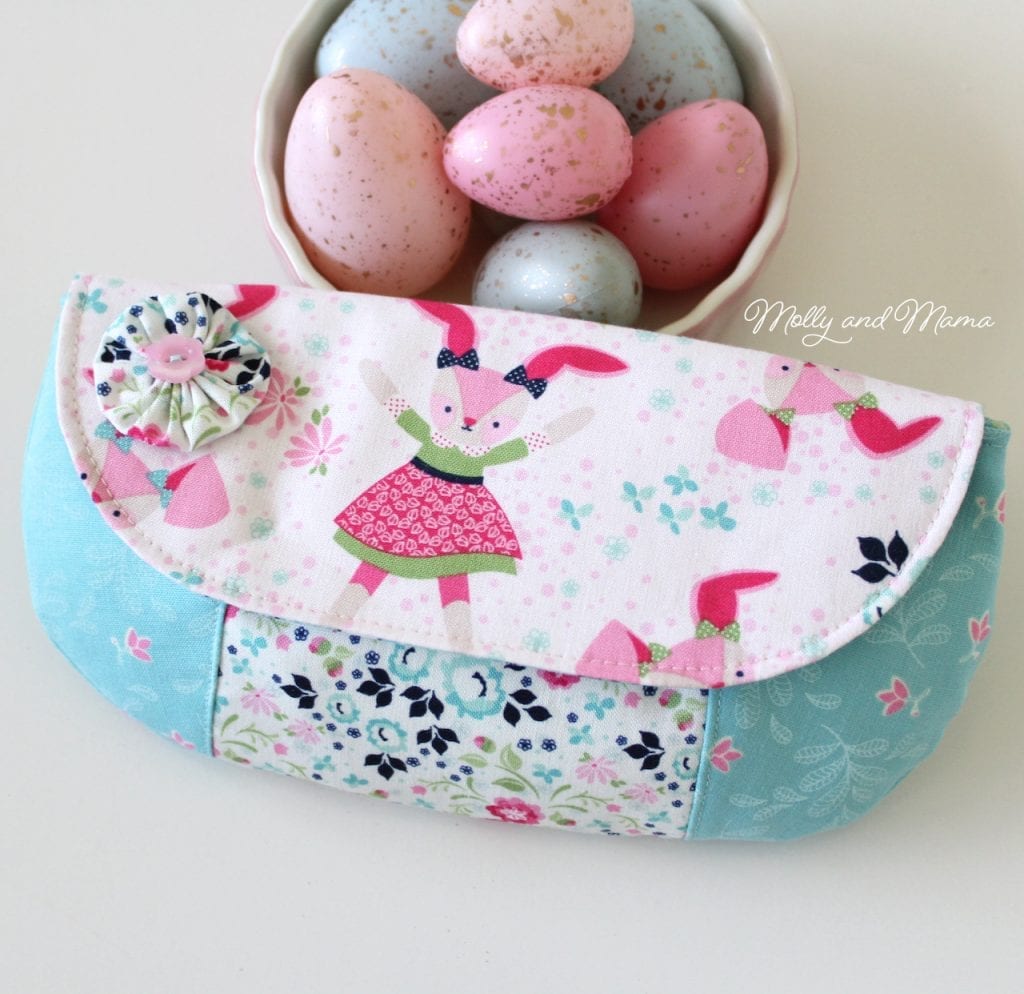 I was also working on a prototype for a new Easter dilly bag. I wanted it to have pockets for Easter eggs. So I used Nancy's gorgeous fabric to trial it. The project worked out so well, I gifted it to one of my nieces. You can see the newly designed Easter Dilly Bag project here.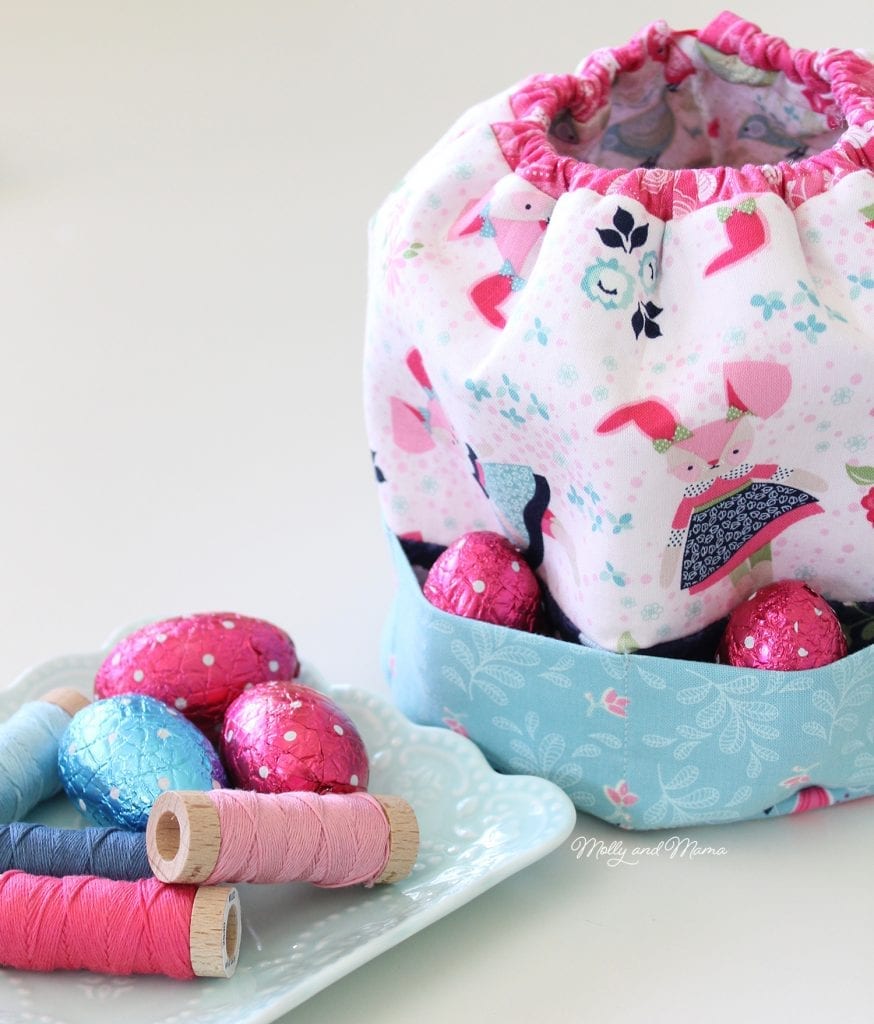 One of my favourite things about Nancy's range is the pre-printed projects. There is a multi-panel which includes a sweet bunny doll, complete with skirt, collar and hair bows. Also on the panel is this adorable little bunny bag. I made two of these using Nancy's instructions included in her tutorials tab.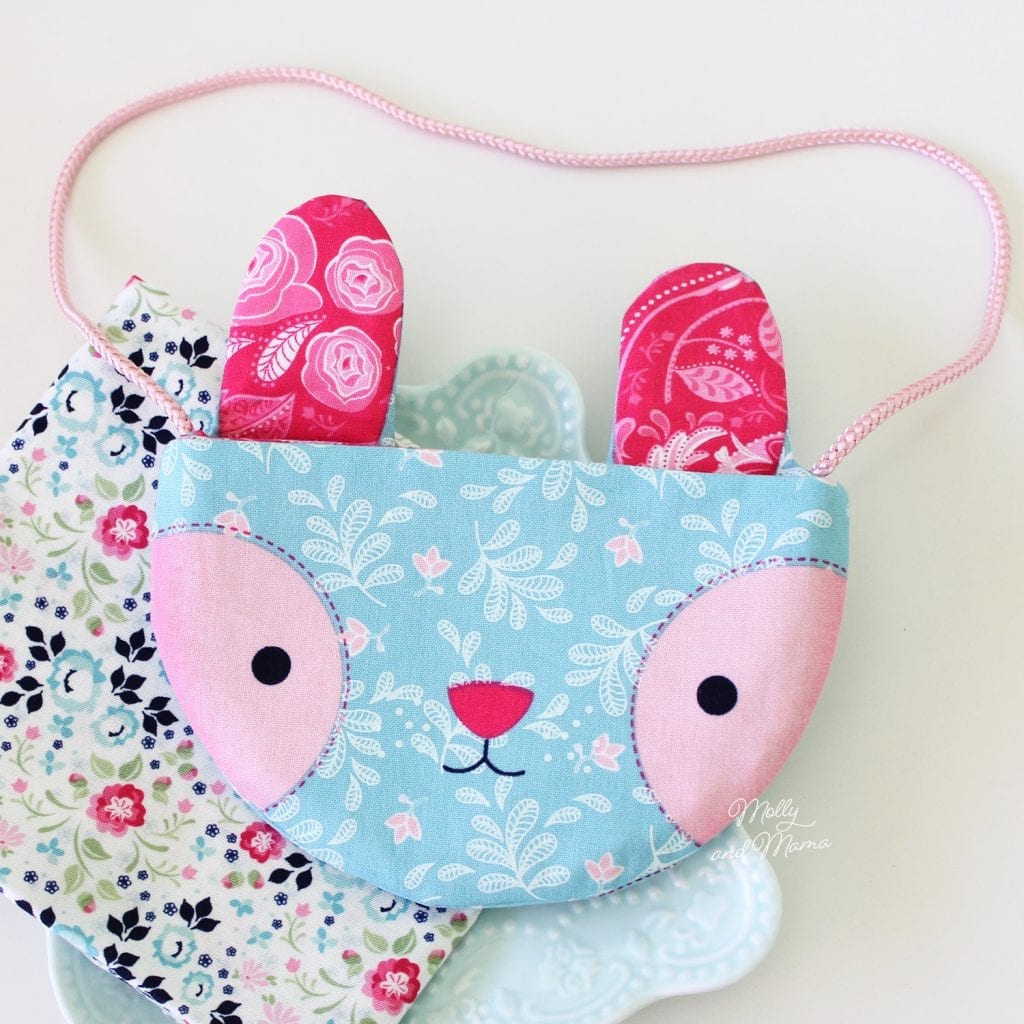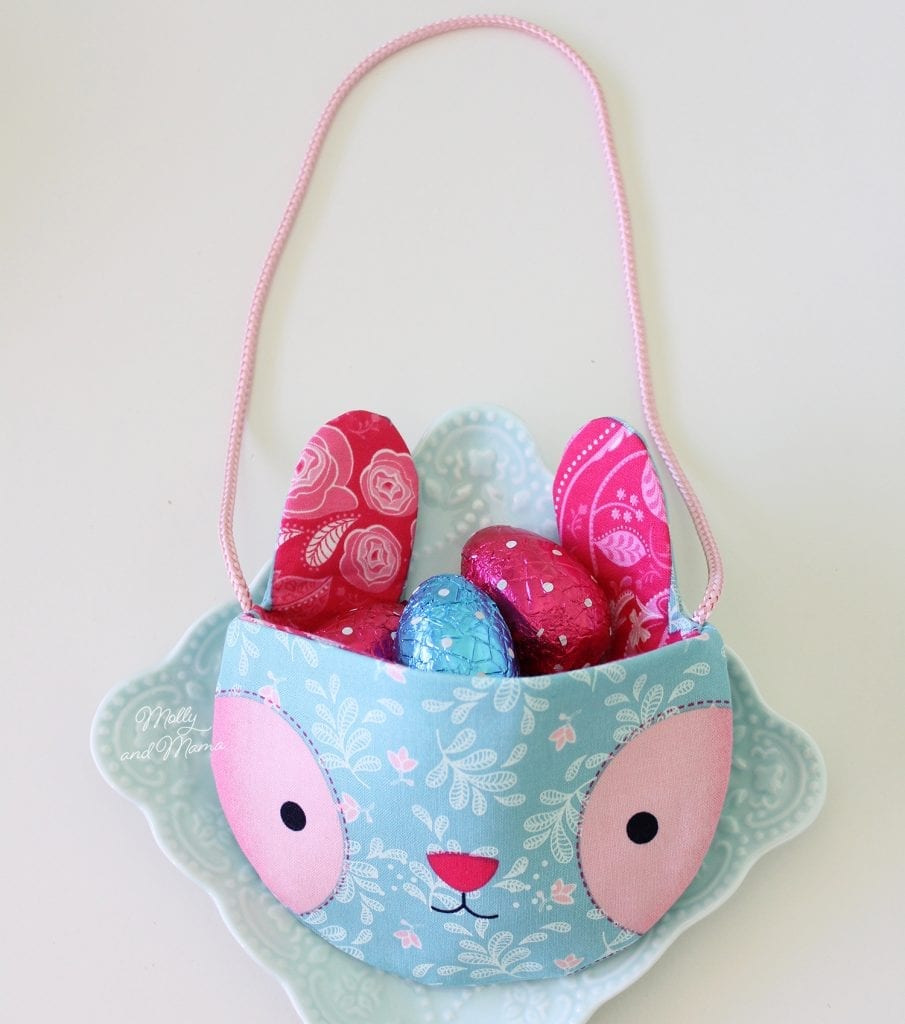 The last panel included in the range is for a 24 inch mini quilt. This was a quick and easy project, as the cheater print already had the pieced patchwork printed on it. I made a doll's quilt, but could also see this panel made into a couple of cushions or even a bag.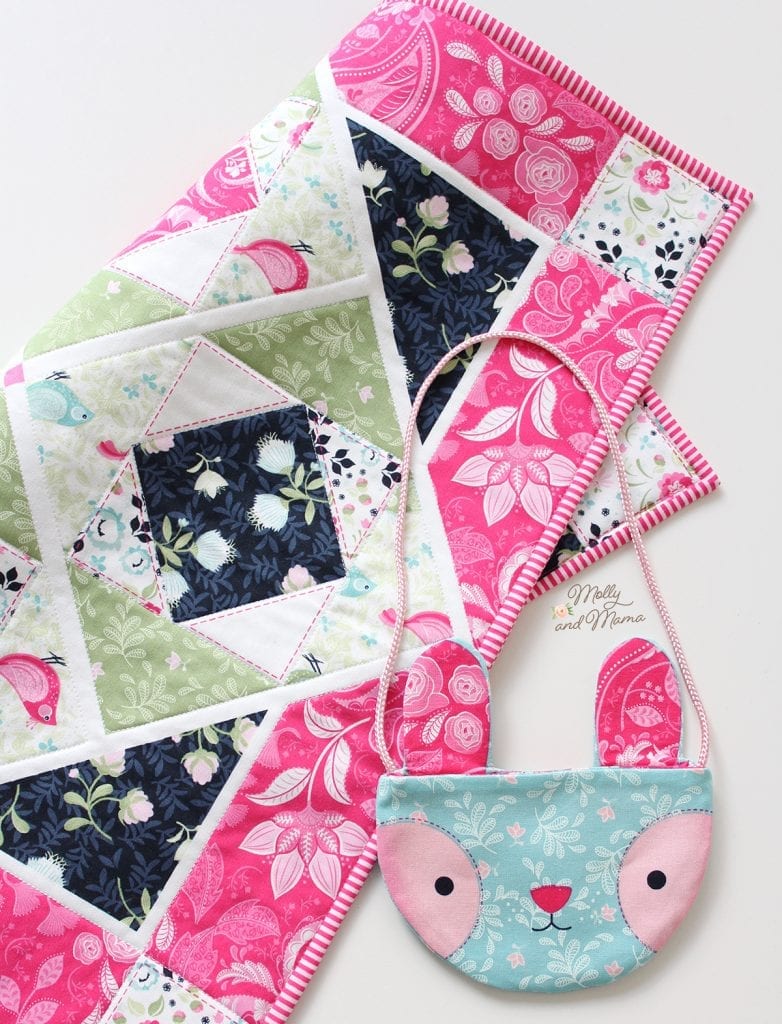 I'll look forward to sharing the bunny doll with you when I sew her up! Thank you Nancy for showcasing your artistic talent with us!
Happy stitching, Lauren x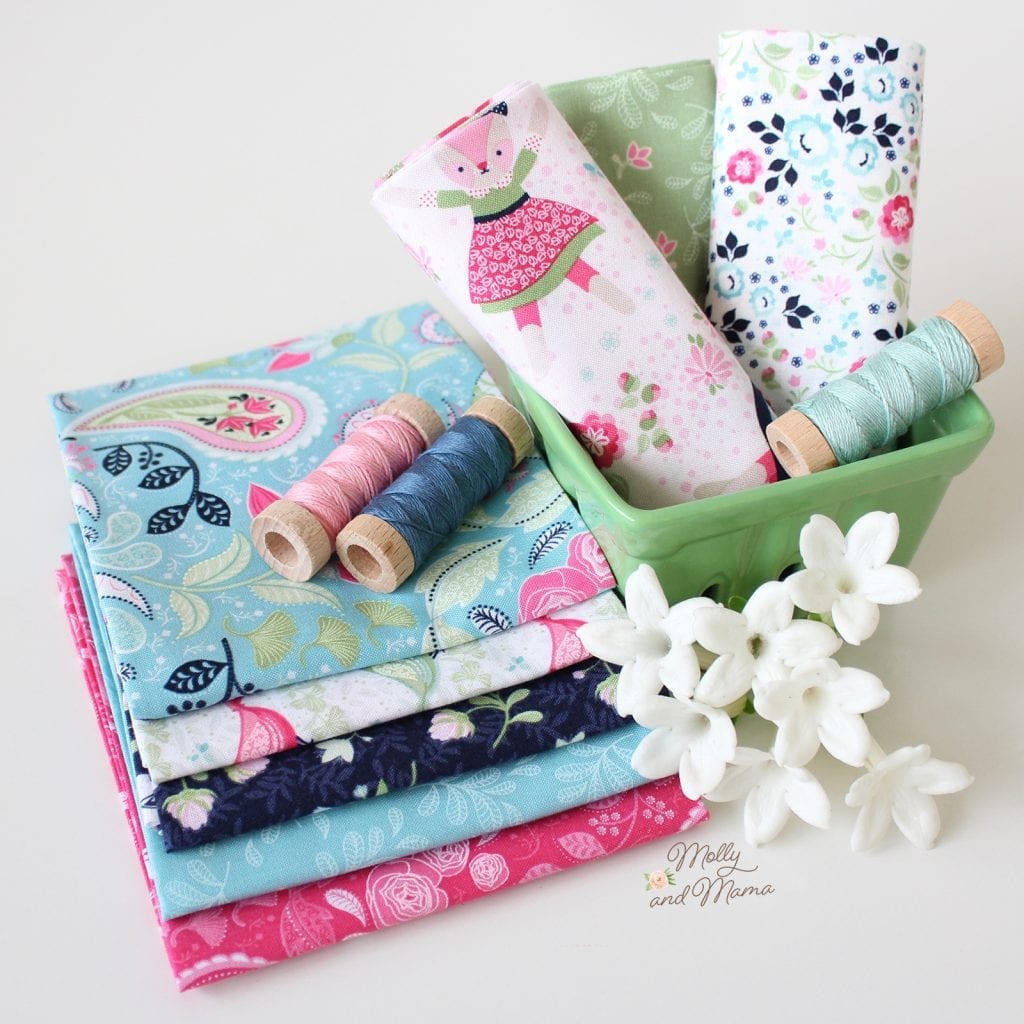 *If you make a book purchase using this affiliate link, I will earn a small commission that doesn't change your purchase price, but helps me to continue to bring you free content. Thanks for your support!
This post was written by Lauren Wright and appeared first on Molly and Mama https://www.MollyandMama.com.au