My Make From 'Mini Masterpieces'
Alyce from Blossom Heart Quilts released her first book 'Mini Masterpieces*' last year. It's designed as a workbook which takes you through 12 essential blocks and the techniques needed to sew them. You can try the techniques as you create the corresponding mini quilt designed for each block.
It's described as "a quilting master class. Readers can follow along, beginning with a fresh new take on basic blocks and increase to complex curves and colourwork, expanding sewing skills at each step".
*If you make a book purchase using this affiliate link, I will earn a small commission that doesn't change your purchase price, but helps me to continue to bring you this content. Thanks for your support!
Alyce has been running a book tour with different designers chosen to explore each of the different techniques described in the book. Being a lover of appliqué, this chapter was a great fit for me. You can read more about the appliqué chapter here.
I made the sampler block in the book, using the interfacing method for needleturn appliqué first, and then the raw edge block with machine blanket stitch edging. Both are sewn in Liberty tana lawn. They look so different using such contrasting colourways.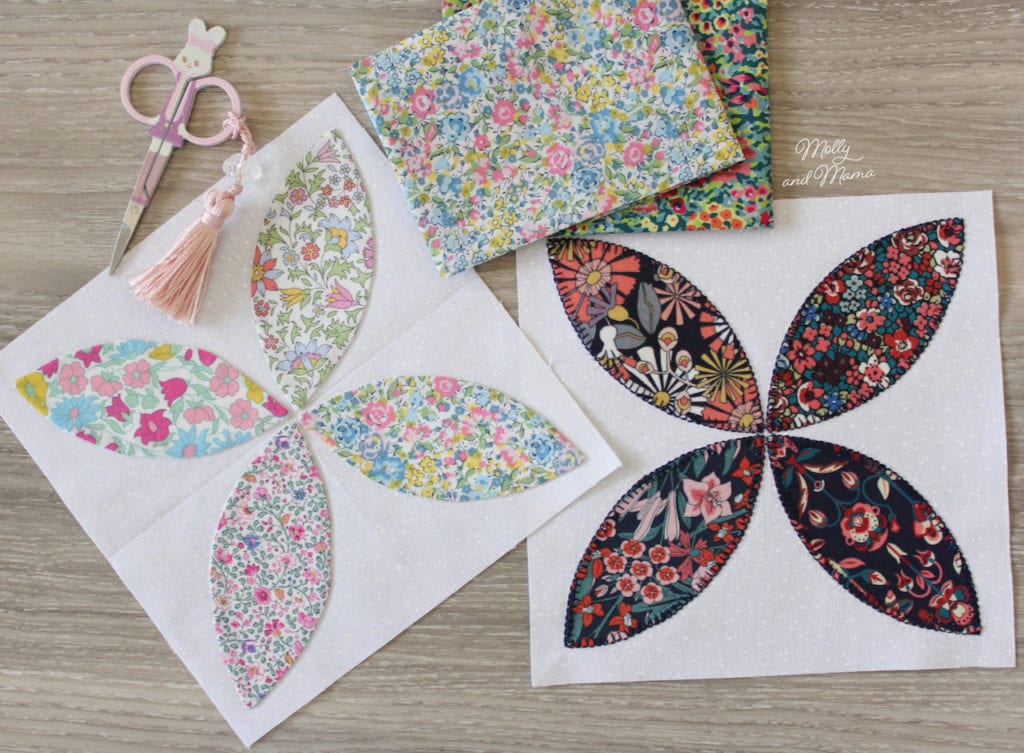 I then created my own take on the Rising Sun appliqué mini quilt. It utilises the raw edge appliqué technique on half square triangles. I decided to change the layout of the quilt to make this project better suited to a doll's quilt. I also loved the idea of fussy cutting each of the appliqué circles and filling their centres with cute little images.
So I raided my stash and created an 'I Spy' type mini, using my favourite print circles. I hand quilted around each circle using three strands of Aurifil floss. I'm really pleased with how it turned out, despite the wonky seams. And I know a sweet little doll lover that will really appreciate this as a gift for her babies.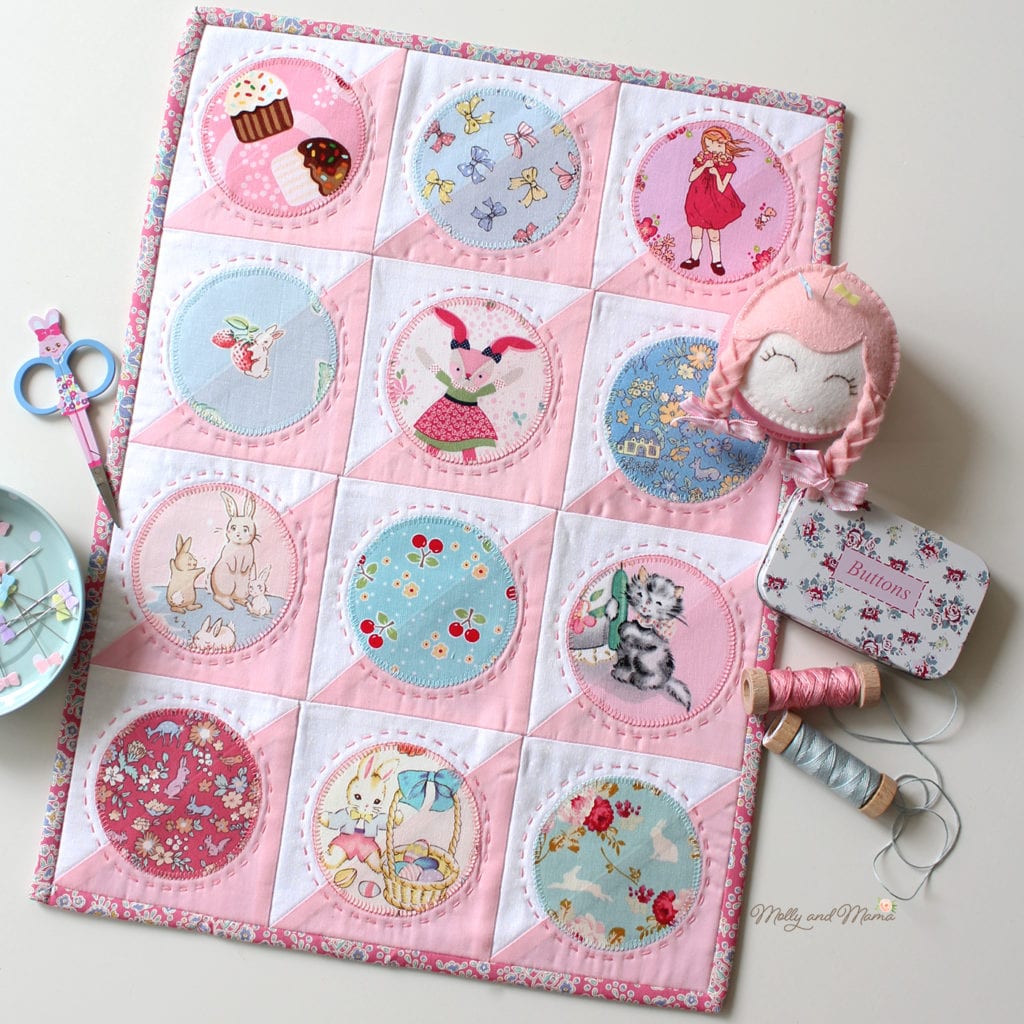 It looks so cute pictured here with one of my Miss Molly and Friends pin cushions and some Aurifil floss.
Head to Amazon or your favourite book retailer to find out more about Alyce's book* and the other included projects.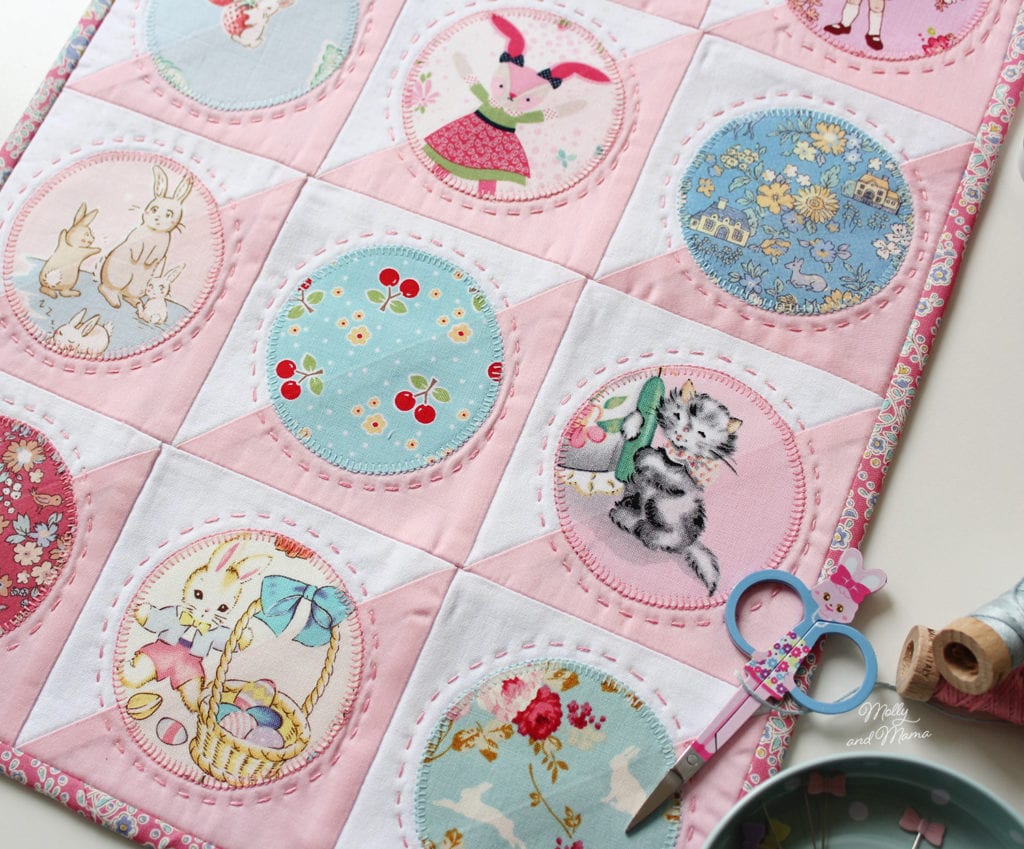 Happy stitching, Lauren x