A New Version of the Serious Sewist's Set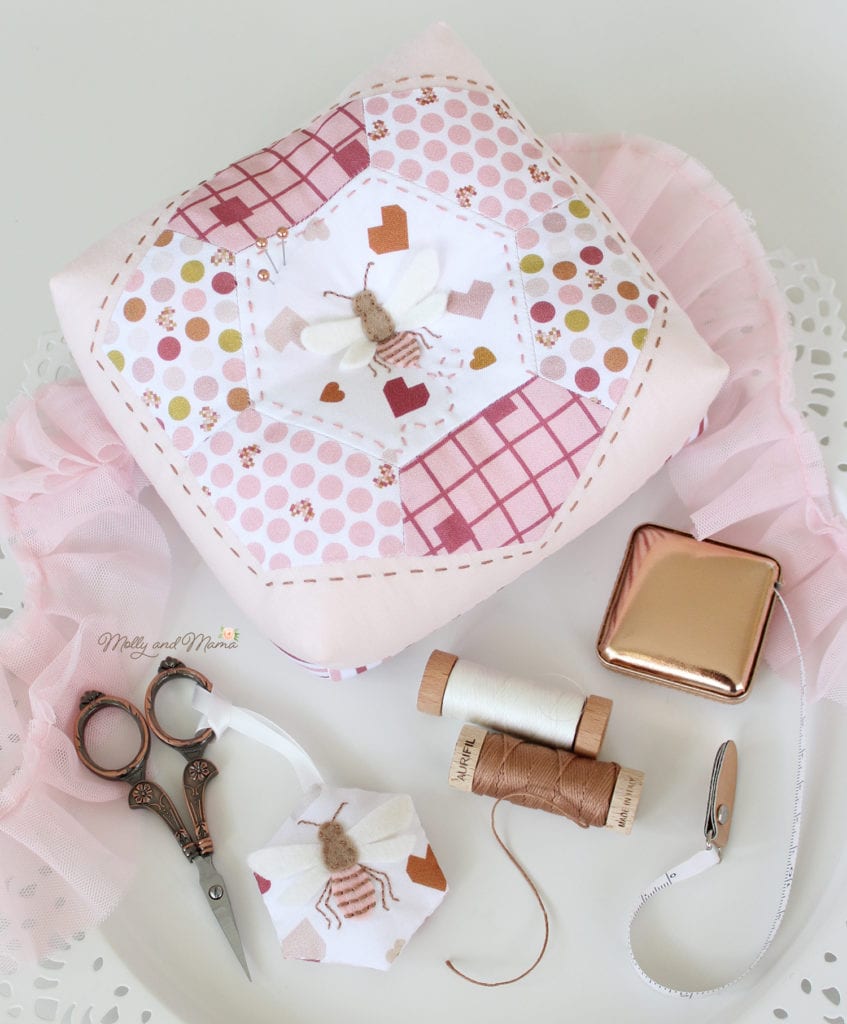 My friend Jemima from Tied With a Ribbon, recently released her second fabric collection called Baby On Trend Storybook Volume 2 with 2 Green Zebras and Robert Kaufman. She sent me some of the pink prints from the Boho colourway to play with. There's three colourways and they all come with seven prints and a 'cheater' cot panel too.
The fabrics are a mix of dots, stripes, geometric patterns and hearts. And I realised that they'd be ideal for some English paper piecing. So I decided to sew a new, modern looking version of my Serious Sewist's Pin Cushion Set. It started with the top panel pieced with a hexagon and crowns. (If you'd like to know more about English paper piecing, you might enjoy my beginner's tutorial.)
I added my wool felt appliqué bee and some hand quilted details. (If you'd like to read more about why I love sewing with wool felt, visit my post with all my best tips.)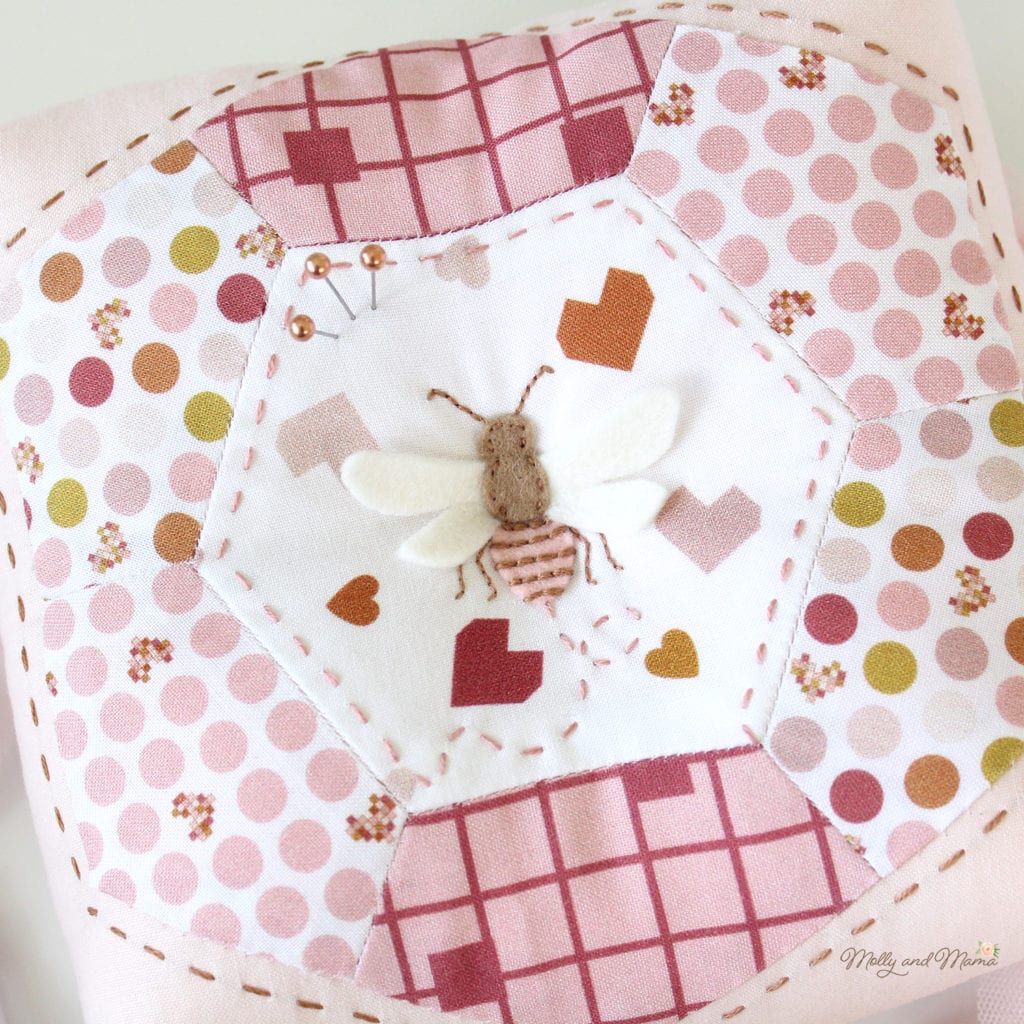 I love both of the finished pieces!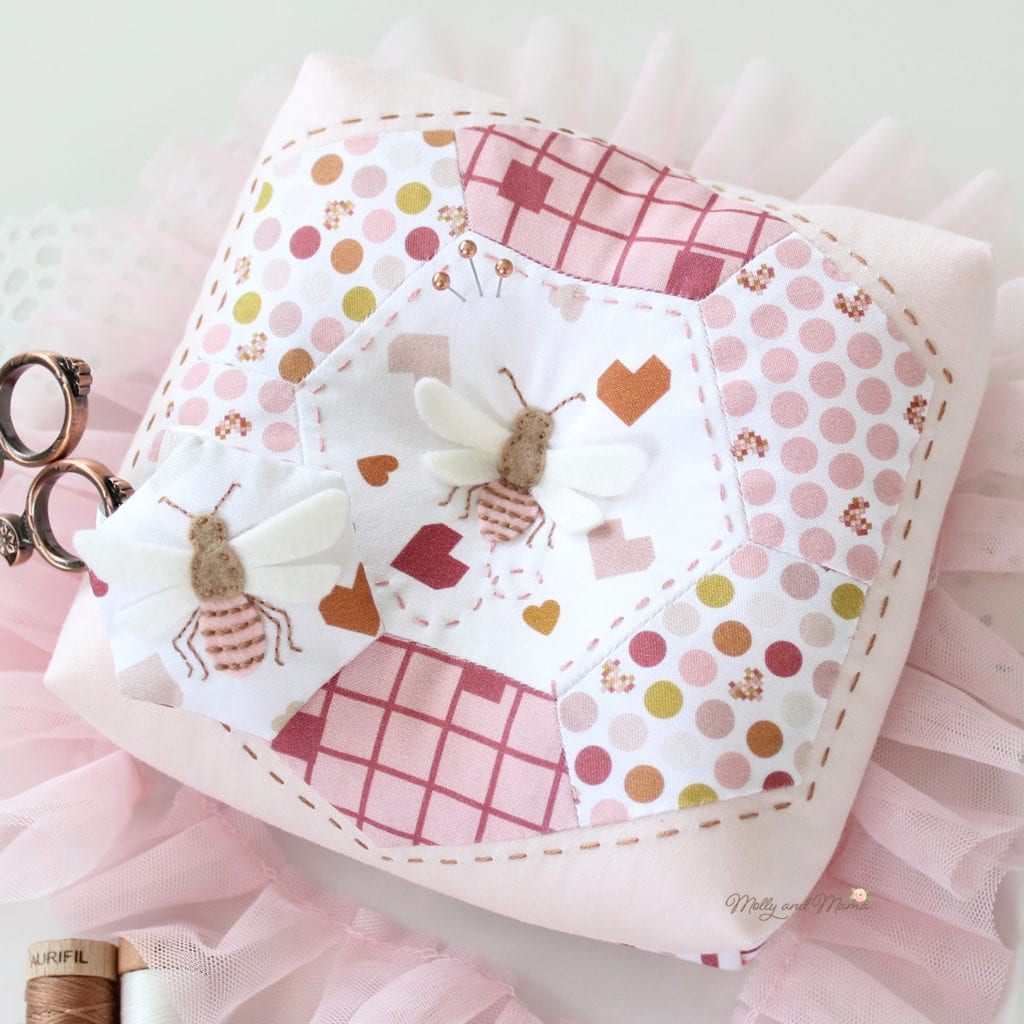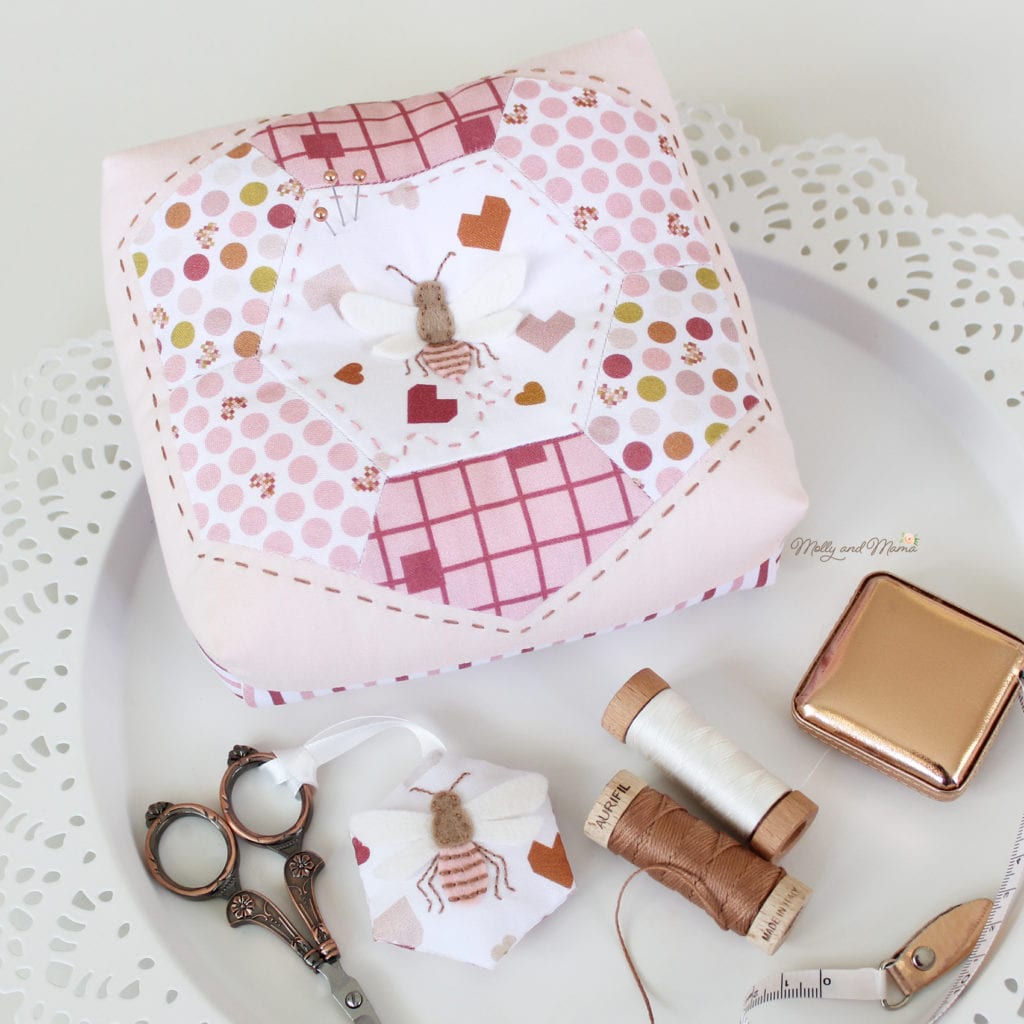 The pin cushion is seriously sized, large and boxy, and ready to hold all your sewing pins. I made it big, because I was so sick of losing my pin cushion under piles of fabrics and trims whilst I was sewing. I made a matching scissor charm for the set, for exactly the same reason!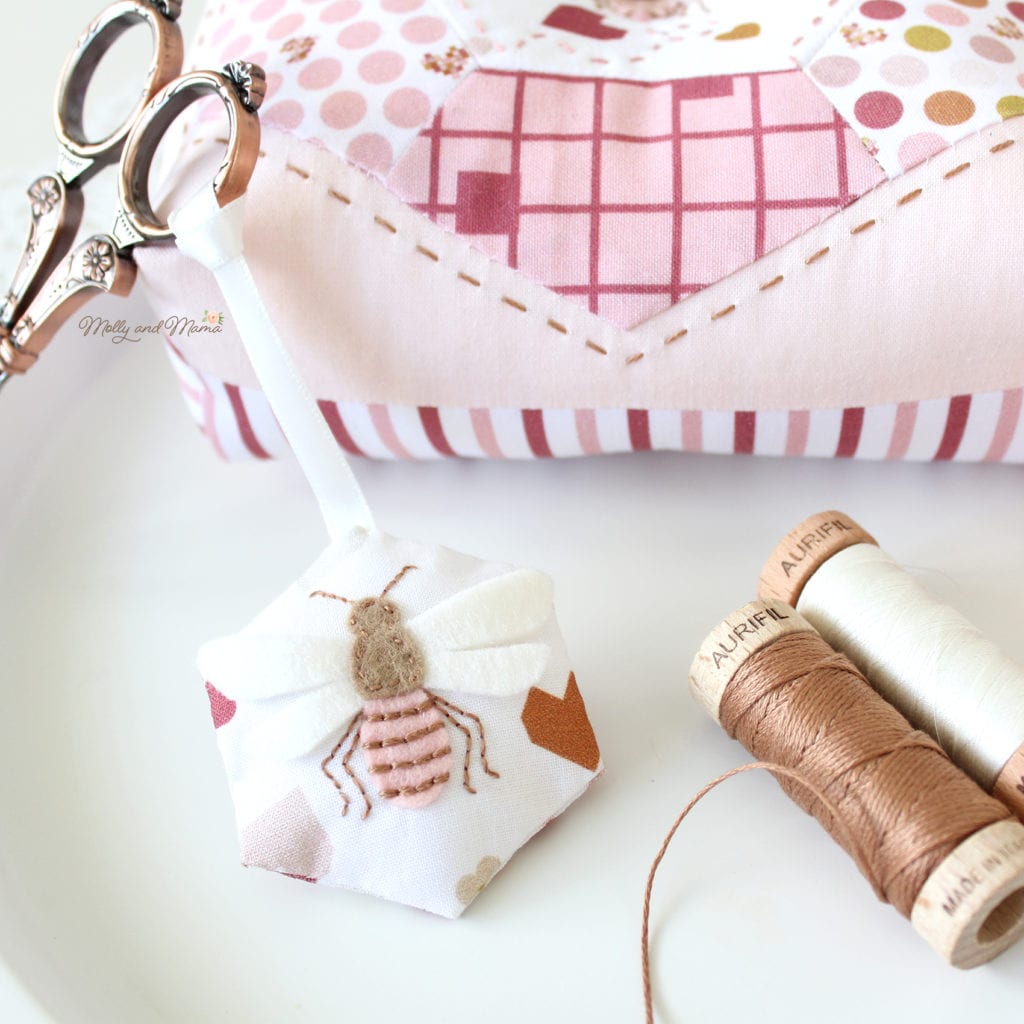 The geometric prints worked so well for this project, even though the original was created in florals. You can read more the original design of this pattern HERE. And you can buy the PDF instant download sewing pattern HERE.
Creative Abundance distributes this pattern to stores and online quilting businesses too.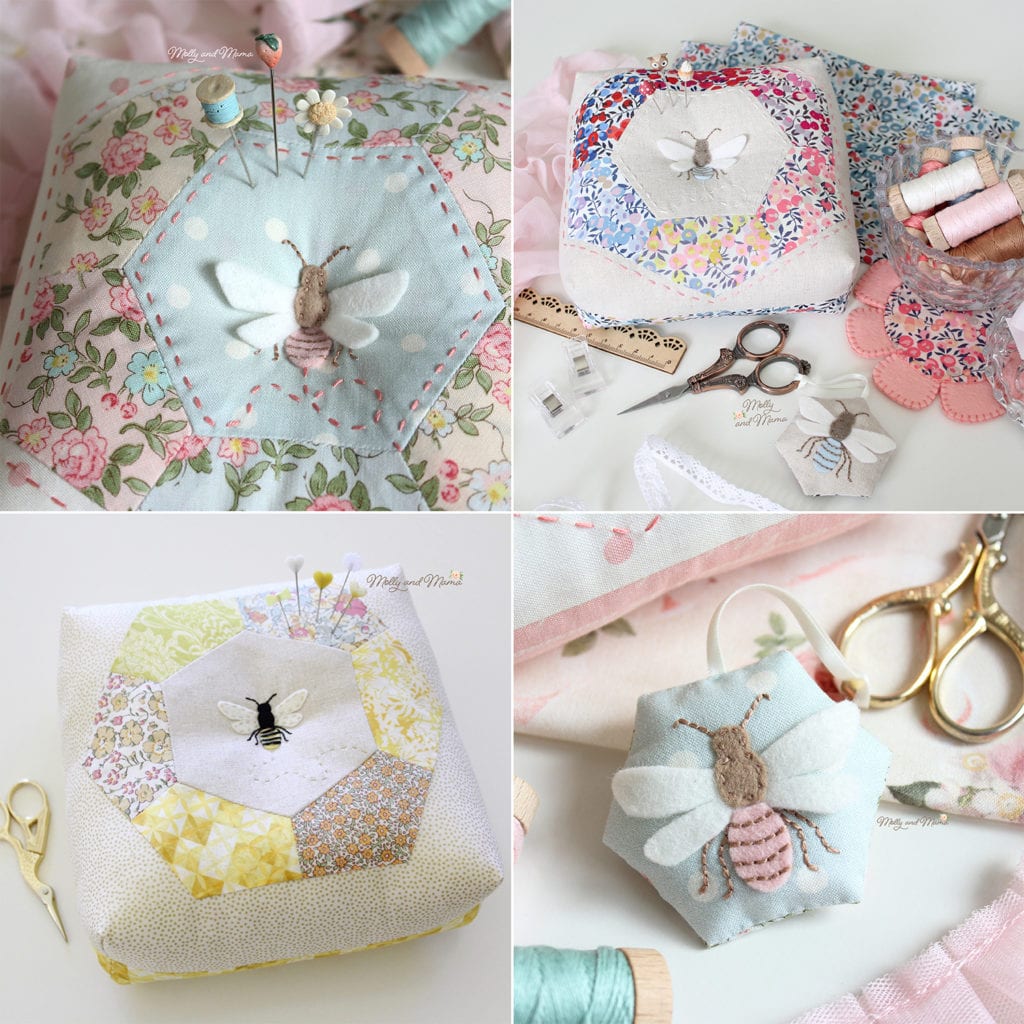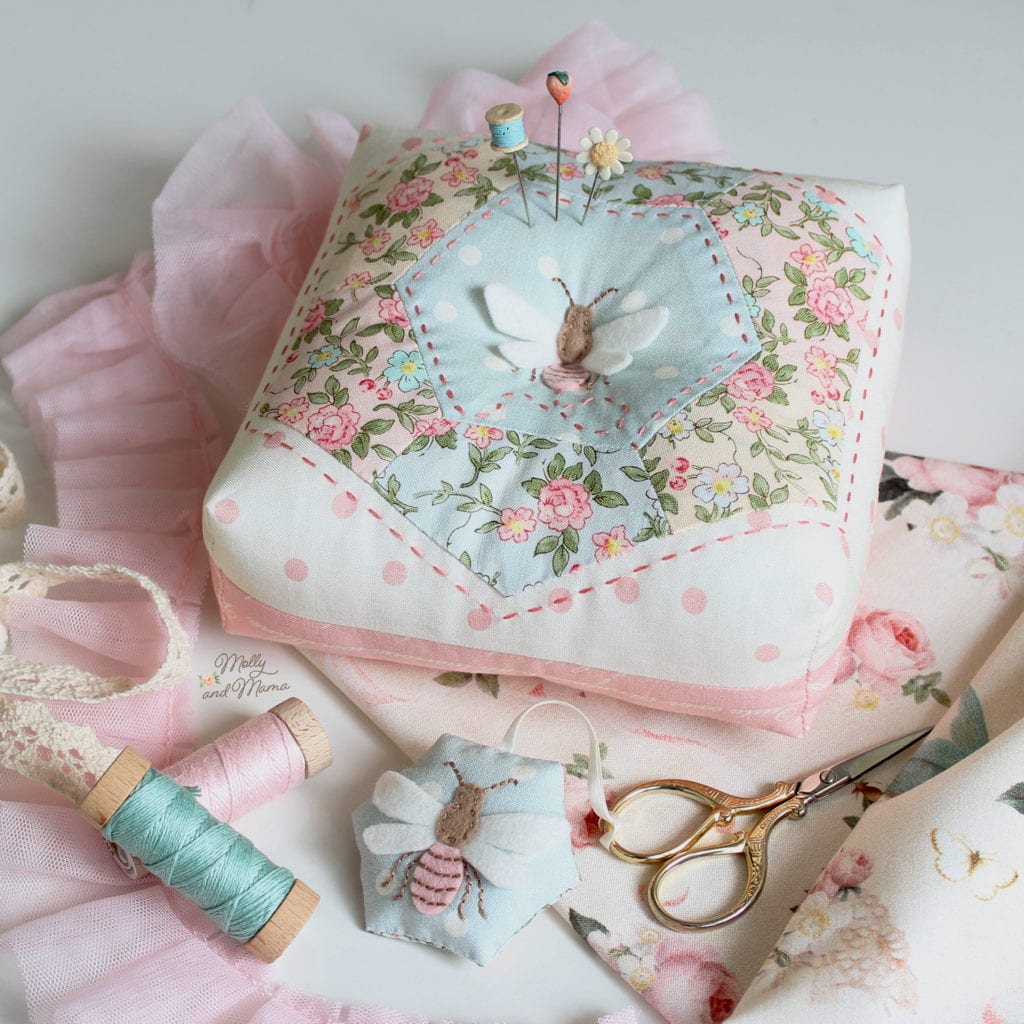 Jemima's fabric collection is out now, so to find out more, please visit her website or see 2 Green Zebras.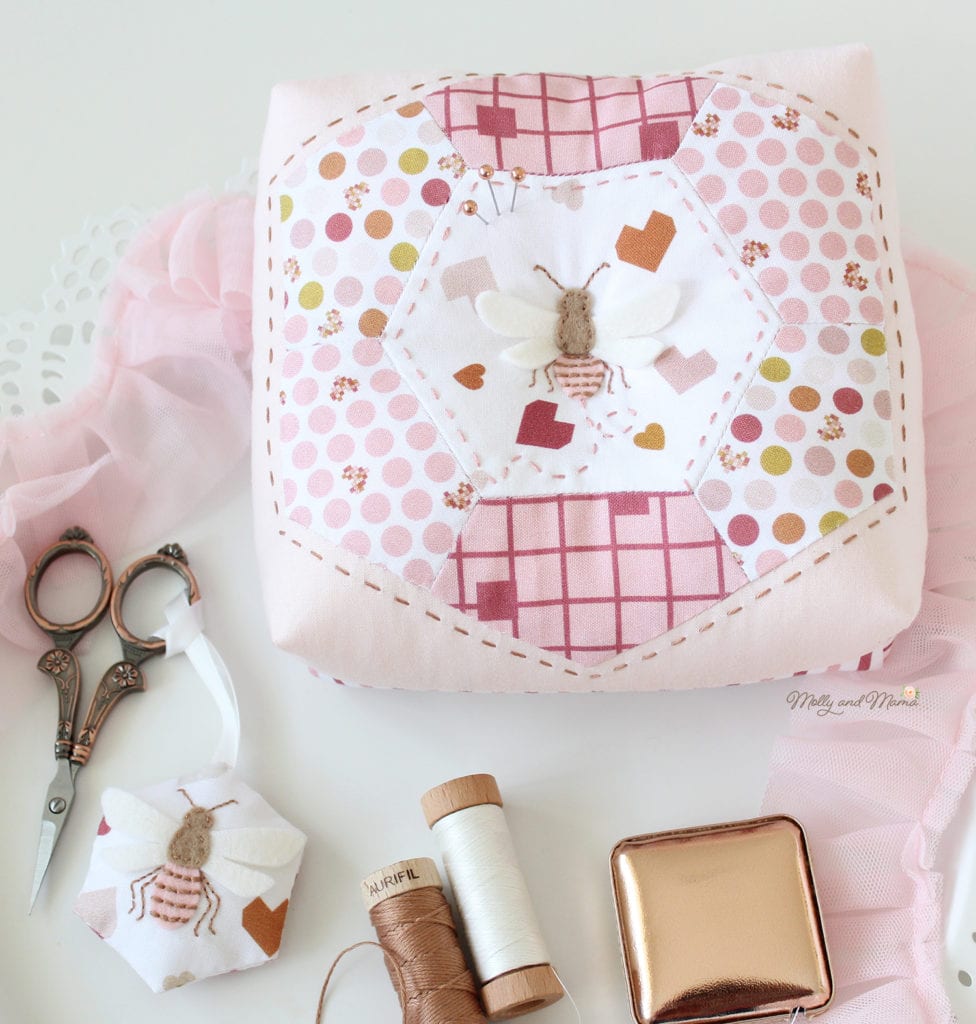 Happy stitching, Lauren x