Welcome to the 2021 'Night Before Christmas Stocking' Sew Along
EDITED 2nd August, 2021 – THIS LIVE SEW ALONG EVENT HAS NOW ENDED. However you are still able to receive the welcome email and links to all the previous email content that was sent out to participants, when you subscribe to the sew along email list. Read on for more details.
Welcome to the third 'Night Before Christmas Stocking' Sew Along and thanks for being here! Back by popular demand, I am once again hosting a sew along event for this cute Christmas stocking with a sweet little felt mouse in the pocket. This blog post will tell you everything you need to know.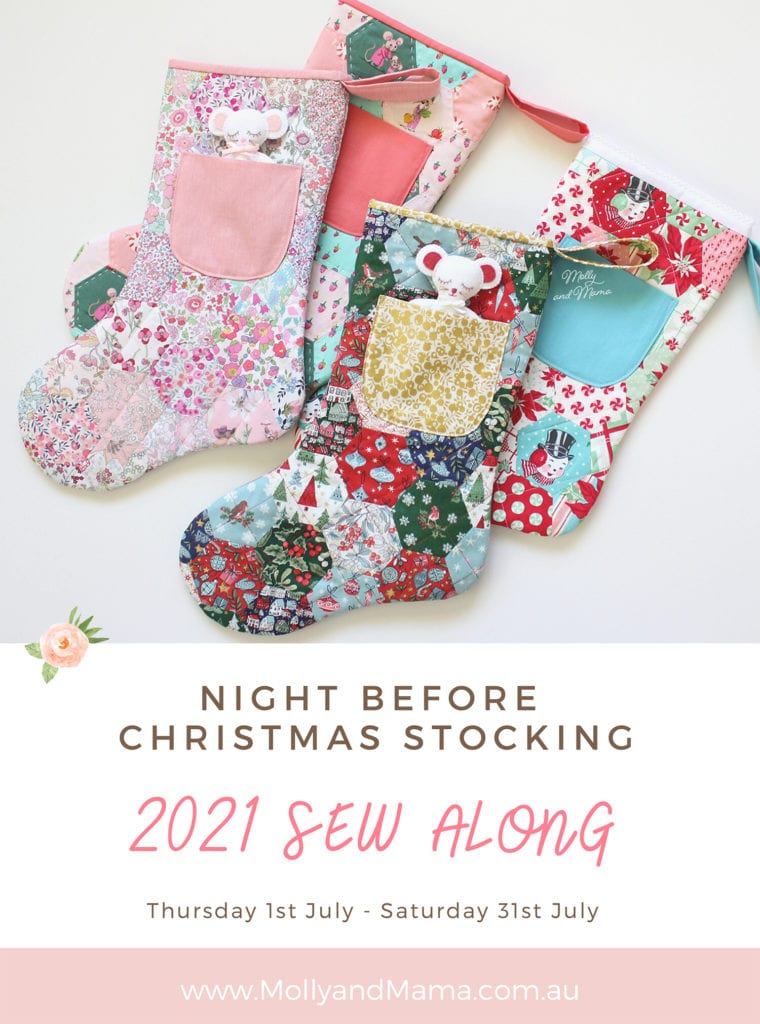 If you've ever wanted to learn how to English paper piece, how to do basic patchwork and quilting, and how to sew with felt, then this pattern covers it all. And the sew along will bring you tips and tricks along the way, to help you achieve results you are thrilled with. I'd really love it if you could join us.
Who?
So who's joining me for the sew along? Everyone is welcome. You'll just need to head over HERE to sign up for the weekly emails. Sew along, make new friends and be in the running to win weekly prizes too.
What?
We're sewing the 'Night Before Christmas Stocking'. You'll learn how to create a hexagon panel using the glue-basted English paper piecing method. Detailed instructions are included to sew the stocking with a quilted outer, front pocket, full lining, bound top, and hanging loop. It also details how to hand stitch that adorable little felt mouse! And if you haven't tried anything like it before, it's all easier than you think.
You might be an experienced maker, but love joining in with others. So I'm welcoming makers of all levels. I'll be showing you how to sew the stocking using the methods I describe in the pattern. But that doesn't mean you can't go and change things up a bit and put your own spin on it. I can't wait to see your creativity and the different way you approach this project!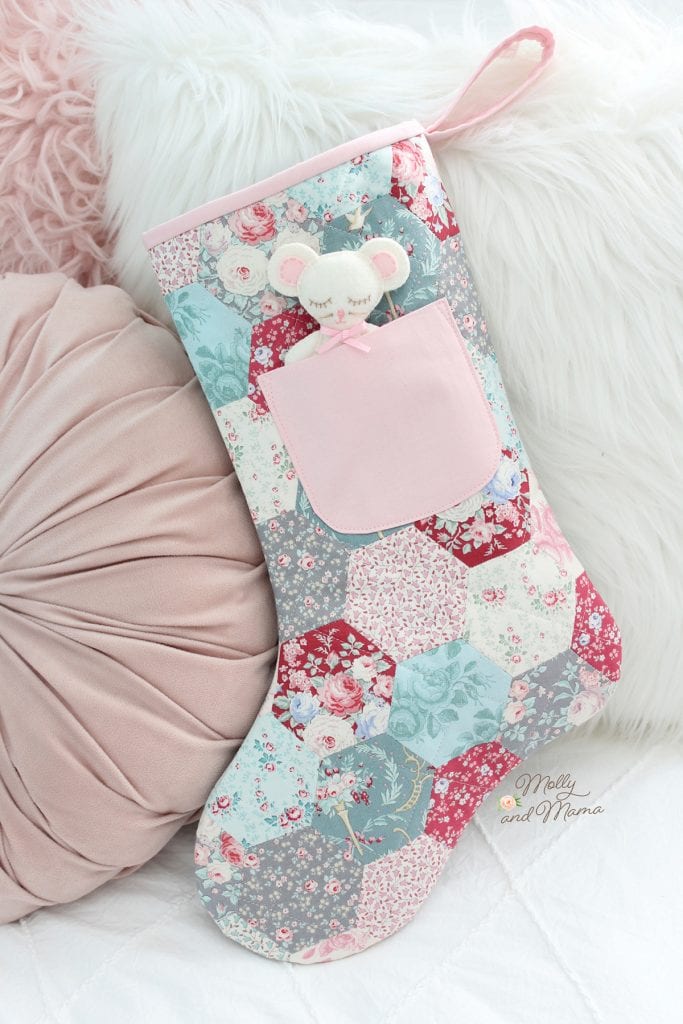 When?
The Sew Along will run over four weeks starting on the 1st of July. Each Thursday morning a new email will outline that week's focus. I'll also be sharing information, tips and videos on Instagram too. We'll also announce each week's winning entry (there's more about that below).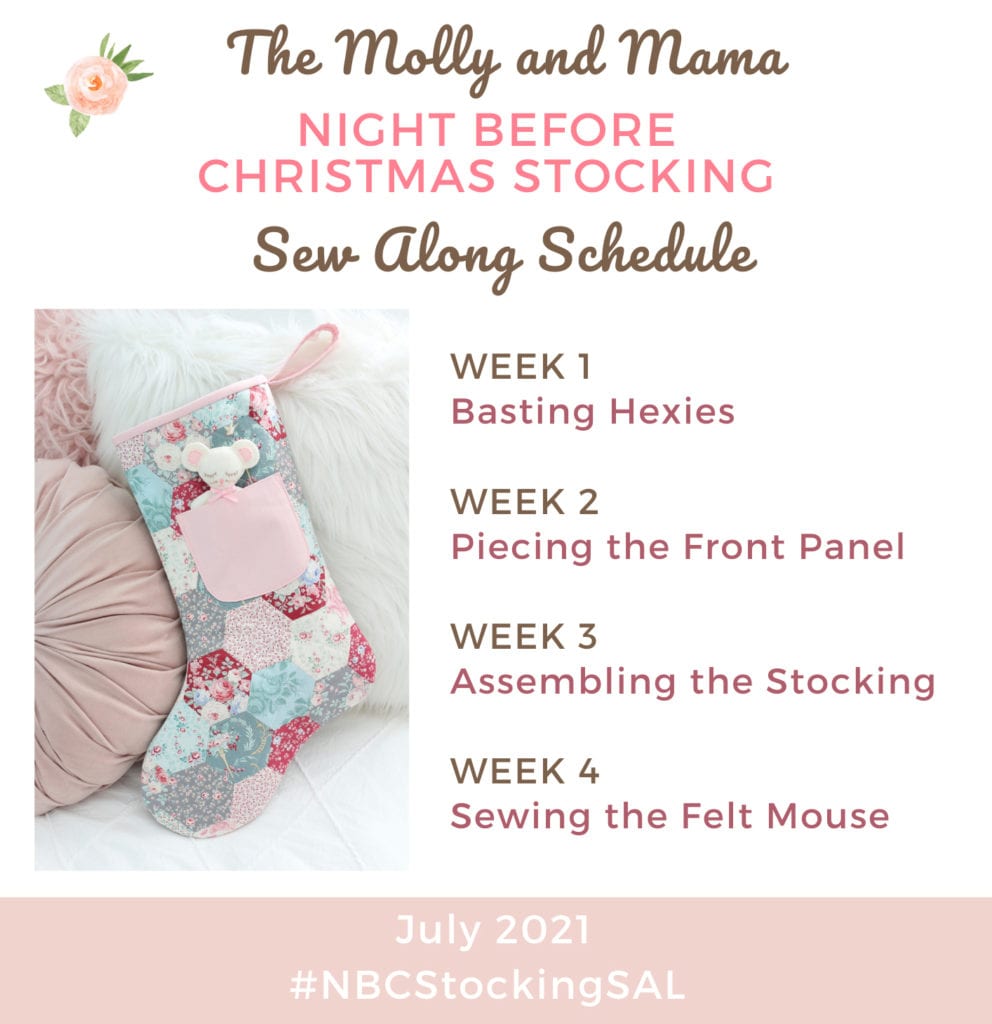 WEEK 1 – 1st July Let's get started by gathering supplies like fabric, felt and English paper piecing tools. You'll also need the pattern. We'll talk about fabric inspiration and more. We'll also start basting those hexagons!
WEEK 2 – 8th July It's time to start sewing. We'll piece together the front English paper pieced panel and choose a quilting method, while we share tips, tools and techniques.
WEEK 3 – 15th July We'll assemble the stocking this week, talking about quilting, patchwork, binding and more.
WEEK4 – 22nd July This week is all about felt! Let's stitch our little mouse using easy tips and tricks for sewing success.
WRAP UP – 31st July We wrap up the Sew Along and announce the Grand Prize Winner!
What About Prizes?
Joining a sew along shouldn't be all about the prizes you can win, however I do love the idea of being able to offer a nice little incentive and introduce you to some new pattern designers and businesses at the same time.
For each of the four weeks in the sew along (and for the grand prize) there will be a PDF or instant download pattern pack up for grabs This will include three PDF sewing patterns from Molly and Mama and a special bonus PDF sewing pattern from one of my favourite designers. There'll also be a special additional gift!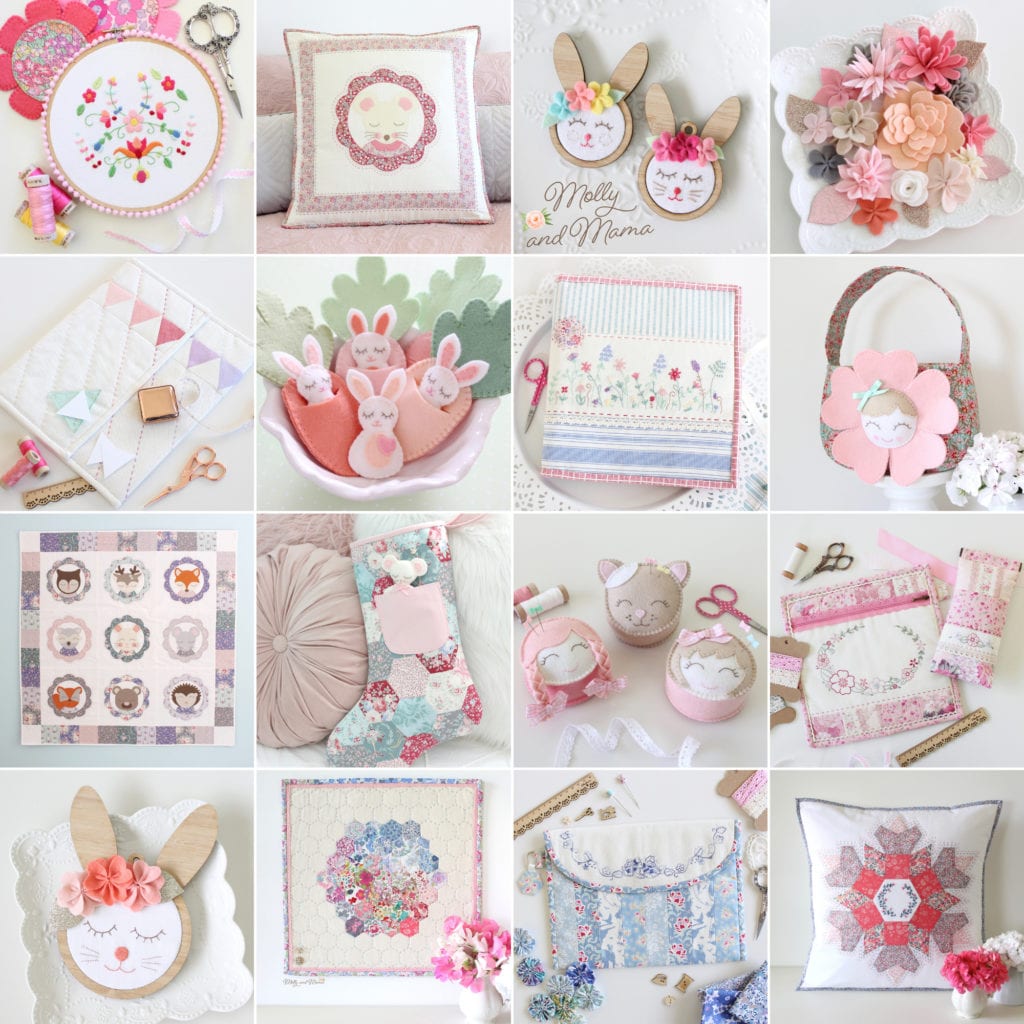 I would LOVE to thank the following businesses for supporting this sew along! Please visit their stores or social media and show them your support too.
Week 1 Prize Pack
EDITED TO ADD: Congratulations to Yulia who is the week 1 prize winner!
Winner's choice of three Molly and Mama PDF Patterns
The 'Garden Friends PDF pattern' from The Maker's Stash
Brand new 'Everyday Clasp Wallet Kit' (which will be released at the end of July) but posted to you right away, with thanks to Zakka Workshop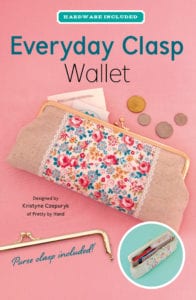 Week 2 Prize Pack
EDITED TO ADD: Congratulations to Rachel from teddybears_n_stitches who is the week 2 prize winner!
Winner's choice of three Molly and Mama PDF Patterns
The 'Apple Pincushion' PDF pattern from Craftapalooza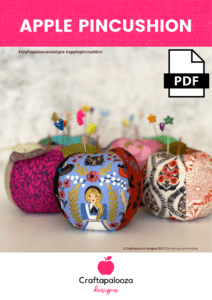 Brand new 'Hexagon Clasp Purse Kit' (which will be released at the end of July) but posted to you right away, with thanks to Zakka Workshop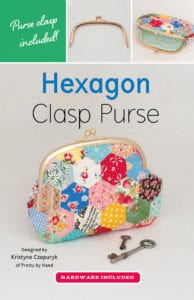 Week 3 Prize Pack
EDITED TO ADD: Congratulations to Jannice P via email who is the week 3 prize winner!
Winner's choice of three Molly and Mama PDF Patterns
Your choice of PDF pattern from Simply Eilene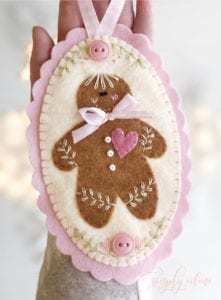 Fabric bundle of 32 x 4″ prints of the Idyllic Fabric Collection by Minki Kim (with thanks to Riley Blake Designs) – one to two of each print, as pictured in the fat quarter bundle below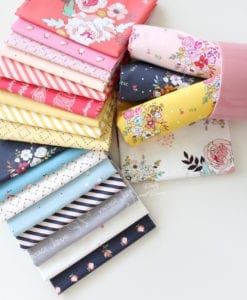 Week 4 Prize Pack
EDITED TO ADD: Congratulations to Alexandra from @heathernellcrafts who is the week 4 prize winner.
Winner's choice of three Molly and Mama PDF Patterns
The Essential Sewing Wrap PDF Pattern from Zoe Mayson at Annie Thornalley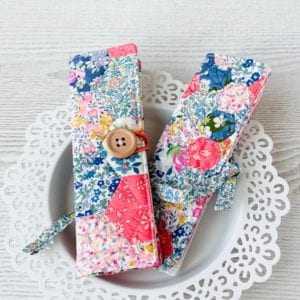 Prize pack of 5 pieces of 6″ x 8″ My Felt Lady wool felt, posted to you
Grand Prize
EDITED TO ADD: Congratulations to Alison from @pinkginghamstitches who has been selected as the Grand Prize Winner
Winner's choice of three Molly and Mama PDF Patterns
A 10″ stacker of the 20 prints in the 'Merry and Bright' Liberty Quilting Cotton collection, posted to your address, with thanks to Riley Blake Designs (the fabric used for the latest version of this stocking!)
A six month (three issue) digital subscription to Make Modern Magazine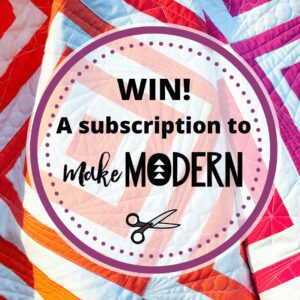 To be eligible to win each of the weekly prizes, you must share a photo of your progress on Instagram from your public account (so I can see it) for the week you wish to enter. And you can enter all of them! Just be sure to use the hashtag #NBCStockingSAL on your post. Please note that this hashtag is different from the ones used previously (as those hashtags appear to have been highjacked by some fairly unusual posts that don't really relate to our sew along). If you don't have instagram, you may email me your entry sharing a progress pic and giving me a little bit of information on where you're up to.
Each Thursday I will select the winning maker and announce them in the newsletter for weeks 2, 3, 4 and the Grand Prize wrap up email at the end. The terms and conditions for each week's prize will appear on that week's email.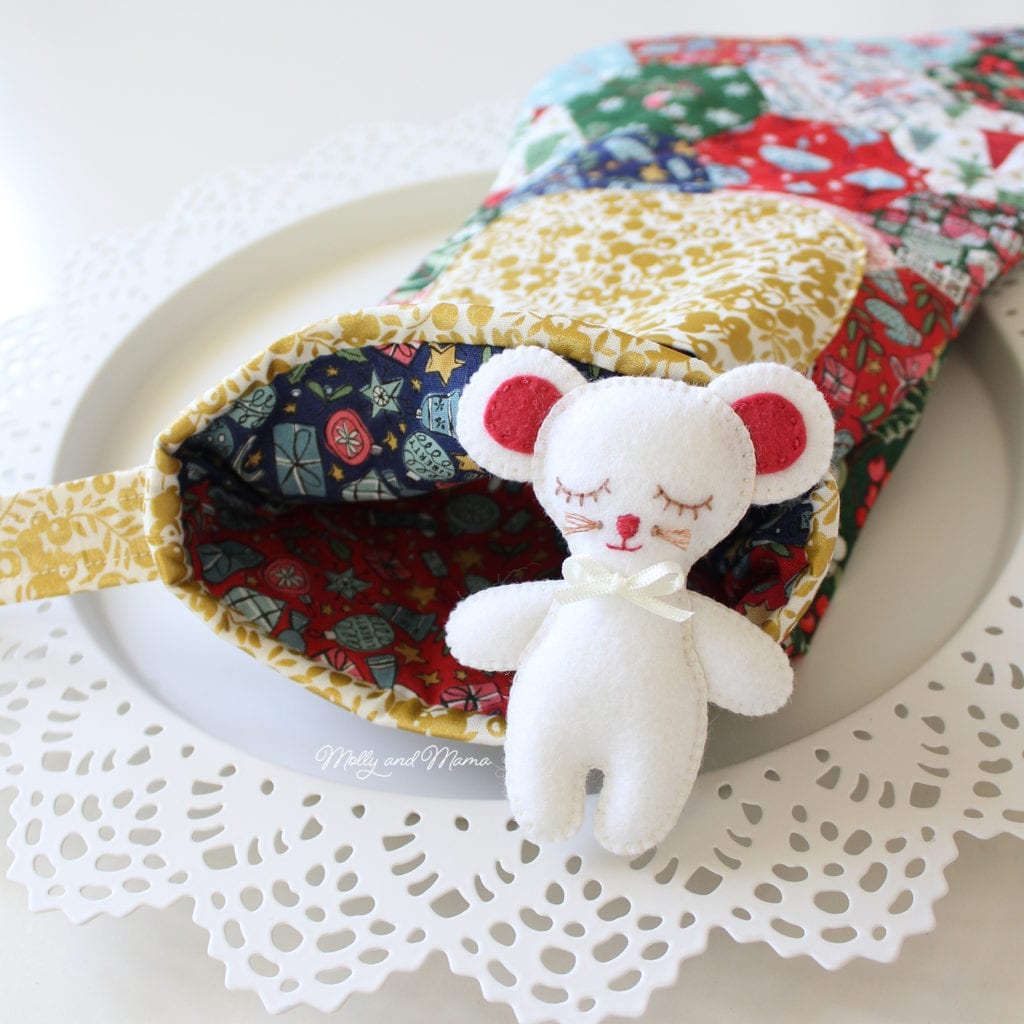 Where?
Check your inbox each Thursday from the 1st of July. I'll also be sure to share my favourite tips on Facebook. But most of the action will be happening over on Instagram. Be sure to follow along.
I've even made up this image for you to save and then share on Instagram (or your preferred social media) to let others know you're joining in. I'd be so grateful if you'd like to help spread the word.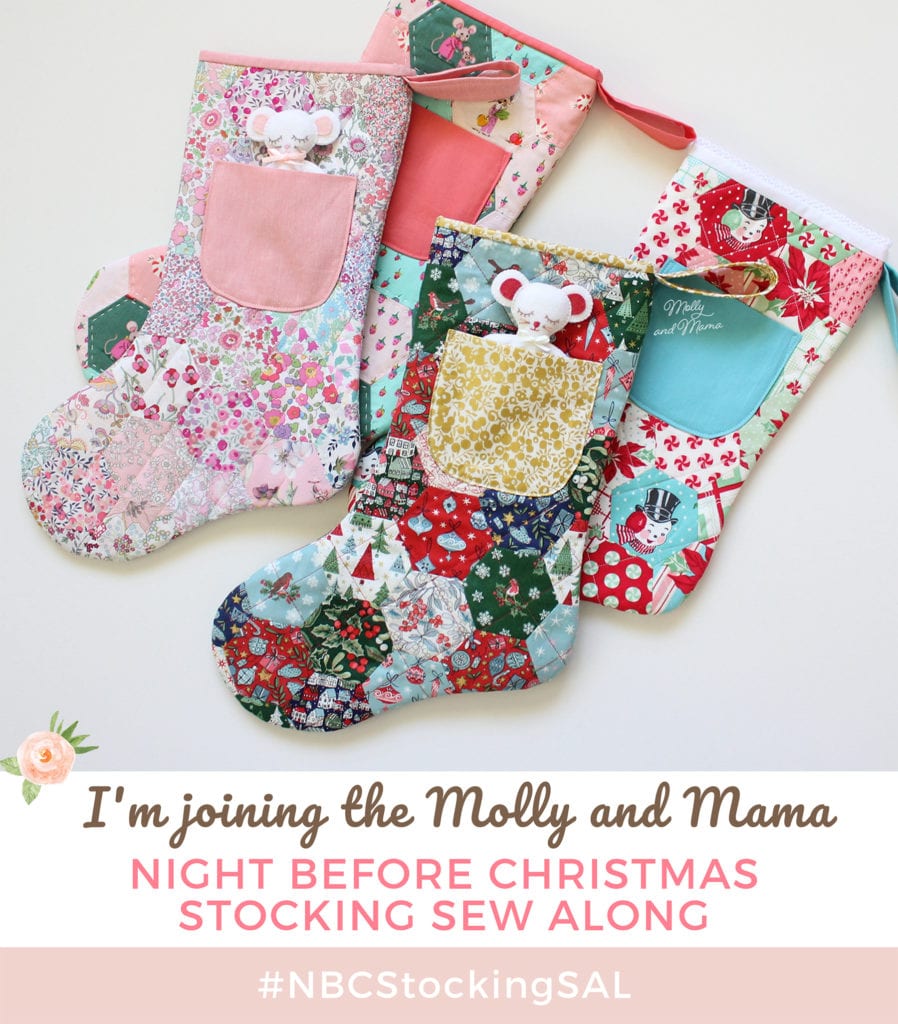 Why?
The 'Why' might be an obvious thing – at the end of the sew along, you'll have a beautiful stocking that you can gift to a friend or loved one (or keep just for yourself). But I'd love to chat about the not so obvious benefits of joining in too.
I don't know a lot of people who sew. So being able to chat with other people about sewing (even if it is online) is so amazing to me. I love being part of a community of like minded people who understand why I can take so long to agonise over my fabric selection or why I struggle choosing just the right trim for a project!
I love taking time to sit and stitch. We're hearing more and more about the benefits of mindfulness and meditation. For me, sewing is a form of that. And anything that allows me time to sit and sew is soothing for the soul. I hope it is for you too.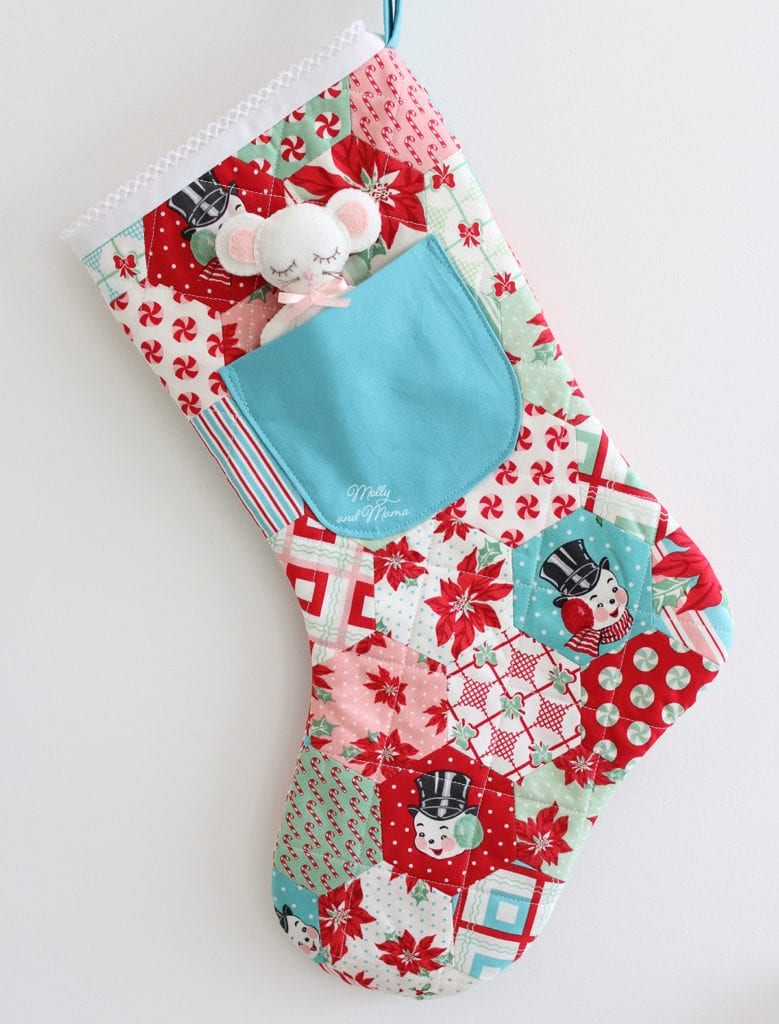 Useful Details!
The original cover version of my stocking was made using the Tilda Old Rose collection and the wool felt comes from My Felt Lady. However, I have made several versions since, with alternative quilting and binding too!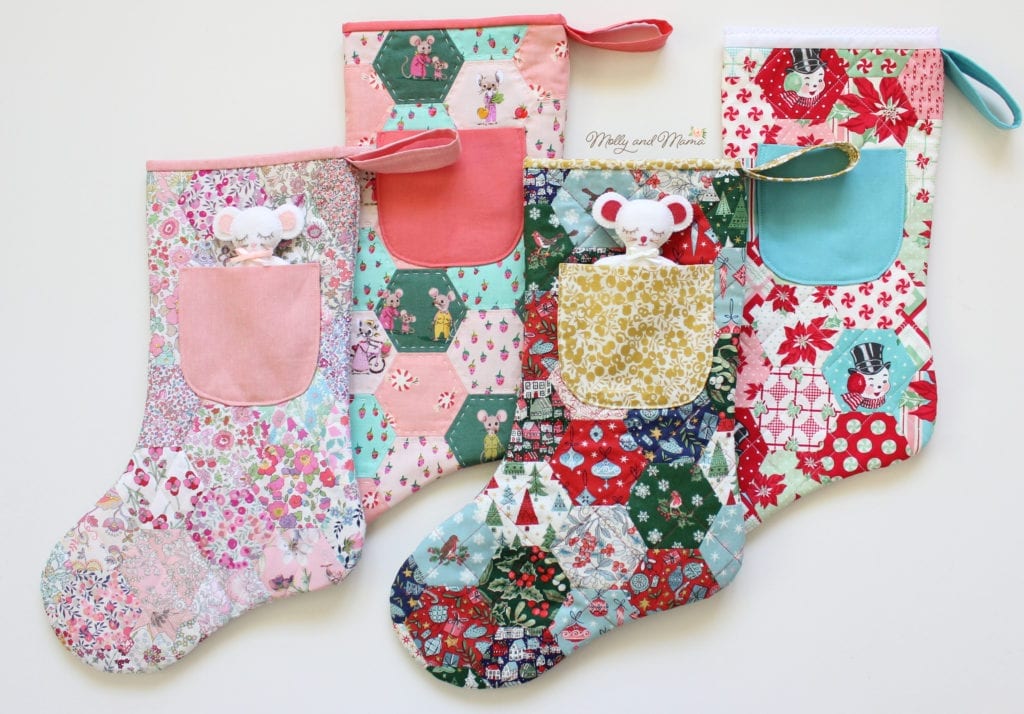 Stockists
You can ask my distributor Creative Abundance for an up-to-date list of stockists of the paper pattern (that comes with the hexagon papers already included) HERE.
Pay a visit to these stores for a copy of the paper pattern;
SHOP OWNERS! Order the paper patterns for your shop (which include the EPP papers) via my distributor HERE. If you're stocking this pattern or have great supplies for this project, be sure to contact me so I can let everyone know!
Helpful Tutorials
Would you like to know more about English Paper Piecing or EPP? I use the glue basting method and share all my tips on this beginner's blog post. We'll be exploring this information more in week 1 but you might want to gather the supplies I discuss before we start.
Do you sew with wool felt? It's addictive! Here's some Tips for Working with Felt. You might also like to know how I cut out wool felt and how I transfer my embroidery details to felt. In fact, let's make it easy. Here's the whole FELT Category!
Hope to see you soon!
If you have any questions about the sew along, please get in touch. Otherwise, be sure you're on the newsletter list, grab the pattern and I'll see you in your inbox very soon. I can't wait!
Happy stitching, Lauren x