Introducing the Serious Sewist's Pin Cushion for Make Modern Magazine
I'm so thrilled today to share with you my latest sewing pattern; the Serious Sewist's Pin Cushion. You can only find it in the latest issue of Make Modern Magazine*!
UPDATE 2021: It has now also been released as a set with a matching scissor charm. You can grab a copy of the pattern in the store.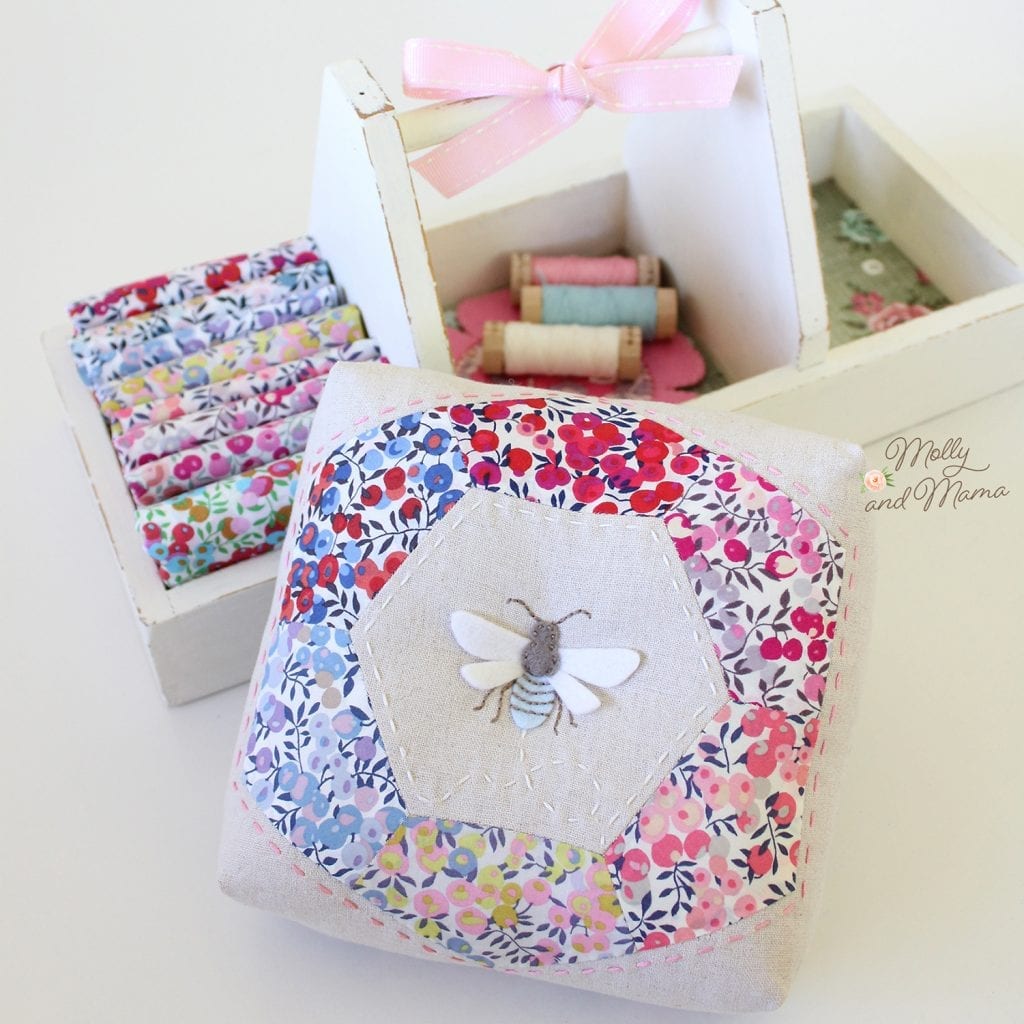 Issue 34* has just been released and it contains seven modern quilt patterns. But it also has makes from two of my favourite 'quilty' friends; a mini quilt I can really relate to (from fellow 'sewcrastinator' Sarah at Piccolo Studio) and a vibrant and fun cushion pattern by Angie from Gnome Angel.
The magazine represents great value for money. At only $10 AUD an issue, that's $1 a pattern! And with the current conversion rates, it's a steal in the USA! Not to mention, there's a terrific range of sewing articles and more. You can also buy a subscription*, pick up magazine bundles or buy individual back issues* (TIP: I've been featured in Issue 30 with the On Point Pouch and Issue 24 with the Stella Cushion also).
*If you make a book purchase using this affiliate link, I will earn a small commission that doesn't change your purchase price, but helps me to continue to bring you free content. Thanks for your support!
But back to the pin cushion! This oversized beauty is definitely a statement piece. At over six inches wide, its generous proportions are perfect for the avid sewist who likes to keep a range of sewing pins close at hand. I like the size because it means it's harder for me to lose it under piles of fabrics, notions, and sewing studio clutter!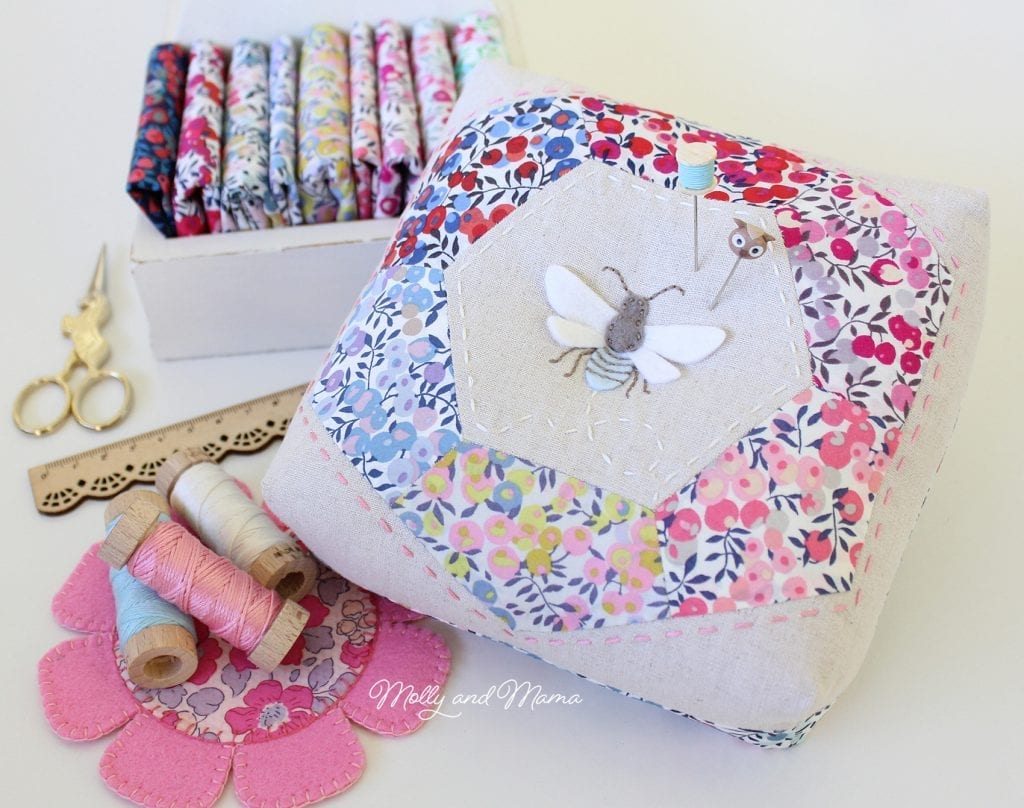 The pin cushion features an English paper pieced top in rainbow tones of Liberty Wiltshire fabric. Ava and Neve sell a terrific bundle of these fabrics. If you're new to English paper piecing, you might like my tutorial for beginners.
The central linen hexagon provides the perfect backdrop for the wool felt bee appliqué. You can get your wool felt supplies from My Felt Lady. As you know, I have a deep love for this versatile medium. I love wool felt's texture and feel. I share more about it HERE.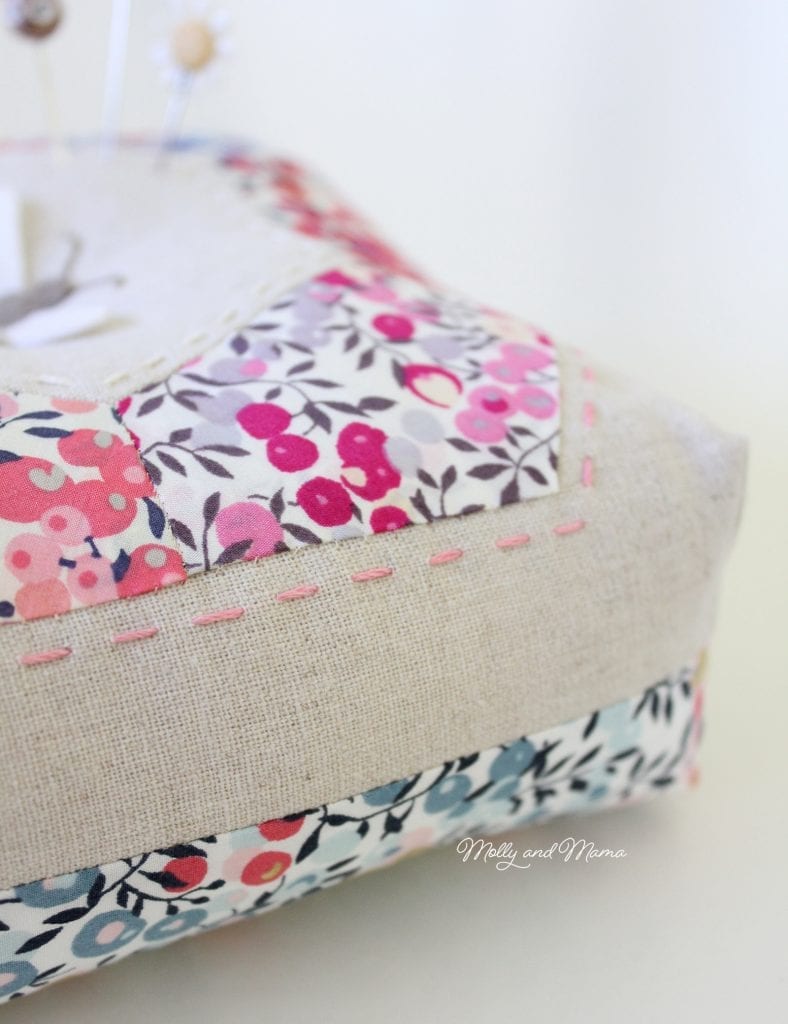 I used my favourite Aurifil spooled embroidery floss for the hand quilted details on the pin cushion. And I love their 80 weight cotton for my English paper piecing. I practically disappears!
The boxed corners give this pin cushion a practical depth. There's lots of room for dressmaking pins, glass heads, long quilting pins, and your decorative ones too!
Here's some other versions of the pin cushion too. And you can see more in the shop listing.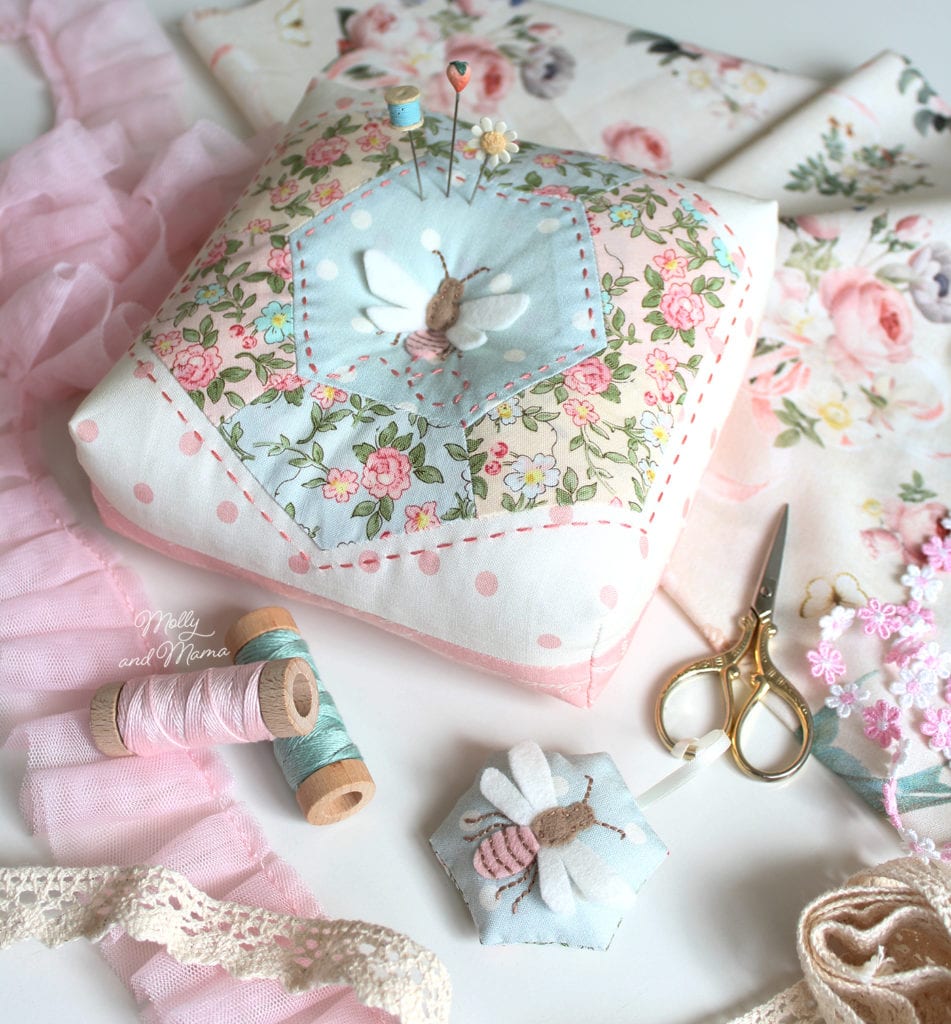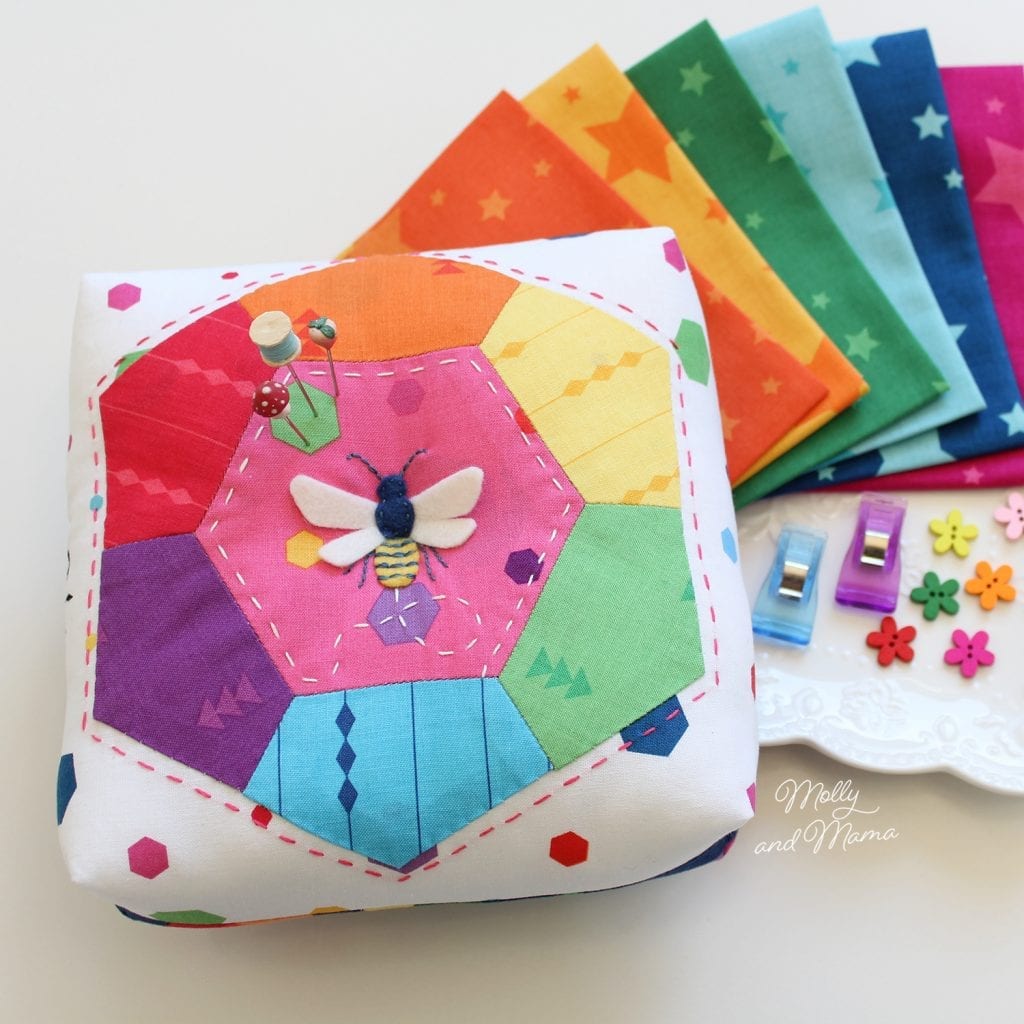 I love seeing what others create with my patterns. It gives me such a thrill! So if you make one, please email me or tag me (@mollyandmama) on social media, and use the hashtags #serioussewistsset and #makemodern.
Happy stitching, Lauren x
This post was written by Lauren Wright and appeared first on Molly and Mama https://www.MollyandMama.com.au