Pretty Handmades in French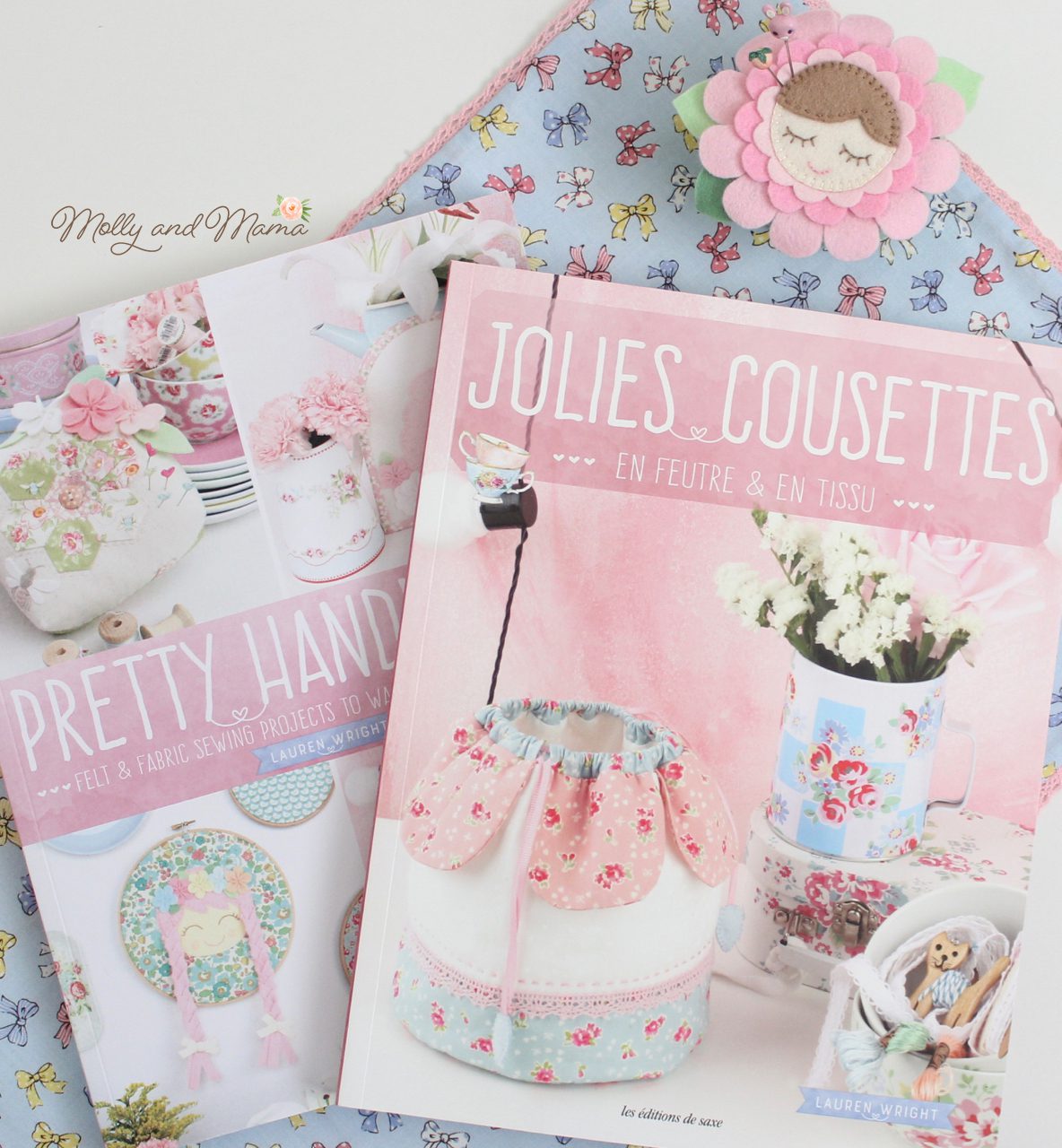 My first book, 'Pretty Handmades', was released with Tuva Publishing in October last year. And now, publishers Les Editions de Saxe, have created a version in French, titled 'Jolies Cousettes: En feutre & en tissu.' It was certainly surreal to hold a copy of this book when it's in a completely different language. And it has also been printed on glossy paper, which also makes a lovely change.
I love the new cover which features the Pretty Petal Dilly Bag project. Despite the cover change though, the rest of the content remains the same. You'll find some of my favourite projects, like Polly Plaits and the Flower Friends Pin Cushions.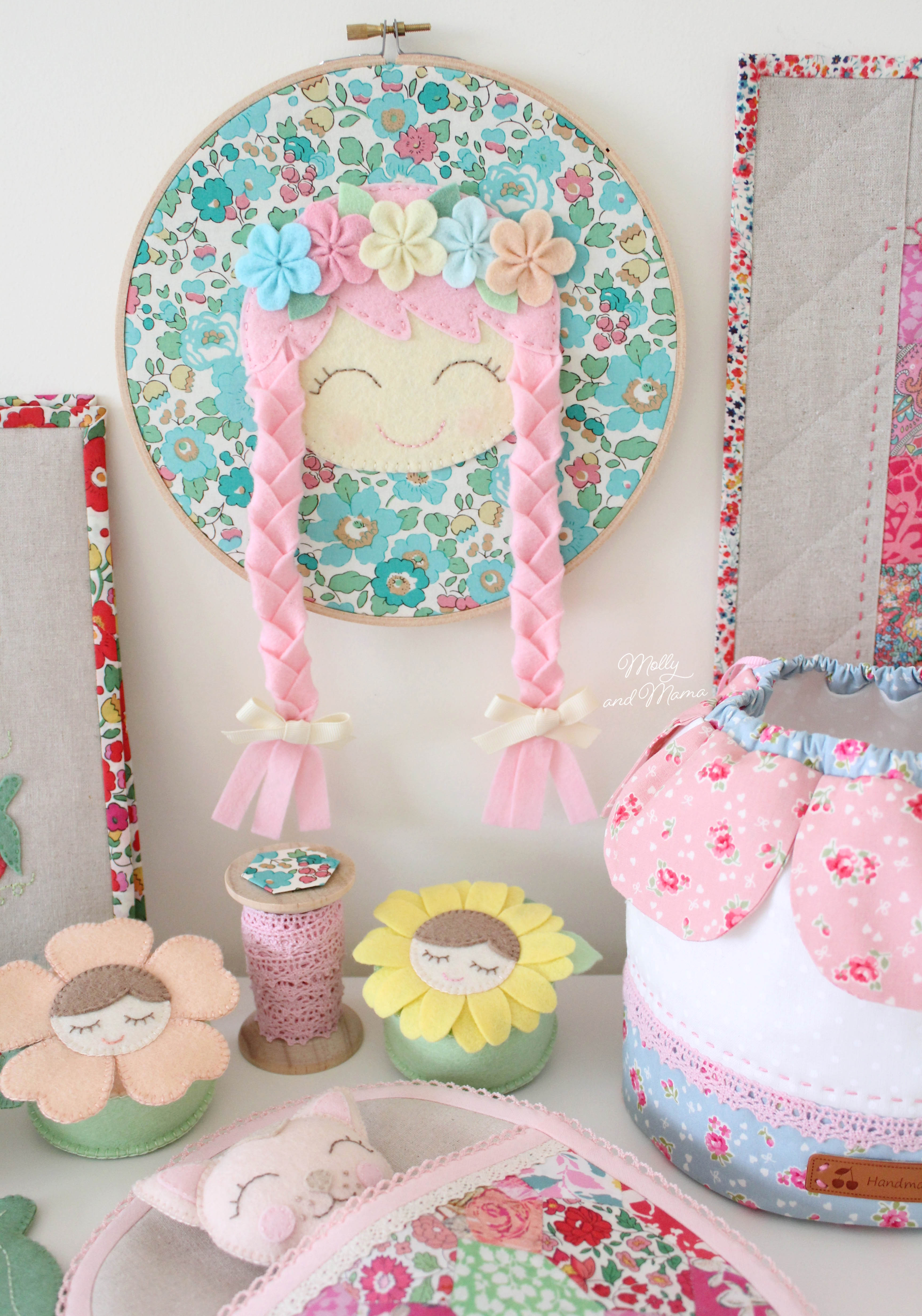 I really love the image below. The quilted carryall is such a practical piece that showcases your favourite prints using English paper piecing. I love little Lullaby Kitty standing here against the Ribbons and Bows Travel Clutch. And my sweet peas matched perfectly with the project colours. What a fluke!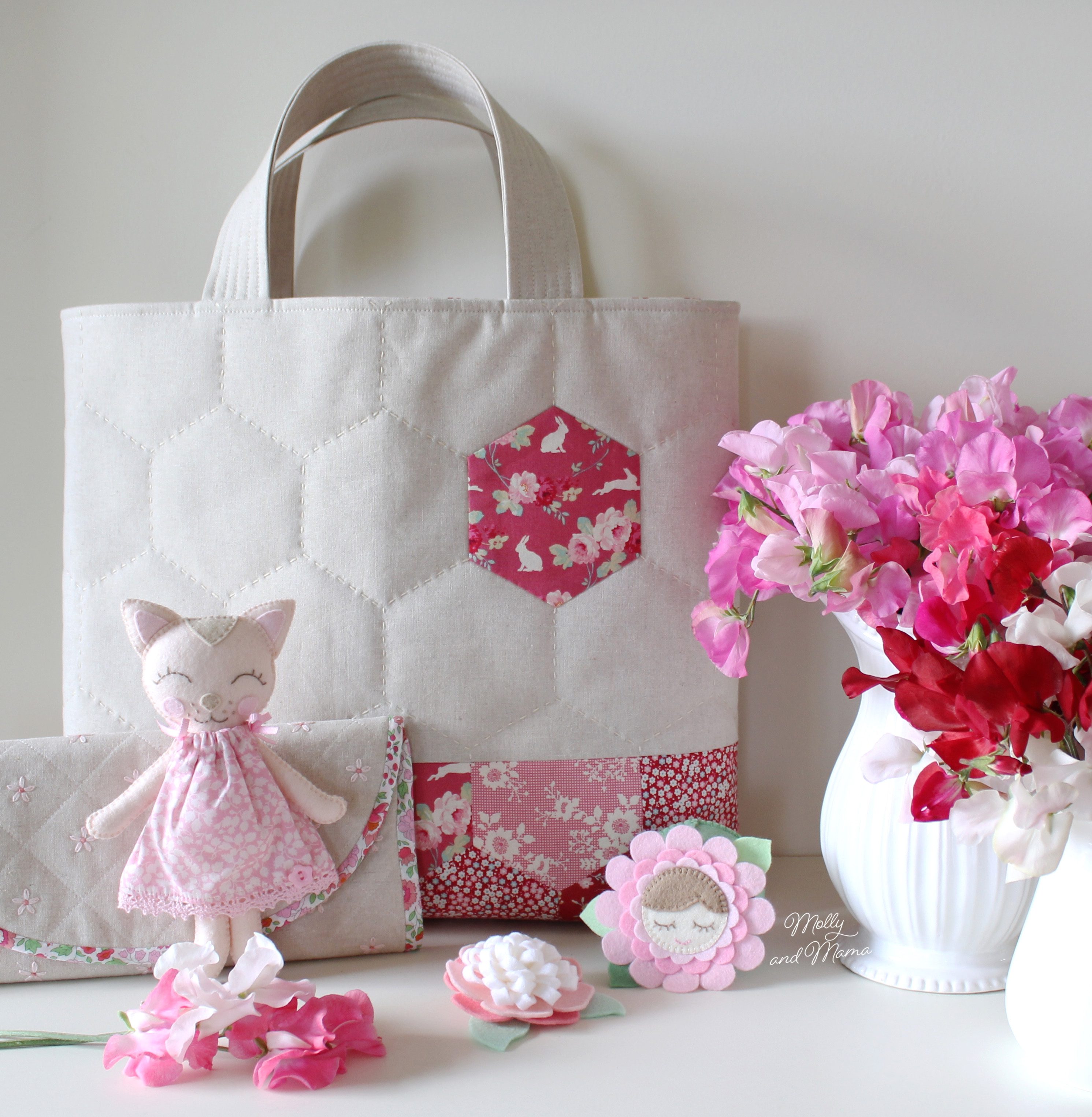 The tea towel and wall banner are so pretty in pink! In fact, I think a lot of the book projects feature pink. But I guess that's no surprise as it is really my favourite colour.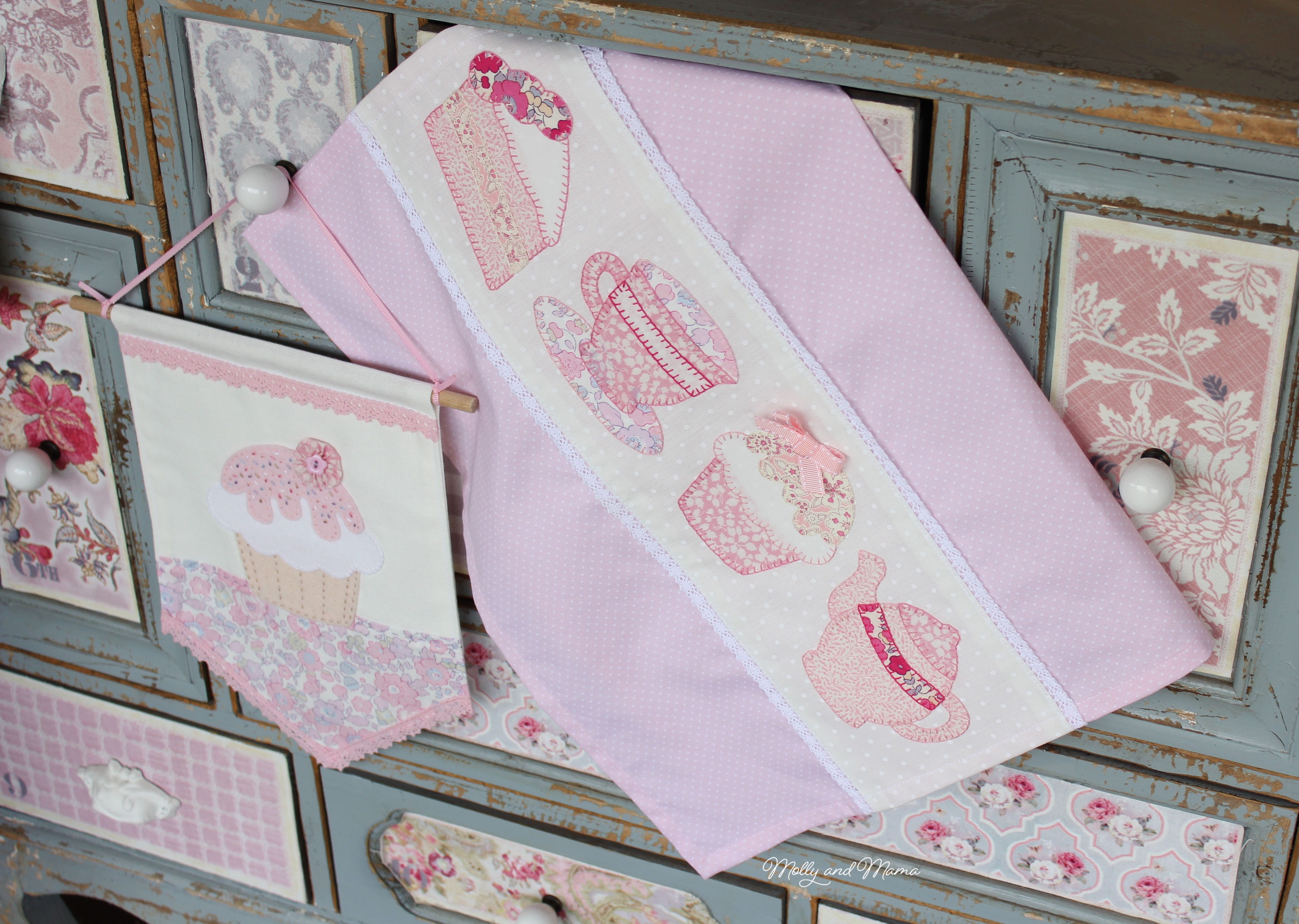 I photographed the Flower Friends Quilt in the neighbouring paddock. We have such a rural outlook at our place, which I really love.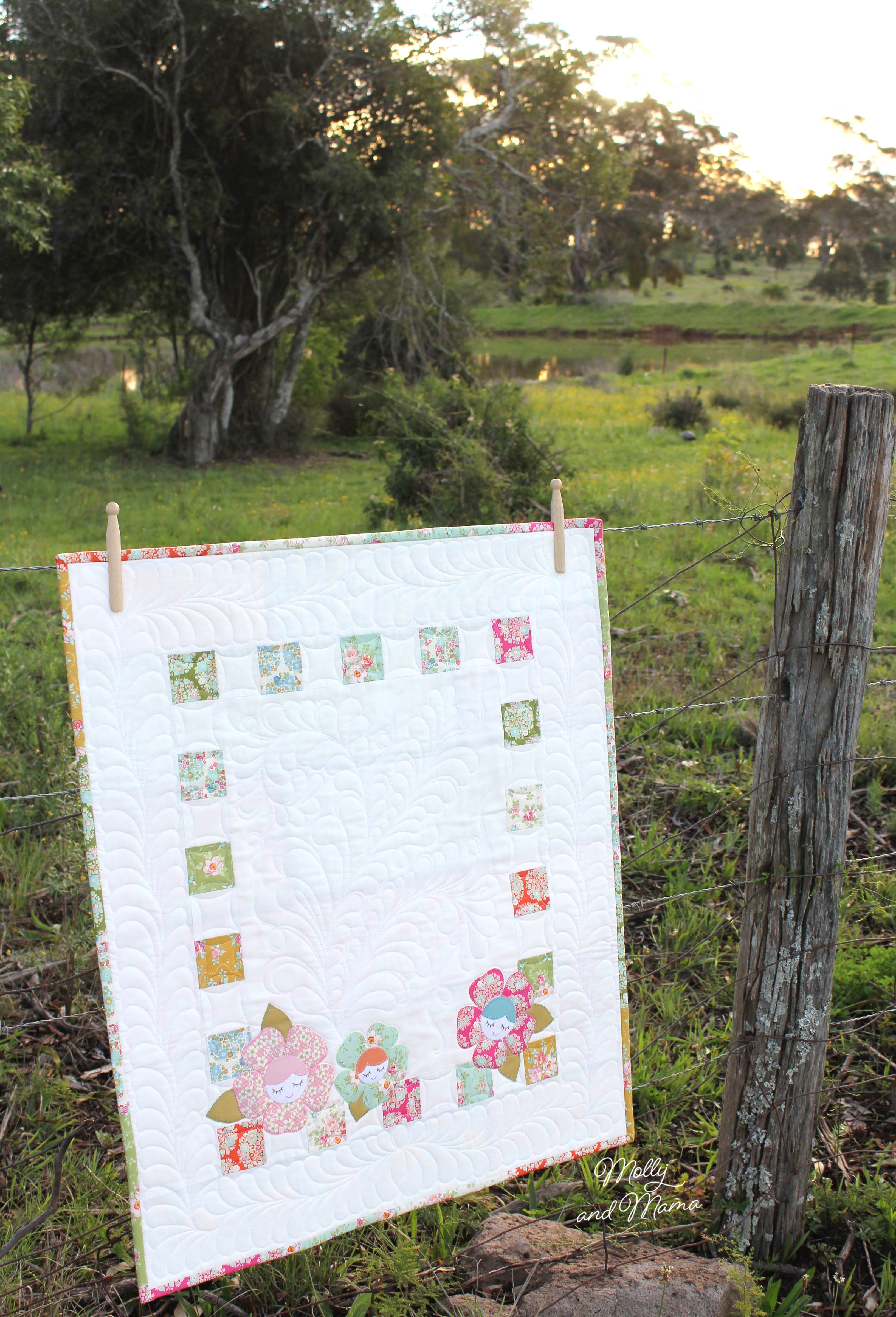 Even my daughter was featured in the book. Lucky her!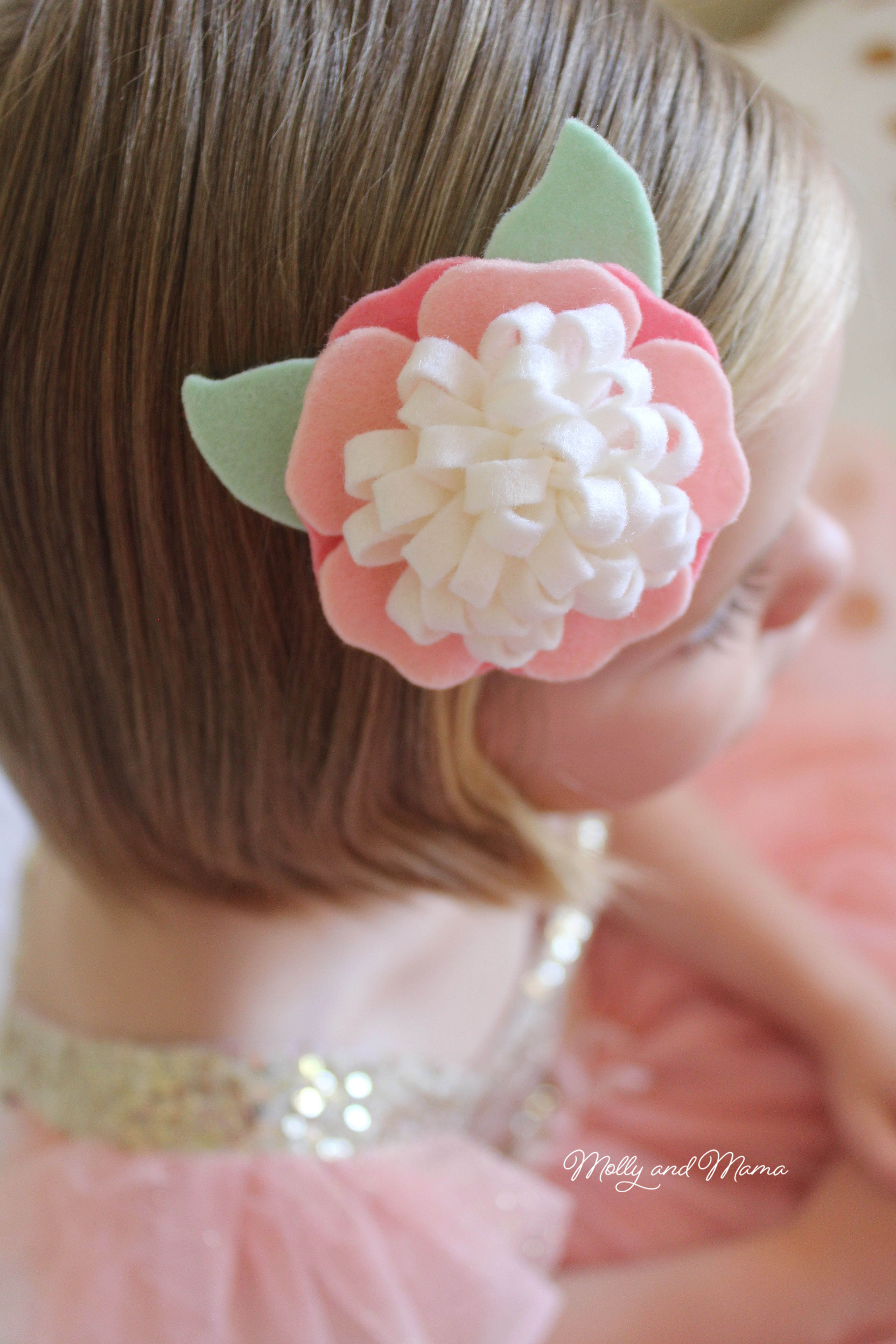 You can purchase Pretty Handmades in English HERE and in French HERE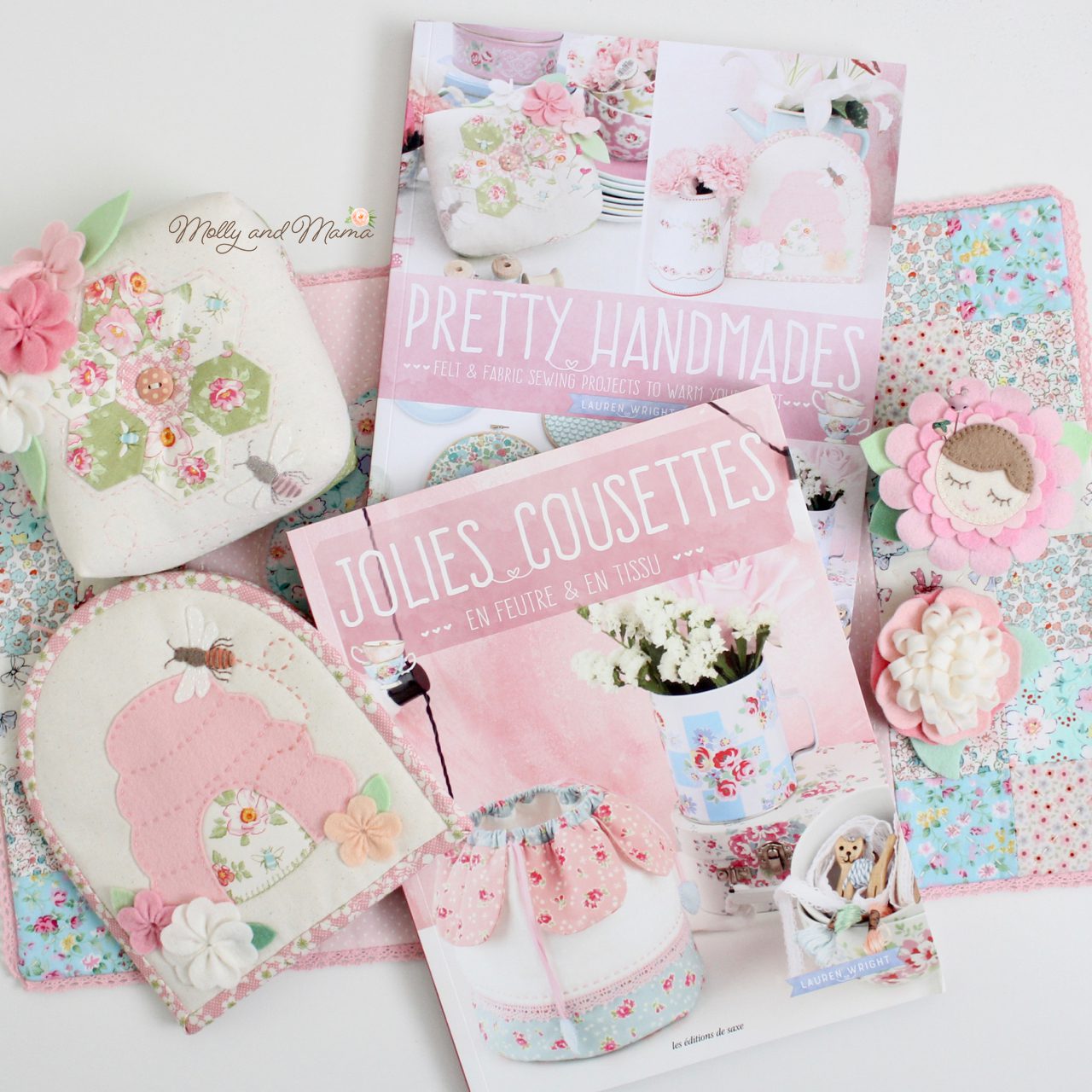 Happy stitching, Lauren x
This post was written by Lauren Wright and appeared first on Molly and Mama http://www.MollyandMama.com.au