The Hettie Hexie Mini Pattern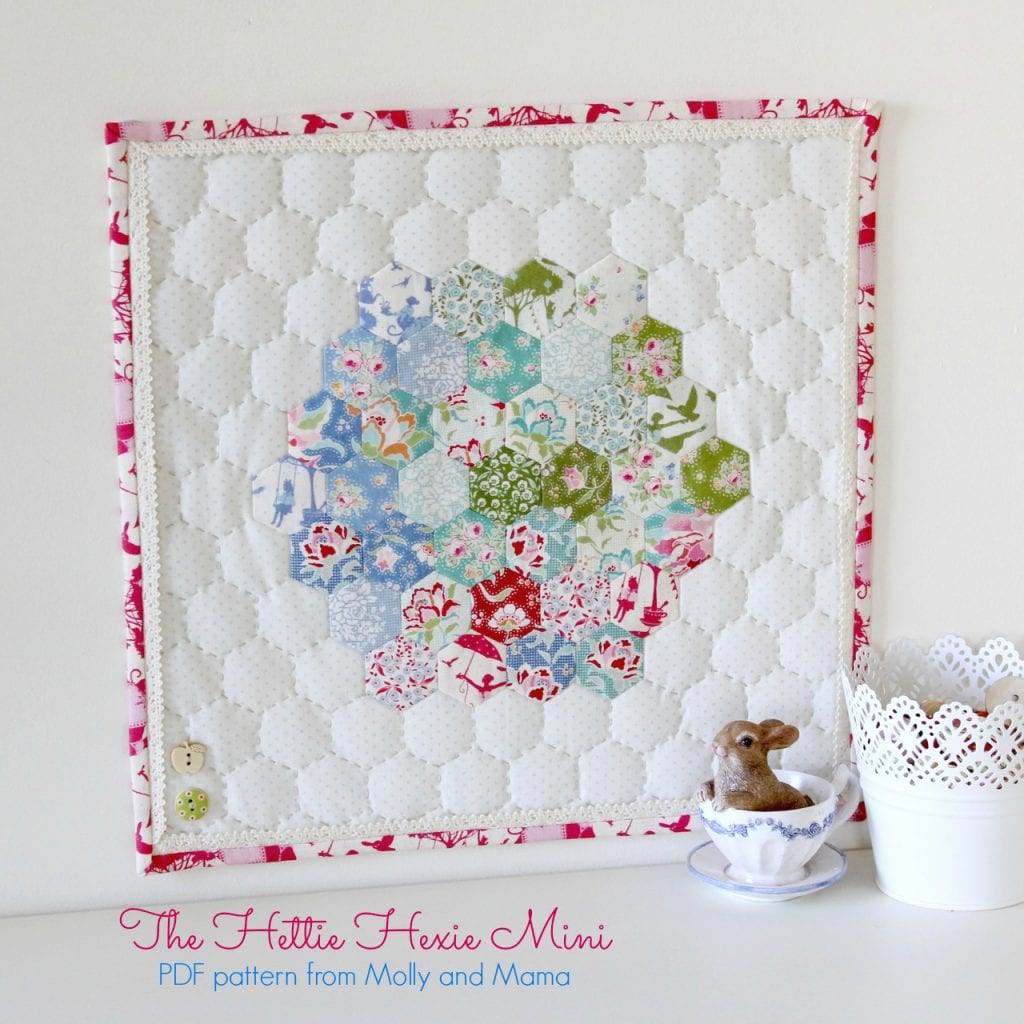 When the Tilda Circus range of fabric arrived at my place a while back, I fell in love with the gorgeous bold circus inspired prints but also the more delicate florals with dainty rosebuds and beautiful greenery. I couldn't choose which prints to sew with so I designed the Hettie Hexie Mini quilt pattern to showcase them all!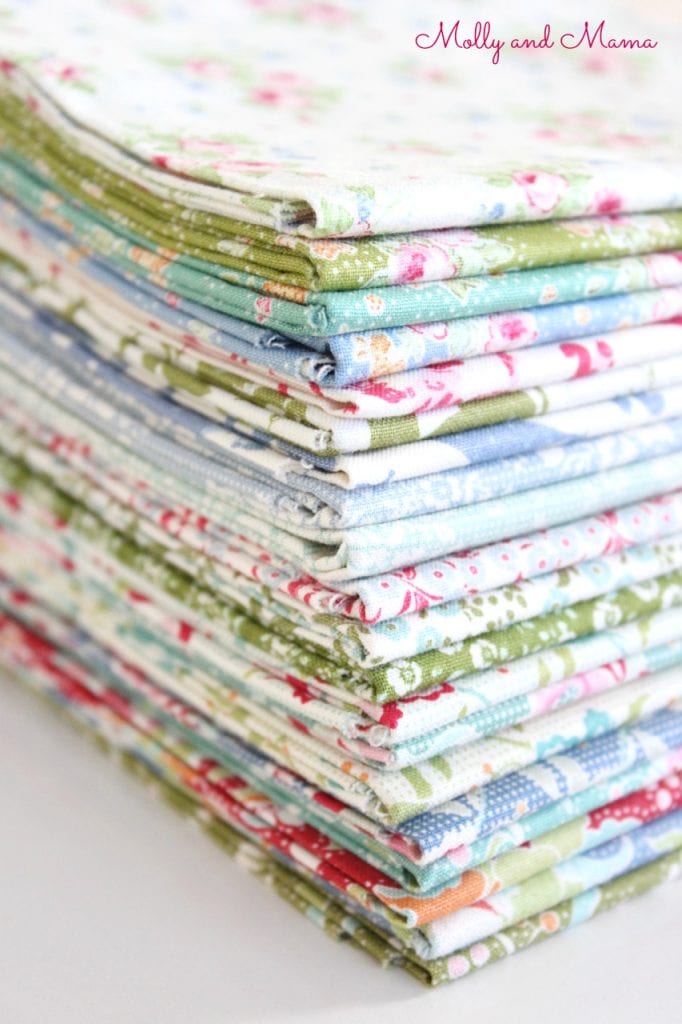 The Circus fabric range is the latest collection to be offered by Tone Finnanger, the founder of the perfectly imperfect world of Tilda. It's due for release in Australian stores on the 1st of April. So I was honoured when the Australian distributors of Tilda, 2 Green Zebras, sent me this bundle to play with early!
The collection features gorgeous shades of sage green, cornflower blue and soft watermelon red. There's also some peeks of pastel pink and shades of apricot too. So pretty! And lots of fun to create with.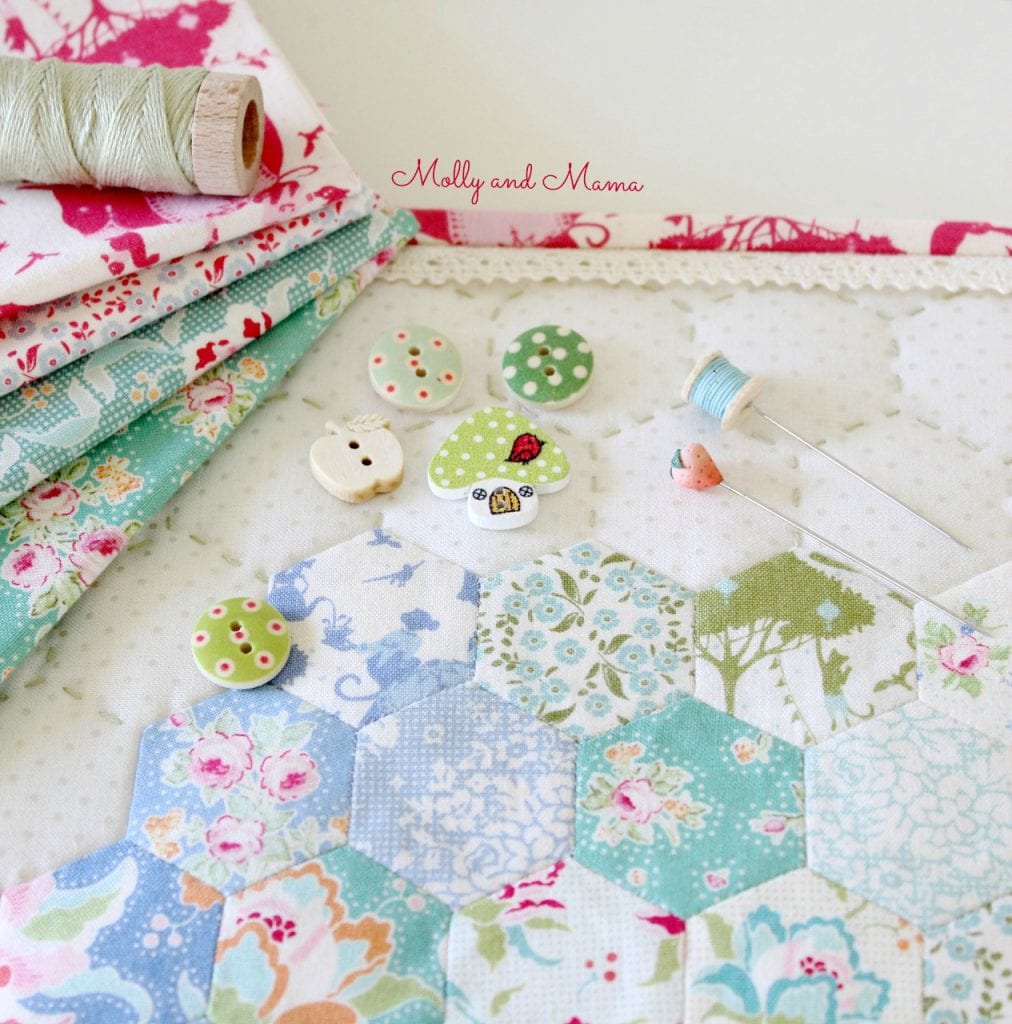 I'm so excited to be introducing you to the Hettie Hexie Mini Pattern too. This beginner-friendly pattern gives you the perfect introduction to sewing hexagons. It also has the usual features found in all Molly and Mama patterns, including simple to follow instructions, lots of clear step-by-step photos, and heaps of detail to help you get started with English paper piecing. You can also see more in my Hexie Tutorial.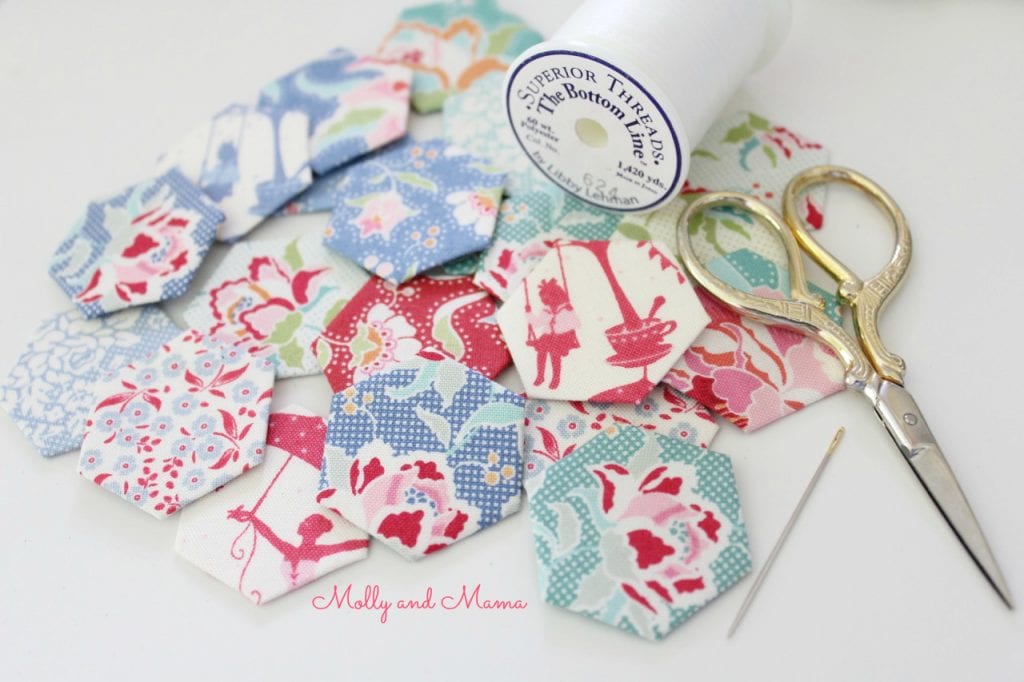 If you haven't worked with paper piecing before, hexagons are a great starting point. The pattern will show you how to sew your hexagon panel together and then appliqué it to the backing fabric.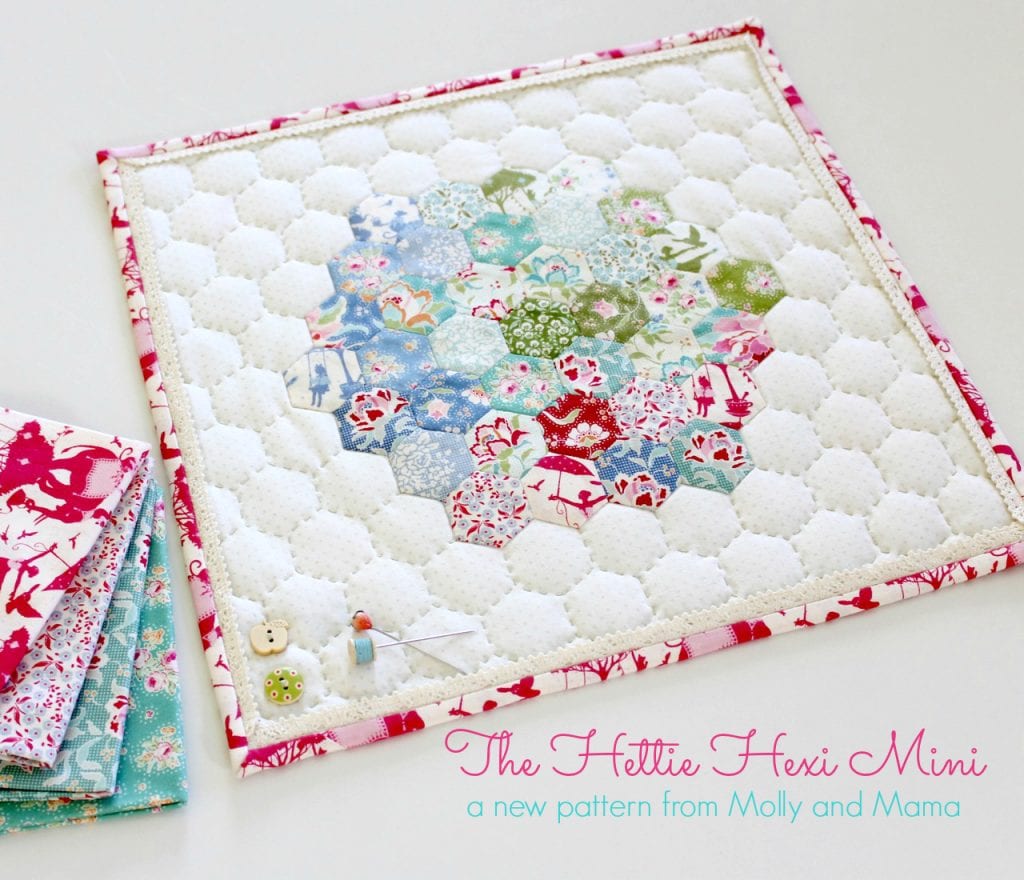 You'll also be adding lovely little details like sweet and simple hand quilted hexagons. I loved using Aurifloss for the quilting details!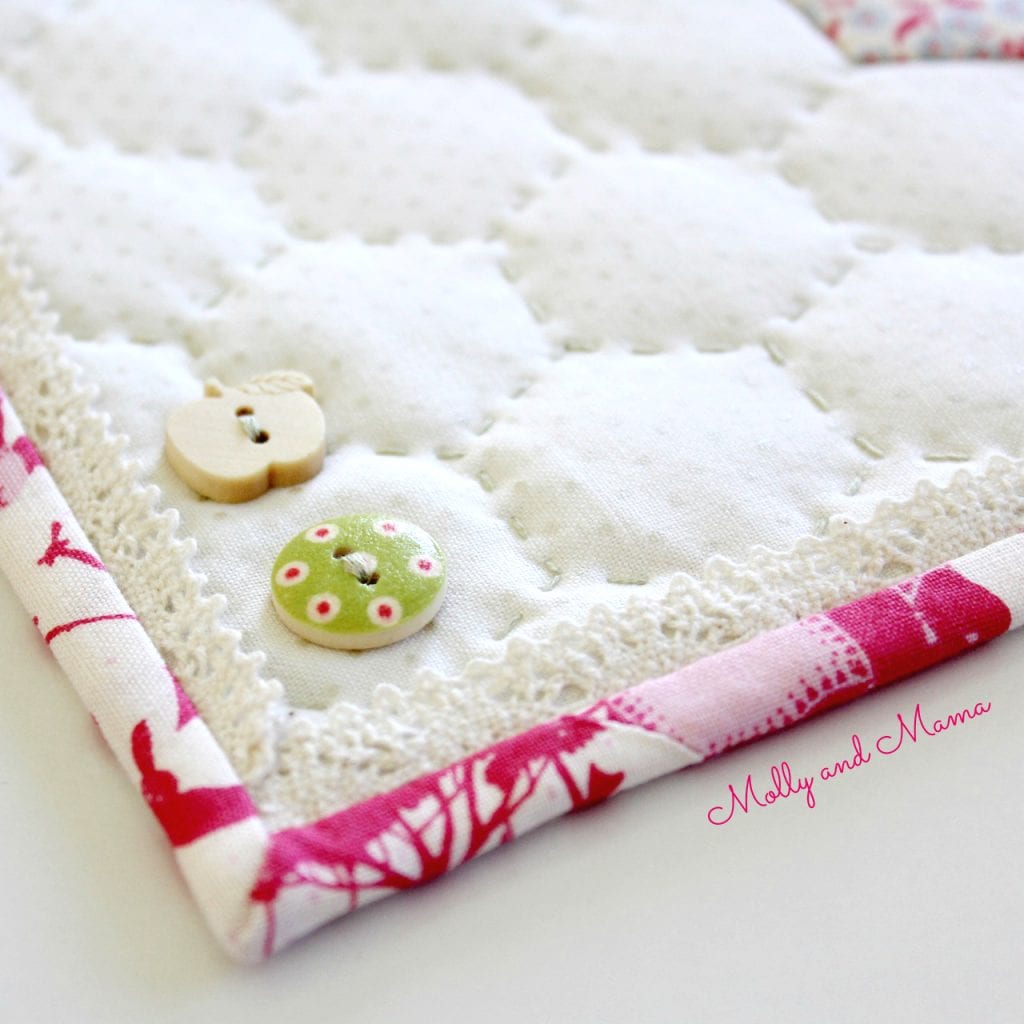 Stitching the hexagon panel is a terrific slow sewing activity and it's also portable, so you can get started sewing this mini whether you're at home enjoying your favourite show, or watching the kids playing sport. While the piecing and hand quilting take a little time, the result is well worth the effort. And once you've completed one hexagon project, you'll be wanting to start the next one. It becomes addictive! I even have a free PDF pattern that uses hexagons to create a beautiful coin purse. You can download the pattern and get all the details here.
The Hettie Hexie Mini also looks gorgeous in Liberty. I loved sewing this version because it was a lovely way to use some of the vintage scraps that I had been saving from my Aunt. It was a special way to showcase so many pretty florals.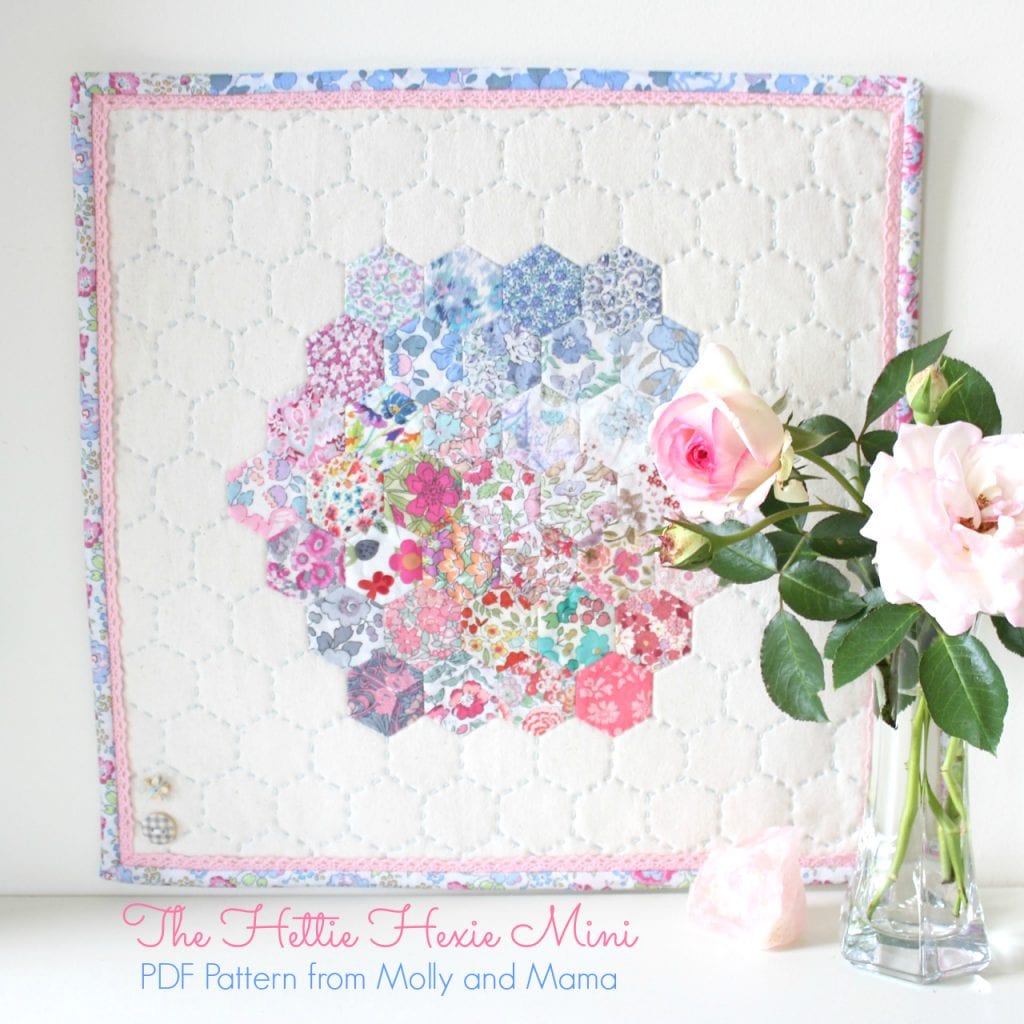 If you'd like to know more, you can pop by my Etsy store.
And if you do sew a Hettie Hexie mini, please be sure to share it with me. Use the hashtag #hettiehexiemini on Instagram , or tag me on Facebook.
Happy stitching, Lauren x