Introducing the Sadie Sewing Machine Mat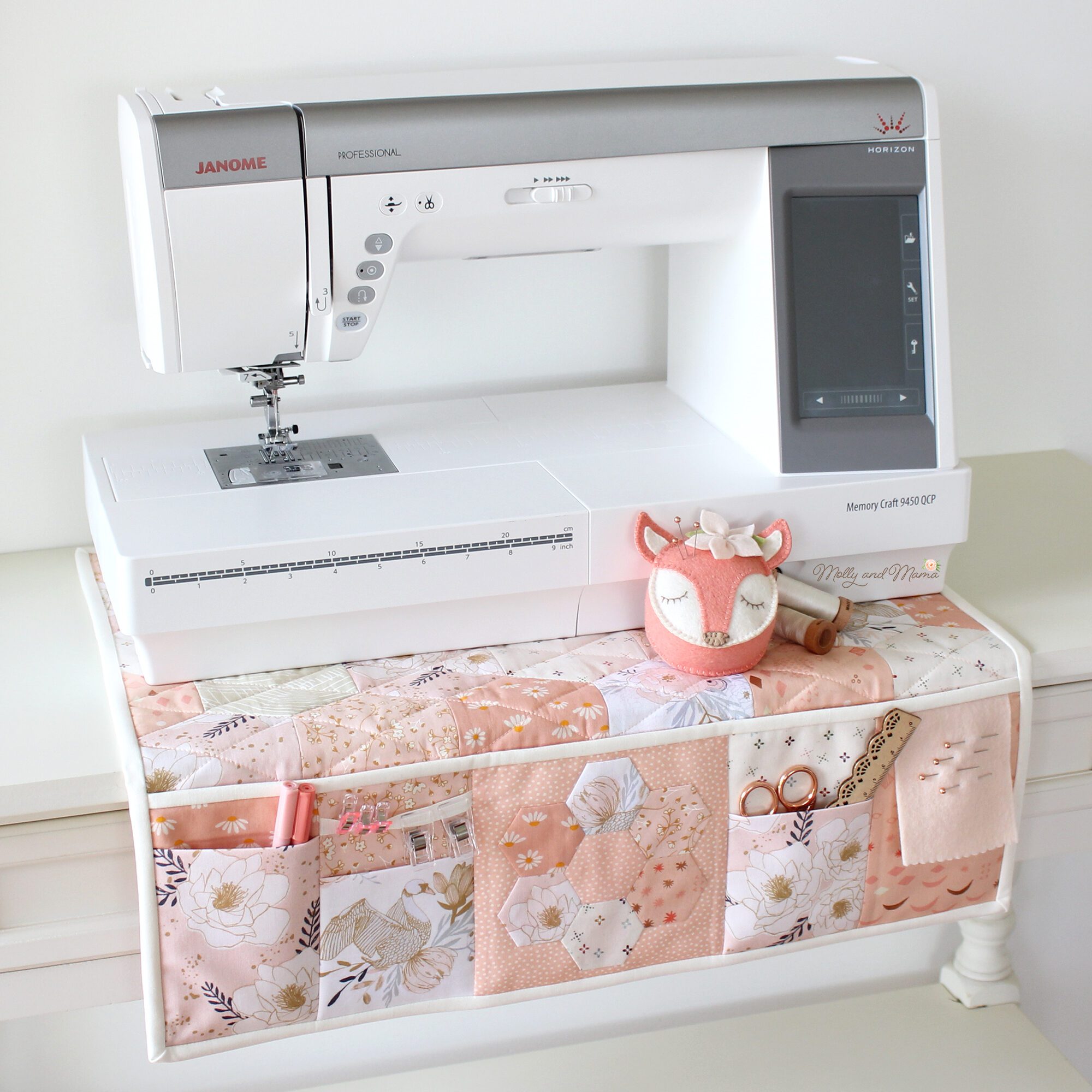 Introducing the latest sewing pattern in the Molly and Mama collection – The Sadie Sewing Machine Mat. It's so practical, but also very pretty, and super easy to sew!
Last year when I was planning the projects for my Pretty Stitches Club, I knew that I wanted them to look lovely but also have a purpose or teach a range of skills. I have always wanted to create a sewing machine mat, but it was important to me that whilst it looked gorgeous, the design was simple and easy to put together too. So I created this sewing machine mat design that has lots of useful pockets, places to store quilting clips, pins, needles, snips, markers and more.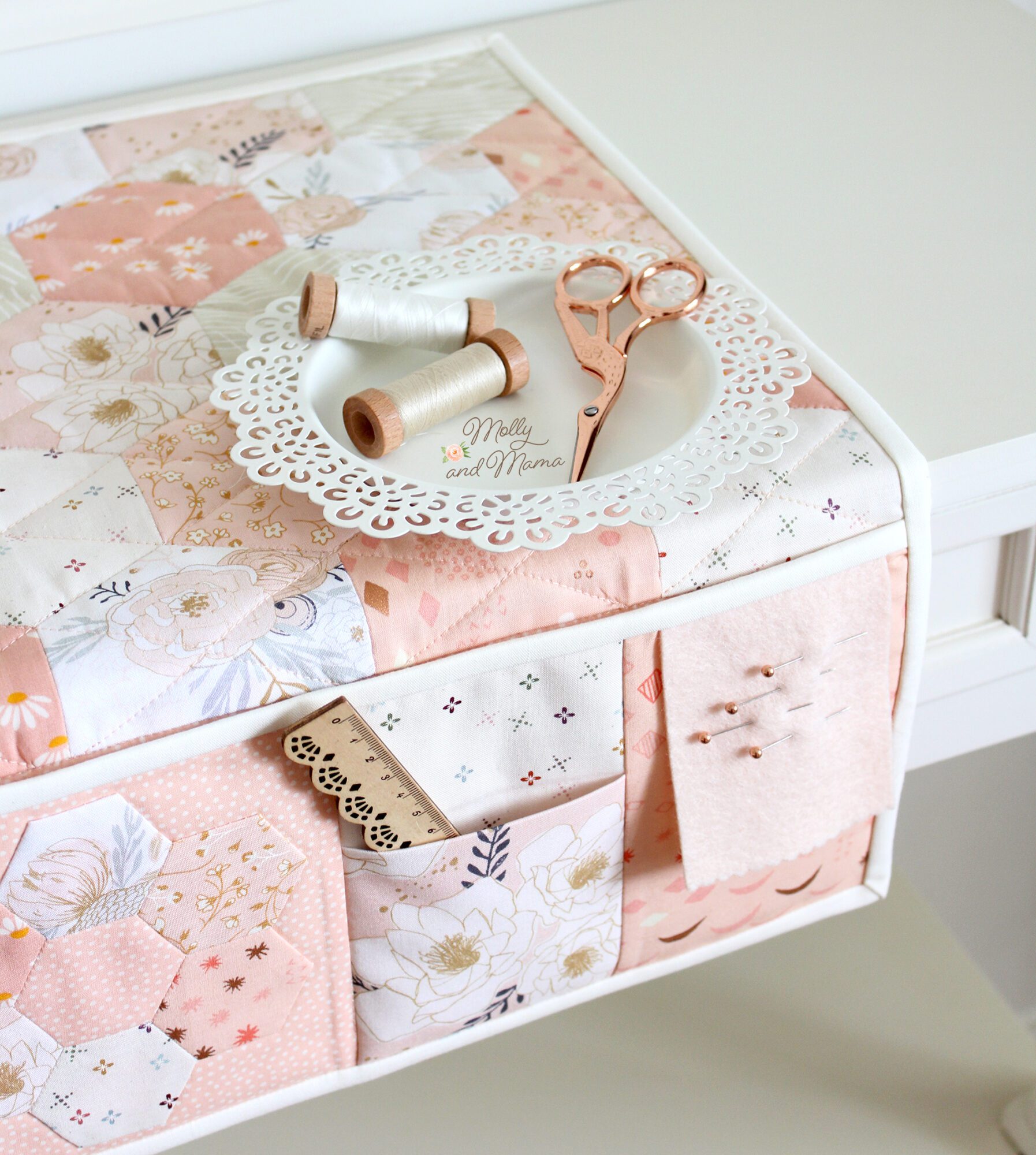 In creating any new sewing pattern, the starting point is often the fabric. My friend Angie from Gnome Angel* very generously asked me to curate a fat quarter bundle of some of my favourite fabrics from her store. After looking closely at what was available and what matched my aesthetic, I decided to select fabrics in a peaches and cream palette. I wanted hero prints with large florals, some smaller florals, geometric blenders and spots too.
Having a range of different print types lets each one shine in its own way. If they were all florals they would be competing with one another too much. The same applies if they were all the same colours or had the same backgrounds.
After a lot of deliberation, I decided on this bundle below.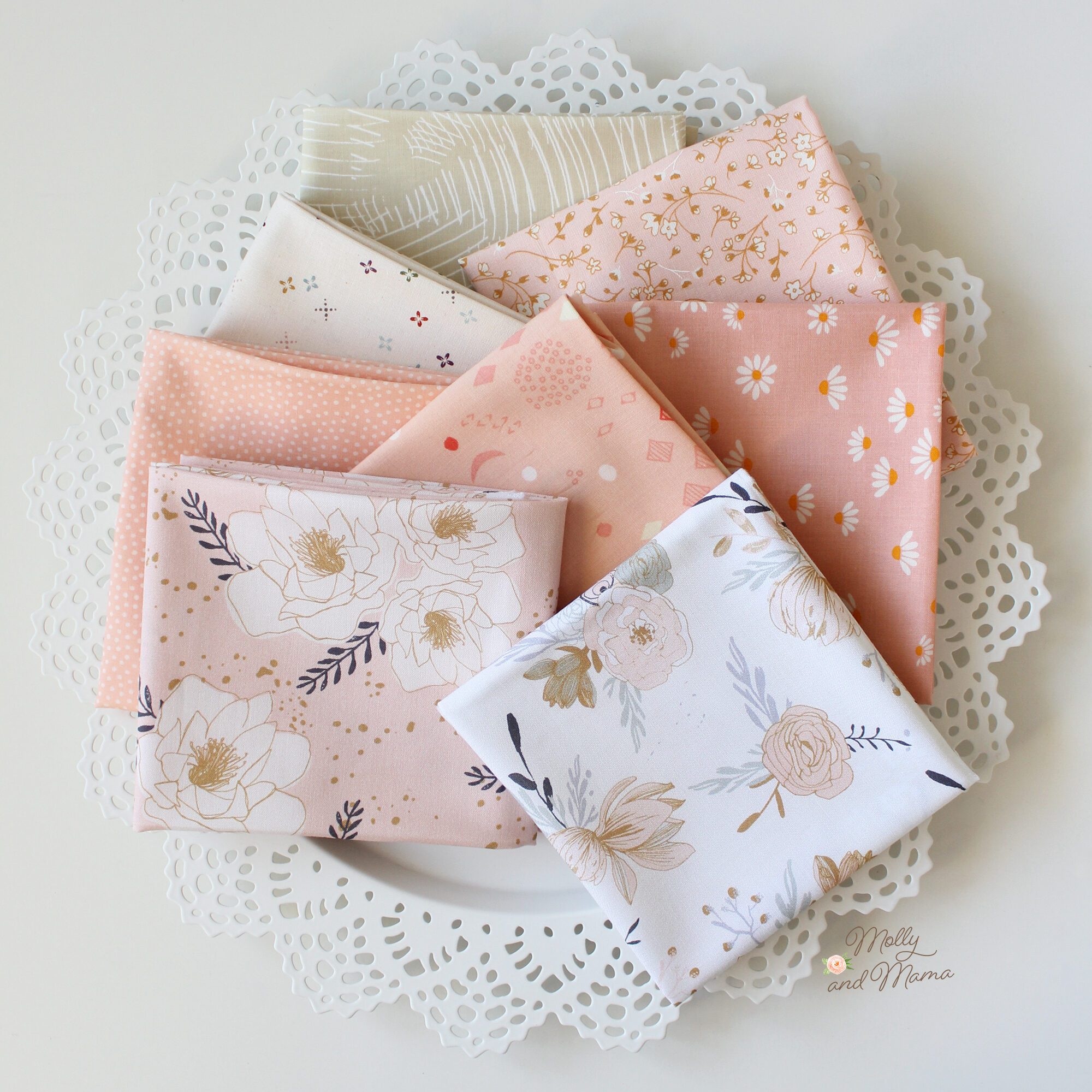 You can create your very own fat quarter or scrappy bundle from the fabrics you have in your stash. But if you're in the mood for some retail therapy you can also visit Gnome Angel* and curate your very own bundle like I did! Just select a colour palette and prints that appeal to you.
*This post includes Affiliate or Ad Links. If you make a purchase using an affiliate link, I will earn a small commission that doesn't change your purchase price, but helps me to continue to bring you this content. Thanks for your support!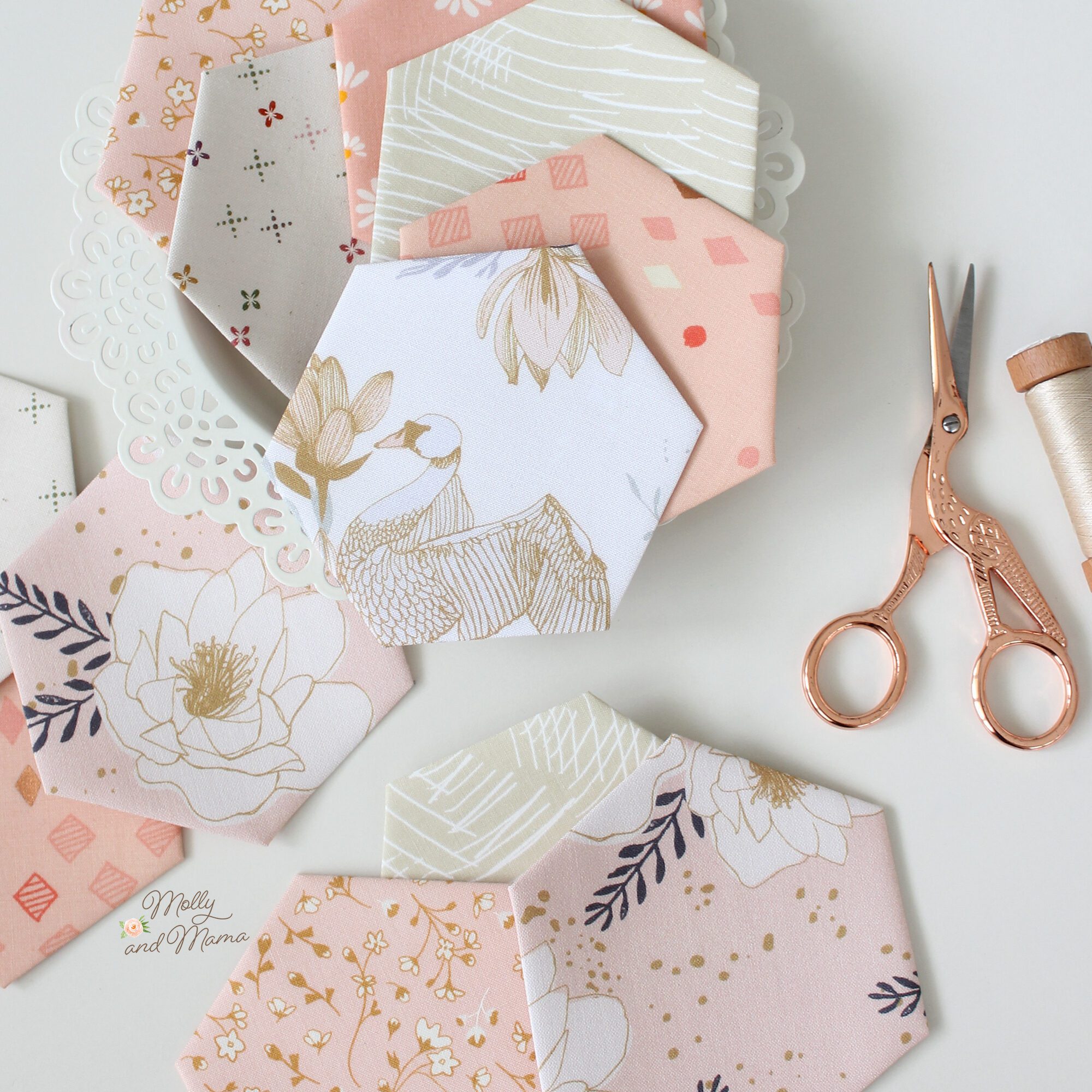 One of the ways I love to feature fabric motifs in a project is to use English paper piecing. (If you're not familiar with sewing hexagons for EPP, check out my very useful beginner's tutorial). I used the EPP method to piece the top of the sewing machine mat and for the cute hexie flower on one of the front pockets. You can see a closeup below.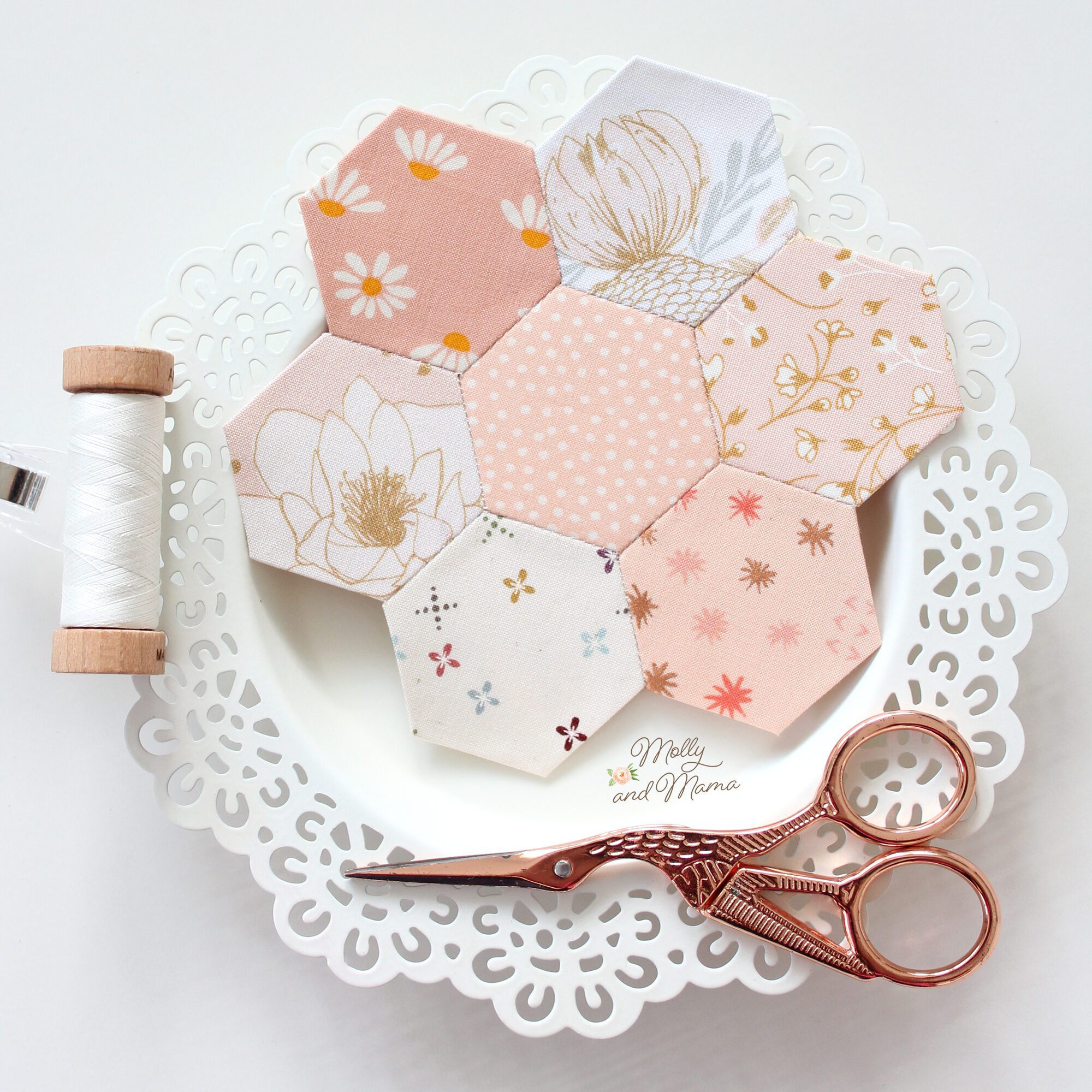 The other way I showcased the fabric was to fussy cut it in a way that featured the motifs (like the large flowers and swans) on the pockets.
Doesn't my Fifi Fox Pin Cushion look sweet here with the mat? If only she could comfortably fit in one of the pockets! You can make your own with the pattern available in my store.
Here's a full view of the mat. It's already in use in my studio and fits my sewing machine perfectly!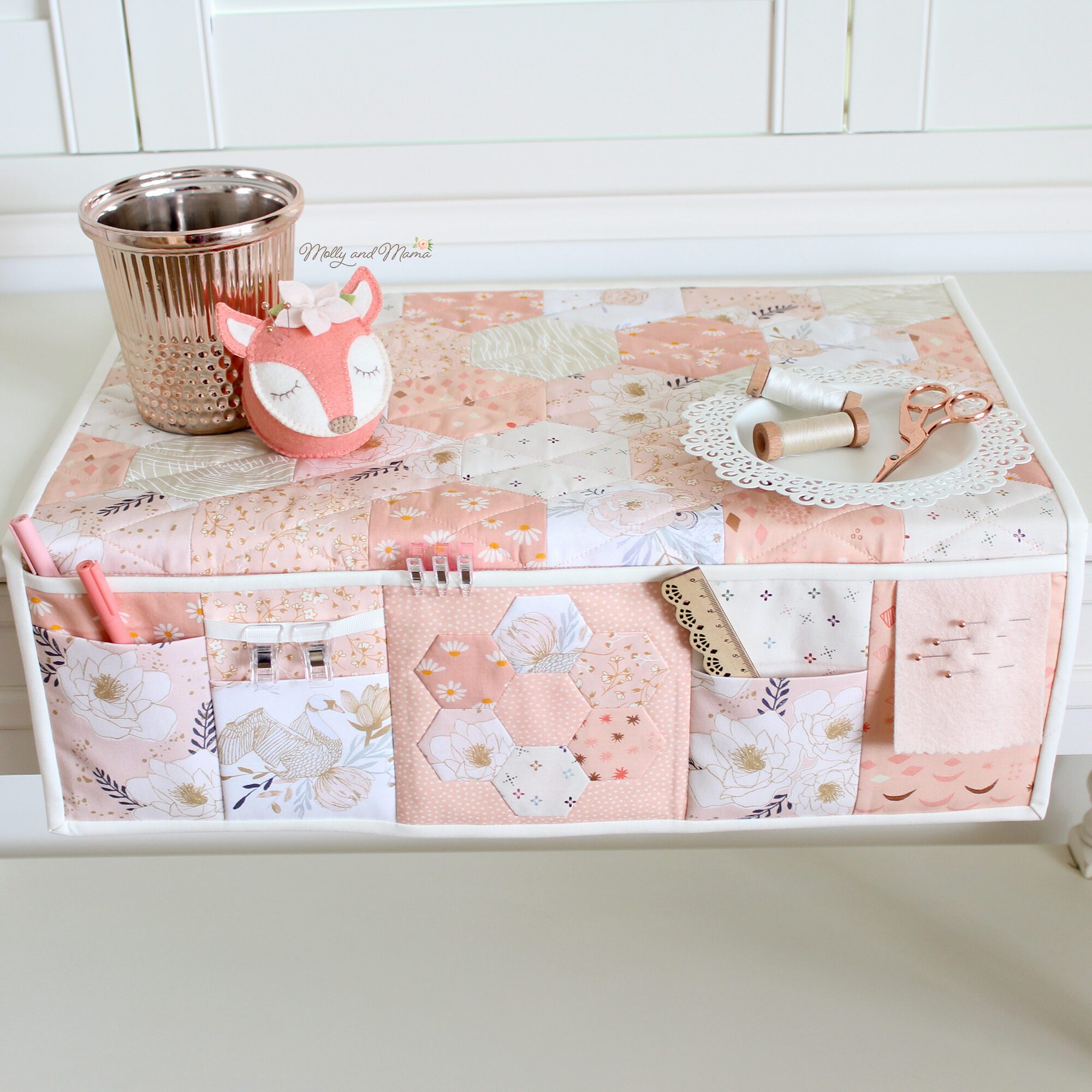 If you'd like to be the first to find out when new patterns like this are released (and get a special coupon code too), please sign up to the newsletter list. I'd love to meet you there!
Happy stitching, Lauren x