What's so great about Slow Sewing and Couch Craft?
Have you heard the terms Slow Sewing and Couch Craft recently? They seem to be buzz words right now. Everyone's talking about their slow stitching. So what's it all about?
Slow Sewing
Slow sewing is all about relishing the time taken to make something of value and of beauty. It's about appreciating the process of sewing, and the skills involved in hand stitching, instead of focussing on the finished product, or completing a project quickly.
Techniques that make ideal slow sewing projects include English paper piecing, hand embroidery, cross stitch, crochet, knitting, hand quilting, and appliqué (to name a few). And all of these techniques can be used in portable sewing projects, that you can take with you.
Couch Craft
And here's where couch craft comes in. Every now and then, it's nice to relax in front of the television and watch a good movie. It's made even better when you can use that relaxation time to sew while sitting on the couch. Hence the coining of the term 'couch craft'.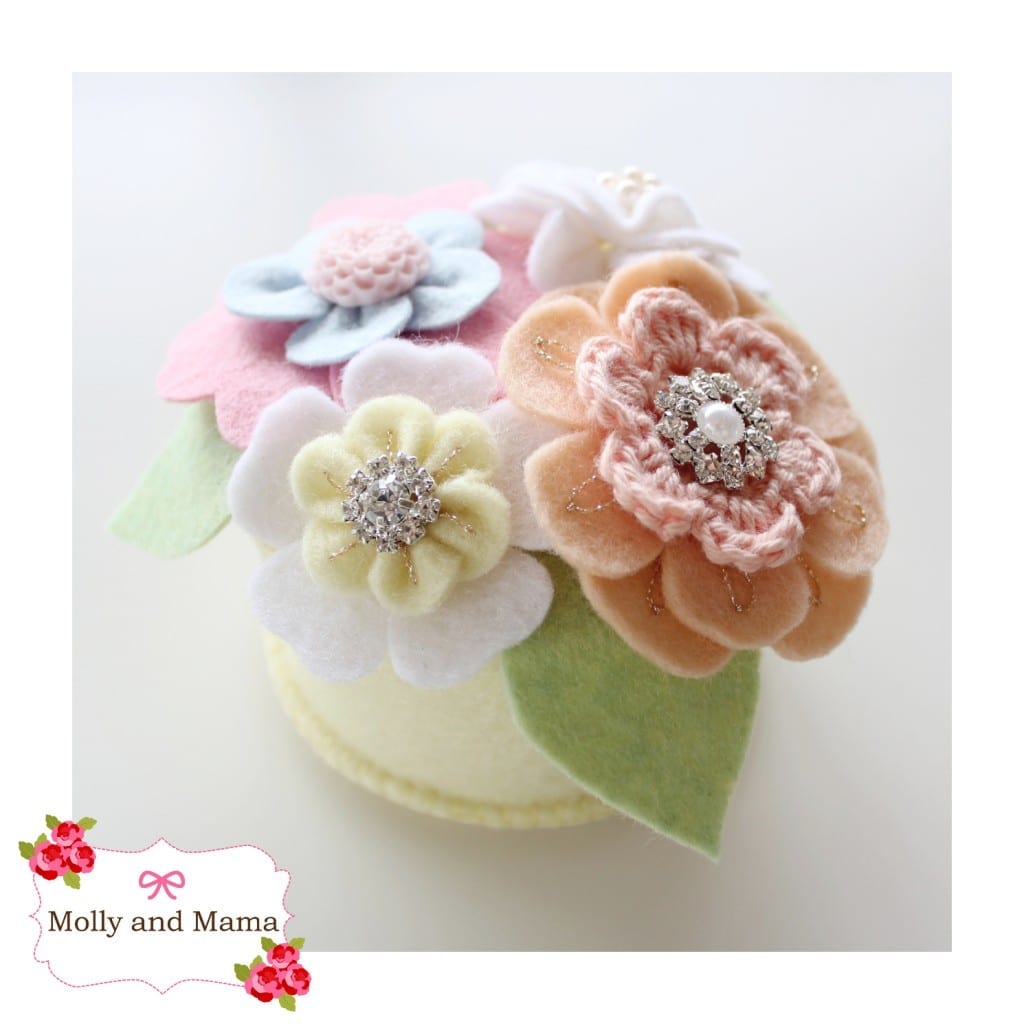 I completely understand the appeal of slow sewing and couch craft. But when I hear those terms, it seems a bit silly. It's like we're the ones who have only just discovered it. Or made it up. And in some ways, I feel like it almost belittles the forms of hand sewing that were not only 'fun' for past generations, but in most cases, a necessity too.
Let me explain myself. If my grandmother Molly was here, she'd be telling me that she learnt these 'slow sewing' techniques from her mother and her grandmother. Only they weren't considered slow in those days. They were just doing what needed to be done.  This was the time when many families had to 'make do and mend'. So it seems funny that we're now looking at quilting and hand embroidery as quaint little techniques which need to be applauded for their ability to make us slow down in our busy lives, and enjoy the process of creating with our hands.
We're so lucky to live in today's world, where so many of us have access to gadgets and gizmos that make our lives easier. We can achieve more, do more and make more. I have often lamented that as our lives have become busier, many of the traditions and techniques of old seem to be forgotten. So although 'slow sewing' might have a funny name, the premise behind it is lovely.
Slow stitching is all around us. And whatever you want to call it, I must confess I love it!
Because at the end of the day, life's really all about the journey, isn't it? And if we can learn to appreciate the beauty and wonder that surrounds us, by taking time to sew and stitch, craft and create, then I'm all for 'slow sewing', 'couch craft' or whatever you want to call it! We learn so much by simply sitting down, and giving something a go. It's wonderful. And it gives me hope that the practical and decorative sewing and craft skills that were taught to me by my mother, grandmothers and aunties, won't be lost or forgotten. They'll be relished!
What do you think about 'slow sewing' and 'couch craft'? Is there a special project you work on, or a particular technique you turn to, when you want to relax? I'd love to hear all about it. Please leave me a comment and share your ideas.
And happy sewing, Lauren x
This post was written by Lauren Wright and appeared first on Molly and Mama http://www.MollyandMama.com.au