Introducing the Easter Makers Bundle of Sewing Patterns
I've teamed up with Nic from Craftapalooza Designs to launch a brand new business – Makers Bundles*! And… our first bundle of fresh, fun sewing patterns is Easter themed! I'm so egg-cited for this (see what I did there?) 😉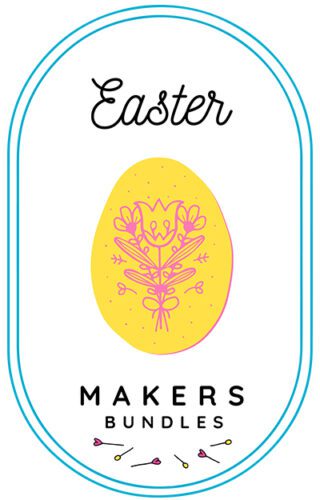 What is the Easter Makers Bundle?
Nic and I approached seven supremely talented sewing pattern designers from around the world to be in our first ever bundle collaboration. Each of us has contributed a 'quilty' project sewing pattern to make something small, sweet and fun for Easter.
Here's the list of our very talented contributors! –
When does the bundle release?
The countdown is on! This very limited release bundle is goes on sale on the 15th March, 2023 at 9am Australian Eastern Standard Time. There's a handy countdown below to help you. And it's only available until the 21st March, 2023. So don't dilly dally! Once it's gone, it will never be released again so you really don't want to miss it!
How does the bundle work?
Head to the Makers Bundles Website after March 15 to purchase the bundle of nine patterns for only $29 Aussie dollars (that's around $19 USD). That's just a little over $3 a pattern, with a total retail value of at least $120 AUD (approx $80 USD)! That's a whopping saving of 75% off!
Download each of the patterns and read about the designers who made them. Some are even offering kits and special discounts! Make sure you save a copy of every file you wish to keep, because once the bundle offer has ended, it's gone for good!
What's on offer?
There's nine different Easter themed patterns in the bundle, including Easter cushions, bags and baskets, an embroidery design, an ornament, felt bunny toys and a placemat. We wanted to include lots of variety, so the patterns explore foundation paper piecing, English paper piecing, stitchery, hand quilting, fabric yoyo making, felt toy sewing and more. There's something for everyone! Here's a view of each project and the designer who contributed the pattern.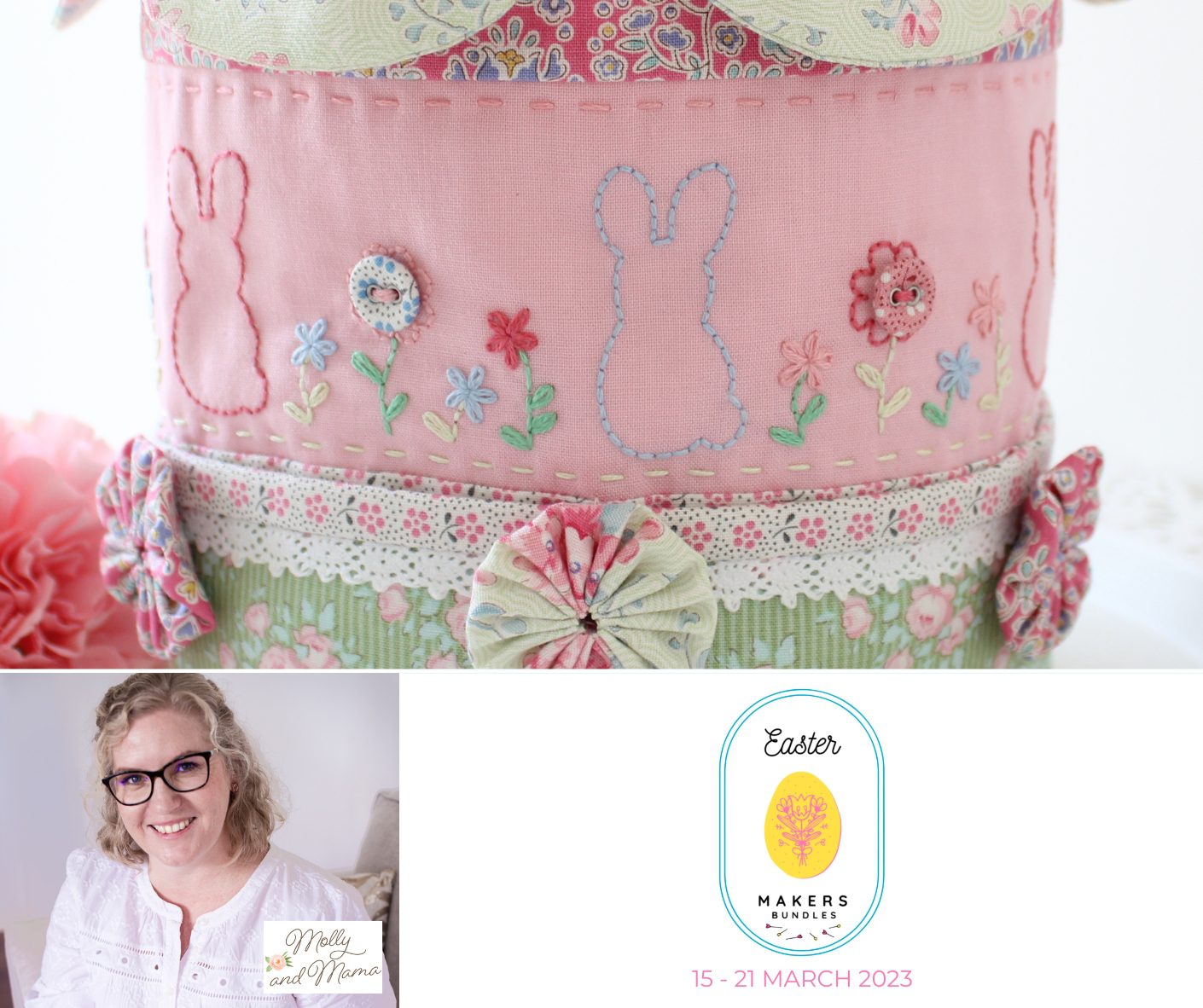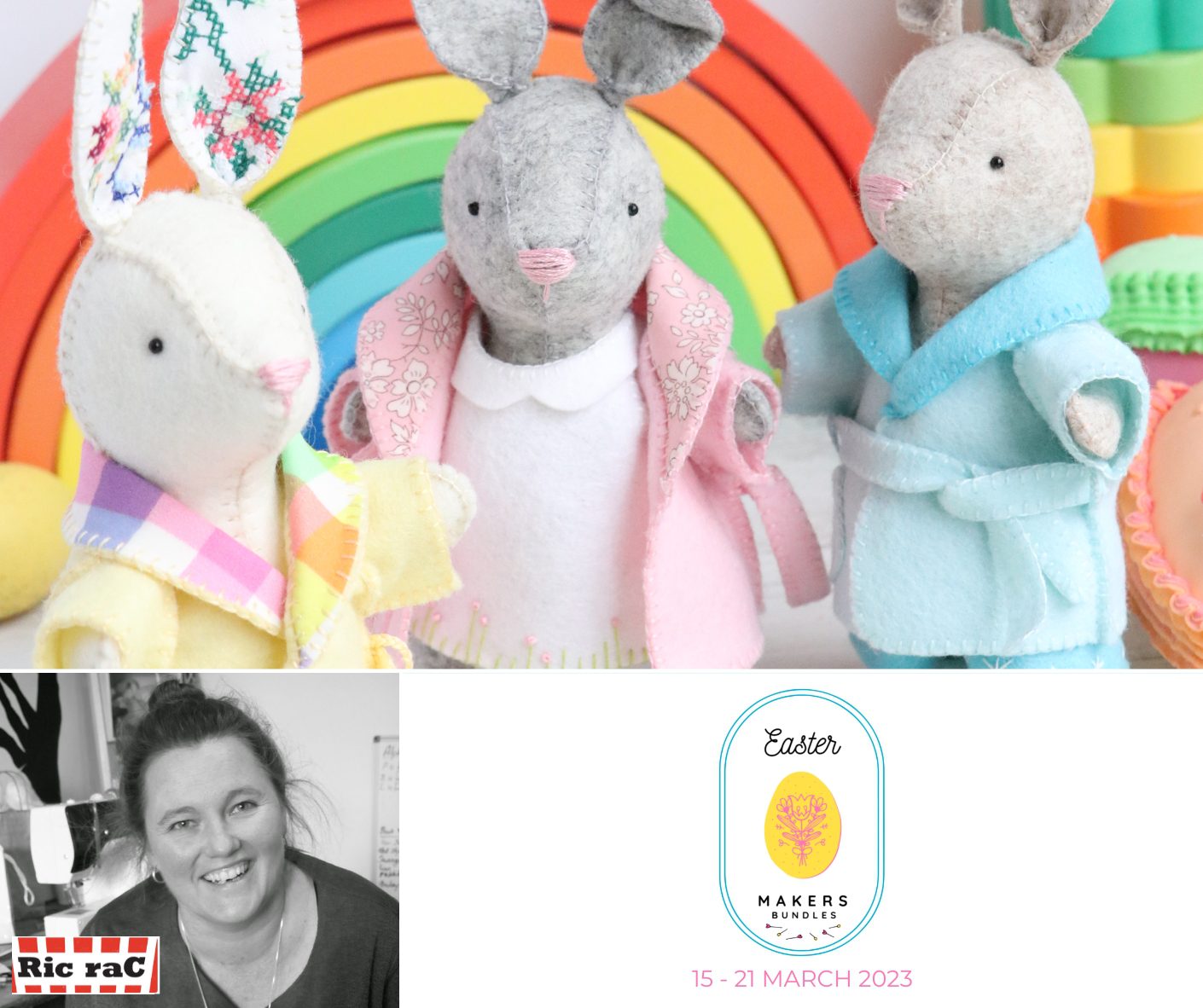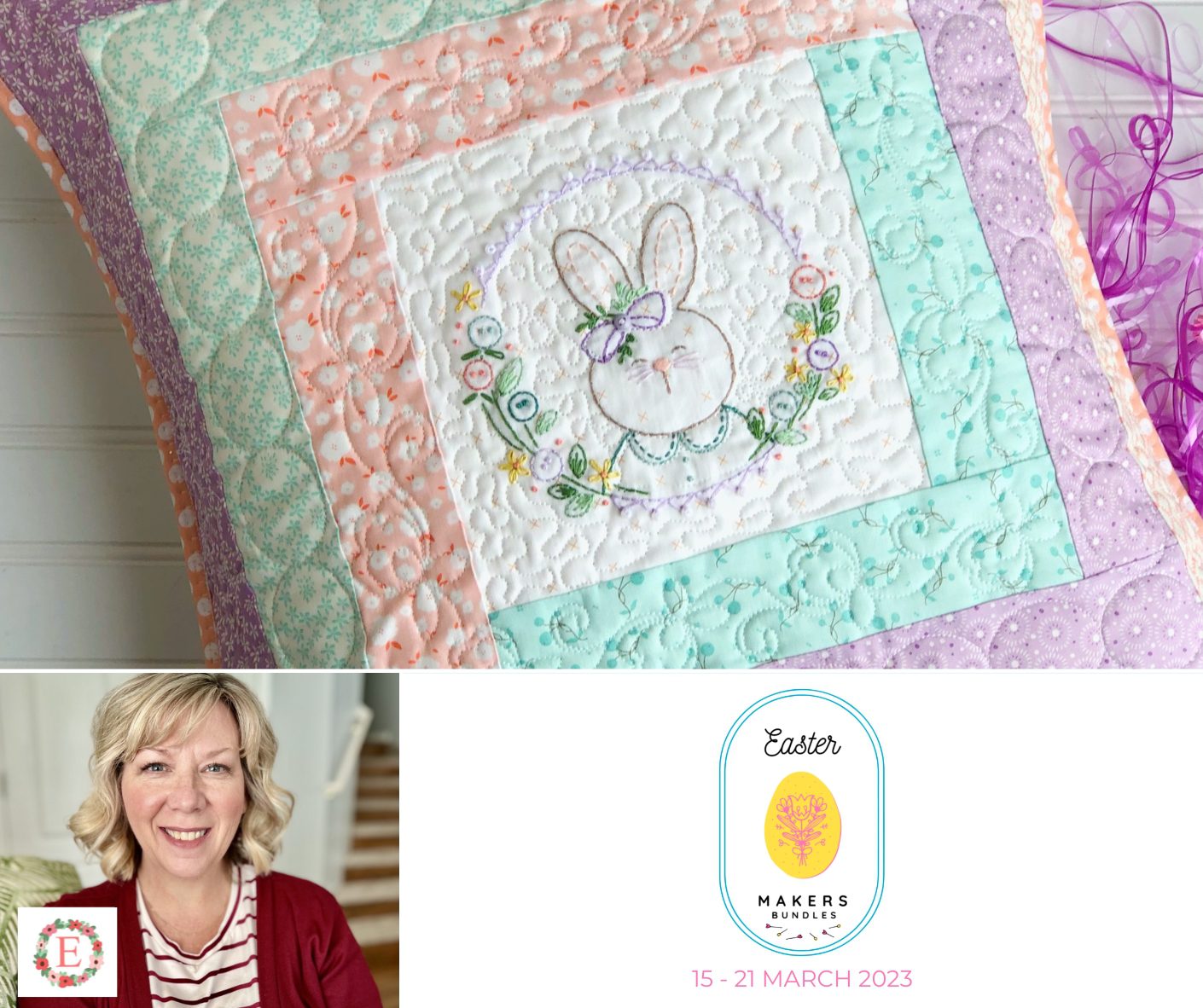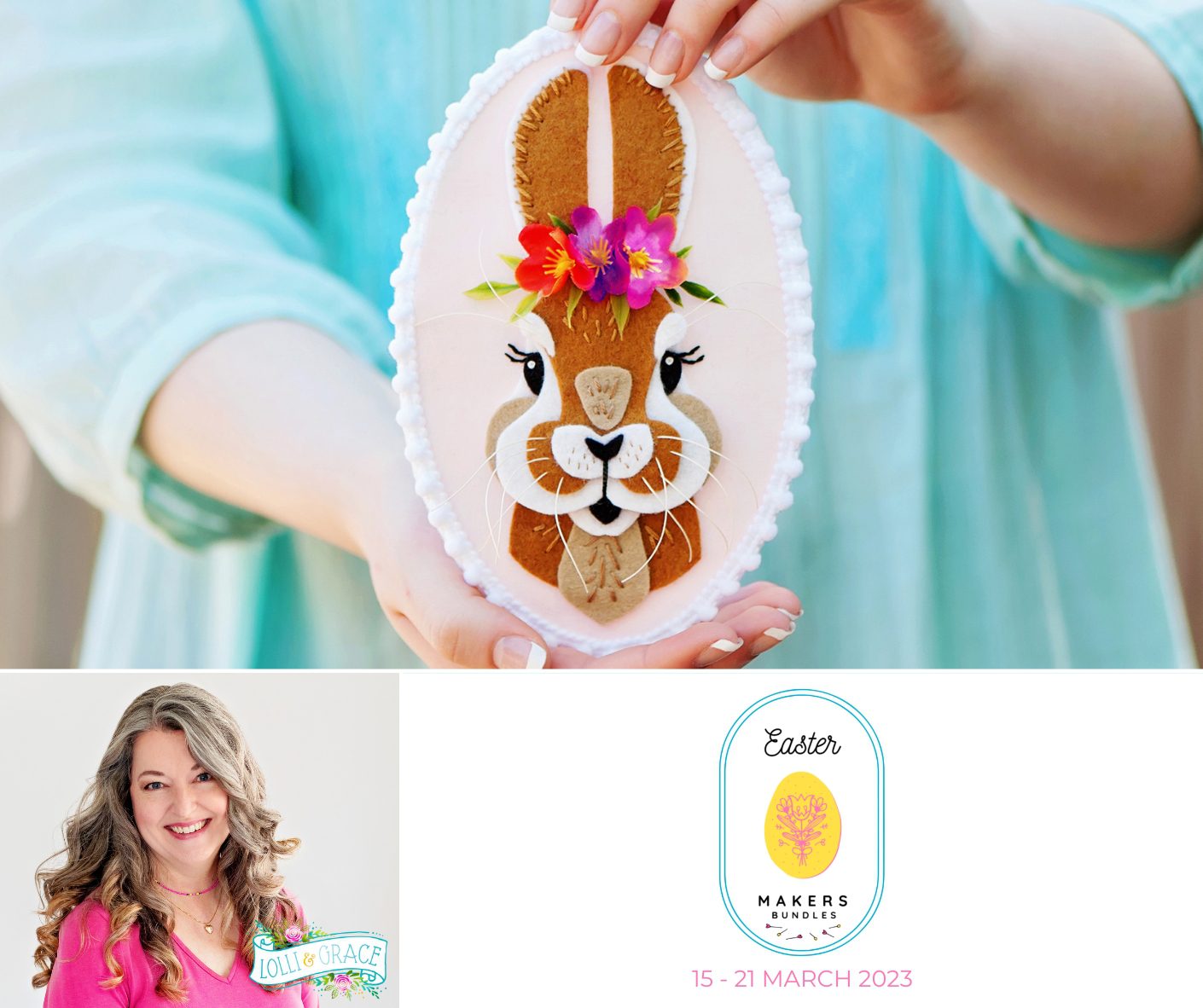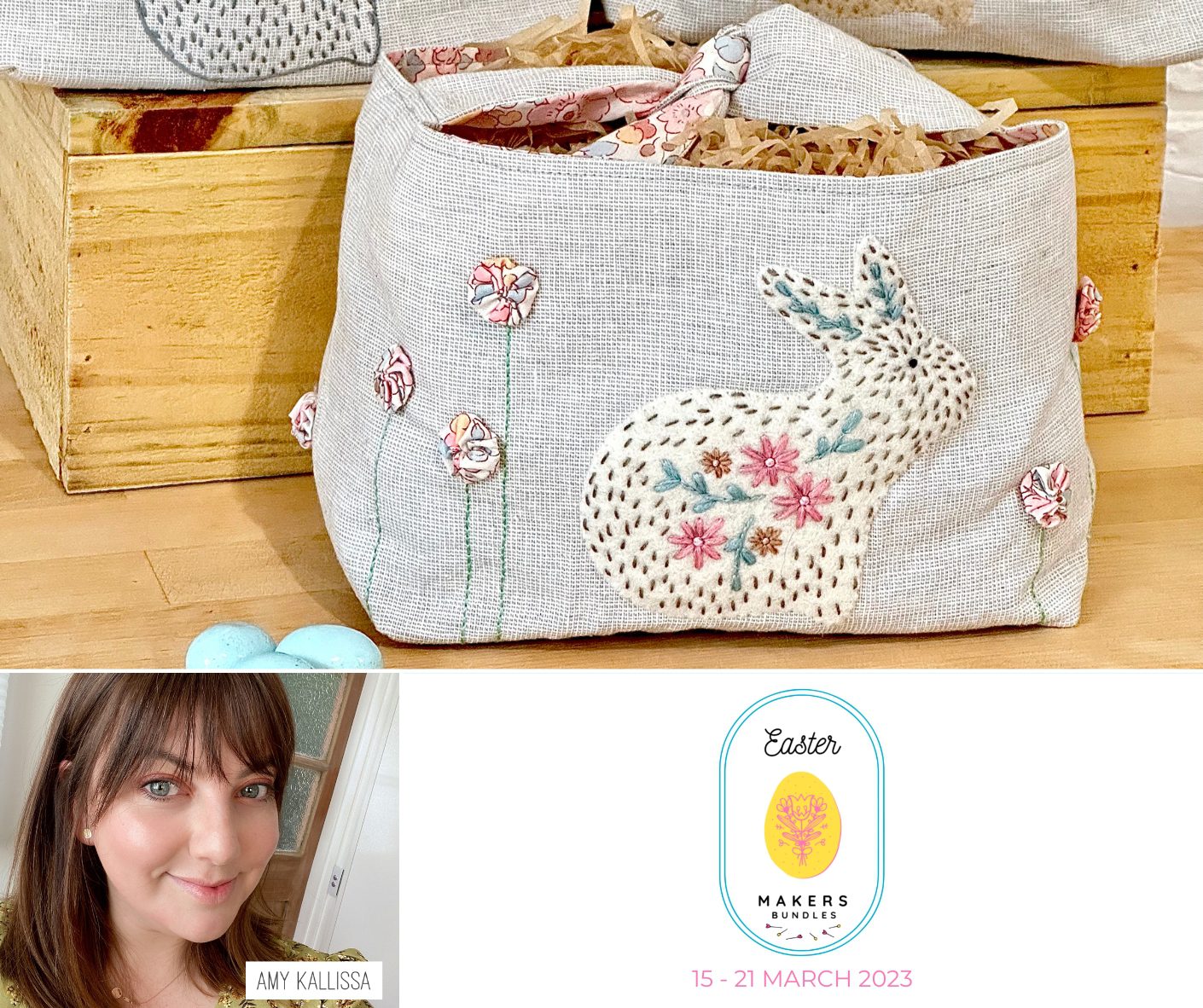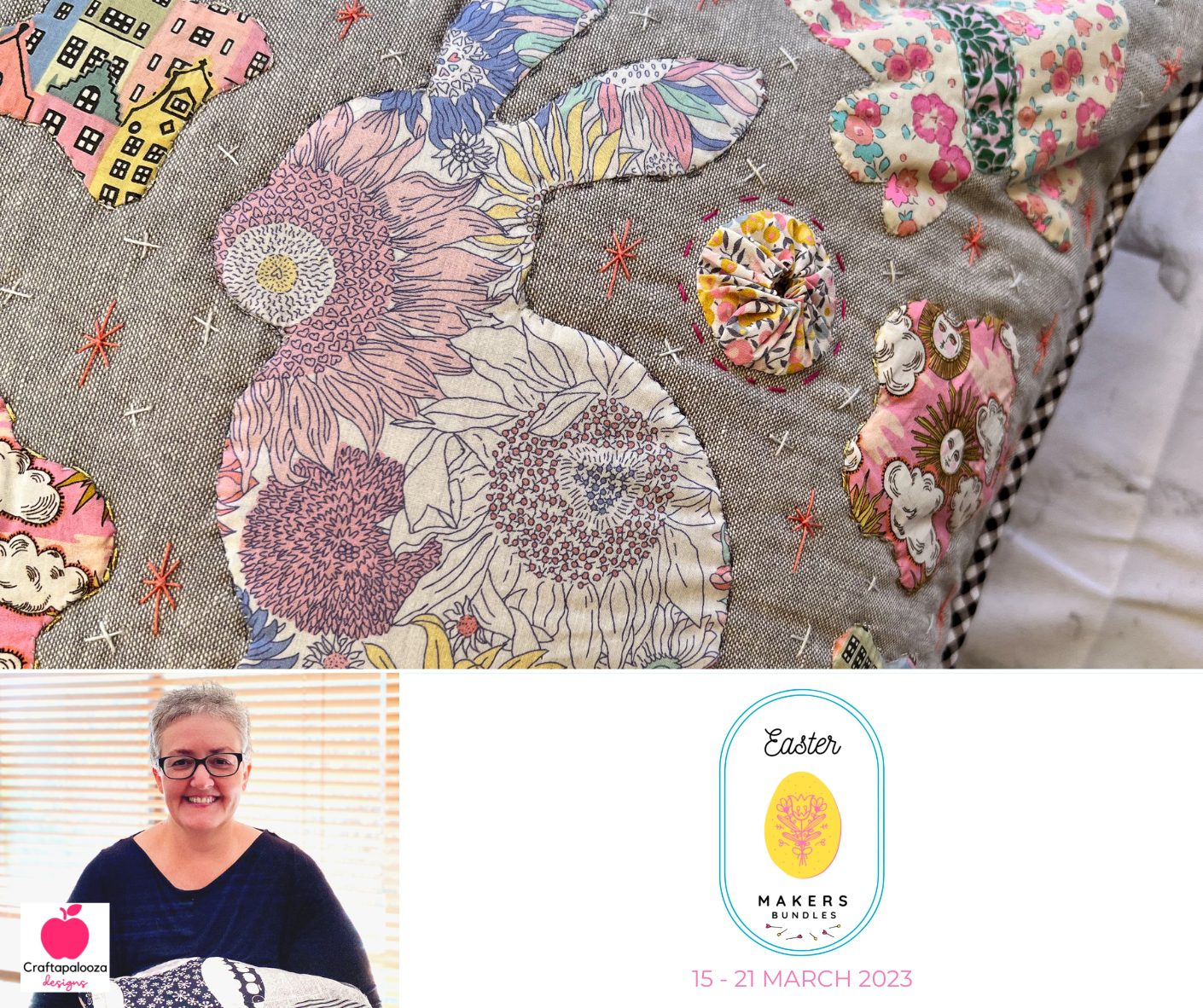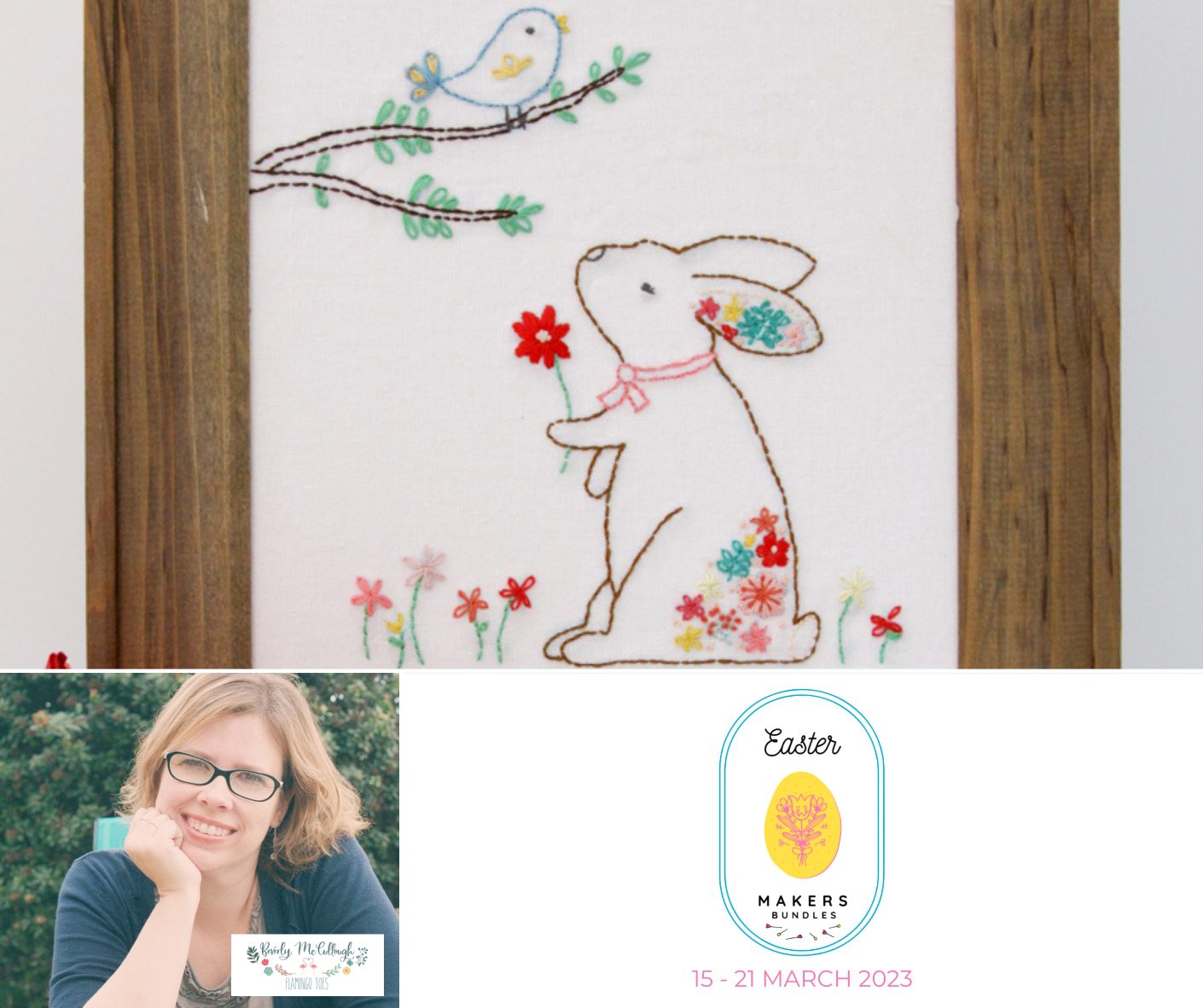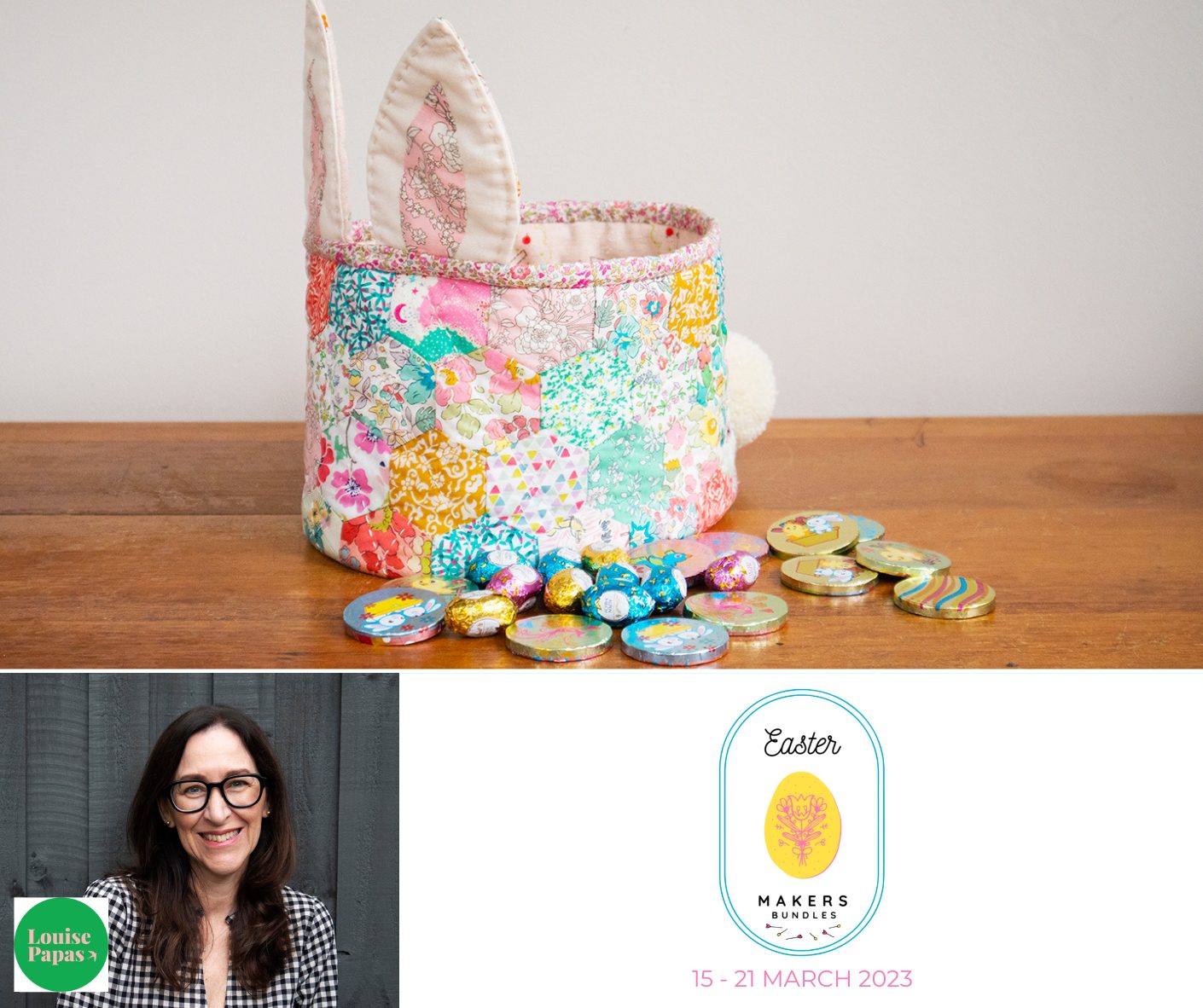 We know this bundle will have something for everyone. I can't wait to see what you make with the patterns!
Happy stitching, Lauren x