A Valentine's Version of the Tilly's Tea Party Table Runner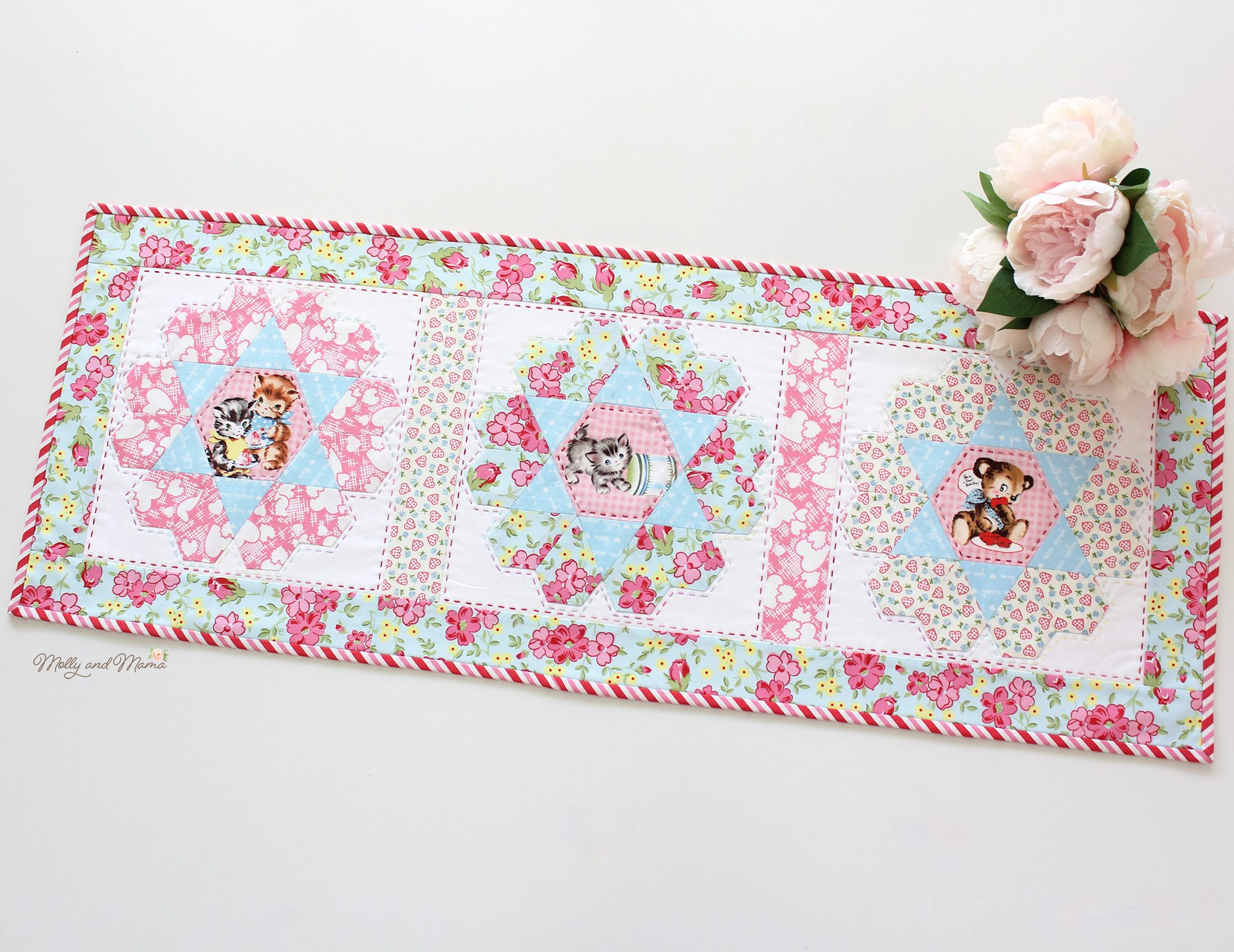 I really love the opportunity to blog for Riley Blake Designs. We're able to select beautiful fabrics to play with, then we can showcase how the collections can look when made up with different patterns and in different projects. So you get to see inspirational ideas just as the fabrics are being released into stores.
Today I'm excited to be sharing this sweet table runner made with the Sugar and Spice collection designed by Lindsay Wilkes from The Cottage Mama, for Riley Blake Designs.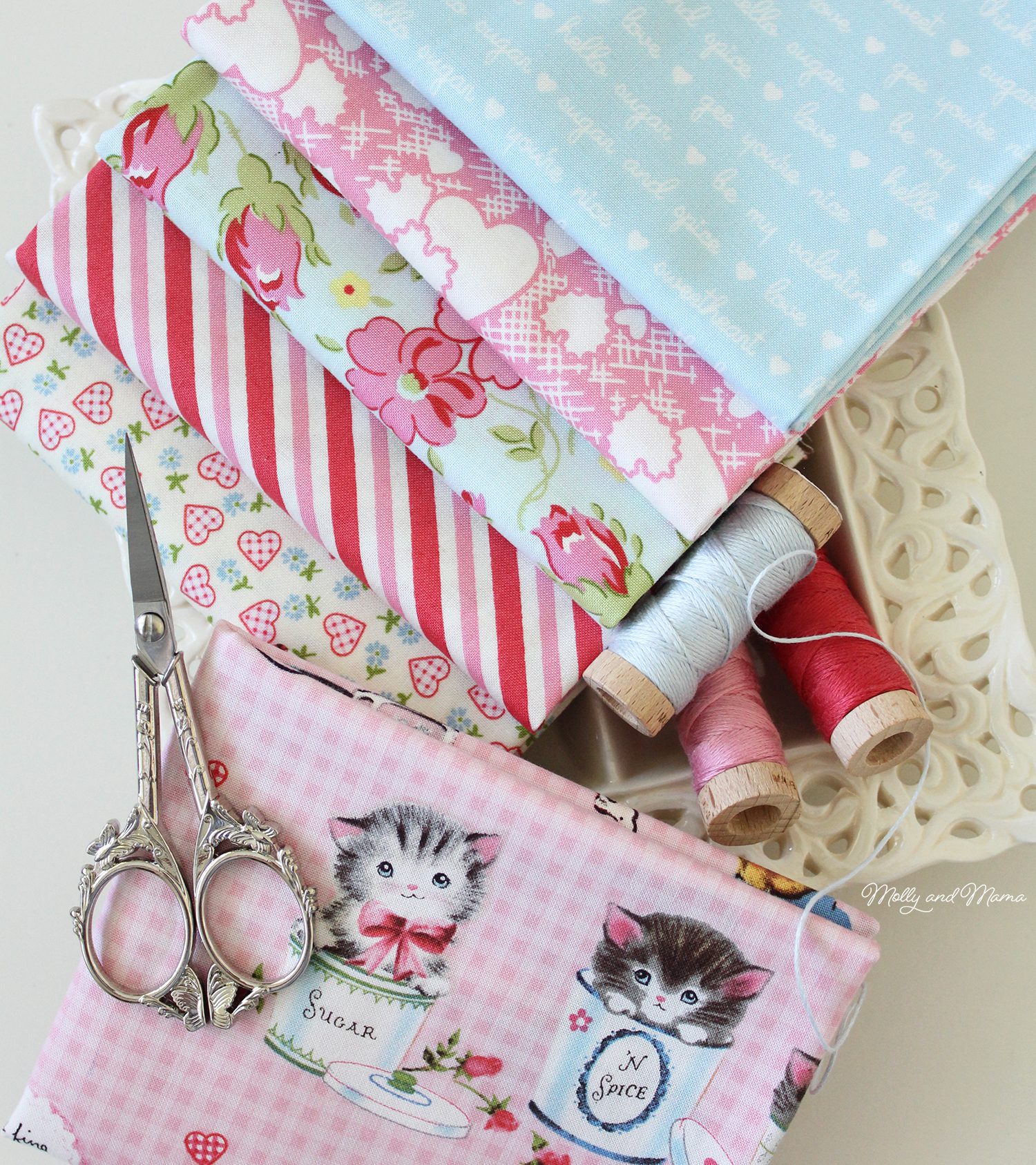 I ordered 1/4 yard cuts of the fabrics shown above and when they arrived, I was smitten. I especially loved those vintage Valentine's Day motifs in the main print. How adorable are those kittens?
This beautiful bundle was perfect to make another version of the Tilly's Tea Party Table Runner. You can find the pattern in the Molly and Mama store now but it is also the very first pattern released as part of the Pretty Stitches Club. You might remember seeing it when I created the original version from Rose and Violet's Garden fabrics. Though today's version doesn't have the embroidered hexies.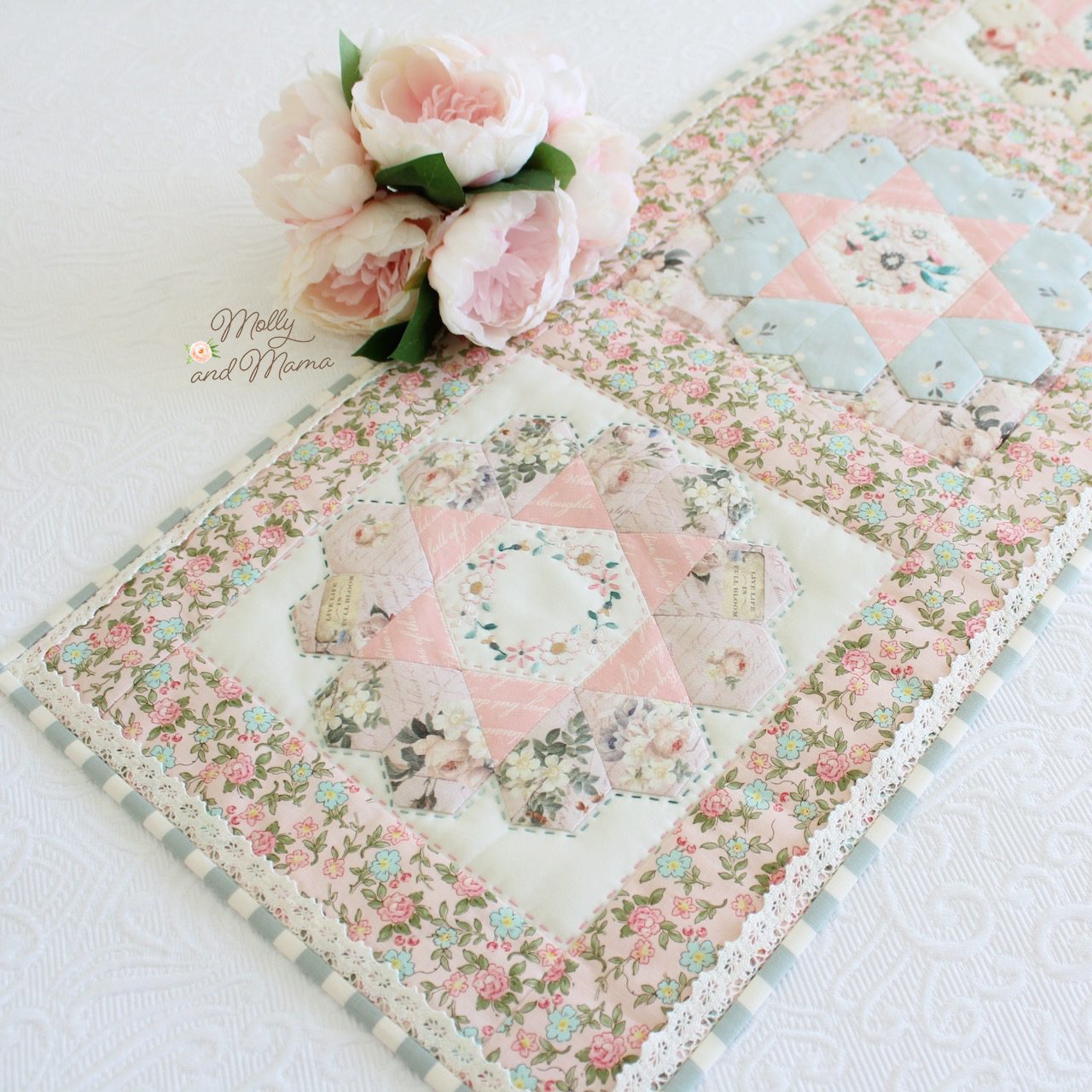 To get started I had to hand stitch the three English paper pieced blocks. I love EPP and the repetitive rhythm of hand stitching. If you'd like to learn more about it, you'll enjoy my beginner's tutorial on the blog.
Here's a sneak preview of the blocks being pieced. The text fabric bordered each fussy cut hexagon perfectly. A different floral print was then used to finish each EPP block.
Once the blocks were completed, the table runner top was assembled (with a slightly narrower border than the original). Then it was time for hand quilting. I chose to use the hand dyed variegated floss from Cottage Garden Threads. I love the variations in the colours and the way they complement the different fabric prints.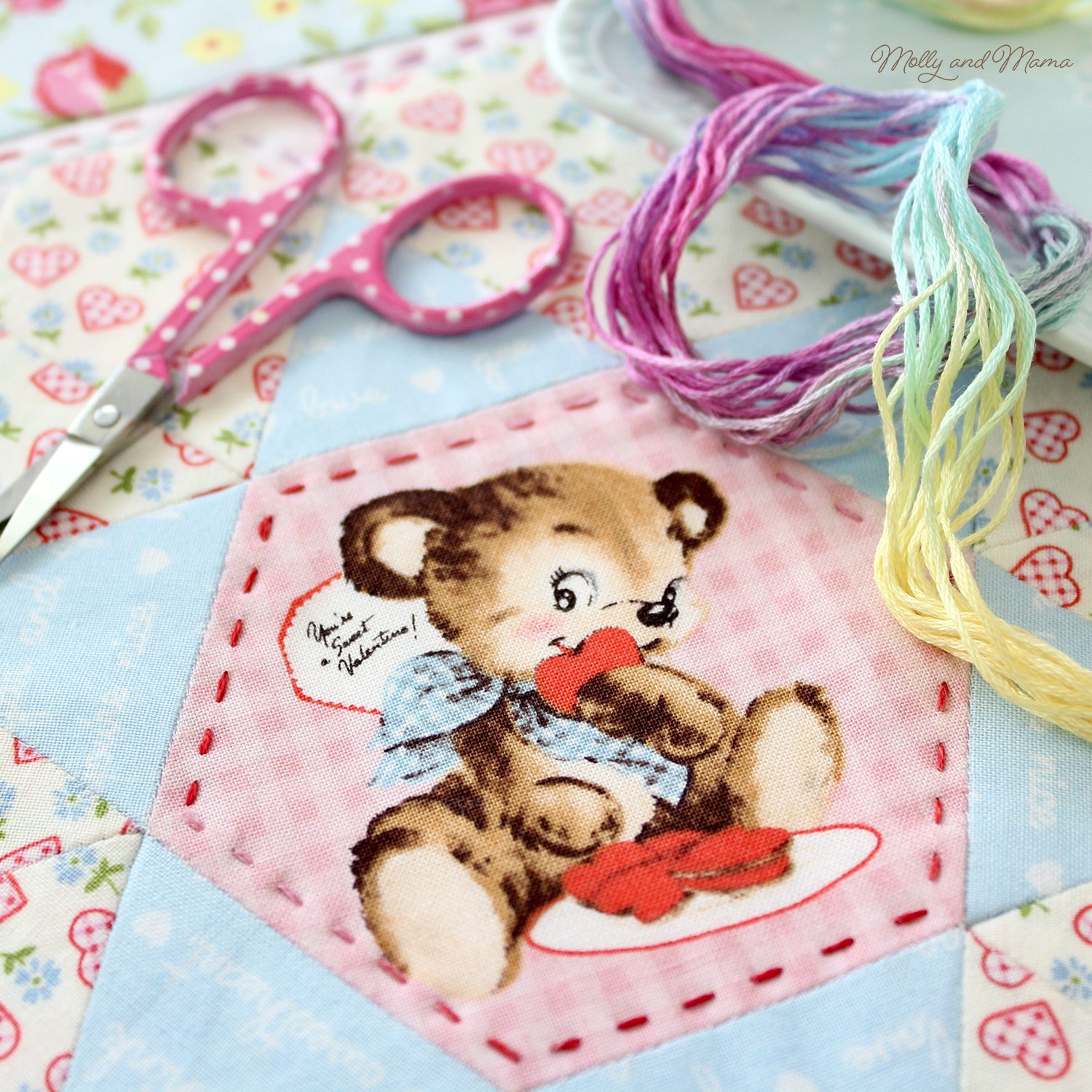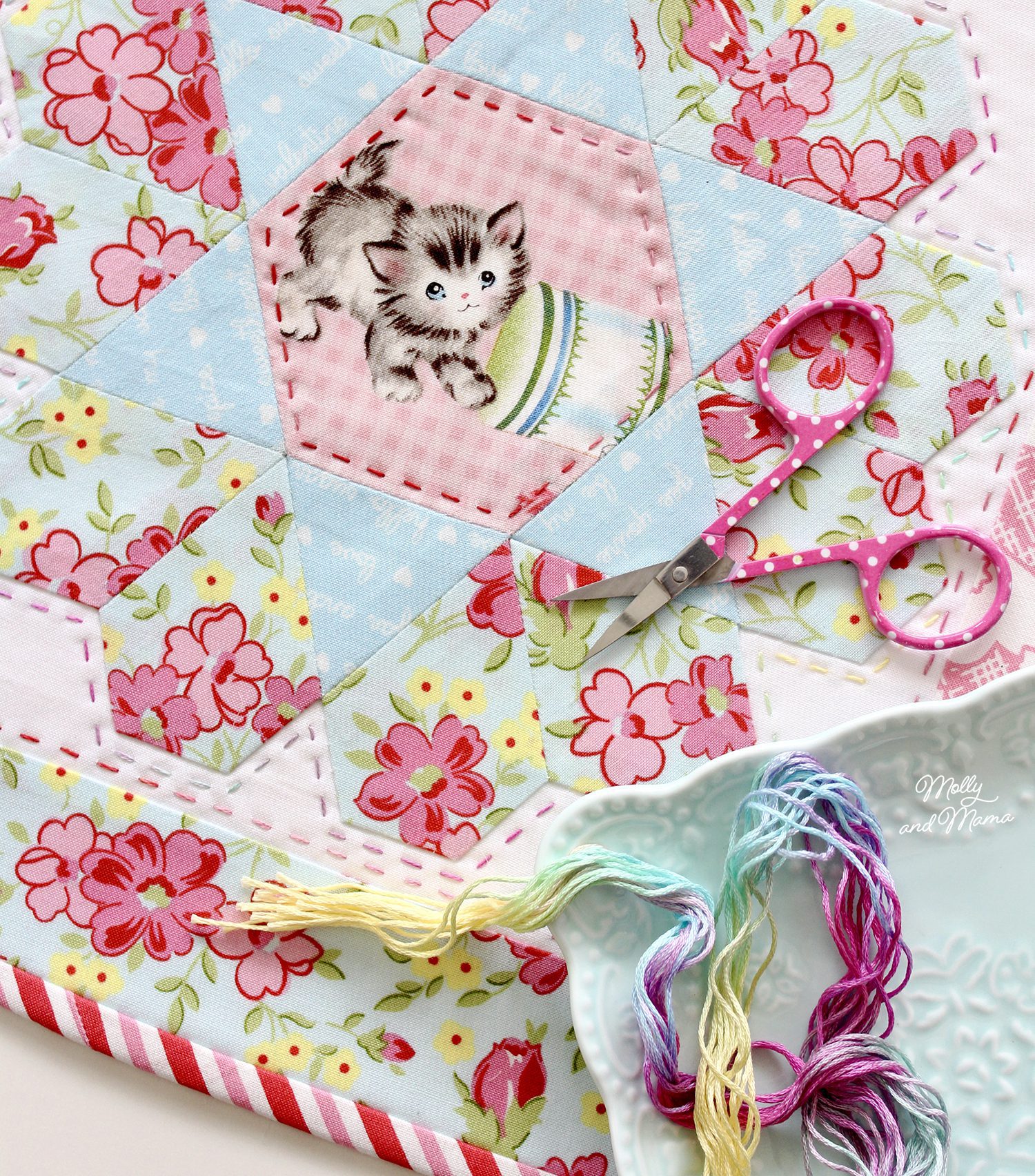 The last step was the binding and Lindsay's diagonal stripe print was ideal. I love the way it ties everything else together and creates a very defined border around the whole project. I really love how this project turned out.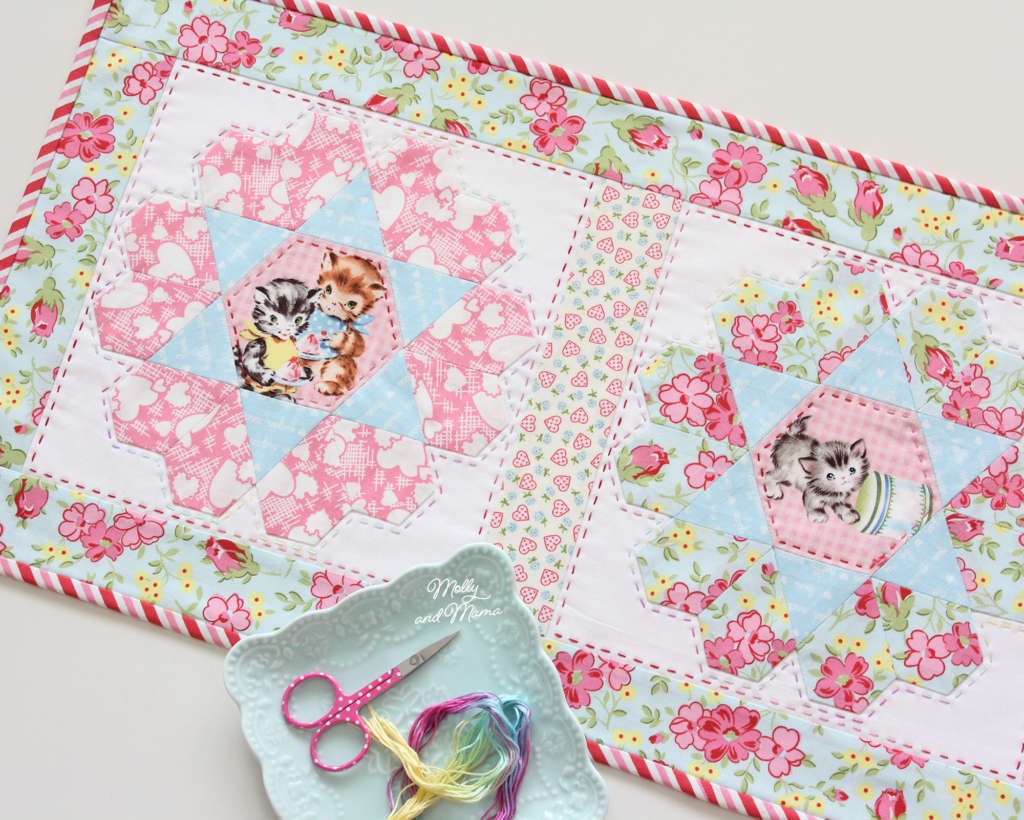 Ask for the Sugar and Spice Collection from Riley Blake at your favourite fabric retailer.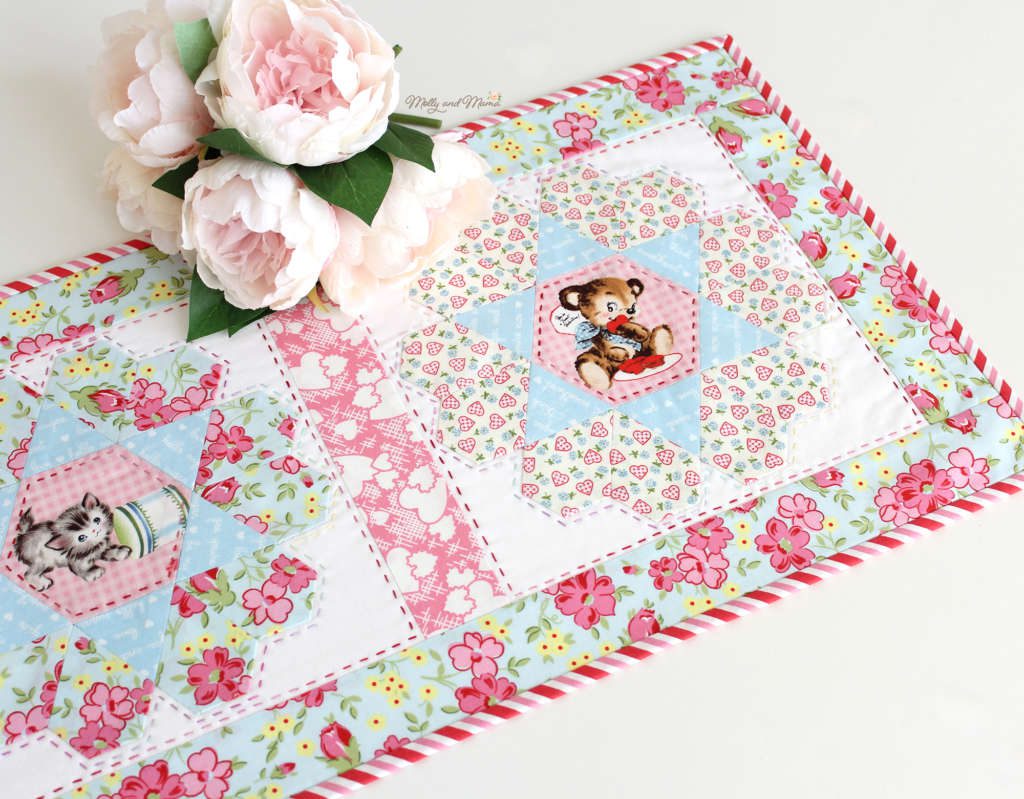 Join us for the Pretty Stitches Club to sew more pretty projects just like this one!
Happy stitching, Lauren x