While the blog has been a little quiet, I've been super busy behind the scenes at Molly and Mama. And I have to say, that at this time of year, it's ALL ABOUT CHRISTMAS!!!!!!! This is just a sneak peek but there'll be more details coming soon, with lots of ideas for crafting for Christmas.
Here's what I've been working on!
My first Christmas project this season was this adorable little felt elf. You can find the FREE tutorial for him on the Fleece Fun blog soon. He was such a pleasure to make. You can create an ornament or hair accessory or anything else your heart desires.
This felt bauble ornament tutorial was born out of my desire to create something amazing with this glitter felt that's coming soon to Rose Petal Collections. It's the most gorgeous product! I wanted to sew something that would show off several shades. And I think it really works. The tutorial for this ornament is super easy to follow, and like all my patterns, it's great for beginners. Read more about this freebie HERE.
I've also been designing for One Thimble Sewing E-Zine again (affiliate link). And I have to say, that I just LOVE LOVE LOVE how this pattern turned out! The Festive Felties is a PDF pattern that includes instructions to sew the Mouse, Reindeer, and the Cupcake. You can purchase the entire issue 9 magazine, or the Felties pattern on its own for only $AUD 8!
You can use this feltie pattern to create hanging ornaments, hair accessories and more. I'll also be showing you how to sew a personalised gift tag, and an applique. So keep an eye out on the blog.
And if you can't wait, there's a couple of tutorials from last year that will keep you busy. This felt mouse in a stocking is a super popular tutorial.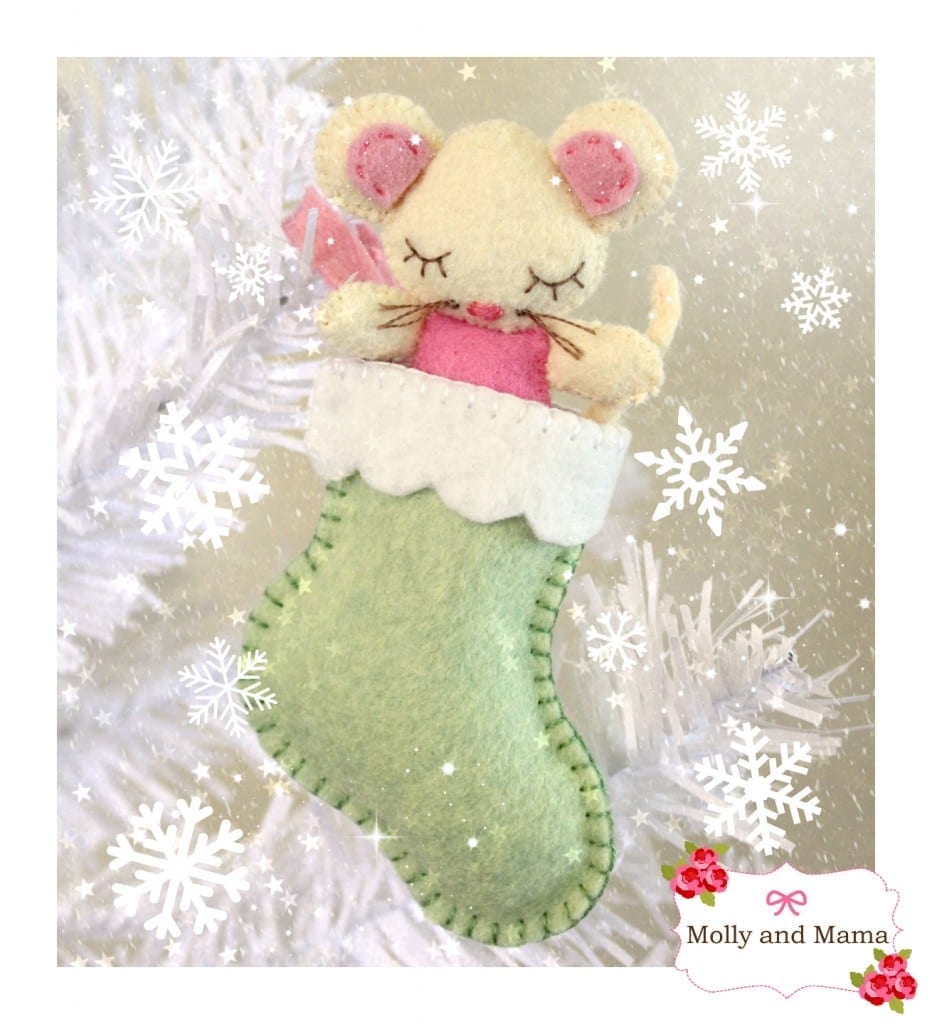 And the felt angel is a quick make and super fun too!
Can you tell I have a thing for fake snow and snowflakes? Christmas is in summer here, so these are the only winter wonders I can get!
I hope you get some sewing inspiration and enjoy these patterns and tutorials. Have fun, Lauren x
This post was written by Lauren Wright and appeared first on Molly and Mama http://www.MollyandMama.com.au