Christmas Joy Cushion for Thermoweb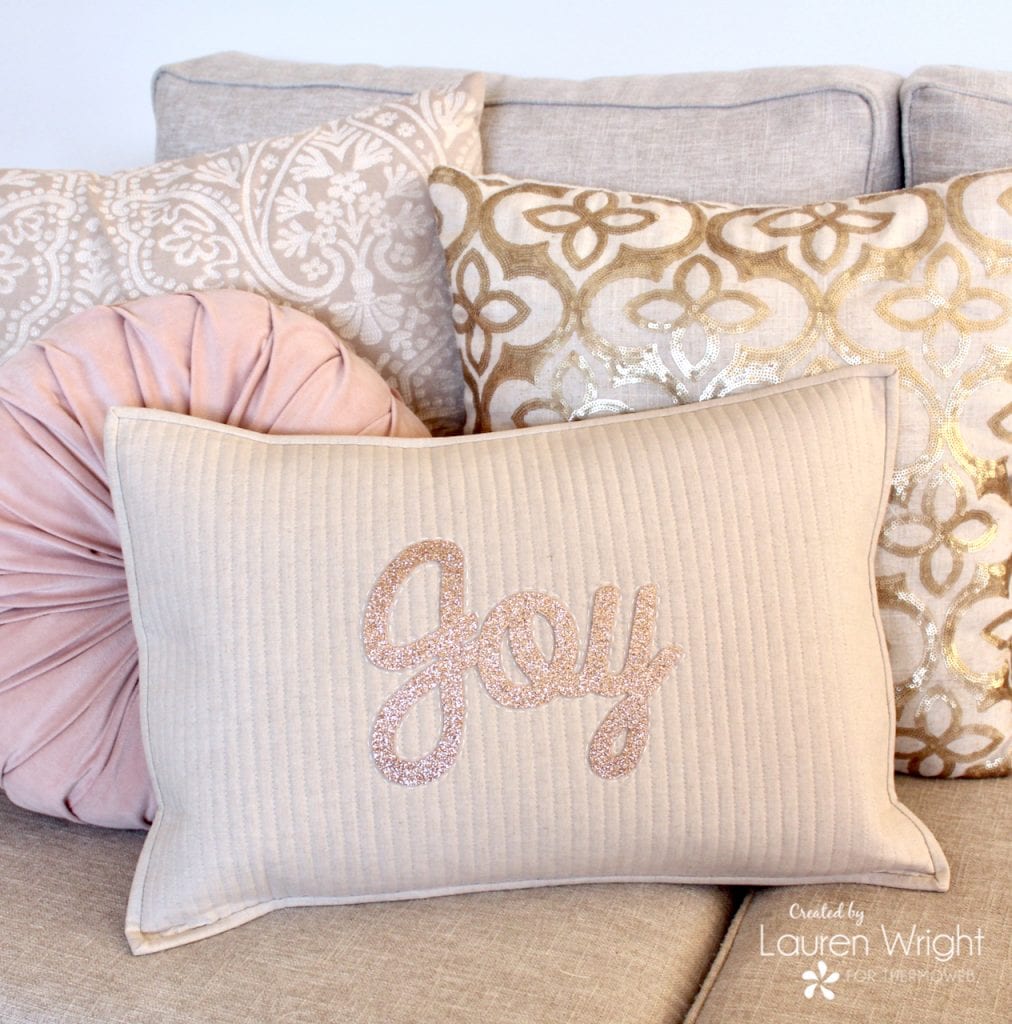 Being a Fabric Education Designer for the Thermoweb brand means that I'm regularly sharing tutorials for sewing projects I've designed. The brief for this month was Christmas Cushion. Sometimes having a brief helps to narrow down what you want to do. But sometimes it's still difficult to decide!
I'm a self-confessed Christmas-aholic and I love everything about decorating for the holiday season. Last year I purchased a new tree and updated my colour theme to pinks and rose golds. I'm secretly a little bit obsessed!
I knew I wanted to create a simple cushion design that would complement my tree, but also match with my current lounge room decor. So I decided to stick with something simple and elegant. The pillow cover is made with neutral linen and features a bit of sparkle with a rose gold, glitter felt, appliqué. I chose the word 'Joy' because it sums up the holiday season but is also a happy sentiment for the whole year too!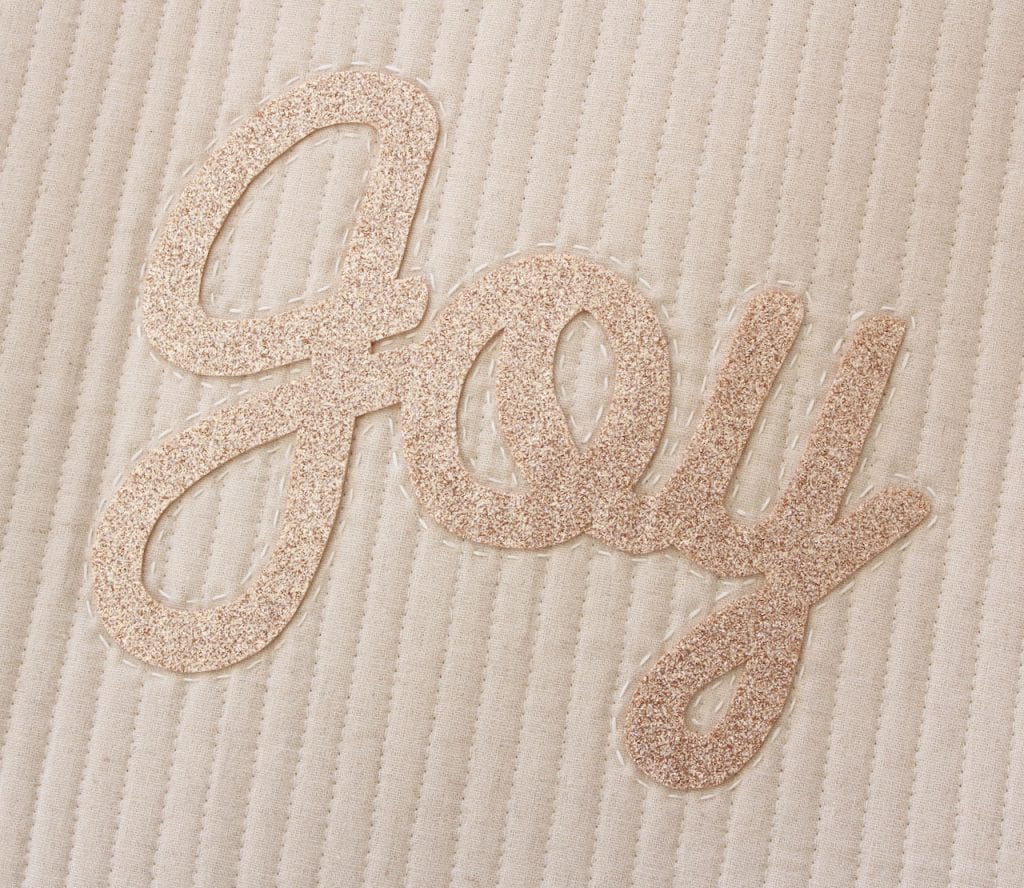 The stunning rose gold, glitter felt, came from My Felt Lady. Candice has the most amazing range of wool felt products! It was the perfect choice for the appliqué and Thermoweb's Heat'n'Bond UltraHold will keep it firmly in place!
I added a little bit of hand quilting for interest and made the back of the cushion cover with an envelope style of opening. It couldn't be easier!
If you'd like to read the full tutorial to make your own cushion cover, please head to the Thermoweb blog. This is a lovely project for your own living room, or perhaps you'll gift one to a friend this Christmas.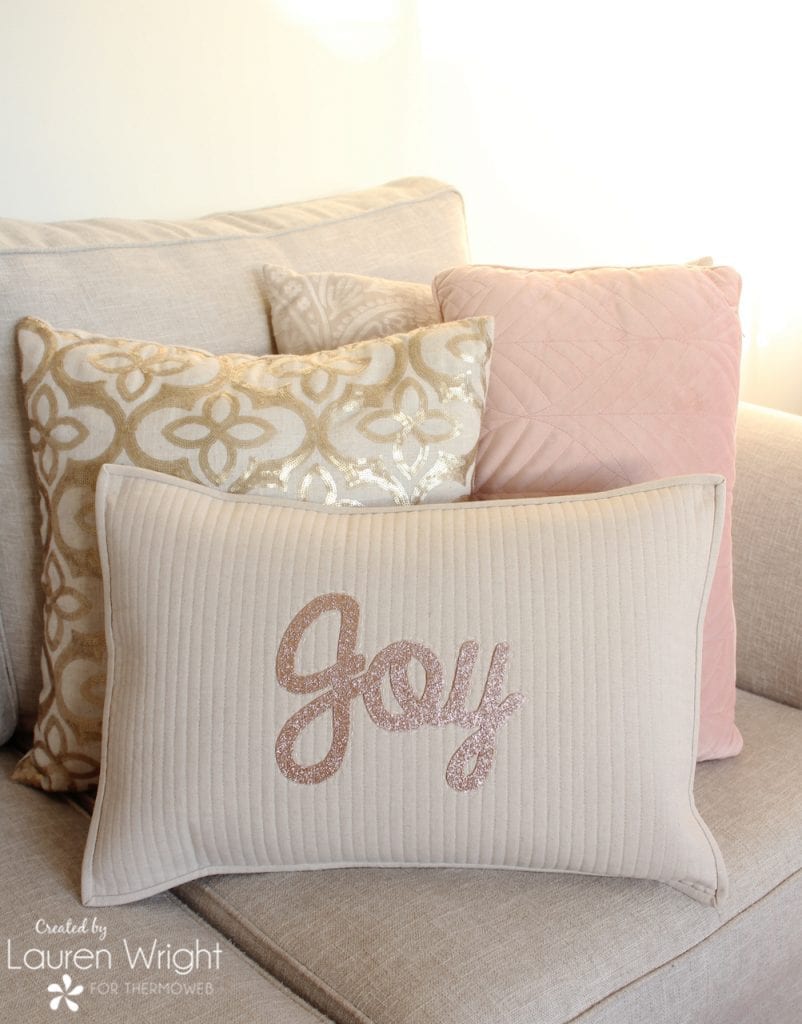 Happy stitching, Lauren x
This post was written by Lauren Wright and appears on Molly and Mama www.MollyandMama.com.au