Christmas Cracker Table Runner for Thermoweb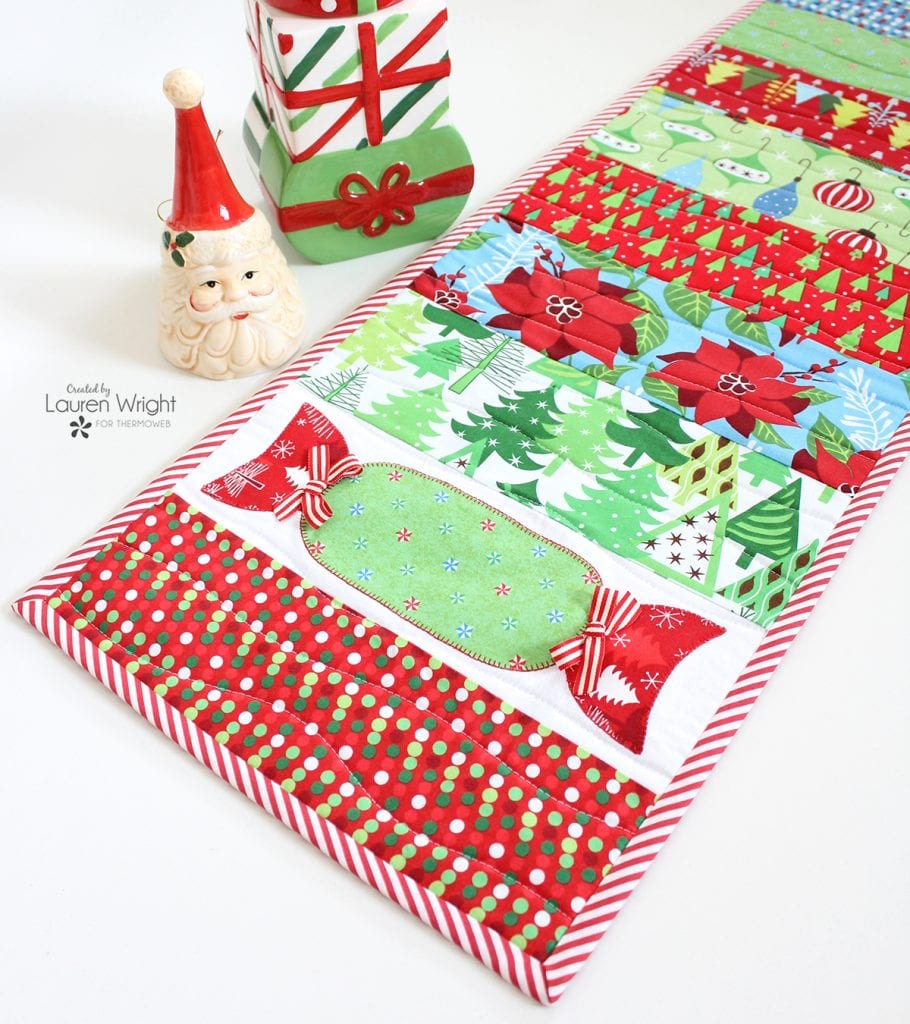 We're gearing up for a hot, sunny Christmas Down Under. Think salads and prawns, baked ham and trifle! Having a Summer Christmas doesn't seem that strange to me (being that it's all we've ever known in the Southern Hemisphere). But it does feel odd singing about the snow, thinking about hot chocolates by the fire and real Christmas trees.
One thing that is the same though, no matter where you live, is that need to decorate and jazz things up for the festive season. And nothing is more festive that red and green, especially on the dining room table!
I designed this really easy table runner for the Thermoweb Blog (you can see my other tutorials for them HERE).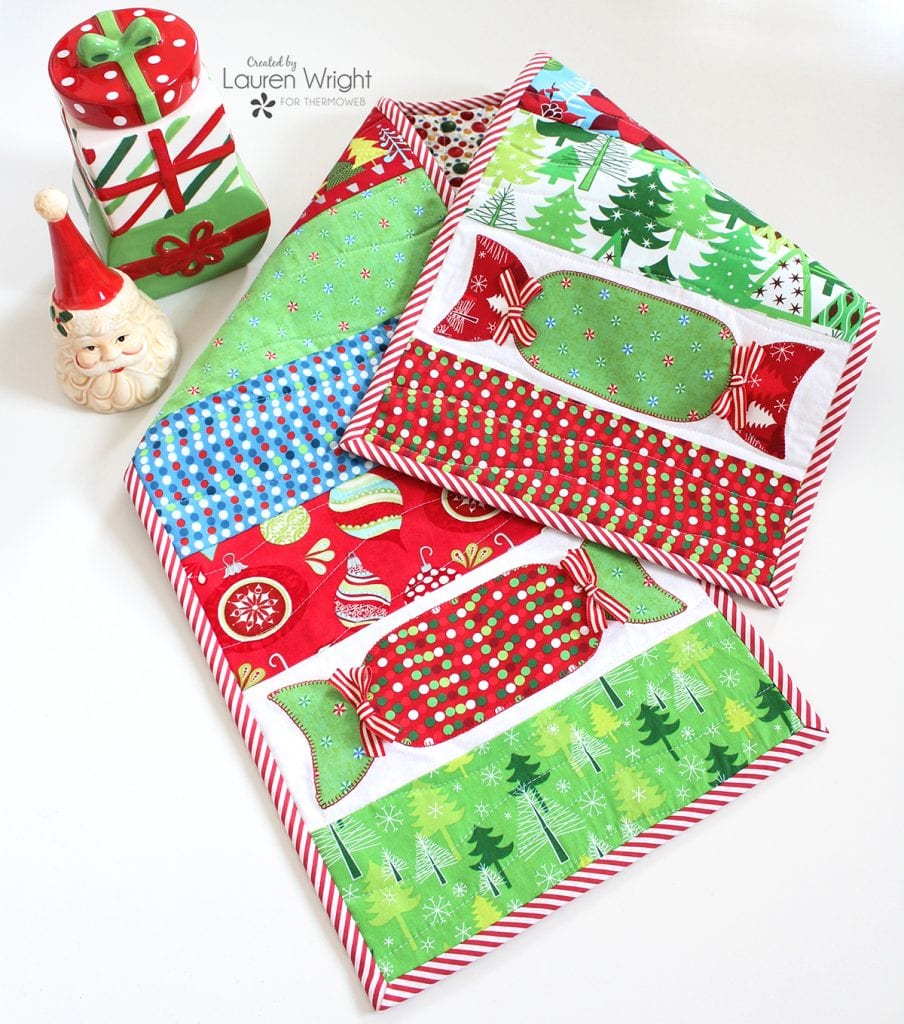 What I love about this design is how quickly it came together and how easy it was to make. It was also wonderful to be able to use up some of the Christmas fabric scraps that have been sitting in a scrap bucket for far too long!
The table runner measures 48″ x 12″ but you can make it any size that suits your needs. It features simple strip patchwork and a Christmas cracker appliqué (or do you call them bon bons?) at each end.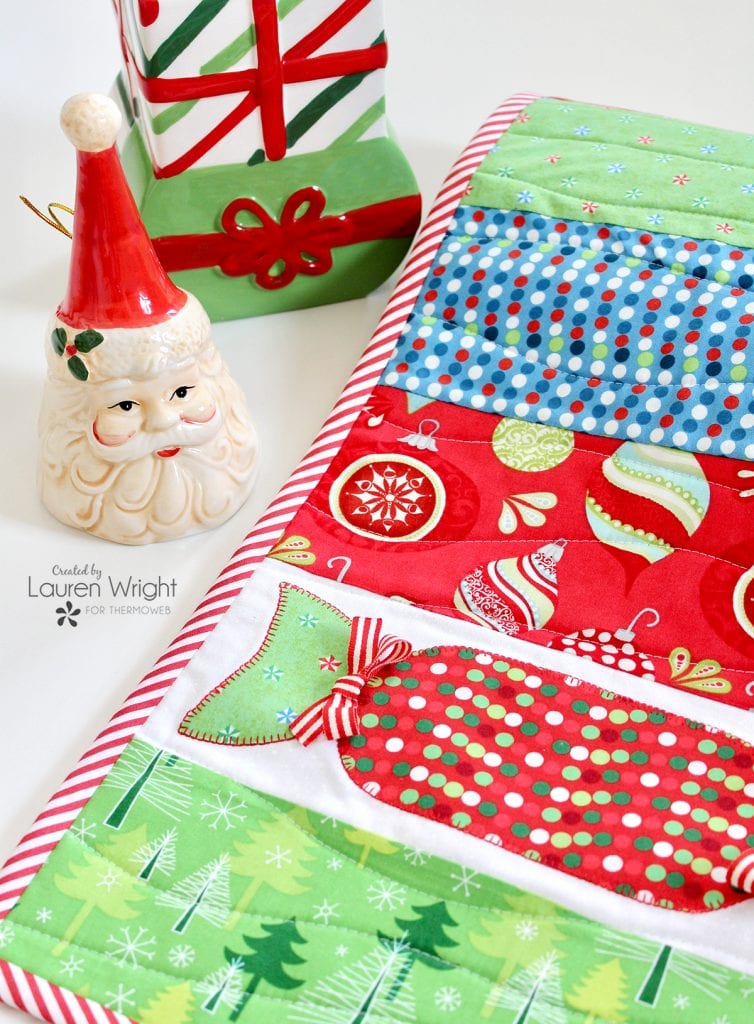 I love the addition of the little bows on each cracker. And I also loved being able to use the red and white stripe bias binding that I had in my stash. It reminds me of candy canes!
Wavy quilting gives the runner a fun and informal feel, but you can quilt it using your favourite technique. To read the tutorial and find out all the details, just head to the Thermoweb blog post.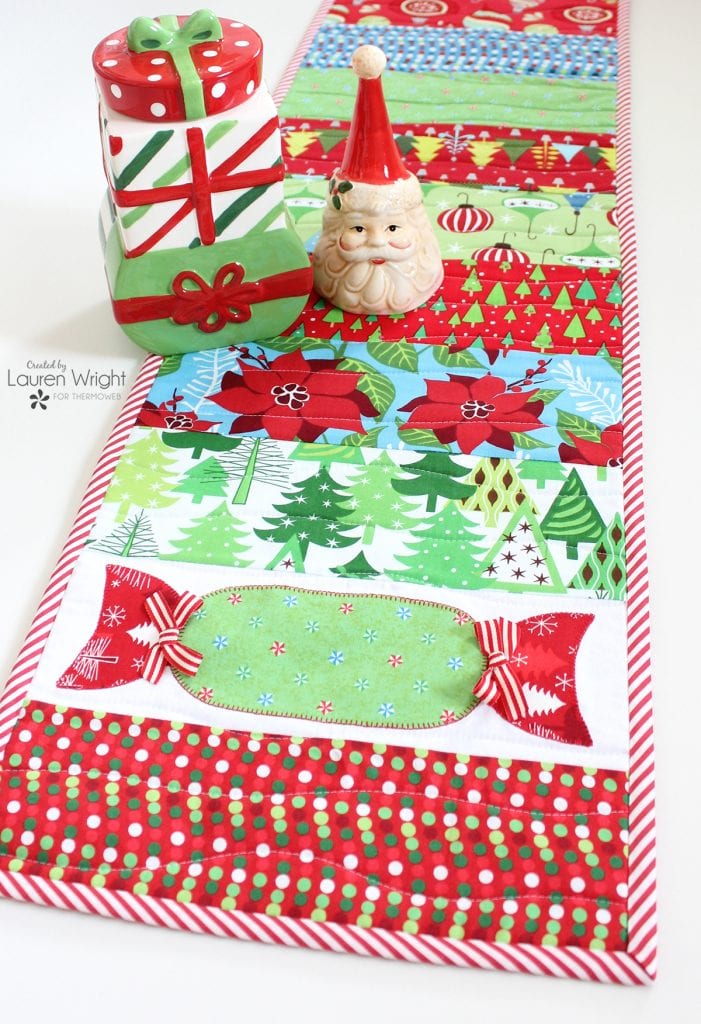 And if you're looking for more festive things to sew, I also created this striking but elegant appliqué Joy cushion. It sits proudly on my couch for Christmas, but may just stay there all year round.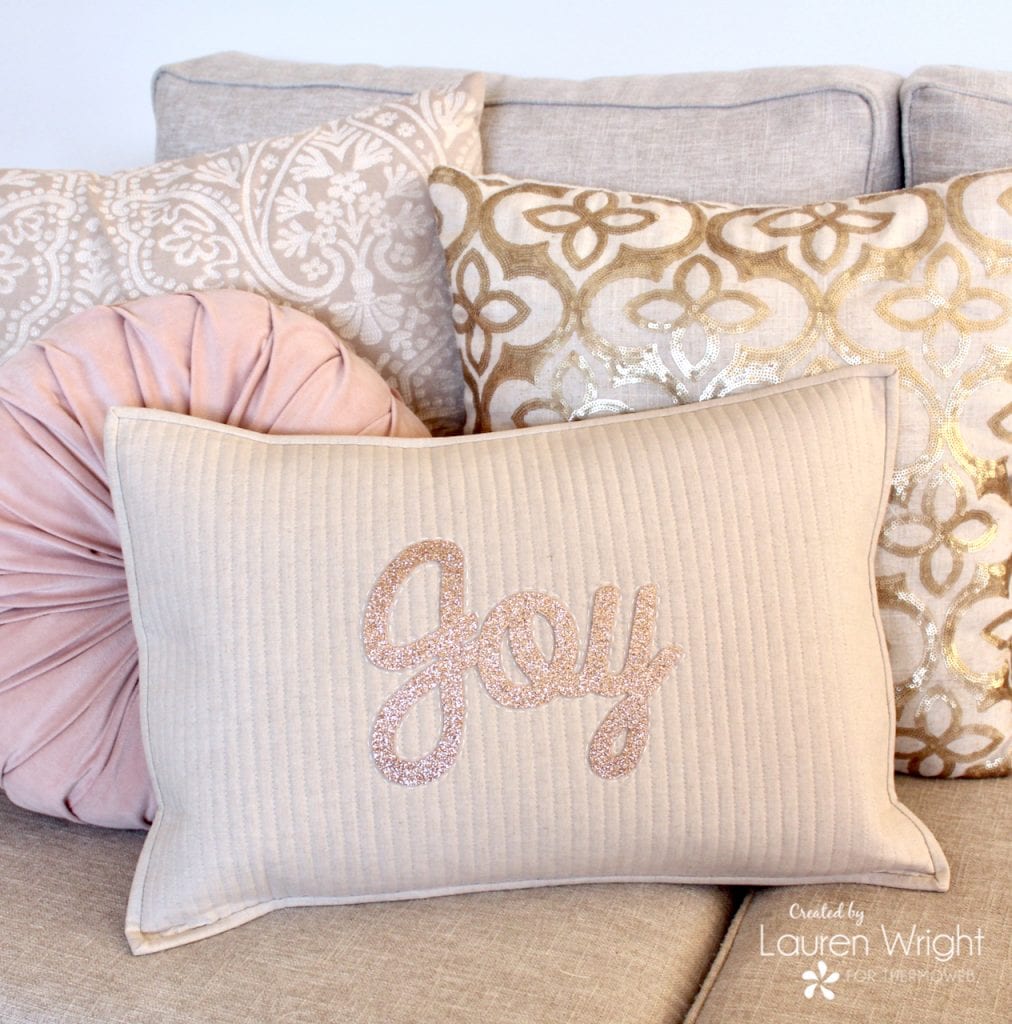 My Tutorials Tab also has a lot of other festive projects for you to try, so feel free to check them out. Or simply search for Christmas posts. This one here has been super popular!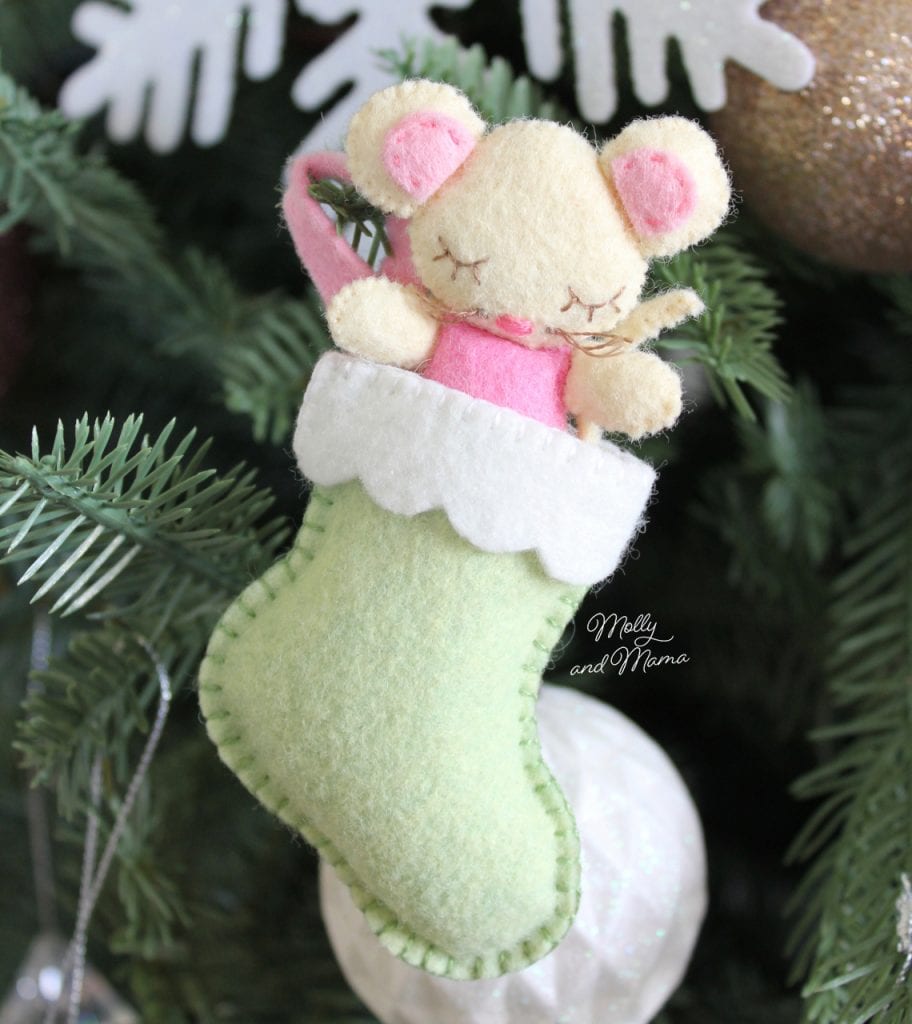 Are you sewing for Christmas? I'd love to hear about what you're making and your favourite patterns.
Happy stitching, Lauren x
This post was written by Lauren Wright and appeared first on Molly and Mama http://www.MollyandMama.com.au