'Patchwork Gifts' Book Tour
Welcome to the Patchwork Gifts* Book Tour! If you're new to Molly and Mama, I'm so thrilled to have you here! When you've finished reading about this beautiful new book, I'd be honoured if you spent some time to look around the blog. Enjoy x
Book tours are one of my favourite ways of connecting with other designers. It's so lovely to see a book of beautiful projects come to life. And it's so inspiring when you see some of your favourite bloggers making and creating with the same book! Everyone comes up with their own spin on the included projects and the results are always amazing!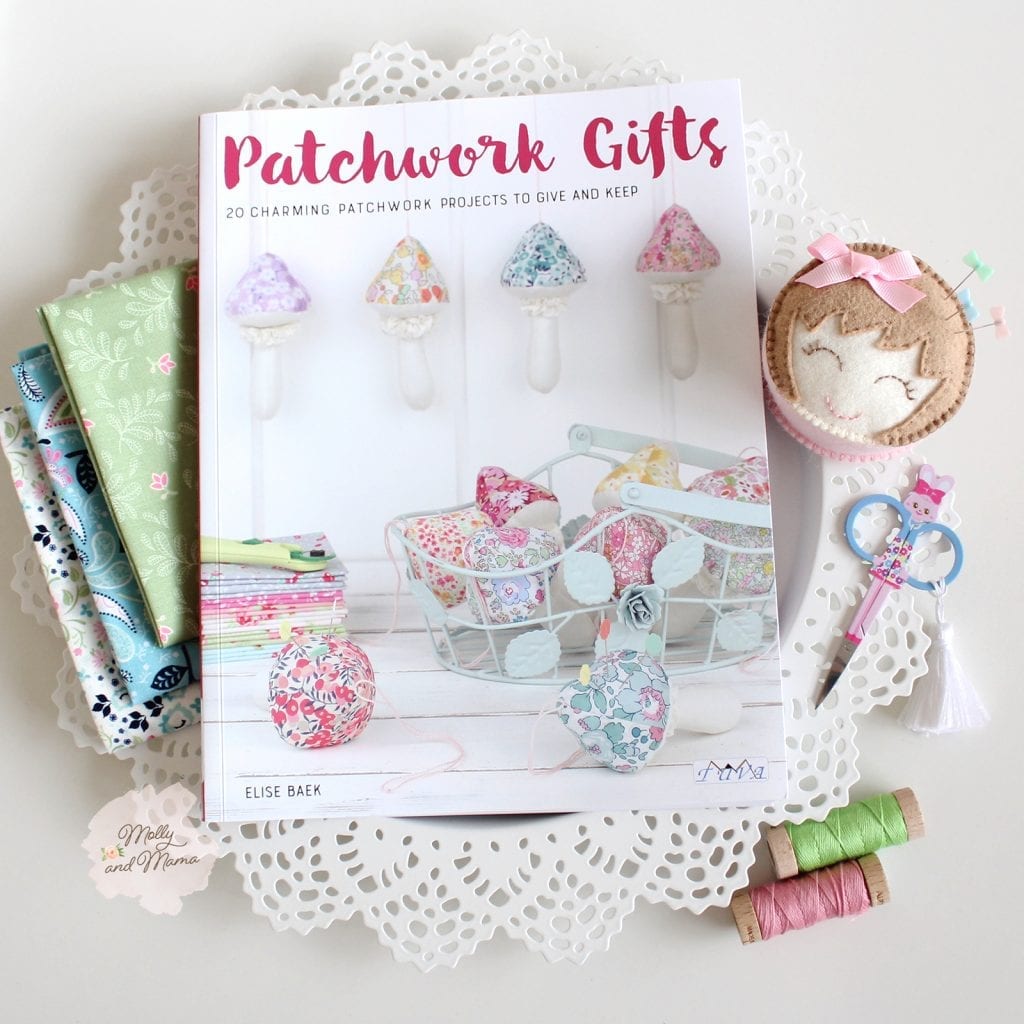 When my lovely friend Elise from Elise & Emelie told me she was writing a patchwork book, I was just so thrilled for her. I knew it would contain the cutest patterns and ideas. And so I have been waiting quite impatiently for 'Patchwork Gifts*' with Tuva Publishing to arrive.
As the tagline suggests, 'Patchwork Gifts' by Elise Baek* contains twenty charming patchwork projects to give and keep. Some are super practical, some are whimsical and some are just perfectly pretty!
*If you make a book purchase using this affiliate link, I will earn a small commission that doesn't change your purchase price, but helps me to continue to bring you free content. Thanks for your support!
Elise caters for beginners and makers of all levels, and her book projects incorporate a range of different sewing techniques, like traditional piecing, English paper piecing, foundation paper piecing and appliqué too. I found her instructions really easy to follow and this was aided by the addition of LOTS of step-by-step illustrations. I also loved that the templates were included with each project so you didn't have to go flipping through the pages to find what you needed. So convenient!
For this book tour I made two different projects; one to give and one to keep. The first was the Fika House Coasters and Case on page 26. Elise's description of the inspiration behind this set was so wonderful. She mentioned growing up in Switzerland and watching the ladies taking fika breaks where they would share a tea or coffee. I loved the story. As we live in an increasingly online world, it was lovely to be reminded to make time for friends and share some special moments together.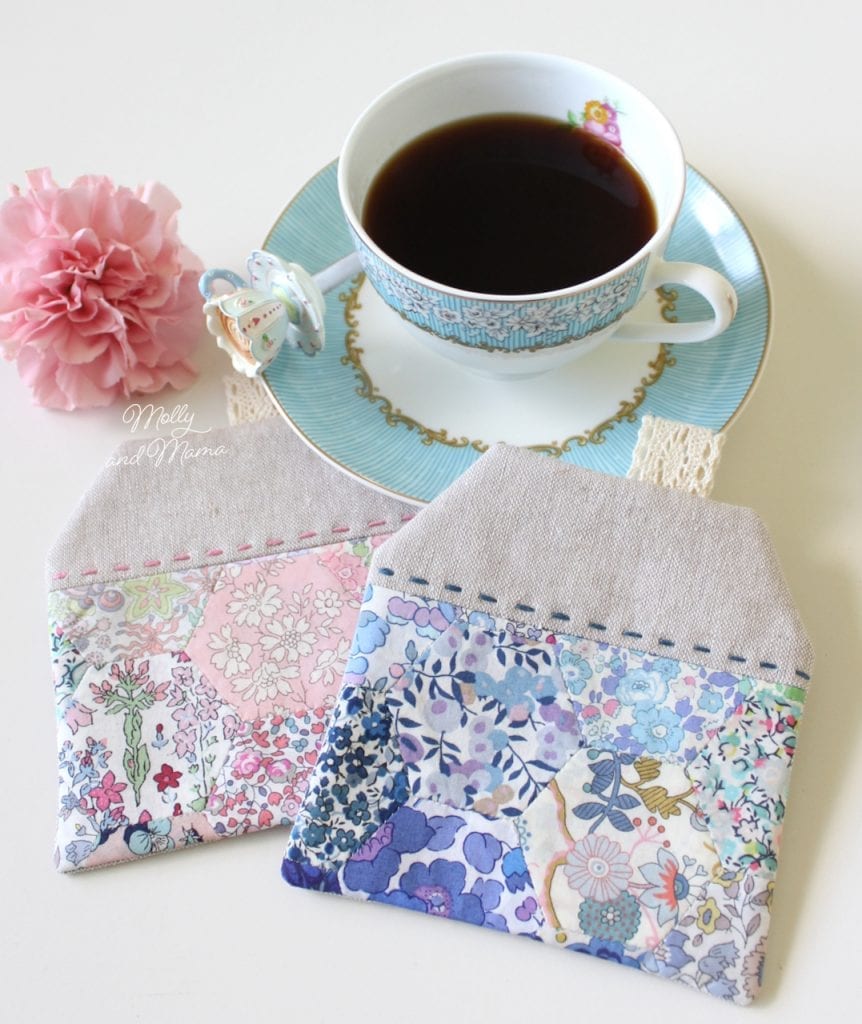 Elise's project used English paper pieced squares for the house shaped coasters, but I used hexagons instead. And of course I had to make them in Liberty tana lawn, as I just love those dainty florals that pair so beautifully with the linen and hand quilting with Aurifil thread. There are three coasters here, but I'd love to finish the set and make three more, and the matching case too.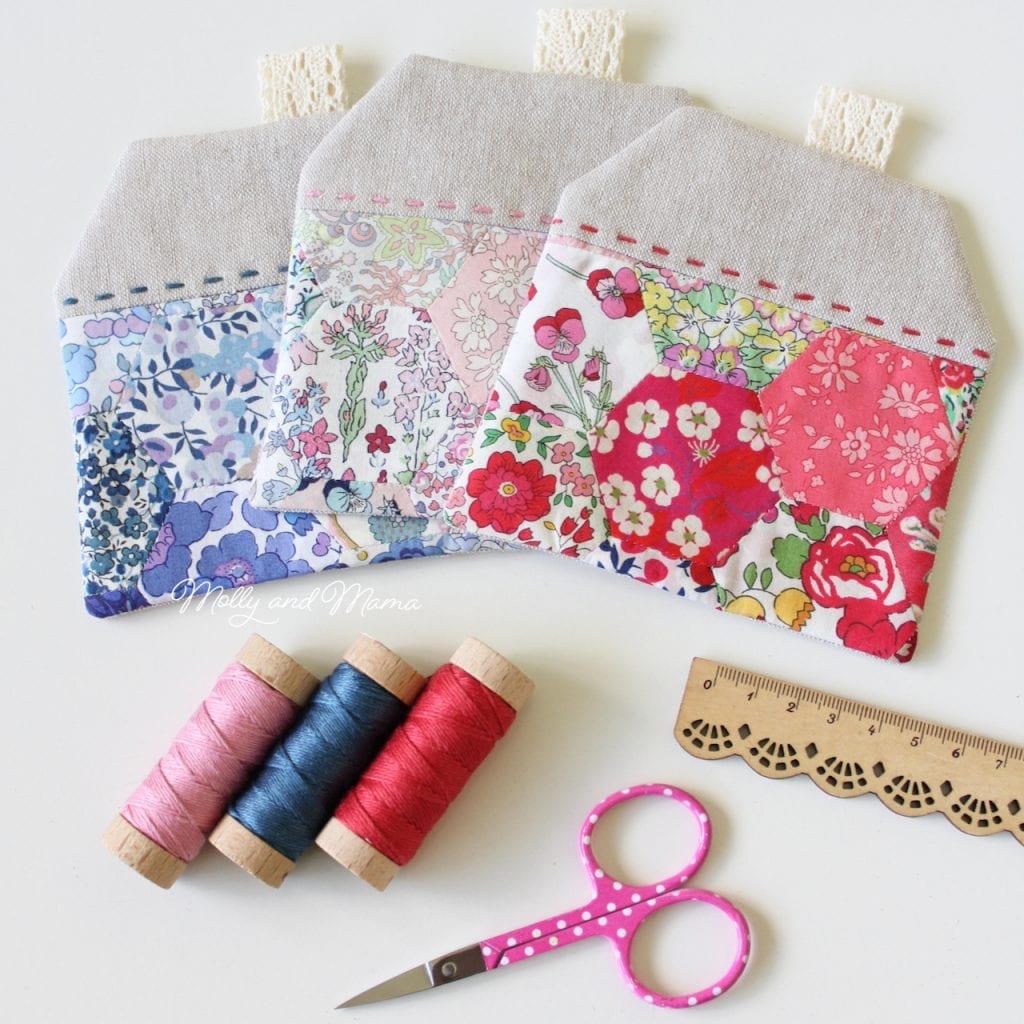 The other project I made was the Sunglass Case on page 60. Nancy Archer Illustration gifted me some of her new 'Boho Blooms' fabric from Studio E Fabrics. I'll be sharing more makes from this range in the coming weeks, but I just thought the bright fun colours of some of the prints leant themselves well to the project. And I just knew that I wanted to feature those cute bunnies on the front flap!
I loved the pieced construction of this pouch, with the simple darts and shaping. It was straightforward to put together and I also love the finished result! The little fabric yo yo and button I added gave it a sweet touch. (If you'd like to make your own yo yo's or Suffolk puffs, you might like this free tutorial.)
While perfect for sunglasses, I think this pouch will be happier being used as a clutch purse by one of my adorable nieces. So I'll be adding this one to the Easter gifting pile I think.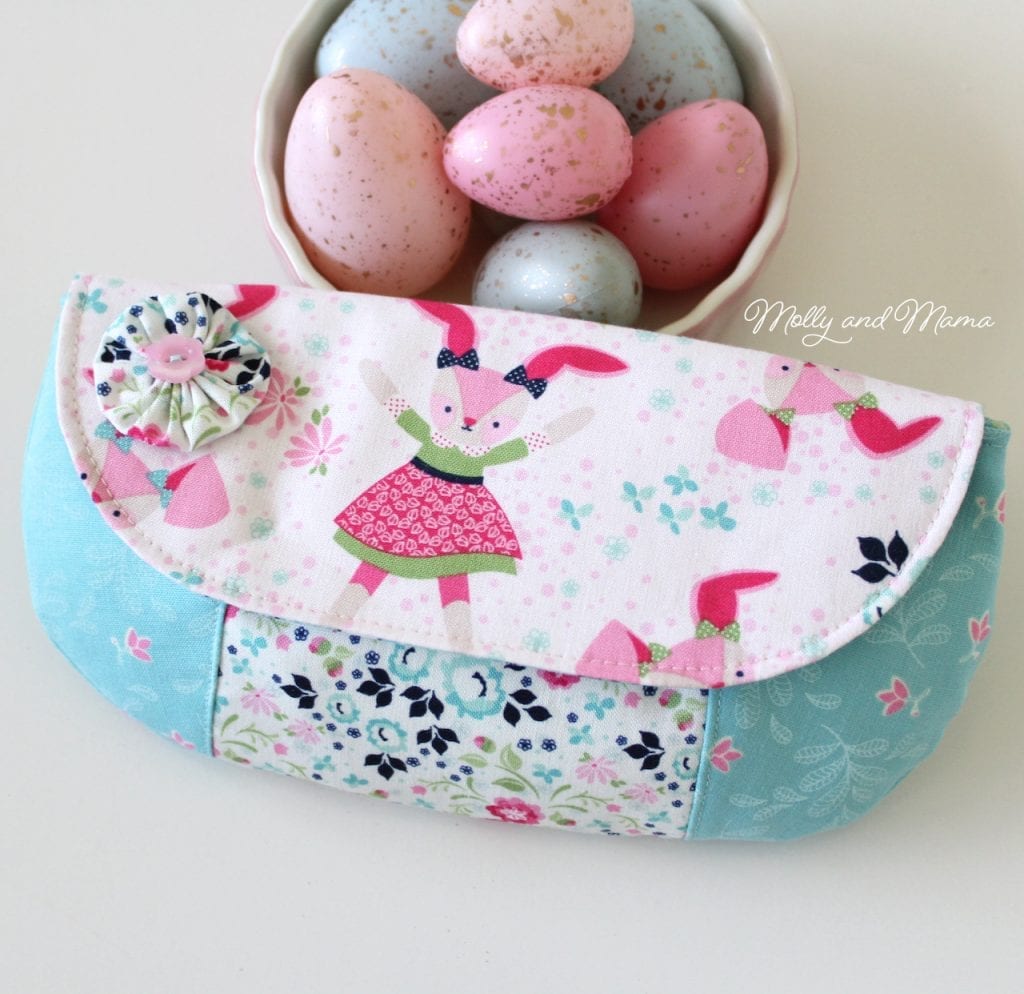 My name on the tour is but one of many. And I am honoured to be in such talented company! Do yourself a favour and be sure to check out what everyone else is making. Visit Elise on Instagram for some direct links. She's sharing a lot of the makes here. And visit your favourite makers from the list below to be inspired.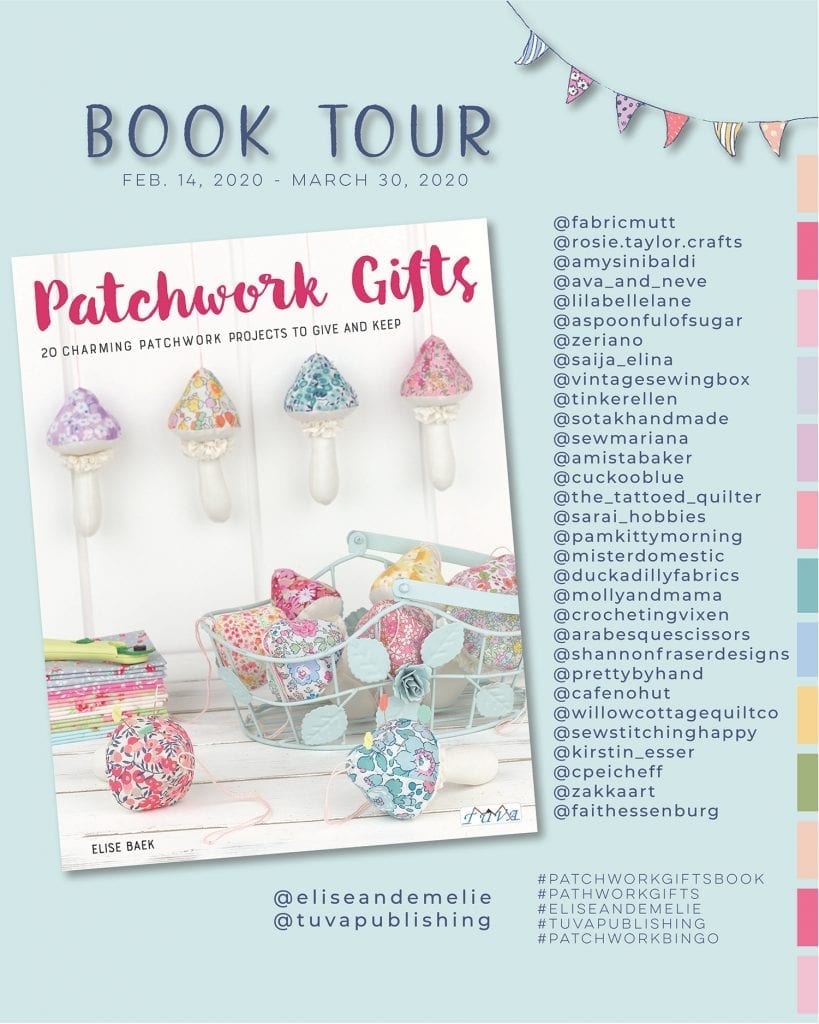 Thanks for joining me. Be sure to stick around to check out my free tutorials and more!
Happy stitching, Lauren x