Make a Flower Appliqué Tote Bag with Thermoweb
I have always enjoyed appliqué so when I needed to design my latest project for the Thermoweb blog, I knew I wanted to make appliqué a part of it. Thermoweb produce all those 'behind the seams' products that make our sewing projects turn out so well (things like interfacings, stabilisers, fleece, fusible appliqué webbing and more). They also produce a blog that is just bursting with inspiration and ideas, including this tote bag.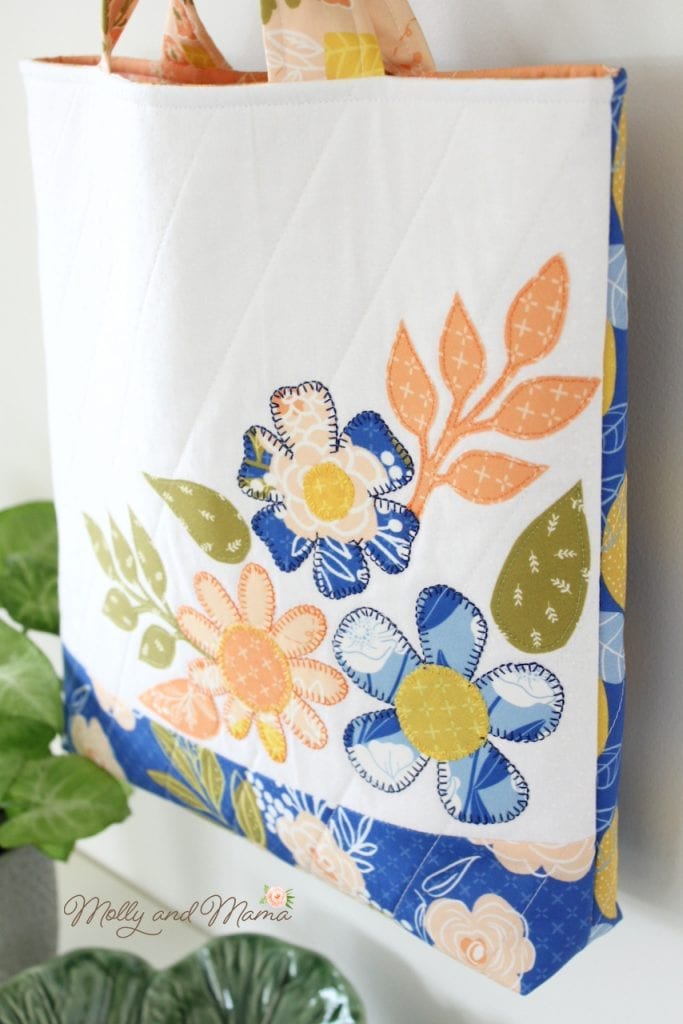 Featuring three different flower designs, with leaves and greenery, this appliqué project is perfect for showcasing your favourite fabric range. And it's a great way to work with a fat quarter bundle.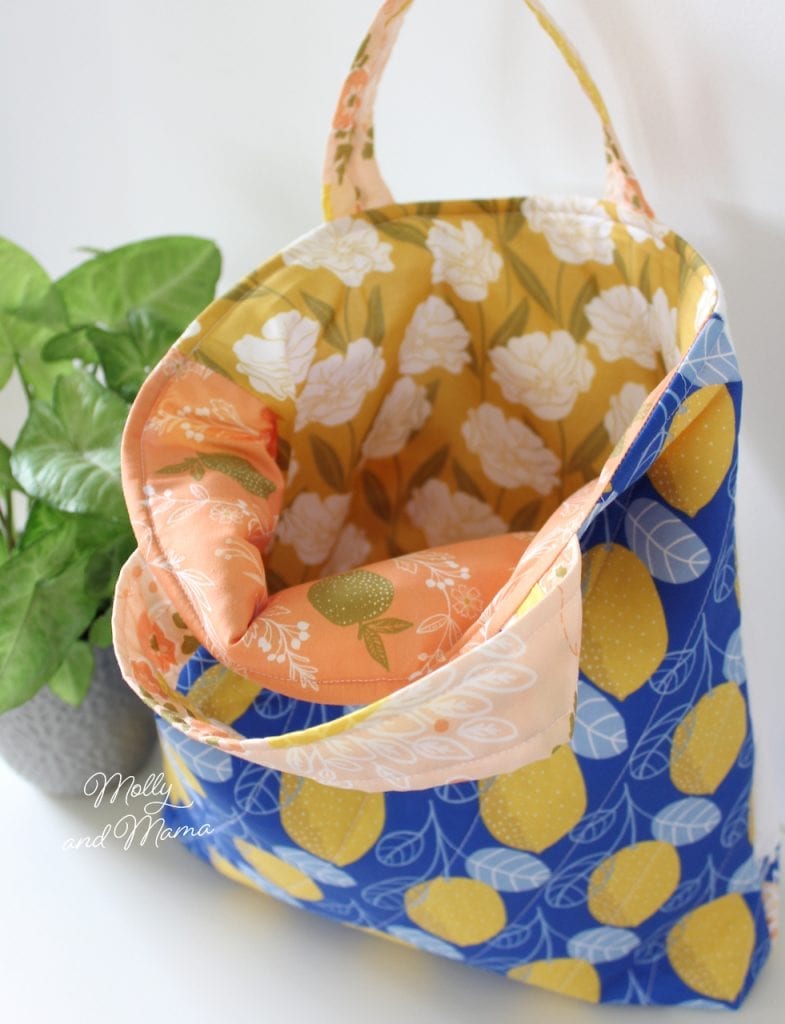 I used the 'Modern Farmhouse' fabric range designed by Mable Tan for Hawthorne Supply Co and I think it works perfectly for this design. I love that every part of the bag features a different print from front to back, and the lining and handles too.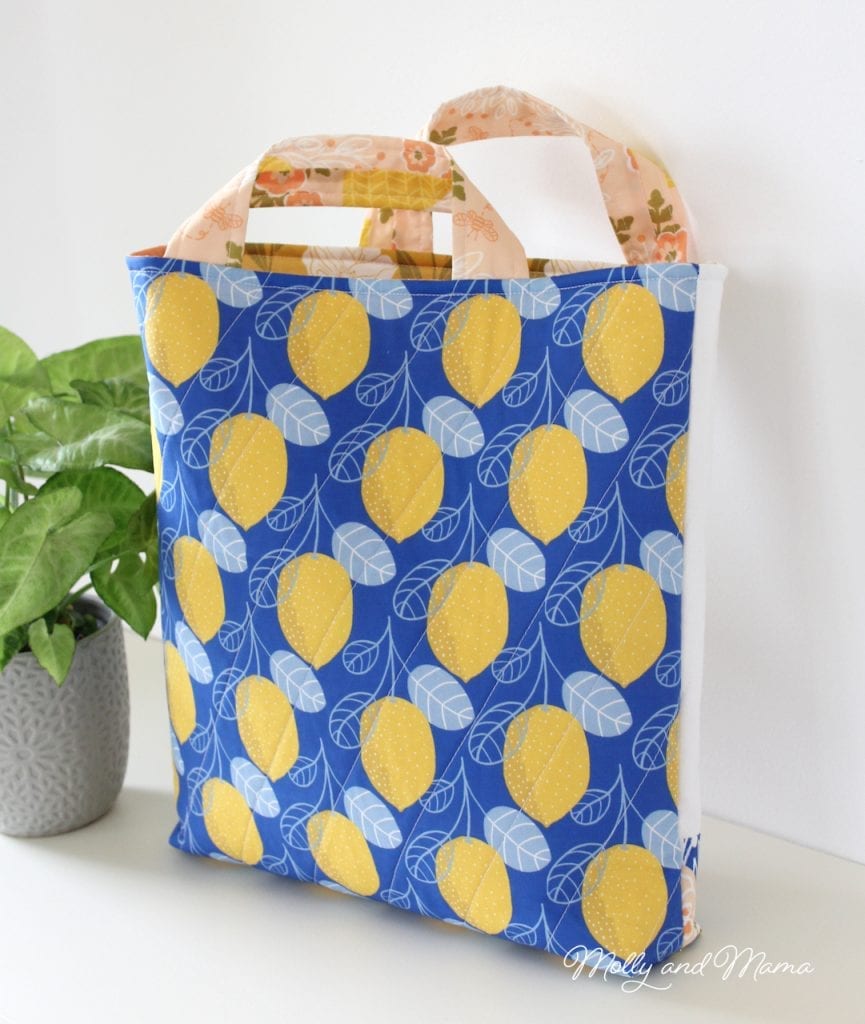 The tutorial covers the appliqué process, simple straight line quilting, making bag handles and boxing the bag base. These are all handy skills to learn and there's something for everyone.
If you give this project a try, be sure to check out my Beginner's Guide to Appliqué too. It has some really helpful tips and tricks.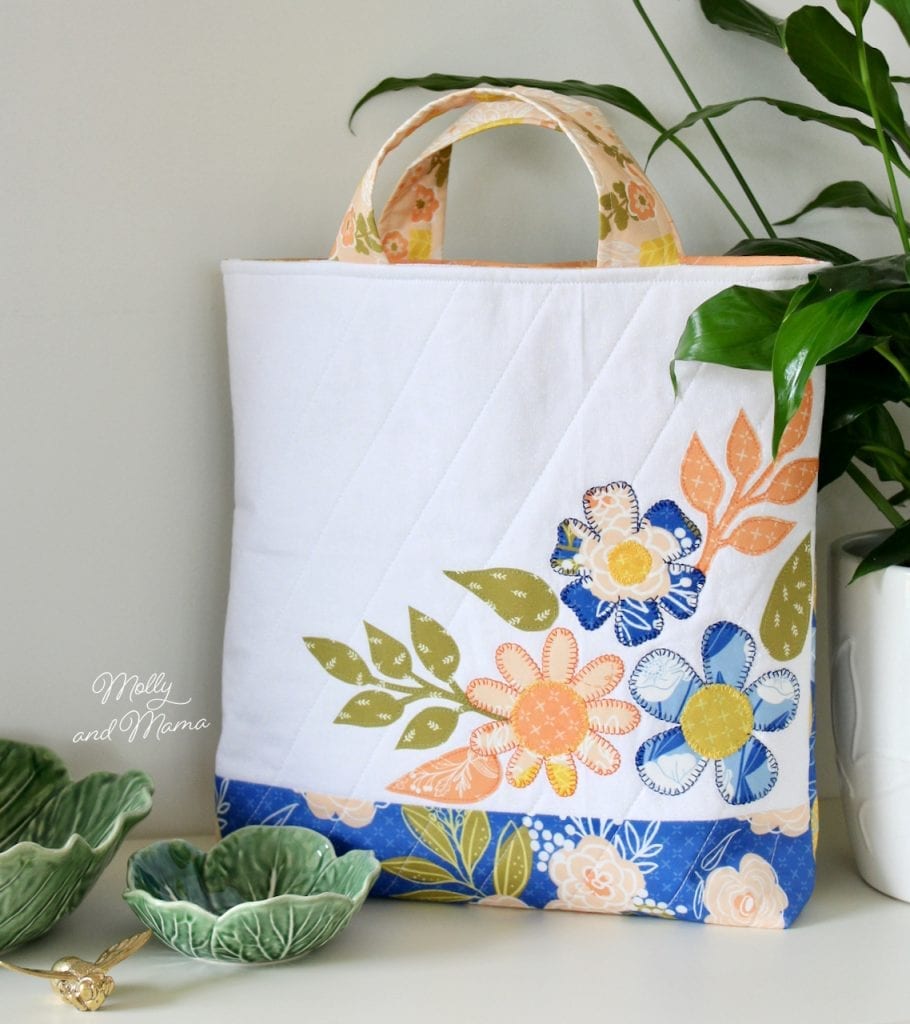 If you make this flower appliqué tote bag, be sure to share it with me. I get such a buzz out of seeing my designs in the wild! Visit me on Facebook or share it on Instagram and tag @mollyandmama. Use the hashtags #thermoweb #heatnbond and #mollyandmama.
Happy stitching, Lauren x