Introducing the Simple Sewing Folder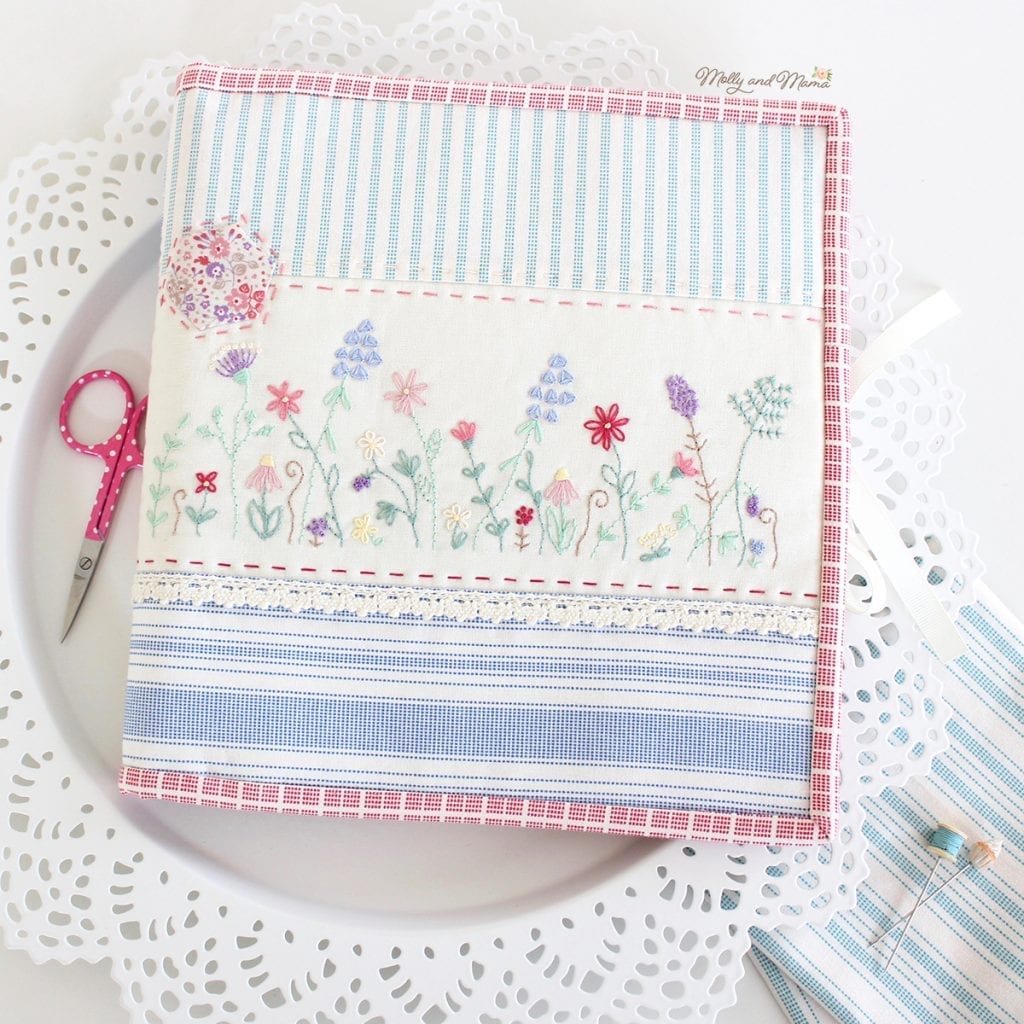 The Simple Sewing Folder Pattern has been released for a little while, but I haven't had a chance to share it with you. It's been one of my most popular patterns by far! So I wanted to take this opportunity to tell you all about it's features and to showcase the beautiful versions made by my testers too.
I originally designed this project as the Harvest Sewing Kit to celebrate the release of the Harvest fabric range from Tilda in 2017.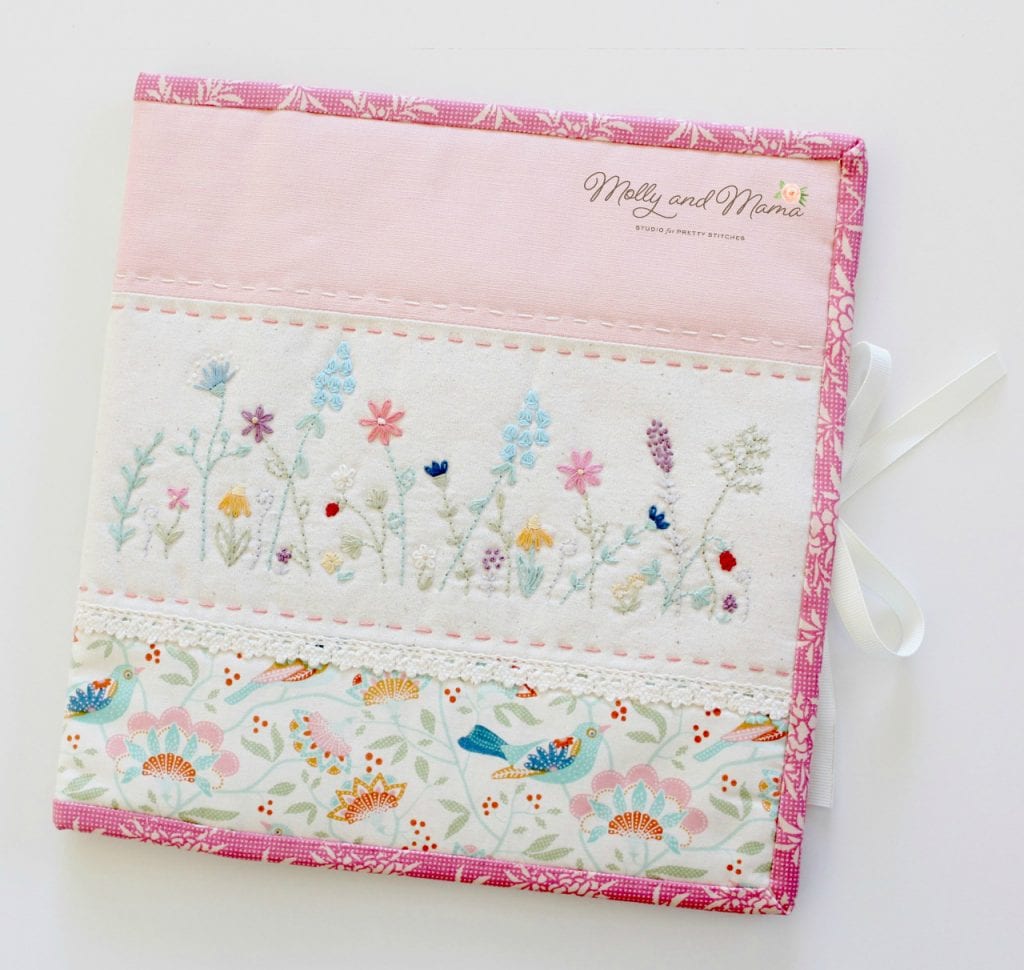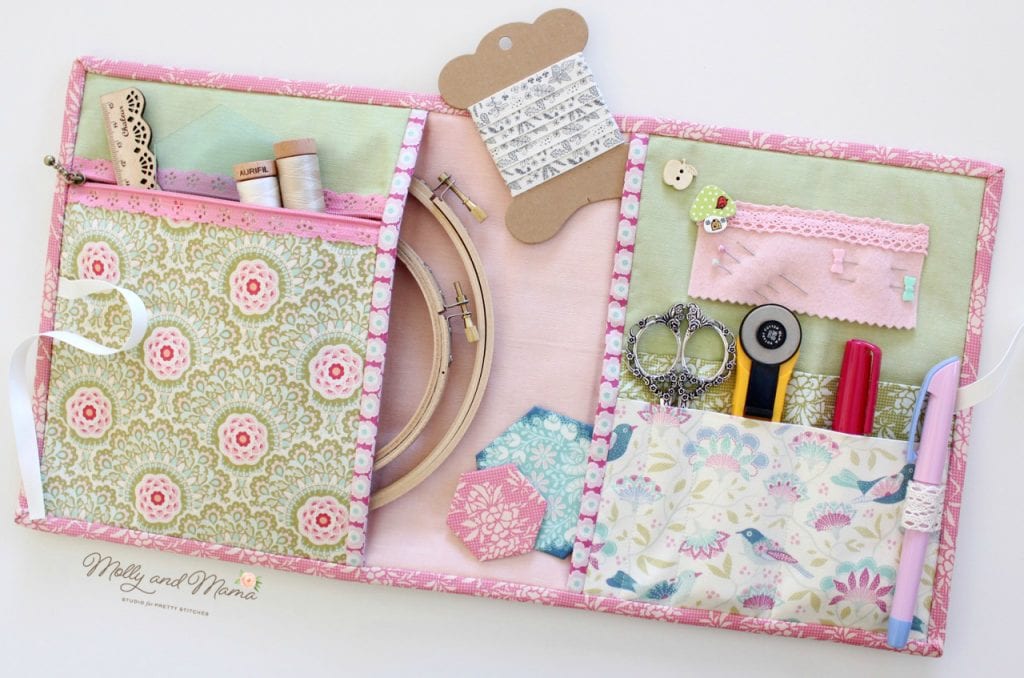 I loved it so much so I decided to modify the design when I was commissioned to create a sewing project for the Australian Tilda Club in 2019. This version features the Tilda Tea Towel range of basic stripes and checks. Who would have thought such simple fabrics would lend themselves so well to this design?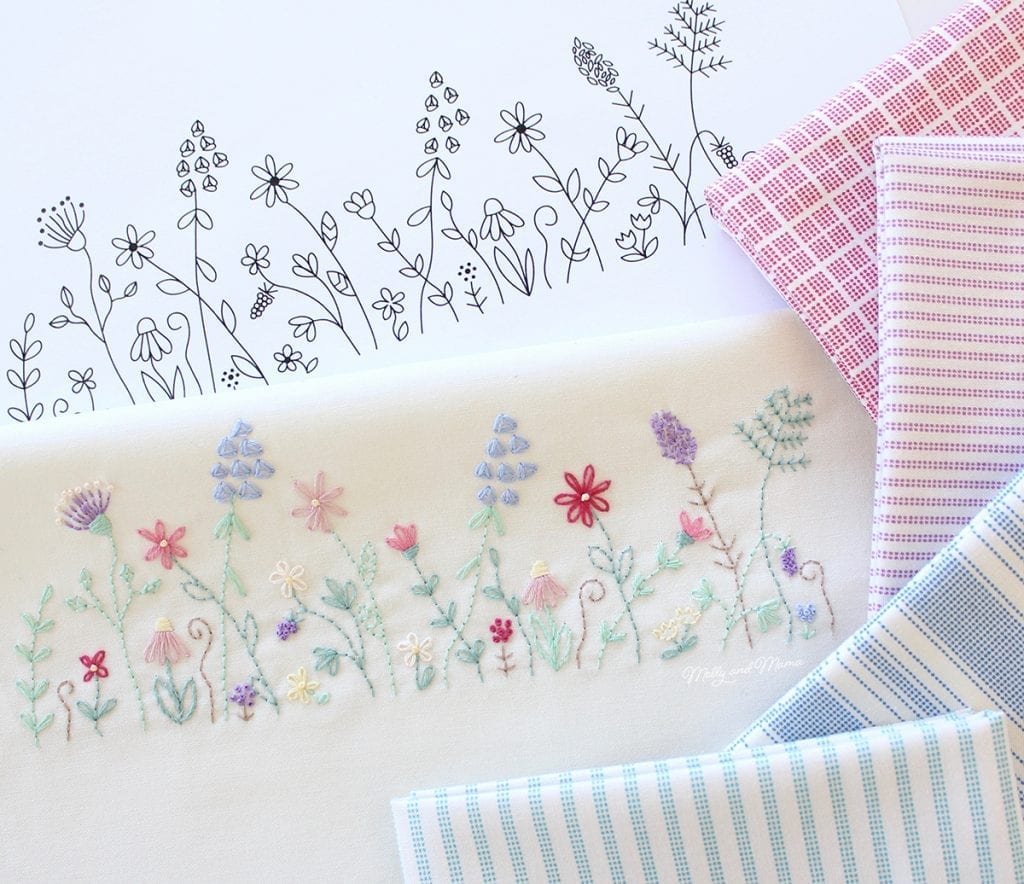 The Simple Sewing Folder is so named for its simple design, and straightforward construction. Yet, this beautiful pattern teaches you a whole range of sewing skills. We visit embroidery, English paper piecing, patchwork, hand quilting and binding too. And the pattern provides lots of details, simple to follow instructions and step-by-step photos.
You can buy the instant download PDF pattern in my store, or if you prefer a paper pattern, ask for it at your local patchwork store. They can order it from my distributor Creative Abundance. The benefit of the paper pattern is that it comes with a pre-printed linen for the embroidered panel (which also has stabiliser already attached to the back, so you're ready to get stitching right away). Isn't that terrific?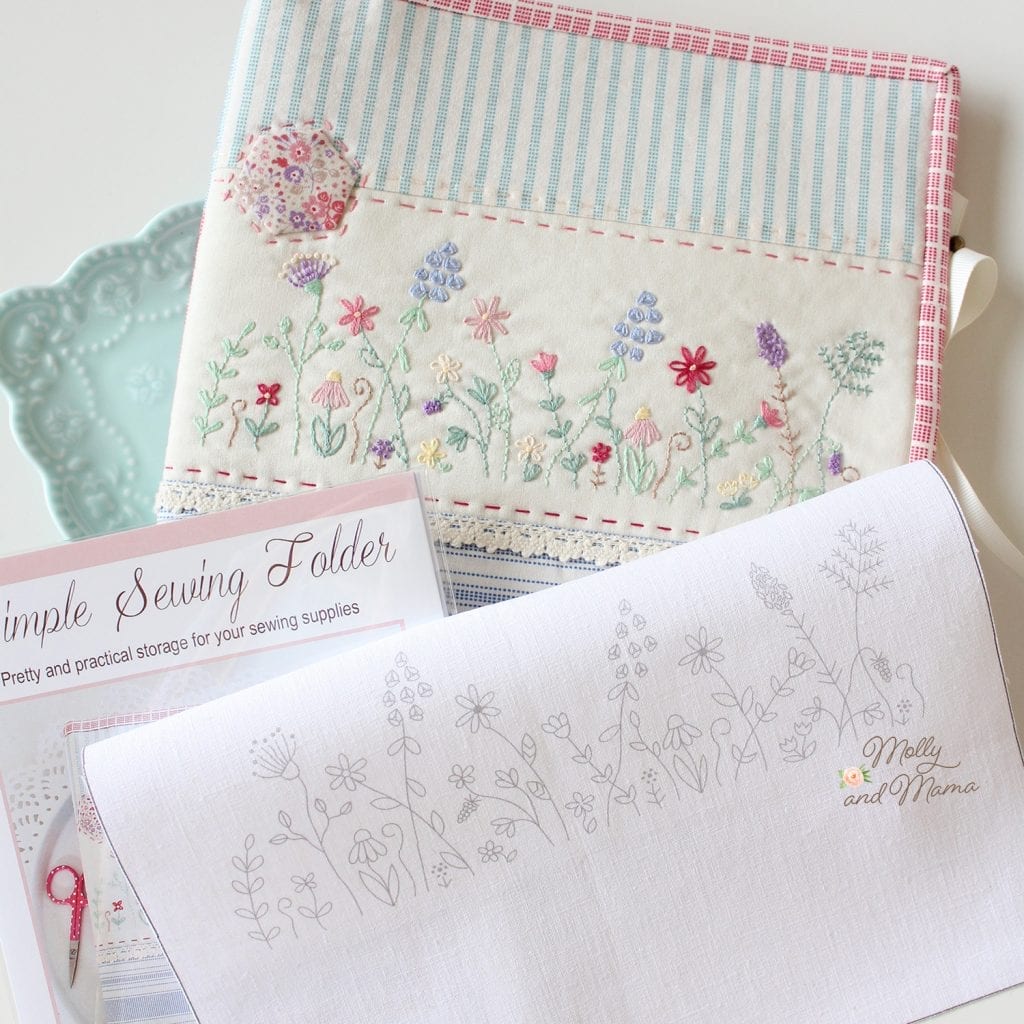 The back cover gives us an introduction to patchwork with a nine patch square and some hand quilted details.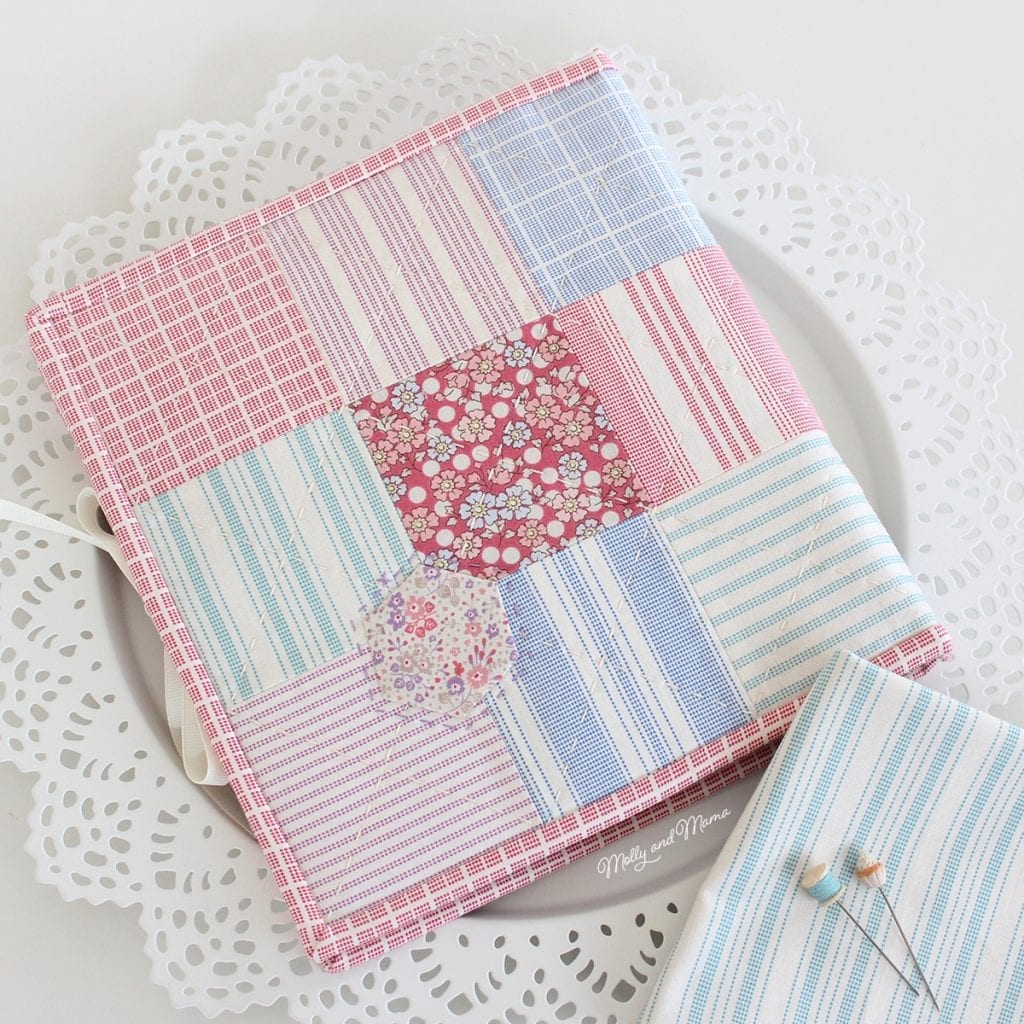 Inside the folder you'll find a lace zipper pocket on the left. These zips are really easy to install but you can use an ordinary zipper if you prefer. If I use this folder for my English paper piecing, this is where I store all of my pre cut papers.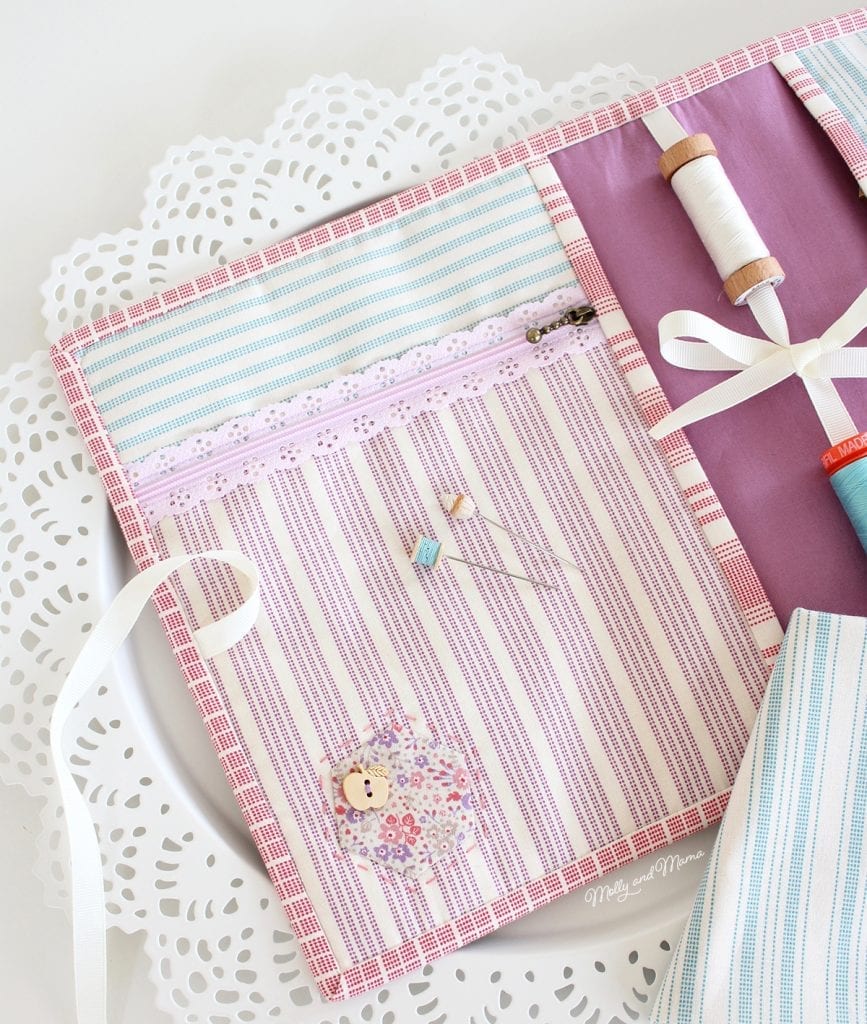 The right hand side is perfect for your tools. You can fit embroidery scissors, clips, glue pens, sewing markers, rulers, pins and needles and more. You can also add threads to the centre ribbon, and store embroidery hoops or paper patterns behind the pockets.
There's also some sweet hexagons used as an embellishment. I will show you the process of glue basting these hexies, which is a great introduction to the start of the English paper piecing process.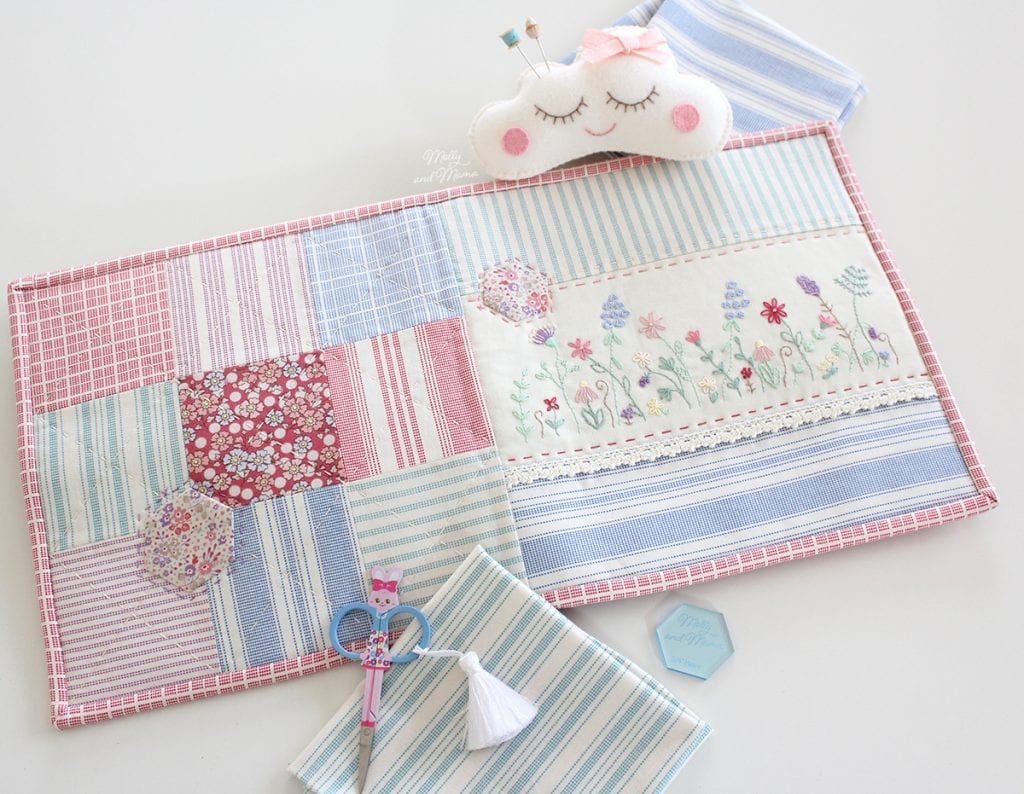 The best part about making this design, is showcasing all of your favourite fabrics and selecting matching embroidery thread colours. My testers really made this project their own and I love how each version is so individual. Glenis from Gee's Projects went for a subdued lilac palette. It's so dainty!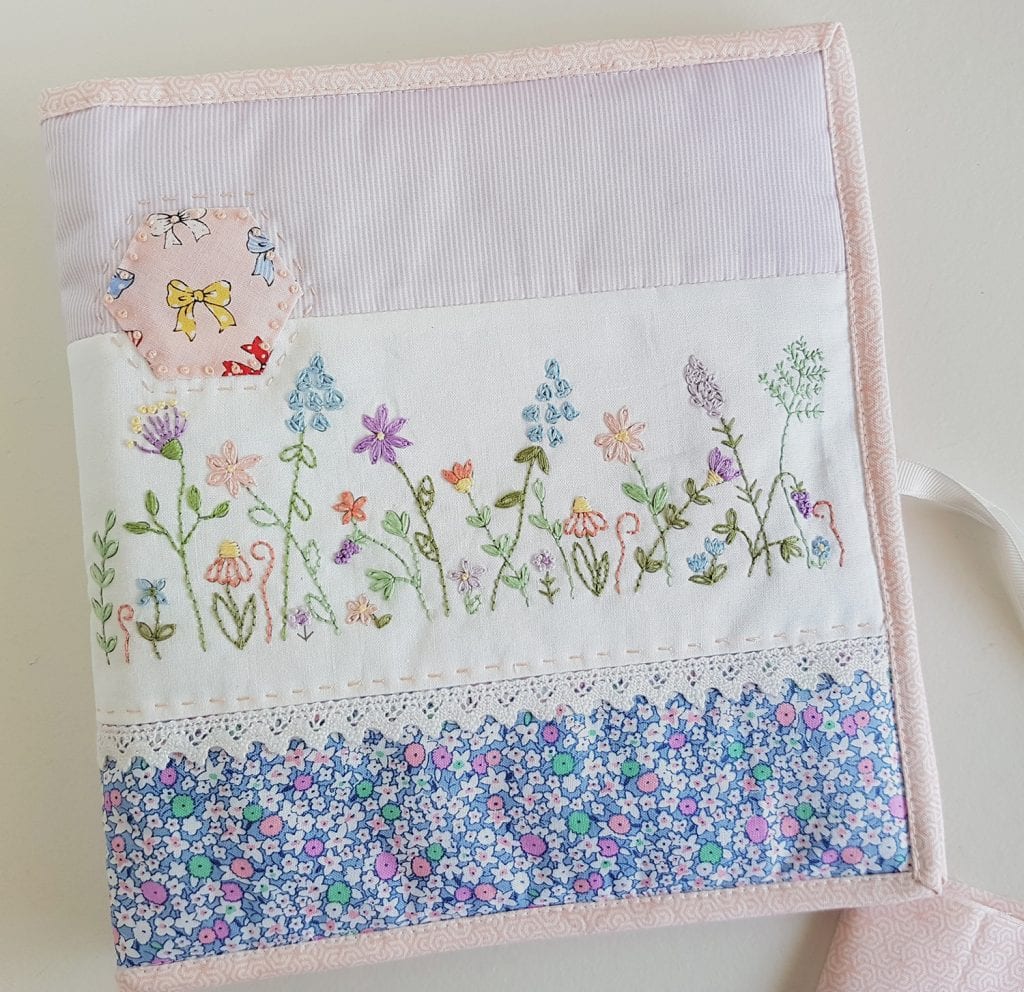 I love the vintage braid she used on the needle keeper.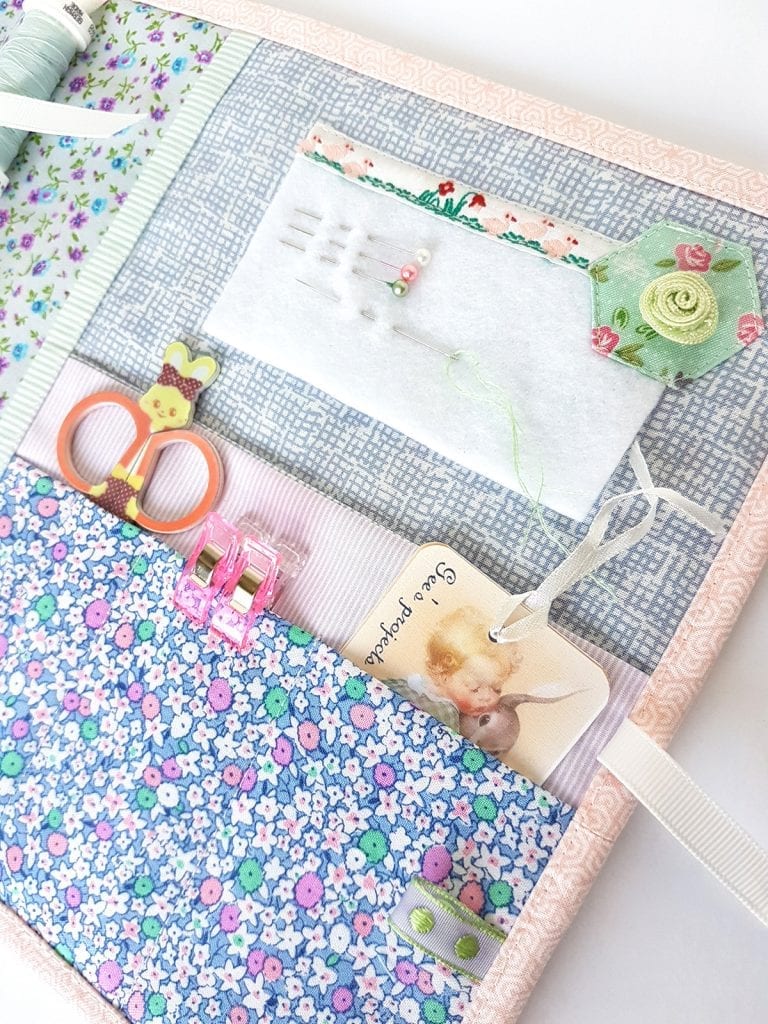 Zoe's red and blue folder is bold and bright!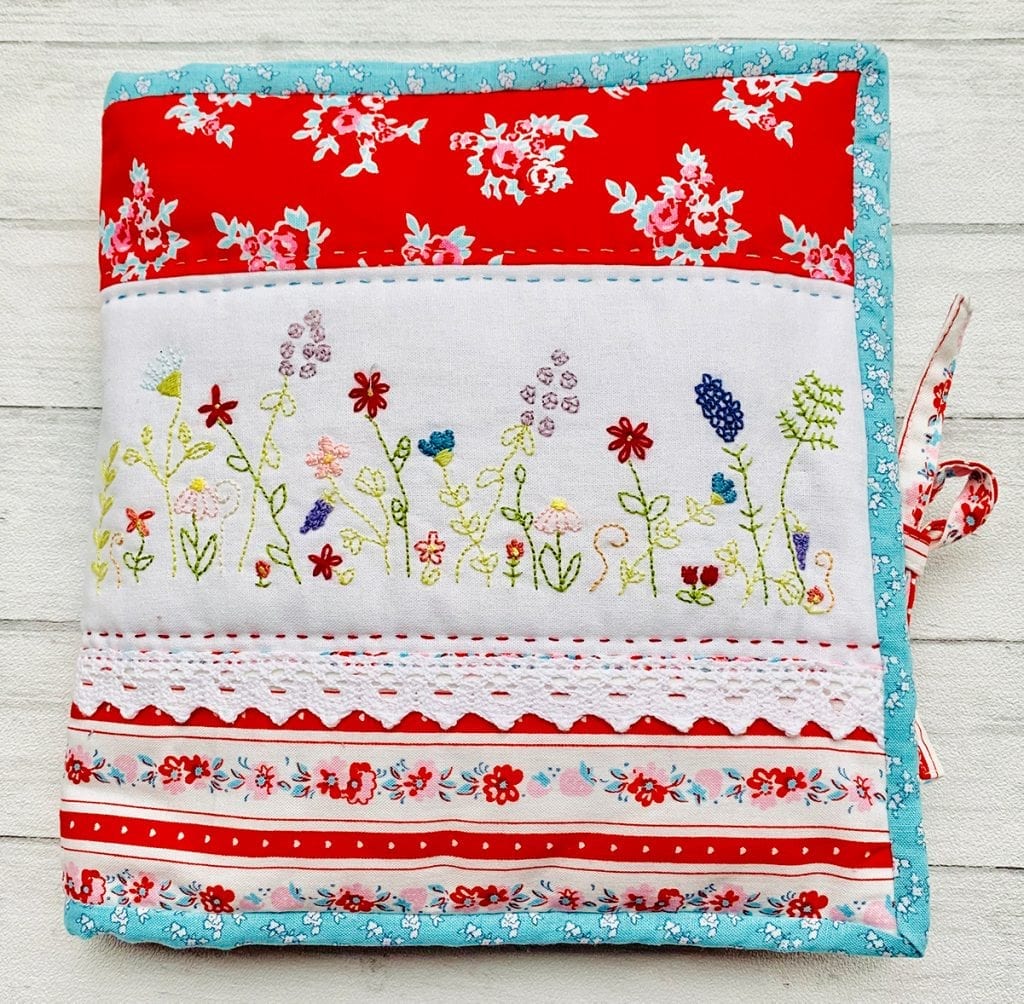 I love the way Zoe used a normal zipper here but added a cute charm! Her whole project is so cheerful and fun!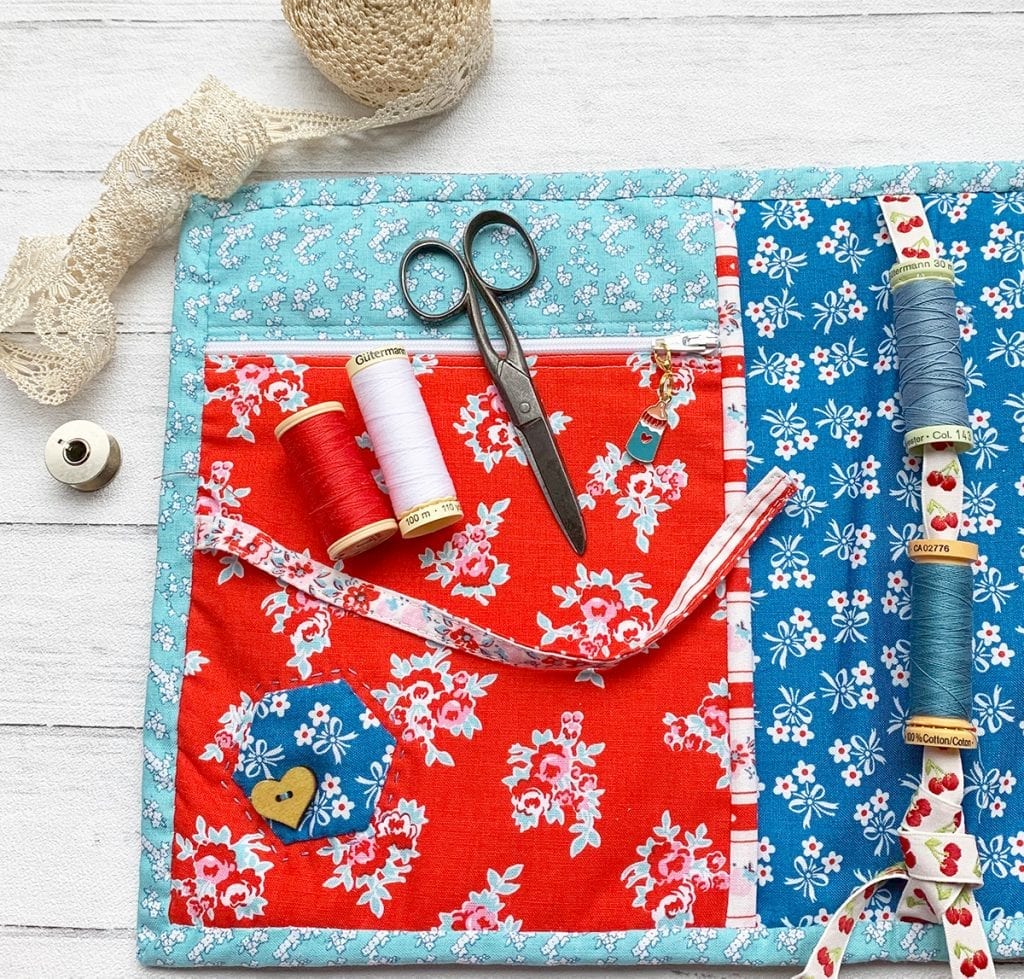 Emma from Vintage Sewing Box also went for a delicate palette. These pale blues are fresh and sweet. And the Liberty florals are some of my favourites!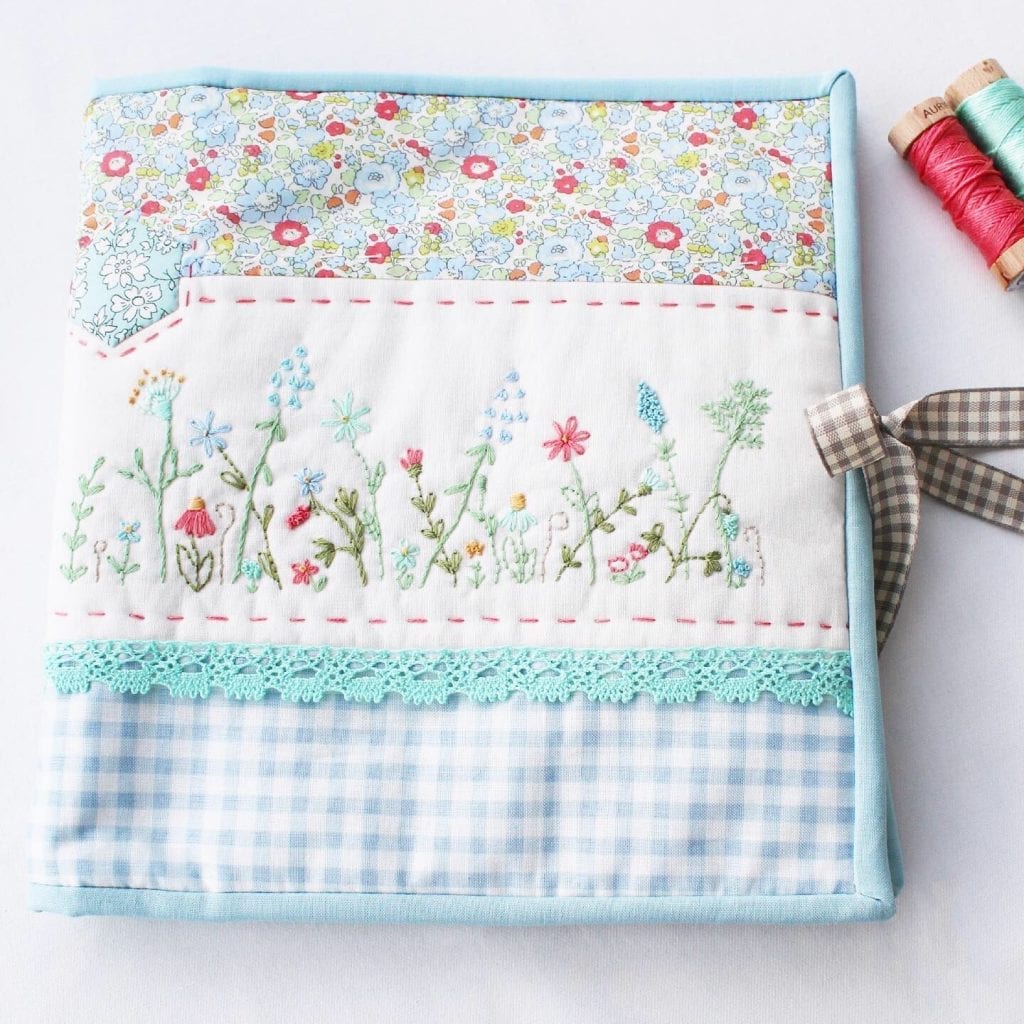 I love the individual touches that everyone added!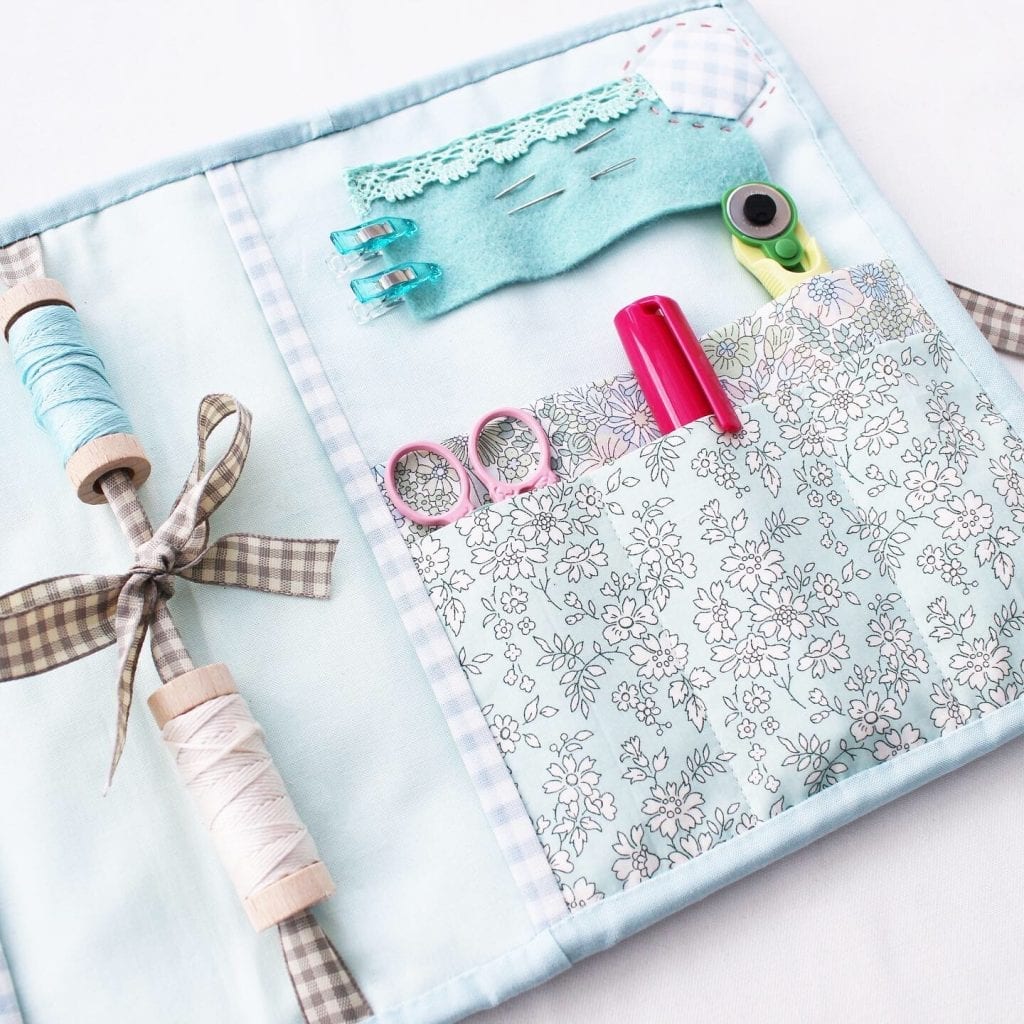 If you make one of these kits, please be sure to share it with me. Show me on Facebook, or tag @mollyandmama on Instagram and use the hashtag #simplesewingfolder. You can even email your creation to hello (at) mollyandmama.com.au. I love sharing my favourites on my socials or in my newsletter.
Happy stitching, Lauren x
This post was written by Lauren Wright and appeared first on Molly and Mama https://www.MollyandMama.com.au