Rose and Violet's Garden Projects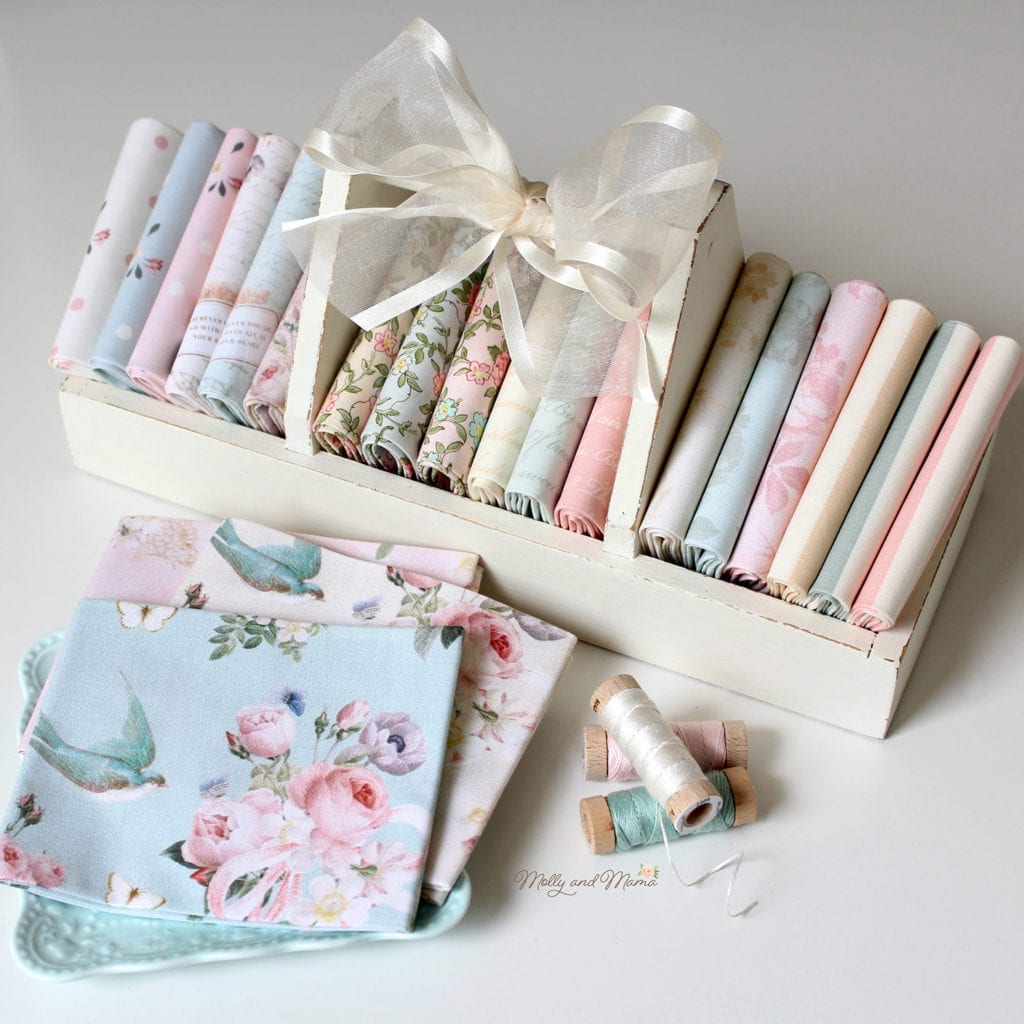 When I heard that Miss Rose Sister Violet was releasing a fabric range, I was so excited. Riley Blake Designs very kindly sent me some advance yardage of Rose and Violet's Garden to play with, and I must confess that it was exactly what I expected from this vintage loving company! The dreamy pastel tones, the dainty florals, whimsical bouquets, fluttering swallows and butterflies all combine in the most delicious way. Busy floral prints work with wide stripes, rows of beautiful cursive text, dots, and more.
I particularly loved these three floral prints and the sweet spots shown below, and decided to use them in a pretty pastel version of my Serious Sewist's Set, with a serious sized pin cushion and a scissor charm, both featuring a sweet appliqué bee and English paper pieced shapes.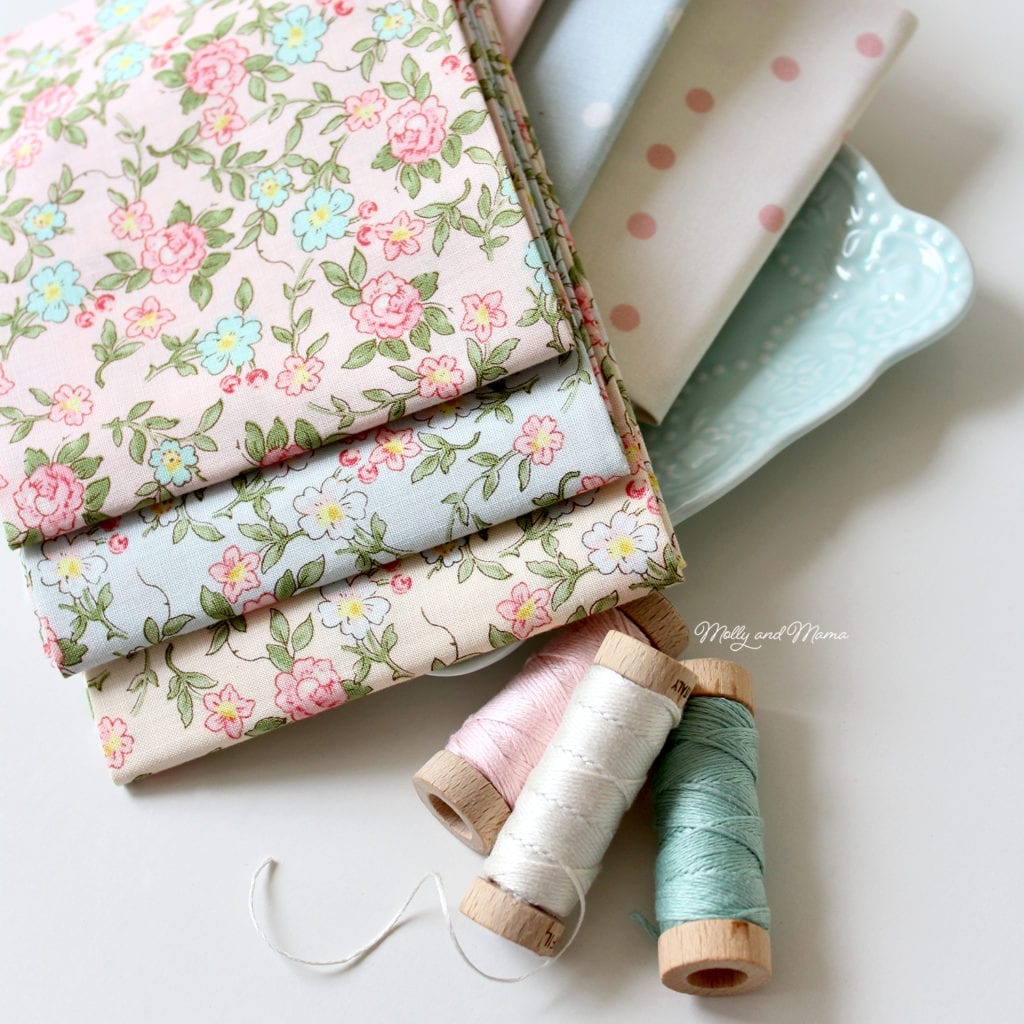 As I stitched the English paper pieced top, added the felt bee appliqué and the hand quilted details, I got more excited. It came together so nicely because everything complemented each other so well.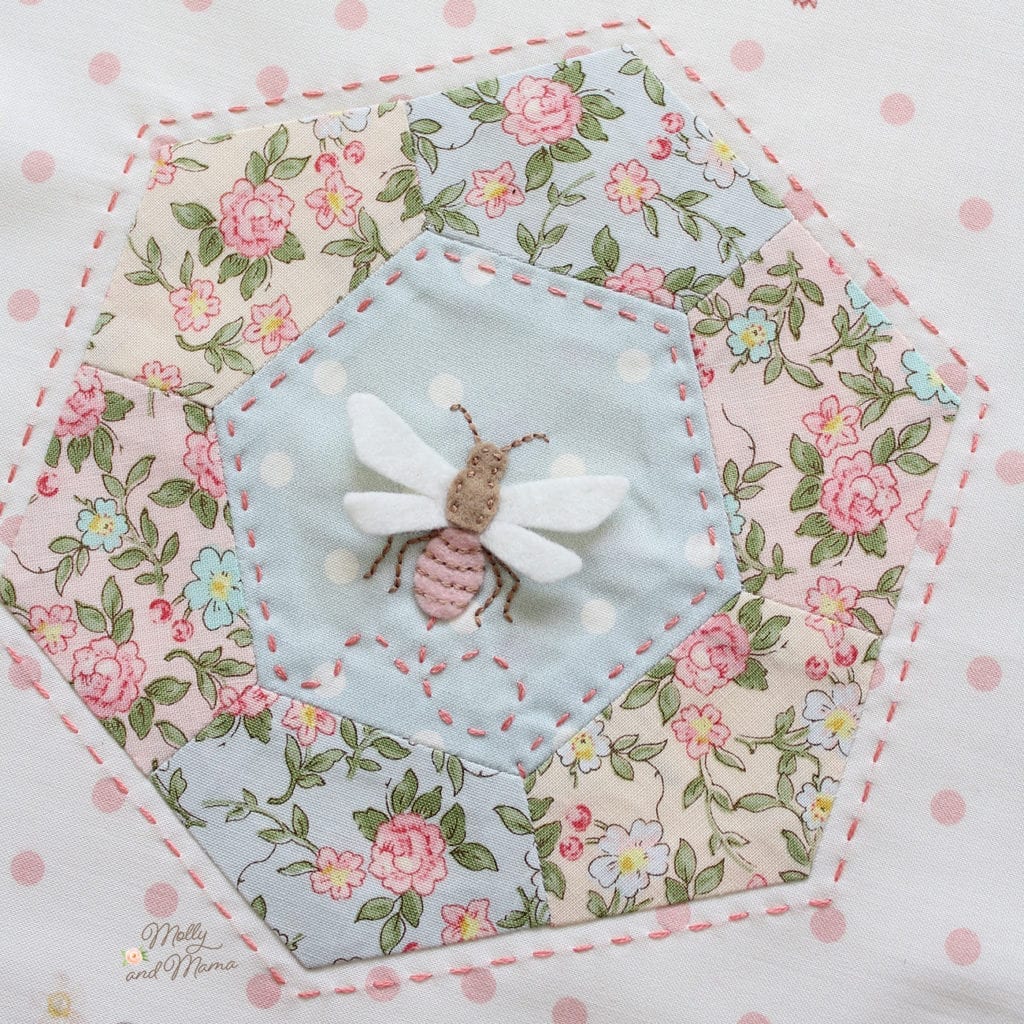 Here's the completed pin cushion.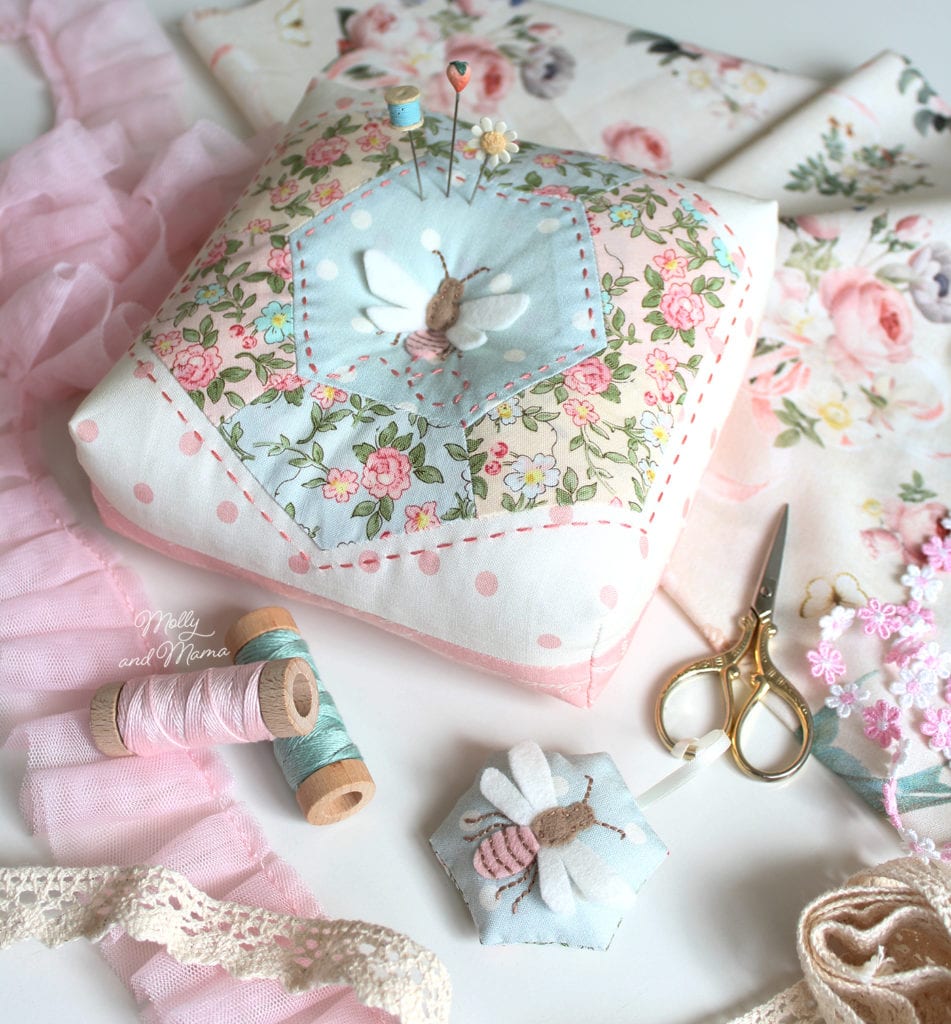 And here's a close up of the felt bee hexagon. If you'd like to know more about how to sew hexagons and English paper piecing, you might like my Beginner's Guide.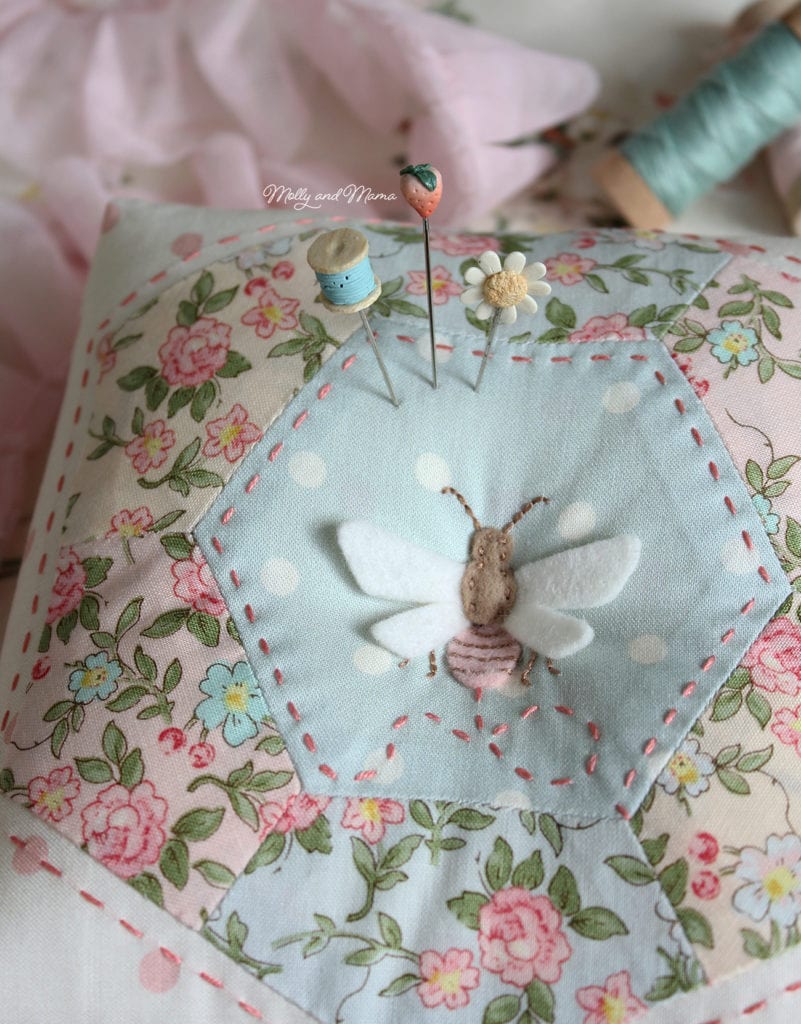 As an extra little bonus, I decided to design a sweet scissor charm to go with pin cushion. I feel like it's just the right size and weight. And it can double as a pin cushion to store needles and pins while you're in the middle of a project.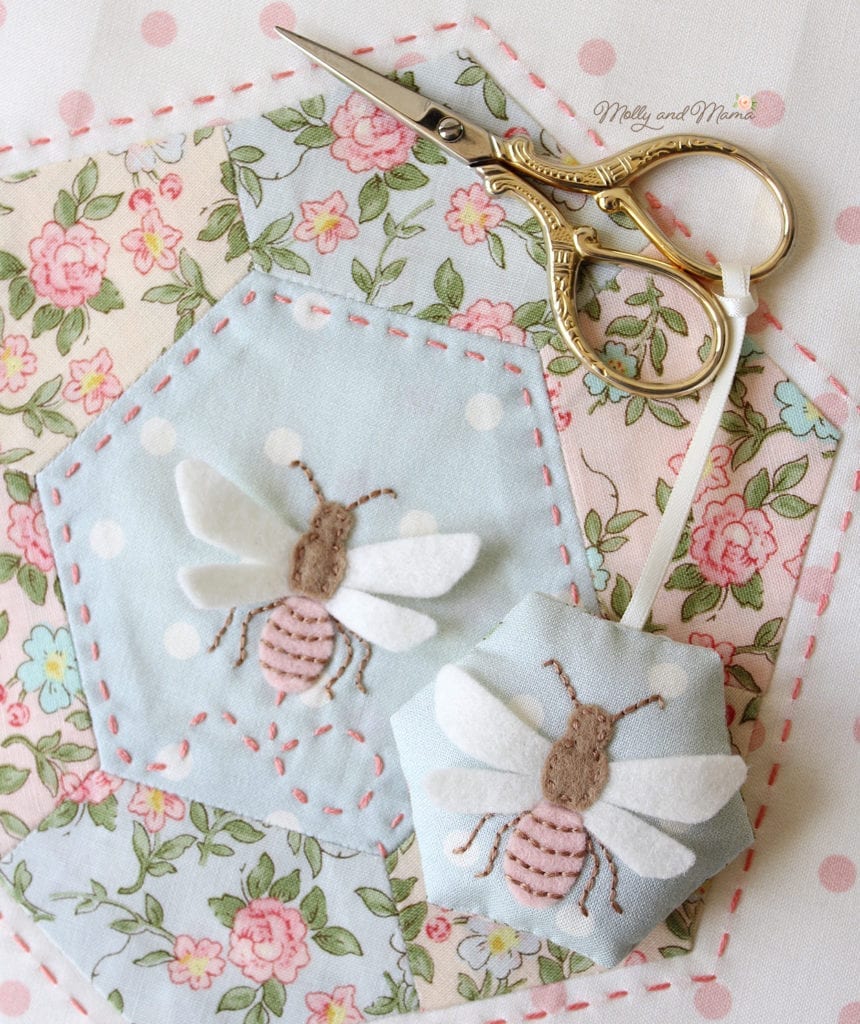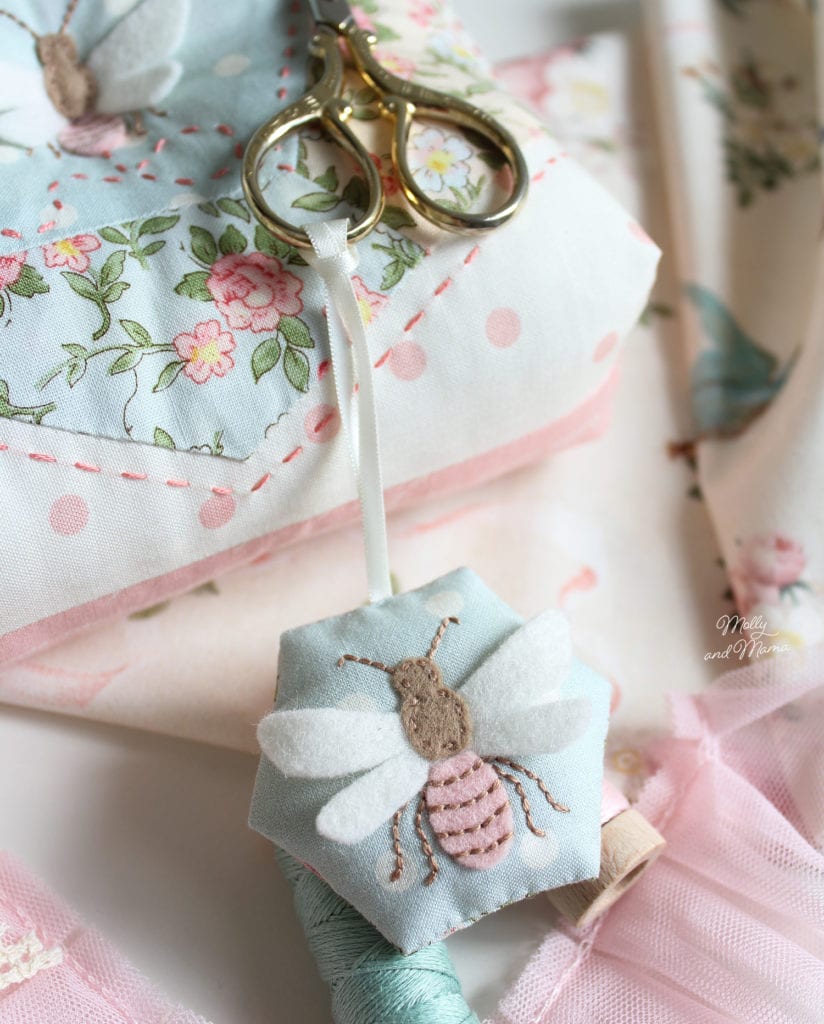 Because these projects are only small, they really don't showcase the rest of this beautiful collection! So I am also working on a gorgeous quilt to share with you soon. If you'd like to know when this new pattern is released, please sign up for my fortnightly newsletter to stay in the loop. You'll also receive access to this beautiful and FREE embroidery pattern!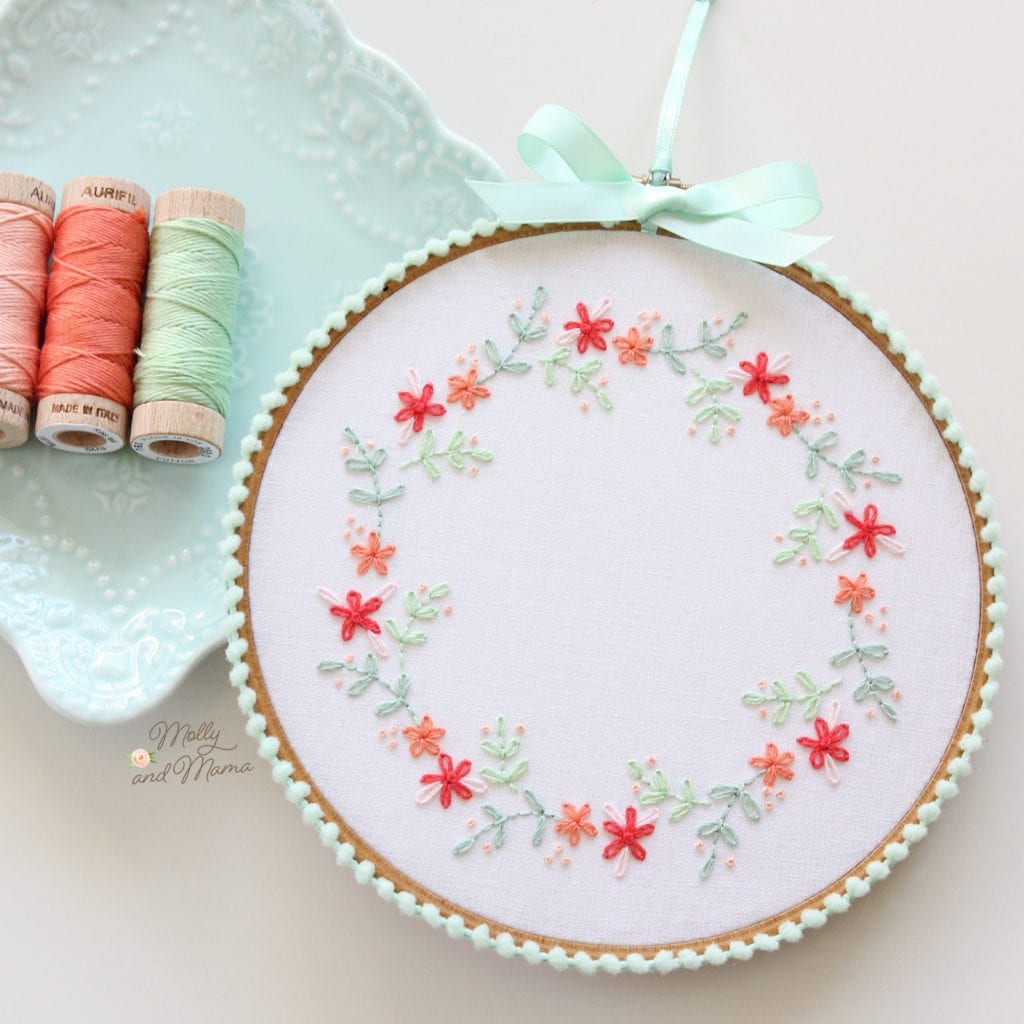 Ask for Rose and Violet's Garden at your local quilting store. There's 21 different prints in the collection and a beautiful panel too.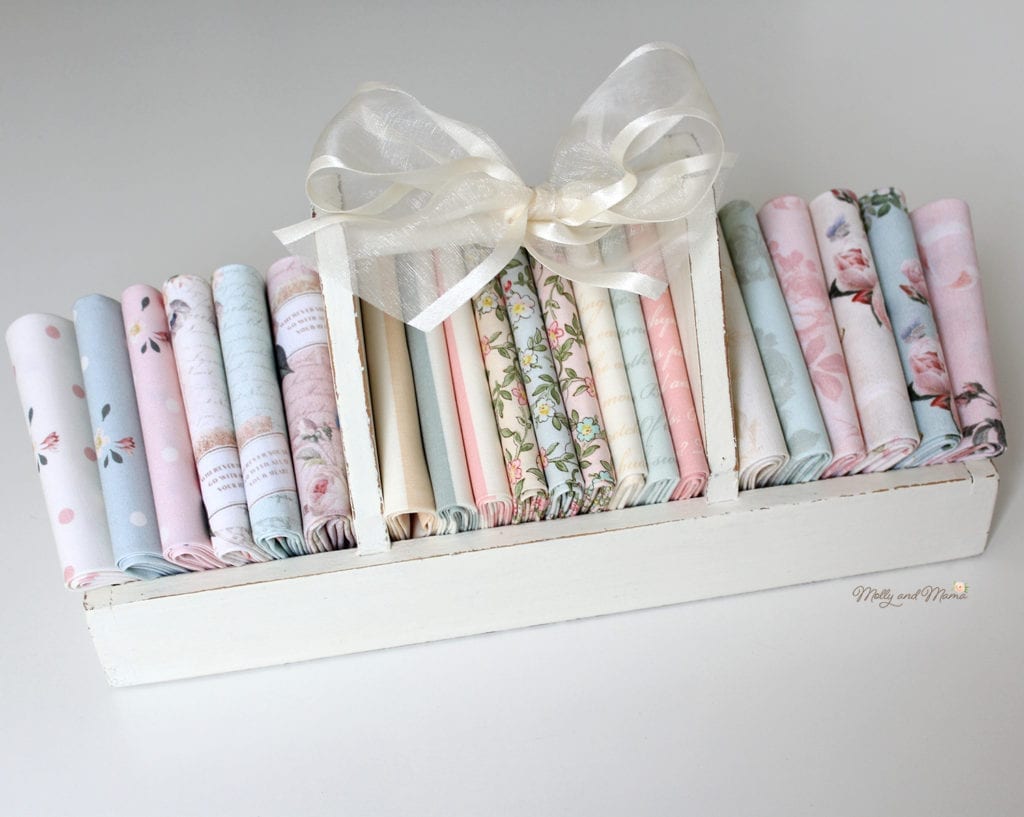 And grab your own copy of the Serious Sewist's Pin Cushion from my store.
Happy stitching, Lauren x