Bag Making With The Idyllic Fabric Collection By Minki Kim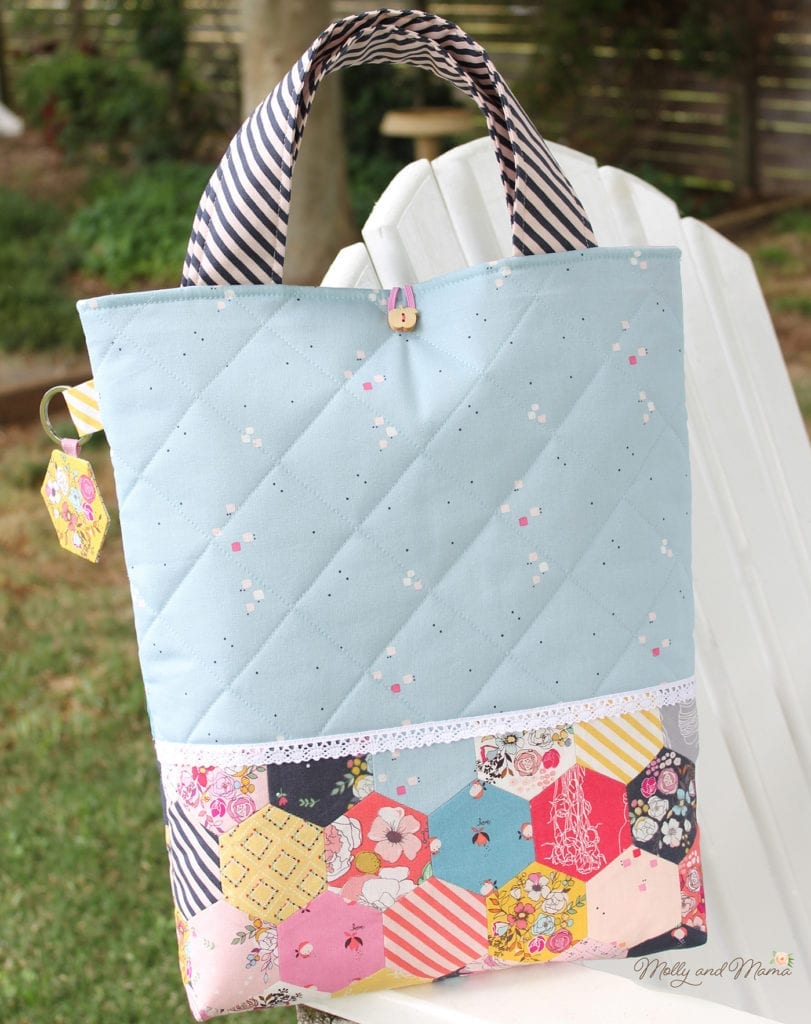 The 'Idyllic' Collection recently showed up on my door step and I can't tell you how excited I was to rip off the packaging and take a peek! Designed by Minki Kim for Riley Blake Designs, this fabric range is so different to anything else out at the moment. It has something for everyone, with a great mix of prints and subtle geometrics, floral motifs with roses and garden blooms, diagonal stripes and a different (but extremely effective) colour palette.
Naturally I was drawn to the pinks and the florals. But playing with the prints, I really loved the mustard and navy prints too.
I wanted to create a project that really highlighted all the fabrics in the collection, so I decided to sew my Hexagon Bumblebee Bag pattern.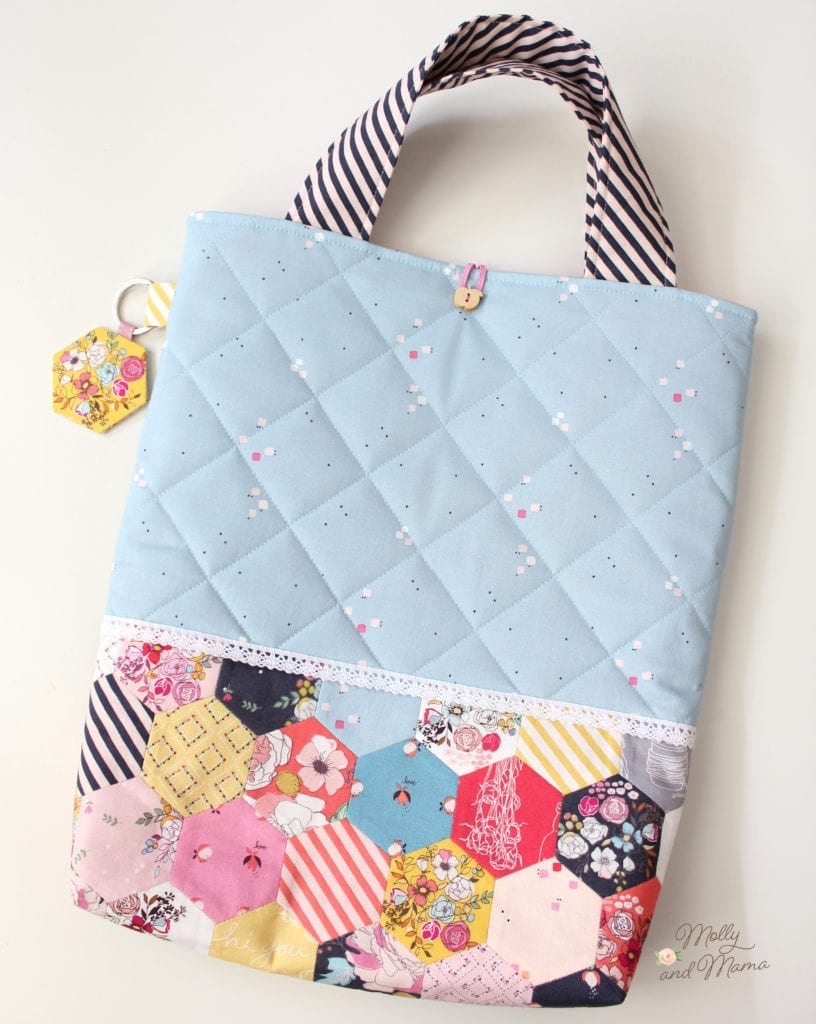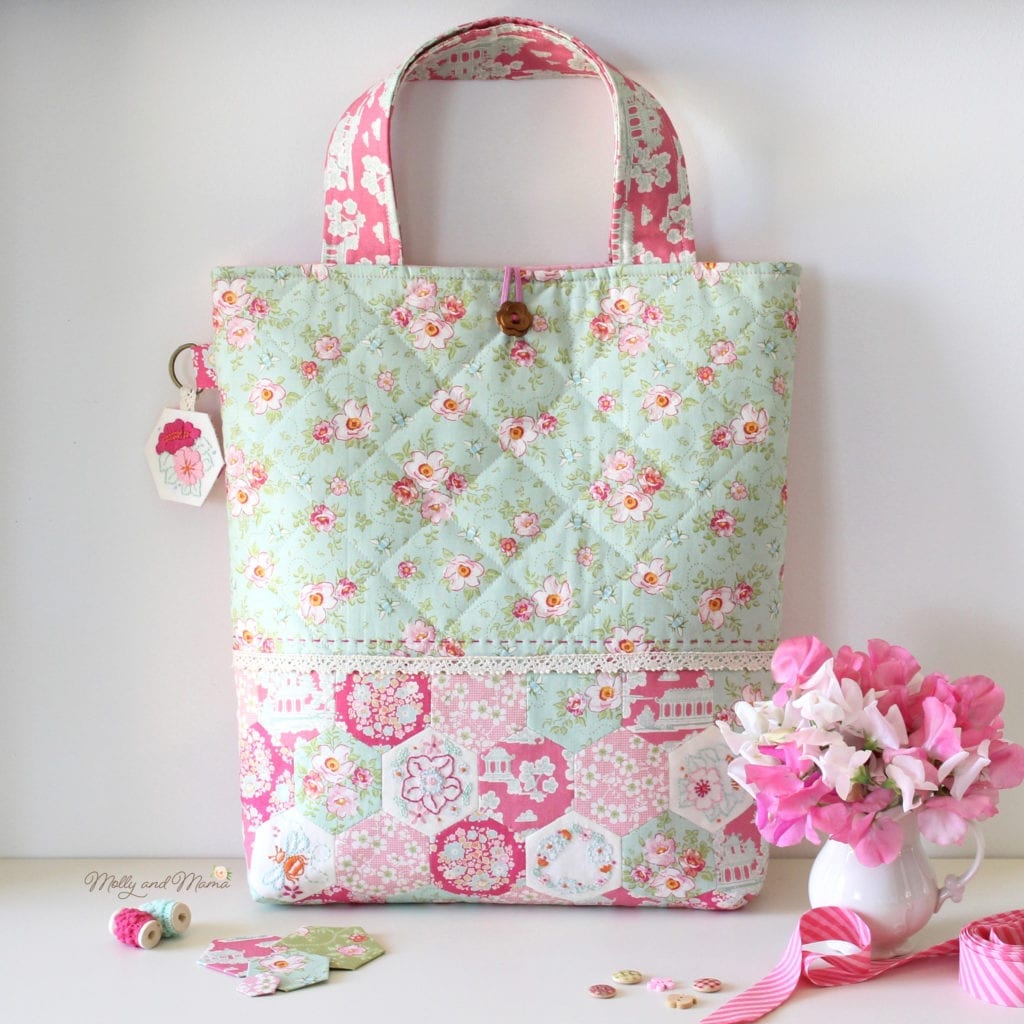 Instead of using the more restrained number of prints suggested in the pattern (and as shown above), I just went for it and created hexagons from every single print. Such fun!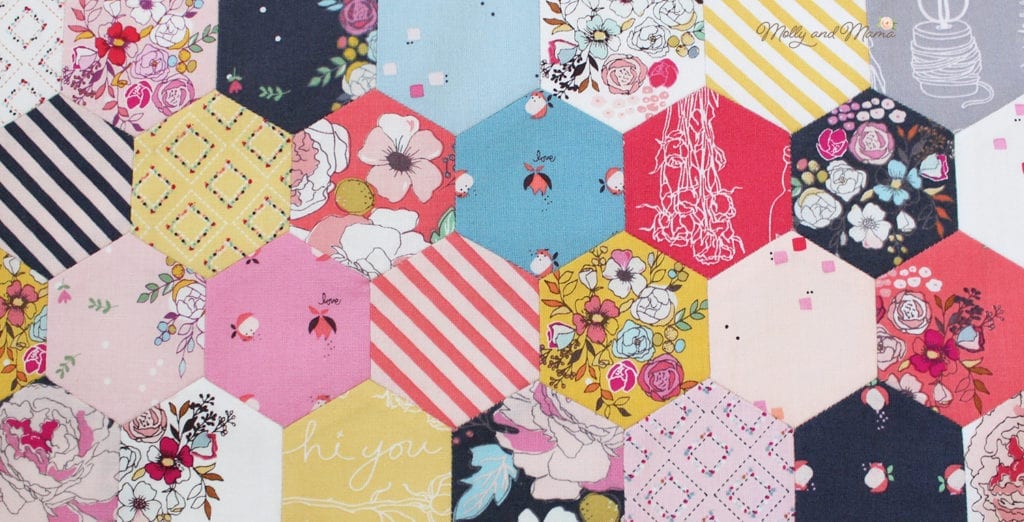 I decided not to sew the embroidered hexagons that are included in the pattern, and instead I fussy cut the fabric to show off all the unique little features that Minki has designed – from tiny words like 'love' to contour line drawings of roses and scissors.
I also fussy cut some of the pretty florals to make the cute bag tag.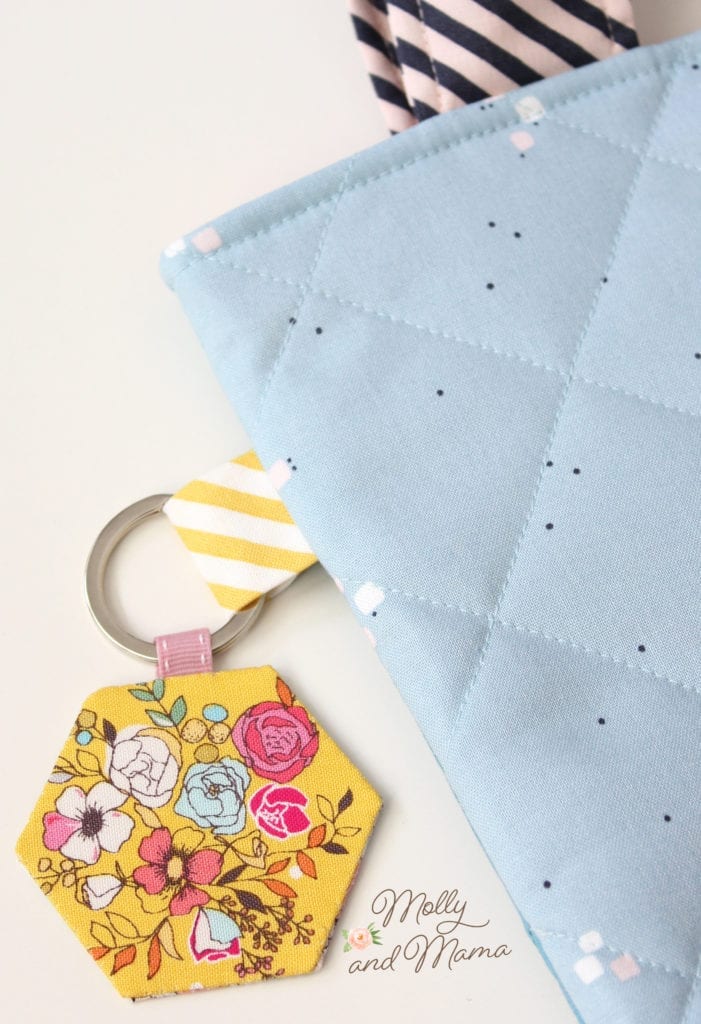 Here it is from the back.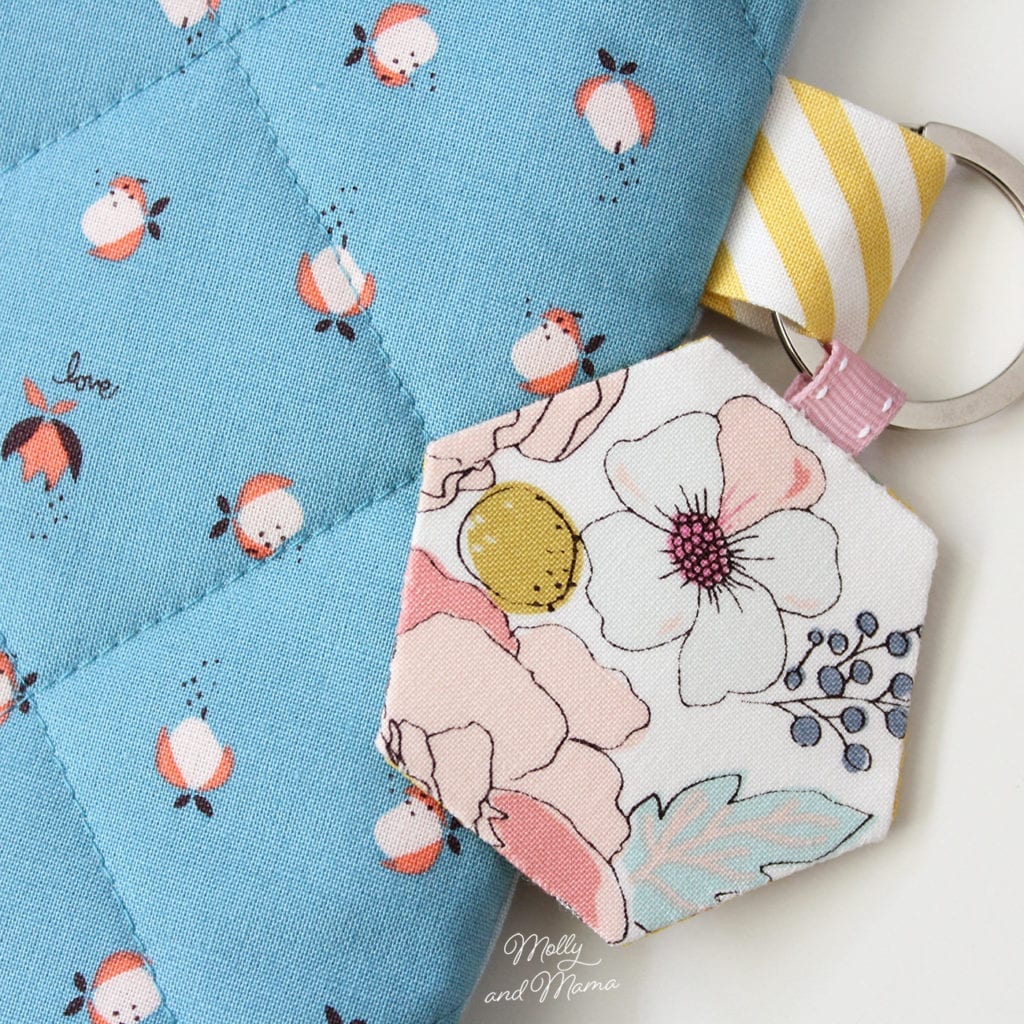 The fabrics all work so well together. I really love how this bag turned out!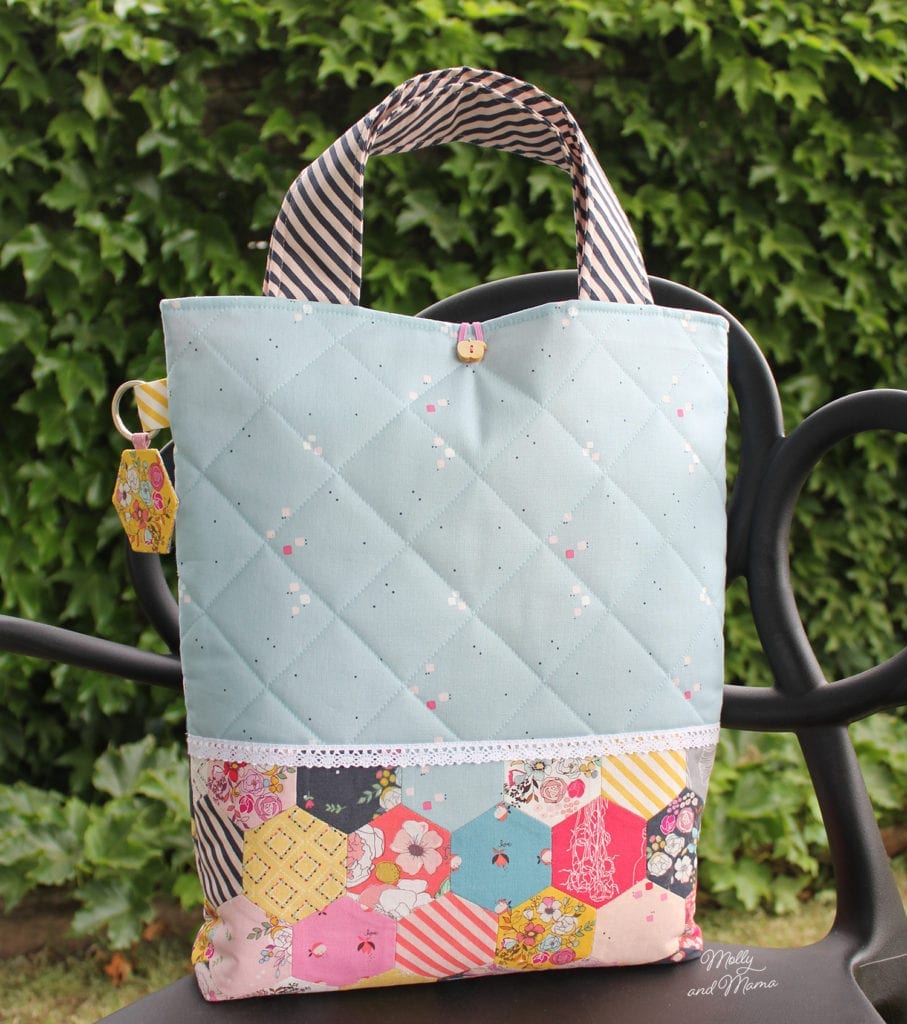 And the back looks as cute as the front!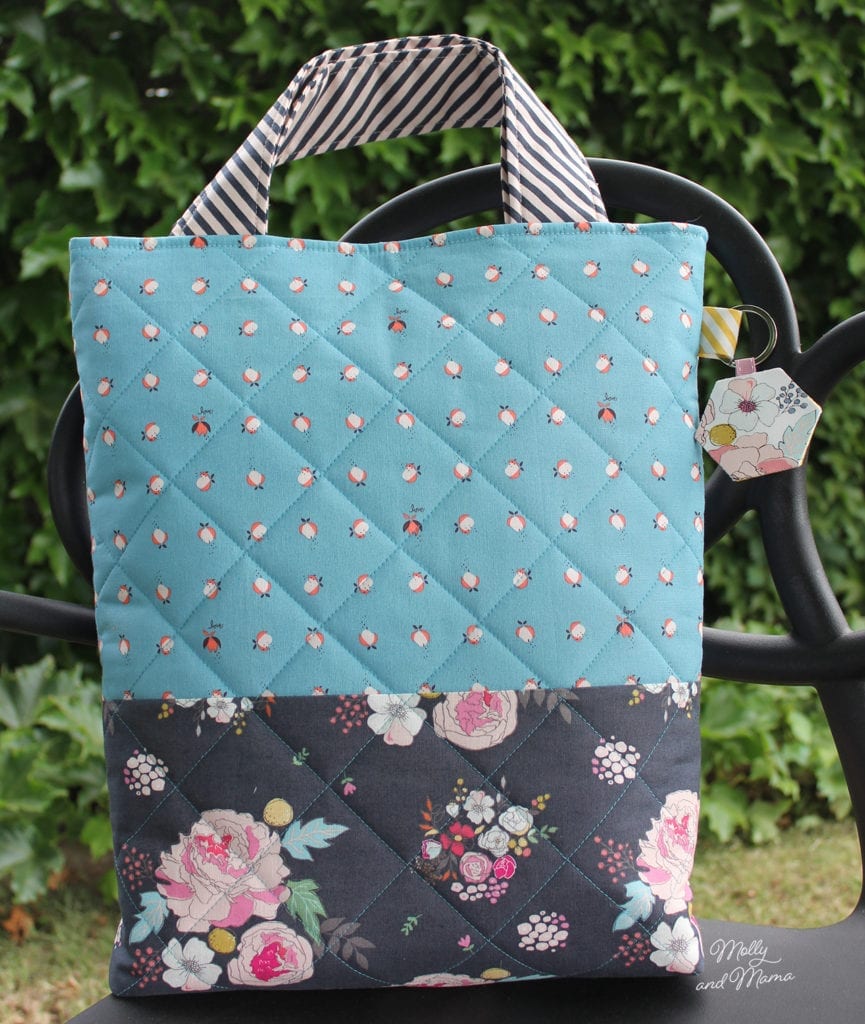 Ask for the 'Idyllic' fabric collection by Minki Kim, and Hexagon Bumblebee Bag Pattern by Molly and Mama, at your favourite local quilting shop. Or you can pick up the instant download pattern from my store, so you can print it at home and get sewing right away.
And now that I have created this sweet project, I just can't wait to get started on the next one! I have so many ideas and I'm really excited to make time for them. So stay tuned!
Happy stitching, Lauren x